Stockings are one of my favorite parts of Christmas. There's something so exciting as a kid (and adult, honestly) about digging through a stocking to find lots of small treasures.
Now as a parent, I have learned how difficult it can be to find small items to place inside of a stocking that don't cost a fortune. Who wants to waste an expensive (small) gift in a stocking? If you're like me, you look for smaller inexpensive items to place inside of a stocking – similar to an Easter basket.
Now, we all know that candy is an easy stocking filler. But, most people don't want to give their children an entire stocking full of treats (especially when their kids probably still have Halloween candy left over). So while I do include a few treats, I try not to do too many.
Do you have a favorite item you love to add to your child's stocking? Comment here or share it on my FB page so I can add it to the list. I always love getting new ideas for my boy's stockings!

Looking for some free Christmas printables? Check out these free options!
The Ultimate List of Stocking Stuffers for Babies, Toddlers & Preschoolers
I have divided my list into three sections. You'll see that there is a lot of overlap to the lists. So just find the one that is age appropriate for your child!
25 Stocking Stuffers for Babies
Let's be honest, babies are going to be more interested in the stocking, leftover wrapping paper, and boxes. For when I had babies, I focused on necessities rather than all toys.
In addition to this list, you can also do teething biscuits, puffs, and other baby snack-type items.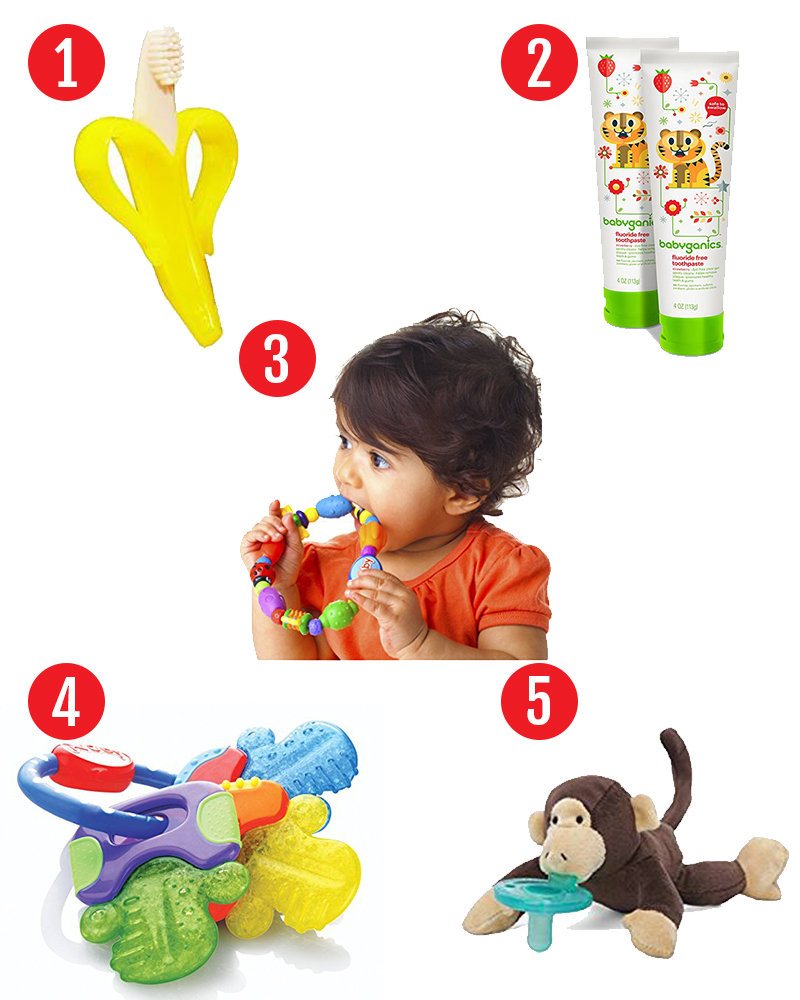 25 Stocking Stuffers for Toddlers
At this age, kids are becoming more interested in toys. I still include some necessities along with toys, small stuffed animals, accessories, or books.
In addition to this list, I include one small candy or treat and sometimes I include snack items.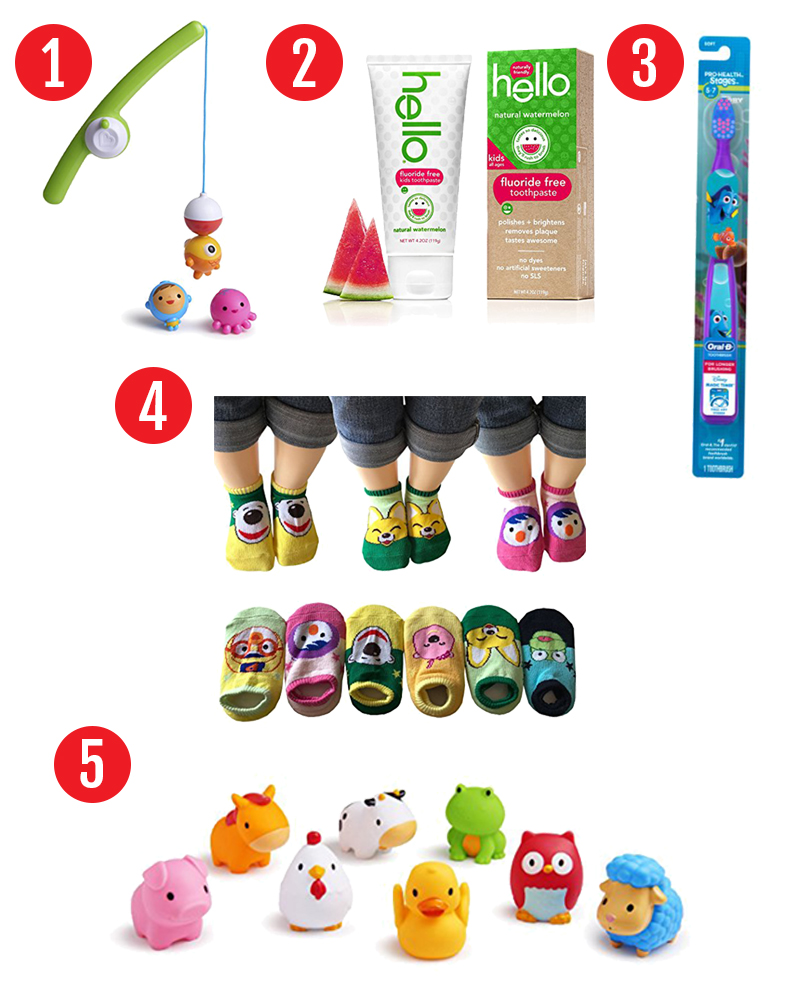 Stocking Stuffers for Preschoolers
Despite being toy-obsessed at this age, I still find I can sneak in some necessities like fun toothbrushes or toothpastes. In addition, I add a treat or two or some snack-type foods (they sell some great stocking size versions in Target this time of year).
At preschool age, many stocking stuffers will be based on your child's interest such as Thomas the Tank Engine, Princesses, robots, etc. So many of these suggestions you can find a version that is themed like your child's favorite character or show.