Today I am sharing with you some amazing ideas that I have total mom envy over. I love family traditions. I mean love. Growing up, we had so many traditions that made our birthdays and holidays so much more fun. I knew that once I had children, creating traditions would be important (and exciting!) I remember staying up late at night with Kris and Carl (snuggled inside my belly), thinking of all of the traditions we would want to create as a family. Making my children's lives more magical is one of my goals as a Mom (and it doesn't always have to be complicated! It's amazing what some sprinkles can do).
When Carl's first birthday hit, I was so overwhelmed with planning an insane Winter Onderland (which I will share at some point here on my blog!) that coming up with traditions just fell to the side. We held his party on his actual birthday so we were in full party-prepping mode from the moment we woke up. The only special things we did for his birthday were to fill his room with balloons when he woke up and to tell him the story of his birth at bedtime.
We had spent countless hours discussing all of the traditions we would have, and when his first birthday came, we just forgot. Since Carl really didn't understand what was going on just yet, we have plenty of time to come up with some for this year. Plus, we can always lie to him and tell him we started them on his first birthday, he'll never know the difference. 🙂
So when as his half-birthday came around, it got me thinking about traditions again. I went straight to Pinterest and started searching through birthday tradition ideas. Instead of all of my research going to waste, I thought I would share with you a mega-list of birthday traditions.
One suggestion though – just pick a few traditions. Traditions may be fun, but having 30 of them makes it a lot less special. Pick something that fits your family and you feel you can uphold doing every year.
My Family Birthday Traditions
In my house growing up, we got breakfast in bed. It was always a special breakfast, too! It was such a wonderful start to the day, it made me feel so special. Then it continued when my mom brought us lunch to school and had lunch with us (our school was great about this). And instead of cupcakes, my Mom brought in Twin-Pops a couple of years to give out for my twin sister and my birthday. At our birthday parties, my parents always put together a treasure hunt for the goody bags (there was a clue with each child's name on it so that
every child got to read a clue). It became synonymous with our birthday parties (just this past year, I was able to implement this at Carl's party).
What birthday traditions does your family have? I would love to steal hear them (and add them to the list!) The more ideas, the better!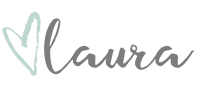 The Ultimate Birthday Traditions List
Food/Meal Traditions
I can totally see my husband doing this, except wrapping the food items multiple times just to drive my kids crazy.
Wake Up/After School Surprises
I wish we could do this one. December and February birthdays would be a little too cold for a water balloon fight.
Spreading the Word
Mementos
Countdowns
Other
Save
Save
Save
Save
Save
Save