Tired of boring back to school planner stickers? Then don't miss this set of free back to school stickers in Mom Envy's classic "adulting" style. These sarcastic stickers are a fun addition to any parent's planner or calendar.
Back to School Planner Stickers – Adulting Style
Are you looking forward to your children going back to school? Are you dreading all of the extra work that comes with back to school time? These stickers represent all of those Mom (and Dad) feelings about going back to school.
Sure, I'll miss my son when he returns to school. But at the same time, the long days of summer start to become draining after one too many "I'm bored" comments or you've broken up the one-millionth fight of summer.
So, instead of using standard back to school stickers, why not poke a little fun at surviving summer? These are definitely not your traditional back to school planner stickers.
Not Into the Sarcastic Sticker Style?
If you're looking for a more generic sticker set, check out my basic back to school planner stickers and download a free back to school planner insert and planner clips set.
The back to school planner stickers set includes:
Silhouette cut file
Simple file with no outline
File with black outline (this is a great option for Cricut users)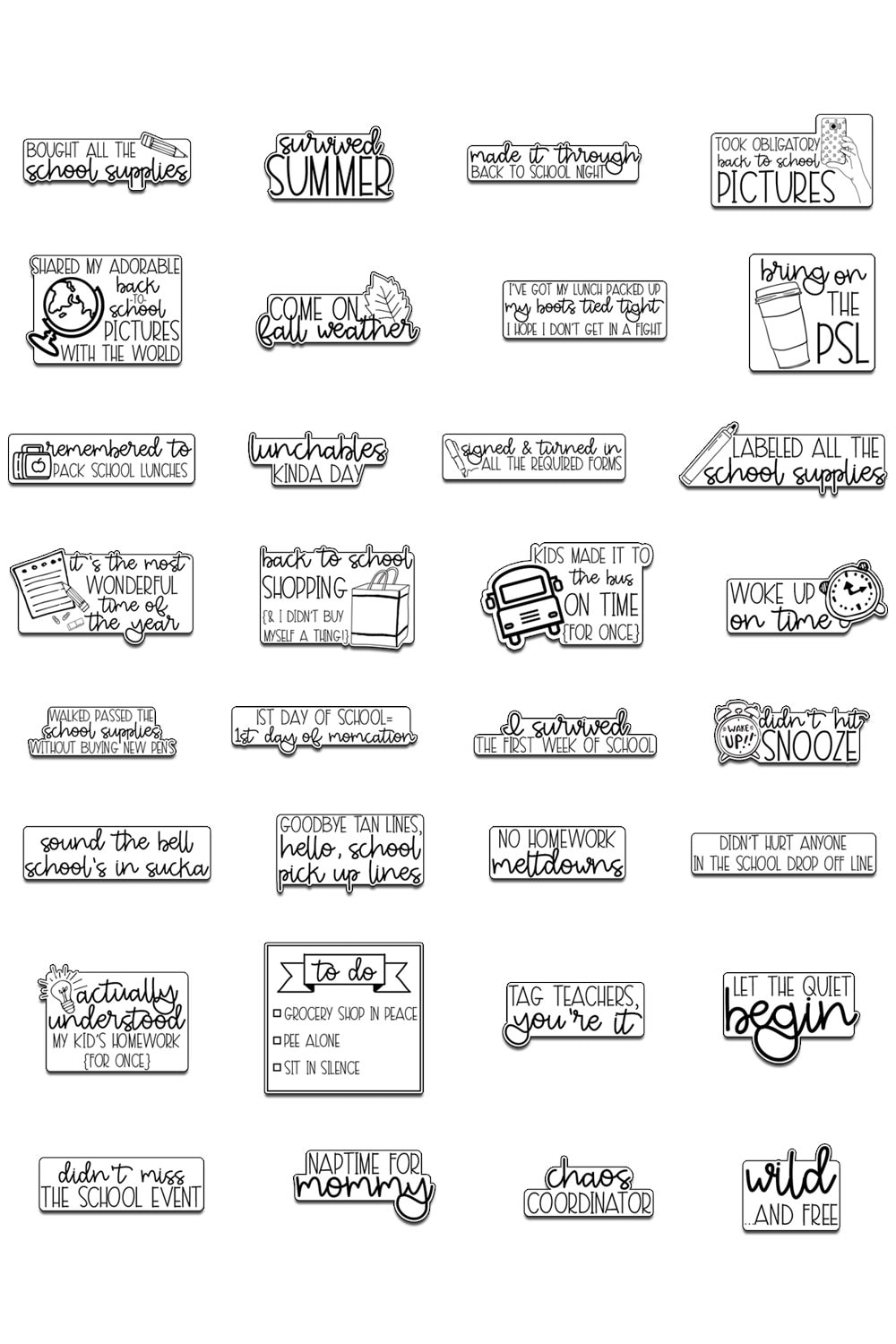 As an Amazon Associate, I earn from qualifying purchases. I am also an affiliate for the HP ink program. Click here to read more.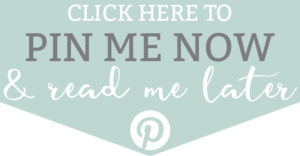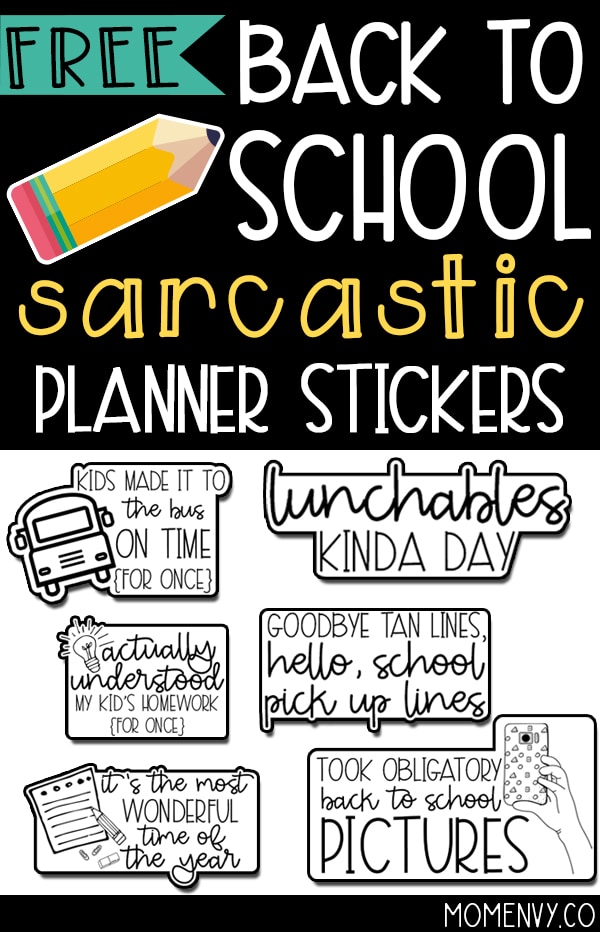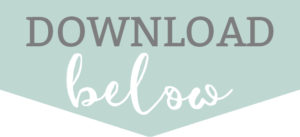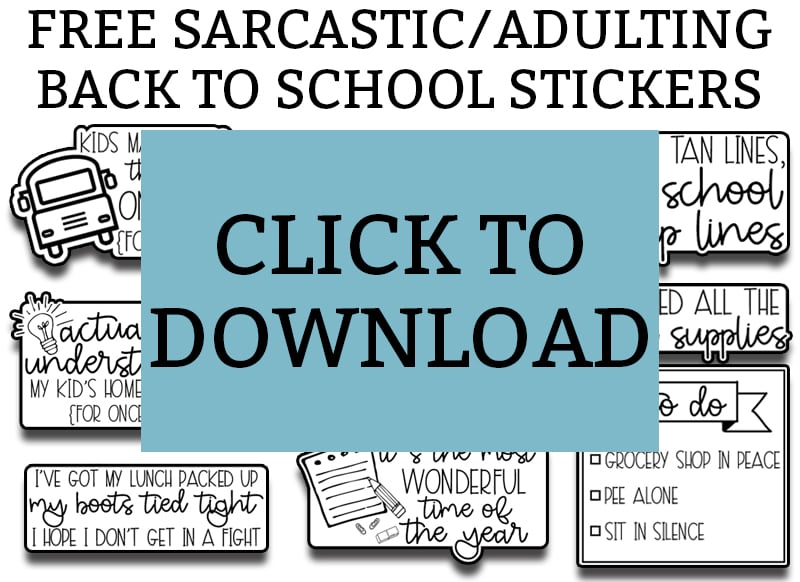 Copyright MOM ENVY 2019. Files may be used for personal use only. No commercial use of the file is available. Files may not be directly shared within Facebook groups, on websites, traced in Silhouette or Cricut program, or in any other way. A link to the web page to download the files may be shared as well as one photo. The file may not be printed and/or created using vinyl and then sold (including local yard sale sites and groups or at local craft fairs). The images may not be used in any way other than to share with a link to the original web page.