This circle habit tracker is a great way to track your habits each month. If you haven't used a habit tracker before, this would be an easy habit tracker to start with.
Need to work toward a goal this month, track a habit, or track your mood? Whatever you need to track, you can use this free printable habit tracker to do so.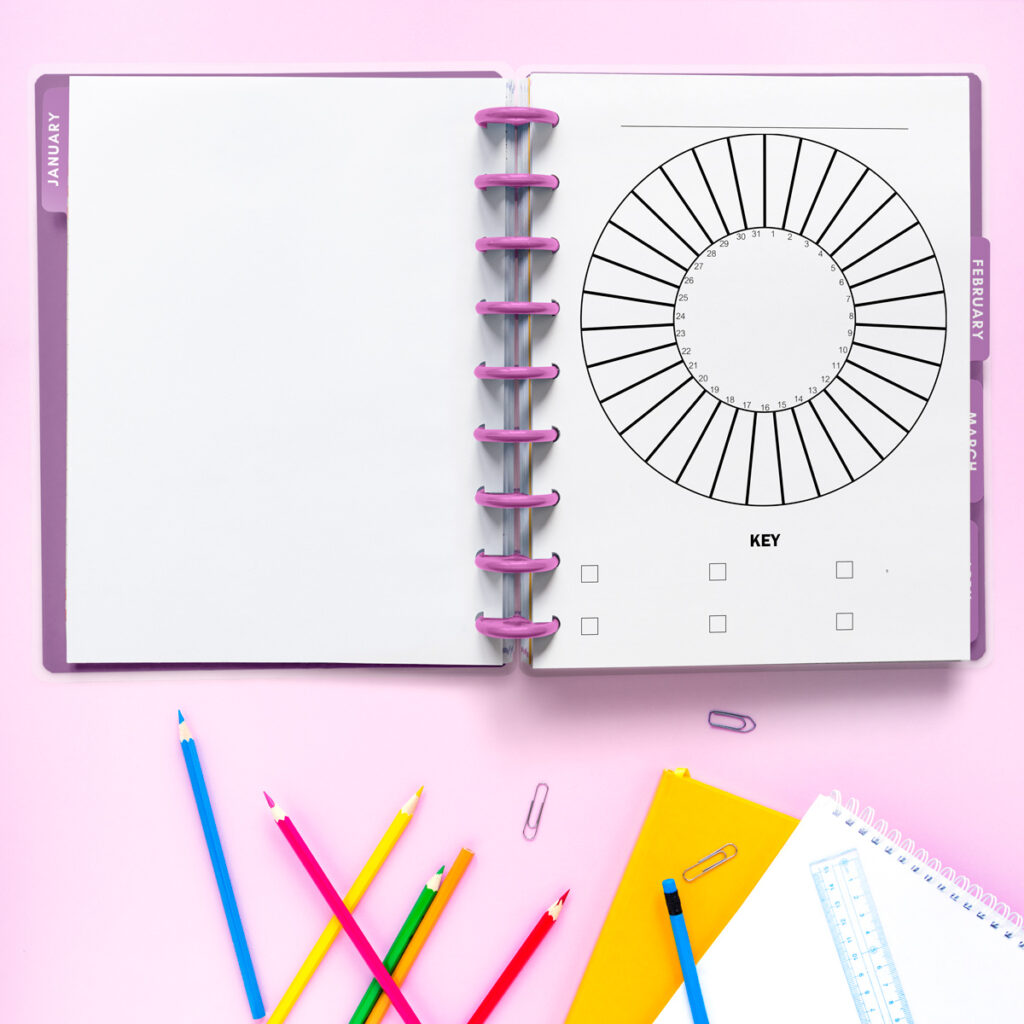 What can I Track in a Circle Habit Tracker?
This versatile free printable habit tracker can be used in so many different ways. Unsure of what to track? Check out my list of 175+ to track in a planner. Here are some of my favorite things to track:
Mood (use a different color for each mood)
Water intake
Exercise
No Spend days
Steps
Weight tracker
"Me" time
Days eating at home vs. out
…and so much more!
How Do I Use a Circle habit Tracker?
It's simple. You select one thing to track. Then you use various colors to represent what you're tracking.
Then, as each day passes, you color in the wedge from the circle with whatever color matches your key.
For example, if you're tracking your mood, it would look something like this.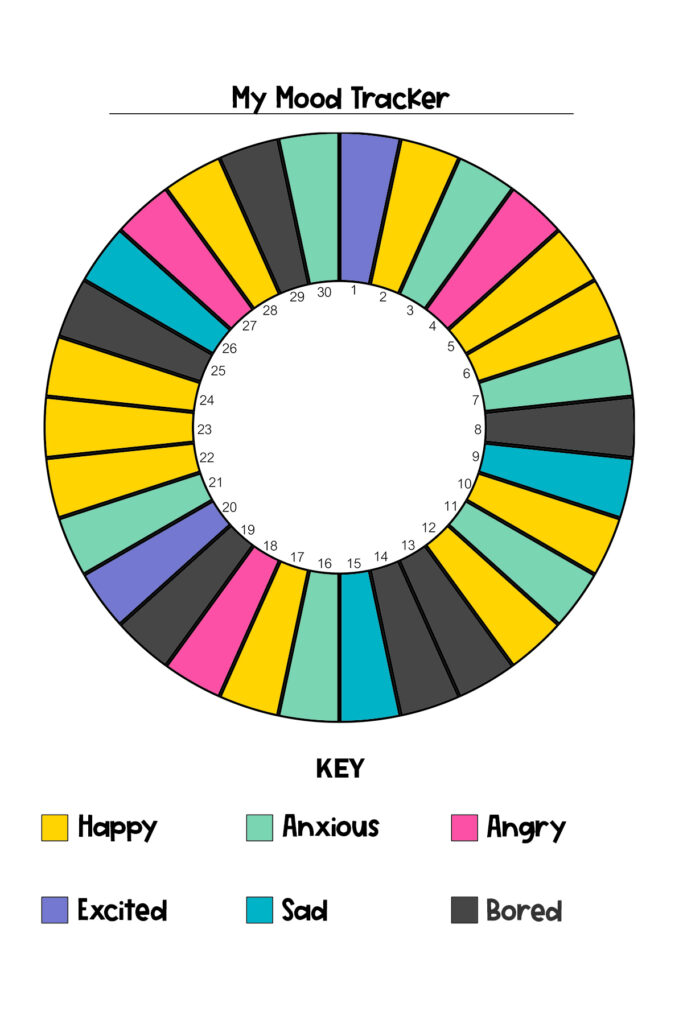 How Many Days does this Circle Habit Tracker track?

This free printable habit tracker comes with a 28, 29, 30, and 31-day version. No worries if it's a leap year, we made sure to include 29 days as well.
What Type of Files are Included?
This set of free printable circle habit trackers has PDF and JPG files. It also includes a GoodNotes file.
Can I use this Circular Habit Tracker for Digital Planning?

Yes! Use the free GoodNotes file or you can import the PDF or JPG images into a digital planning app.
Is there a Pre-Drawn Key Included?
Yes! But, I also have an example without a key. This is in case your key has a different number of options.
For example, if you're just tracking if you had a no-spend day or not, you might only need 2 options. 1 for a no-spend day and 1 for a spend day.'
What Size does the Circle Habit Tracker come in?
Letter-size (Big Happy Planner) and Classic Happy Planner.
What does the Circle Habit Tracker Look LIke?
Here is what the habit tracker looks like with and without the key.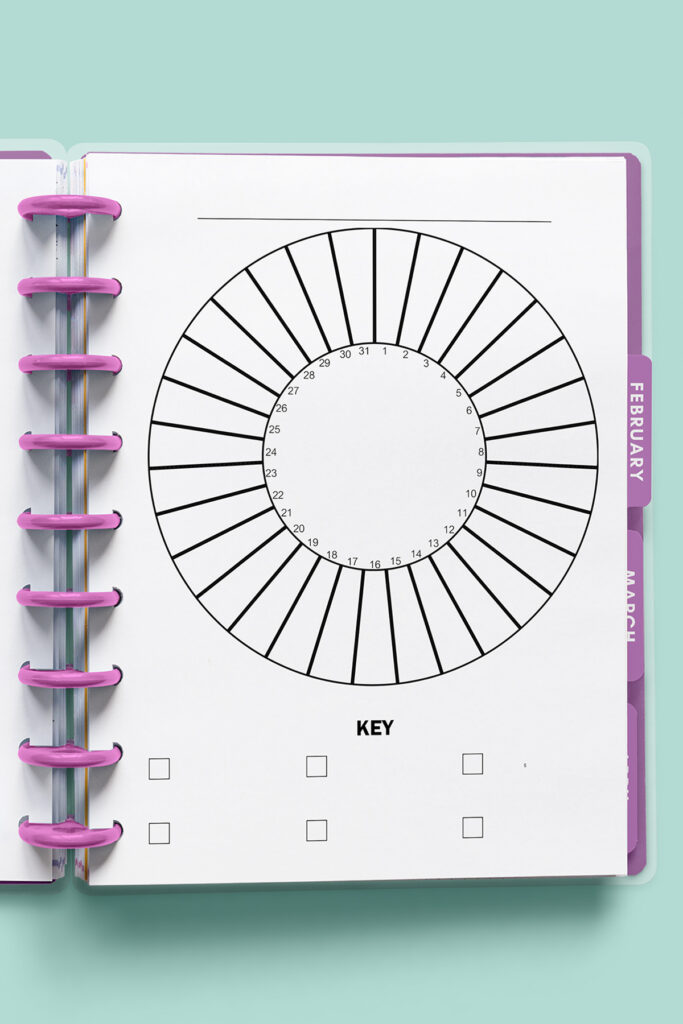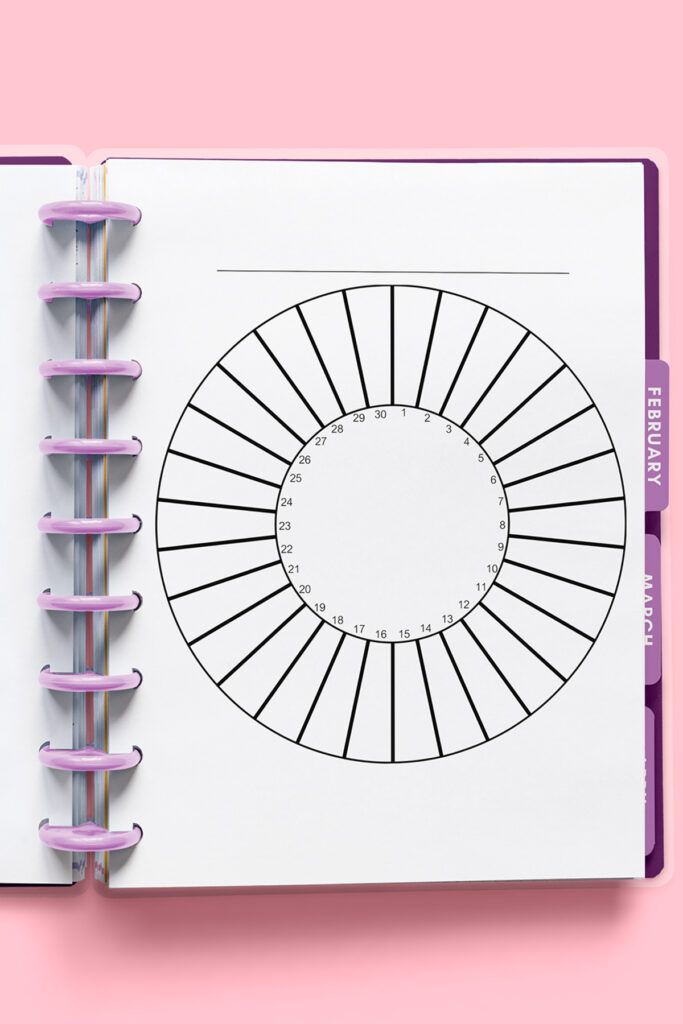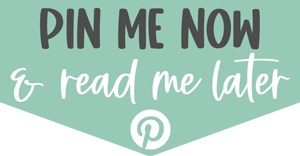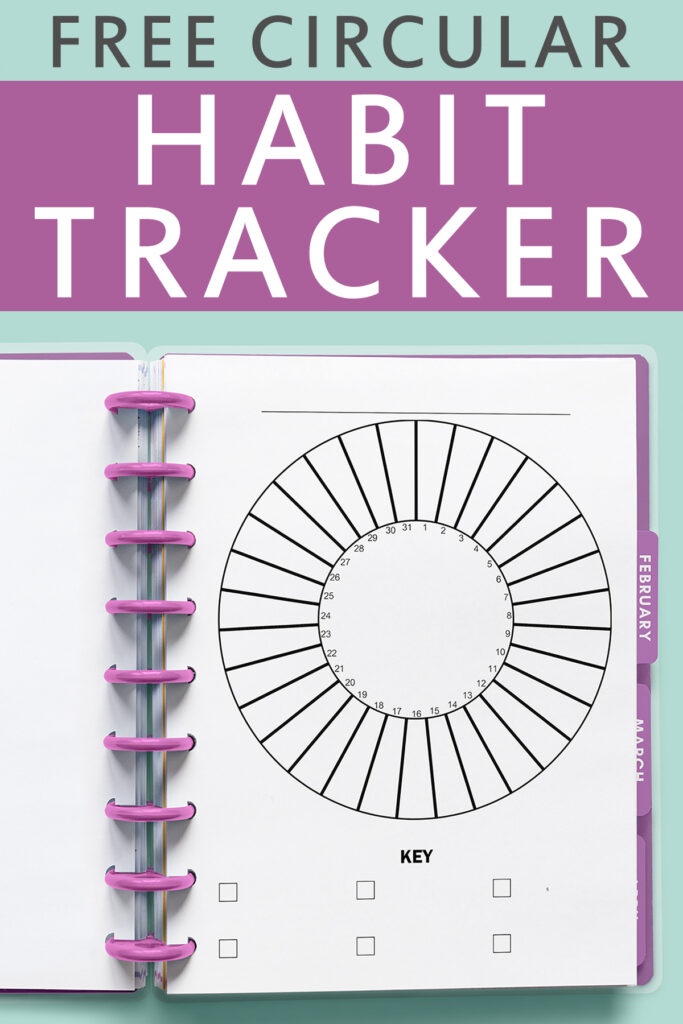 As an Amazon Associate, I earn from qualifying purchases. I am also an affiliate for the HP ink program and CJ Network. Click here to read more.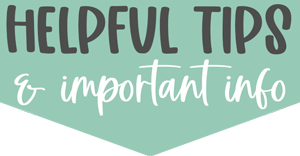 Have a differently sized planner or a traveler's notebook? No worries! You can print the letter size calendar for any size planner. You can read the full directions on how to resize planner printables here (including videos).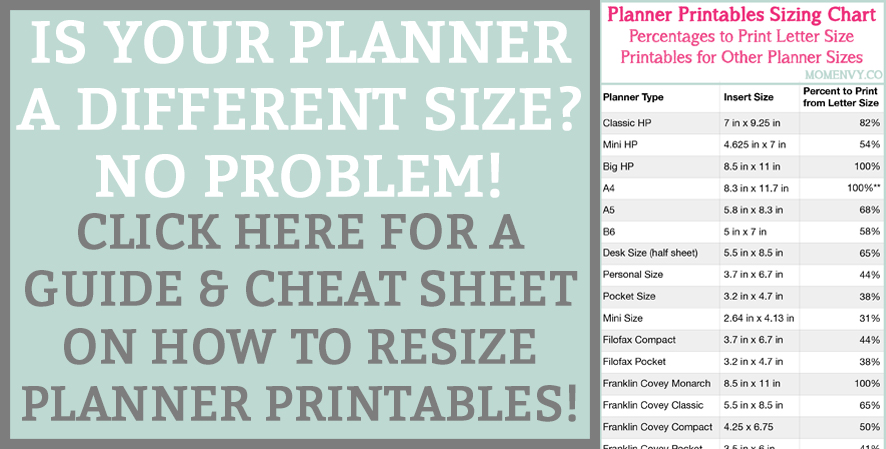 Tips for Downloading the Free Files
Below is an arrow that says Download Below. Underneath that is a large image that says Click to Download the free files.
Once you click that, you will enter the members-only password and click submit.
The page will reload the same image and now when you click the image that says Click to Download the free files, it will open the Google Drive folder containing the free files.
How do you get a members-only password?

You can sign up here to be a free Mom Envy club member.
The password will be sent to you within a few minutes. Make sure to check your spam and/or junk folder if you don't see it.
Already a member but forgot the password? Don't sign up again. Look at the end of any newsletter from me for the free password or just send me an e-mail here: [email protected]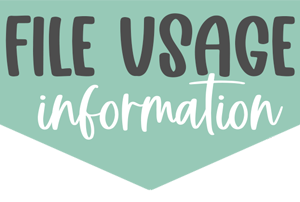 Copyright MOM ENVY 2021. Files may be used for personal use only. No commercial use of the file is available. Files may not be directly shared within Facebook groups, on websites, or in any other way. A link to the web page to download the files may be shared as well as one photo. The file may not be printed and then sold (including local yard sale sites and groups or at local craft fairs). The images may not be used in any way other than to share with a link to the original web page.