Creating homemade holiday gifts is one of my favorite Christmas activities. One of my go-to gifts is DIY Christmas Hand Towels.
I love that I can create towels that are personal to the receiver (such as a handwritten recipe). But sometimes, you need a gift that you can give someone you don't know as well (co-worker, teacher, bus driver, etc.).
These Christmas hand towel designs are cute enough to make them more special than a towel from the store but they aren't too personal so they can be gifted to anyone that spends time in their kitchen.
Christmas Hand Towels Make an Inexpensive Gift
The towels are an inexpensive Christmas gift. Oftentimes, handmade gifts can get a little pricey (and we end up wondering why we didn't just purchase something). But two handtowels cost me less than $5 to make. They took very little HTV and the towels themselves are inexpensive.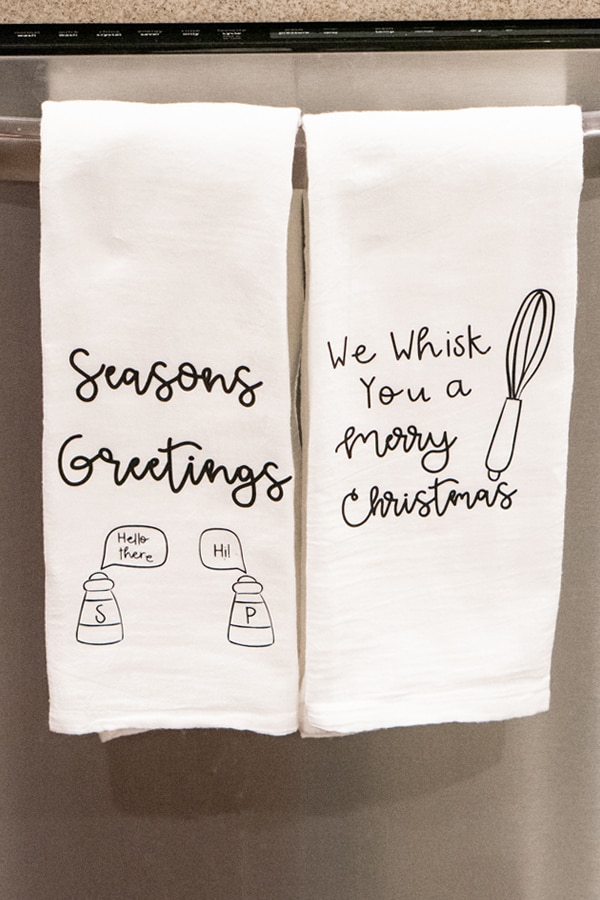 Want a Fancier DIY Gift?
Need to make your gift a little grander? Do a DIY gift basket filled with baking and cooking tools or the ingredients in a mason jar to make your favorite cookie recipe.
Free Christmas towel SVG Files Included!
Today, I will be sharing with you the steps to create DIY Christmas Hand Towels. The free designs are included so that you can make your own.
Adorable Free Printable Packaging Included
In addition to the towel designs, I have included free printable packaging to make your towel presentation extra special and professional-looking.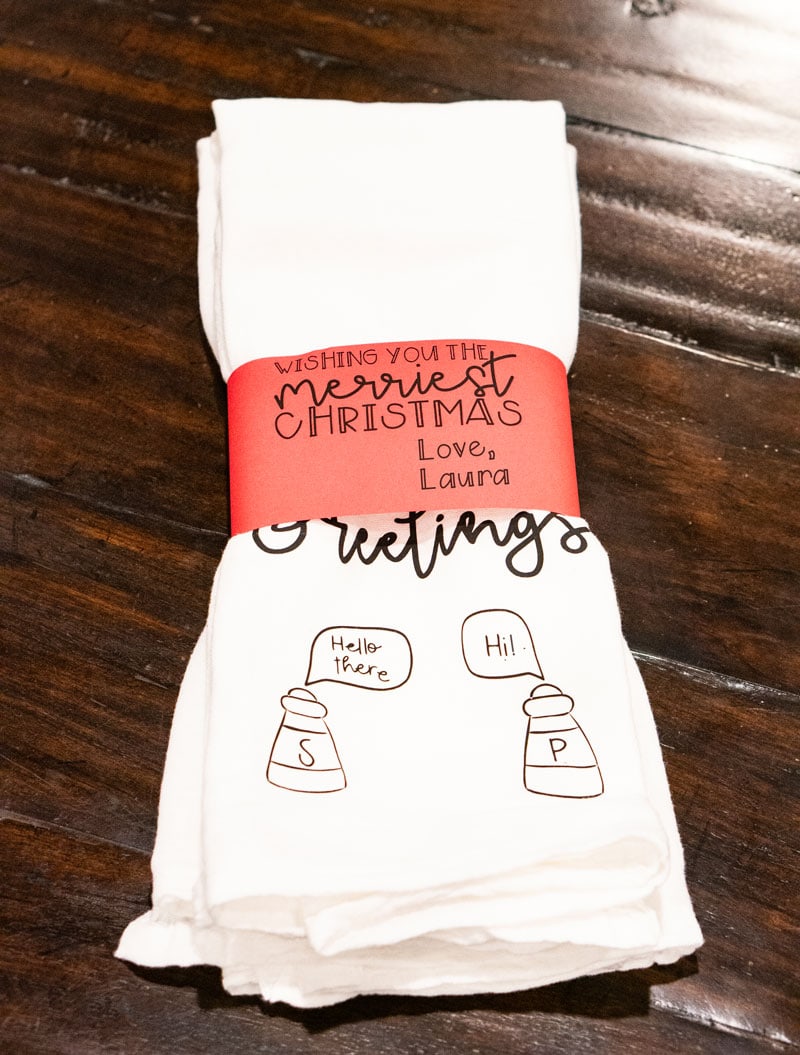 Looking for other ideas for gifts for the home? Scroll down to the bottom of my post to check out the amazing ideas from my fellow deck the home blog hop participants. They have each shared a creative DIY gift for the home. You're bound to find a new gift idea to make for your friends and family this year.
Now, let's get to making the handmade Christmas kitchen towels.
As an Amazon Associate, I earn from qualifying purchases. I am also an affiliate for the HP ink program and CJ Network. Click here to read more.
DIY Christmas Hand Towels
Materials
Directions
Download the designs below or create your own design.
Make sure to weld mirror your design before cutting (I seem to always forget these).
Cut your HTV design.
Weed your HTV design.
Pre-press or pre-iron your flour sack towels.
Press or iron your HTV on your flour sack towel (make sure to place your design on the part of the towel that will be showing when it's folded).
After it's cooled fold your towel.
DIY Hand Towel Packaging
Materials
Scissors
Printer/ink for printing
Glue, washi tape, or tape
Directions
Open the Personalization Packaging file in Adobe Acrobat. (you must open it in Acrobat program to personalize. It's free and the standard for PDF files).
Click on the purple blocks. Type in your signature.
Print!
Cut it out and wrap it around the towels.
Secure it in the back with tape, washi, glue, or a sticker.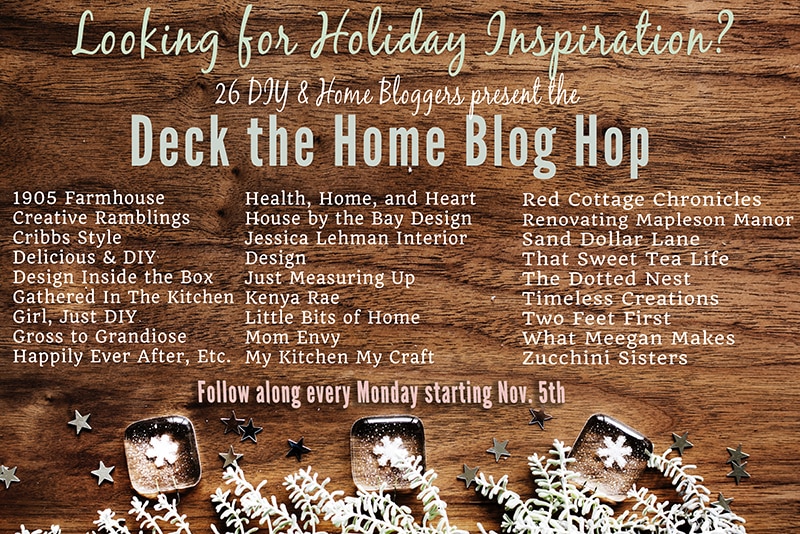 The files are for personal use only and may not be used commercially in any way. To download, sign up here for the password! HINT: If you're interested in more craft files, make sure to sign up for the "All Things Mom Envy" group. Once you're signed up, download below using your members-only password.