These Fourth of July Planner stickers are the perfect way to celebrate the holiday in your planner. If you love to coordinate your stickers with the season or holidays, this set will perfectly fit in with any of the Patriotic holidays.
Independence day comes with lots of fun events – parades, fireworks, cookouts, and more. Make sure not to miss any important holiday events by keeping track of them all in your planner.
Buying planner stickers can get expensive. It's why I love making my own planner stickers at home. It lets me save money plus I can just print the stickers that I want to use.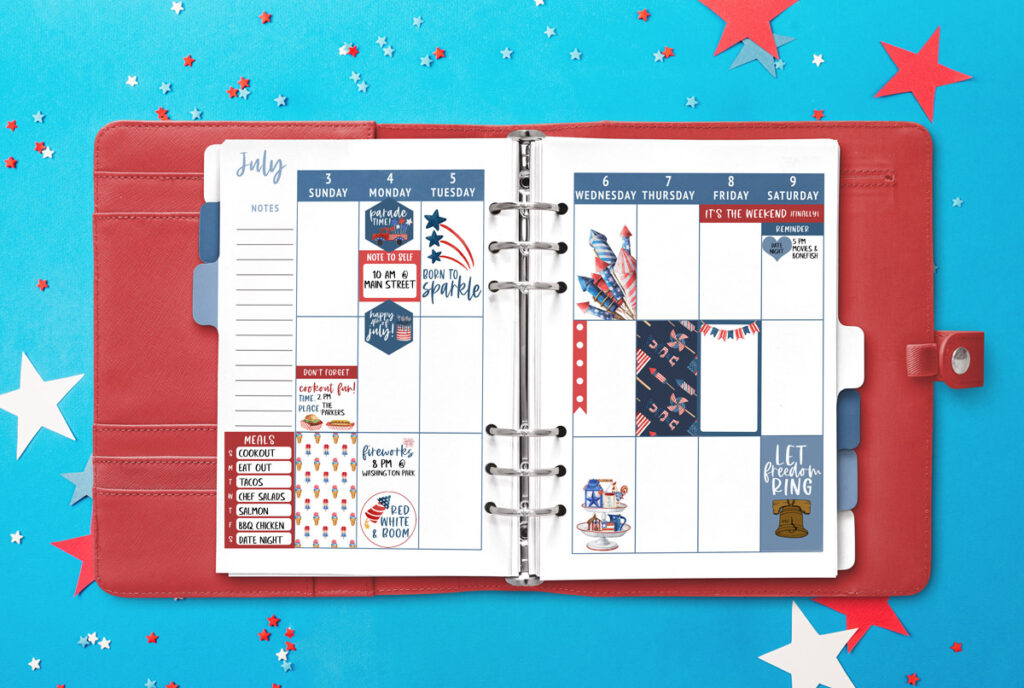 As an Amazon Associate, I earn from qualifying purchases. I am also an affiliate for the HP ink program, ShareaSale, and CJ Networks. Click here to read more.
What do the July 4th Stickers Look Like?
The Fourth of July Stickers are in a vintage, canvas style. Their color scheme is shades of red, white, and blue.
There are some functional planner stickers (such as appointment and meeting stickers) but there are also some more playful stickers (such as a tiered-tray sticker).
But each set of planner stickers comes with typical weekly planner kit stickers such as a weekend banner, to do lists, menu stickers, full boxes, half boxes, circles, hexagons, and more.
Here is what each page of planner stickers looks like. There are 3 pages total.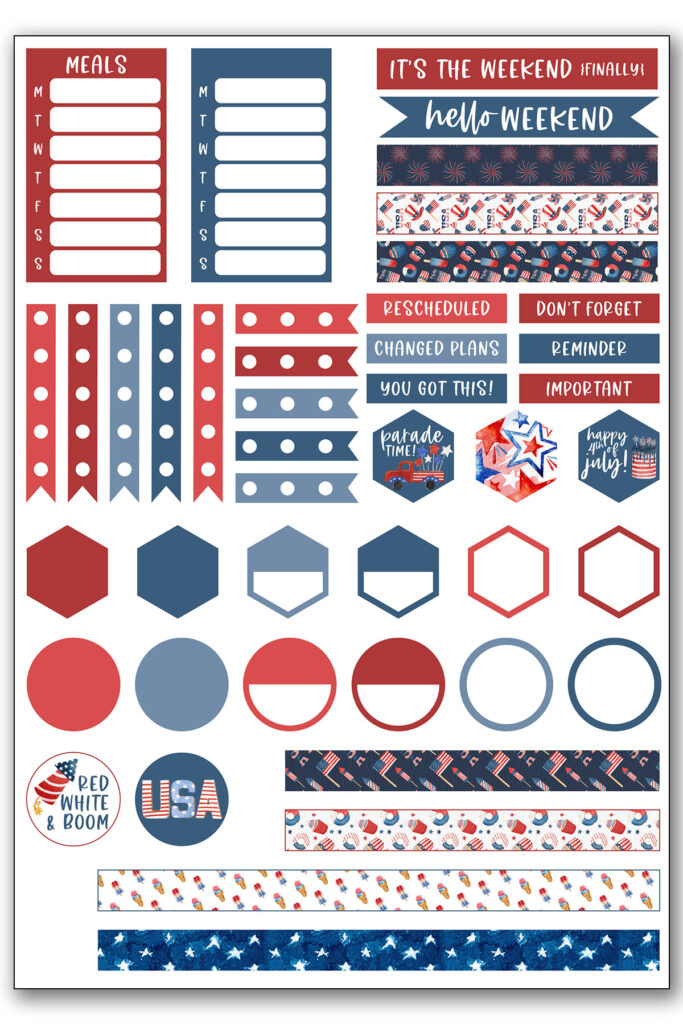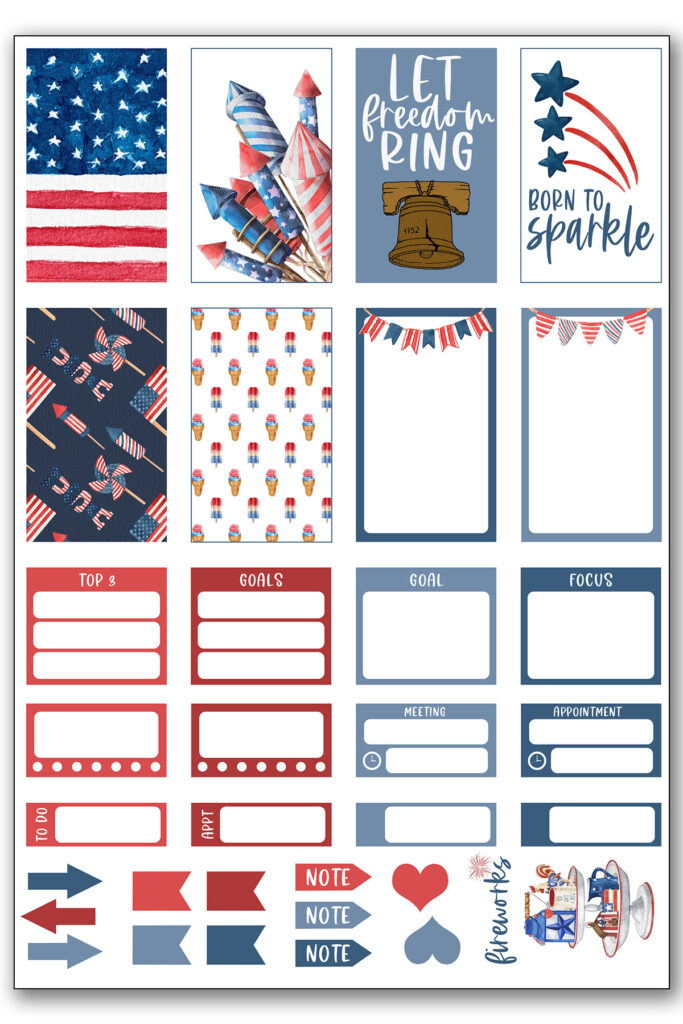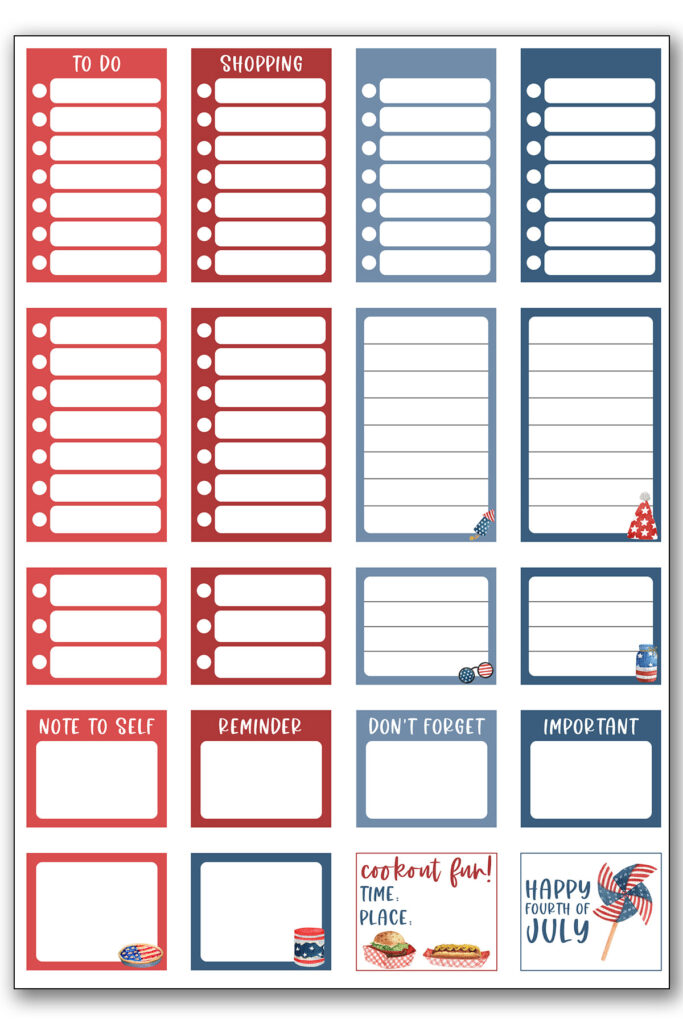 Do you use a Paper Planner?
If you use a paper planner, this set includes printable stickers you can make on your own home printer (or have them printed at a store). They work with The Happy Planner, Erin Condren Life Planner, Recollections Planner, a bullet journal, and more.
Are you a Digital Planner?
Don't worry, we've got digital stickers included in the set, too. You can use them with the most common digital planning apps including Goodnotes, Notability, ZoomNotes, Zinnia, Noteshelf, Penly, Xodo, etc.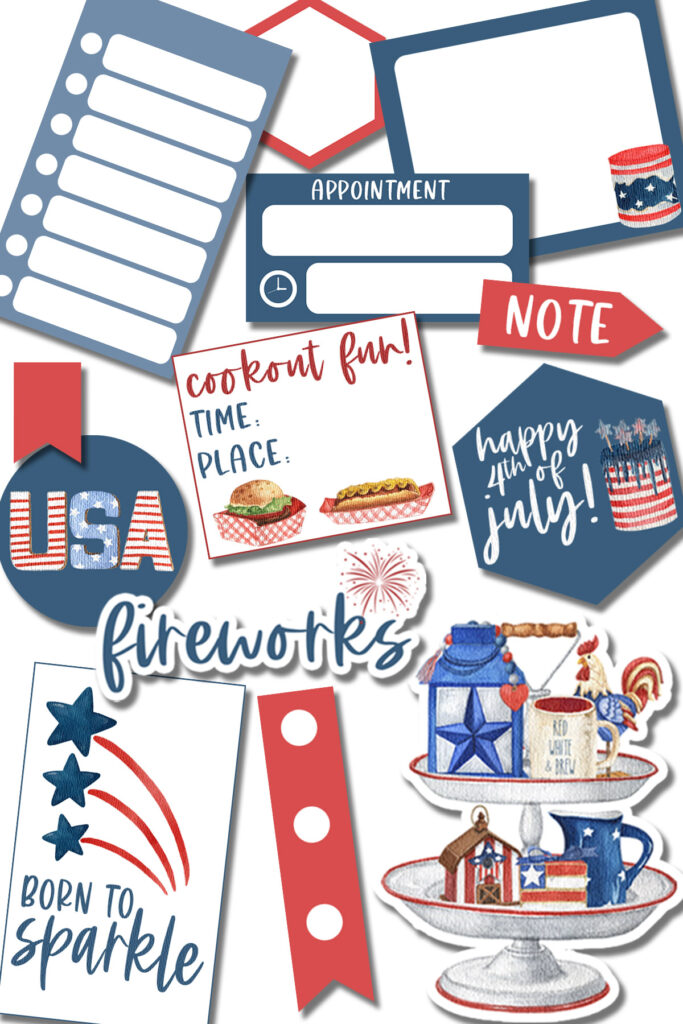 What Size are the Printable 4th of July Planner Stickers?
They are designed to fit perfectly into a Happy Planner Classic vertical planner. But, they can fit with any medium size planner.
If you have a different size planner, you can resize the stickers to be smaller easily. If you'd like the stickers to be larger, I would suggest using the individual PNG stickers so that you can place them in Silhouette Studio or Cricut Design Space and make them as large as needed.
Are the Stickers a Monday or Sunday Start?
Both options are included. So when downloading Page 3, make sure to get your preferred weekly start.
What is included in this free download?
You'll get 94 Fourth of July stickers in this set of free printable planner stickers. That includes 3 pages of different stickers including both a Sunday start and Monday start option for the weekly stickers that are included in the set.
What file types are included?
There are multiple file types included in this bundle of patriotic stickers. They are all digital products (no physical products are available).
PNG files (with white background and transparent background)
PDF files
JPG files
Silhouette Studio files
Individual PNG files of each sticker
Goodnotes file (in a patriotic theme digital sticker book)
What does the digital sticker notebook look like?
Here are what the pages of the free Goodnotes file look like.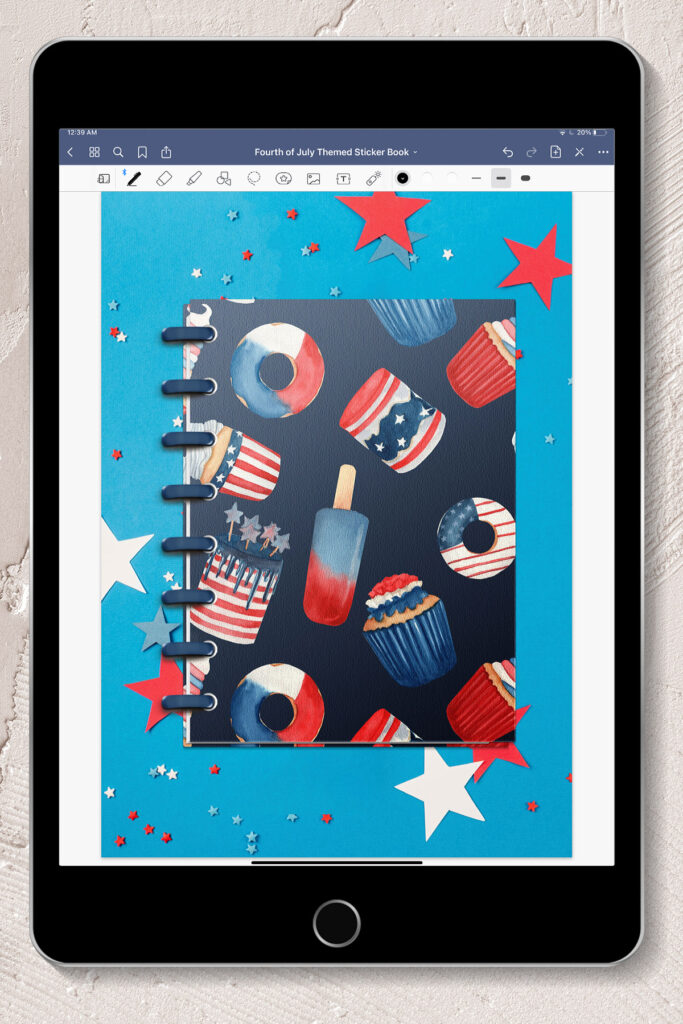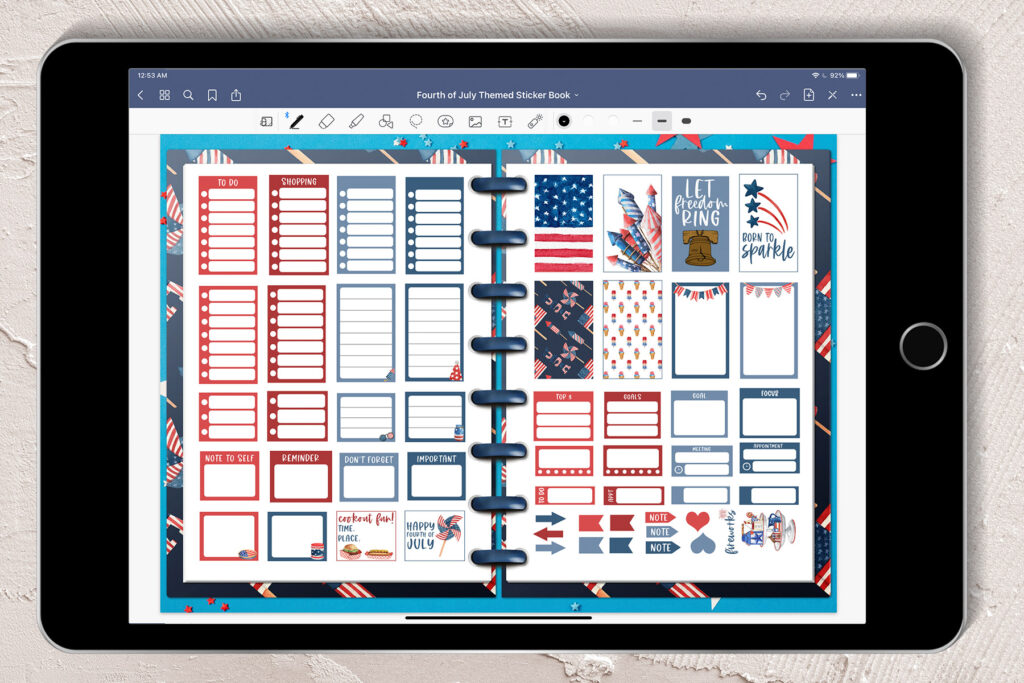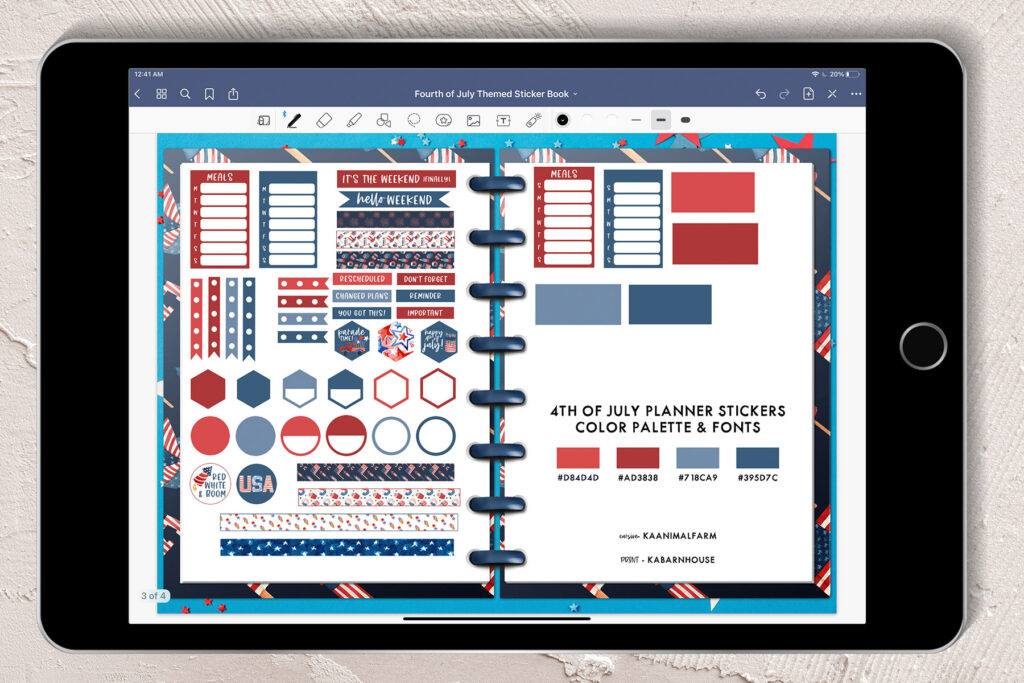 Are the Stickers Only for the Fourth of July?
No. They can be used for any of the Patriotic days of the year such as Memorial Day or Labor Day. Or if you just want red or blue stickers, you can use many of them as well.
Can I use a craft machine to cut the files?
Yes! I have included Silhouette Studio files. In addition, I included half-sheet size PNG files that can be used with Cricut Design Space.
So you can use a Silhouette machine such as a Silhouette Cameo, a Cricut machine such as a Cricut Maker, or a Cricut Explore, or you can use another type of machine like the Brother ScanNCut.
Do I have to have a Cutting Machine to Use the Stickers?
No. You can cut the stickers by hand if you don't have a machine. If you are cutting by hand, this precision cutting tool or gyro-cutter can help make it easier, or simply use a pair of scissors.
What is the best printable sticker paper?
It depends on what type you would like to use. There are lots of great options for sticker paper now, depending on how much you want to spend. I don't have experience with all of them but these are my two favorites.
If you are using white sticker paper, this is one of my favorite matte sticker papers – If you are using clear sticker paper, these transparent sticker sheets have worked well for me.
When using a craft cutting machine, make sure to use the correct setting depending on your type of sticker paper. You may have to do a bit of trial and error to get it right for your brand of sticker paper.
What colors and fonts do you use for these free stickers?
I used two of my favorite KA fonts from Kaitlynn Albani on Teachers Pay Teachers. Here are the Hex codes and fonts I used for this project.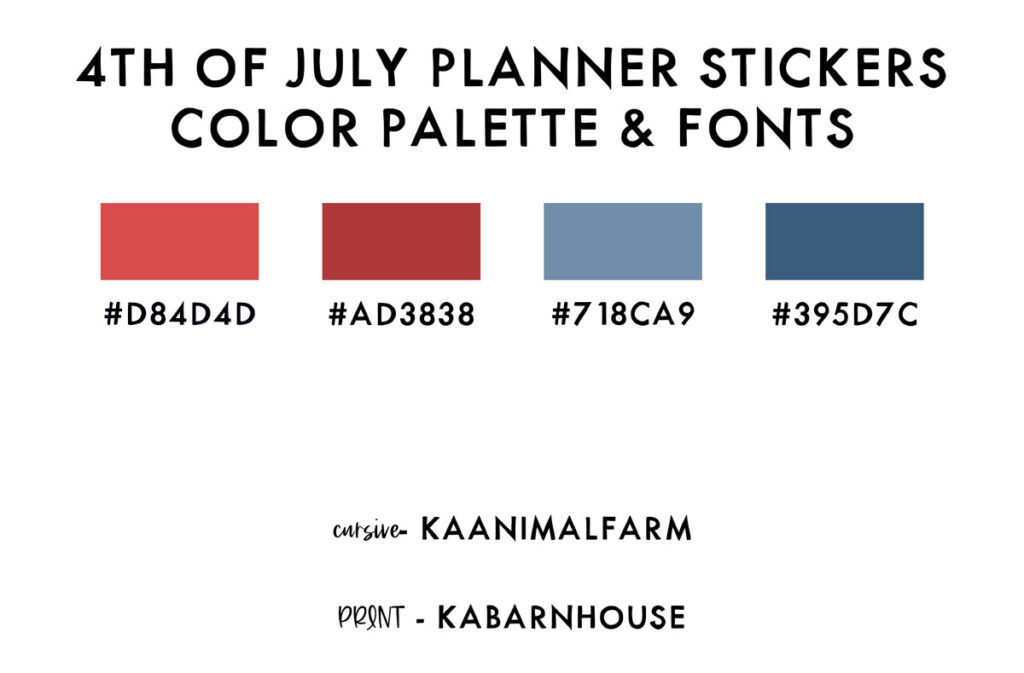 Want more planner freebies?
I have so many free printables on my site. If you're looking for more free planner stickers and planner printables, check out my planner category here.
Can I buy the printed stickers?
Unfortunately, no. I do not sell printed copies of these stickers. There is no physical product included, you will be getting a free digital download.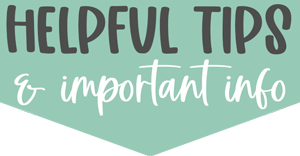 Tips for Downloading the Free Files
Below is an arrow that says Download Below. Underneath that is a large image that says Click to Download the free files.
Once you click that, you will enter the members-only password and click submit.
The page will reload the same image and now when you click the image that says Click to Download the free files, it will open the Google Drive folder containing the free files.
How do you get a members-only password?

You can sign up here to be a free Mom Envy club member.
The password will be sent to you within a few minutes. Make sure to check your spam and/or junk folder if you don't see it.
Already a member but forgot the password? Don't sign up again. Look at the end of any newsletter from me for the free password or just send me an e-mail here: [email protected]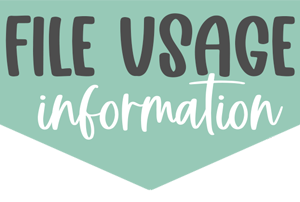 Copyright MOM ENVY 2022. Files may be used for personal use only. No commercial use of the file is available. Files may not be directly shared within Facebook groups, on websites, or in any other way. A link to the web page to download the files may be shared as well as one photo. The file may not be printed and then sold (including local yard sale sites and groups or at local craft fairs). The images may not be used in any way other than to share with a link to the original web page.