Waited too long for Mother's day and need a last-minute gift or card for your Mom? I've got you covered.
Today I will be sharing free adorable prints for Mom that are also available as printable cards. The truth is, no matter your age or how long you have been living away from home, this saying will always hold true: "Home is Where My Mom Is."
Today's prints come in a range of colors and font styles. Print at home or send it to your local store. Add a frame to for an extra special touch.
Have a gift but haven't gotten a card yet? These prints are also available as little blank note cards. You have the option to print them larger (half-page) or smaller (quarter page, pictured below).
How will you be celebrating your Mother's Day? Did you get or make your Mom anything special this year?
I would love to see any of your creations – I am always looking for ideas of what to make the grandparents from Carl. I hope that you all have a wonderful day celebrating your amazing Moms! Check out the prints and cards available for free download below. Enjoy!
**The prints below are watermarked. To download the images watermark-free and in high resolution, see the bottom of this post.
Free Mother's Day Printables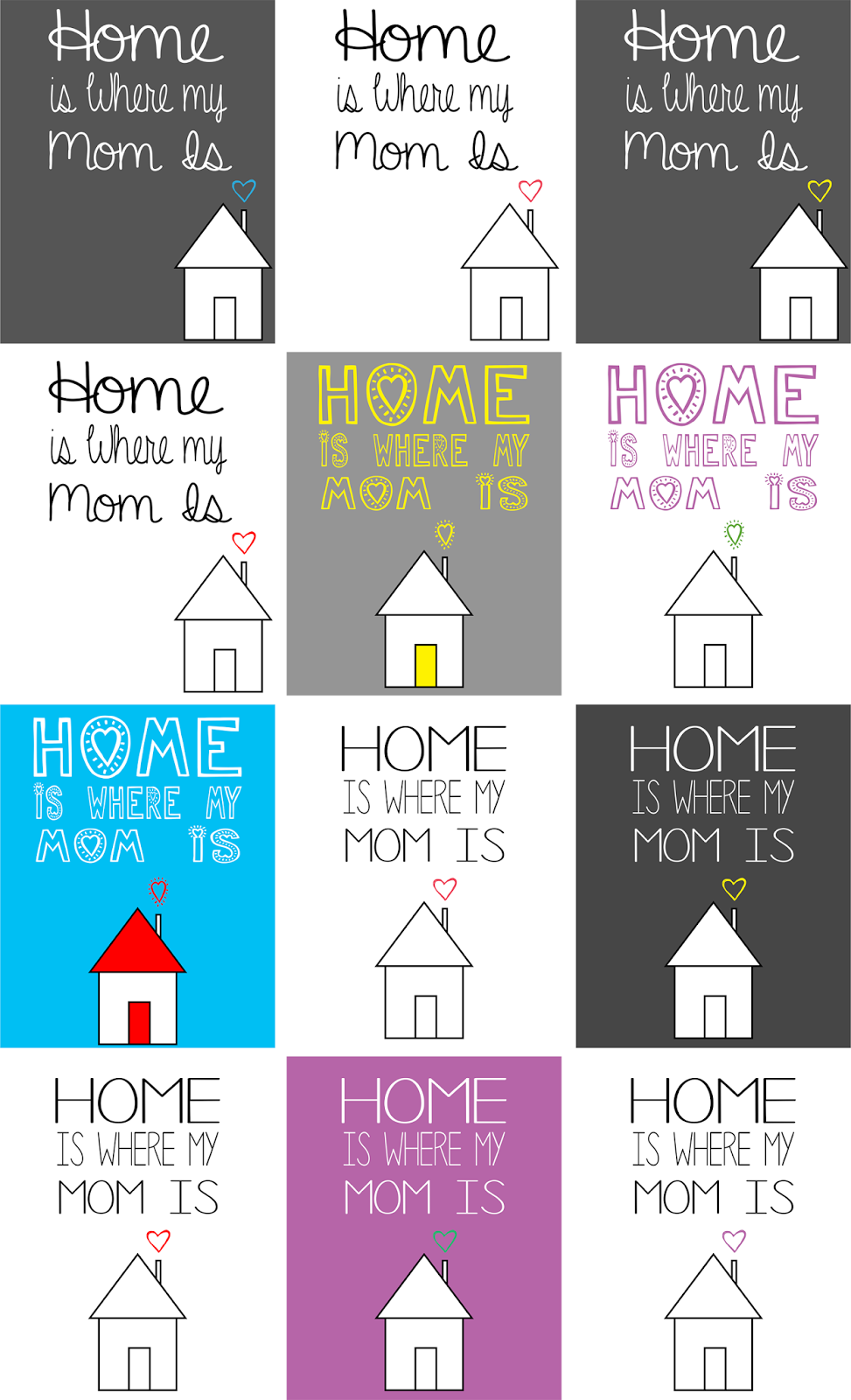 As an Amazon Associate, I earn from qualifying purchases. I am also an affiliate for the HP ink program. Click here to read more.
Tips and Tricks for Printing
Print on cardstock for added durability.
Simply download the files below and print the files.
If you'd like to print the cards in another size (they'd look cute in a smaller size), simply choose a smaller size (such as 4 x 6) or adjust the size percentage on your printer options page. See the screenshots below on how to do this.
Directions to Print the Cards
To Print the Cards Larger Card Open PDF File – Print: Select: Size Options: Fit Orientation: Landscape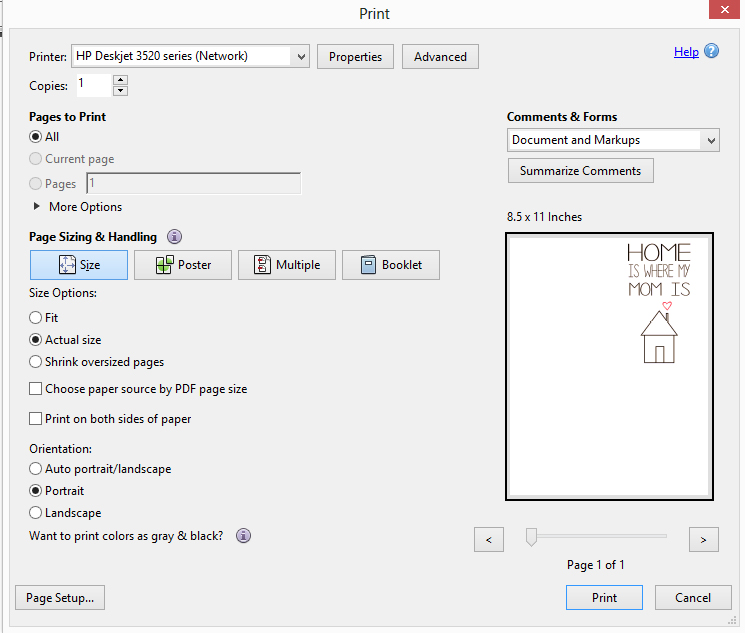 Smaller Card (like my example) Open PDF File – Print: Select: Size Options: Actual Size Orientation: Portrait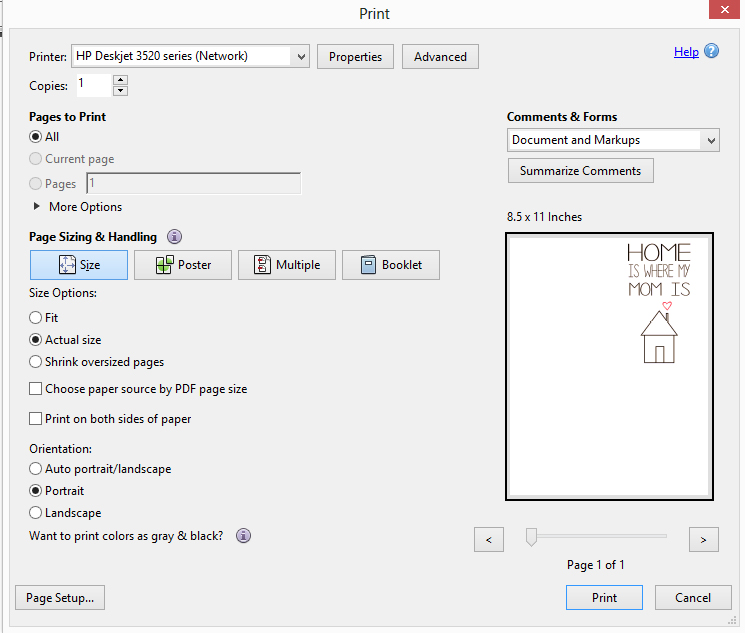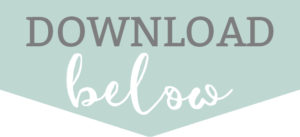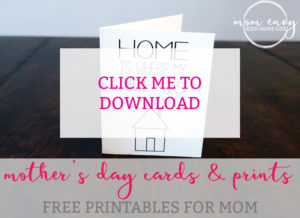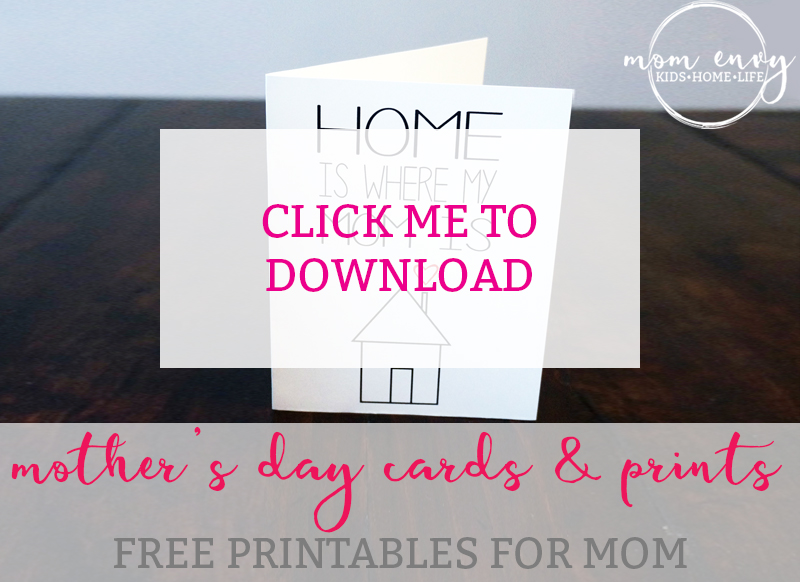 Save