Goal setting worksheets can be used to keep your goals on track. Did you know that if you write down a goal, you are more likely to accomplish it?
But there is more to achieving a goal than just writing it down. When I have a new goal I want to accomplish, I find it helpful to break it down into multiple steps.
By giving yourself mini actionable steps, you are providing yourself with mini goals that are easier, and quicker to achieve. In the long run, if you complete your mini steps, you'll complete your big goal.
So today, I have three planner printables to help you achieve your goals.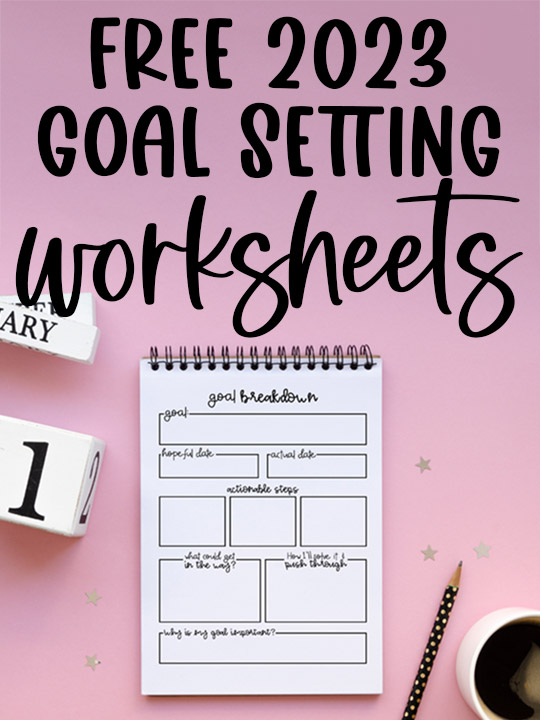 How Can you Use the Goal Setting Worksheets
Many people choose to use the goal planning sheets in their planners. They print them out and add them into their planner.
Other people just print them and use them on their own to plan for the year or for a new goal or project. The goal breakdown and long term goal sheets are great for a professional project.
Another way they are used are within the classroom. I have lots of teachers message me about using them with their students. Feel free to print as many copies as needed for educational purposes.
Can I use them in a Digital Planner?
Yes! I have included the PNG files with a transparent background. These can easily be placed into a digital planner program. The transparent background allows them to be placed on any planner page – no matter the background.
Prefer a white background? Use the letter size JPG files that are included. They are not transparent.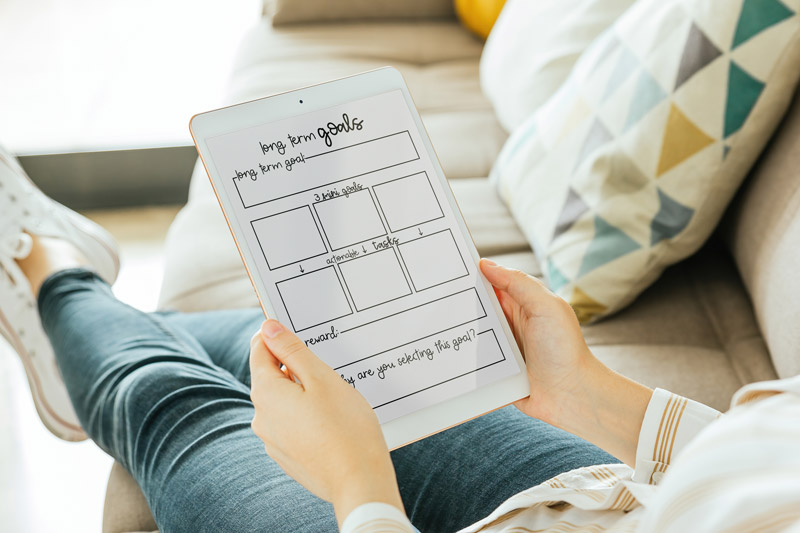 Updated for 2023!
These goal planning worksheets have been updated for 2023. They're a great way to end a previous year or to start a new year.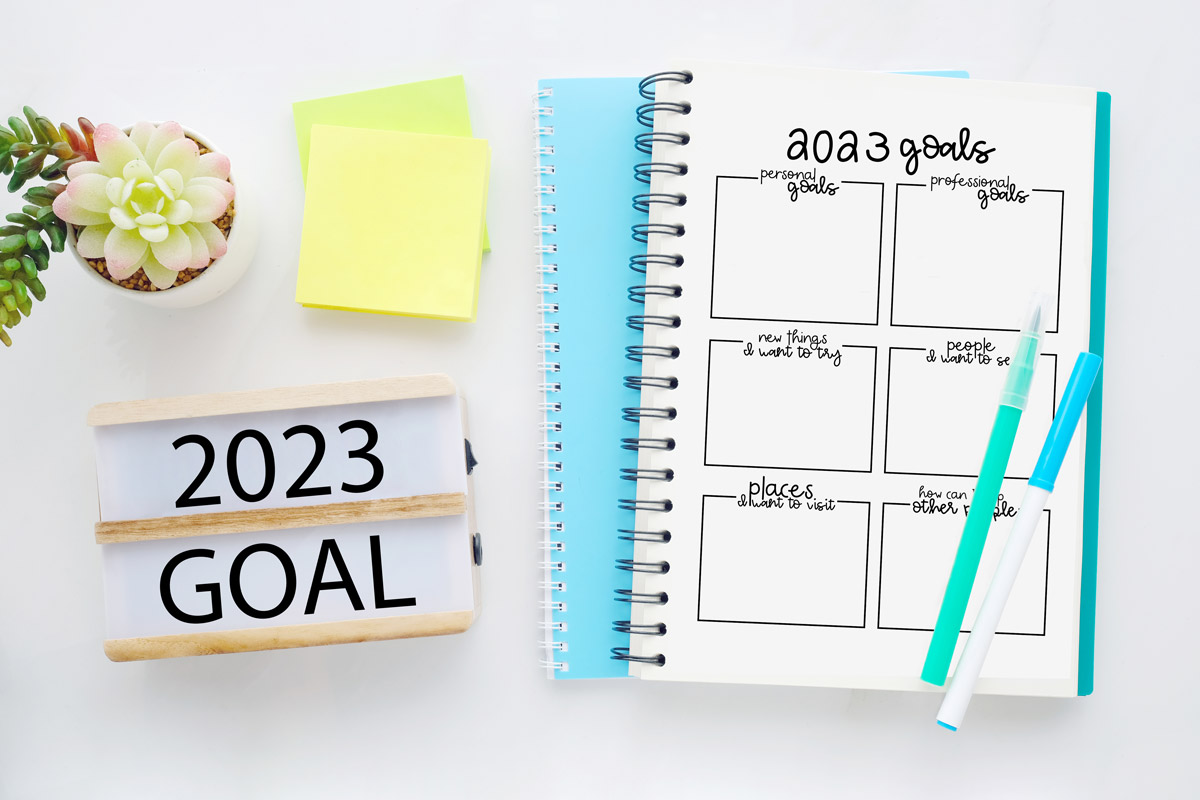 Goal Setting Worksheets
There are three different free goal setting worksheets in this set. You can use just one of them, two of them, or all of them. Use whatever worksheet you feel will work best for you.
2023 Goals
long-term goal
goal breakdown
2023 Goal Planner Printable
The 2023 goal planner printable will help you select goals for the upcoming year. This includes both personal goals and professional goals. You'll also focus on the people you will spend time with and the places you will go.
Long Term Goal Worksheet
The long-term goal worksheet will focus on one goal for the year. You'll break it down into 3 mini-goals.
Then, you'll come up with the first actionable steps you can to accomplish each mini-goal. Next, you'll write about why the goal is important.
Lastly, you'll write down what reward you will receive for accomplishing this goal. You can write down a literal, physical reward (like a shopping spree) OR you can write down a natural reward (healthier you, promotion, etc).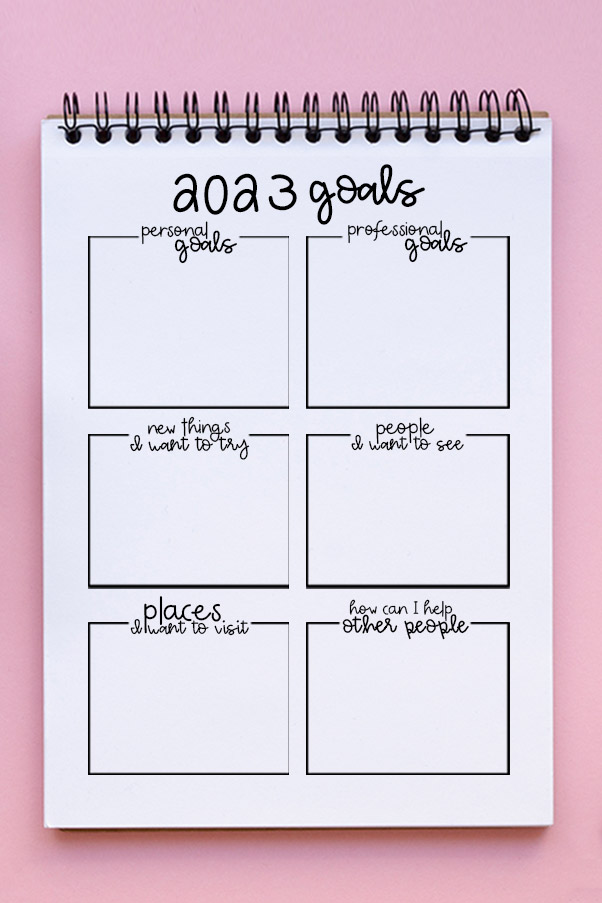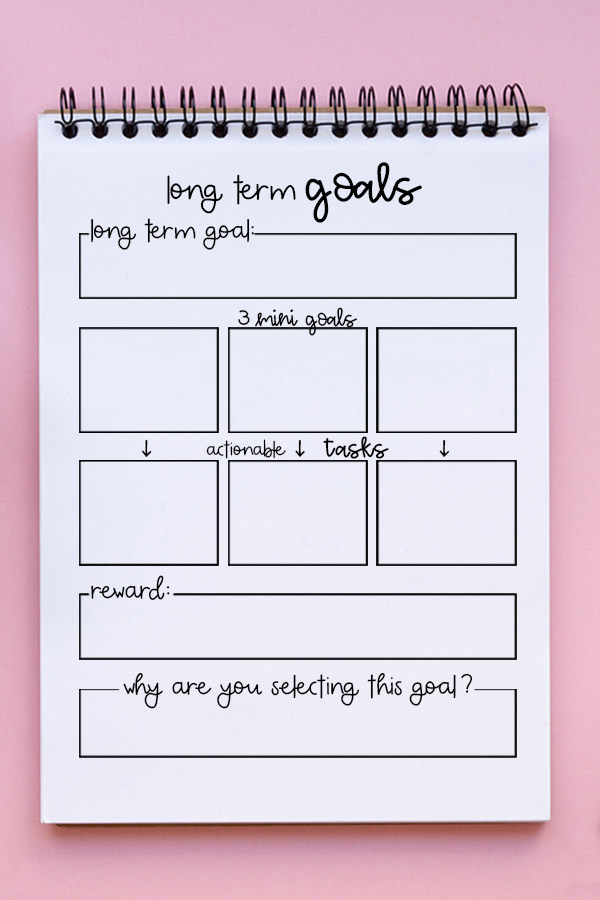 The Goal Breakdown Worksheet
The goal breakdown worksheet takes a mini-goal and focuses on how you will accomplish it. You'll track the potential completion date, the actual date you complete it, actionable steps, why the goal is important, and what the possible barriers will be that you'll face while attempting this goal.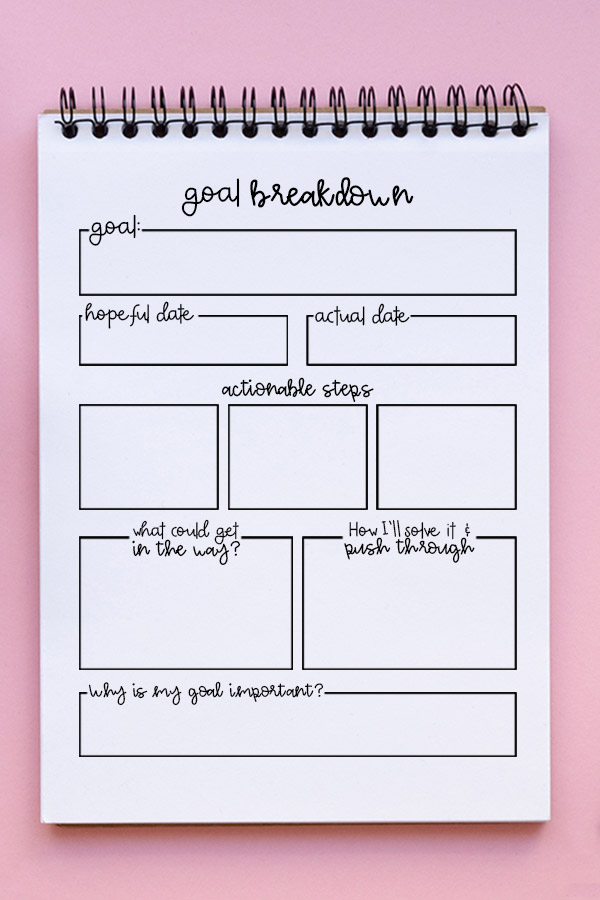 2022 Year in Review
Looking for more planner printables to start the year off right? Download this set of free 2022 year in review printables. You can get it here: 2022 Year in Review printable.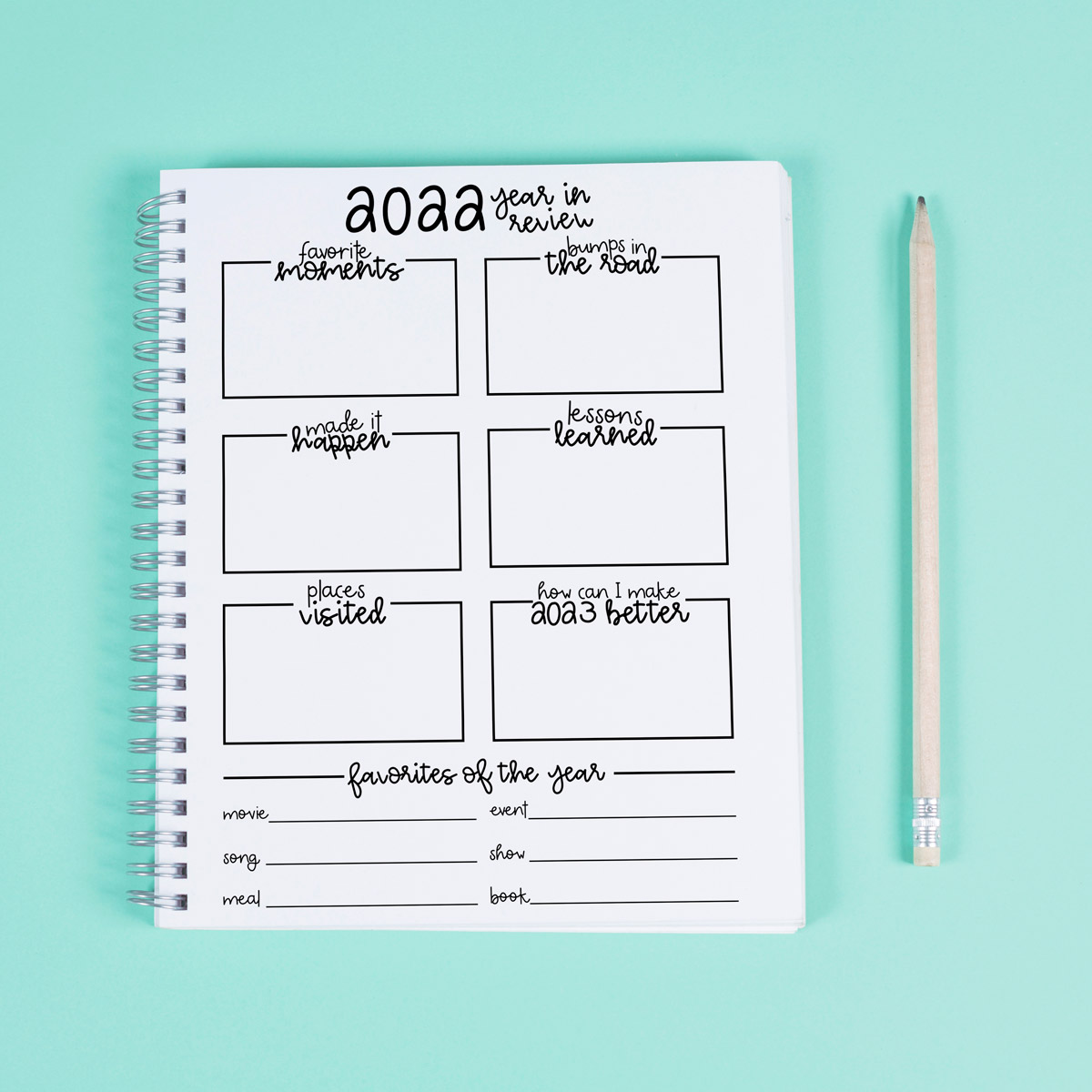 As an Amazon Associate, I earn from qualifying purchases. I am also an affiliate for the HP ink program and CJ Network. Click here to read more.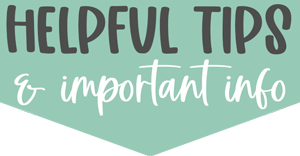 Have a differently sized planner or a traveler's notebook? No worries! You can print the letter size calendar for any size planner. You can read the full directions on how to resize planner printables here (including videos).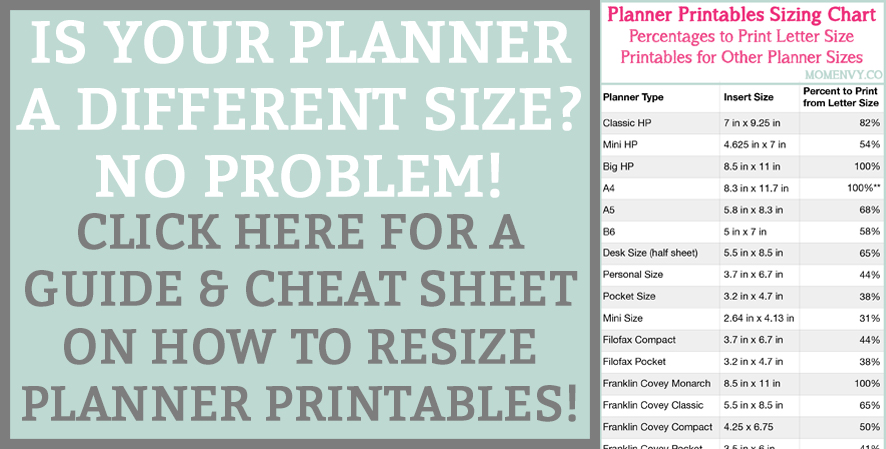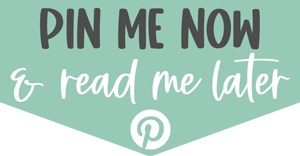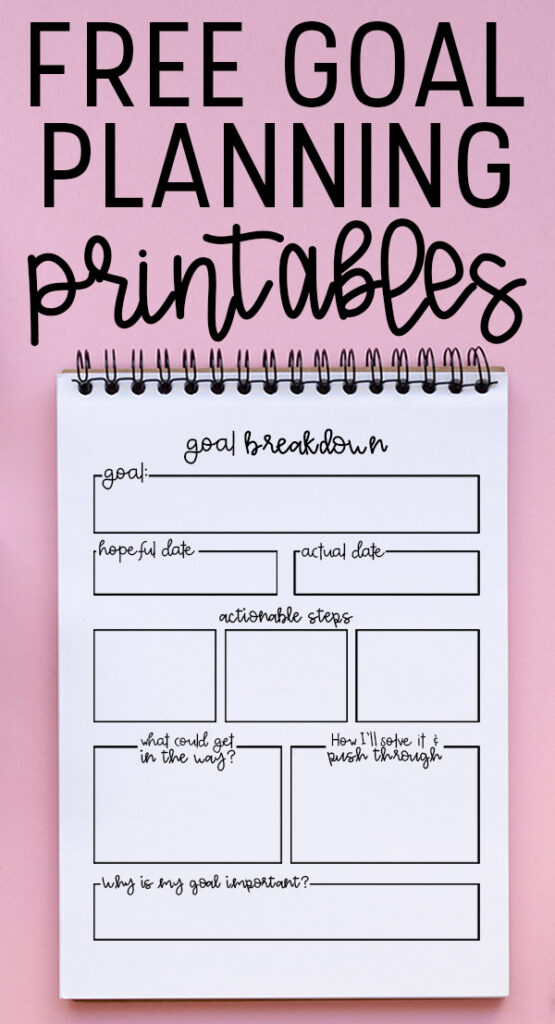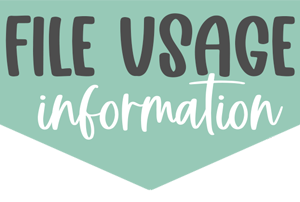 Copyright MOM ENVY 2021. Files may be used for personal use only. No commercial use of the file is available. Files may not be directly shared within Facebook groups, on websites, or in any other way. A link to the web page to download the files may be shared as well as one photo. The file may not be printed and then sold (including local yard sale sites and groups or at local craft fairs). The images may not be used in any way other than to share with a link to the original web page.