We are really blessed in our house to have the space for a playroom. It's a first floor master bedroom with a bathroom and small walk-in closet. Since we wanted to be on the same floor as Carl, we opted to stay upstairs. The only problem with our playroom is that it is completely bare (except for the billions tons of toys). I've got nothing on the walls and none of the furniture matches. Since I was bed rested half-way through my pregnancy, I told Kris I wanted to hold off on decorating the playroom until I could help. Of course, here we are 19 months later, and nothing has changed (oops!)
So now I have started the fun of looking up playroom ideas.
I am in constant awe of the creativity of fellow Moms (and Dads). They have come up with the unique ideas that I am not even sure I am skilled enough to recreate (thankfully my parents are though, just kidding Mom, well kind of kidding…).
So today I am sharing with you 20 playroom ideas that have inspired me. The best part is, these ideas can be used in kid's rooms and classrooms, too! Here are the ideas I have major mom envy over.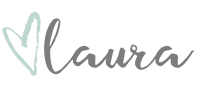 Inspirational Playroom Ideas (and Kids' Rooms, too!)
Seriously, could the tiny little stage set up be any cuter? I already have the Expedit shelves so this is definitely in the running (but I will probably wait until the kids are a little older, right now they'd use them for hiding).
I have to admit, we're never going to be crafty enough to make these. But I just had to share them.
This is a simple way to store books and small toys in a playroom or kid's room.
Can you tell we have a lot of books in our house? I love anything that excites a child about reading. Having the books on display in a manner that allows the child to easily interact with the books will encourage a love of reading. Books are meant to be touched, loved, and held by little hands. This system also allows you to put important books up higher (like maybe older books that you read as a child). Then you can keep more baby-friendly books down lower (like board books).
No need to borrow or purchase an old overhead projector. This looks easy enough that maybe even I could do it!
I mean – come on. How can some PVC, fabric, and a little bookcase turn into something so adorable?
Again, whoever was this creative to think of this? This is such a smart idea.
The boys would love to pretend he's just like Daddy. I love the addition of the peg board, it makes it seem much more authentic. I also like that the piece could be used later on when they outgrow it (pegboard and baskets would be cute behind a desk for a child, and the table underneath could definitely be reused).
Do you have a budding artist? This art wall would inspire creativity.
Disclosure: This post contains affiliate links for Amazon products, which means that if you click on one of the product links, I may receive a small endorsement. This is what helps keep my page and freebies, free for my readers. All items that I share are ones that I believe in and stand behind. I am Amazon Prime obsessed – I shop there more than anywhere else. While I use affiliate links, I did not receive any products for free in return for advertising or a review.
Save
Save
Save
Save
Save
Save
Save
Save
Save
Save
Save
Save