Download our set of free VSCO Elf on the Shelf printables and turn your own elf into a VSCO girl. We've got everything your VSCO girl needs from scrunchies, to Birkenstocks, to oversized t-shirts.
Know someone obsessed with all things VSCO girls? If you grew up in the 90's, then you've probably been having total flashbacks to your outfits and accessories you. Some of the styles (I'm looking at you scrunchies), I would be happy to never come back. But, like all things in fashion, they come back around.
If you've got some fashionable kids or you like to dress your Elf up in funny outfits, then get ready to VSCO girl the heck out of your Elf on the Shelf.
What's Included in the Set?
3 t-shirt designs
Buddy's Bees chapstick (an Elf parody on Burt's Bees)
Chrismex chapstick (an Elf parody on Carmex)
2 scrunchies
Birkenstocks
Puka Shell necklace
Swedish Bag (The name is Santa in Swedish, it's a parody on Fjällräven bag
Brown hair pony
Black hair pony
Silhouette cut files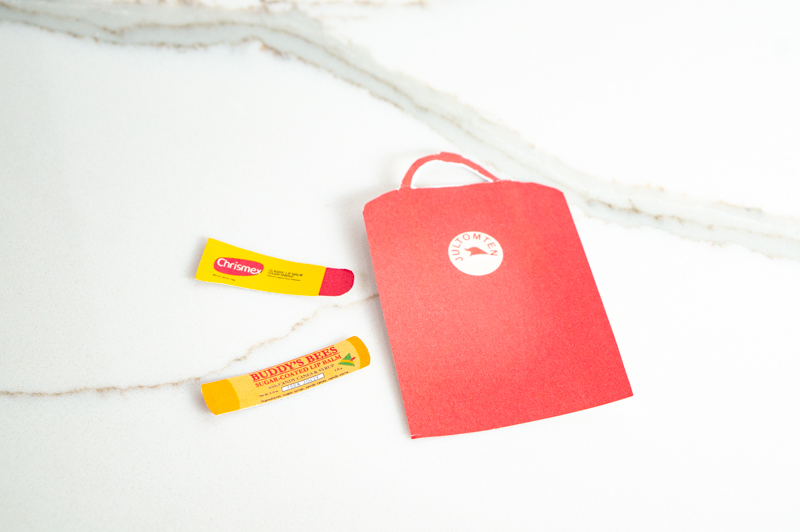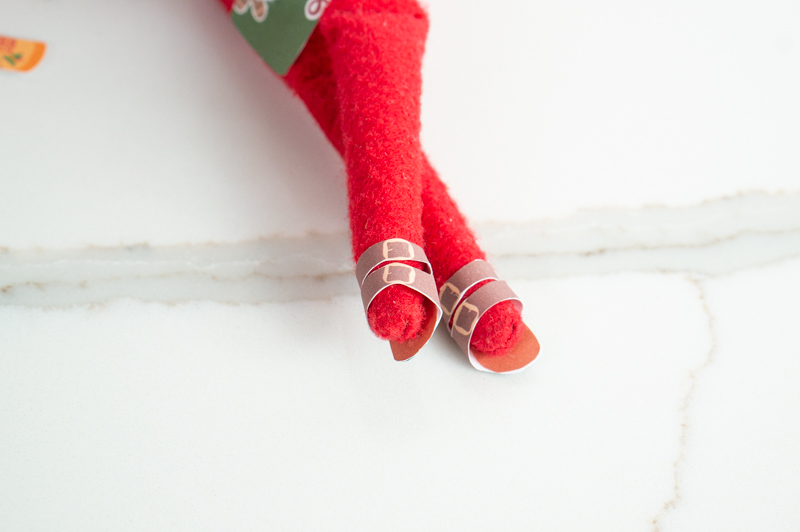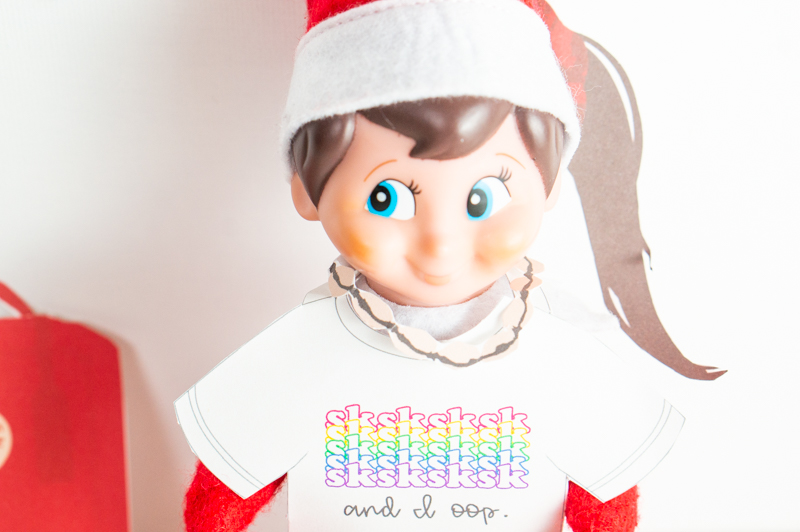 Looking for more free Elf on the Shelf Printables?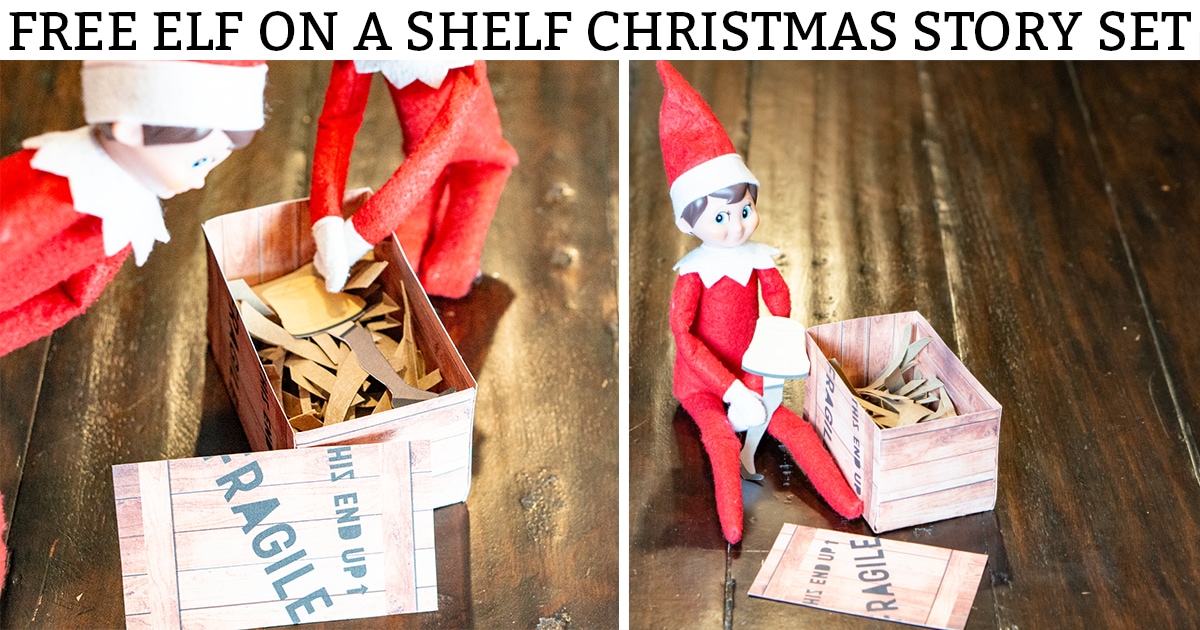 Want to match your elf?
You can download your own VSCO Girl Reindeer SVG and Silhouette file!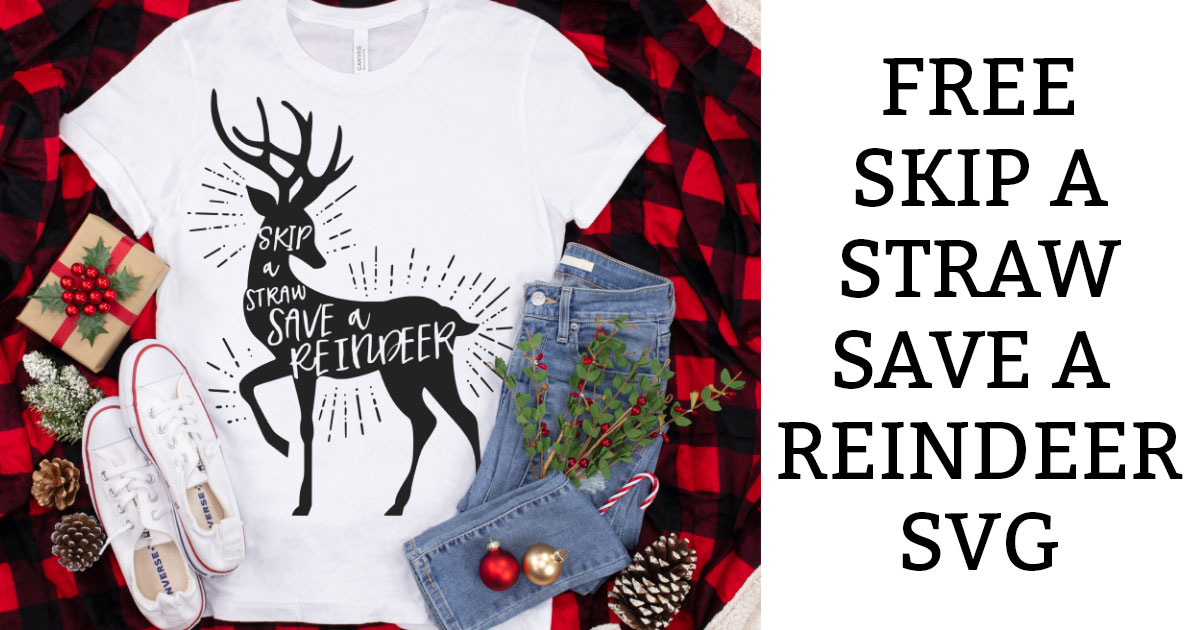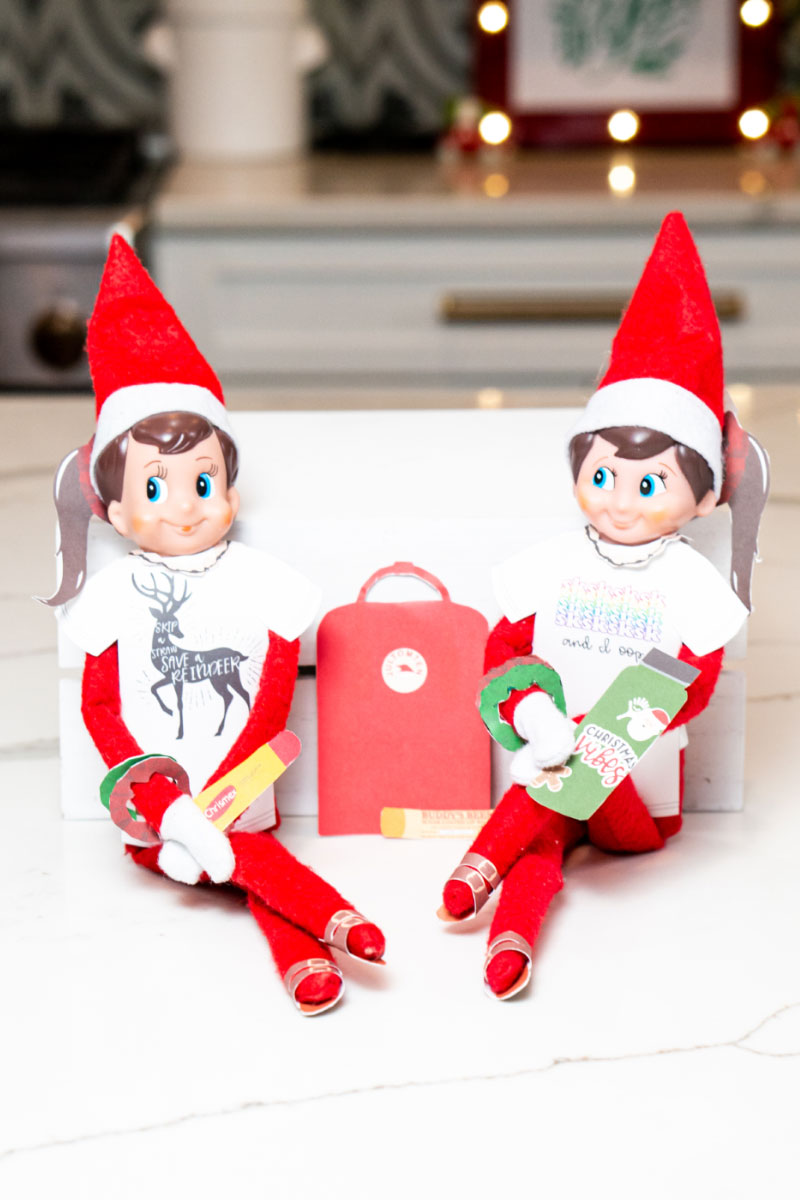 As an Amazon Associate, I earn from qualifying purchases. I am also an affiliate for the HP ink program. Click here to read more.
How to Put Together the VSCO Girl Elf Printables
Materials
Directions
Download the VSCO set.
Print the VSCO girl set.
Cut the VSCO girl set with scissors or a cutting machine.
Assemble the Birkenstocks and scrunchies (see the video below for instructions)
Video Directions for Putting Together your VSCO Girl Printables
VSCO Elf on a Shelf Copyright Information
The files are for personal use only and may not be used commercially in any way. HINT: If you're interested in more Elf freebies, make sure to sign up for the "All Things Mom Envy" group.
Once you're signed up below and confirm your subscription, you will be sent the file.
Tips and Tricks for Printing the Elf Printables
I know, ink can get expensive, so invest in an HP printer that has instant ink and you can print until your heart is content! It's one of my favorite things, ever. Click here to use my referral and earn 1 free month! Looking to buy a new HP instant ink compatible printer? This one is great.