Use this adorable You've Been Booed Printable to start a fun Halloween tradition with your friends, neighbors, fellow teachers, co-workers, and more! All you need are some Halloween treats and our free printable signs.
During the month of October, there are so many fun ideas to bring out the Halloween spirit. Christmas doesn't need to be the only magical time of the year!
Join thousands of others having some Halloween fun with their favorite people. It's a quickly growing, fun tradition here in the United States. We were first booed by a neighbor a few years ago and we've kept the Halloween cheer going each year by booing new people.
When we were boo'd we were brand new to our neighborhood. It was such a fun way to get to know some of our new neighbors and it really helped us feel more welcome in our new home.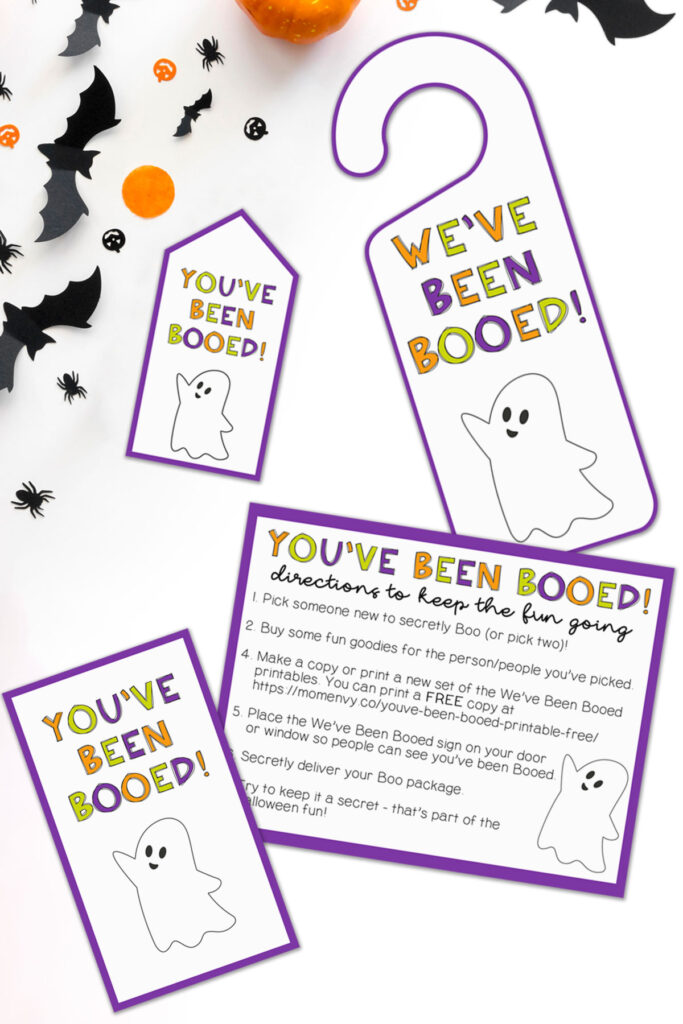 If you haven't booed anyone yet, you're missing out. It's the perfect new Halloween tradition to start this year. It will quickly become a favorite Halloween tradition for everyone involved.
It is so much fun getting a little surprise left on your porch or in your office. It makes Halloween time so much more special when you get a fun Halloween surprise and you get to spread Halloween fun.
It's the perfect way to get your whole family involved in giving back to others. Plus, it's an easy way to teach your children how to show love and appreciation for others you care about.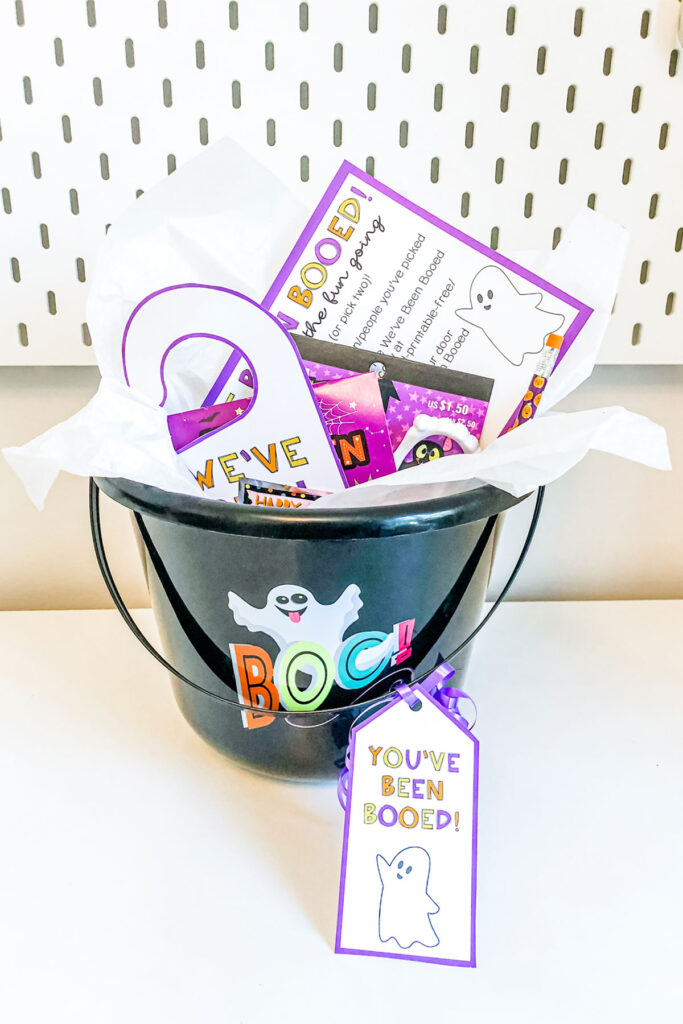 As an Amazon Associate, I earn from qualifying purchases. I am also an affiliate for xTool, the HP ink program, ShareaSale, and CJ Networks. Click here to read more.
What Exactly Does it Mean to Boo Someone?
Booing people is super easy. You'll print a set of the free You've Been Booed printables and purchase or make some Halloween treats or trinkets (think items you'd typically put in goodie bags).
You can put the items in a basket or bucket to make an adorable boo bucket or you can just give an item wrapped on its own.
Then, you'll take the boo printables and the treat and deliver them to a neighbor's house (or someone else, see below for some other ideas).
Next comes the hardest part – you have to doorbell ditch your neighbors without being seen. Ring doorbells make it a bit trickier than it used to be.
You'll put the door hanger on your neighbor's door or drop off your boo treat or boo basket with the boo signs inside.
I suggest waiting until it gets dark so that it's harder to be seen dropping it off at your neighbor's house (you could even wear a disguise or Halloween mask). Keeping it a secret and trying not to be seen is part of the fun!
If you are booing someone in your office or school, try to get there early in the morning before they arrive so you can't be seen.
You can choose to wait until Halloween night. Still, we think it's extra fun to do it earlier in the Halloween season so that it gives other people time to Boo someone else and keep the Booing people going so that as many people get booed as possible!
If you get booed yourself, don't forget to put your "We've Been Booed" door hanger on your door or sign in your front window so people know that you've already been booed. This helps make sure that people don't get booed twice.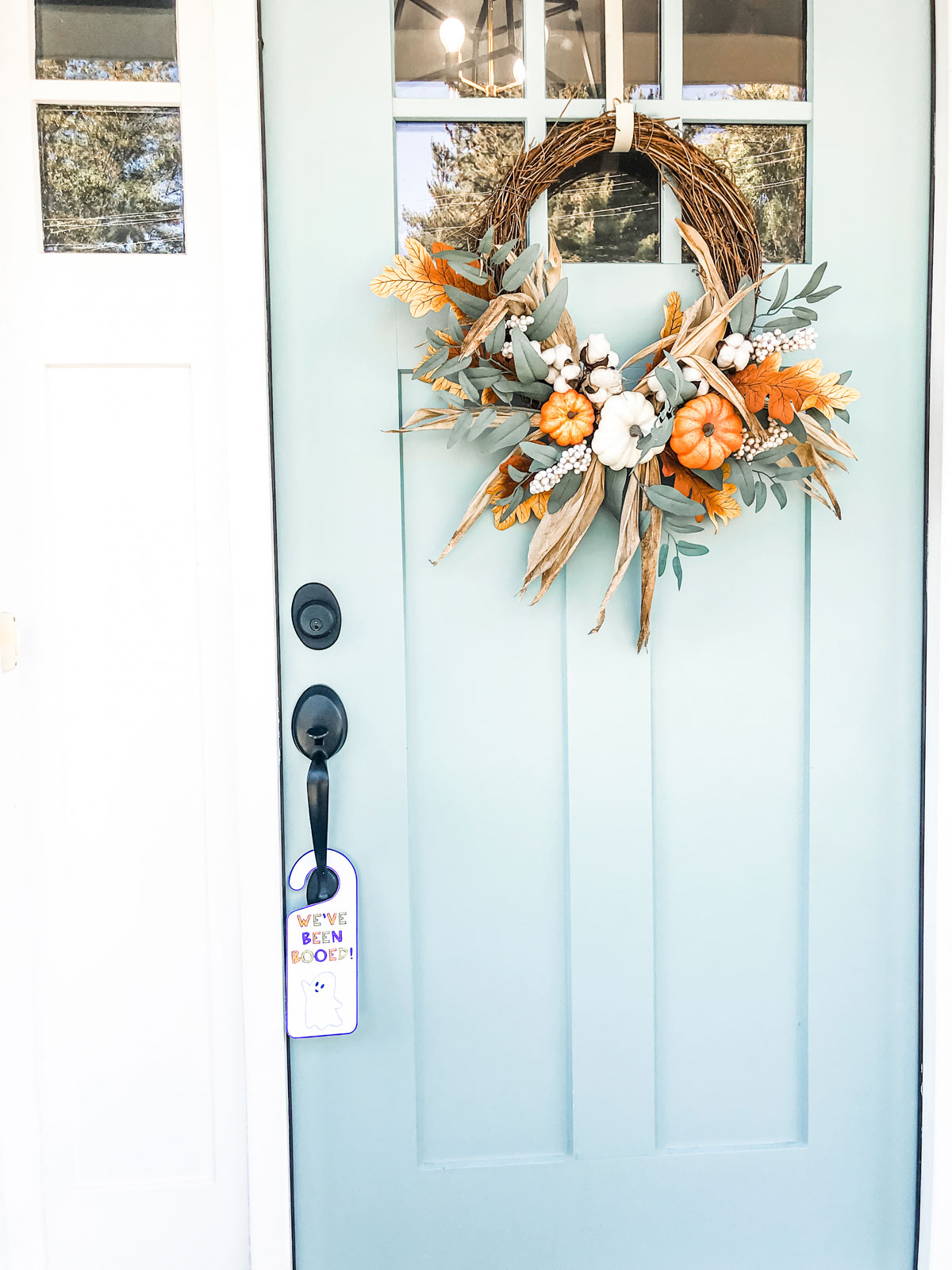 Who Can You Boo?
You can boo anyone! We love to get the whole neighborhood involved with this fun activity. Here are some people you could use these free Halloween printables with.
Neighbors
Friends
Classmate
Family members
Co-workers (you can Boo each other's offices!)
Teachers/classes (you could boo just a fellow teacher or a teacher and her whole classroom of students!)
What Type of Treats Should You Give?
Honestly, what Halloween treats you pick out is totally up to you. But we like to make it have a Halloween theme.
It doesn't need to cost a lot of money. I get an inexpensive Halloween bucket from our local Dollar Store to make our own boo basket filled with some inexpensive fun toys and a few sweet treats.
You can give one large item or you can give a bag or gift basket full of small treats. Here are some great gift ideas.
Homemade treats
Halloween coloring pages or books
Halloween craft kits (Michaels has some great, inexpensive options!)
Halloween baking supplies (cake mix, frosting, etc.)
Halloween decor
Halloween candy
Target Dollar spot decor, kid toys, Halloween-themed items
Dollar Tree Halloween goodies
Small toys
What Supplies Do You Need?
Here is what you'll need to Boo people.
White cardstock
Fun treats or Halloween-themed trinkets
What is Included in this You've Been Booed Printable free set?
Everything you need to boo people. You also have an option of either a printable sign or a door hanger option.
This includes:
Instruction sheet
Free printable sign option
Door hanger option
Small gift tags (in case you want to add an extra gift tag to your basket of treats).
Here is what the free printables look like below. You can grab your free printable set here or at the end of this blog post.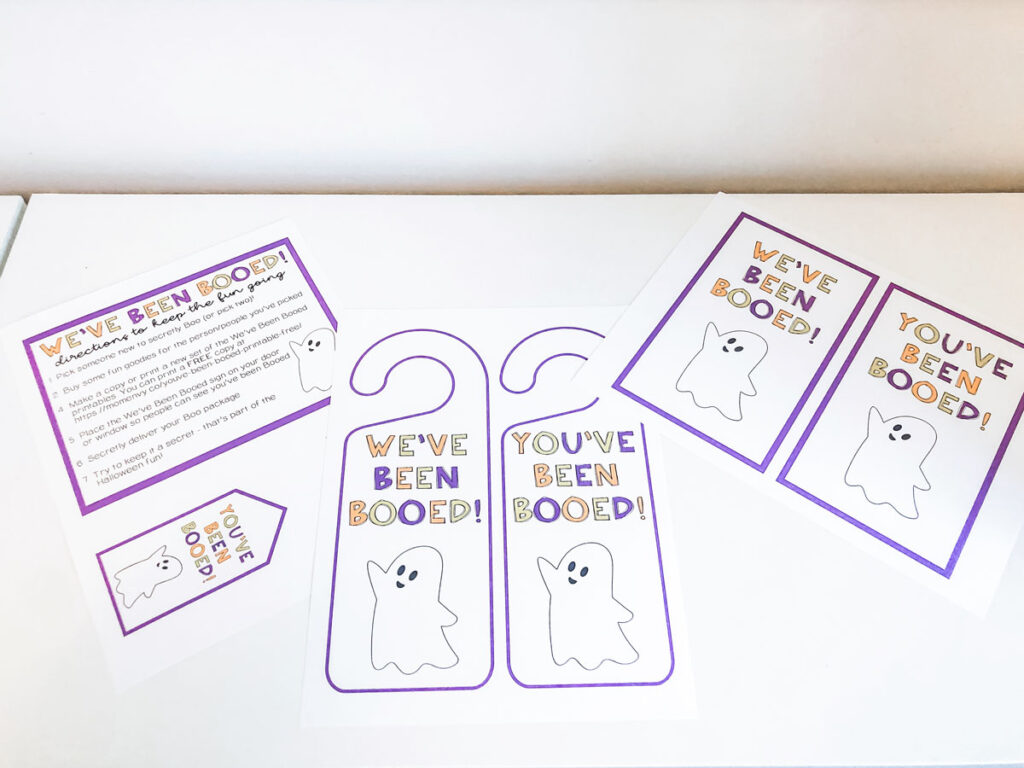 Do I need to use the Door Hangers AND the Printable Signs?
No! Use whichever version works best for the people you are booing. I made both options because I know people will be using it in different ways.
The door hangers are perfect for booing people with a covered front door with a handle or knob. But, the signs may be better to use in an office environment or school.
The printable signs may also be better for houses or apartments that do not have a covered door. If there is any rain, the We've Been Booed hanger might get wet on a door. Instead, the people can put their We've Been Booed sign in their front window.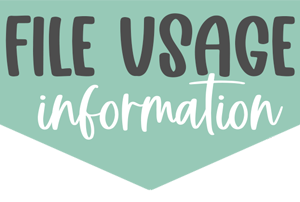 Copyright MOM ENVY 2022. Files may be used for personal use only. No commercial use of the file is available. Files may not be directly shared within Facebook groups, on websites, or in any other way. If using for educational purposes, the file may be printed and copied for classroom use. A link to the web page to download the files may be shared as well as one photo. The file may not be printed and then sold (including local yard sale sites and groups or at local craft fairs). The images may not be used in any way other than to share with a link to the original web page.