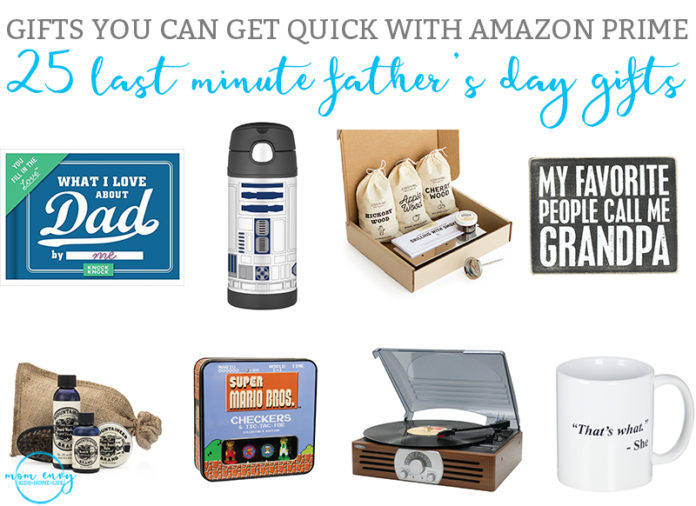 It happens to the best of us. It's the end of the school year, you've got band concerts to attend, parties, graduations, and end of year celebrations. Summer's starting and you're being pulled in so many different directions. You've got a hundred things on your to do list and somehow you totally forgot about gifts for Father's Day. No, it can't be this weekend. It's next weekend, right?
Well if you happen to be one of those people this year, no worries! Amazon prime can get you a unique Father's Day gift for your husband, Dad, and Father-in-Law. Don't have time to head to the store now that the kids are home or don't feel like arguing with them that they are there to buy a gift for their Dad, not themselves? Then Amazon Prime can get you what you need, and fast .You know that I am a Prime lover (you've heard me tell the joke before that my husband should have the shirt that says, "If my wife was a transformer, her name would be Amazon Prime." If you haven't tried Prime out yet, it's time you do. You'll soon learn to love it, too. Try Amazon Prime 30-Day Free Trial. Try it out now and order by Thursday to guarantee you get your gifts in time.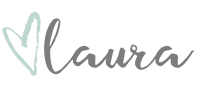 25 Last Minute Father's Day Gifts
Is your man a griller? Then step up their grilling game with this smoking kit. It has everything they need to become Chef Bobby Flay.
Want something a little less expensive but still sure to make any grill master happy? Check out these grilling planks.
Have a Dad or husband that's into tech gear and adventure? Then check out the latest GoPro.
If the GoPro isn't their thing, then maybe a new Chromebook will make your tech-savvy husband or Dad happy.
Amazon Fire stick is a tremendous gift for TV loving Dads or Grandpas. It's super easy to install and use.
Kindles are perfect for book-loving guys that are also into technology. This version is the paper white. If you get a kindle, this is a great add-on.
Who knew you'd be be able to get your guy virtual reality at home. This is one of the most wished for tech gifts this year.
This compact and wireless bluetooth speaker is great for music-lovers. You can even change the song if your phone or device is in another room. If you'd like to add on something special with this speaker, try Amazon Music unlimited.
Electric razors are a pretty standard gifts for Dad's. If your guy is looking for an upgrade, this one may fit the bill.
Beard oils are increasingly popular. This kit will make any bearded guy happy (and will keep their beard in tip-top shape).
Have a star-gazing man or Dad? Check out this awesome telescope.
This is a sweet gift to give a Grandpa or a Grandpa-to-be.
Star Wars loving men will love to take this R2D2 thermos to work with them.
Have a "nerdy" man in your life? This is a hilarious mug will definitely put a smile on their face. (probably best give from older children due to the language).
This is another gift for the geek-at-heart Dads. It has so many fun projects Dad can do with the kids.
This mug would be funny for anyone with a sense of humor and definitely for a Michael Scott fan.
Mario was one of my favorite video games growing up. Is your children's father into Mario/Super Mario? Then this checkers and tic-tac-toe would make them nostalgic.
Game of Thrones lovers will be delighted with this themed Monopoly set.
Any fun guy will be elated to get such a "punny" shirt.
Want a sentimental gift for Dad? Then definitely order this book. It's a simple and easy way to give your Dad something memorable.
This mug would be an adorable pregnancy announcement to give your Dad on Father's Day.
Music lovers will be ecstatic to get a record player that can actually play records as well as devices using bluetooth.
Not sure what to get for your Dad or significant other? Don't worry, you can get an Amazon gift card delivered in time so they can pick out their own gift.
Looking for some more Father's Day ideas? Check out these.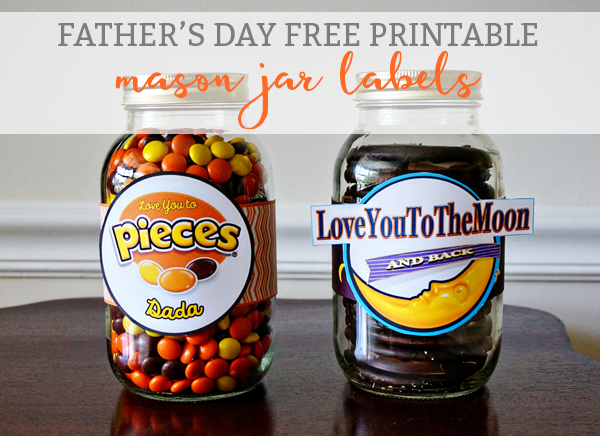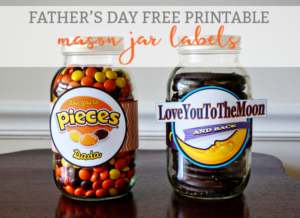 Want to save this for later? Pin me.