Are you in desperate need of a last minute father's day gift idea?
It happens to the best of us. It's the end of the school year, life has been completely chaotic, and you've totally forgotten that Father's Day is coming up quick.
No, it can't be this weekend. It's next weekend, right? I seem to always remember last-minute.
Summer's starting and you're being pulled in so many different directions. You've got a hundred things on your to-do list and somehow you still have to find a way to get a present for your Dad, husband, etc (getting presents is a little harder than it used to be).
Shipping everywhere is taking longer than expected but you've got your one faithful option that is bound to get your presents here in time.
Amazon Prime can get you a unique Father's Day gift for your husband, Dad, and Father-in-Law.
As an Amazon Associate, I earn from qualifying purchases. I am also an affiliate for the HP ink program, ShareaSale, and CJ Networks. Click here to read more.
I am a Prime lover (my husband should have the shirt that says, "If my wife was a transformer, her name would be Amazon Prime")
If you haven't tried Prime out yet, it's time you do. With everything going on in the world, it has become even more helpful than ever before. You'll soon learn to love it, too. Try Amazon Prime today!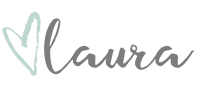 25 Last Minute Father's Day Gifts
Need a last minute Father's Day gift for Dad or Grandpa? Need a Christmas gift idea for the man in your life? Check out this list of gift ideas for him from Amazon.
Looking for some more Father's Day ideas? Check out these.