One of my favorite things to track in my planner is books. Now, in the last year, I have not been the best at finding time to read. If I find some quiet time, I am generally reading about blogging rather than for pleasure. But, when life quiets down a bit, I love the chance to read books from my book bucket list.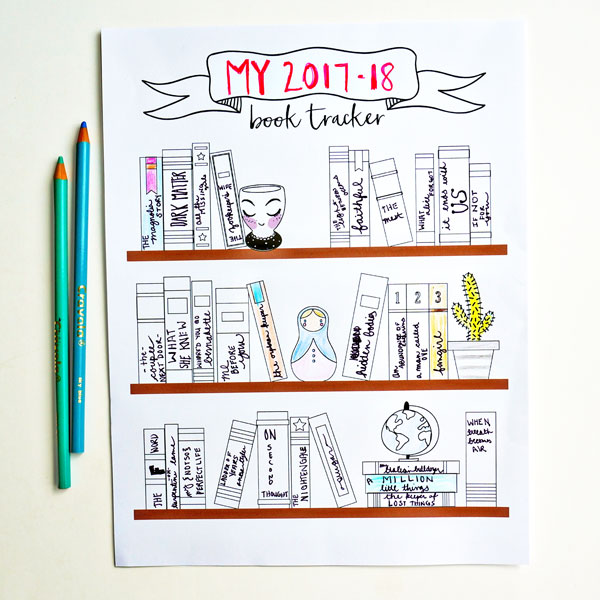 This free bullet journal style book tracker is designed as a coloring page. You can fill in your own books and color each book as it's read. If you're more of a minimalist or artist who would rather draw your own details, there is also a plain version of the bookshelf without the knickknacks.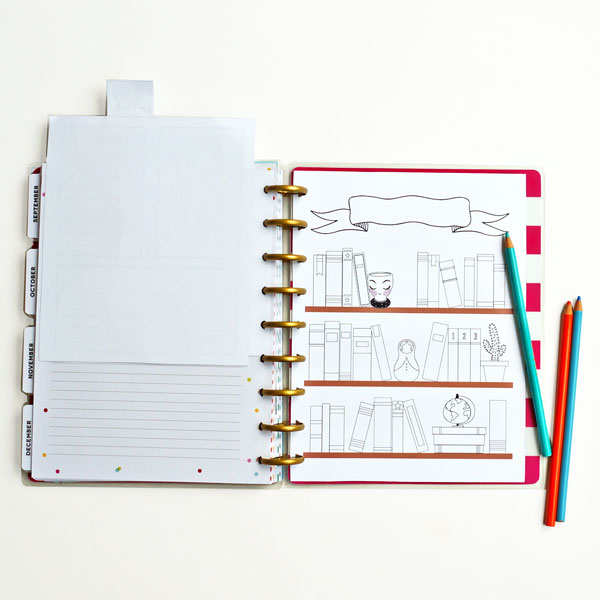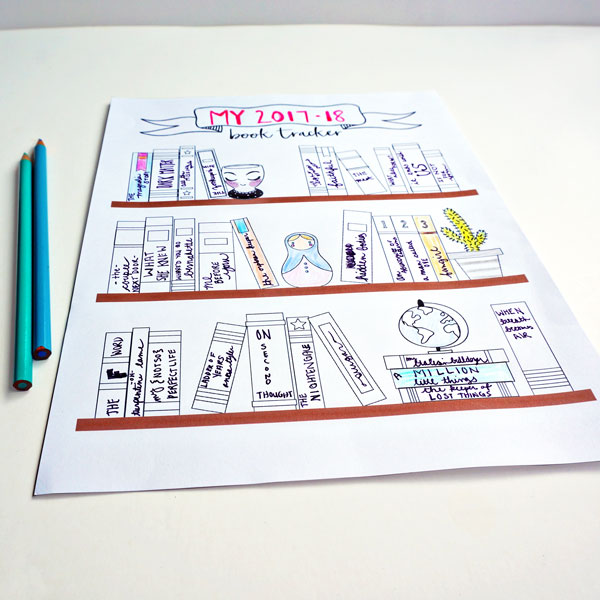 Free Book Tracker Planner Printable for Kids
Now that my oldest son is becoming more selective in the books that he reads, I have told him that we should start a book bucket list for him. There are so many books from my childhood I can't wait to read with my son (especially books like The Secret of Nimh and Where the Red Fern Grows).
So in addition to the adult book trackers, there is also one for kids! I love to find ways to get my boys more interested in reading. One of the ways we've been able to do this is with the Bookroo subscription box.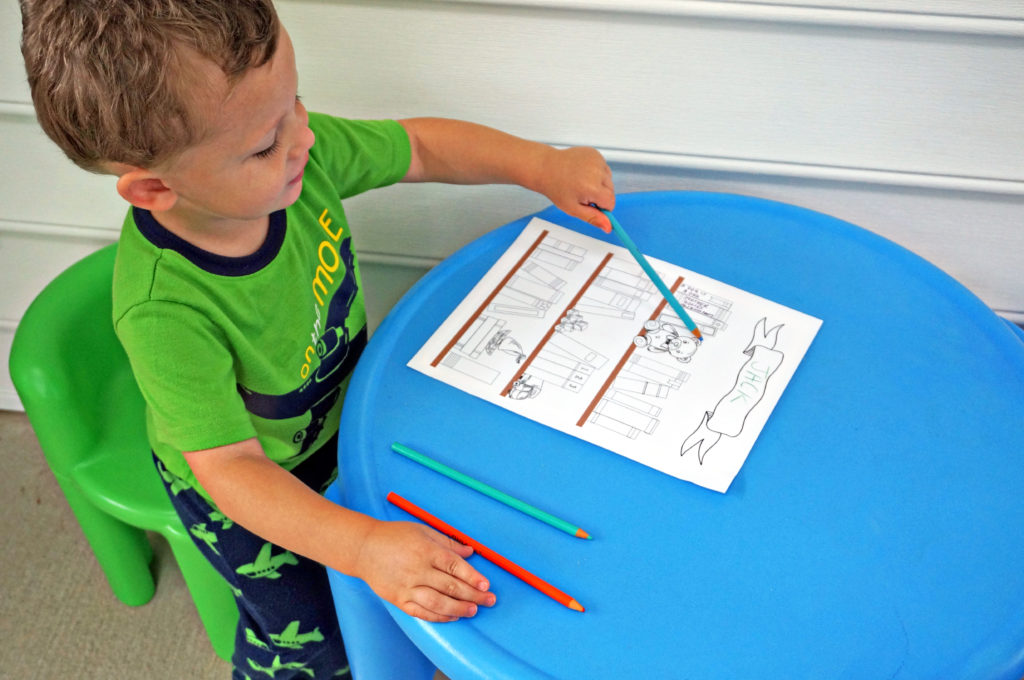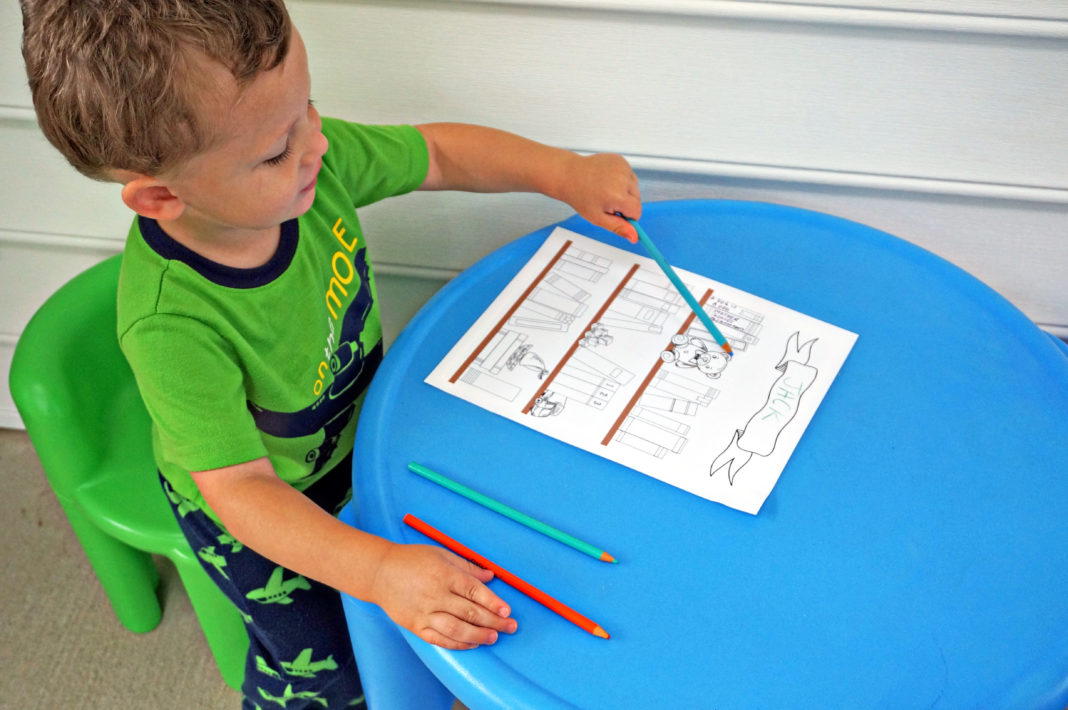 As an Amazon Associate, I earn from qualifying purchases. I am also an affiliate for the HP ink program, CJ Network, and ShareASale. Click here to read more.
The Importance of Fostering a Love of Reading in Children
We were so excited to review our new subscription box from Bookroo this week. While I love subscription boxes, sometimes the ones for kids are filled with toys which we certainly have our fair share of already. Bookroo is different in that it provides your child(ren) with two or three new books each month. If your child is age birth-two, they suggest the three-pack of board books. If your child is age 2-6, they suggest the two-pack picture book option.
How many of you are frustrated with the number of gifts your child receives for their birthday or holidays? Our playroom looks like a toy store.
We are so blessed to have such wonderful family and friends that love to spoil our boys. But sometimes, the toys become a little too much. Bookroo is the perfect gift solution for Grandparents, Aunts/Uncles, and friends. Instead of giving a toy, gift-givers can provide a subscription box to your child.
They can choose to provide a one month, 3 months, 6 months, or 12 months plan. By choosing one of the multi-month plans, gift-givers will be granting a gift that keeps on giving.
There are so many reasons to incorporate reading to your children every day. One reason is that reading before bed and nap can be a valuable part of your routine.
It can calm your child down after a busy day of moving and playing. In addition, it provides you with some genuine, device-free time with your child(ren). Lastly, reading is good for your child's brain development and education. Here are some facts from the NEA website (shared from the National Center for Education Statistics).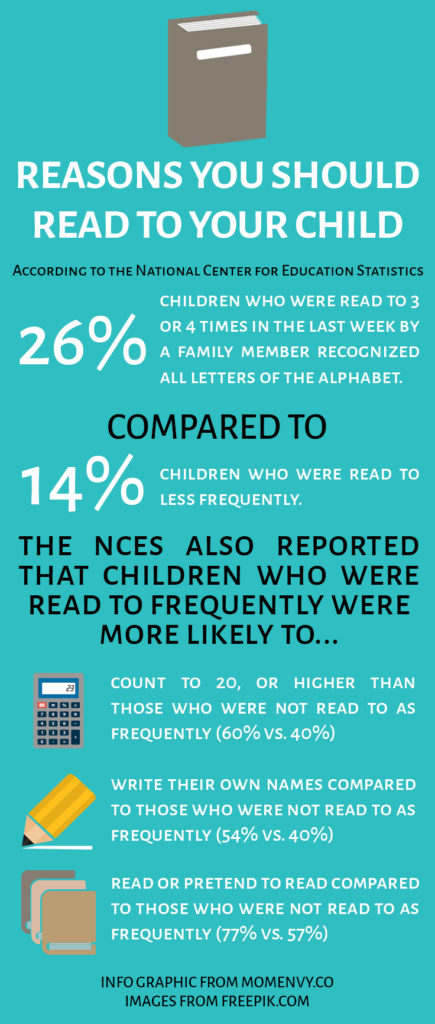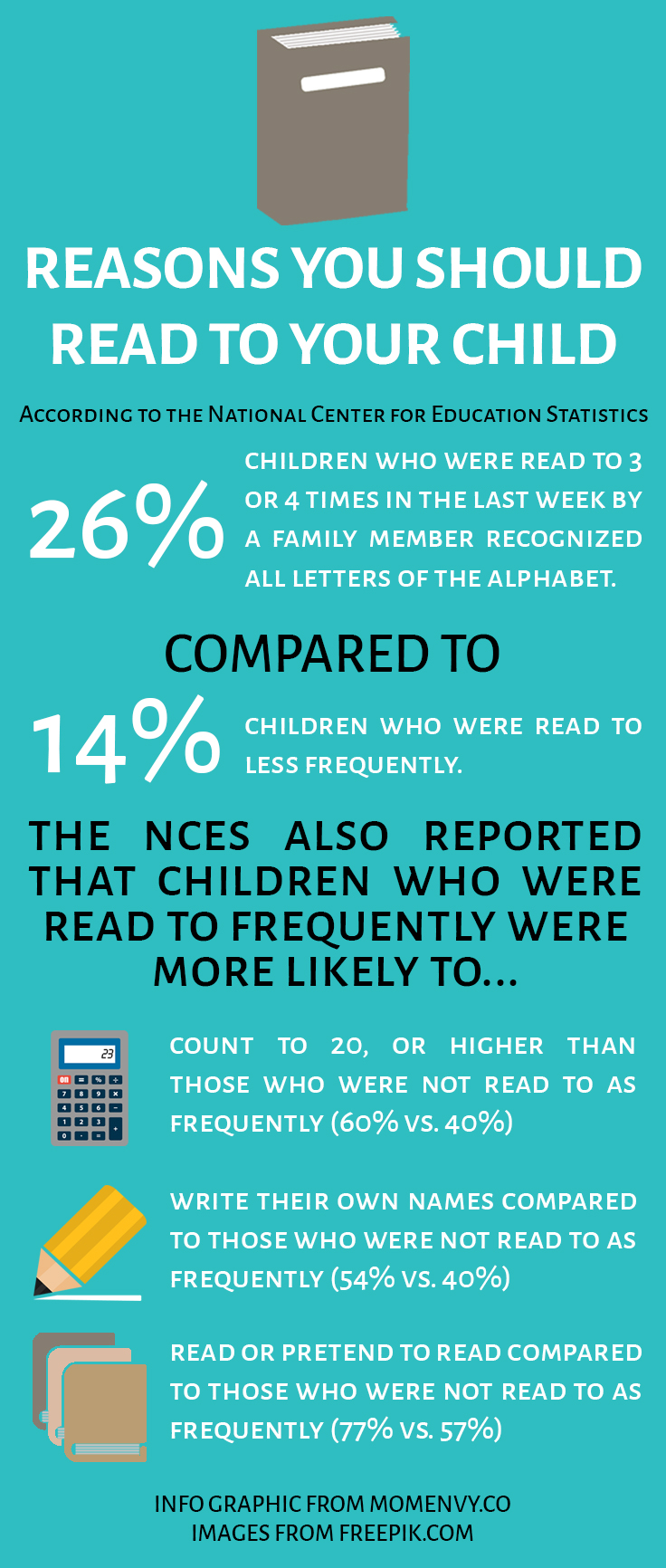 Bookroo Review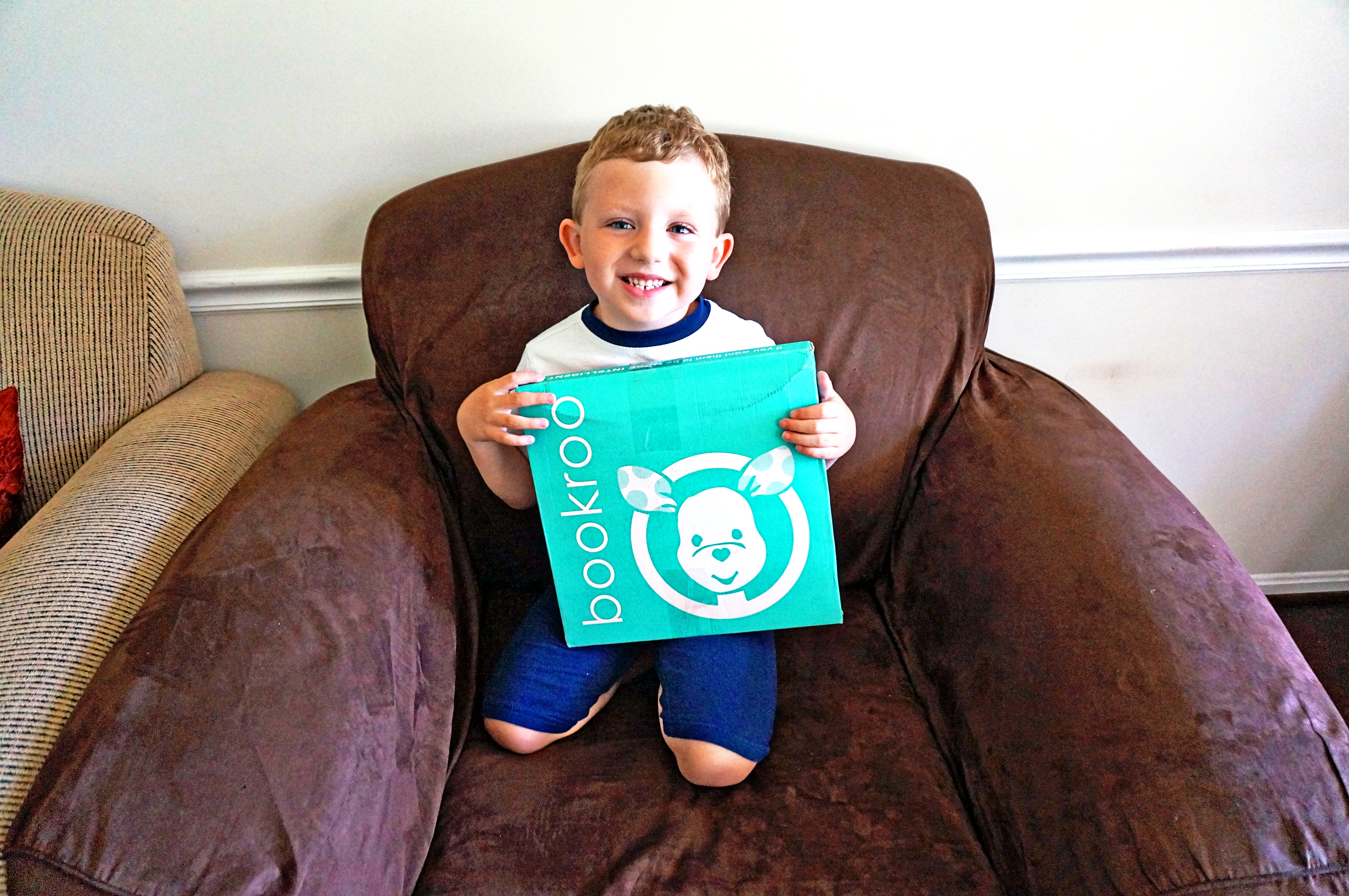 When our Bookroo box arrived, my children were instantly excited. My oldest wanted to know what was in the Kangaroo box. The aqua box is eye-catching and the addition of the adorable kangaroo as part of the logo made my son instantly excited.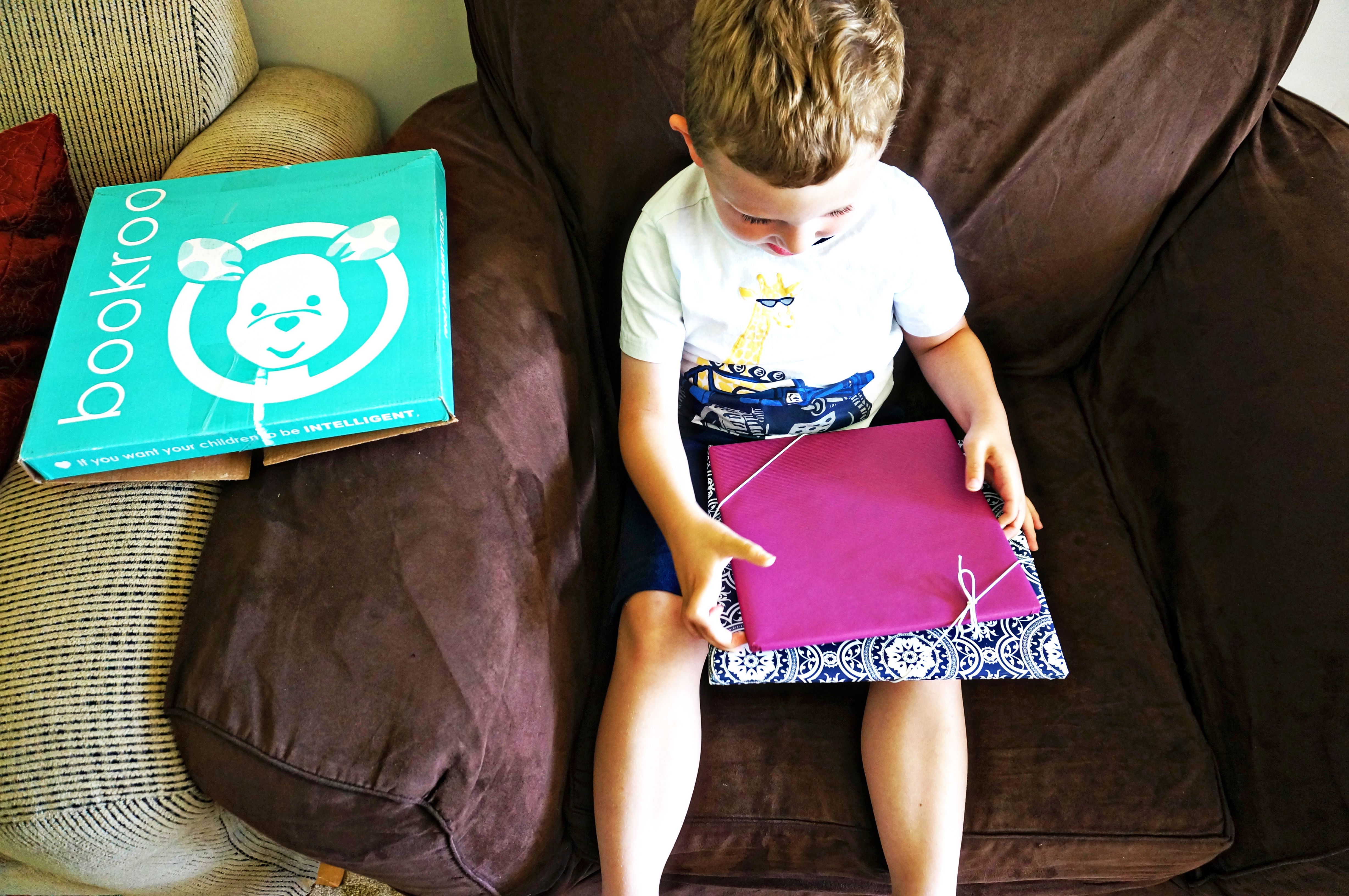 When we opened our box, we were happily surprised to find that the books were individually wrapped. Unwrapping presents is a favorite around here. The gift wrap was a wonderful touch that added to the experience
Since my boys are two and four, we selected the picture book option. This means that each boy had their own book to open up (we plan to share the books, but not having to fight over who got to open the books was a huge plus).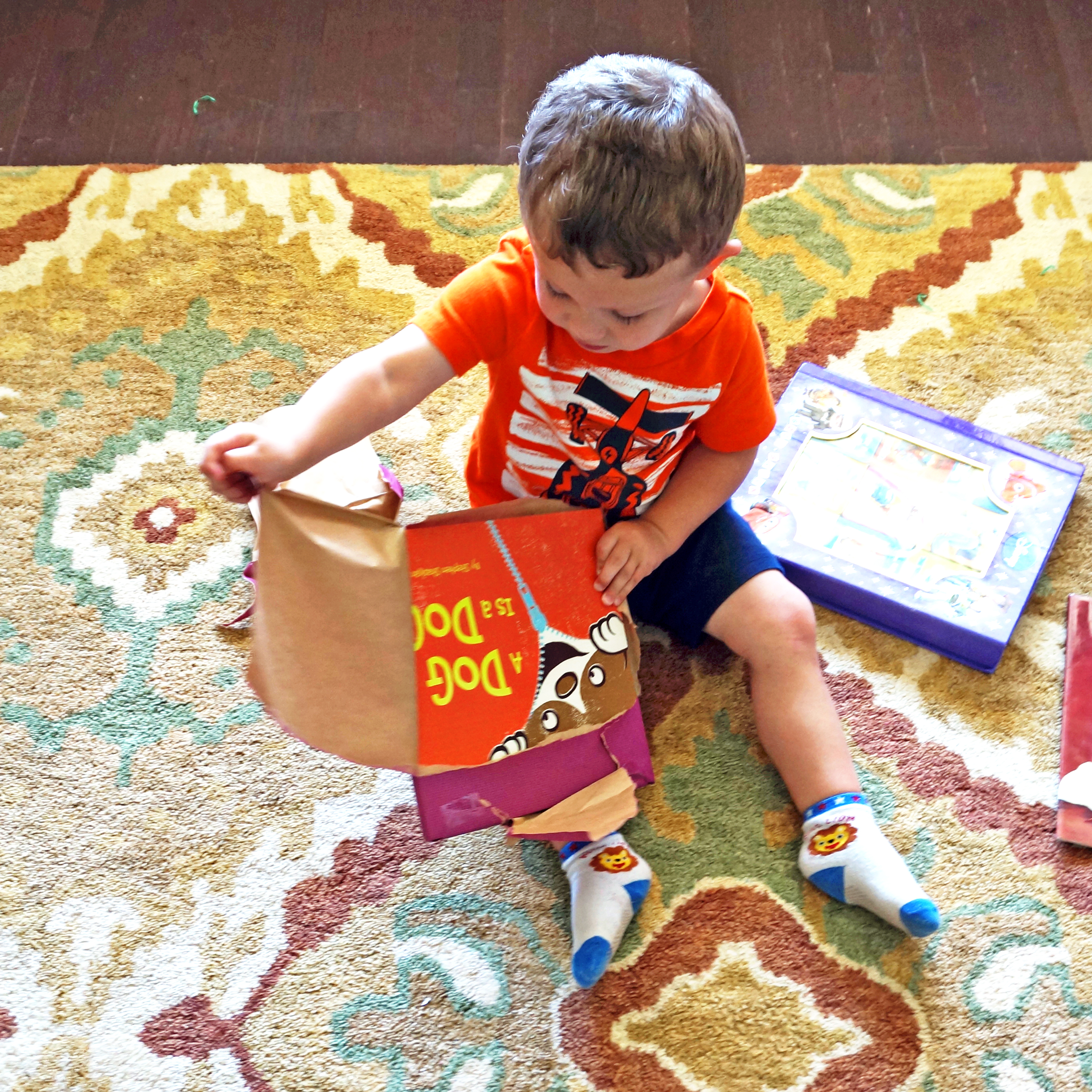 As a former teacher, my house is filled with children's books. Books have been an important part of my children's lives from day one. I read to them while they were in my belly and we started reading to them as soon as they were born.
Carl was an instant reader, he will happily waste away a day sitting in my lap reading books. Jack took a little more convincing to sit still once he became active. But we found if we gave him a book to hold, he was much more eager to sit and listen. Now they both love books and it makes this teacher Mama super happy.
We received Mother Goose's Pajama Party by Danna Smith and A Dog is a Dog by Stephen Shaskan. As far as value goes, the total of the two books and shipping were less than that of a popular online retailer. If you get more than a one-month subscription, the value becomes even larger (as the cost per month goes down).
Both books were new to me. I love to discover wonderful new children's books and authors. It's much better than receiving the classics in a subscription box because most likely you've already received those at your baby shower or as a gift. And no fear, these are not low quality or boring books. Both books are written well, engaging, and colorful.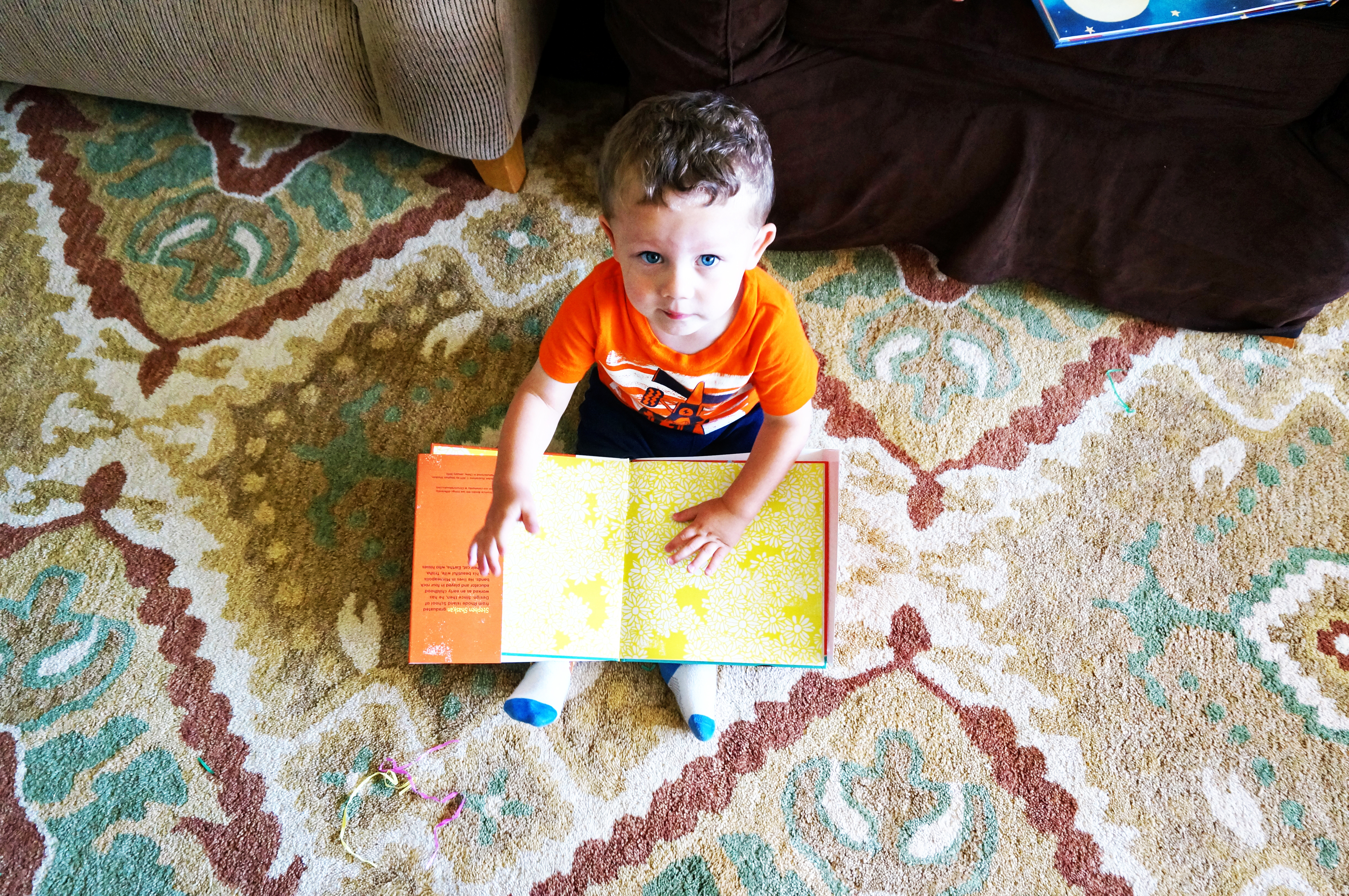 My oldest was so excited to see the dog on the outside of A Dog is a Dog. He waited no time in showing the book to our dog, Little B. He took a picture walk and explained to her what he was seeing in the pictures.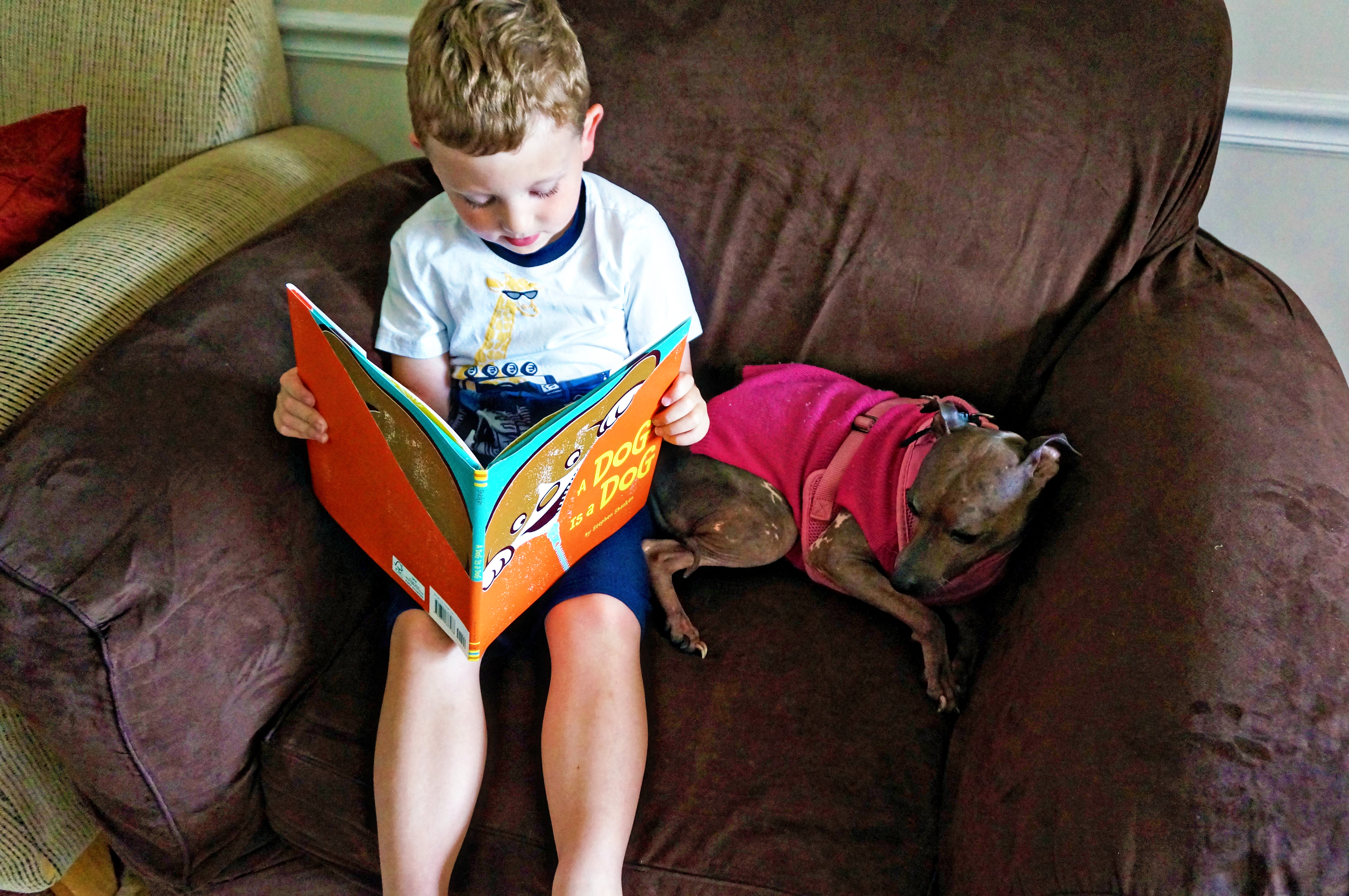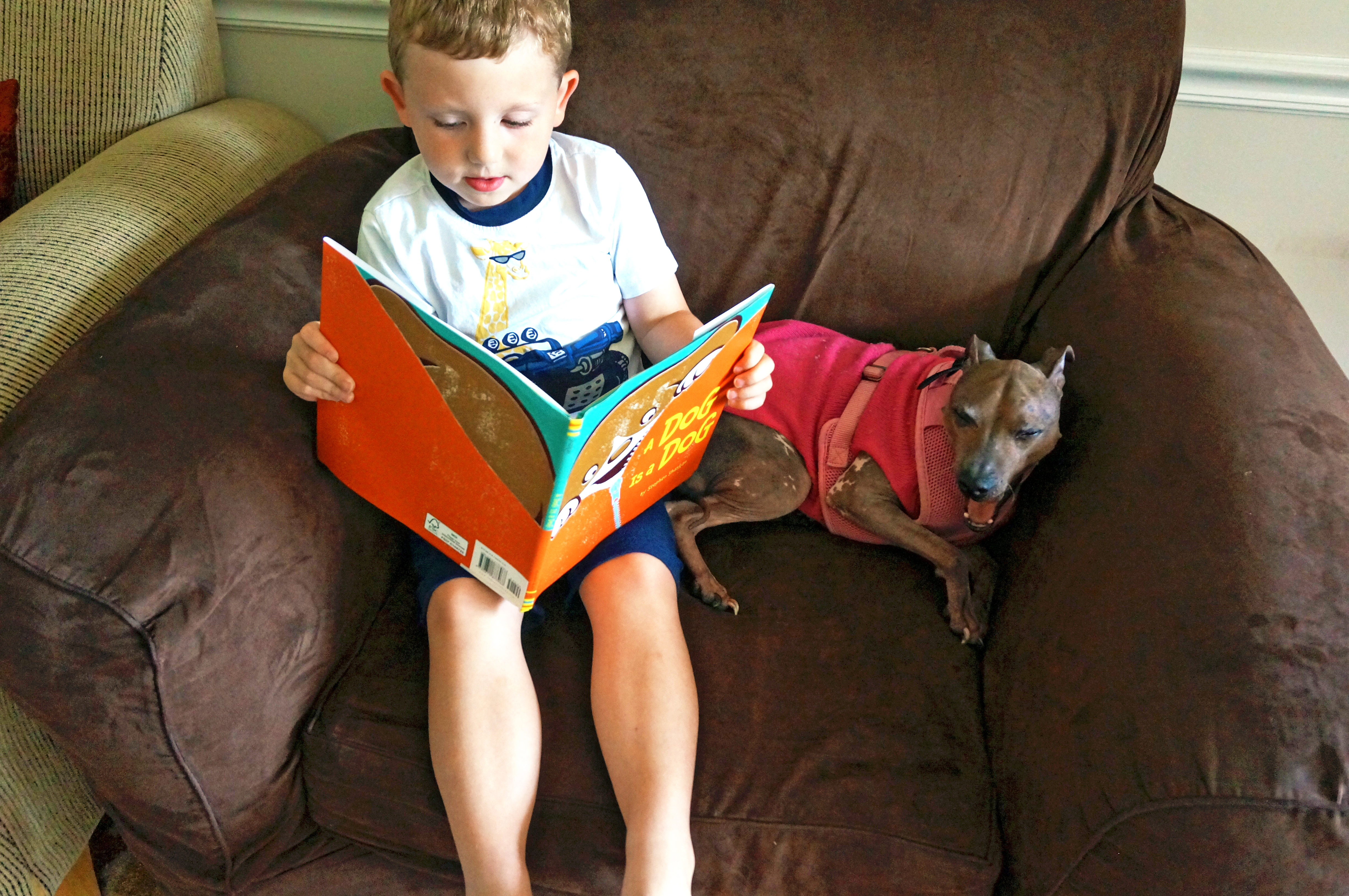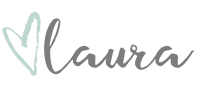 Download the Free Book Tracker Planner Printables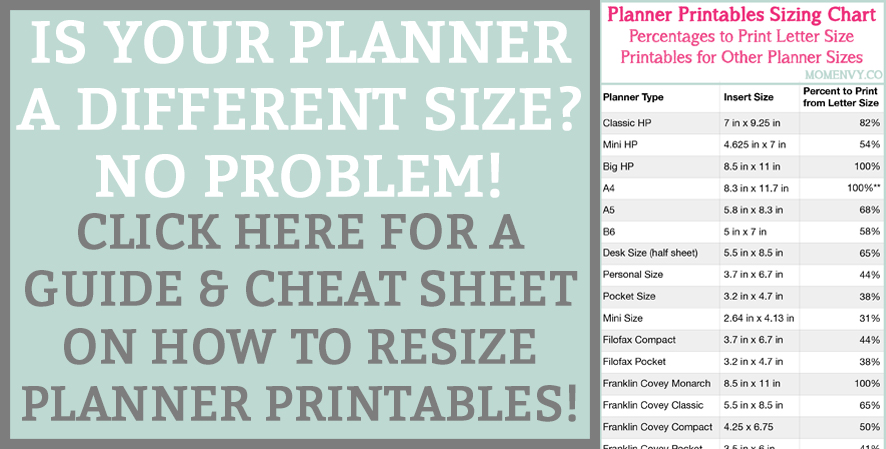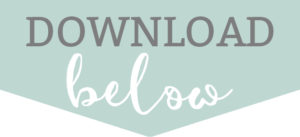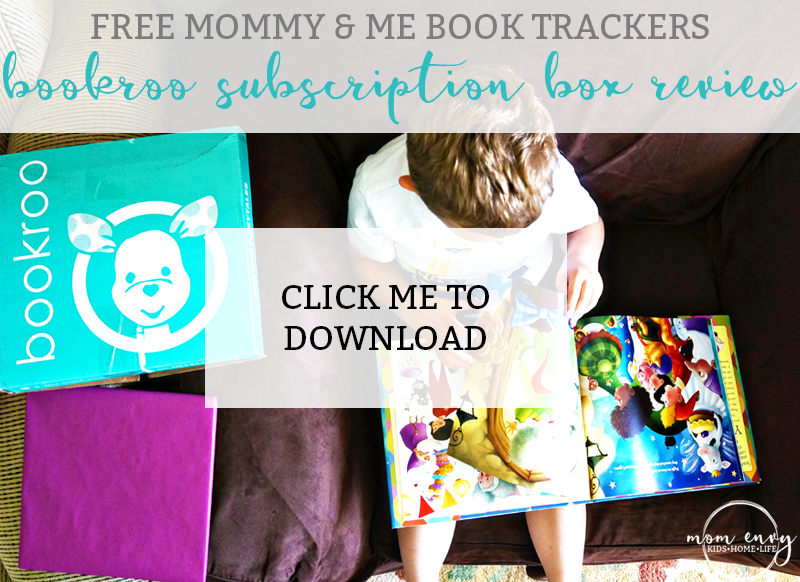 Copyright MOM ENVY 2017. Files may be used for personal use only. No commercial use of the file is available. Files may not be directly shared within Facebook groups, on websites, traced in Silhouette or Cricut program, or in any other way. A link to the web page to download the files may be shared as well as one photo. The file may not be printed and/or created using vinyl and then sold (including local yard sale sites and groups or at local craft fairs). The images may not be used in any way other than to share with a link to the original web page.