Slime, slime, slime – for kids it's all about making slime right now (and who has the best slime recipe). Slime is one of those trends in the past couple of years that I can totally get on board with. Plus, it keeps kids from saying, "I'm Bored."
I love getting my boys to be creative with me (which can be really hard at times). But what kid would turn down a chance to make slime? We had to delay making slime in our house because, to be honest, my youngest would have eaten it.
Since Jack is a little more trust-worthy these days, we decided it was finally time to get slimed. I went to Pinterest to find the best recipes. Thankfully I found some toddler-safe edible slime is safe for when my child inevitably decides to taste it.
Since we've started making slime, we have found that Amazon has some great options for slime ingredients. I am surprised at how hard it can be to find the ingredients at times!
Here are our favorite Slime Ingredients from Amazon.
(You don't need all of these. It just depends on the recipe from below that you select.). As an Amazon Associate, I earn from qualifying purchases.
Elmer's Glue (this is such a great deal on glue!)
Baby Oil (purchase from a local store, Amazon's costs are currently higher than stores)
Are you in the market for a new slime recipe? Beat boredom with a new slime recipe. Check out these 30 must-try slime recipes. You won't be disappointed.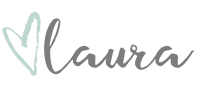 Looking for some more slime recipes? I have 30 MORE amazingly easy slime recipes your kids will love!

30 Slime Recipes Your Kids Will Love
Fluffy Slime from Momdot (she has some amazing slime recipes)
This fluffy slime has such a different texture than the traditional slime recipes. You'll notice Momdot's name a lot in this post because she's a master slime maker.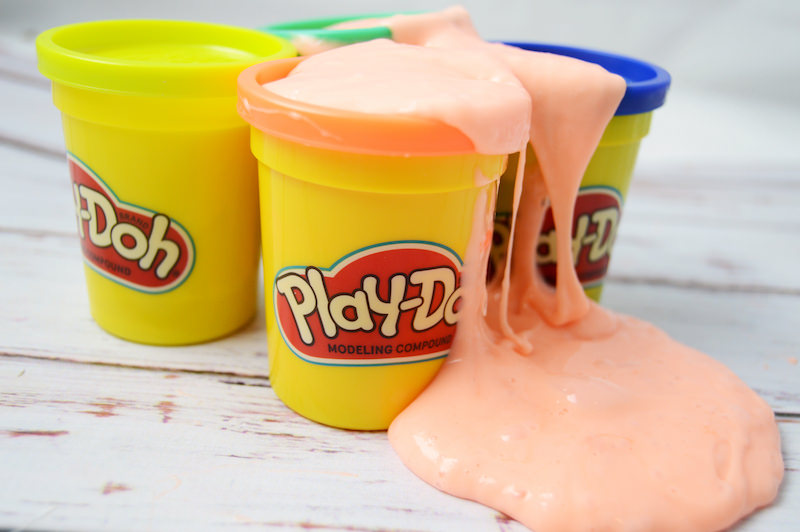 DIY Candy's Play-Doh Slime
Play-Doh is already such a kid-friendly fun material. DIY Candy uses it to create an extra special slime.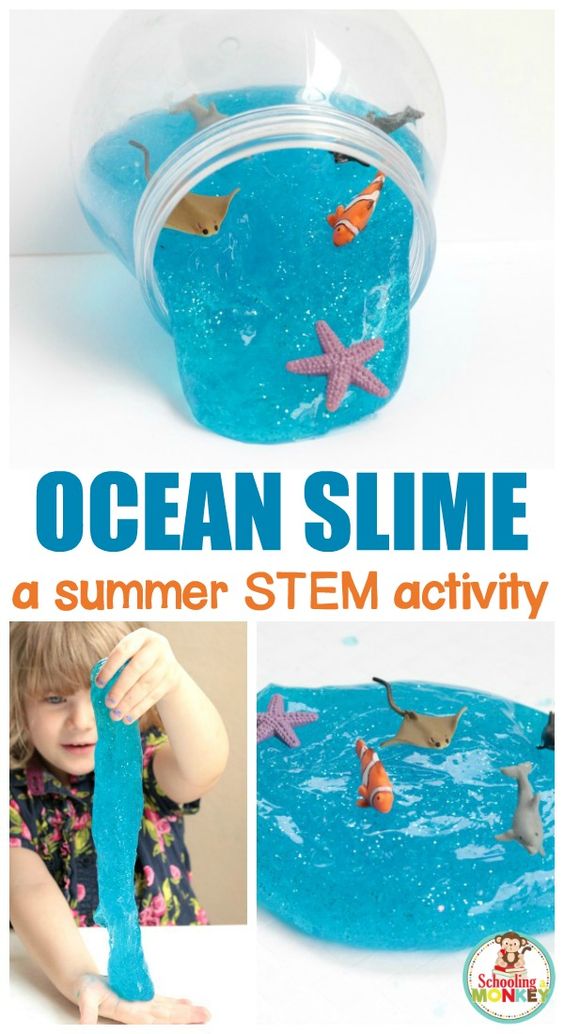 Ocean Slime from Schooling a Monkey
This slime is so much fun. My boys would love to put their sea creatures in this slime to play.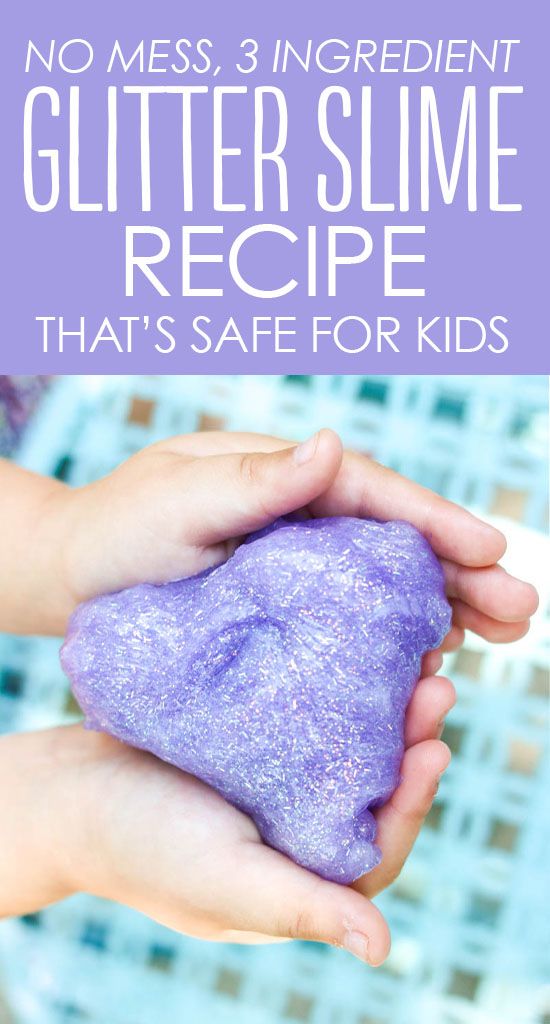 Kindercraze's Mess Free Glitter Slime (that's safe for kids)
Finding a kid-safe slime is so important. Unlike some of the other recipes, this one is free of borax. It actually uses a surprise secret ingredient that eye would have never guessed (and yes, I said eye instead of I for a reason…)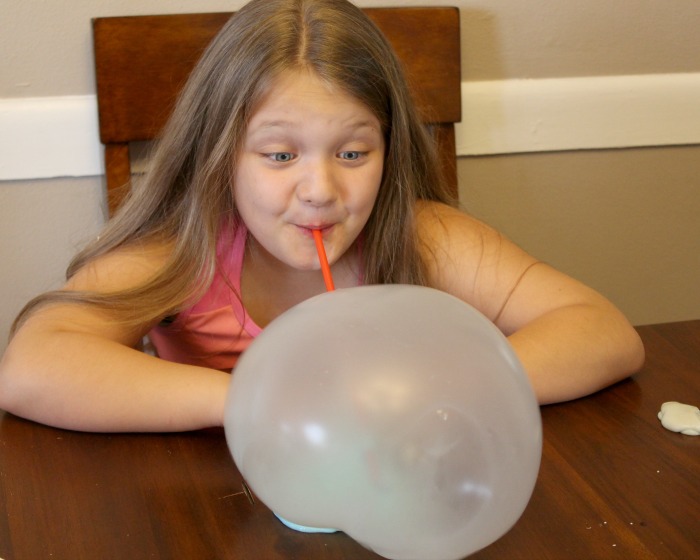 Bubble Slime from Mom Luck
Who knew?? You can make a slime that kids can blow bubbles into. I bet these would be a lot of fun to pop.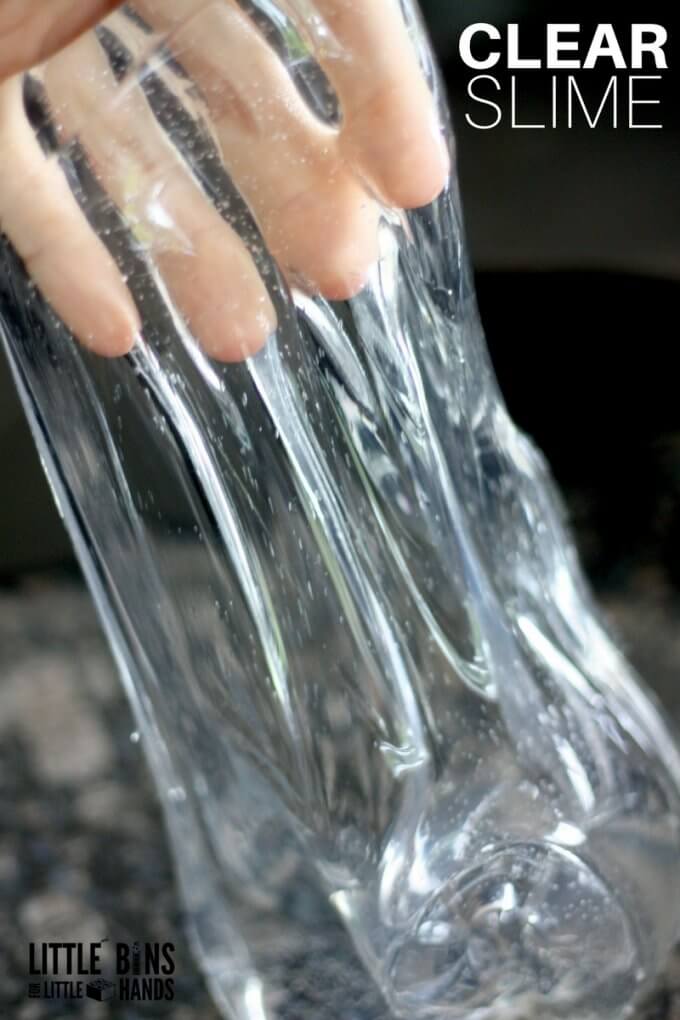 Clear Slime from Little Bins for Little Hands
This is one of those slimes that would be fun to add a bunch of little things into because would really be able to see any additives.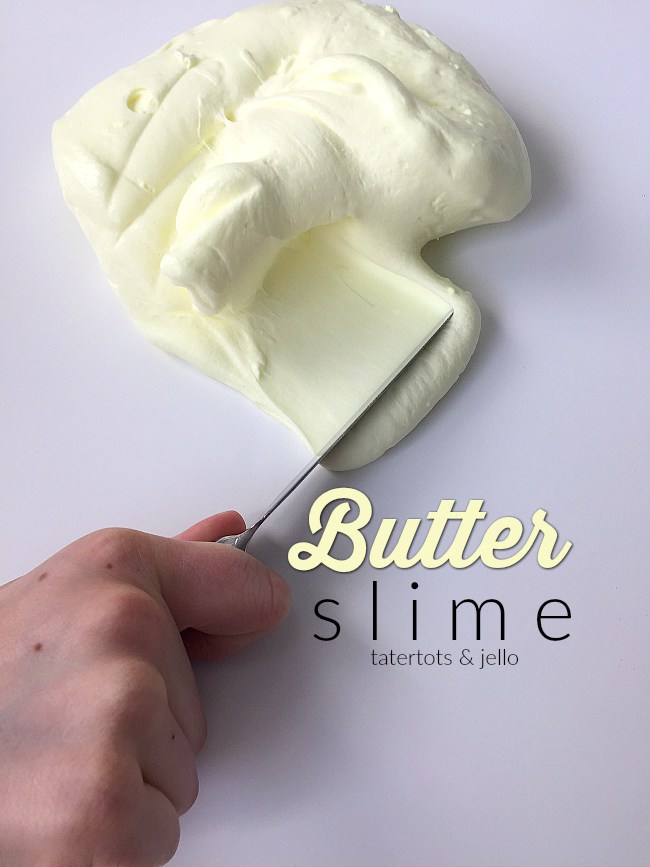 Butter Slime from Tater Tots & Jello
I know, it sounds crazy right? But this slime really is made with butter.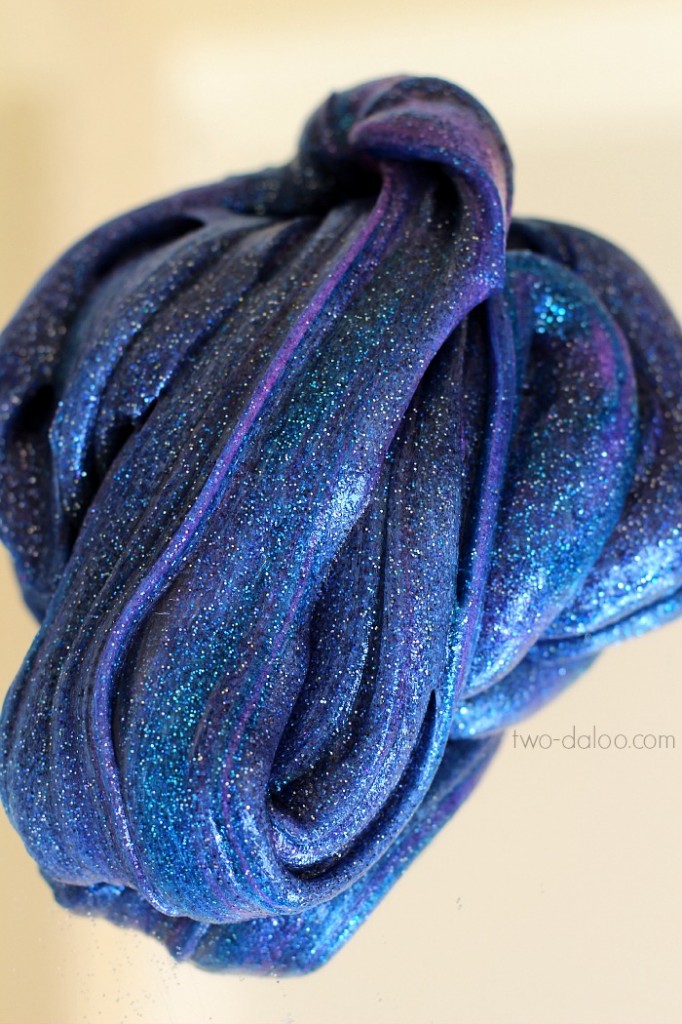 Galaxy Slime from Two-Daloo
This is one of the prettiest slimes I have seen. I love how the shades of blue mix together.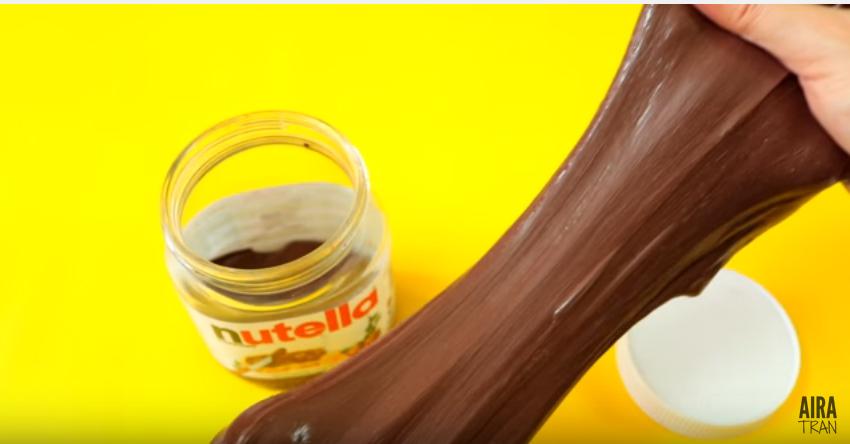 Nutella Slime from Aira Tran
I know a lot of people that would love to make nutella slime. It's amazing how nutella can be the base of a slime recipe.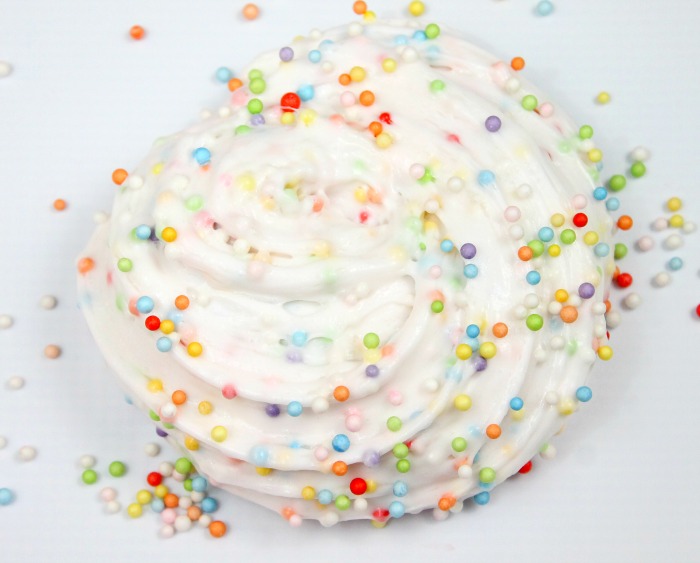 Birthday Cake Slime from Mom Luck
This slime would make the most perfect party favor for a child's birthday. You could even use it as an activity at the party.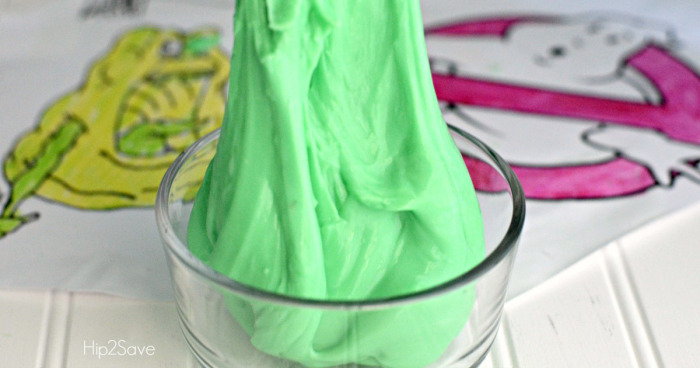 Homemade Slime (Just Two Ingredients) from Hip2Save
Hip2Save definitely got the color of Slimmer correct. This is such an easy and quick re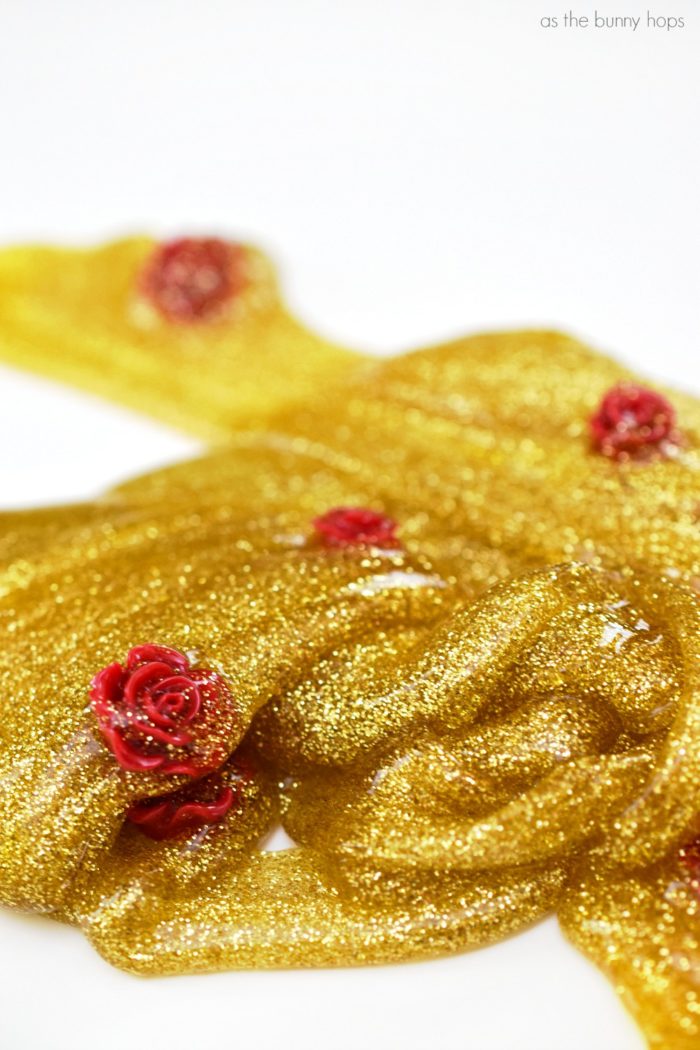 As the Bunny Hops Beauty and the Beast Slime
What Beauty and the Beast loving child wouldn't like this slime? When I saw this slime, I immediately thought of Belle.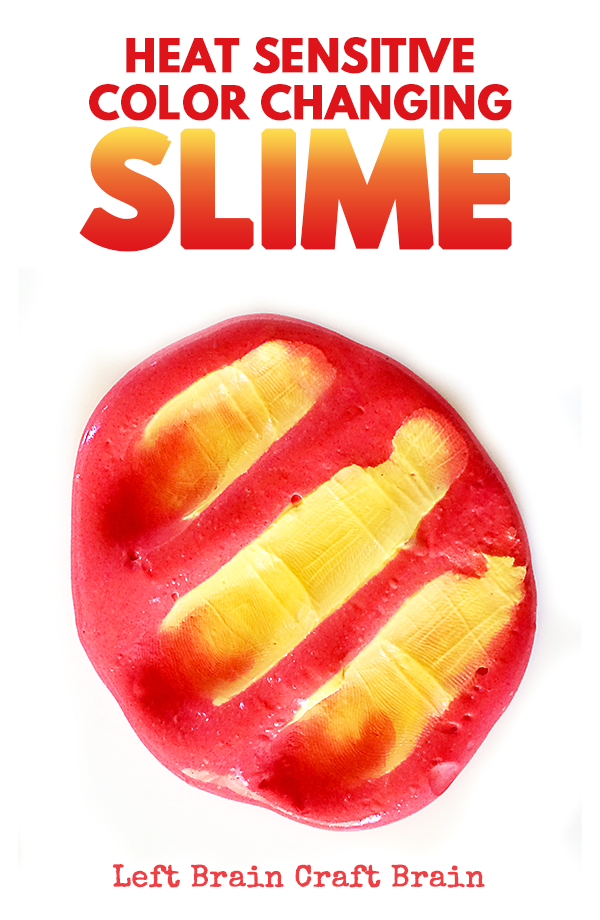 Left Brain Craft Brain's Heat Sensitive Color Changing Slime
How this slime works is a little above my head. I can't imagine the surprised looks my boys would have on their faces when they see the slime change colors in their hands.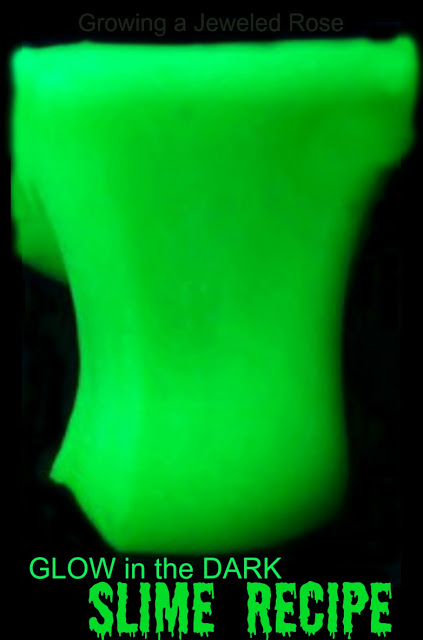 Glow in the Dark Slime from Growing a Jeweled Rose
Of all of the slimes, I think this one would my boys' favorite. They love things that glow in the dark. They could really get creative playing with this slime.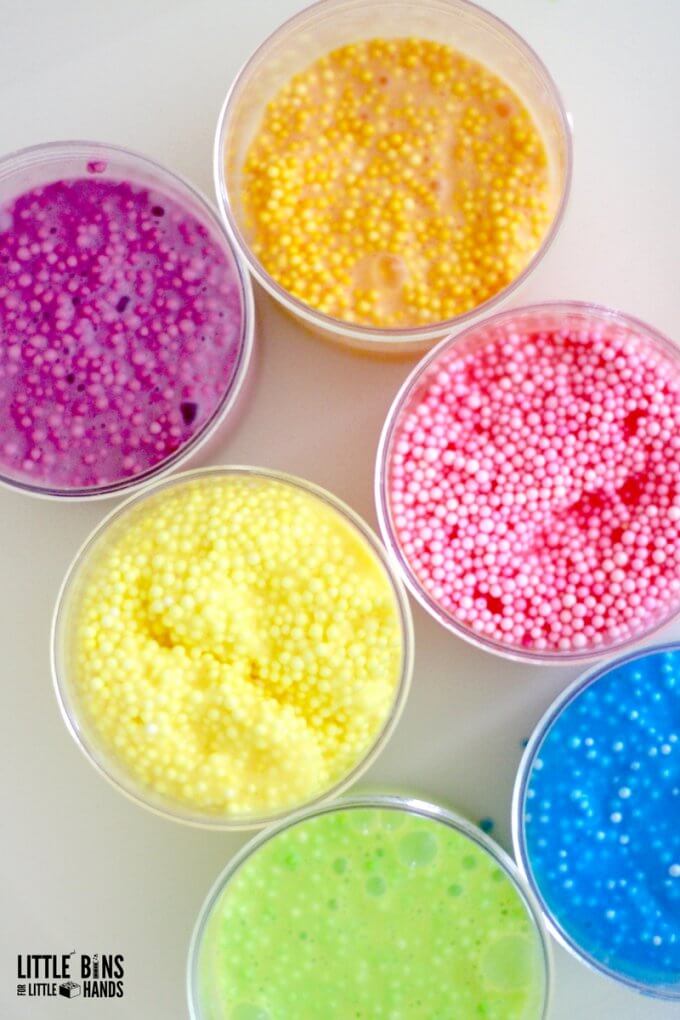 Little Bins for Little Hand's Floam Slime
Do you remember when floam came out when we were younger? I remember how excited I was to purchase some. Now, you can make your own floam.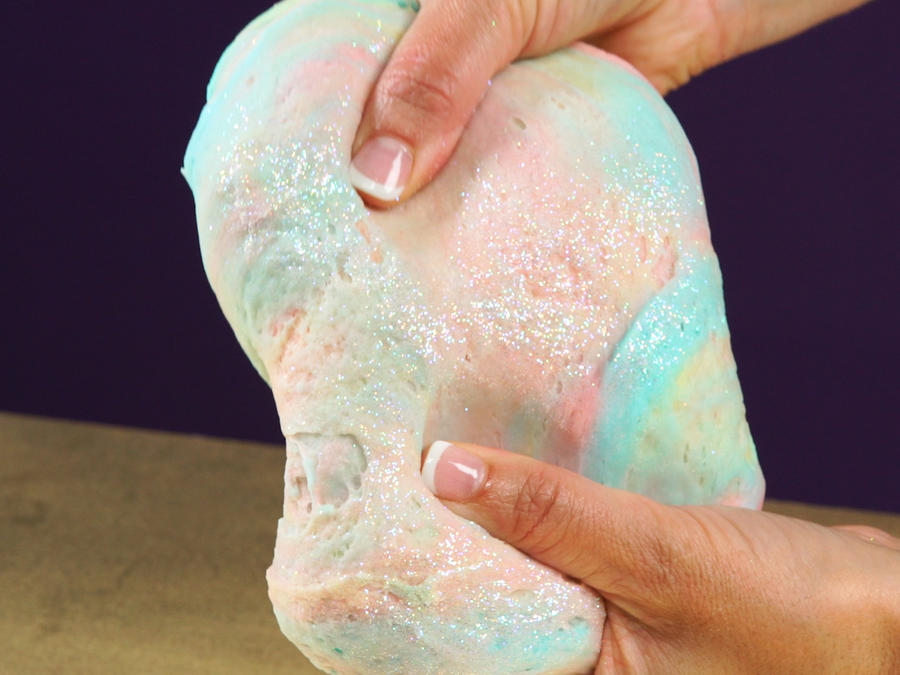 Edible Unicorn Slime by Well Done (via My Recipes)
Edible slime can be so much fun for children. They can play safely with the slime and if they happen to taste a little, they won't get sick. I love the colors of this slime.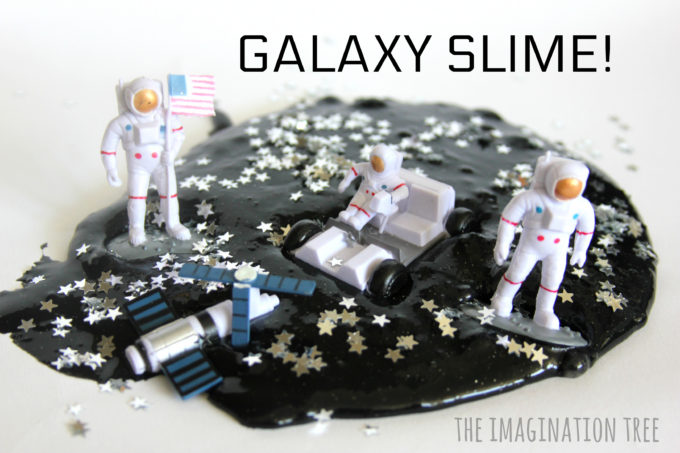 Galaxy Slime from The Imagination Tree
Galaxy Slime is out of this world (see what I did there? Man, I am not funny).

The Farm Girl Gab's Pirate's Booty Slime
This slime is so creative. It would be so much fun to read a pirate themed book and create this slime to go with it as a little reading extension.

Edible Gummy Bear Slime from Kid's in the Kitchen
My boys would love getting to melt gummy bears. I can imagine the giggles now. Edible slime is a great option for little ones.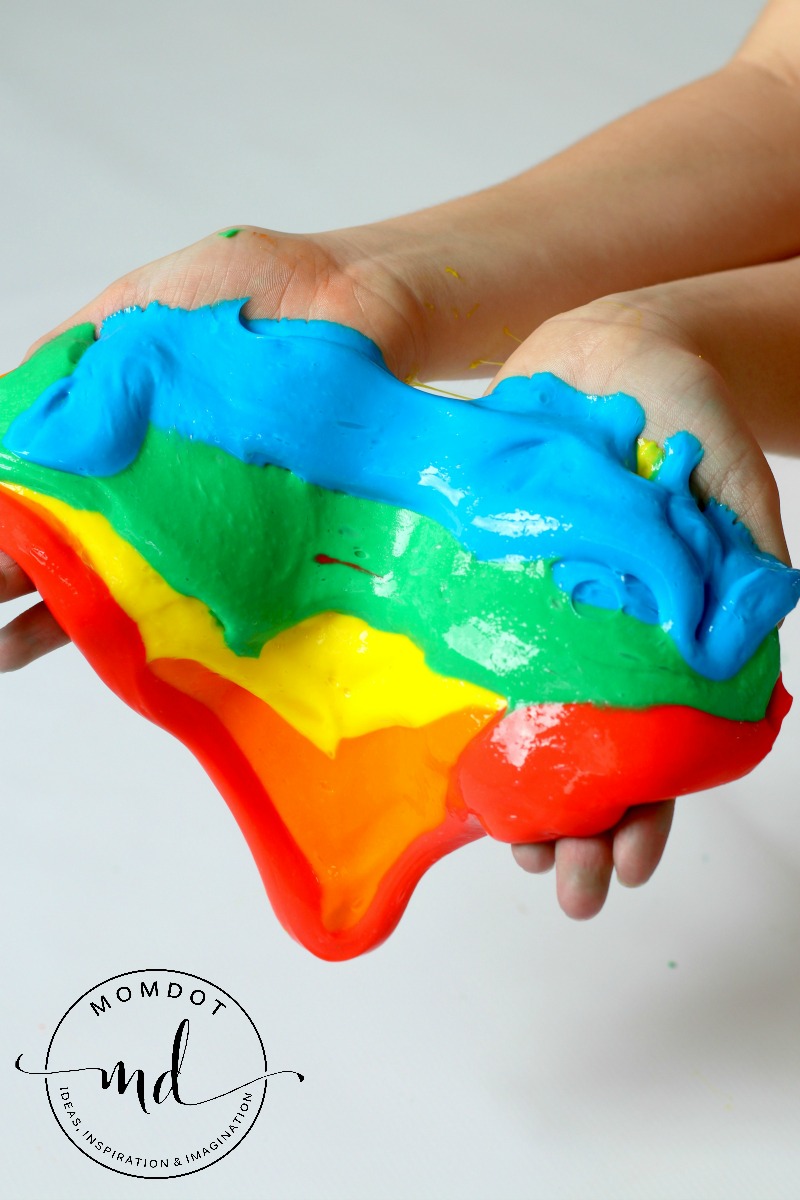 Rainbow Slime from Momdot
Could this slime be any prettier? It's so colorful and fun. If you couldn't tell yet, Momdot is the queen of slime recipes.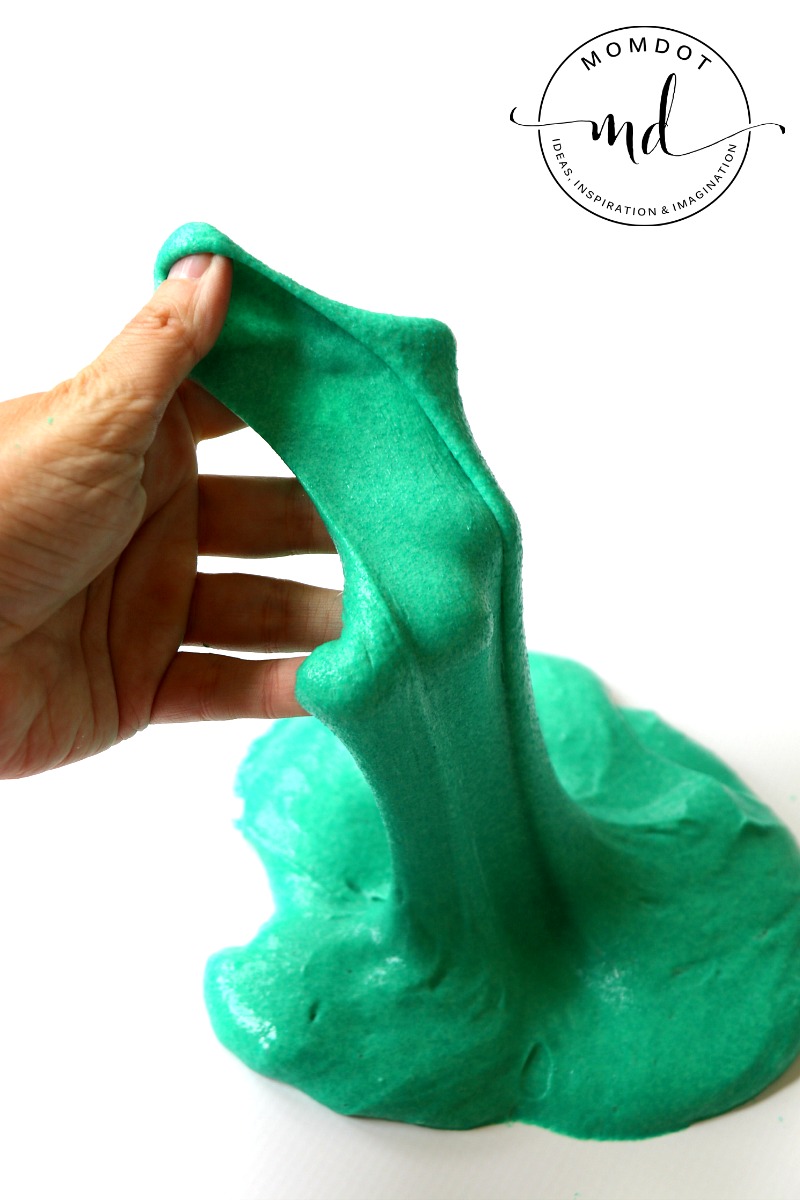 Sensory Slime Sand from Momdot
The added sand changes the sensory experience of this slime (which is a great thing – children need all sorts of sensory inputs).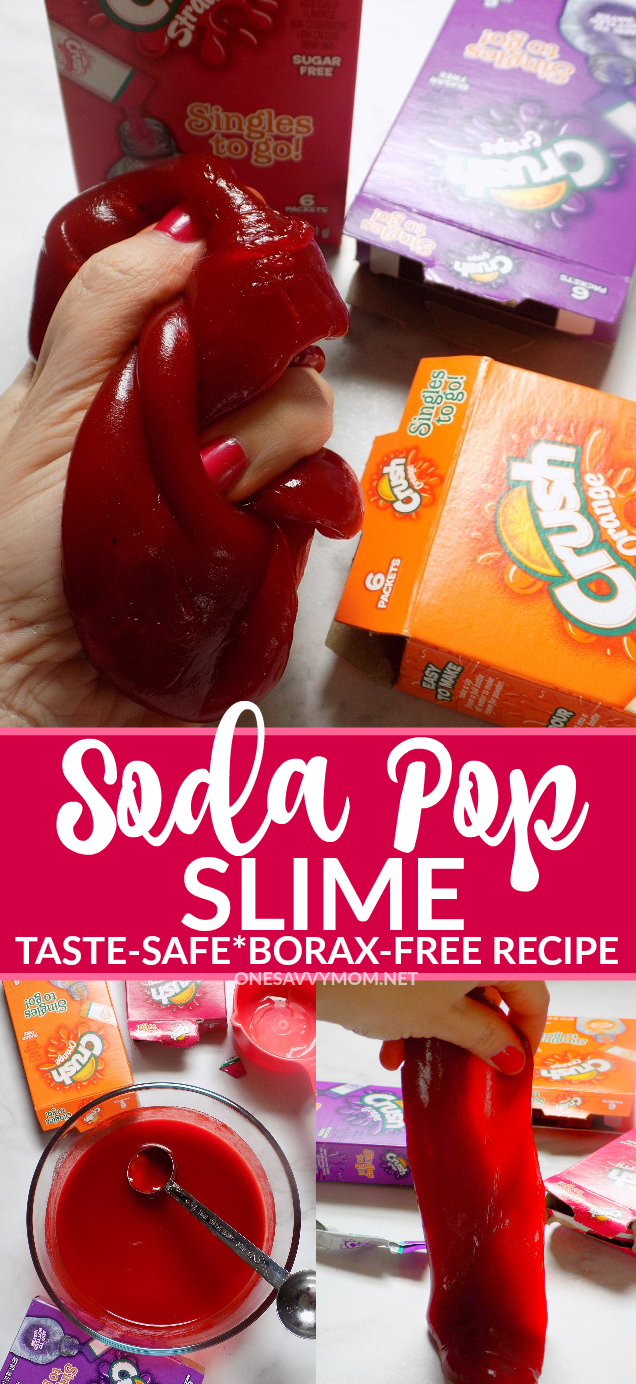 Soda Slime from One Savvy Mom
This slime recipe looks like so much fun. I bet it smells fruity, too. How many of you have cabinet with some left over drink packets? This would be a great way to use them up.

Growing a Jeweled Rose's Snow Slime
I love snow and I love winter. This slime definitely has me missing winter. I also like that it's free of any sort of coloring or dye which means I don't have to worry about staining.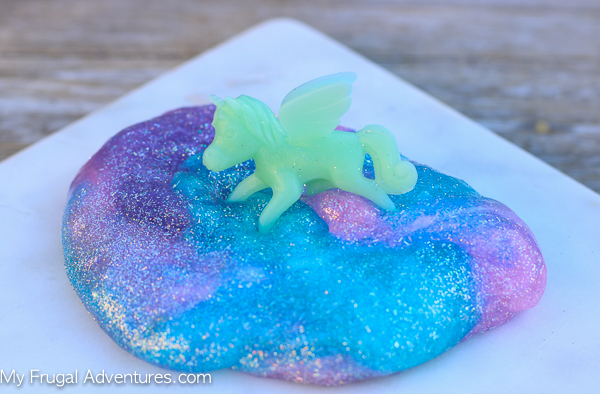 My Frugal Adventures Unicorn Slime
Unicorn slime fits the color of this recipe perfectly. The colors and glitter create a magical slime.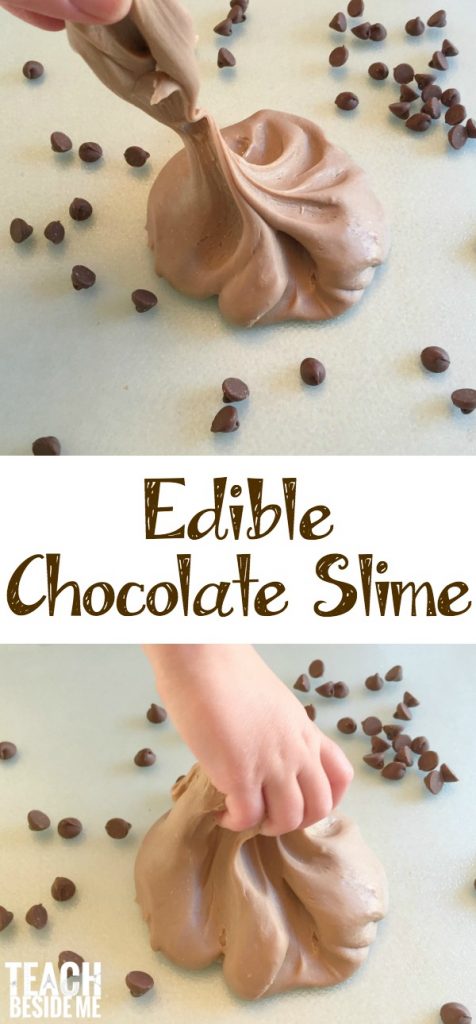 Edible Chocolate Slime from Teach Beside Me
I love how Karyn uses household baking ingredients to make this slime. She's not kidding when she says it's edible. It's made with completely edible ingredients. I imagine it ends up tasting somewhat like a tootsie roll. She does say this one is a little stickier than normal.

Momdot's Kinetic Slime (it holds shape)
This slime is so much fun. You could pull out a bunch of cookie cutters and expand the length of time your kids are entertained. This is the perfect summer activity.

Savvy Naturalista's Cotton Candy Slime
This is such a perfect cotton candy pink. My favorite part about this slime is she adds cotton candy fragrance so the slime actually smells like cotton candy.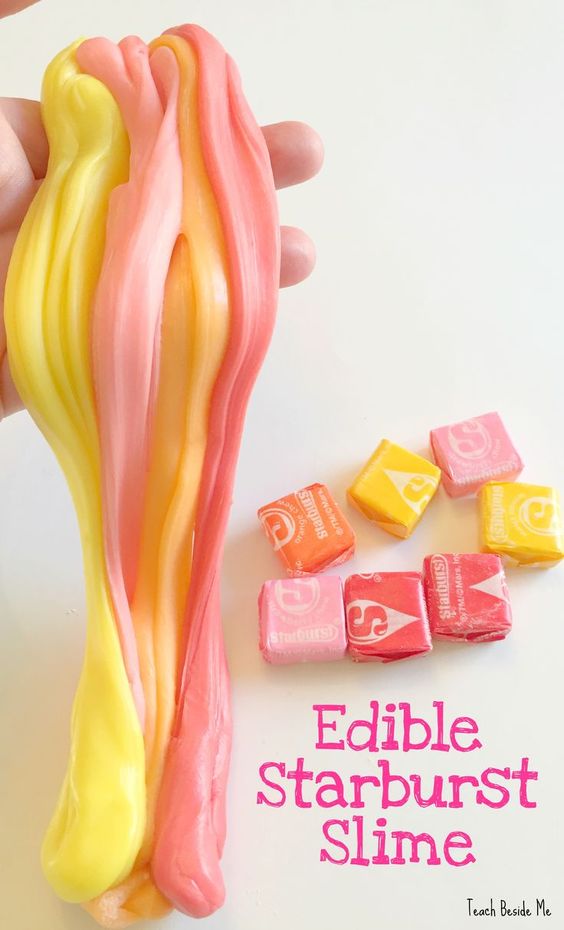 Teach Beside Me's Edible Starburst Slime
What kid wouldn't want to make edible starburst slime? Our only trouble would be that they would probably eat all of the starbursts before we got our slime made. I can just imagine trying to keep Jack from eating it…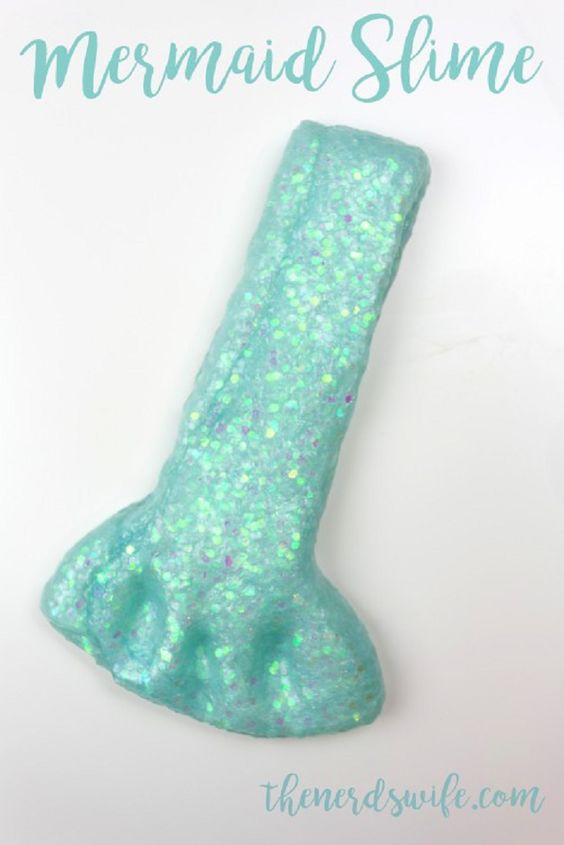 Mermaid Slime from The Nerd's Wife
Who doesn't love mermaids? This shade is the perfect color to resemble a mermaid's fin.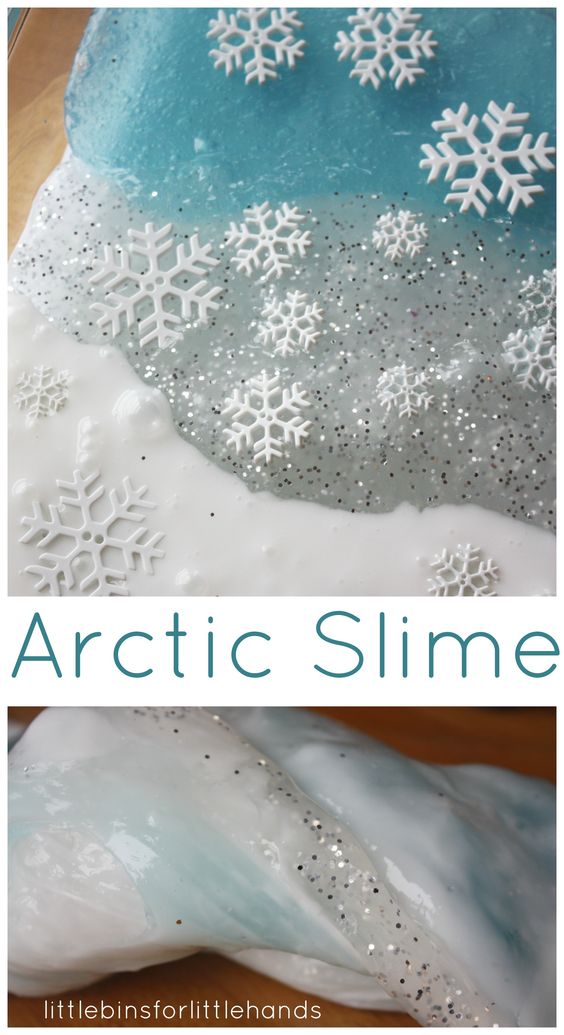 Arctic Slime from Little Bins for Little Hands
This slime is so much fun for the winter time or after a day of watching Frozen. This is another good example of how you can add different things to spruce up your slime.