Have you ever seen any coffee bullet journal spreads? These adorable fall planner inserts are perfect for coffee-fanatic journalers. And what makes them better is they are completely free to download.
Coffee Bullet Journal
I am a lover of all things planners and bullet journals. But unlike most women my age, I am not a fan of coffee. I know – can you believe it? What 30-something doesn't like coffee? This girl right here.
Since 99% of my readers are coffee drinkers, one of my top requests is coffee-themed planner inserts. Coffee goes with planners like peanut butter goes with jelly. There really is something about sitting down with a big cup of hot chocolate coffee, a planner, and planner supplies. Especially during a crisp, fall morning.
So, to please all my lovely fellow planner users, I have created some new planner inserts: coffee bullet journal style inserts. I don't have just one insert for you, I have four free planner inserts (one is a spread).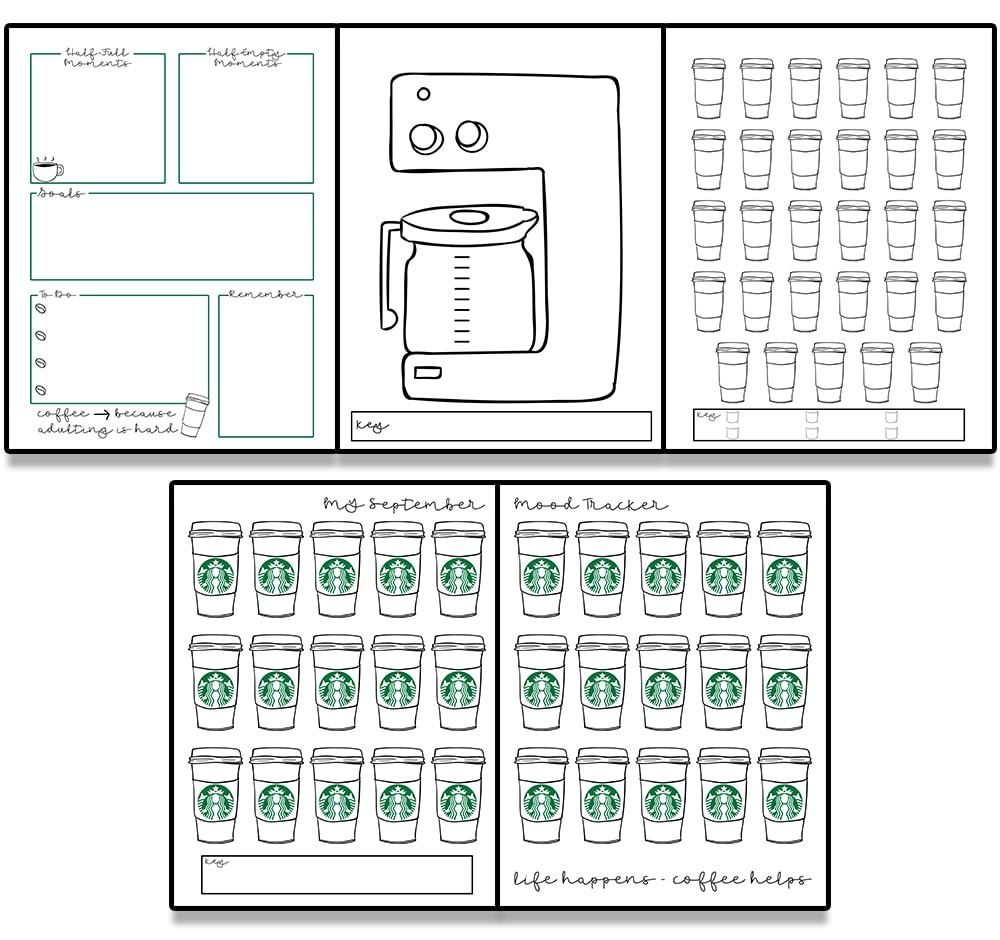 Coffee Bullet Journal Printable Examples
Here are some examples of how you can use the coffee bullet journal printables.
First, is my favorite one. It's a mood tracker. Each day you draw the face of the Siren in on the coffee cup to track your mood.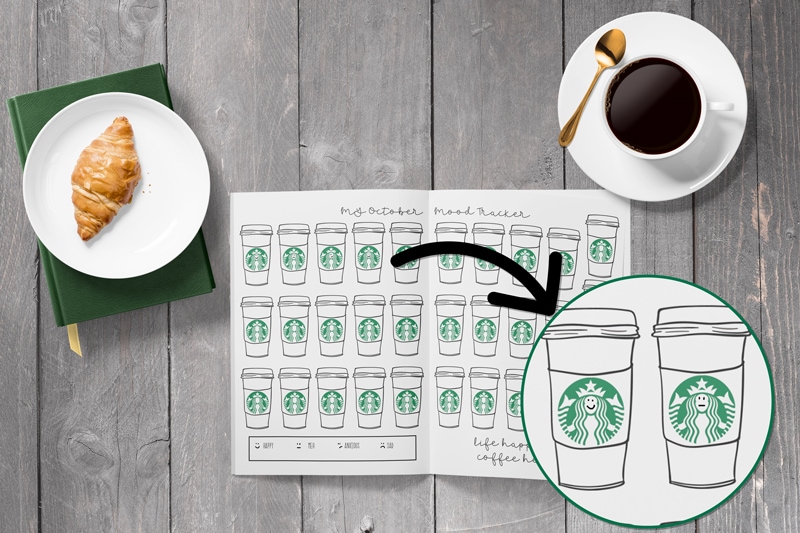 Next, is a monthly reflection sheet to share how your previous month went and make plans for the upcoming month. This is always one of my favorite type of pages in my Happy Planner.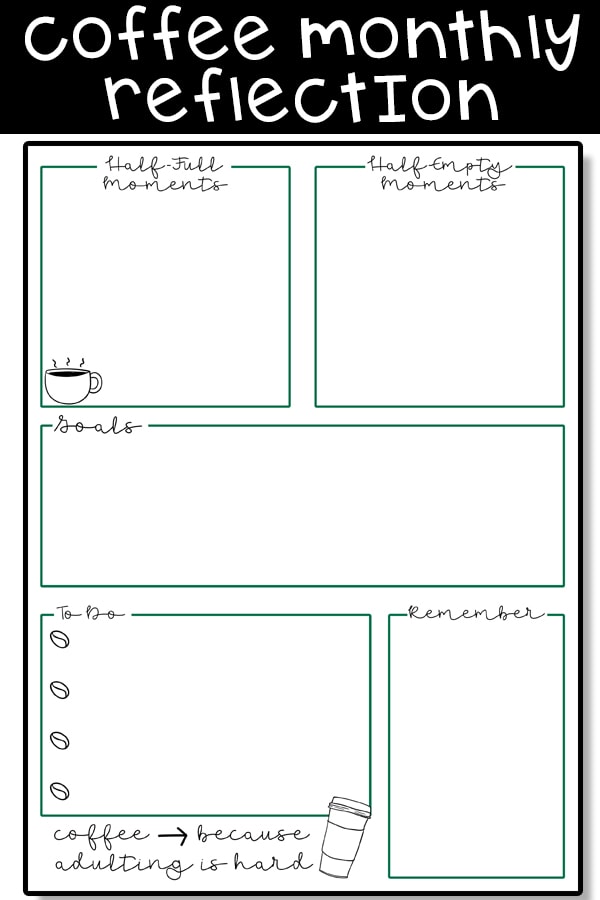 Third, is a coffee savings tracker. Honestly, I am sure there are other creative ways you can use this tracker. As you save, your coffee pot is colored in fuller.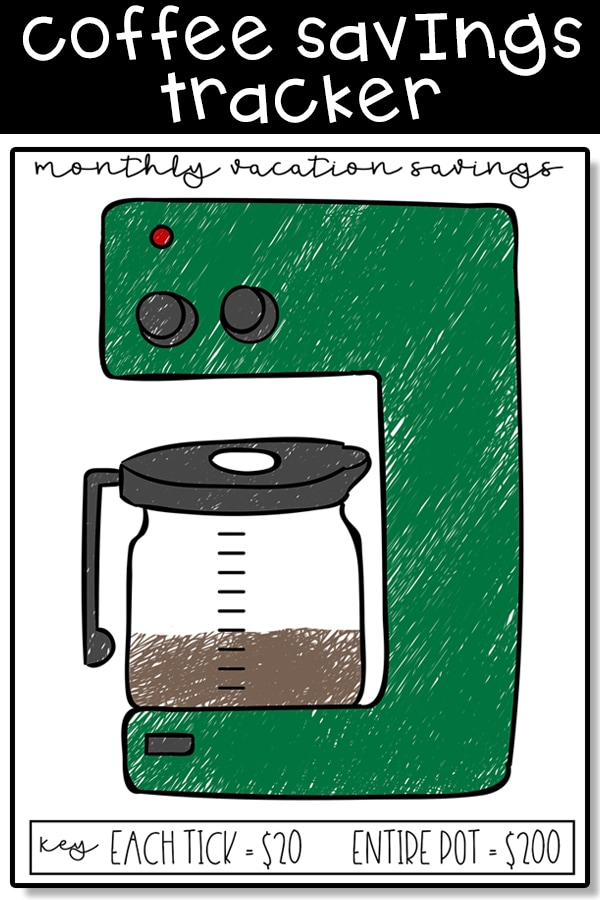 Lastly, this next coffee cup tracker can be used in multiple ways. Here you can see how I used it as a no spend tracker and as a mood tracker. You could also use it as a tracker for how many cups of coffee you had each day, books read (you could use it as a yearly tracker instead), self-care time tracker, exercise log, follower numbers tracker, and more!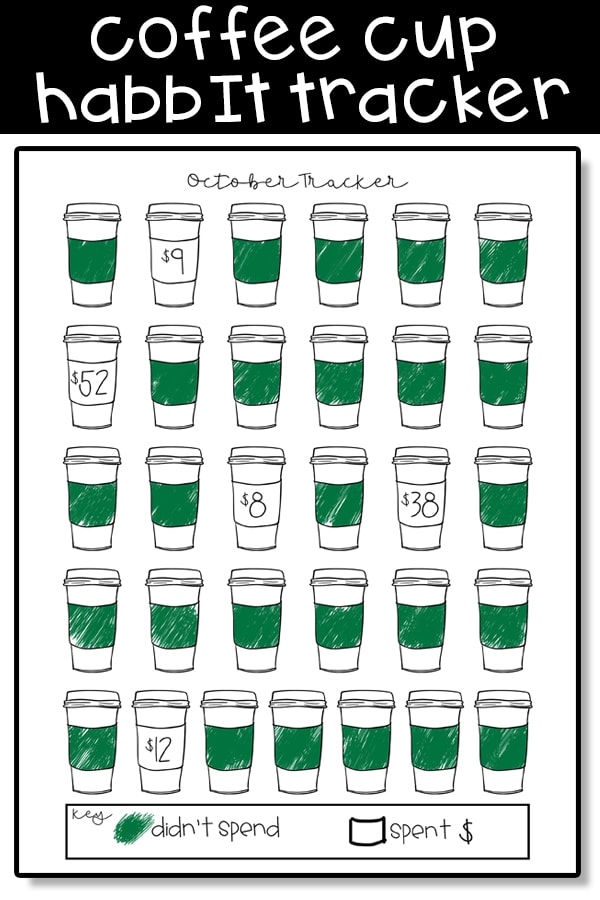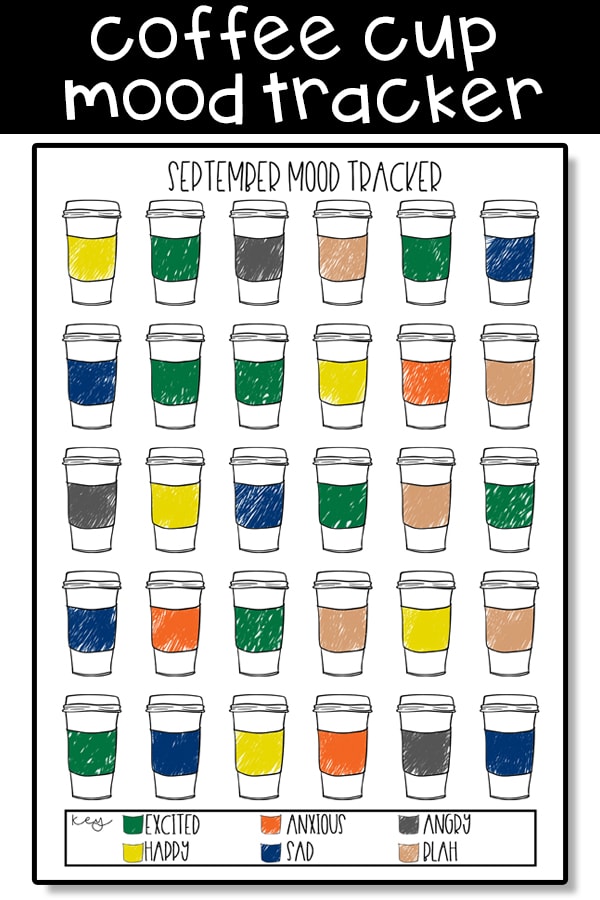 How would you use your coffee bullet journal freebies? I'd love to hear and see how you use them! Send me a message to let me know!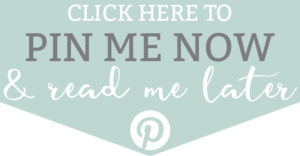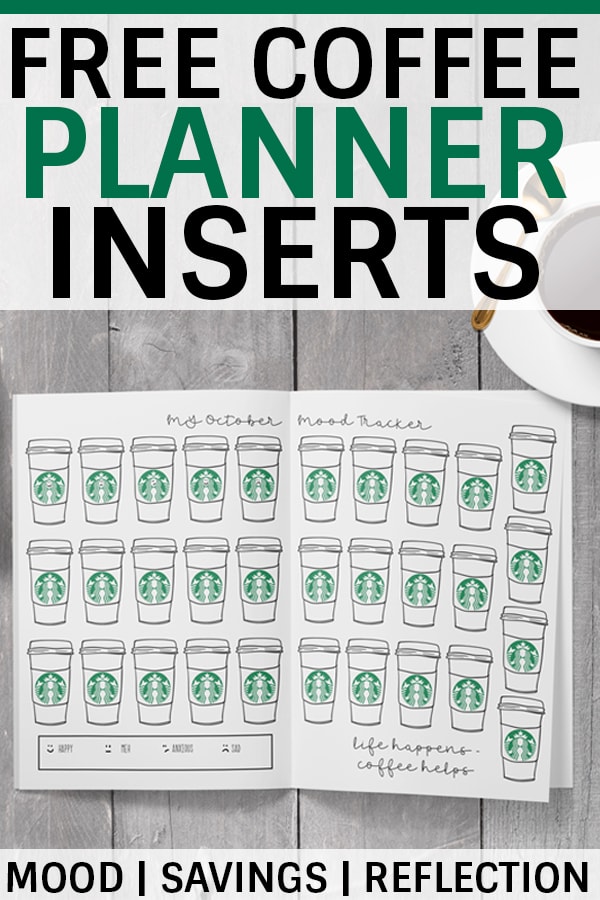 As an Amazon Associate, I earn from qualifying purchases. I am also an affiliate for the HP ink program. Click here to read more.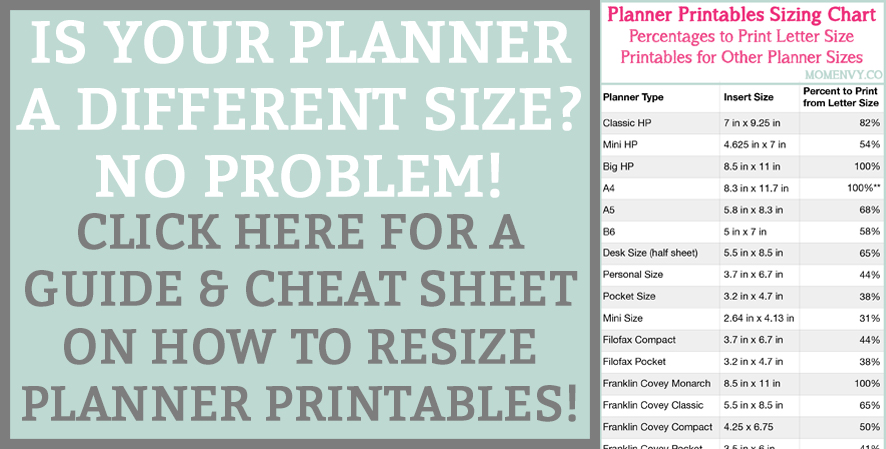 Click on the image below.
Enter your password from the Mom Envy Planners Club.
Print files or send somewhere to be printed!
If you have trouble, email me.
Looking for more coffee themed printables?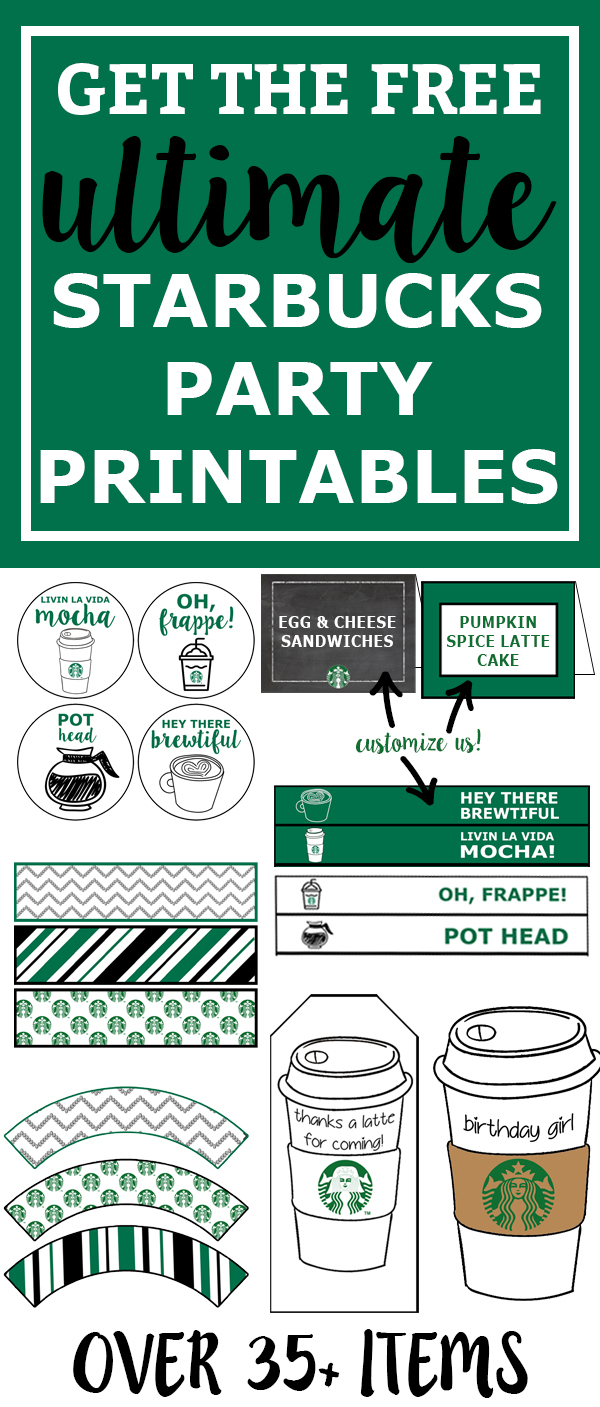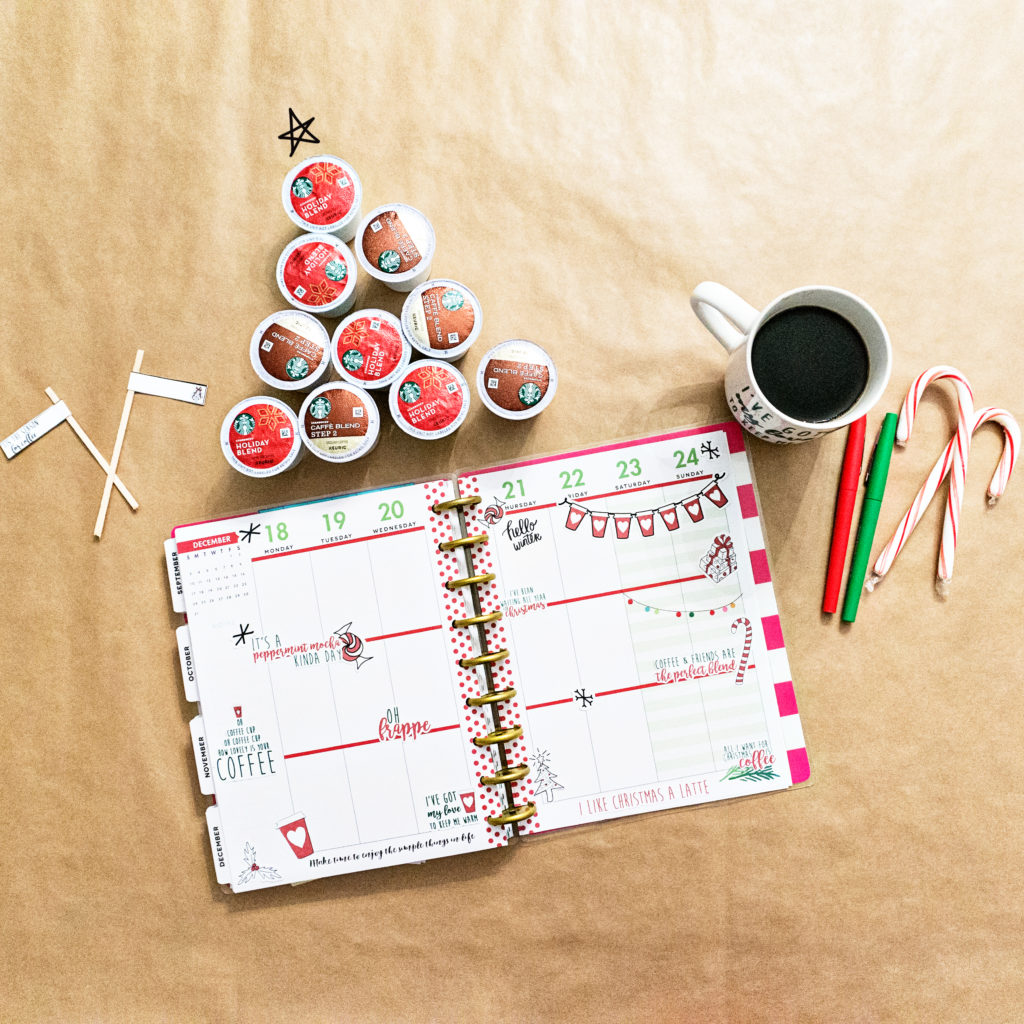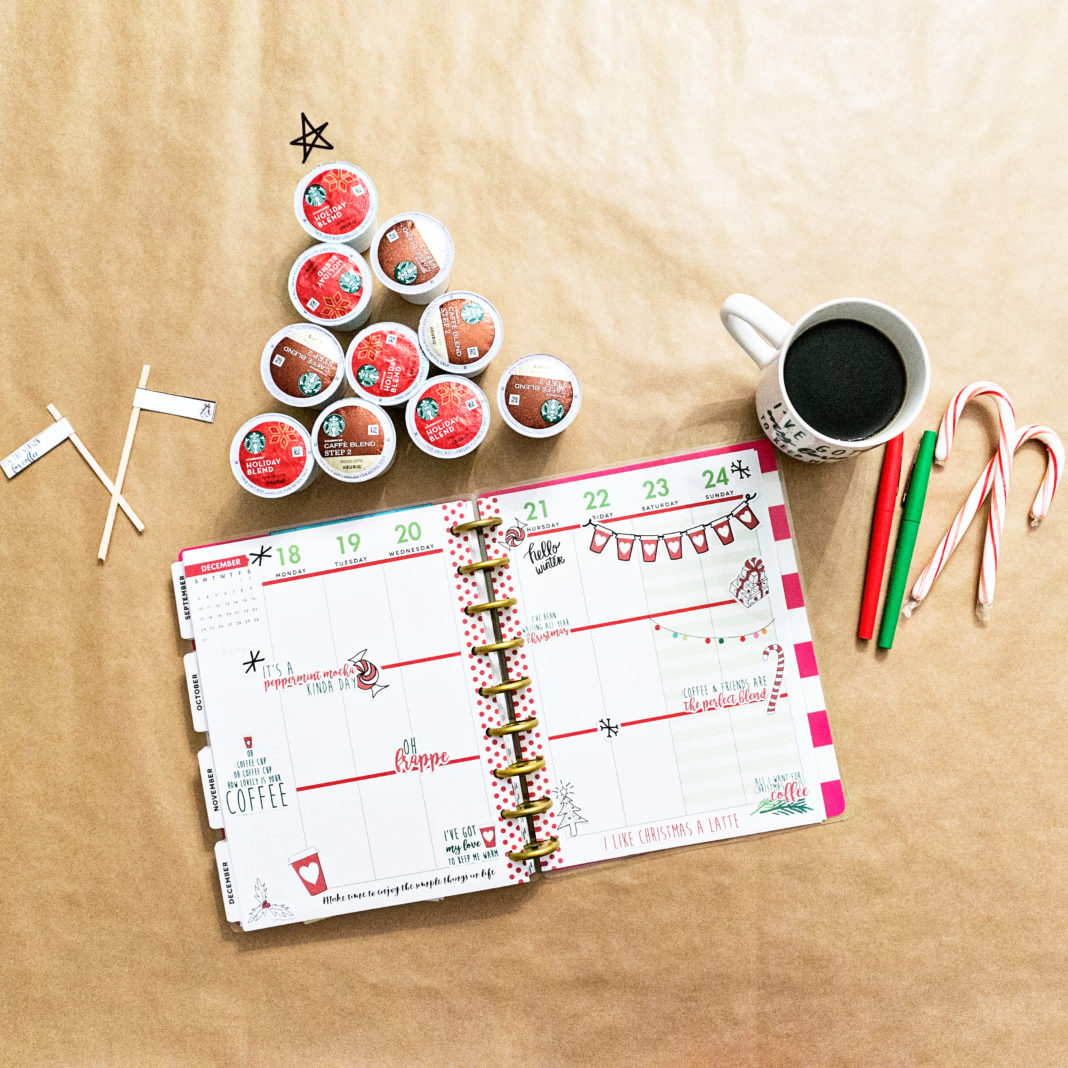 Copyright MOM ENVY 2018. Files may be used for personal use only. The coffee pot was designed by Freepik.com. No commercial use of the file is available. Files may not be directly shared within Facebook groups, on websites, traced in Silhouette or Cricut program, or in any other way. A link to the web page to download the files may be shared as well as one photo. The file may not be printed and/or created using vinyl and then sold (including local yard sale sites and groups or at local craft fairs). The images may not be used in any way other than to share with a link to the original web page.