If you follow me on Pinterest, you have probably noticed that I have been pinning a lot of farmhouse kitchen designs. We moved into our current home six years ago, and it was a fixer upper. There have been many projects we have done (most with help from our families), including the majority of our kitchen. But I have never exactly finished it, like many rooms in our house. You know, how you do all of this work but you just don't put the finishing touches on it? Well that's what happened to us, we were interrupted by life, and have never completed the finishing touches. So, now that life has settled down some, we are at the point of just adding some simple decor (and also changing out our lights, I loved my lights at the time but then Chip and Joanna came along). Today I will be sharing with you 10 of my favorite farmhouse kitchen designs. Do you have any almost finished rooms in your house?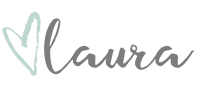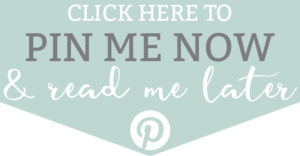 Farmhouse Kitchen Inspiration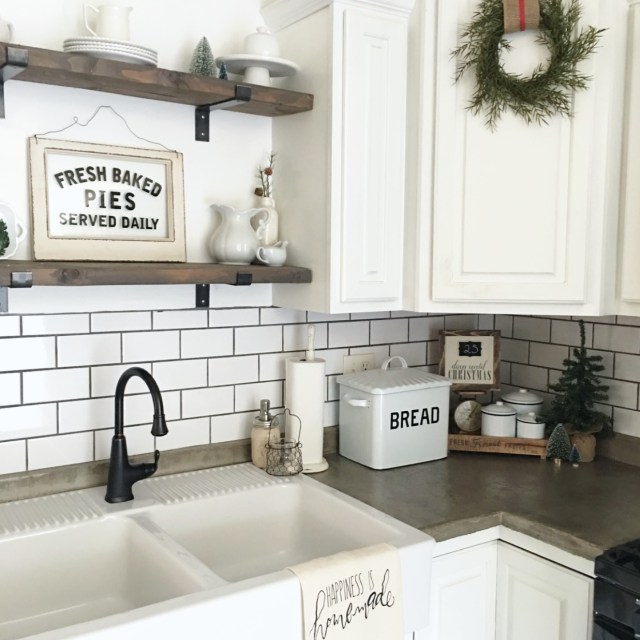 Little White Farmhouse's Christmas Corner
No surprise my first choice is one that's decorated for Christmas. I love the look of the freshly baked pie sign (Target has one in the dollar section for $3 right now) as well as the bread box and little vignette in the corner. The flour sack, simple towel is adorable as well (I'm thinking that would be a great starter Silhouette project).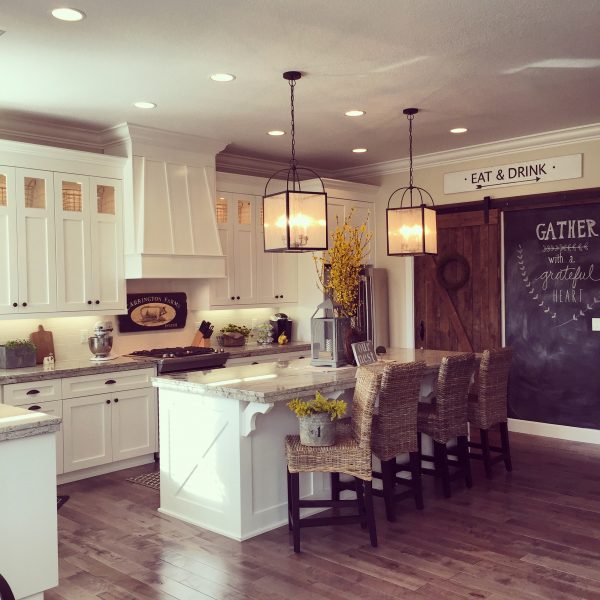 A Tour of Janna of Yellow Prairie Interiors on Kelly Elko
I saved this kitchen simply because of the barn door. It's not just that it's a hanging barn door, but it's actually styled to look like an old barn door (instead of a standard panel door). This was also a great find for me for styling because the cabinets and counters are similar in color.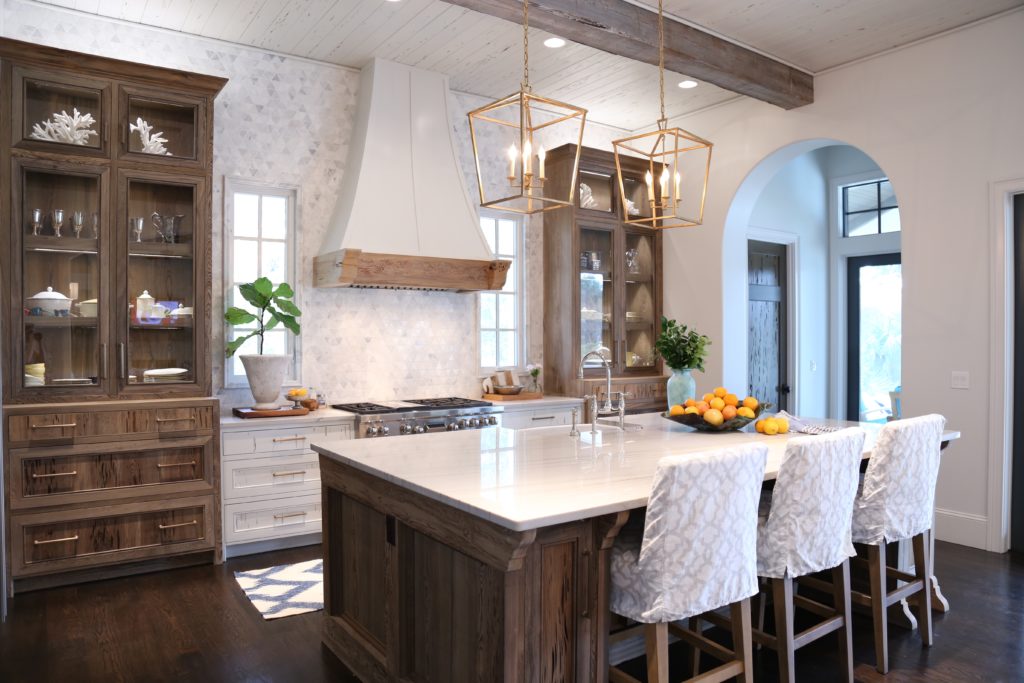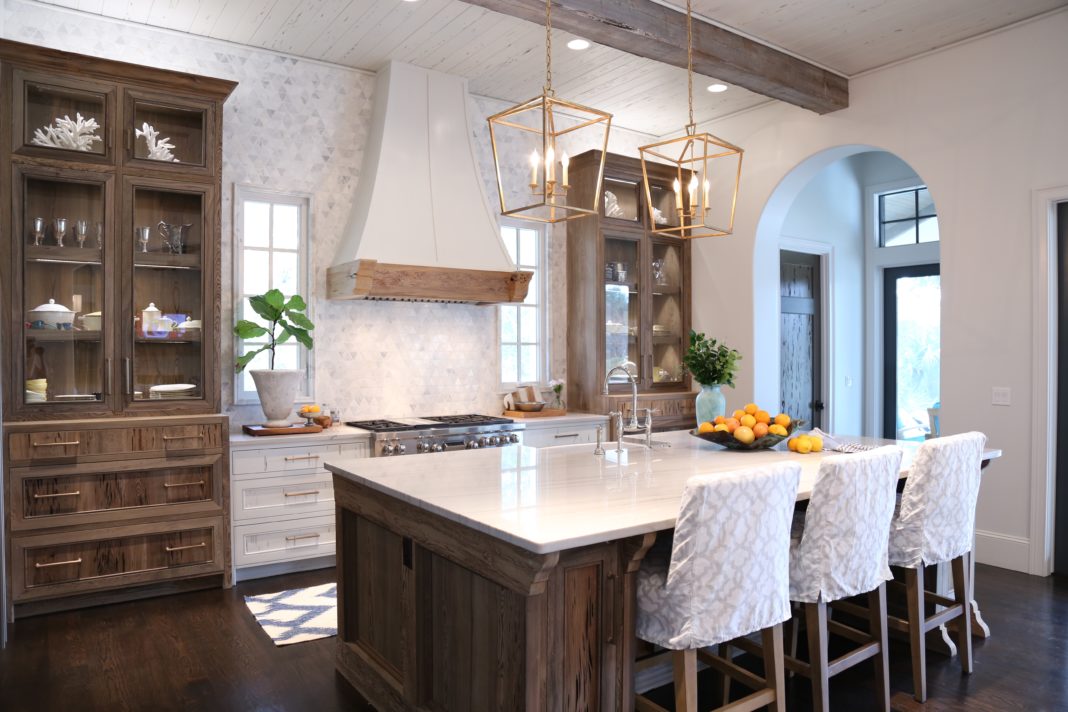 Burnt Pine Cove Kitchen by Old Sea Grove Homes
Those lights are stunning. Despite their simplicity, they really bring a bit of glam to the kitchen. The two tone cabinets throughout the kitchen makes it interesting and unique. I'd love to style my kitchen with some plants but I think Jack would eat them.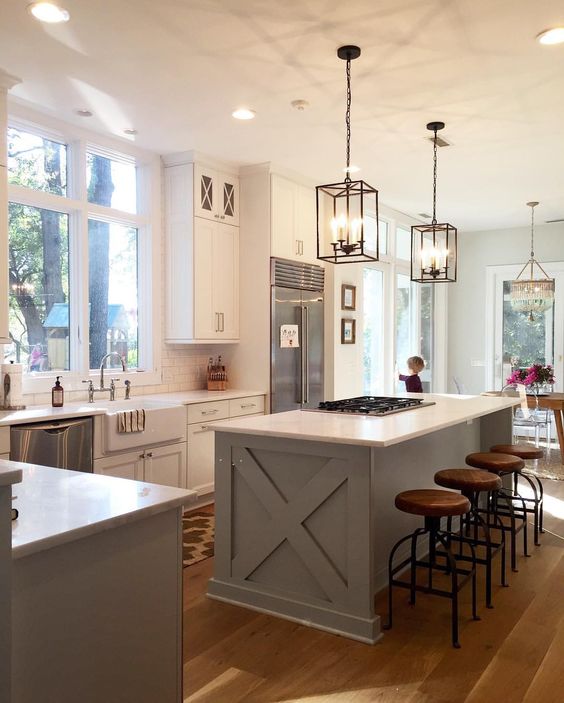 Jane Paraschos Kitchen from Instagram (@kinielena)
Jane shared this photo of her kitchen on instagram. It is gorgeous. I love how she chose for her island to be done in gray instead of the white. Like the kitchen above, the two tone cabinets in one room really adds some interest. The room is filled with natural light from the many windows (especially the one over the sink).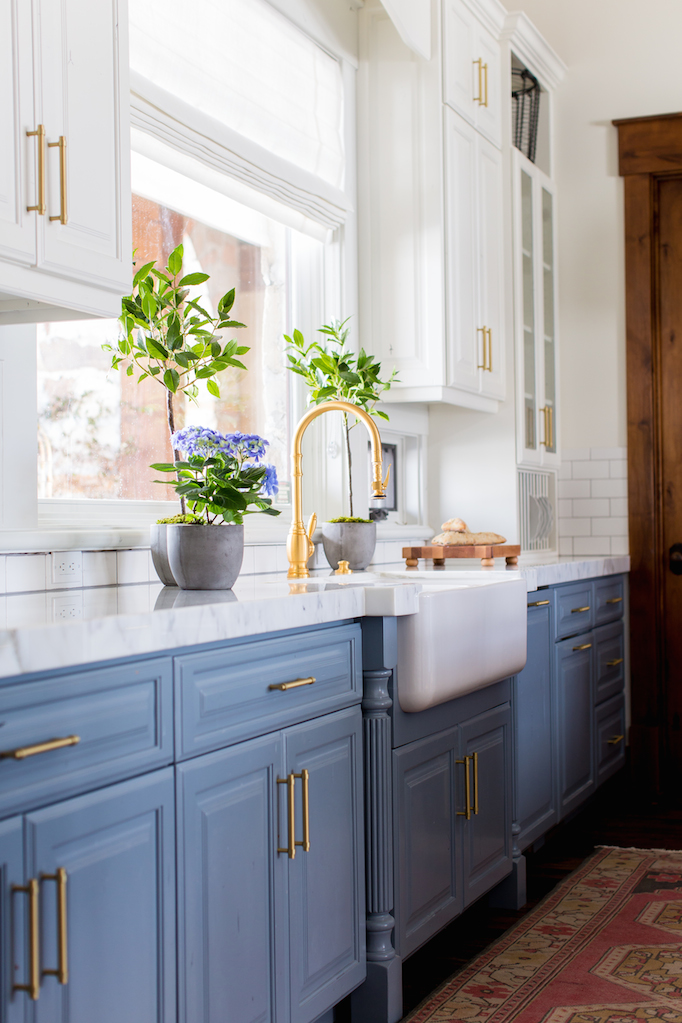 Herber House Project by Becki Owens
I am not sure if I am brave enough to paint blue cabinets but they are so beautiful. Pairing them with the bright white and gold creates a traditional, clean farmhouse style. Gold has really been making a come back the past few years.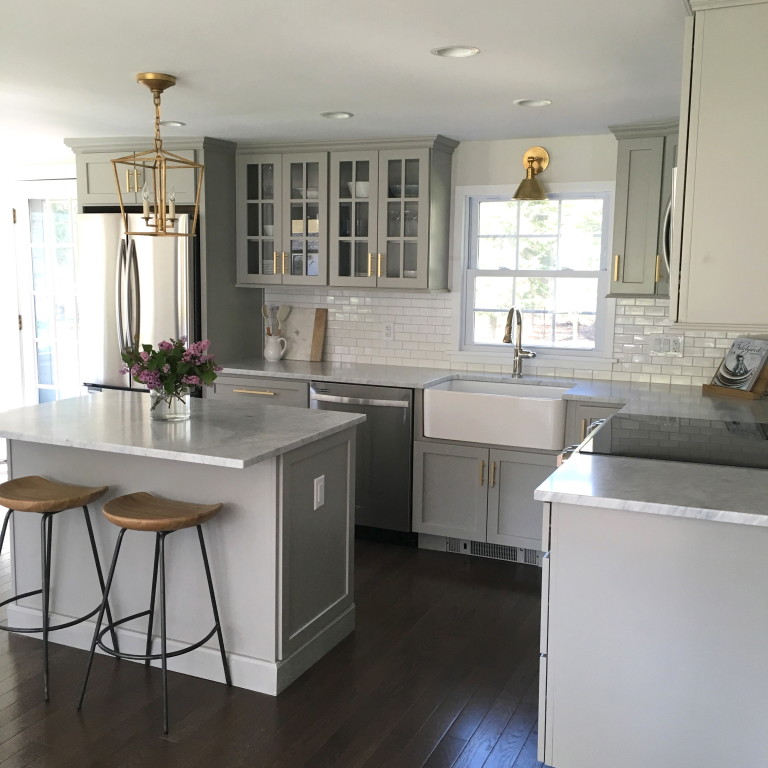 Lindsey's Kitchen Redo on Elements of Style
Speaking of gold, this kitchen redo uses gold accents throughout. I adore the classic white subway tile (it's what we have as well thanks to my parents). Her cabinet color really contrasts against the white subway tile and beautiful dark wood floors.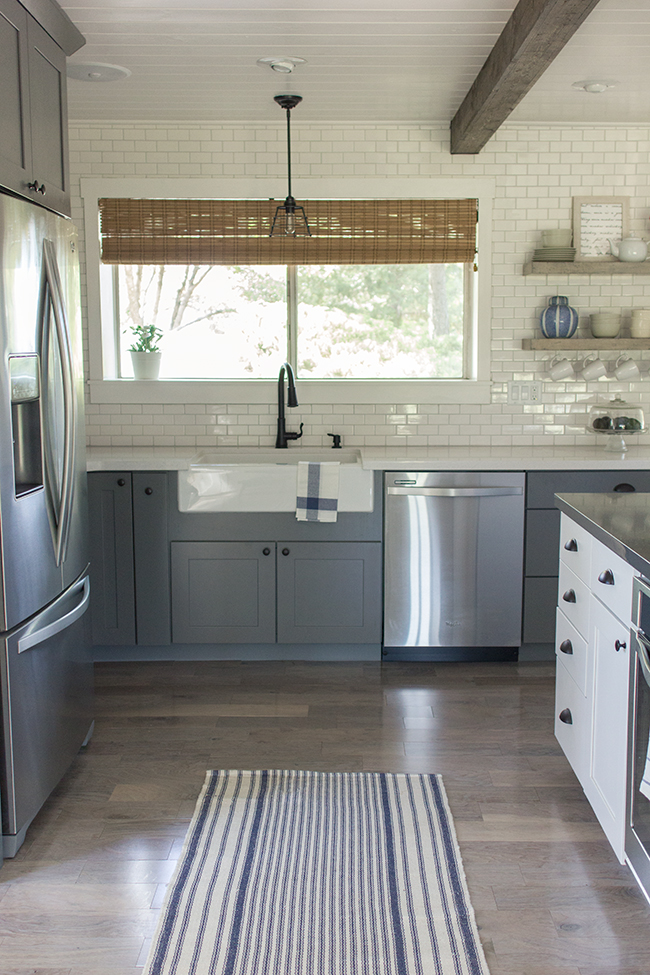 Kitchen Chronicles from Jenna Sue Design
Wood. Beam. Need I say more? I would love to add a wood beam but we just don't have the layout or space for one. The ceiling is also unique and beautiful. They truly styled this kitchen from top to bottom. The open shelves are so in right now for farmhouse kitchens.
Our Vintage Home Love Kitchen Remodel
The styling of this kitchen is so quaint and homey. And the island is the focal point of the room – it's distressed just enough to give the room a comfortable lived-in feel yet it's unique enough to be the star of the show.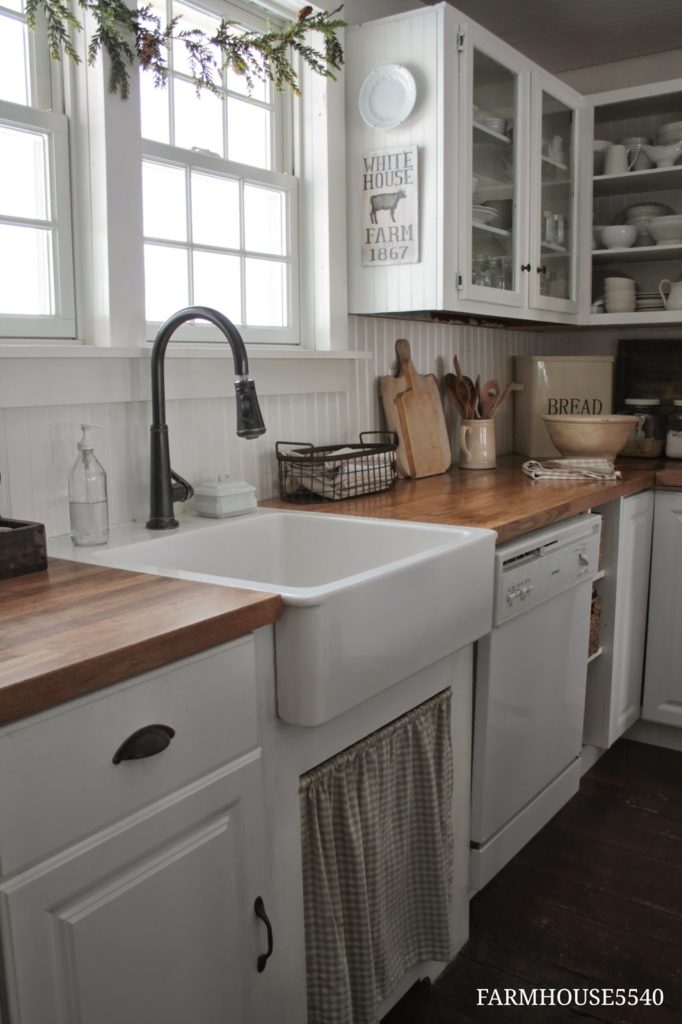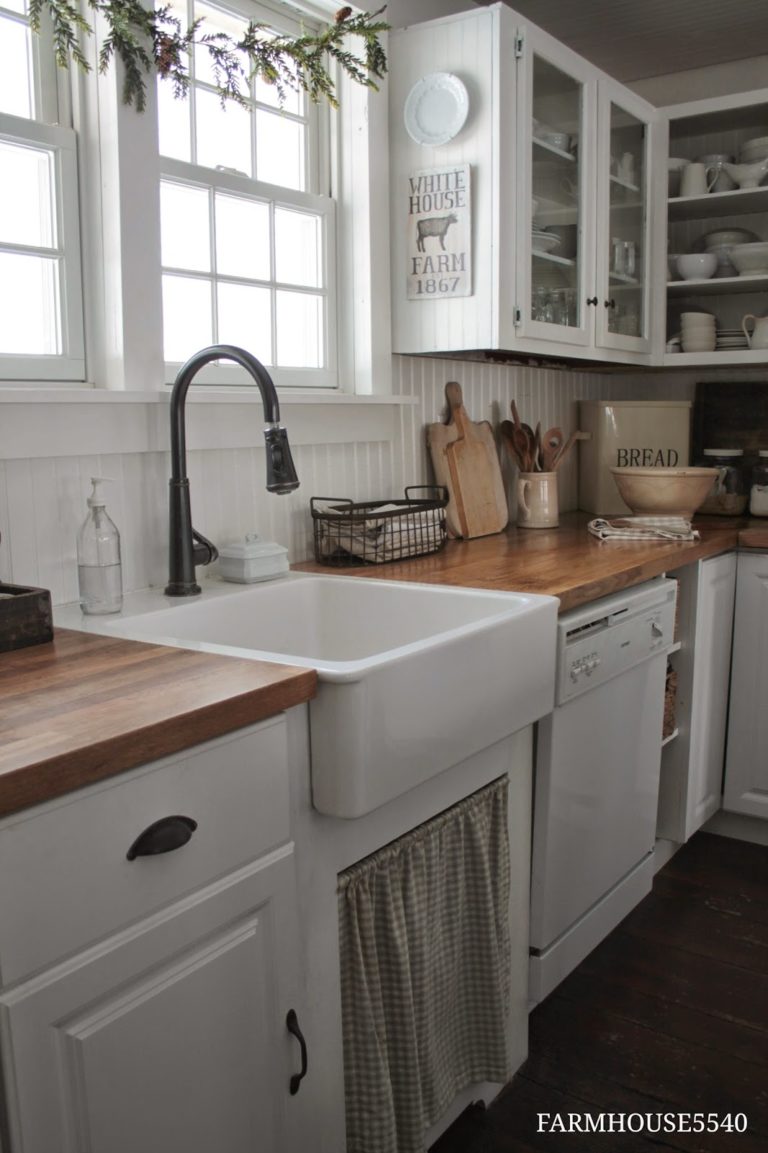 Farmhouse 5540's Kitchen
Farmhouse 5540 knows how to style a kitchen. I may be stealing her idea to house wooden spoons on my counter (I already have some wooden cutting boards). While glass cabinets and open shelving can make a room feel cluttered, her use of all neutral dishes makes it look clean and neat.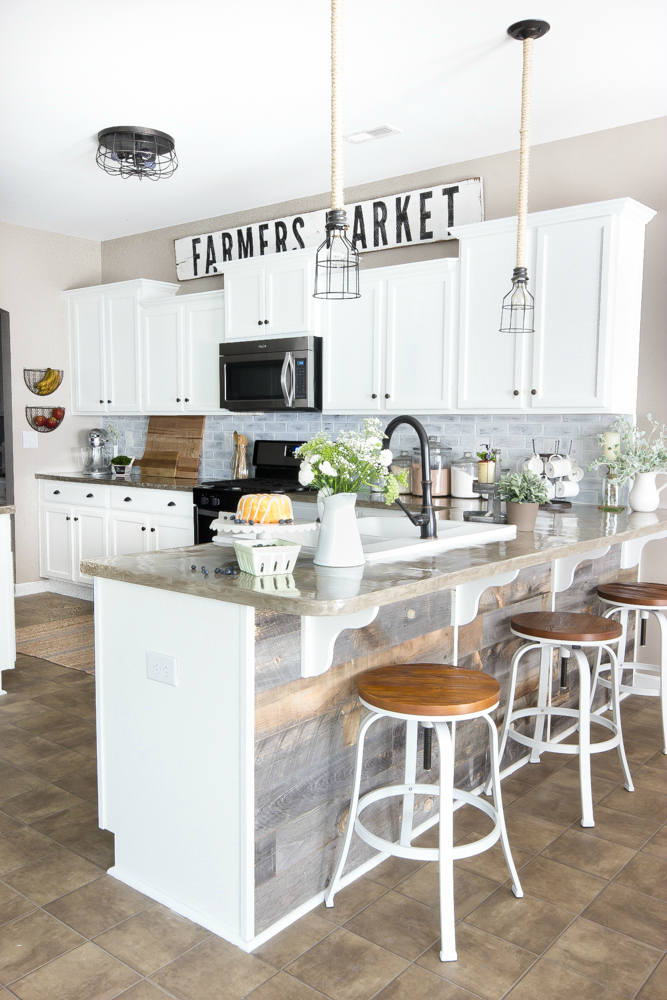 Blesser House Kitchen Remodel
Blesser House was able to take a slightly boring (albeit nice) kitchen and turn it into a kitchen straight out of a farmhouse. Her Farmer's Market sign is reminiscent of Chip and Joanna's kitchen. I love large wood signs and think it adds a lot to the room.
Want to see some more Farmhouse style? Check out these posts including free printables.