Download this free 2021 simple calendar to help you get organized this year. There's no need to run out and grab one when you can print this one at home.
Plus, if you're worried about saving on ink, no worries. This particular calendar of mine is black and white so it won't take much to print it.
If this calendar isn't the right design for you, don't worry. I have 3 free 2021 calendars on my site ready to print. You can pick which one works best for you.
Simple Calendar Design
This calendar has a simple, clean design. It includes a cursive month, along with print for the remainder of the calendar.
The calendar is in black and white and it is free of all clip art or additional headings.
If you're using the 2021 Seasonal Calendar, you can download these simple pages to use for a month you don't like in the seasonal calendar. Maybe you don't celebrate St. Patrick's Day or Christmas and want to change the design to better fit you.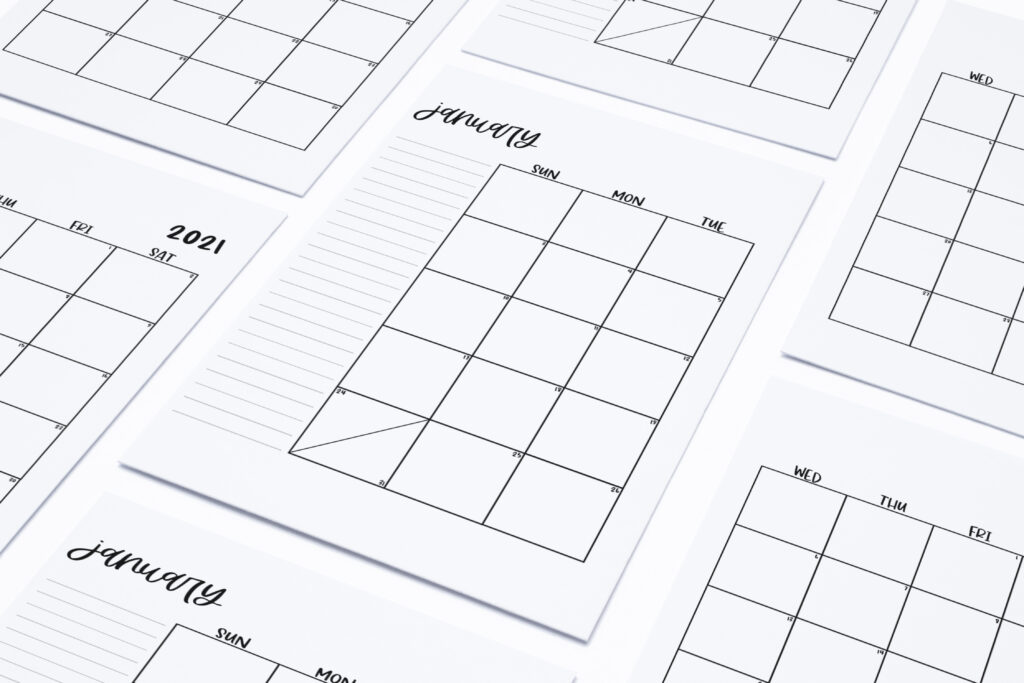 2-Page Calendar Design
This calendar is designed for a planner. It's a 2-page spread to allow for ample writing room within each day.
2 Calendar Sizes Offered
Letter Size
Classic Happy Planner size (mid-size planner
Have a differently sized planner? No fear. Use the letter size printables and follow along with this planner resizing tutorial to size the pages to match your planner.
Available File Types for the Calendar
There are three types of files for the calendar.
JPG files (individual by page)
PNG files (individual by page)
PDF file (all of the months together)
Want to Make Your Own Planner for FREE?
Don't miss this tutorial on how to make your own planner for free. Mom Envy has every printable you need to make your own planner – weekly pages, dailys, habit trackers, and more!
Click here to learn how to make your own planner.
Free 2021 Simple Calendar Example
Here is one example of this simple calendar design.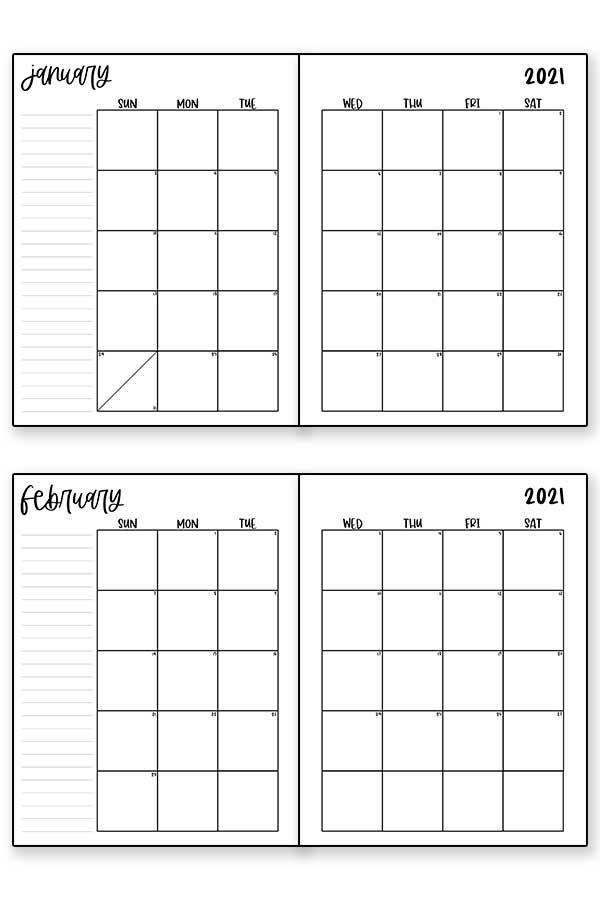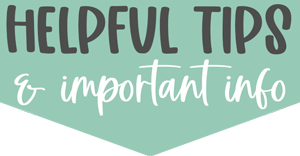 As an Amazon Associate, I earn from qualifying purchases. I am also an affiliate for the HP ink program. Click here to read more.
Have a differently sized planner or a traveler's notebook? No worries! You can print the letter size calendar for any size planner. You can read the full directions on how to resize planner printables here (including videos).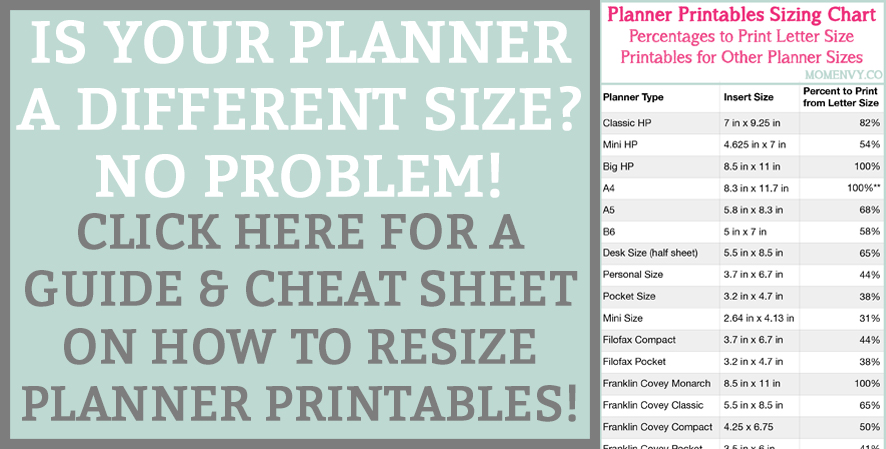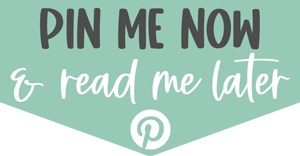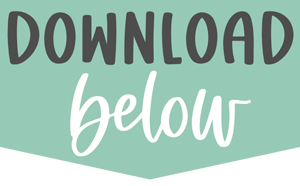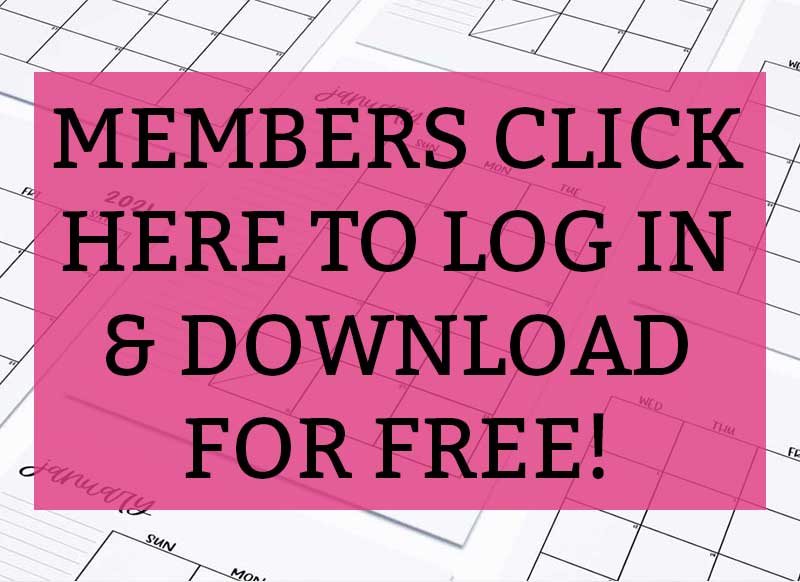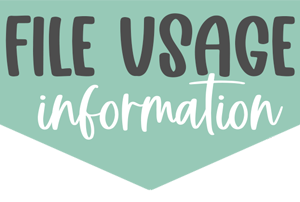 Copyright MOM ENVY 2020. Files may be used for personal use only. No commercial use of the file is available. Files may not be directly shared within Facebook groups, on websites, or in any other way. A link to the web page to download the files may be shared as well as one photo. The file may not be printed and then sold (including local yard sale sites and groups or at local craft fairs). The images may not be used in any way other than to share with a link to the original web page.