Grab this free bucket list printable set to make your own bucket list. They are such a fun activity to do on your own, with your entire family, with a significant other, your kids, your students, or a friend.
It's a great way to dream of all of the things you want to do or all of the places you want to see. Bucket lists can be used in different ways, here are some of my favorite ways to use one.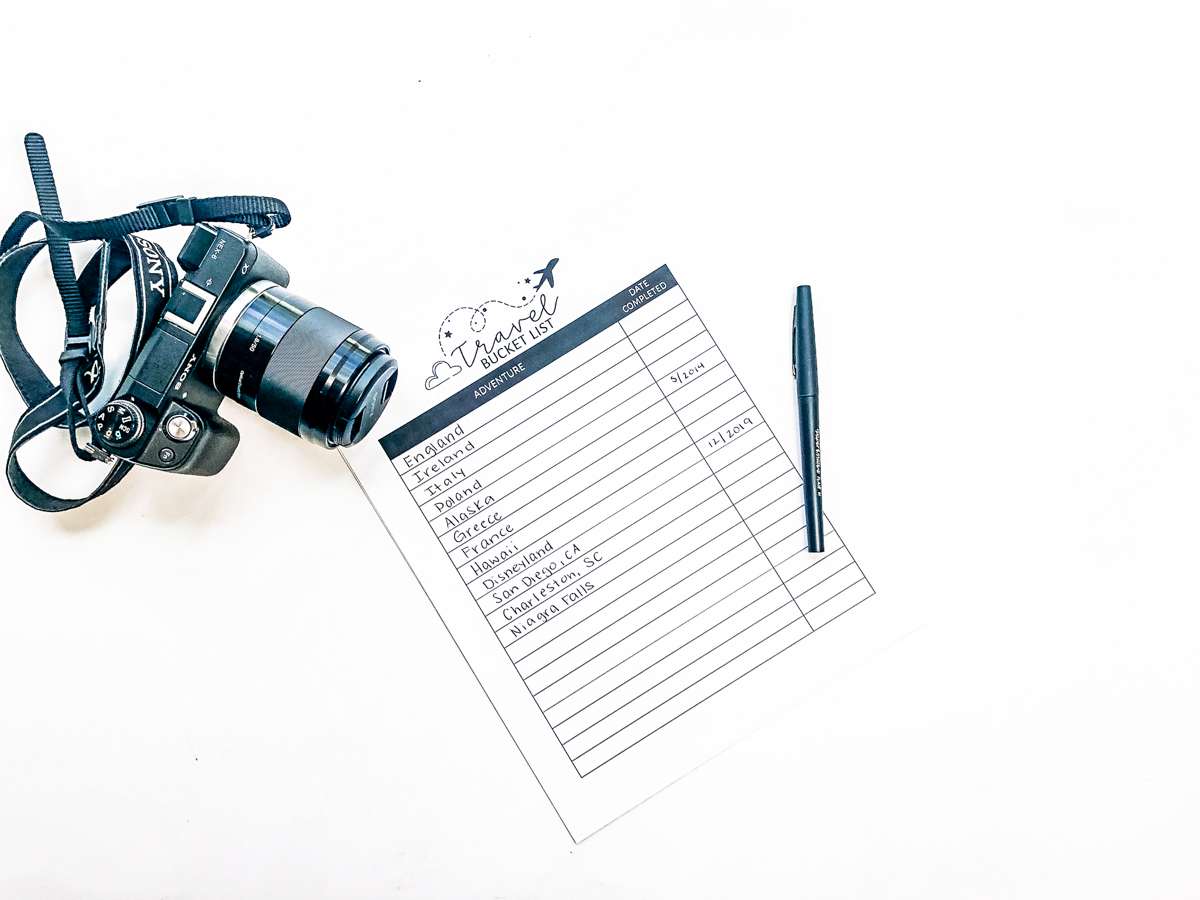 As an Amazon Associate, I earn from qualifying purchases. I am also an affiliate for xTool, the HP ink program, ShareaSale, and CJ Networks. Click here to read more.
First, you can the free travel bucket list to make a bucket list of all of the new places you hope to be able to visit. Second, You can use the generic bucket list free printable template as a seasonal bucket list for any season, or you can make a bucket list of new activities you want to try during the summer season using the summer bucket list version.
Or, maybe, you use the generic bucket list with the pretty star design to make a bucket list of all of the lifetime goals you hope to accomplish. There are so many other great ideas for how you can use these printable bucket lists.
Bucket lists are great for people of any age. No matter the age, you can use the free printables to record your own bucket list items (or for younger kids, have an adult help them write down their ideas). The different designs are simple enough that they work for anyone.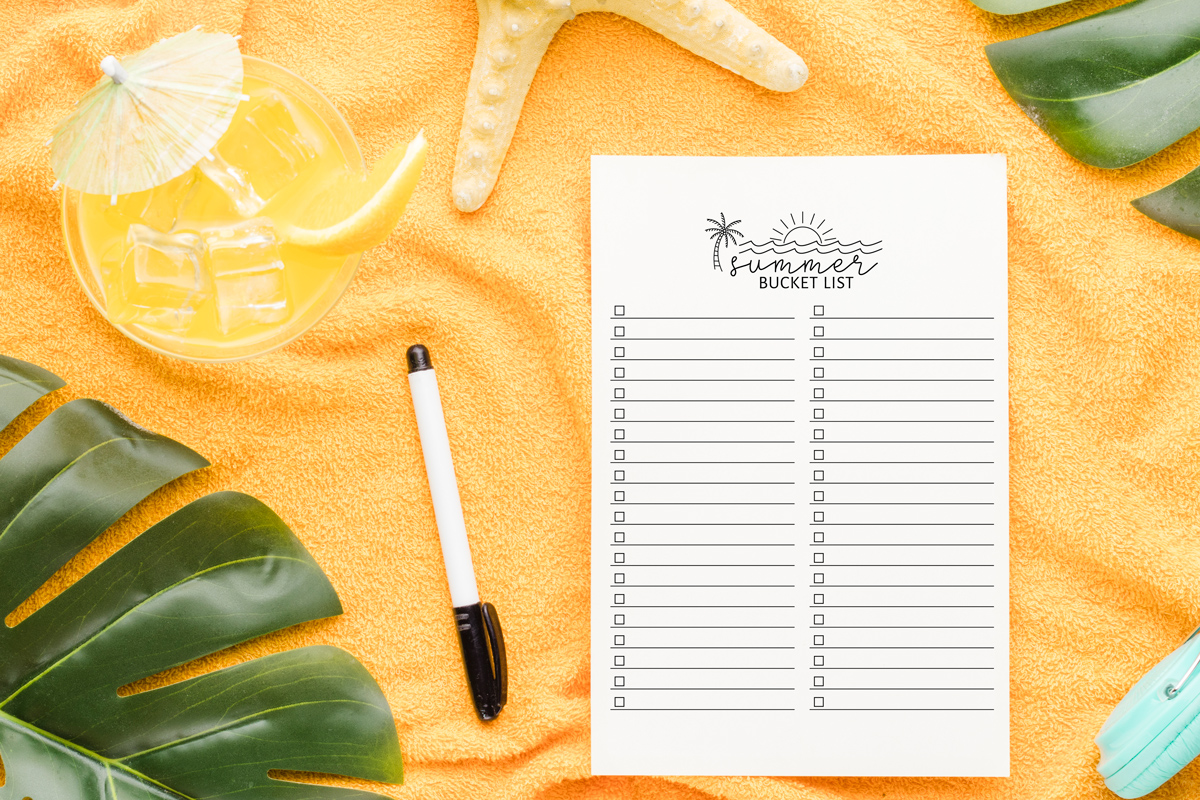 What Does the Free Bucket List Printable Set Look Like?
Here is each of the free printable bucket lists you get within the set of free printables.
Travel Bucket List Options
Have some big adventures planned for your future? This is the best bucket list option for traveling. You can use this list in any way you'd like related to travel – big dream locales, smaller weekend trips, or just local trips.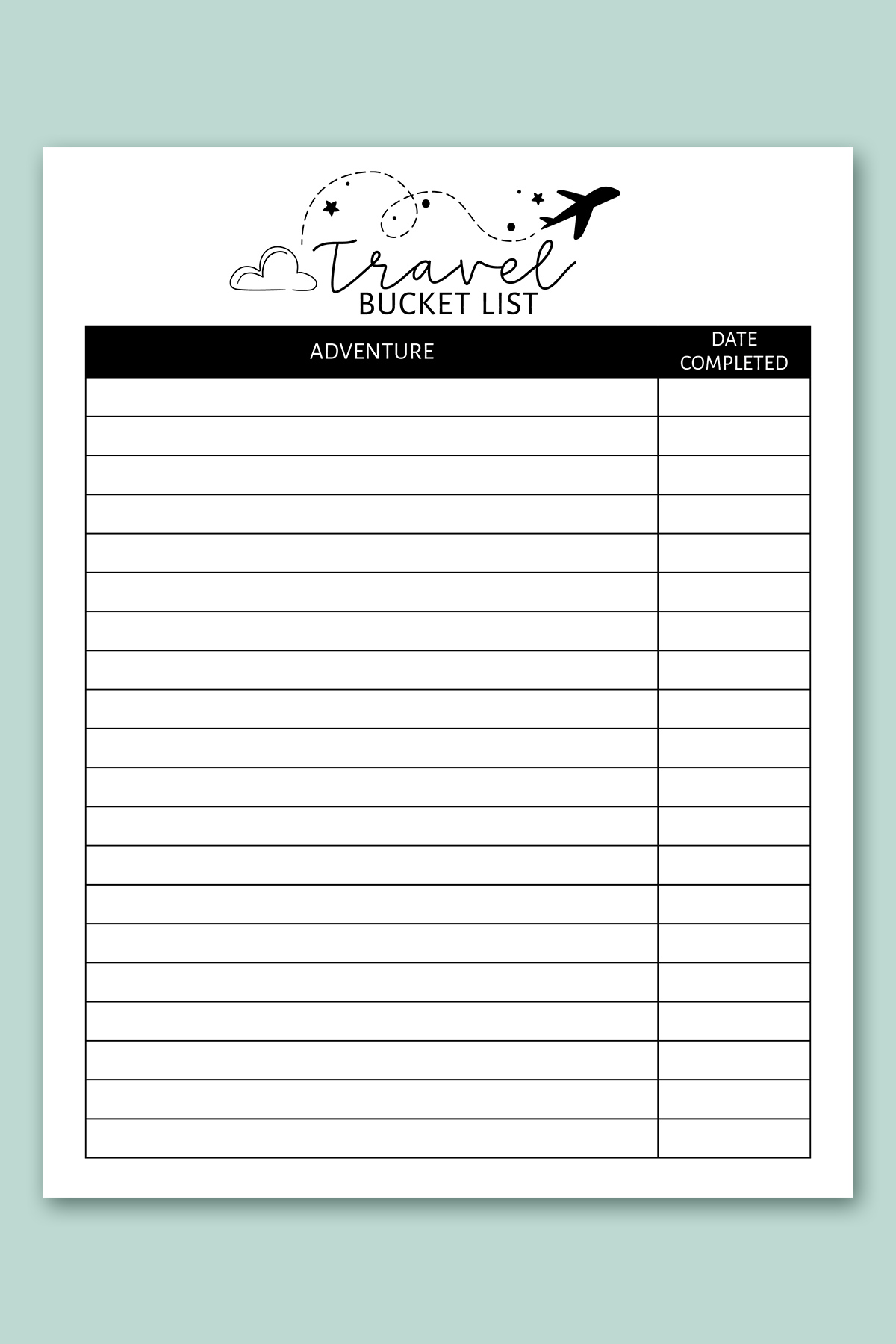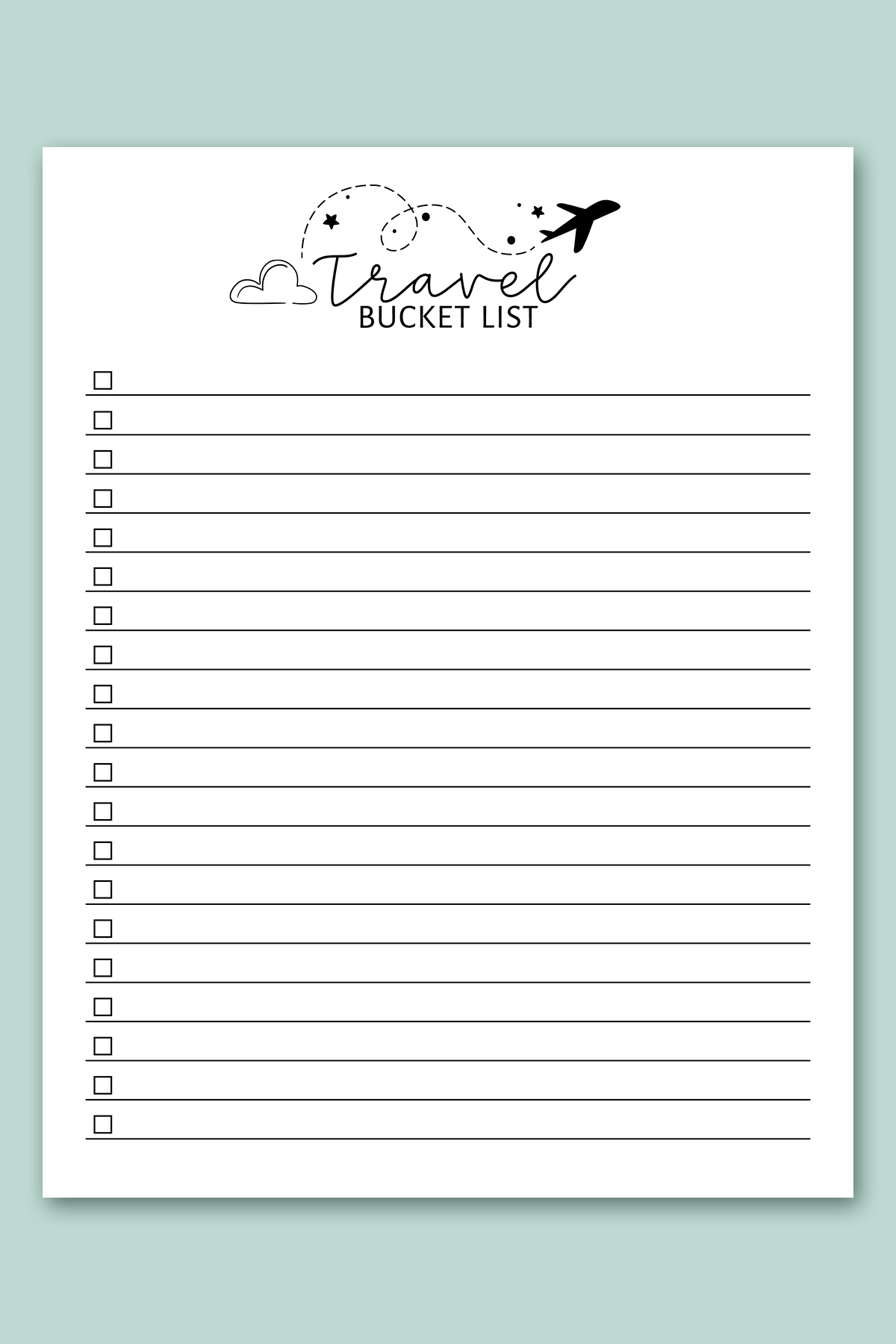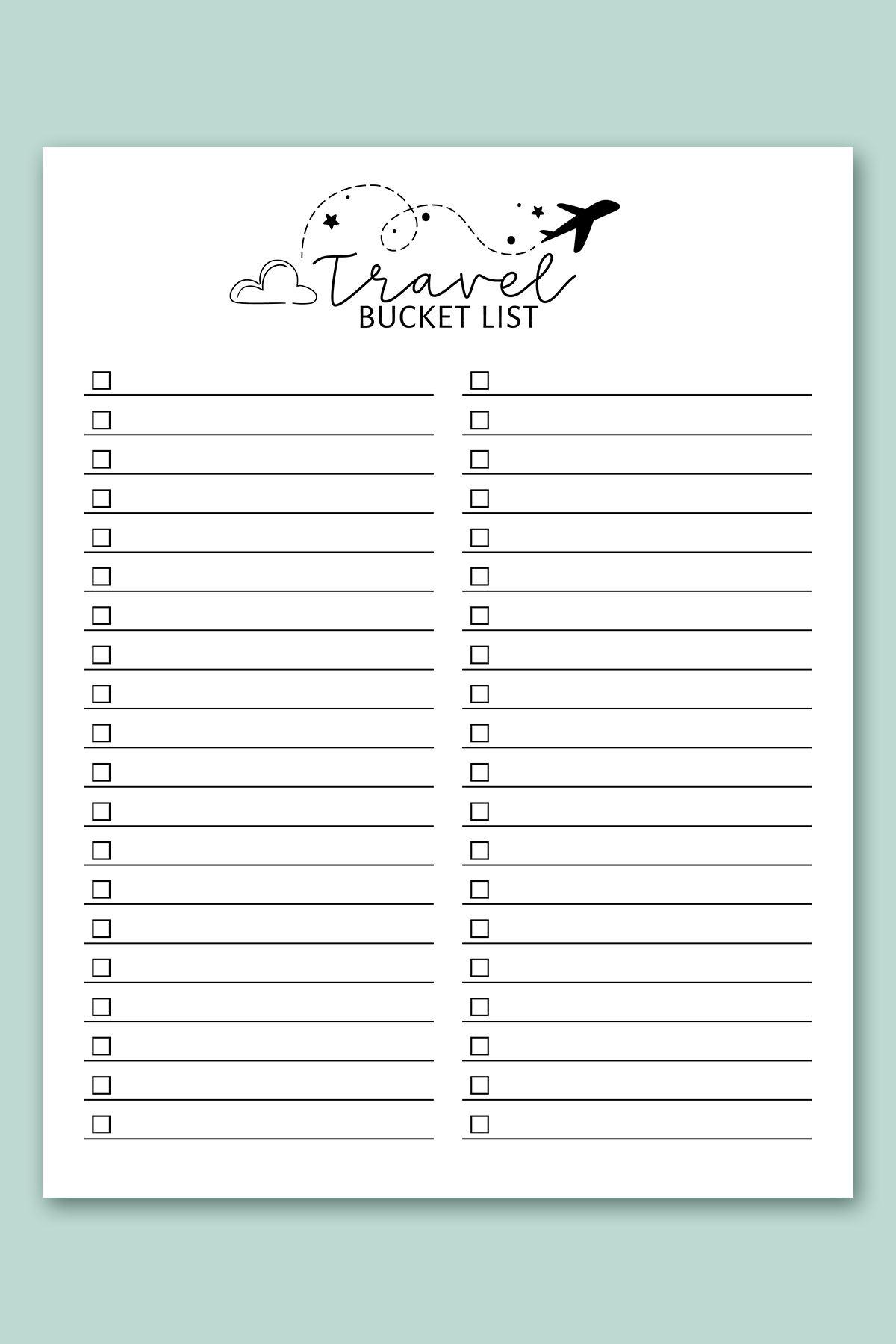 Free Summer Bucket List Options
Use this free summer bucket list template set to make your family's summer bucket list, your own summer vacation bucket list, you and your friends, etc. No matter who you use the free printable summer bucket list with, you're sure to have the best summer yet full of tons of great memories.
It's a great way to brainstorm fun ideas for your summer months. And the summer plans don't all have to be big plans – they can be anything (honestly, anything that reduces screen time deserves to go on that list). From a pool party, to outdoor activities like hikes, an outdoor concert, getting some ice cream, and so many other different types of fun summer activities.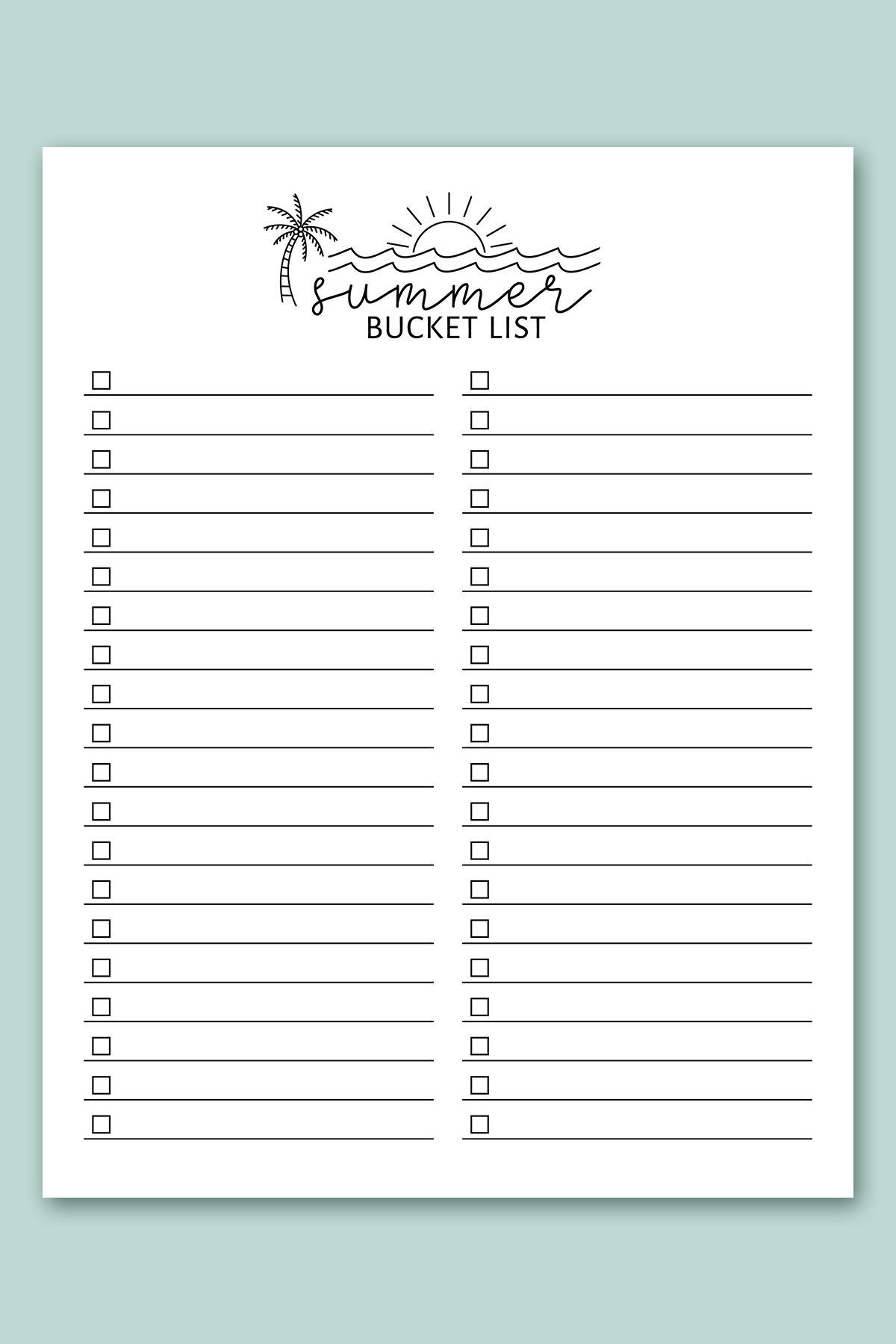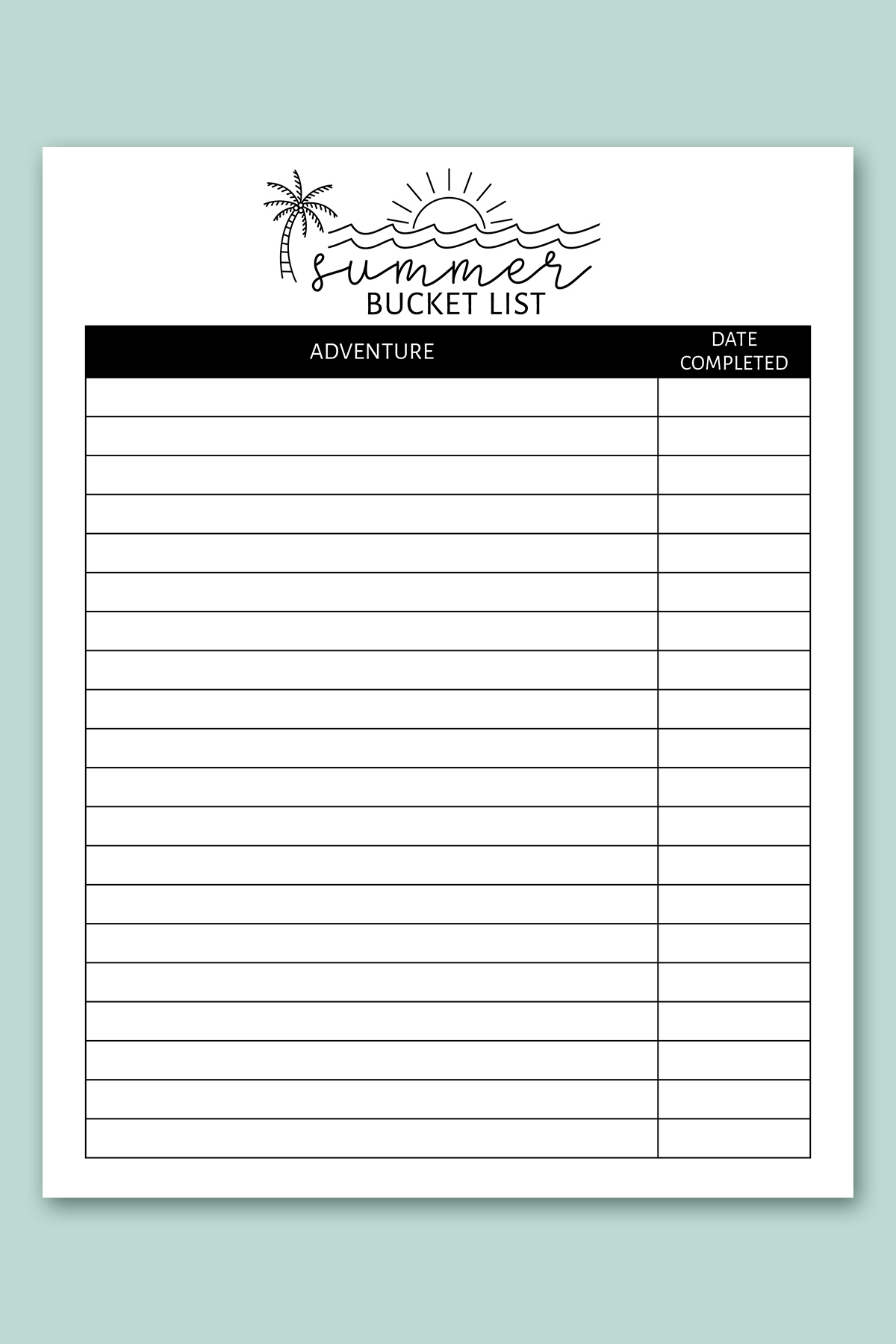 Generic Bucket List Options
Want to make a bucket list of ideas of things to do in the new year? Maybe last year was a little underwhelming and you want to make a list of activities to have a better upcoming year.
Or, maybe, you have a to-do list of different activities that will help you achieve your own personal goals. This blank bucket list template is the perfect way to make a bucket list about anything you would like.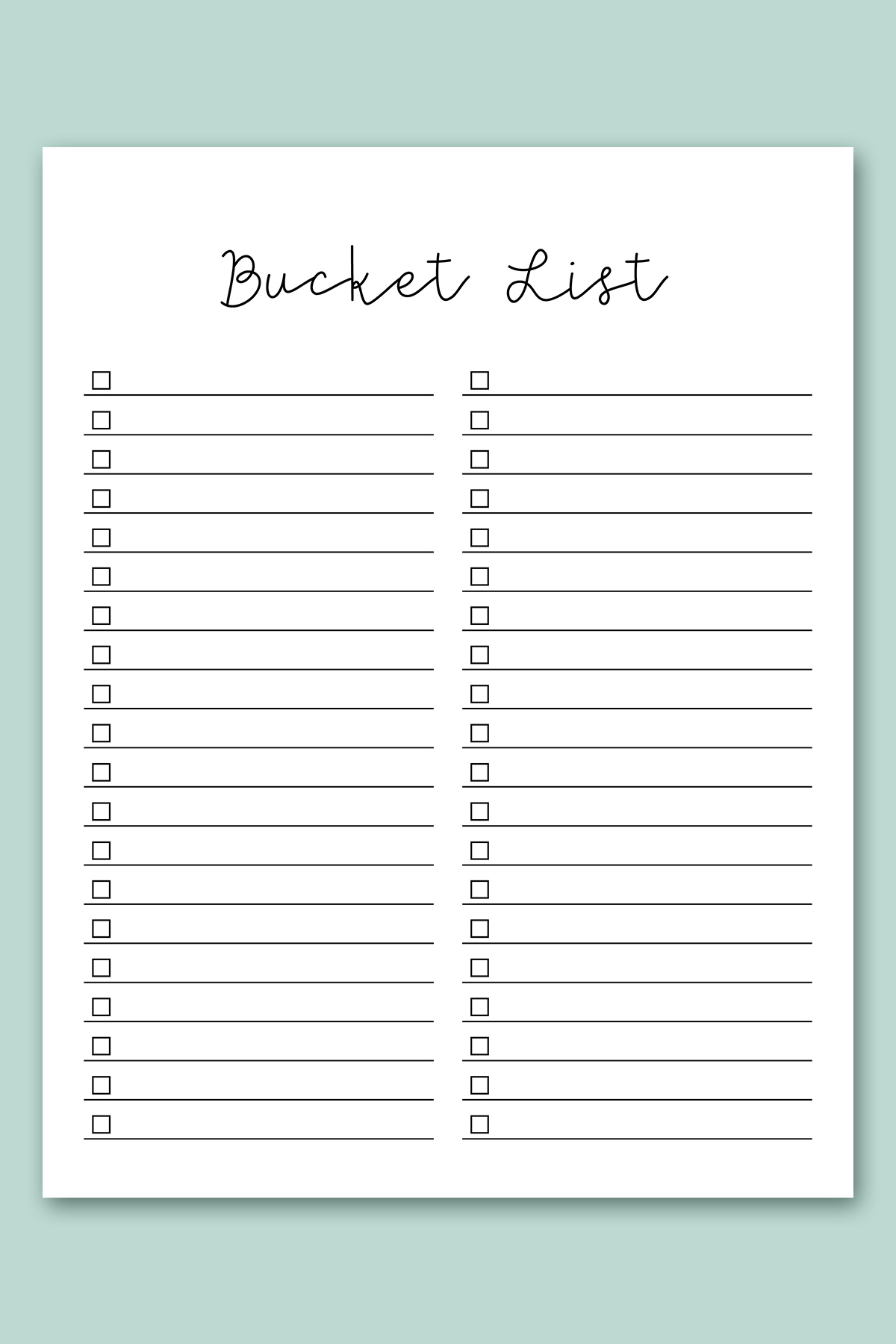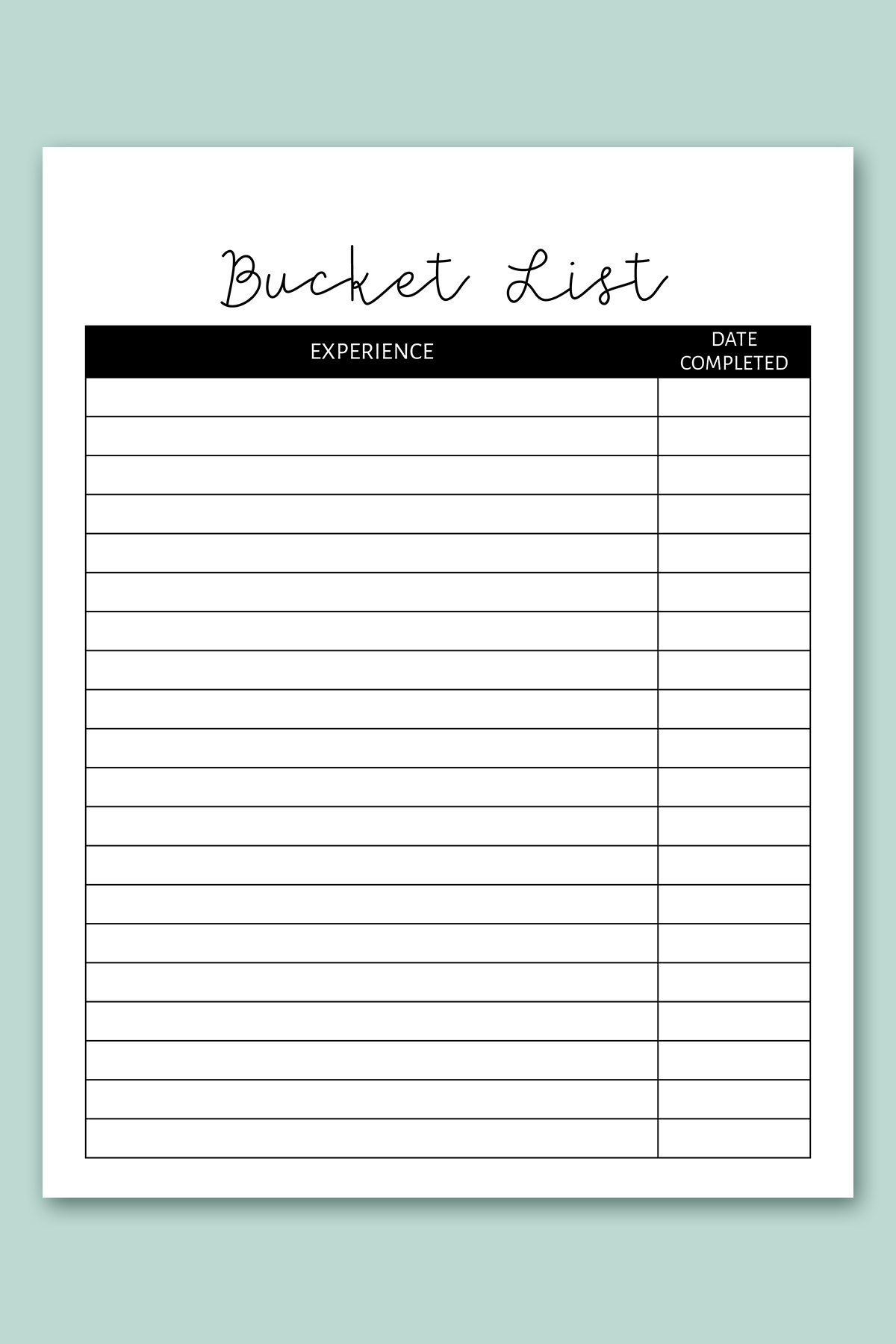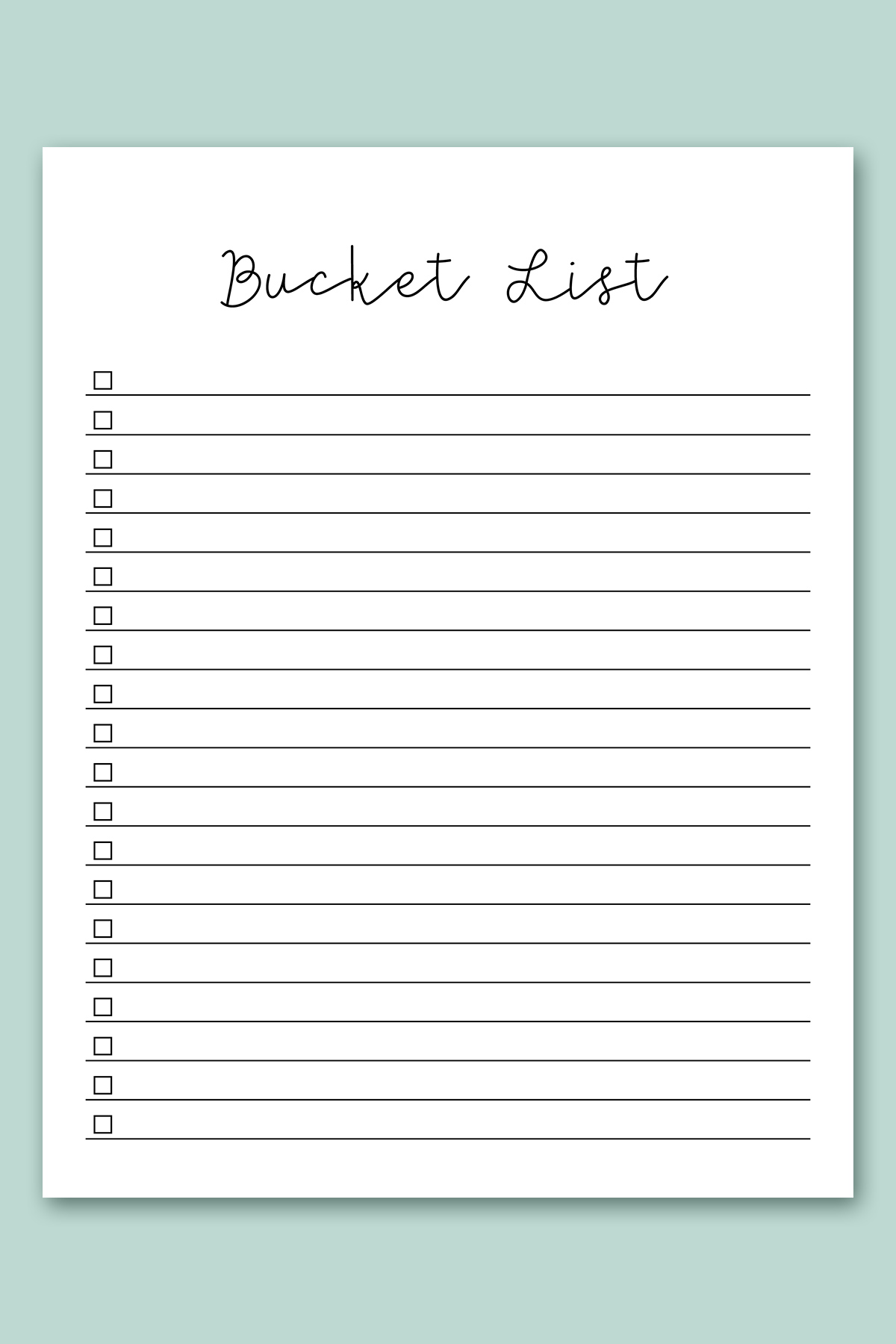 Generic Bucket List Options with Star Design
Lastly, we have another generic bucket list only this one has the addition of a reach-for-the-stars type of design. Just like the list above, this free bucket list template is a fun way to track all of the big and little things you want to accomplish or activities you want to complete. It's great for the whole family, a couple, or an individual. Plus – it works with any age.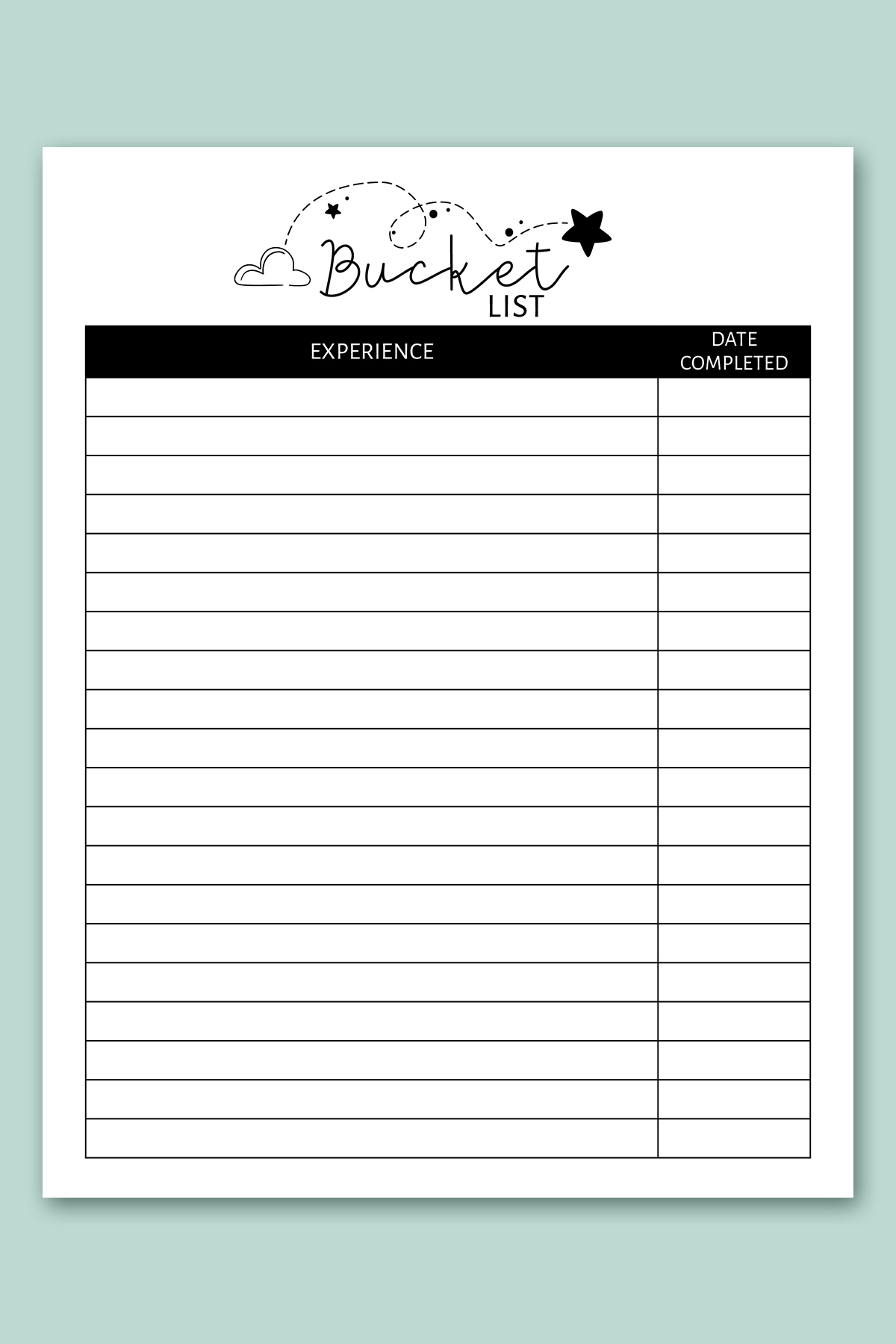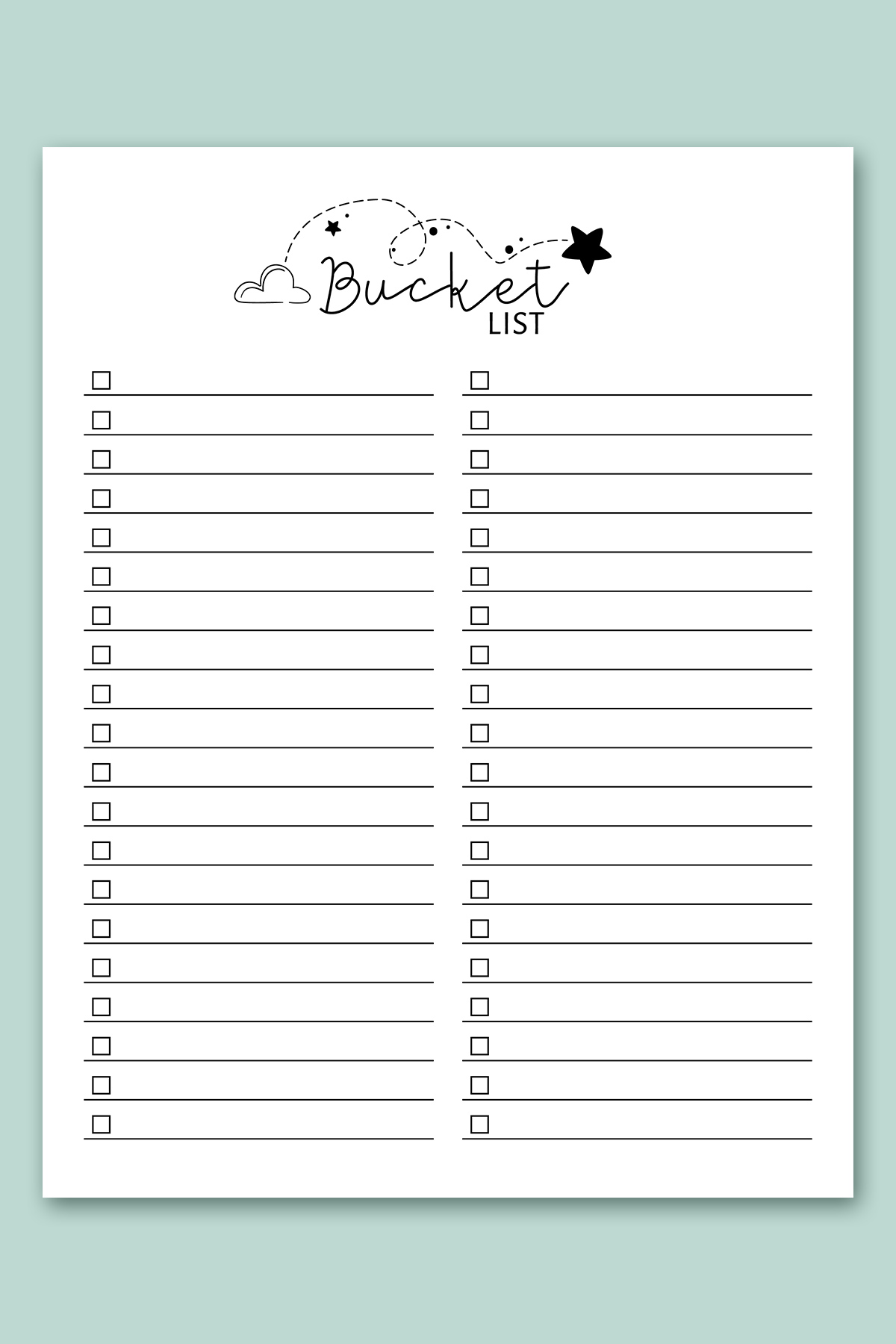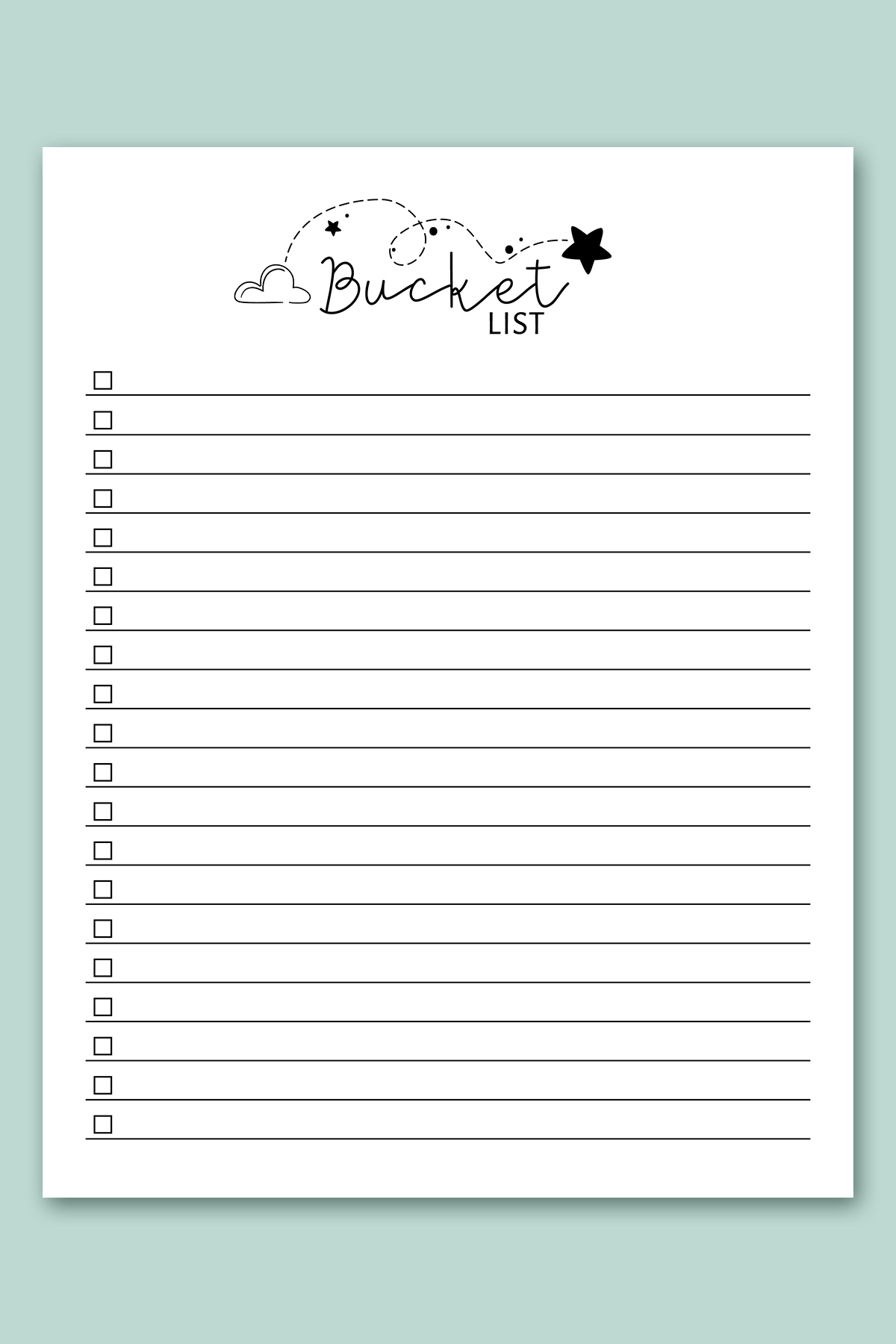 How Can I Download the Files?
You can click here to download the free files or you can click the Click to Download image at the end of this blog post.
To get this file for free, you'll have to be a FREE Mom Envy club member. If you aren't already a member, you can sign up here. All you need to do is enter your email address and you're good to go!
What Size are the Printables?
The printables come in Letter Size and Classic Happy Planner size.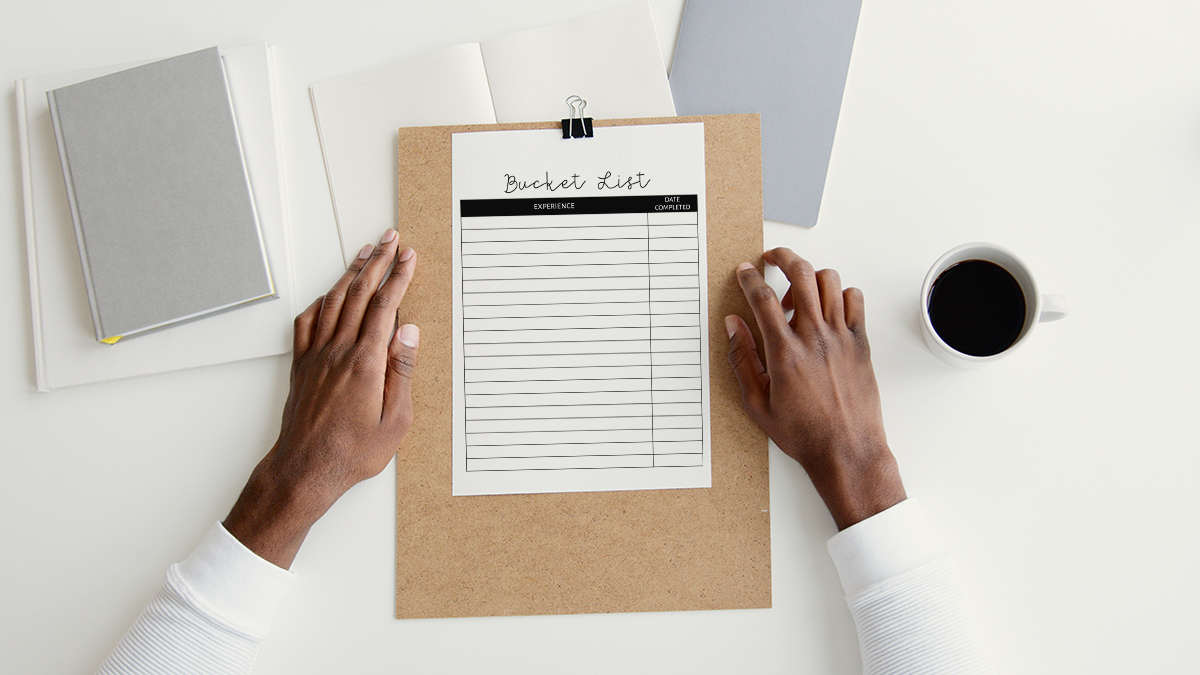 Can I Resize the Bucket List Printables to Another Size?
Yes, you can resize them for any size planner. If you are looking to print just a half-letter sheet, all you need to do is set it to print 2 pages per page and it will automatically cut the size in half. If you would like a different size like A5, follow this how to resize planner printables post.
Can I use the Files in a Digital Planner?
Yes, you can use any of the files in your digital planning apps. If you have a digital planner, you can paste the transparent PNG files directly into your planner.
If you want to use them on your own, you can import the PDF file into your digital planning app and use it.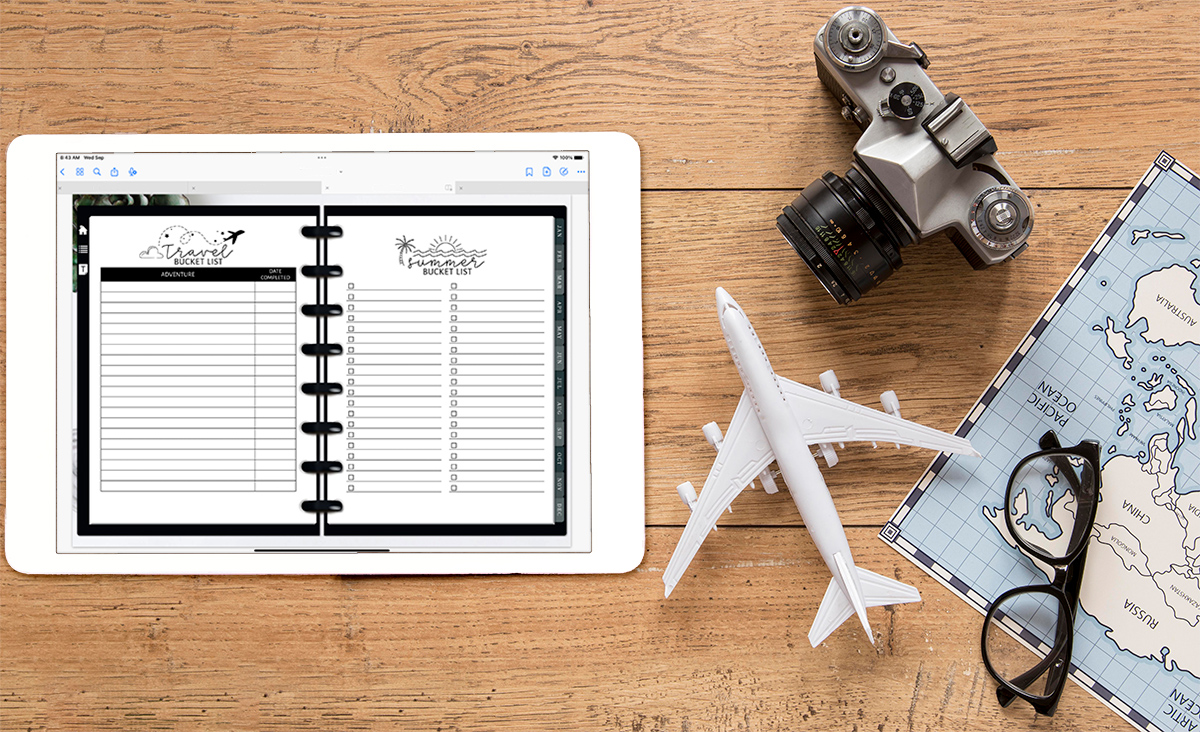 What File Types are Included?
You will get the following types:
PDF Files
Transparent PNG files
JPG Files
What is the Best Paper to Use for the Bucket Lists?
It depends on how long you want it to last. If you want your list to last longer, I would suggest printing it on white card stock (or color card stock). If you're not worried about it lasting, you can print it on standard copy paper.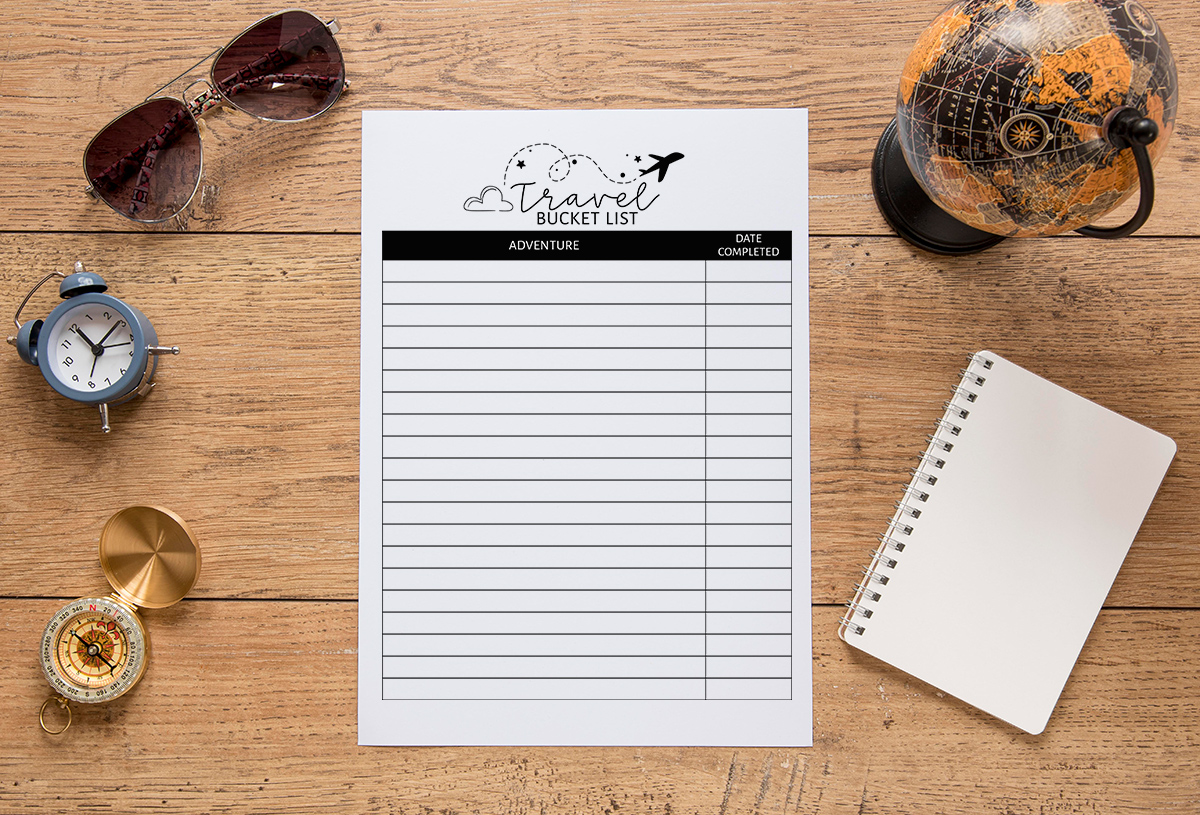 Can I Print the Pages Elsewhere?
Yes! You can send the free printable bucket list template (or templates) of your choice to a local print shop to print it if needed.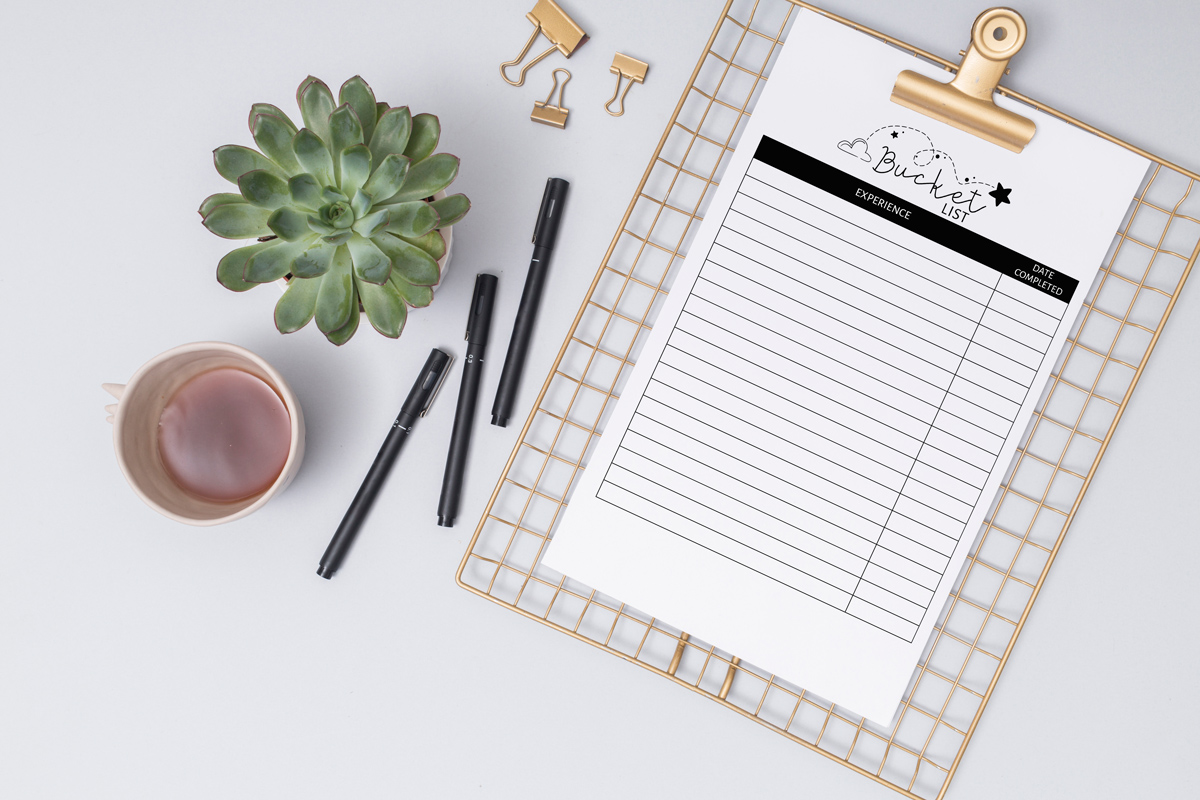 Looking for More Free Printables and Digital Files?
Here are some more options you might like!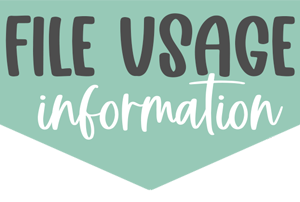 Copyright MOM ENVY 2023. Files may be used for personal use only. No commercial use of the file is available. Files may not be directly shared within Facebook groups, on websites, or in any other way. If using for educational purposes, the file may be printed and copied for classroom use. A link to the web page to download the files may be shared as well as one photo. The file may not be printed and then sold (including local yard sale sites and groups or at local craft fairs). The images may not be used in any way other than to share with a link to the original web page.