Are you looking for a free printable Halloween candy sign for Halloween night? We've got you covered with a set of multiple free printable Halloween candy signs.
They're perfect to print and attach to a front door, bench, front porch pillar, side door, on a party favor table, etc. There are signs for candy, an out of candy sign, Happy Halloween signs, and welcome signs for Halloween parties or haunted houses.
As much as we'd all love to be able to pass out candy the night of Halloween, you may not be available. Maybe you're out trick or treating with your own kids, or at work, or sick, etc.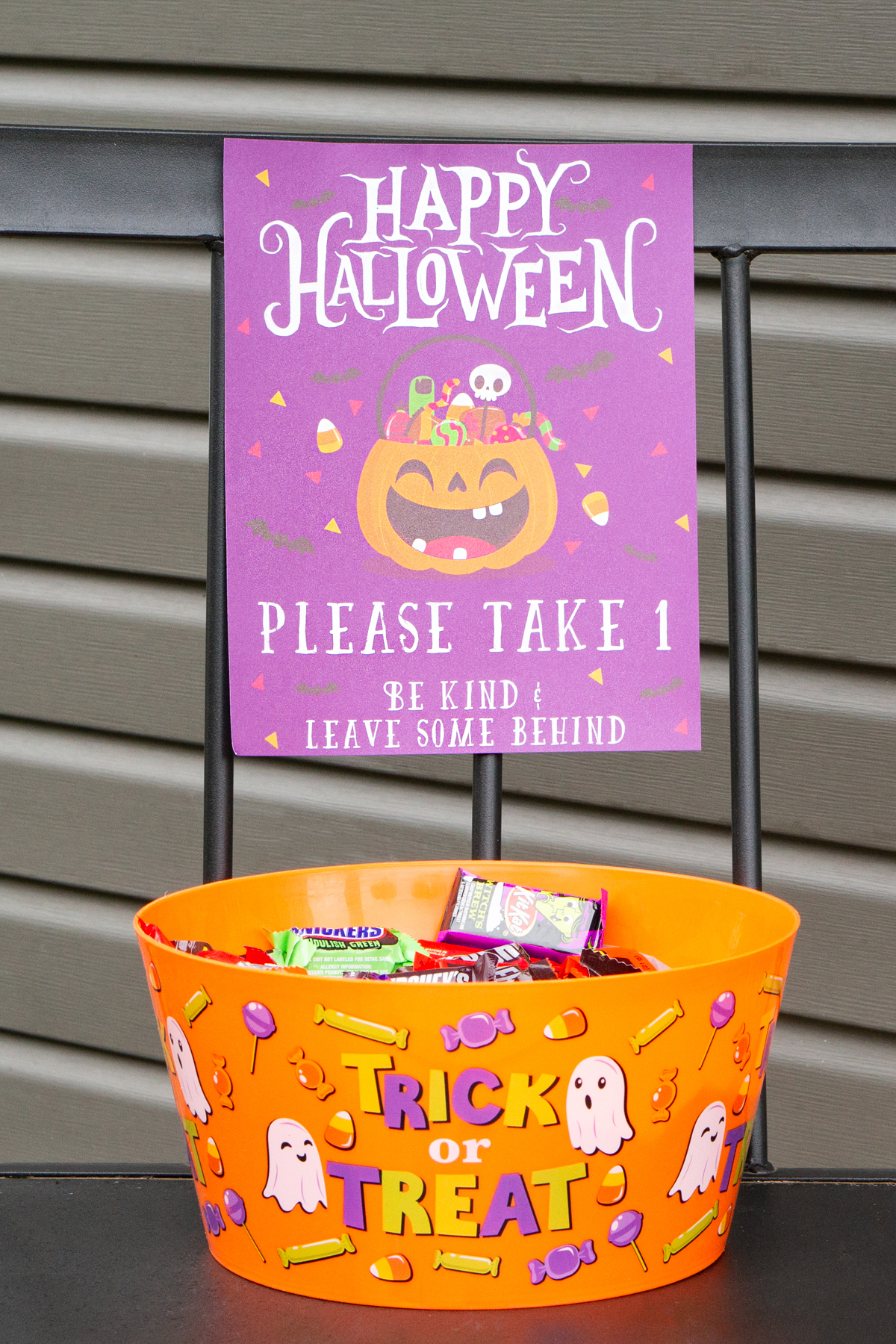 I know for us last year, my husband stayed at home to hand out candy but was bummed he missed seeing our kids trick or treating. We decided that this year we'd just have a candy table or bench set up with a cute sign and some candy. Of course, just make sure to have enough candy to feed the entire neighborhood.
The next best option, if you still want to give out candy, is to set out a big bowl of candy for trick-or-treaters to get their sweet treats themselves. Adding a sign is an easy way to let children (and their parents) know that they are welcome to take pieces of candy from the Halloween candy bowl.
Of course, nothing is stopping older kids (or even young kids) from taking the whole bowl. But, having a sign will give more information about how many Halloween treats the neighborhood kids are allowed to take.
Another way to use the treat signs is for Halloween party favors. You can place your party favors in a big bowl. Add the sign so kids know that they are able to take one of the favors.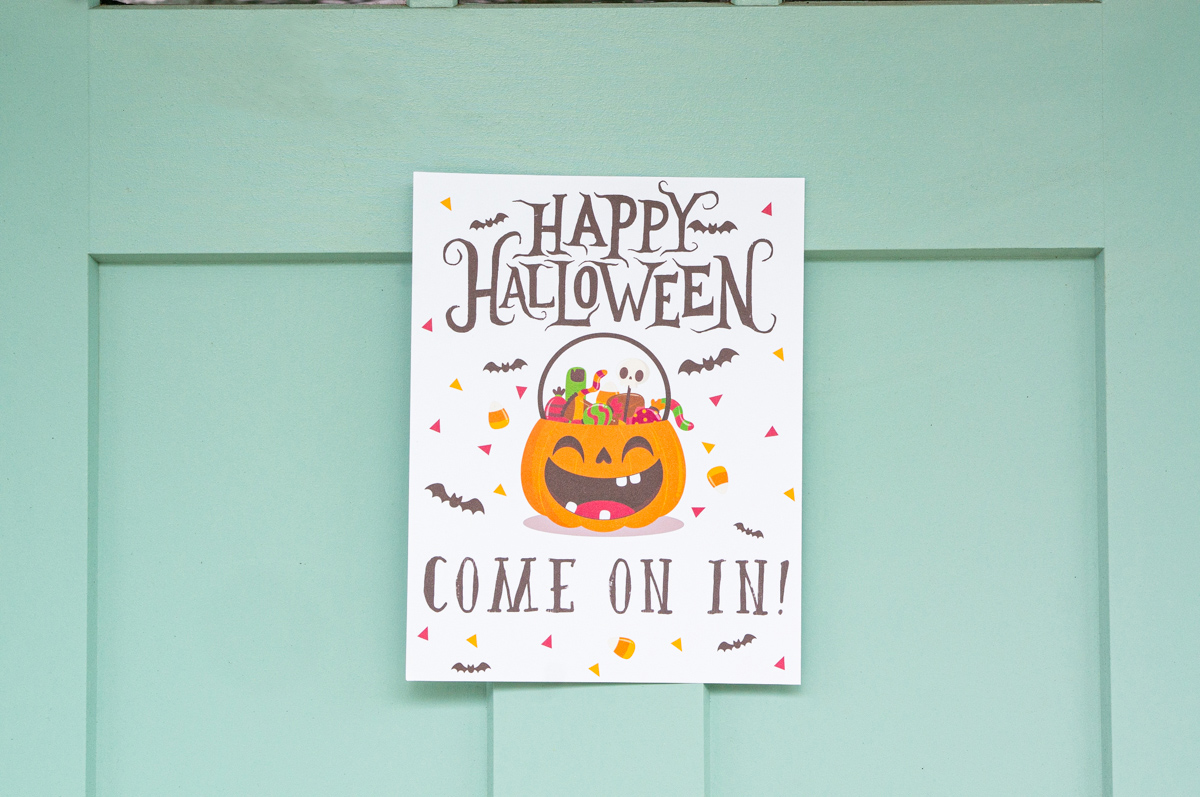 Worried About Using a Lot of Color Ink?
I have two versions of the sign. One uses much more ink than the other type because it has a white background instead of a purple background.
Or, I suggest grabbing an HP Ink ready printer! They make it so you'll never have to worry about how much color ink you use again. If you want to print a sign full of color, it doesn't have any extra cost over a black and white sign.
Learn more about the HP Ink Program here to see if it would be worth it for you.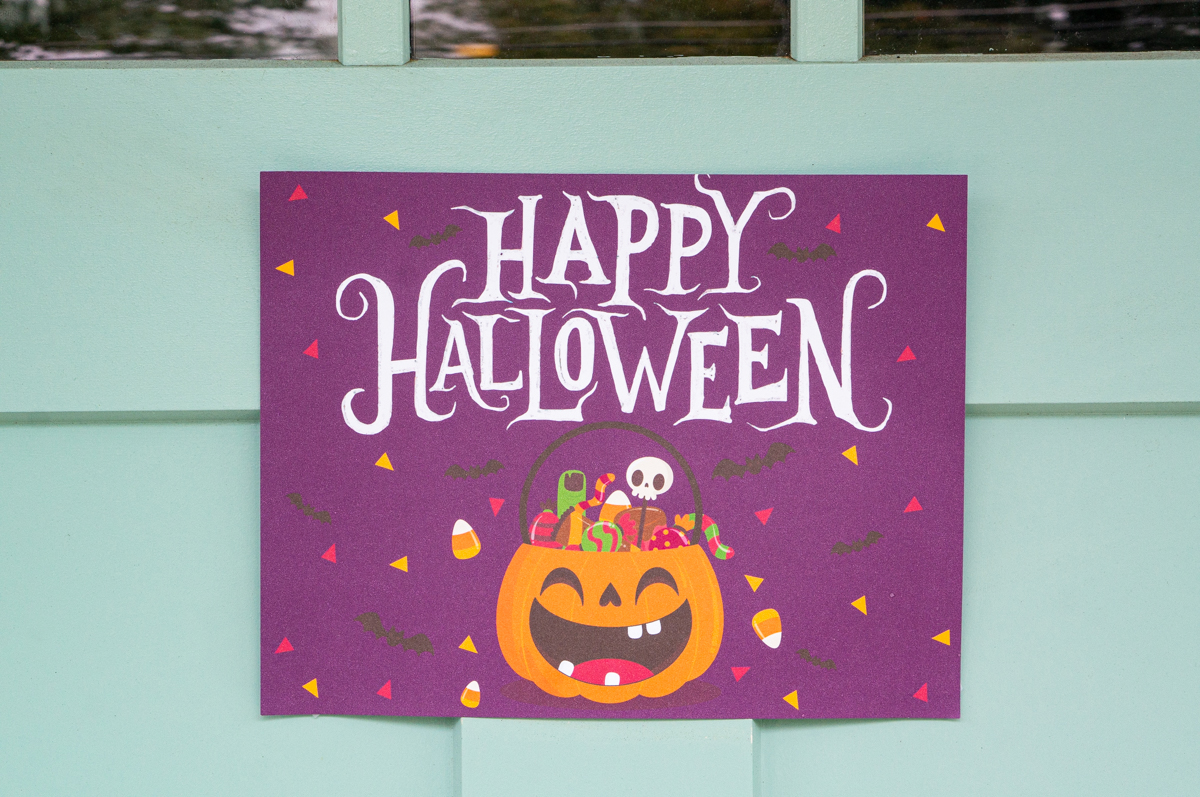 What Do the Signs in the Free Printable Halloween Candy Sign Set Look Like?
Here is what each of the Halloween signs looks like. There is a white background version and a purple background version for each sign option.
First, you have signs telling trick-or-treaters they may take candy. There are three options for how many pieces of candy kids can take: please take one piece of candy, please take two pieces, and please take three pieces.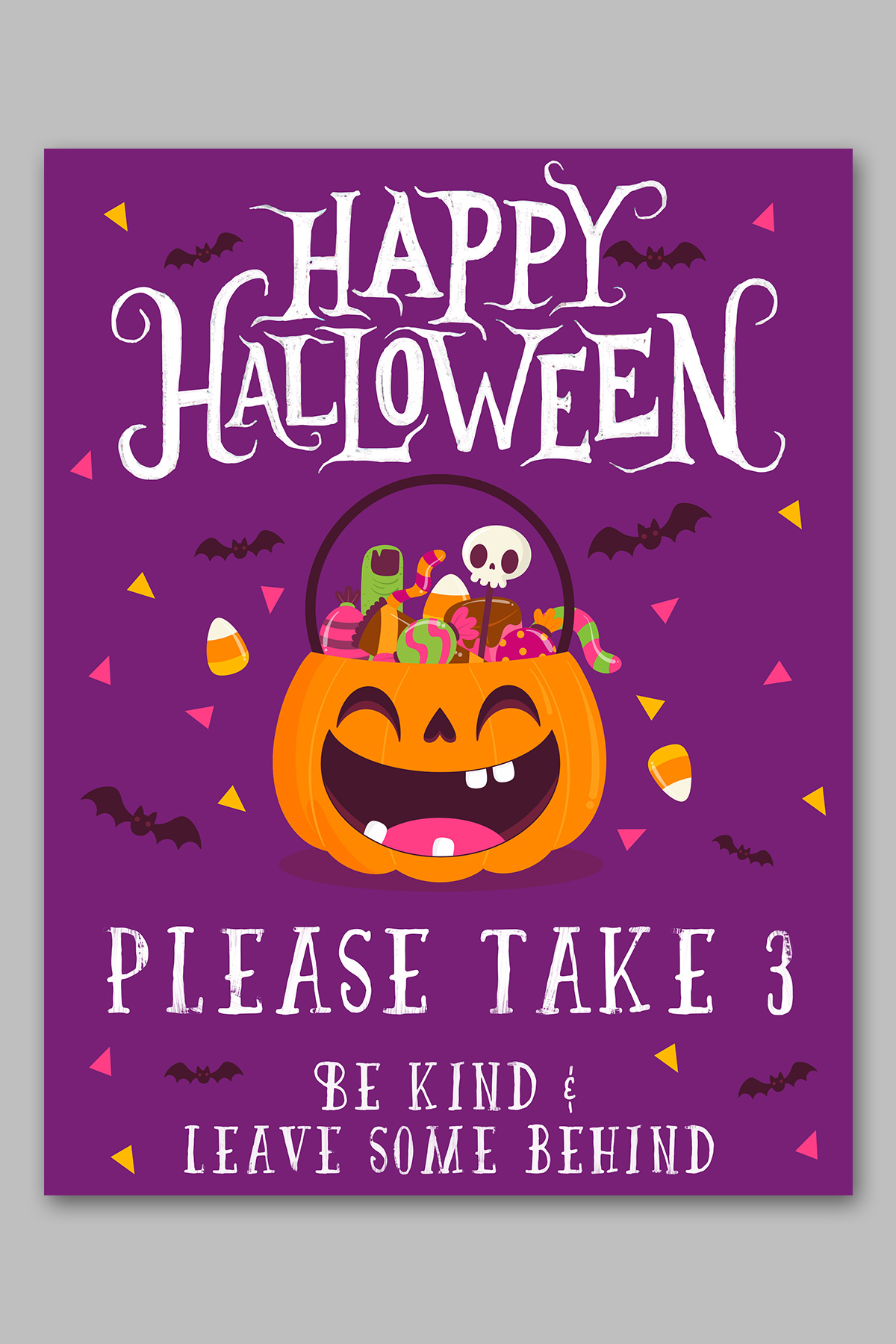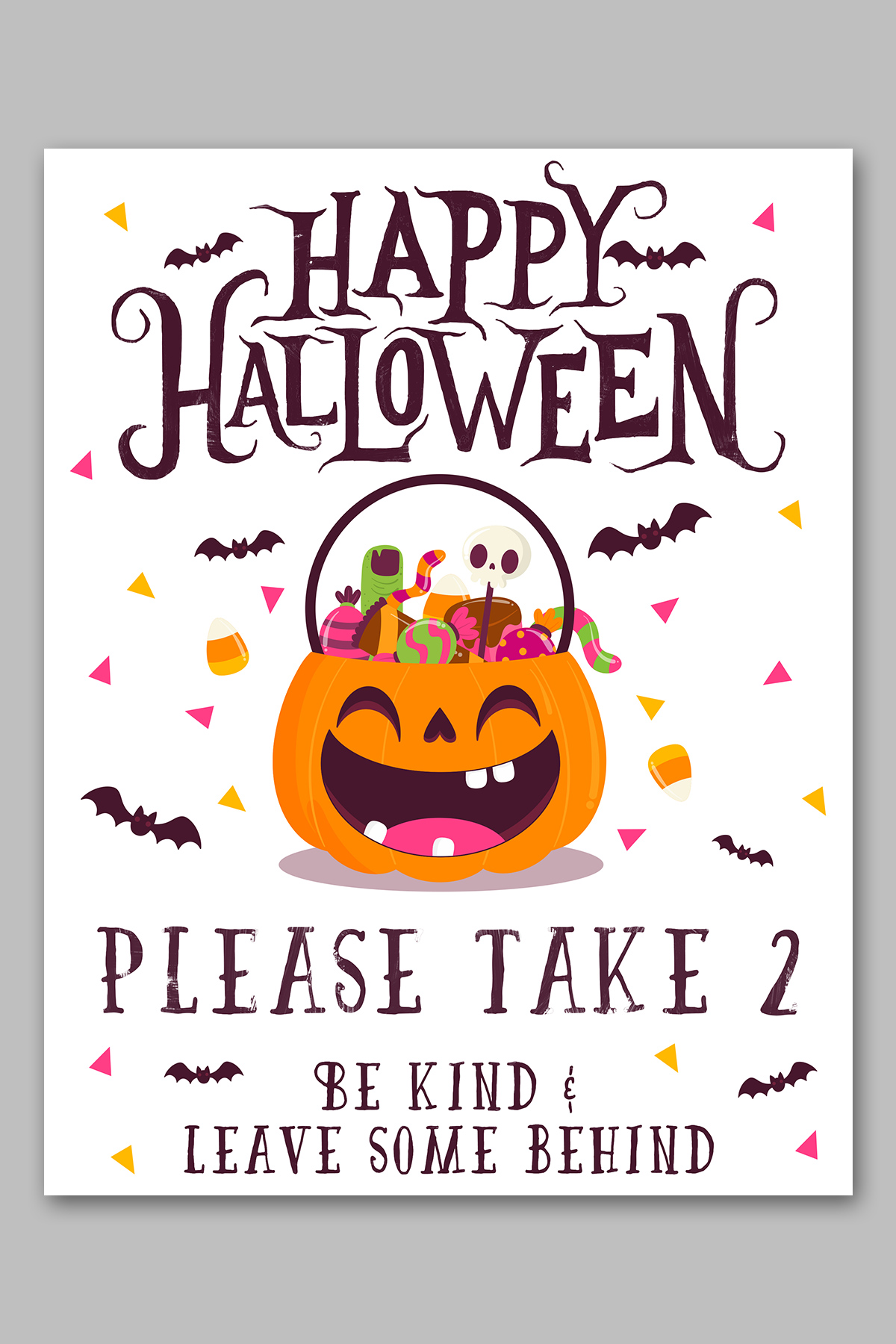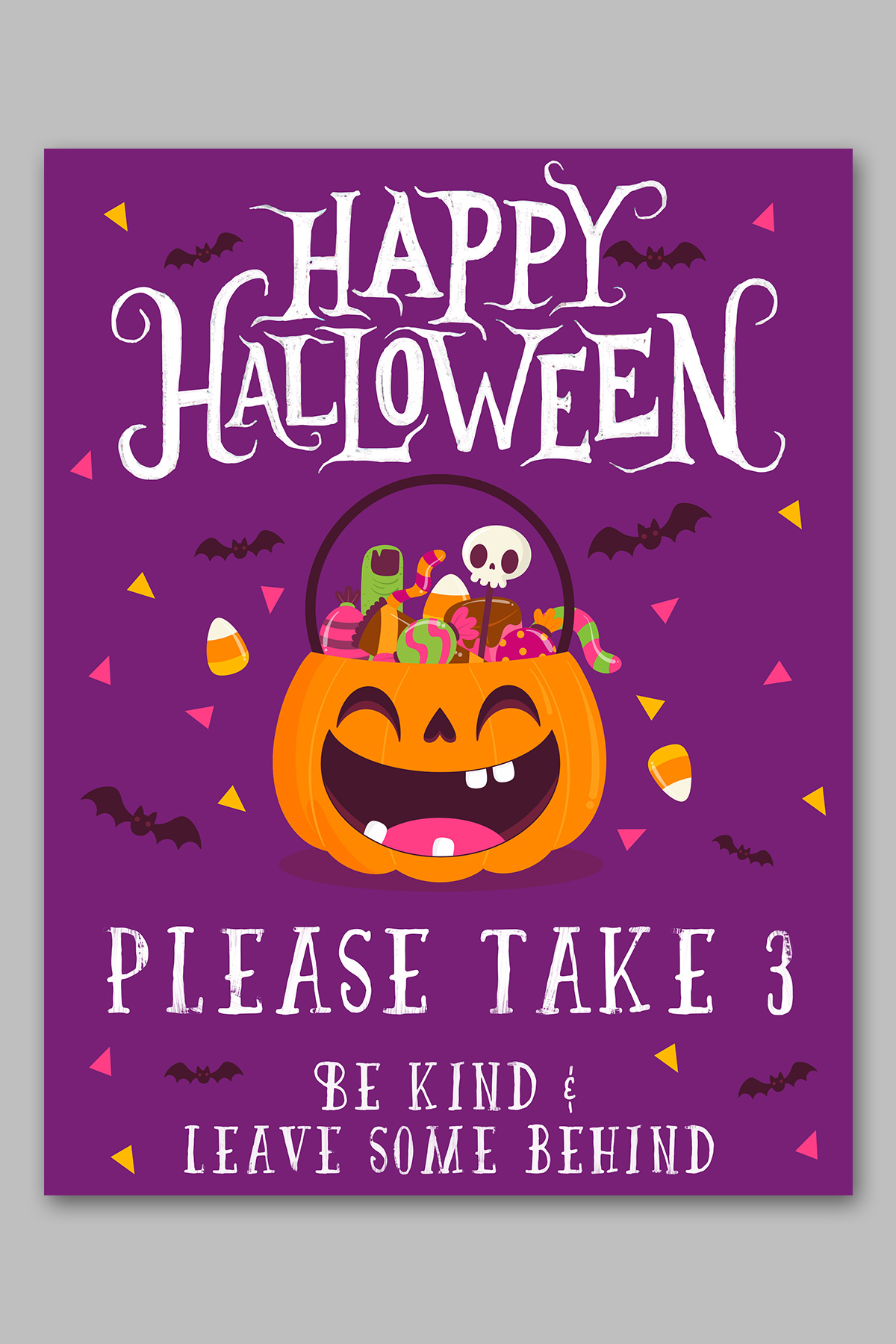 Then there are out of candy signs for when you run out of bags of candy to pass out.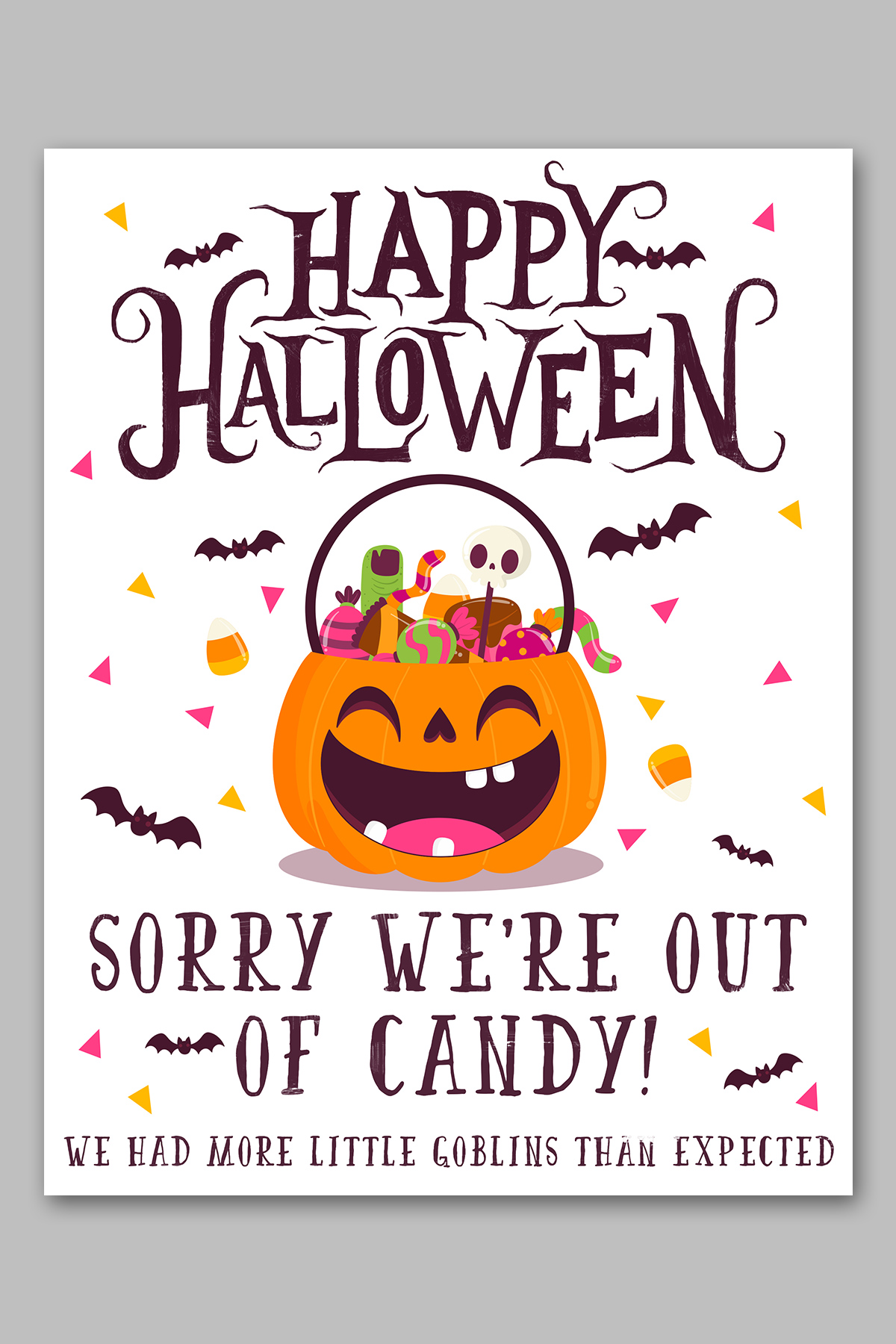 Next, are the Happy Halloween signs.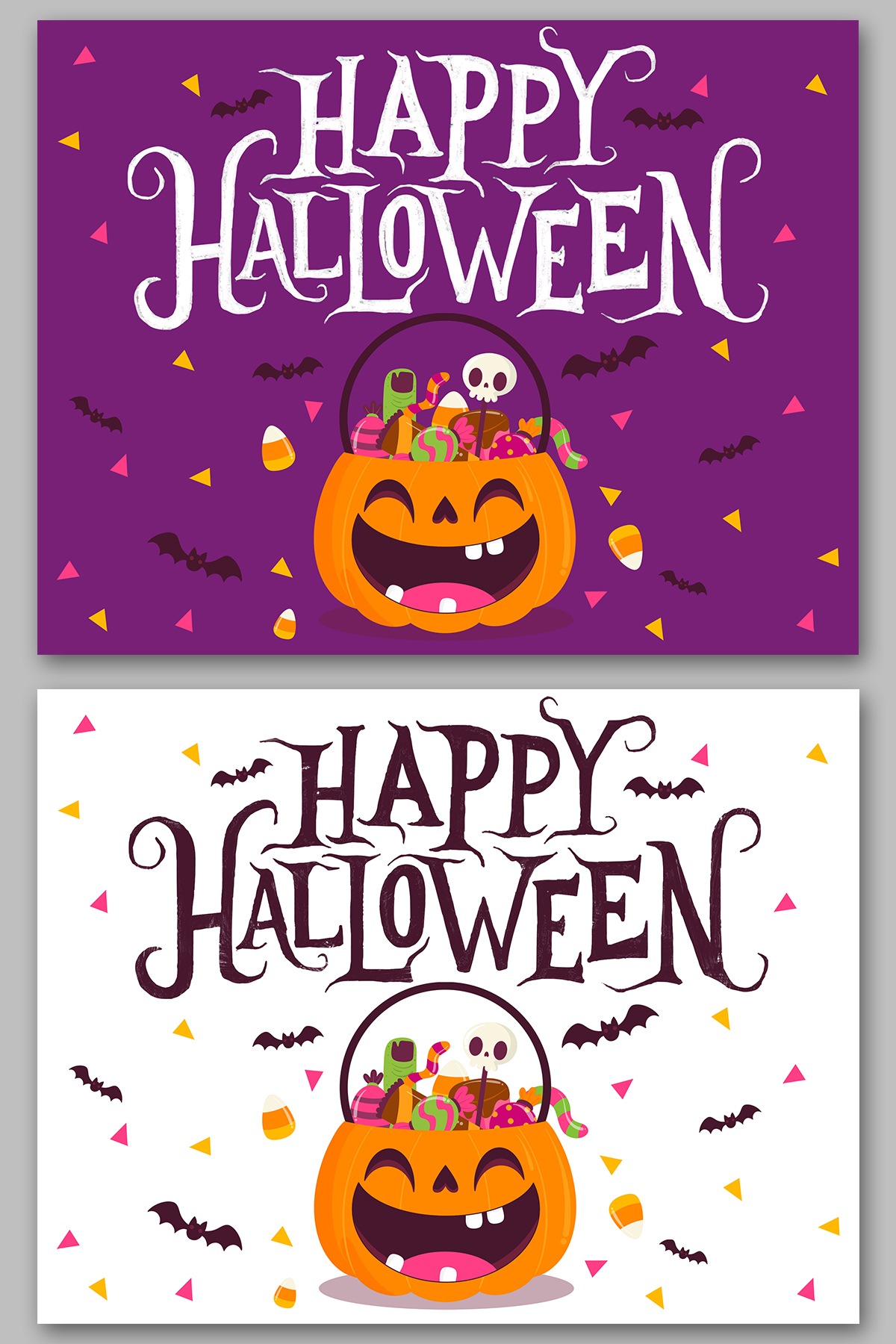 Finally, there are the welcome signs.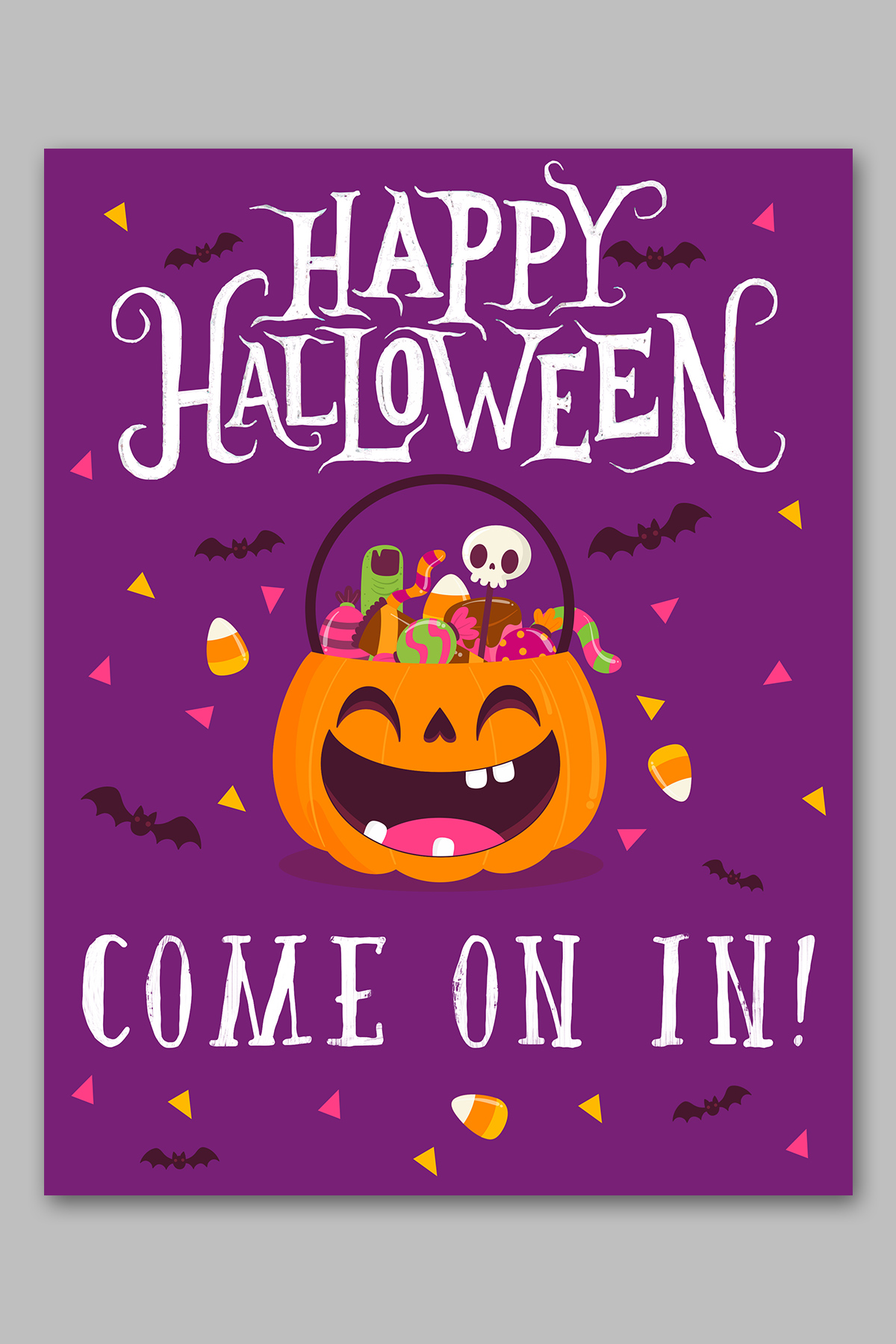 Where Can I Download the Free Signs?
You can get the free downloads here – free Halloween signs or you can click the large image at the end of this post that says: Click to Download.
What Type of Paper Should I Print the Signs On?
For best results, it's a good idea to print the free printable signs on white cardstock. The signs will hold up better than regular printer paper.
If you are expecting wet weather, I suggest also laminating the Halloween sign. Laminating the signs has the added benefit of being able to see them year after year.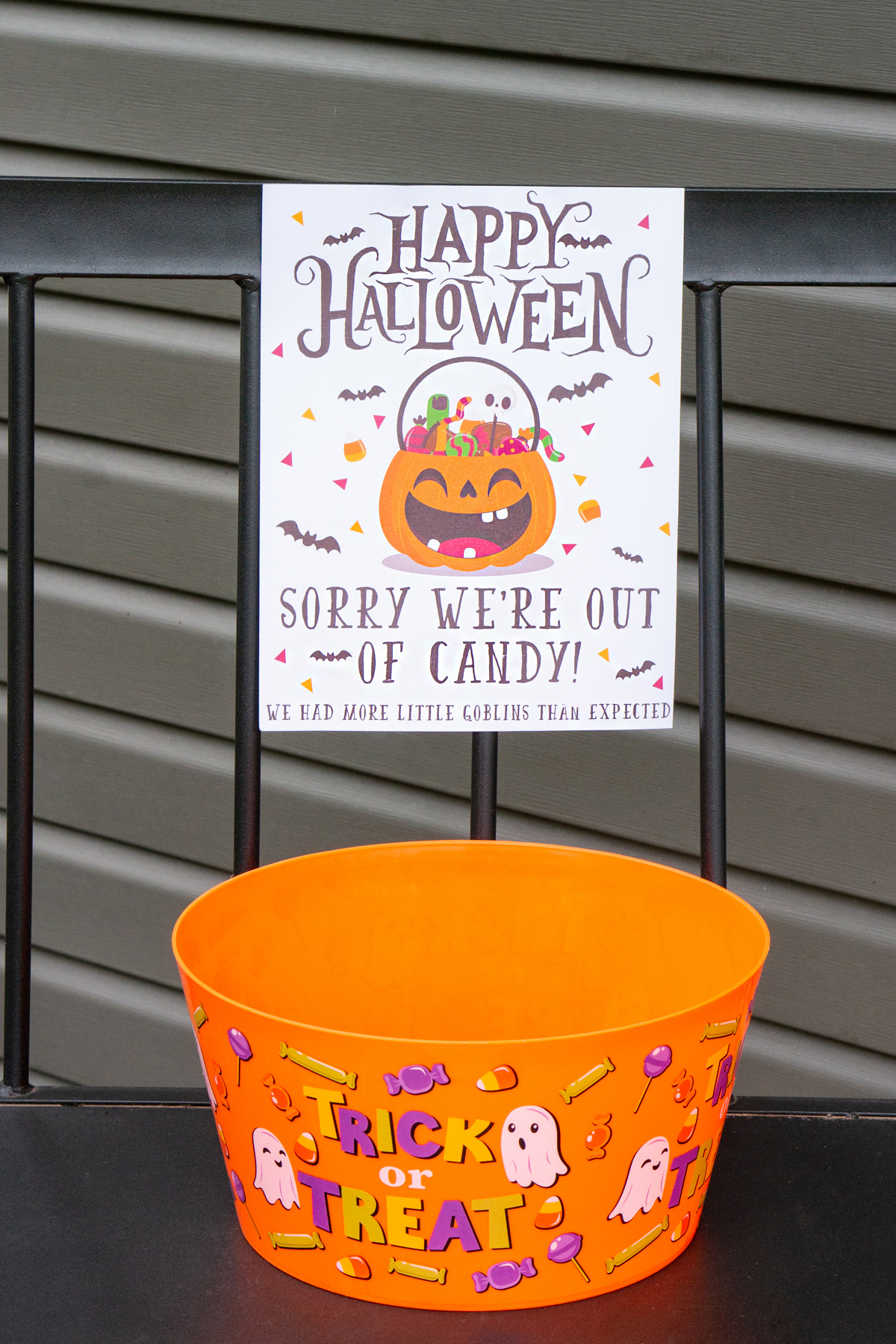 Looking for More Free Printables?
Mom Envy has over 300 free printables. If you sign up for our free Mom Envy club, you'll get a members-only password to get access to all of them. All you need to do is enter your email address and name. Click here to subscribe by email.
​Here are 102 free Halloween gift tags, free printable Halloween game of bingo, and more Halloween fun.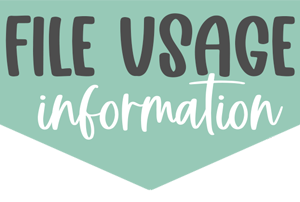 Copyright MOM ENVY 2023. Files may be used for personal use only. No commercial use of the file is available. Files may not be directly shared within Facebook groups, on websites, or in any other way. If using for educational purposes, the file may be printed and copied for classroom use. A link to the web page to download the files may be shared as well as one photo. The file may not be printed and then sold (including local yard sale sites and groups or at local craft fairs). The images may not be used in any way other than to share with a link to the original web page.