Do you use your planner to keep track of your budget? Or are you in desperate need of a budget system that works for you? Over the next couple of weeks, I will be providing various planner printables to help get your budget in order.
If you don't have a planner, no problem! You can download free planner inserts here and here. Then, you can use the printables to create your own budgeting planner.
If you're looking for some FREE budget bullet journal style planner printables, check these out here.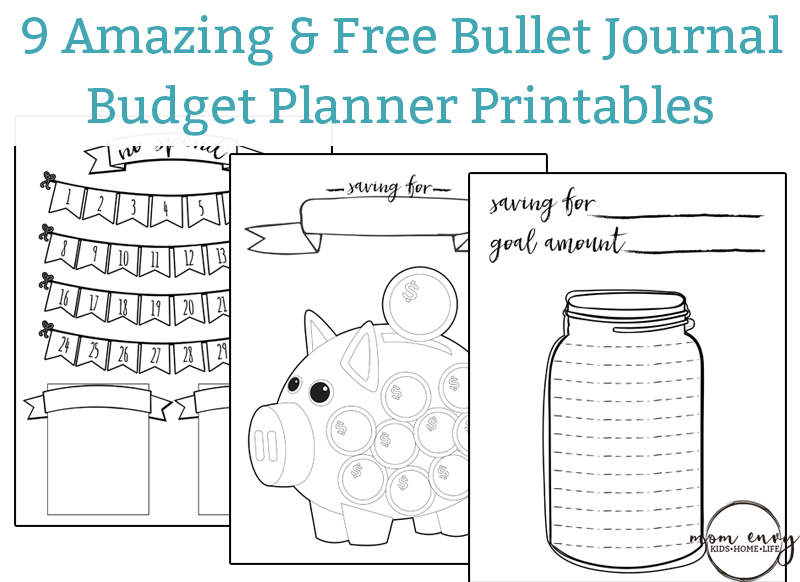 Free Budget Planner Stickers – The Essentials
The first set in our series includes all of the essential free budget planner stickers you need to get started. These are a few of my favorite ones from the set.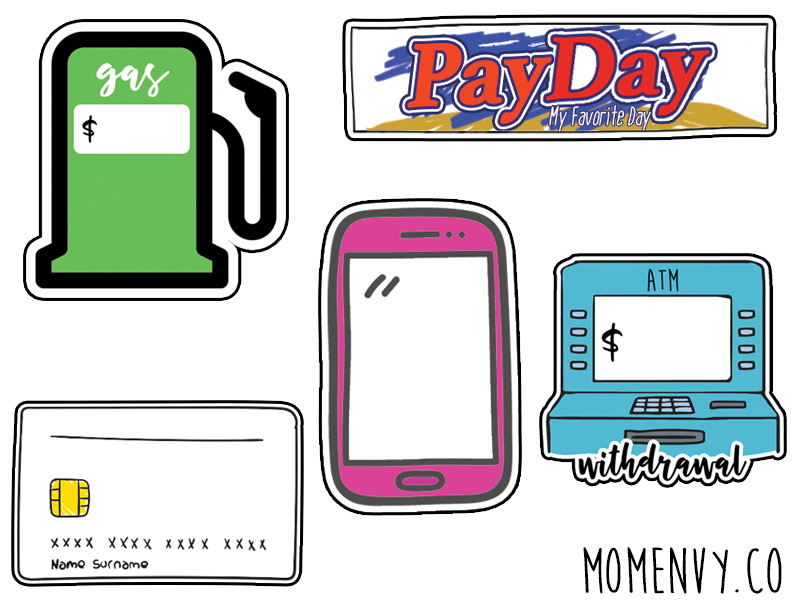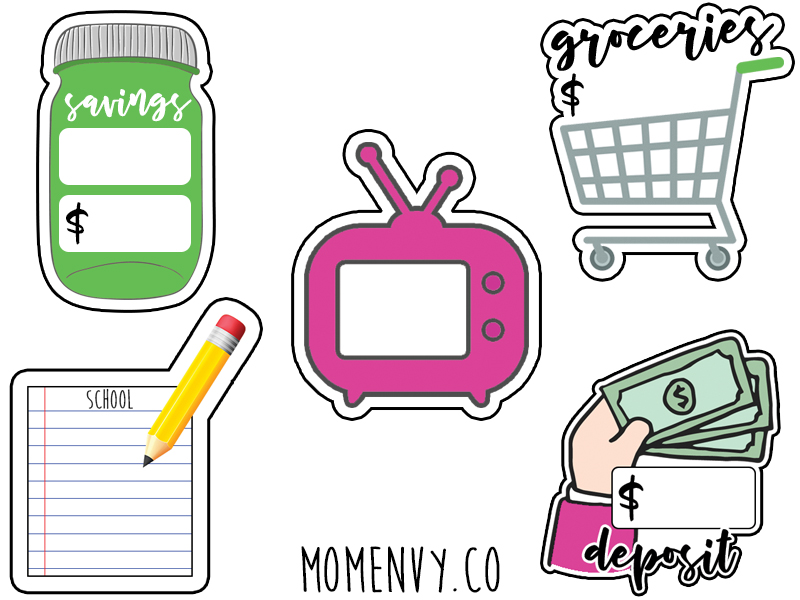 The full set of Free Budget Planner Stickers includes:
Bill due
Payday (5 different designs)
Savings
Groceries
Gas
School (use these to note tuition, field trips, PTA dues, etc)
House (mortgage, insurance, remodeling bills, etc).
Cell phone
Internet (laptop)
Credit card
Car payment
Car insurance (car with umbrella)
Health Insurance (medical bag)
Water
Electric
Gas/Oil/Propane (the fire symbol is used to represent all of these)
Withdrawal
Deposit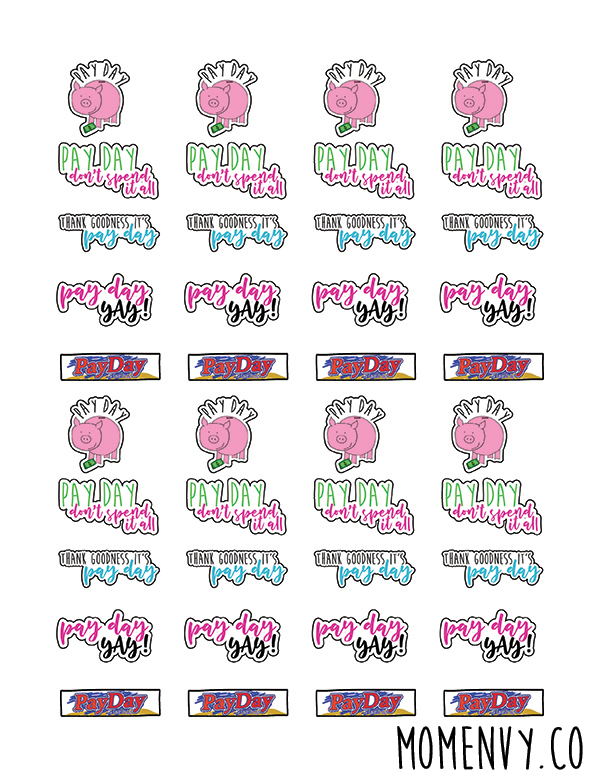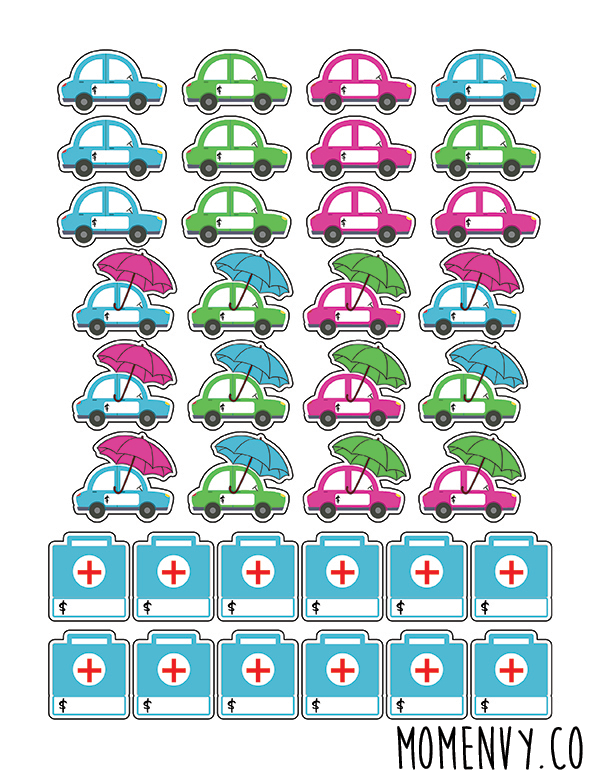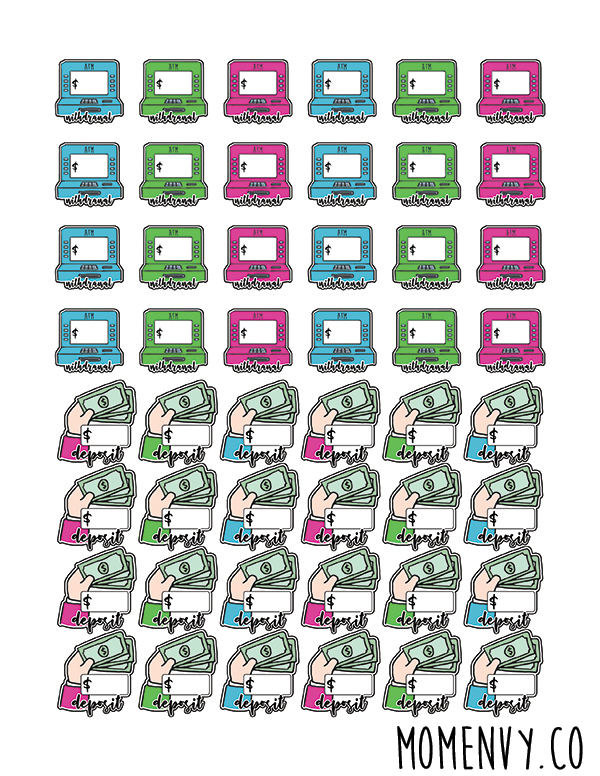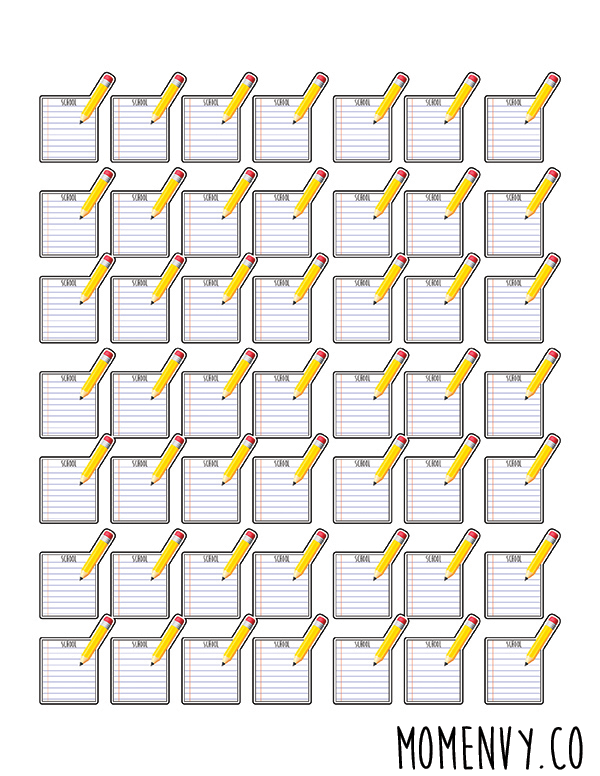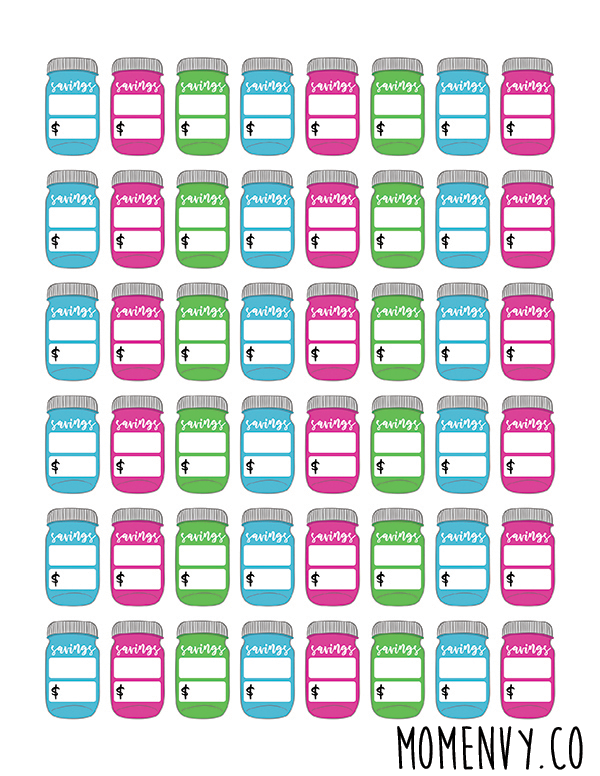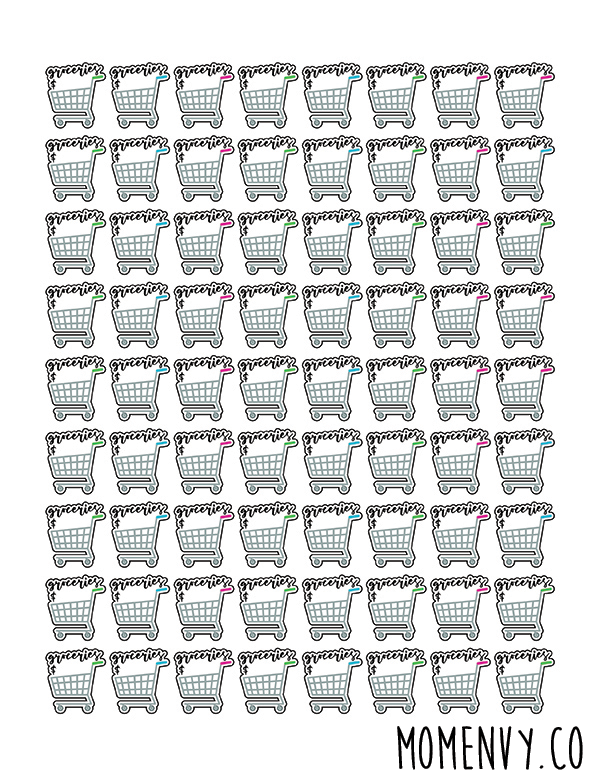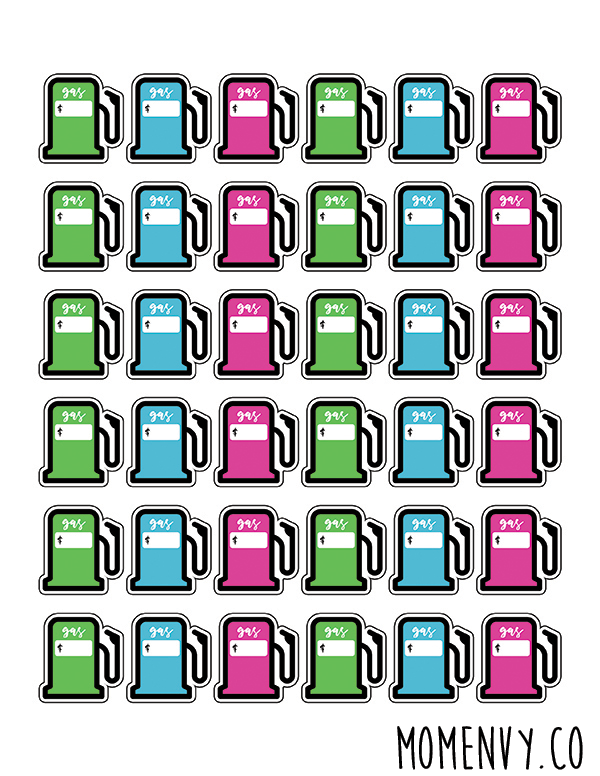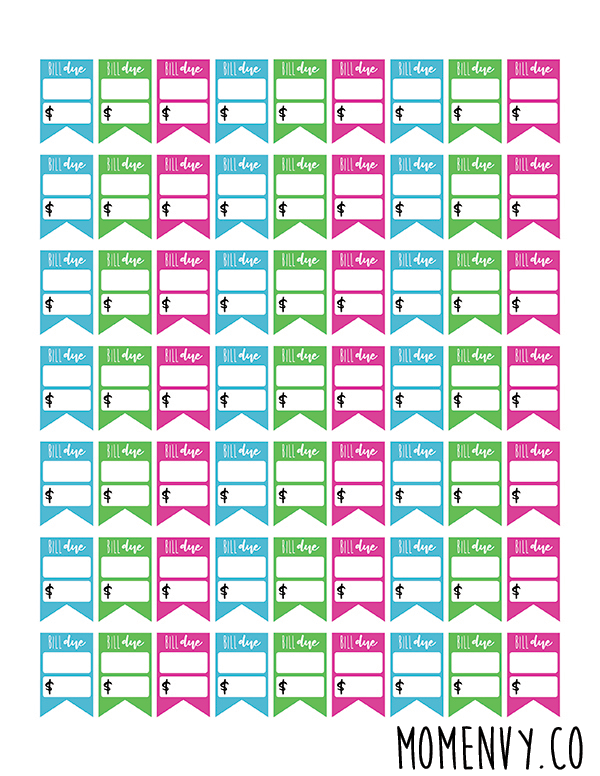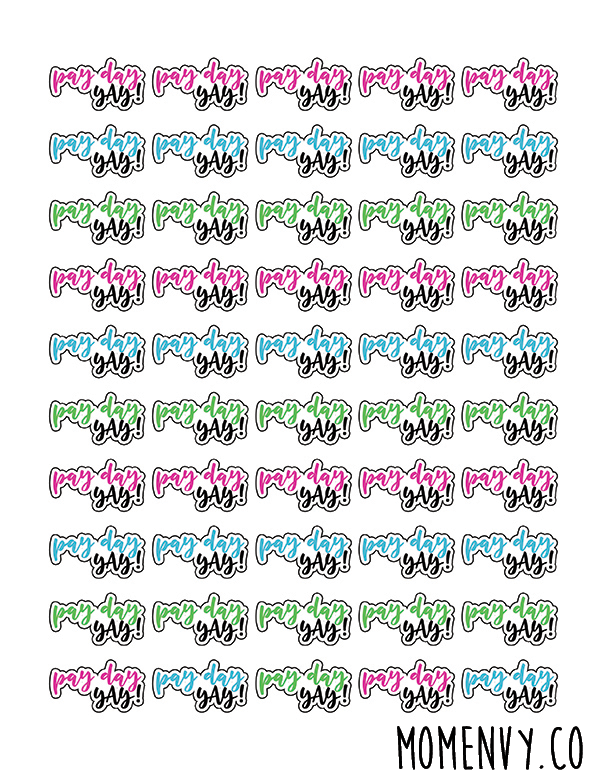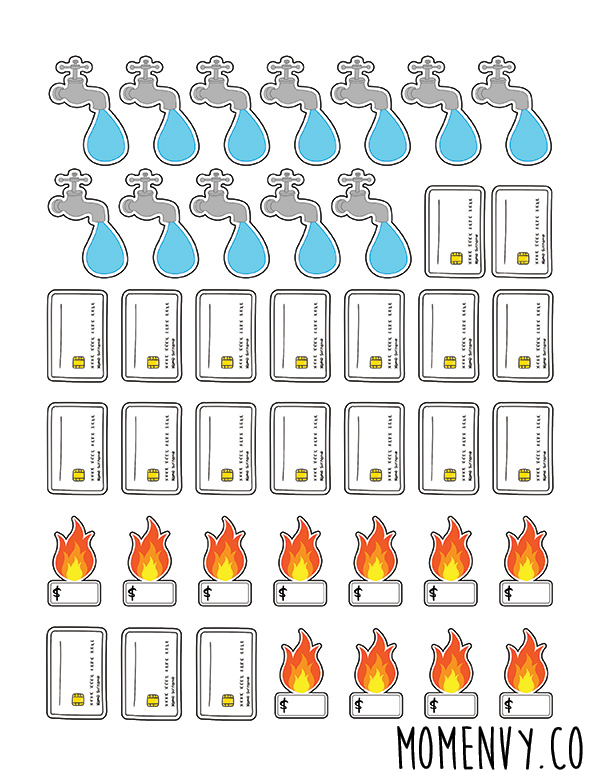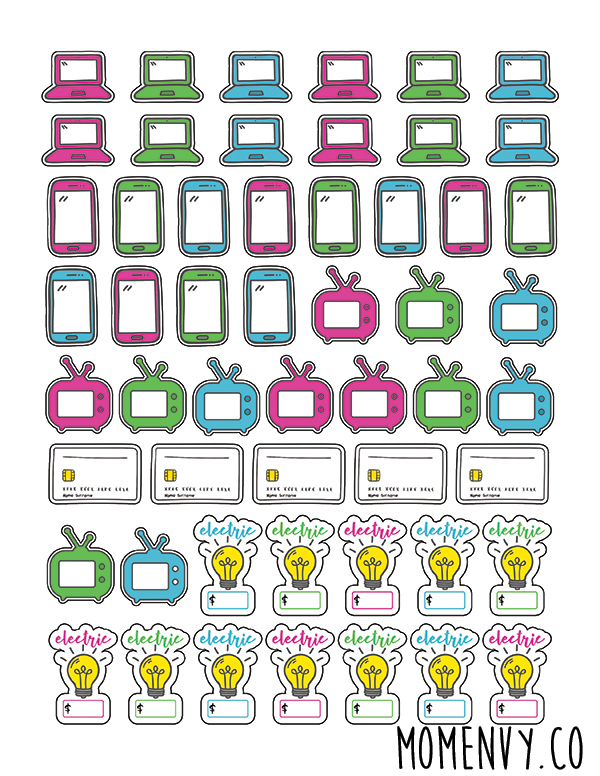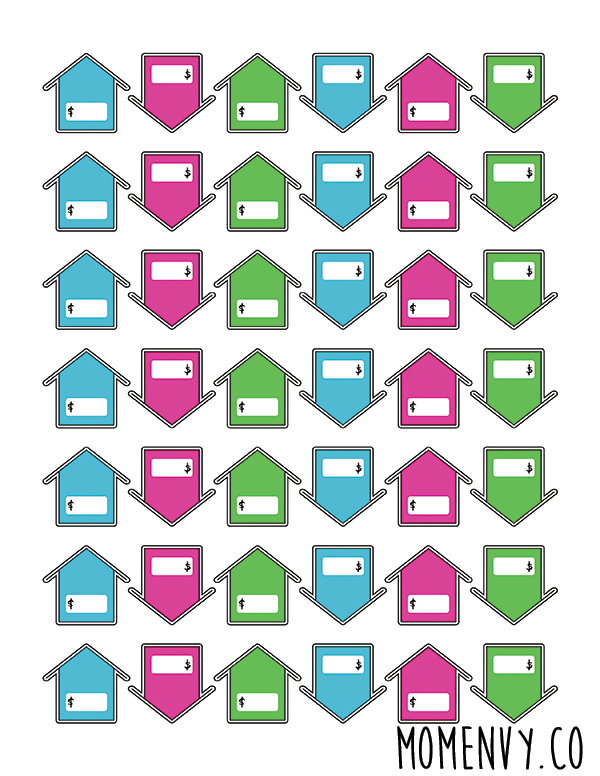 Looking for more planner printables? Mom Envy has over 200 FREE Planner printables! Check them all out here: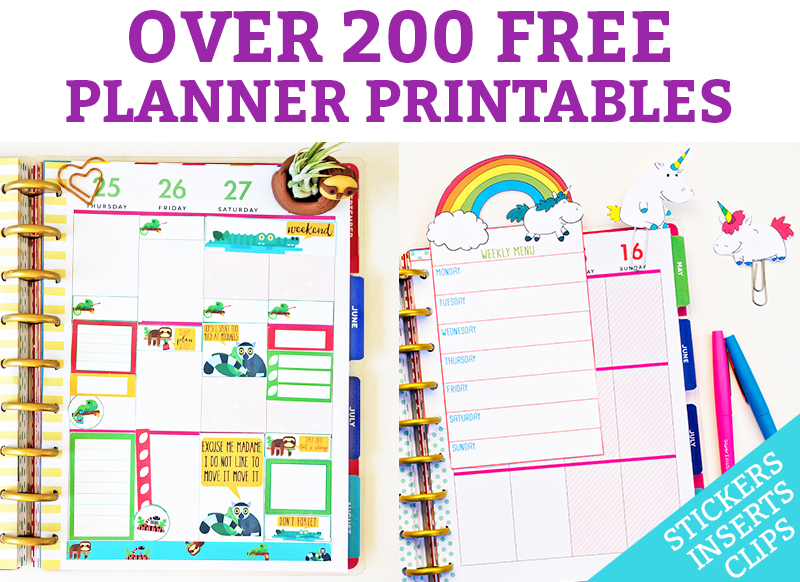 As an Amazon Associate, I earn from qualifying purchases. I am also an affiliate for the HP ink program. Click here to read more.


Copyright MOM ENVY 2018. Files may be used for personal use only. No commercial use of the file is available. Files may not be directly shared within Facebook groups, on websites, traced in Silhouette or Cricut program, or in any other way. A link to the web page to download the files may be shared as well as one photo. The file may not be printed and/or created using vinyl and then sold (including local yard sale sites and groups or at local craft fairs). The images may not be used in any way other than to share with a link to the original web page.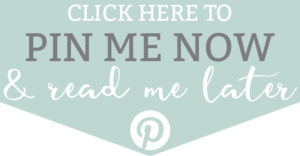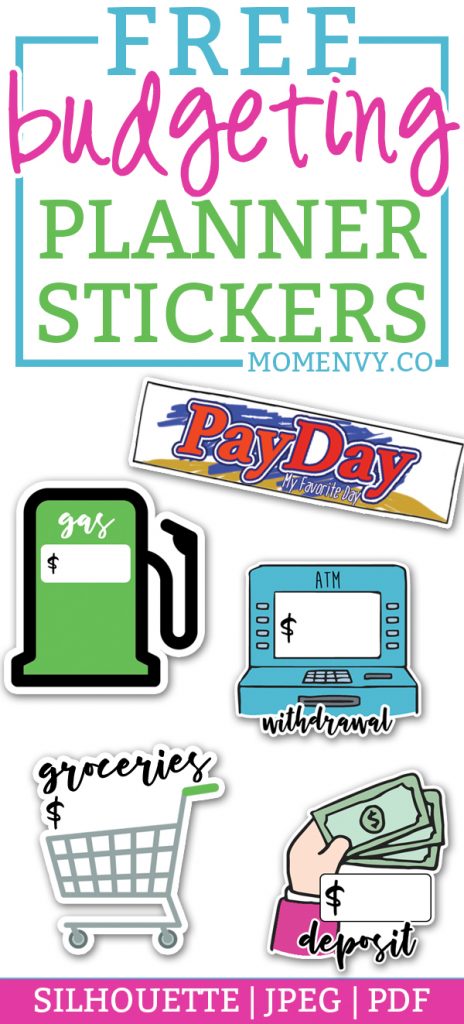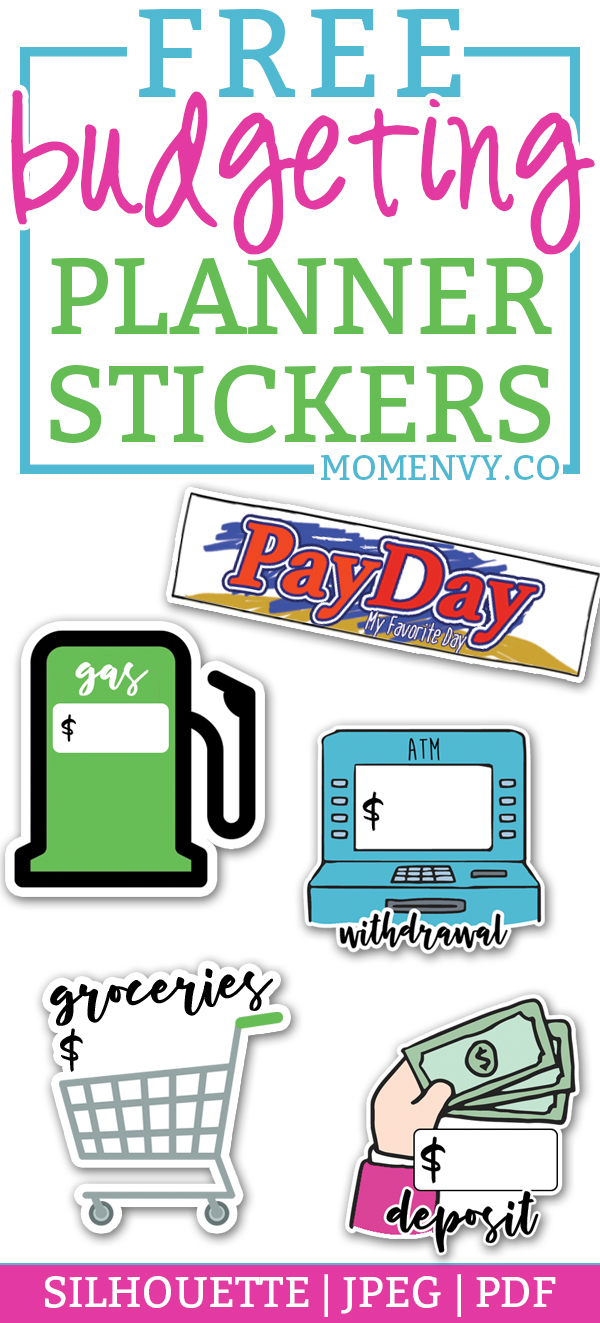 Looking to start a No Spend Month? Check out these FREE no spend printables.