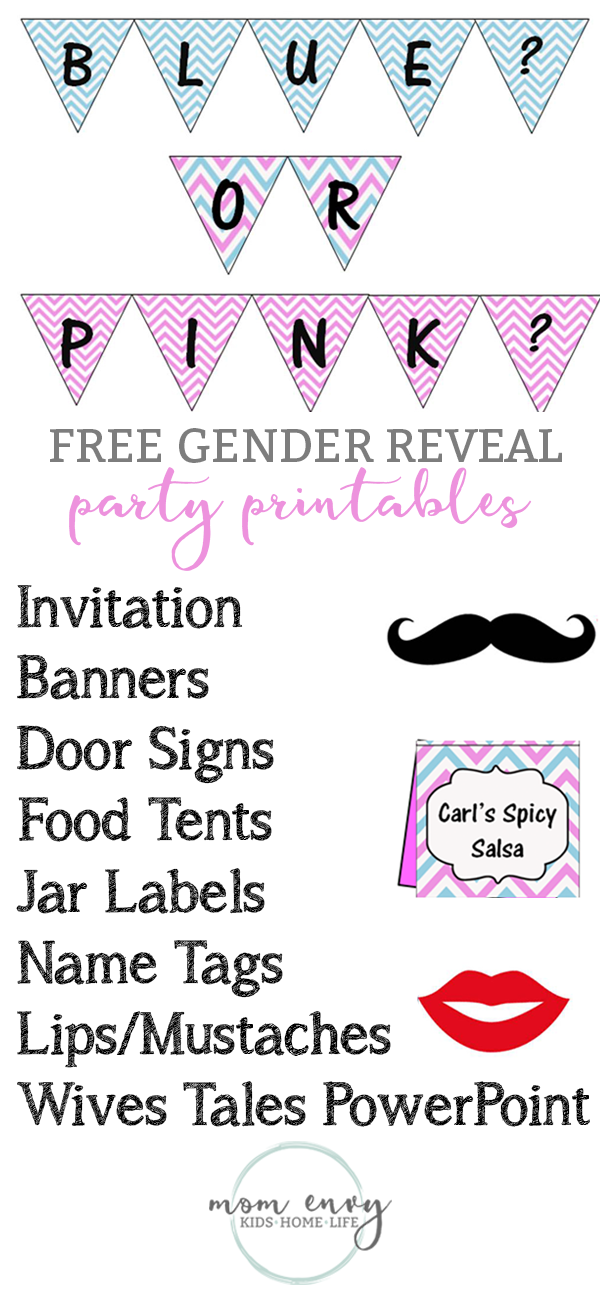 One of my favorite moments of my pregnancy was our gender reveal party. I had been craving Mexican food at that point in my pregnancy so it inspired a fun fiesta-themed gender reveal. Our guests hit a pinata filled with blue candy to reveal that we were having a little man.
Did you have a gender reveal party? What is your favorite way you have seen to announce the gender? I have found so many creative ideas since having our party! I know that a lot of people think these parties are over the top, but in my opinion, it's just one more great reason to have a party! Who doesn't love a party?? We had just family at ours which kept it more manageable.
Today I am sharing with you a free party pack that has everything you need to host your own gender reveal party! They files are even editable in Word so that you can customize them to meet your needs! While I generally use Photoshop for my design, I originally created these on BRT in Word so that other people could customize them.
Party Pack Includes: (I suggest printing them on white cardstock)
Plain banners (as pictured)
Chevron background banners
Mexican-themed banner
Chevron Team Girl & Boy name tags
Chevron Signs for the front door
Chevron Signs to use in various places
Chevron food tent labels
Chevron food labels (I printed these on large labels and put them on Mason jars for the toppings)
Chevron Invitation
Gender Wives Tales PowerPoint
Lips and Mustaches
Pictures from my Party
Here are some pictures of the decor at the party. Unfortunately, I did not get pictures of everything and they are not the best quality. I had no idea at the time that I would be starting a blog and would be dying to go back and take beautiful pictures of the set up.
Name Banner & Team Pink/Blue Signs
Here is one of the banners with the two possible baby names. Also, the Team Blue and Team Pink signs. You can edit the banner to have your baby names. I also added ultrasound pictures on the mantel with the caption, Girl or Boy?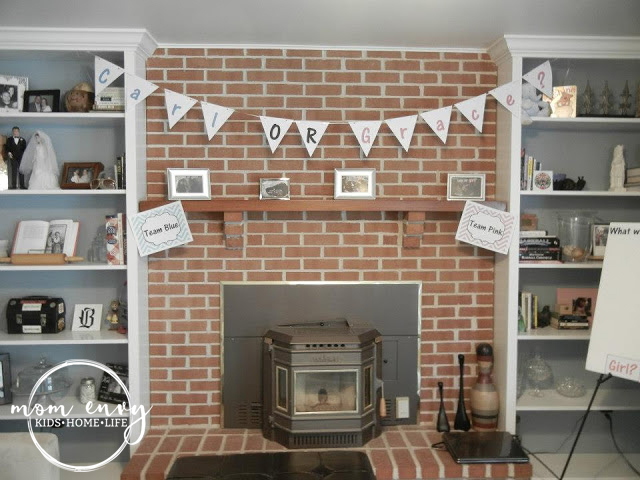 Banner 2 and Food Tents
This banner includes some Mexican-themed clip art. There are also little food tents in front of each food item.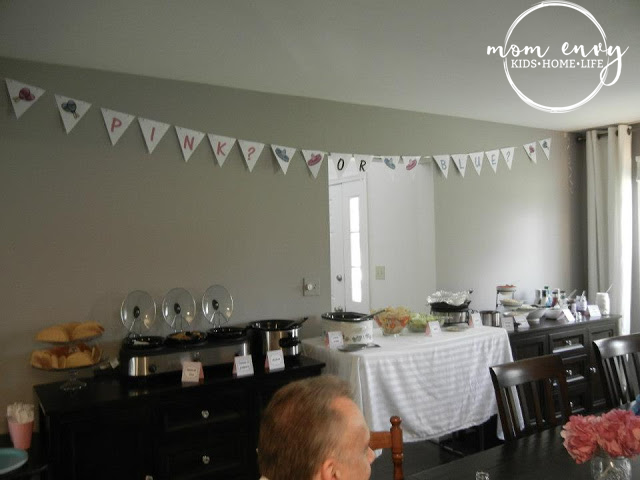 Old Wives Tales PowerPoint and Graph
We shared a PowerPoint with old wives tales and made a graph to try to determine if the old wives tales pointed to a girl or boy. We used the labels our family wore (team blue/team pink) to make the graph.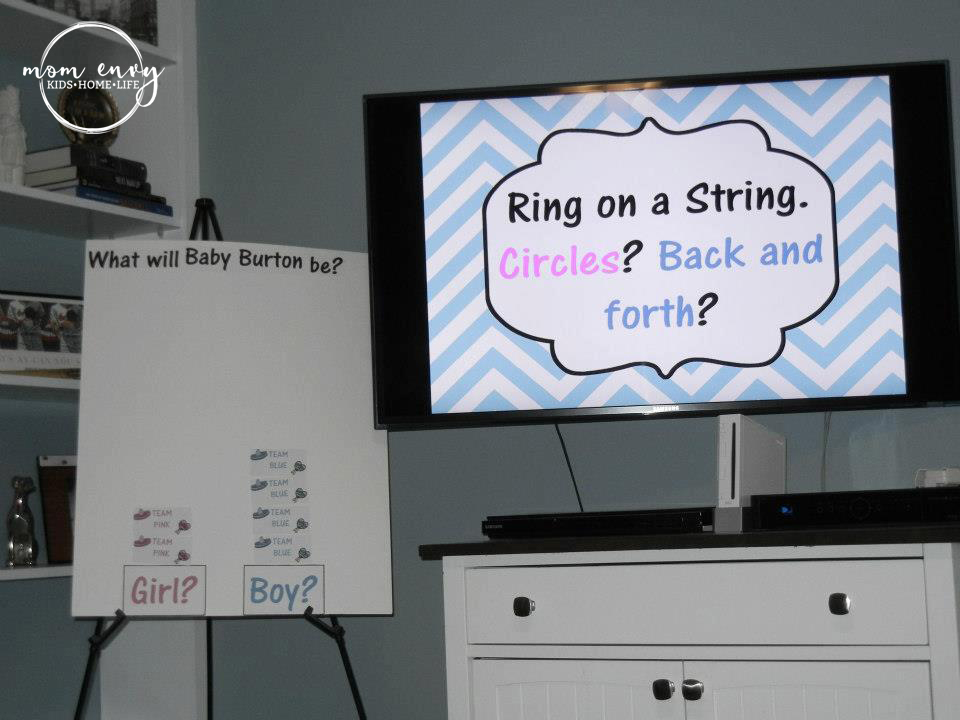 Lips and Mustaches
My adorable niece with the lips representing Team Pink!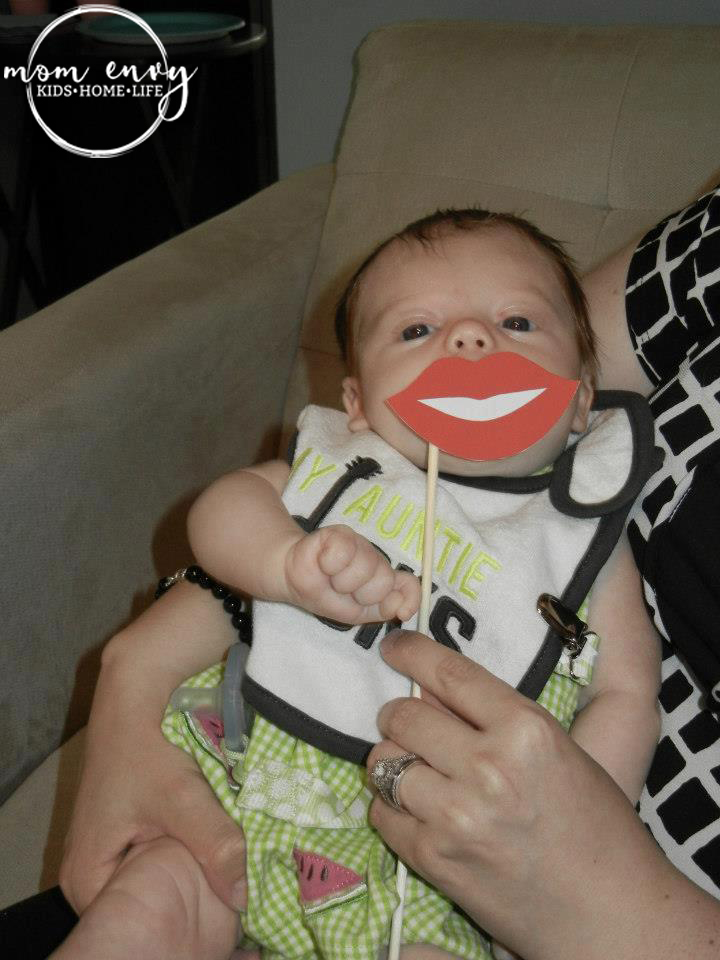 Examples of Other Materials (Download files at the bottom of the post)
Chevron Banner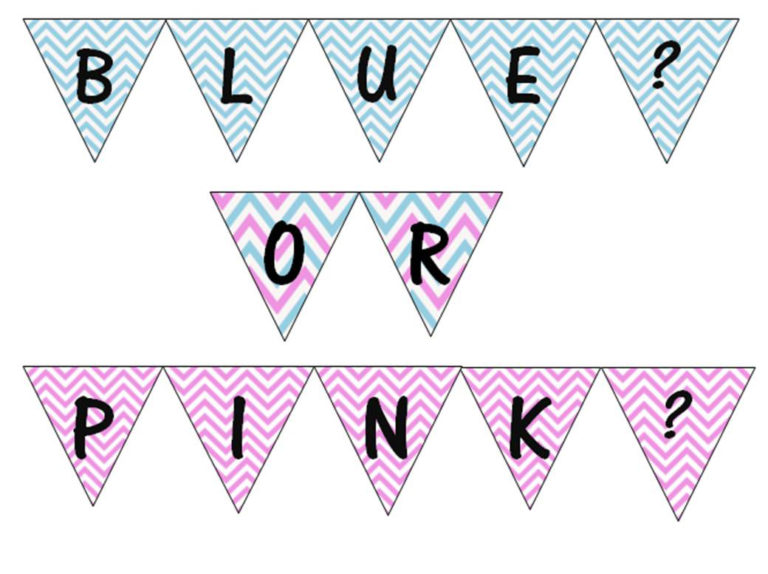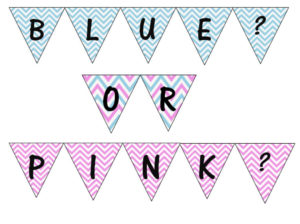 Chevron Food Tent (I glued these to pink and blue card stock)
Mustaches and Lips
Chevron Door Signs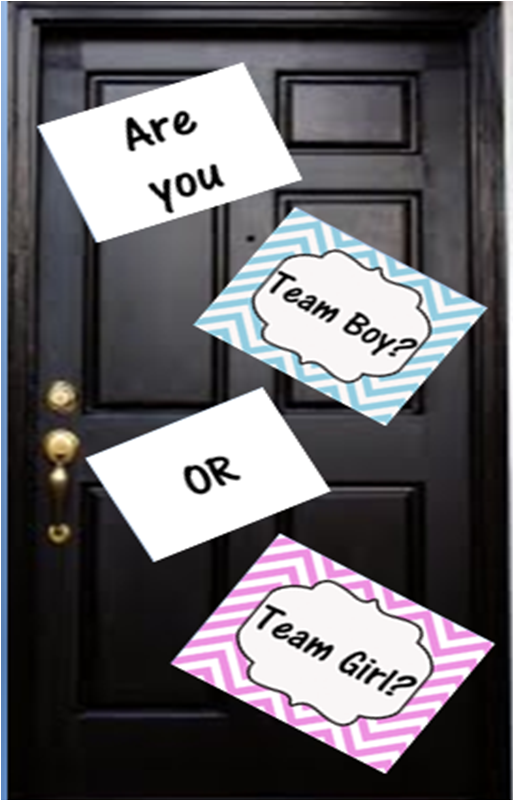 Tips for Using the Free Gender Reveal Party Printables

Tips and Tricks for Printing
Print on cardstock for added durability.
Simply download the files below, unzip, and print the files.
If you'd like to print some of the files in another size, simply choose a smaller size (such as 4 x 6) or adjust the size percentage on your printer options page.
Download Instructions
Click on the image below.
Unzip folder (right click folder and unzip/extract).
Print files or send somewhere to be printed!
For added strength, print on cardstock.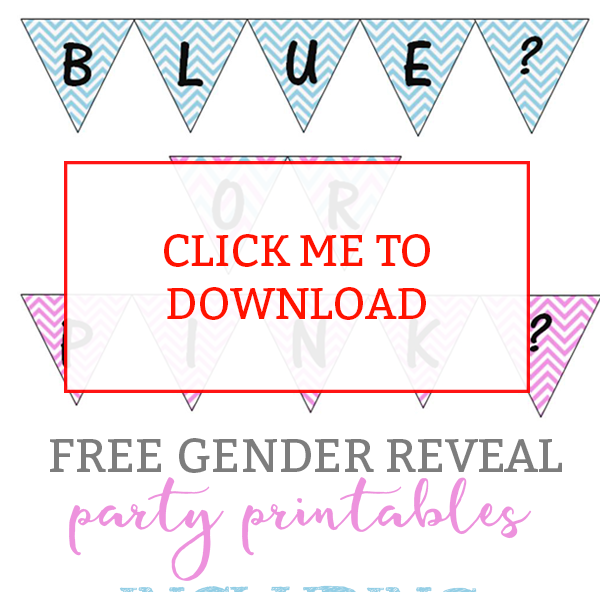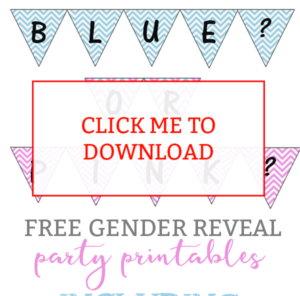 Save
Save
Save
Save