Are you looking for free printable Closed for Thanksgiving signs? Or maybe you need Open for Thanksgiving signs? Either way, I've got you covered!
Each small business has specific needs when it comes to holiday schedules. I wanted to make sure that I included both closed signs and open signs (with the option of editable hours) so that you can print the free sign templates that work best for your business. And since you probably already have a ton on your holiday to-do lists, you can get this one checked off right now.
Since it is a national holiday that businesses often close for, it's important as a business owner to let your patrons know whether or not you will be open for the Thanksgiving holiday. And if you will be open but for different hours, it's important to note what your business hours will be that day.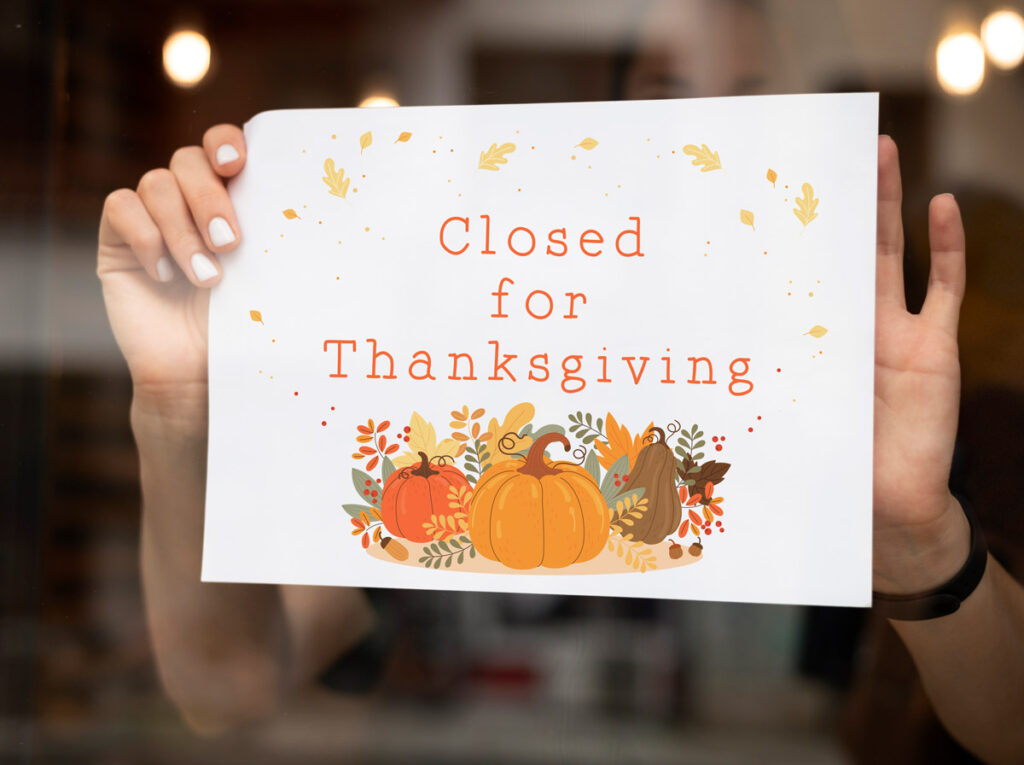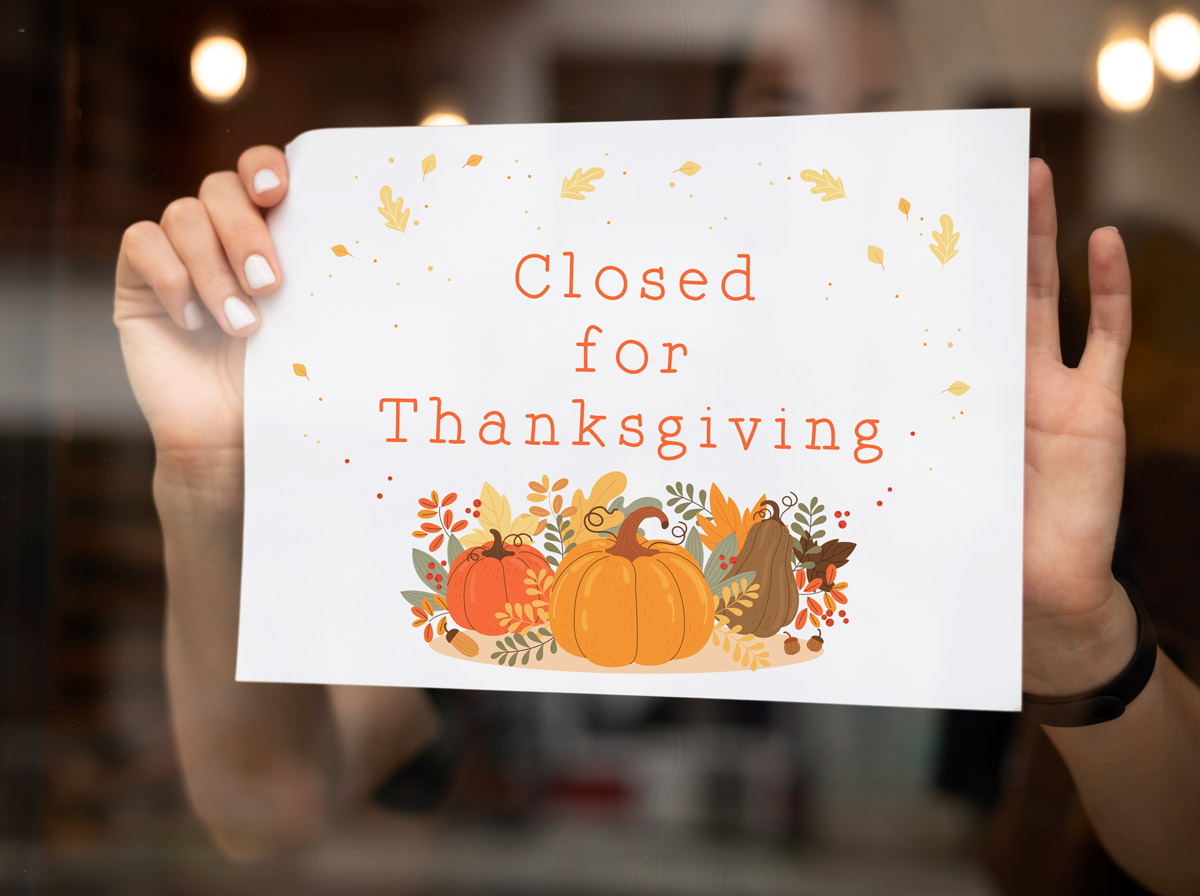 As an Amazon Associate, I earn from qualifying purchases. I am also an affiliate for xTool, the HP ink program, ShareaSale, and CJ Networks. Click here to read more.
Download the Signs with Ease!
Unlike many other sites, the very best part is that my signs are instant downloads that don't even require you to sign up for an e-mail list or give contact information of any kind. You'll just get the printables signs that you need by clicking this download link.
Benefits of Using the Sign
Using one of these free signs is a great way to spread the news to your customers. For example, if you're going to be closed on Thanksgiving, posting a closed sign ahead of the date will let a customer know that if they need something from your store for Thanksgiving dinner such as a turkey, vegetables, Thanksgiving decorations, etc. they need to get there before the holiday.
Or, another example could be someone is looking for establishments that will be open on Thanksgiving so that they can shop, eat their Thanksgiving meal, pick up flowers for their dinner table, pick up a pumpkin pie at the last minute, etc. Posting an open for Thanksgiving sign ahead of the holiday will mean more business for you on the actual day.
The Thanksgiving season is a busy one and it's important to have communication with your customers. While posting information online is always a good idea, it's also important to post signs at your actual establishment for people who do not frequently check your website or social media pages.
What Do the Free Printable Closed Thanksgiving Day Signs Look Like? (and Open signs, too!)
You'll get 3 design styles included in both landscape and portrait orientation. Each style includes the following type of sign:
Closed for Thanksgiving
Open for Thanksgiving
Open for Thanksgiving with editable hours
Here is an example of each design you'll get.
This first design is a pretty, pumpkin design. It's generic and works for any style. This example shows Open for Thanksgiving with a place to customize the hours.
​
Next, is a more classic look that has a little less design elements on it. This is the landscape version of this design.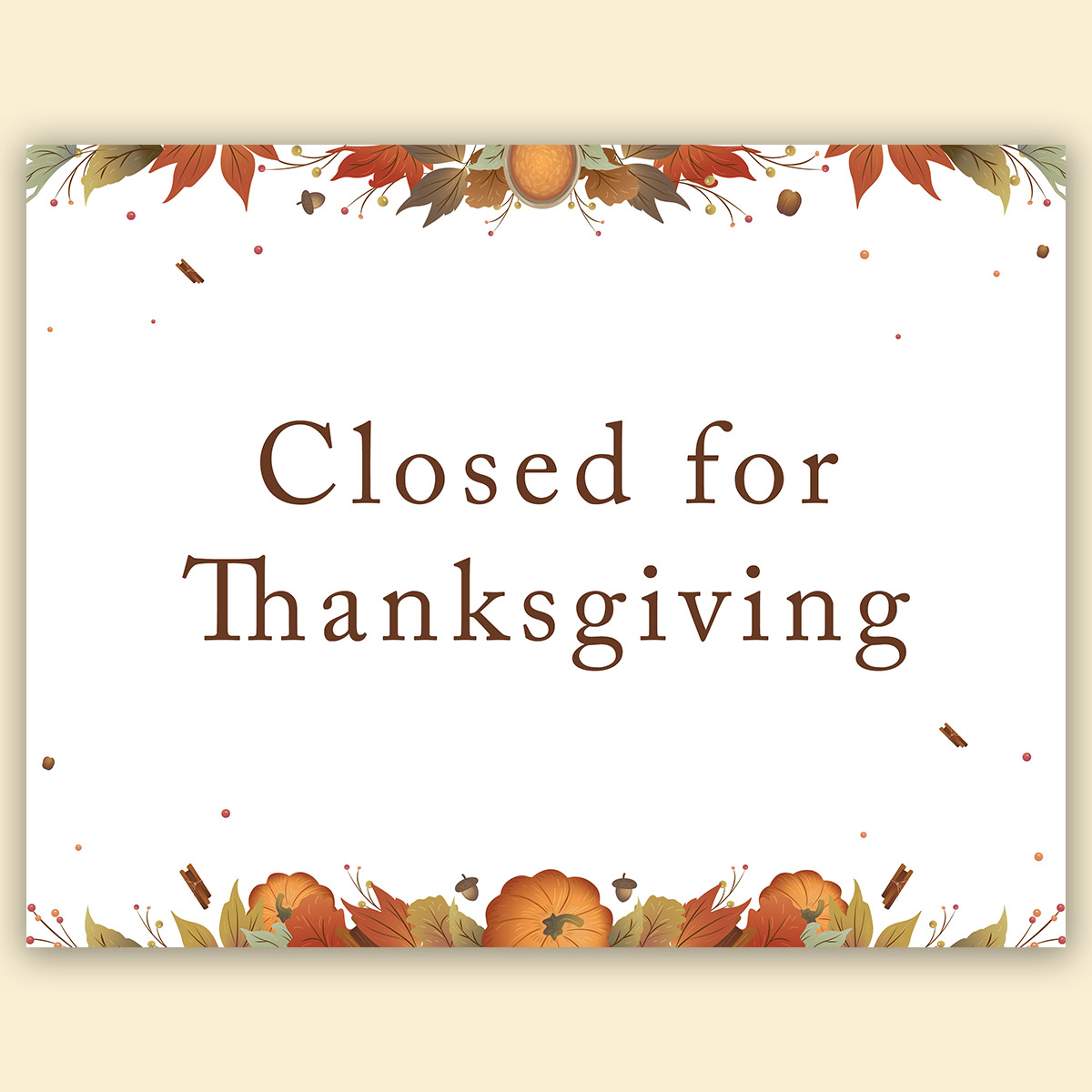 Lastly, is this cutesier less formal sign with a cute turkey design. This is showing the basic Open for Thanksgiving sign without hours (this is perfect for businesses that will be open their same hours as usual).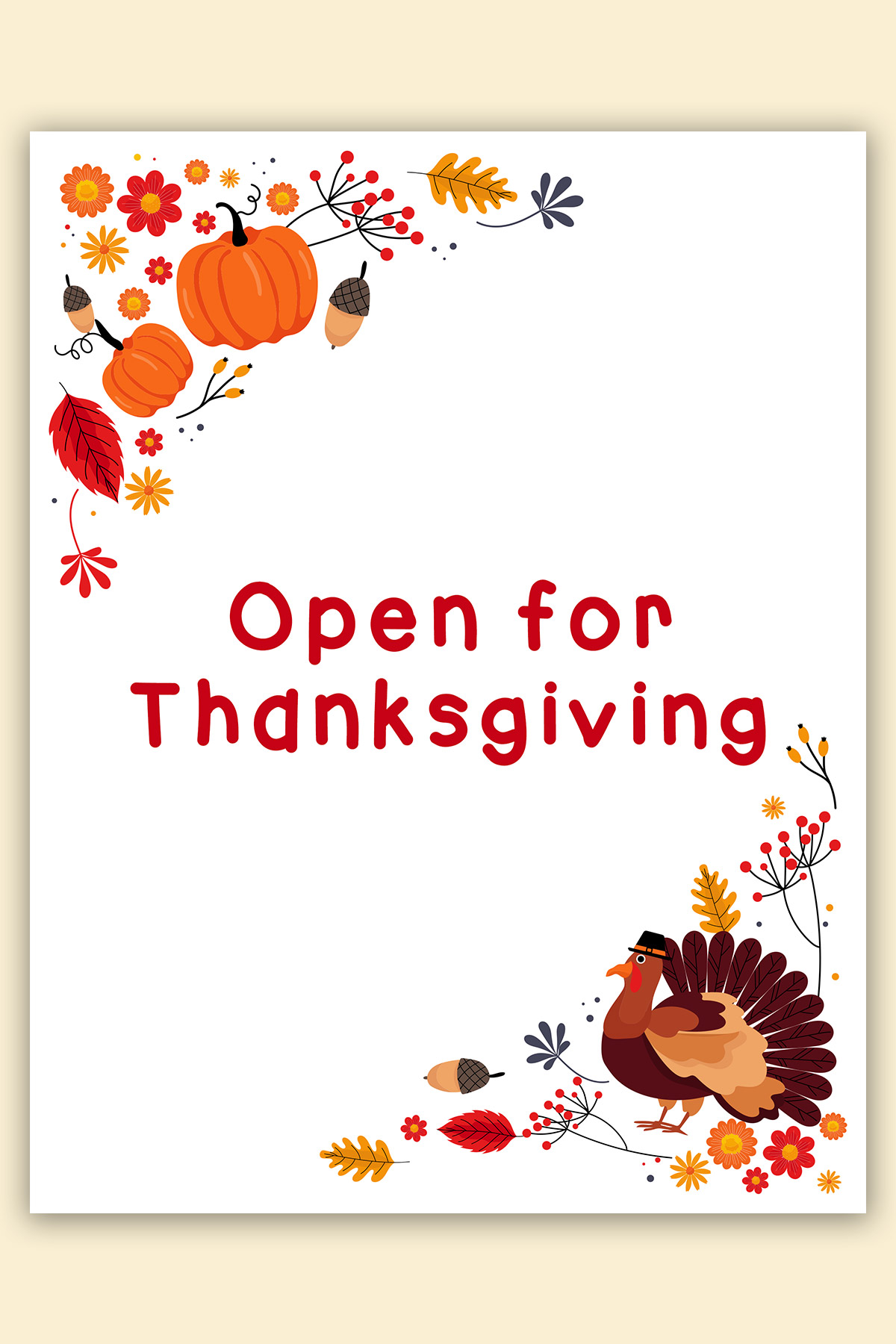 Where Can I Download the Free Printable Closed and Open for Thanksgiving Signs?
If you missed the link above, no problem. You can click right here to get your free download. The link will take you to a Google Drive folder where you can select the printable closed sign or open sign of your choice.
You can also scroll to the end of the post and click the large, Click to Download, image to get your digital download. As I explained above, one of the best things about these free signs is that you don't have to sign up for anything – just click to download.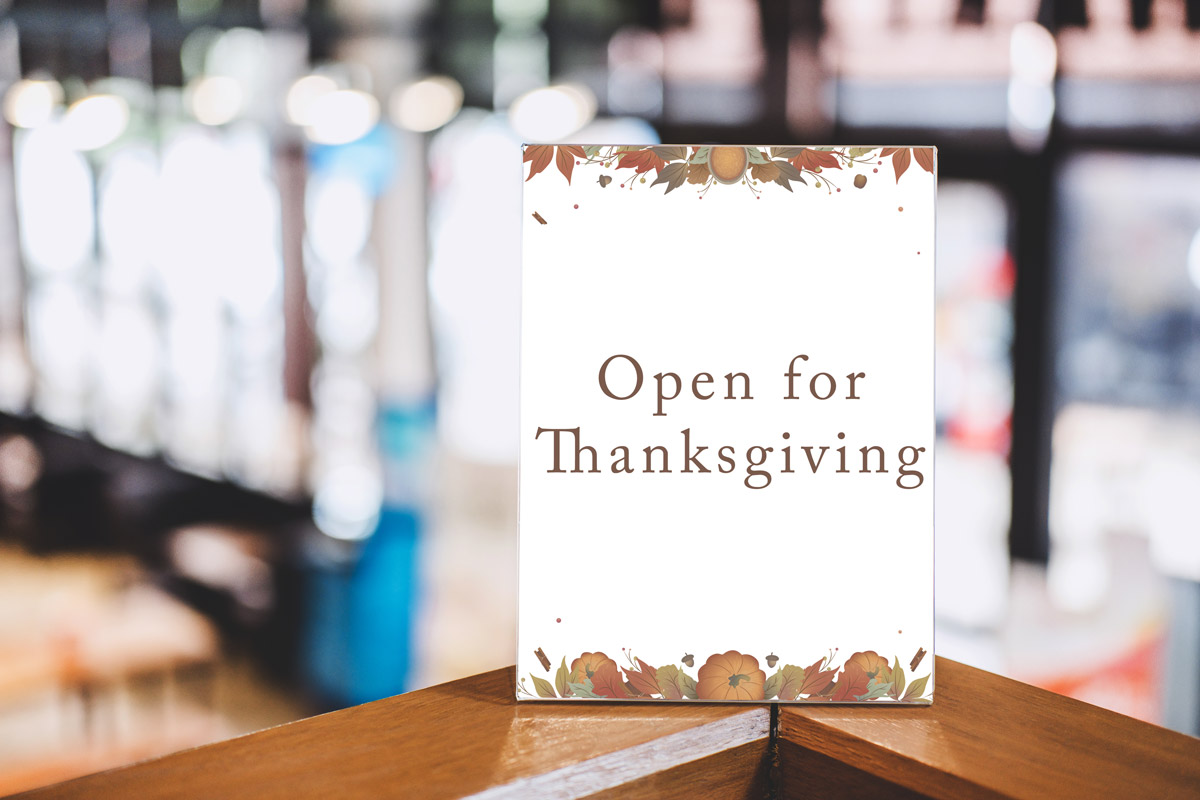 Who Can Use the Free Signs?
Various industries can use the signs! This includes but is not limited to:
Grocery stores
Restaurants
Florists
Bakeries
Butchers
Decor stores
Daycares
What Orientation are the Free Thanksgiving Signs?
You'll get both horizontal and vertical signs included (aka landscape and portrait format).
What Size are the Signs?
The signs come in US letter size but they can be printed in larger format due to their high resolution. So if you want to make printable signs that are larger, you'll just need a larger paper size and capable printer or you can send them off to a local print shop at minimal cost for a more professional finish.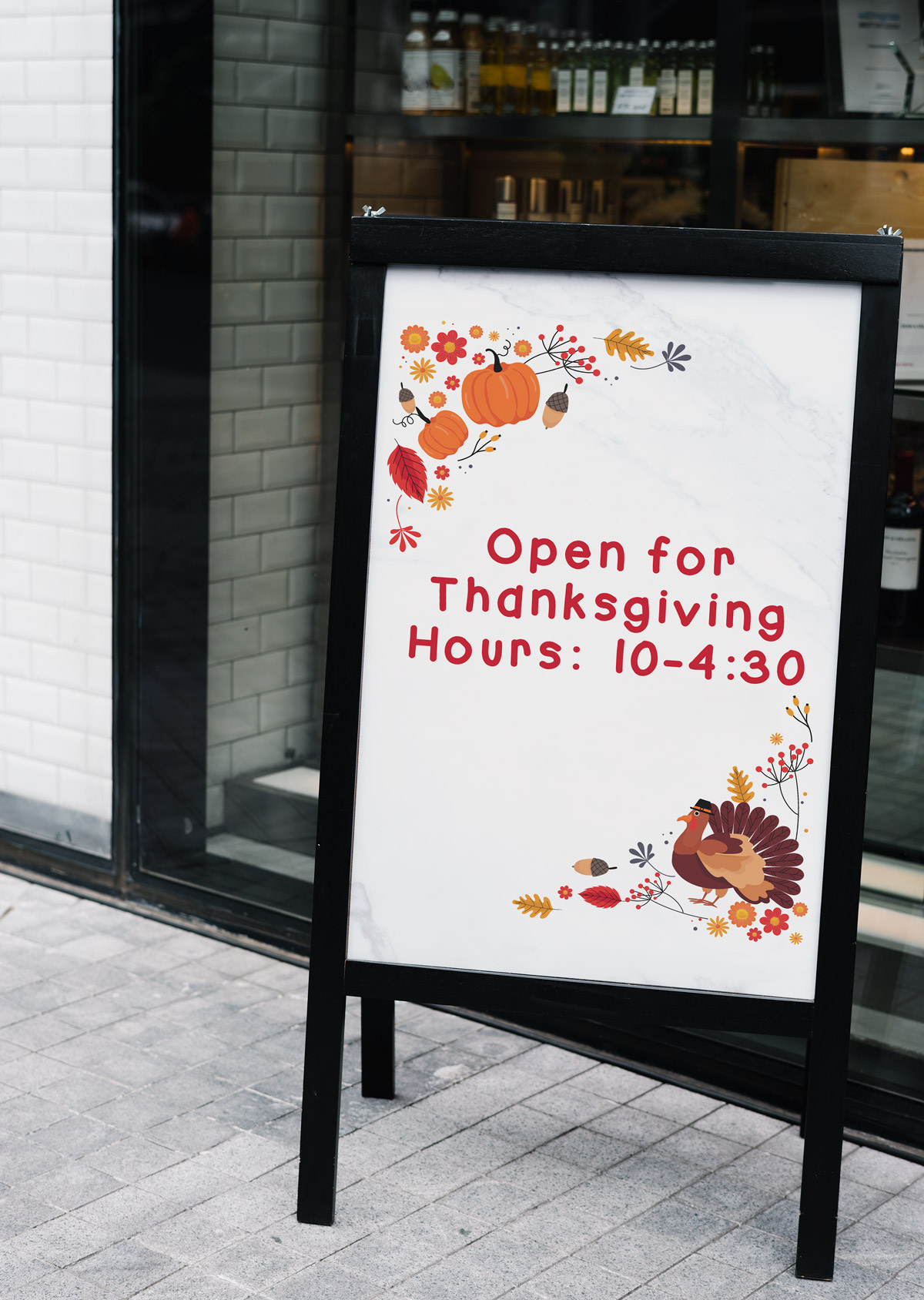 Can I Customize the Signs?
For any of the signs that list hours, you may customize them to add your own hours. However, the signs are not customizable in any other way.
You cannot change colors, add a phone number, address, etc. They are pre-designed documents that are ready to print as they are. You can see above the sign is customized with hours.
What File Types are Included?
You'll get JPG and PDF format.
What Type of Paper Should I Print the Signs On?
I suggest printing the signs on card stock so that they are more durable.
Laminate the Signs for Future Years
If you don't want to have to print more signs the next time Thanksgiving rolls around, laminate your signs so that they will be more durable and will last longer.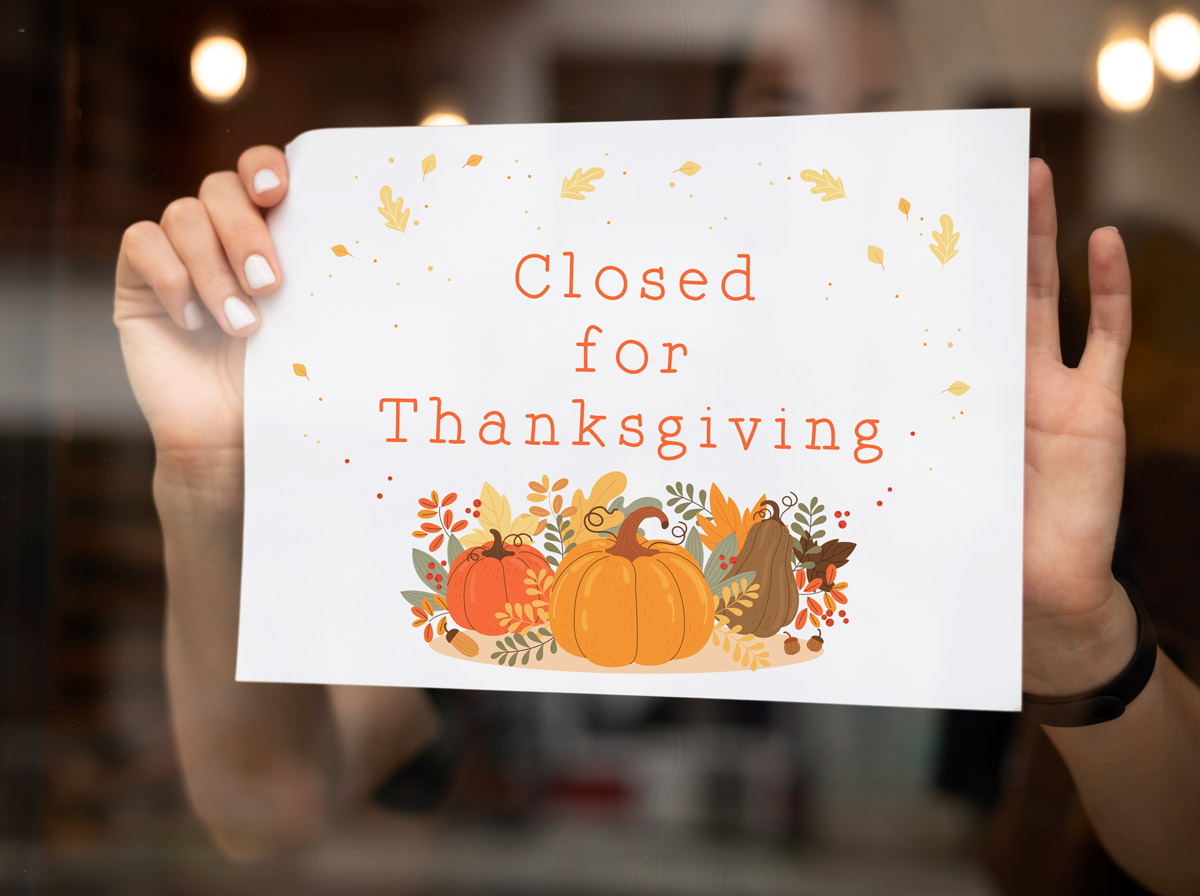 Looking for more Free Thanksgiving Printables?
I have so many free printables on my site including lots of free Thanksgiving printables, printable activities, and even more holiday signs for other occasions.
You can access all of my Thanksgiving content here. If you want to sign up to get my free newsletter, click here to sign up with your email address. It comes with a free members-only password to access my hundreds of free files.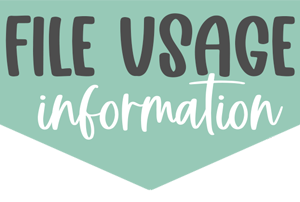 Are the Signs for Commercial or Personal Use?
The signs can be printed by an individual business to use commercially. However, you may not print off the signs and sell them to other businesses.
You may also not share the files in any type of digital formats with anyone else. You may, however, share a link to this blog post where the person can download the signs for themselves.
If you are a large business with multiple stores or restaurants, please contact me. If you'd like to use the signs as your businesses social media graphics for the holiday, please contact me. Getting these signs for free is a great thing but please respect my professional use rules.