Looking to add a touch of whimsy and adorableness to your planner? Then these llama clips are for you. I made this set, especially for my fellow llamas.
While I made these to go with my Happy Planner Classic, they should fit most standard size planners. If you would prefer for your inserts to be larger or smaller, you can print them at a percent size.
For instance, I find that printing at 80% works well for a small or mini planner. Below, I have included an instructional video as well as written directions on how to print and cut these files. I have included Silhouette Files but they can easily be cut by hand as well.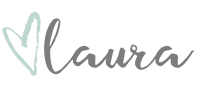 The llama Artwork is by: AMBillustrations© https://www.etsy.com/shop/AMBillustrations. I modified the artwork to create the back of the heads of the llamas for the planner clips.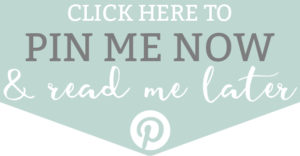 Llama Planner Inserts and Clips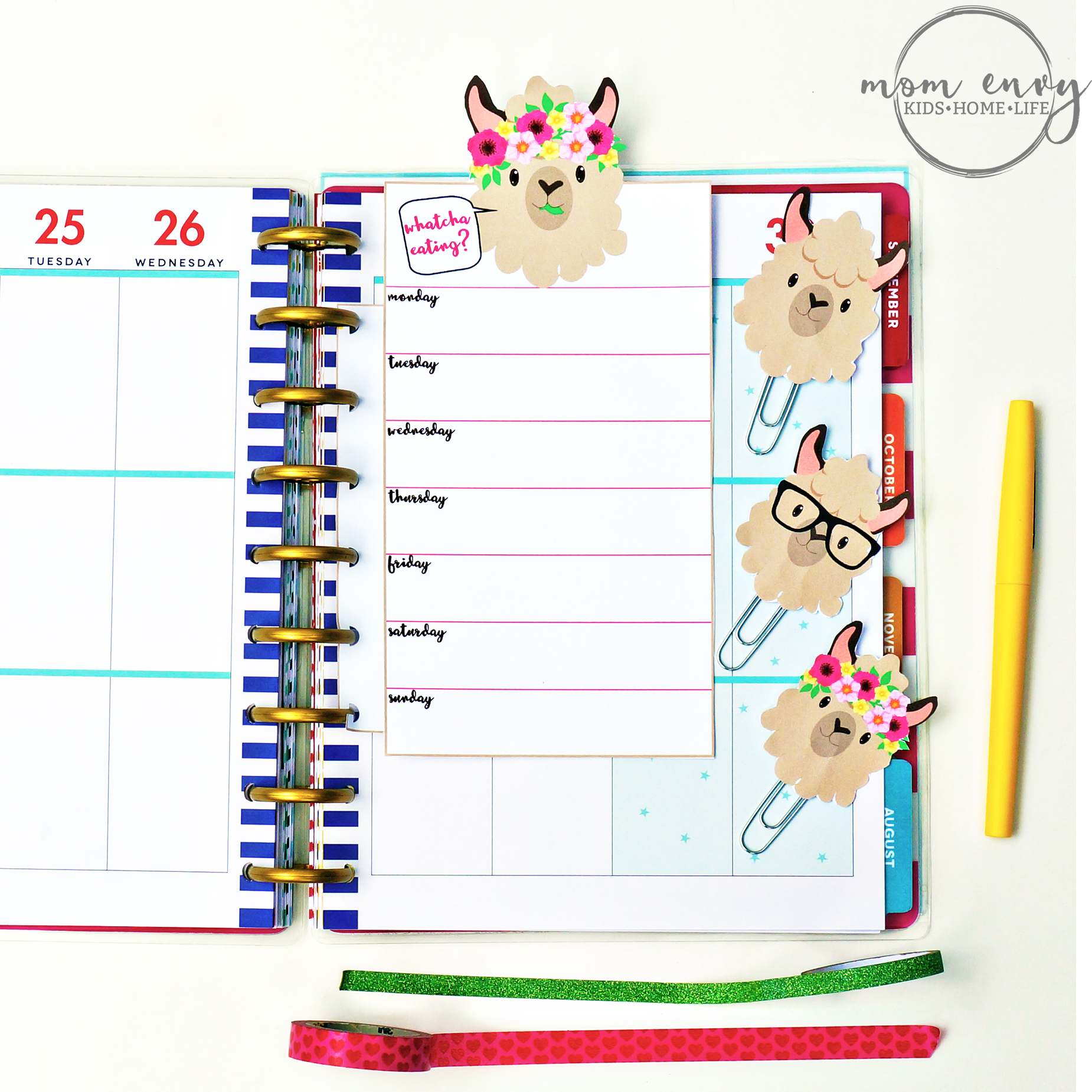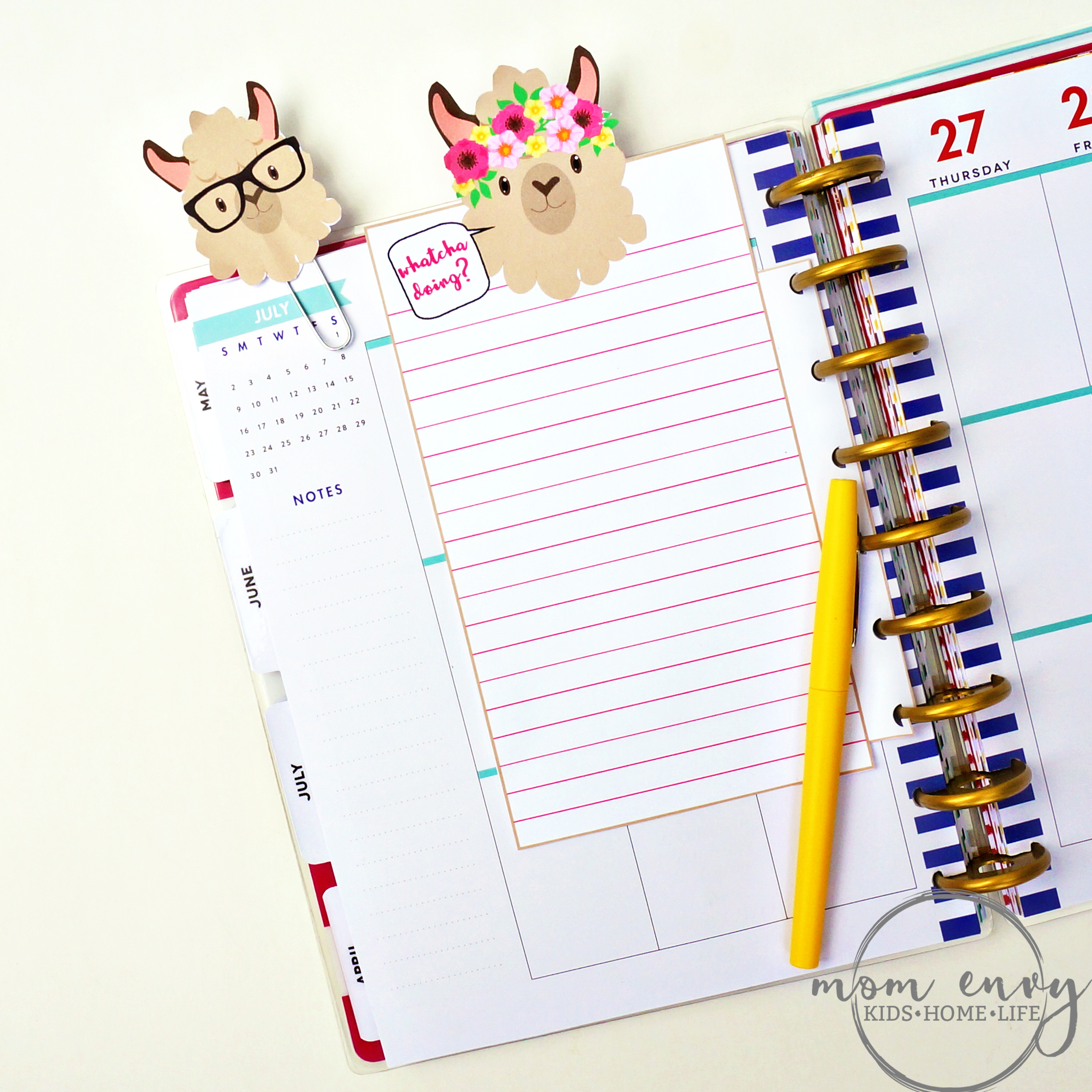 Files are in JPEG, PDF, and Silhouette format.
There are 4 available styles (see above). Make double-sided inserts by printing a front and a back (marked with a number 2).
How to Create the Planner Clips and Inserts
Don't like to video or prefer written tutorials? Click here for written how-to information.
As an Amazon Associate, I earn from qualifying purchases. I am also an affiliate for the HP ink program. Click here to read more.


Print on cardstock for added durability. (this is my favorite from Amazon)
Simply click the "Click me to Download" image below to download the files.
I know, ink can get expensive, so invest in an HP printer that has instant ink and you can print until your heart is content! Click here to use my referral and earn 1 free month! Looking to buy a new HP instant ink compatible printer?

This one is great

.
If your planner inserts are smaller, use a paper cutter for easier cutting (or this one).
If you would like the pages to not be blank on the backside, you can either print them back to back or print and then glue them together.
If you choose to glue the pages together, glue the front and back together using a strong glue or hot glue.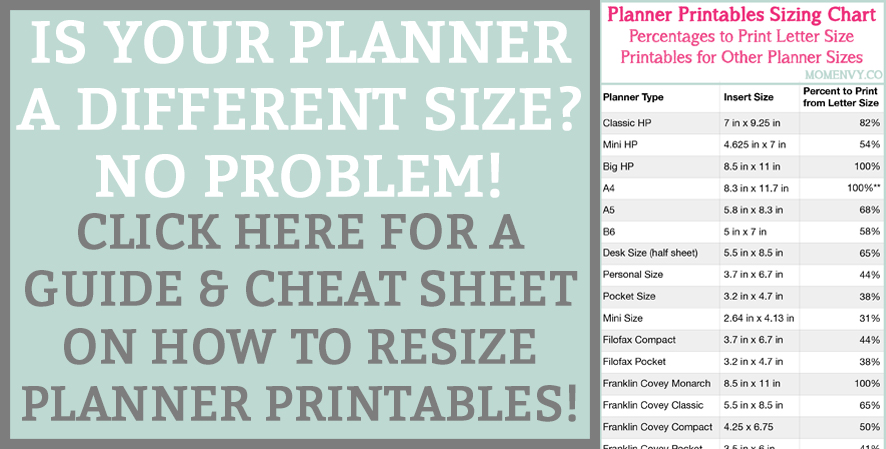 Want more FREE Planner Printables?


Copyright MOM ENVY 2017. Files may be used for personal use only. No commercial use of the file is available. Files may not be directly shared within Facebook groups, on websites, traced in Silhouette or Cricut program, or in any other way. A link to the web page to download the files may be shared as well as one photo. The file may not be printed and/or created using vinyl and then sold (including local yard sale sites and groups or at local craft fairs). The images may not be used in any way other than to share with a link to the original web page.