A printable hourly calendar can help you stay focused, organized, and help you tackle that to do list. Often times we create a plan in our head of everything that we need to accomplish in a day. While our intentions are good, we find it hard to remember everything we were hoping to accomplish.
By using a daily planner and creating a daily schedule, you can help yourself stay focused and on track. Did you know if you write down your goals, you are more likely to accomplish them?
If you incorporate your daily goals into your planner, you will be more likely to attain them. These free calendar templates can help you do just that.
Whether you want to plan an entire week out or just your day, these printable calendars will help guide you through your week (or day).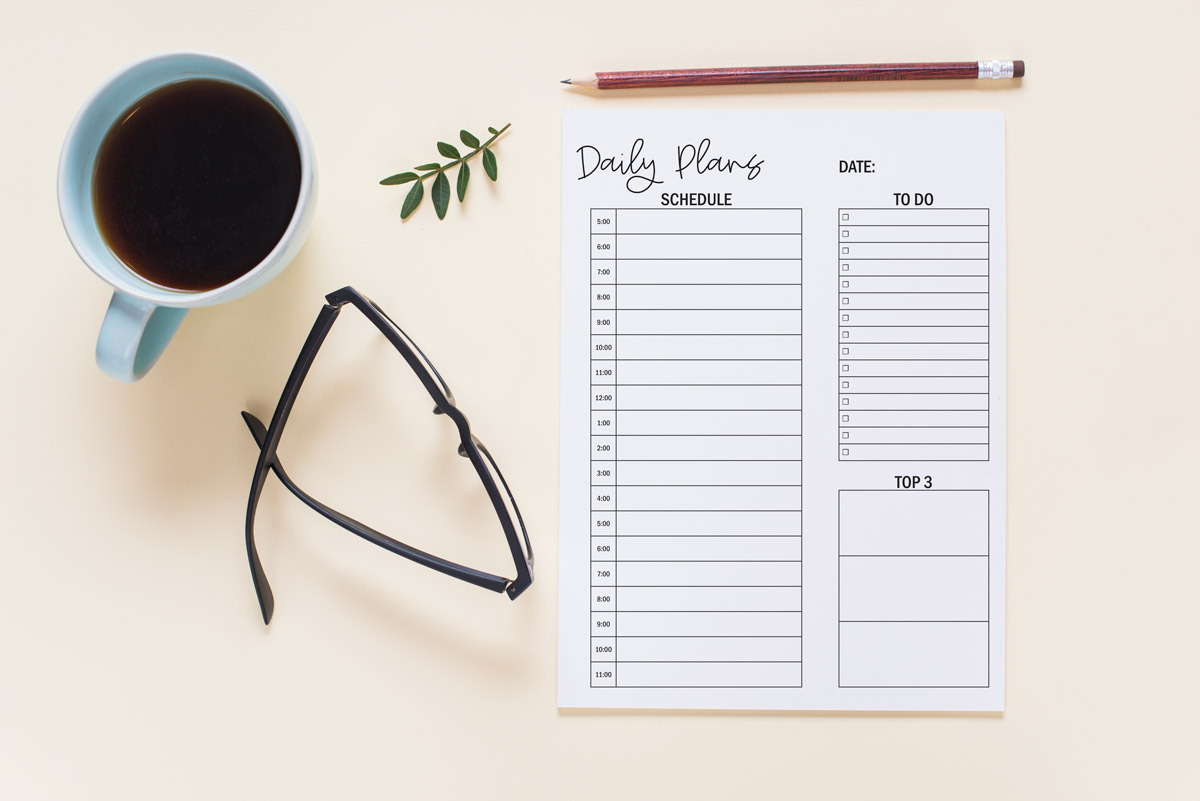 The free printable weekly planner will help give you a weekly overview of everything you need to get done or have planned. This could include things like work projects, home projects, appointments, carting children to activities, school activities, and more. While there isn't enough room for detailed plains on the weekly hourly planners, it does have enough room to provide an overview.
The free daily planner will help you maintain all of your tasks and activities during your daily life. It allows you to be a bit more focused and keep track of your more detailed plans.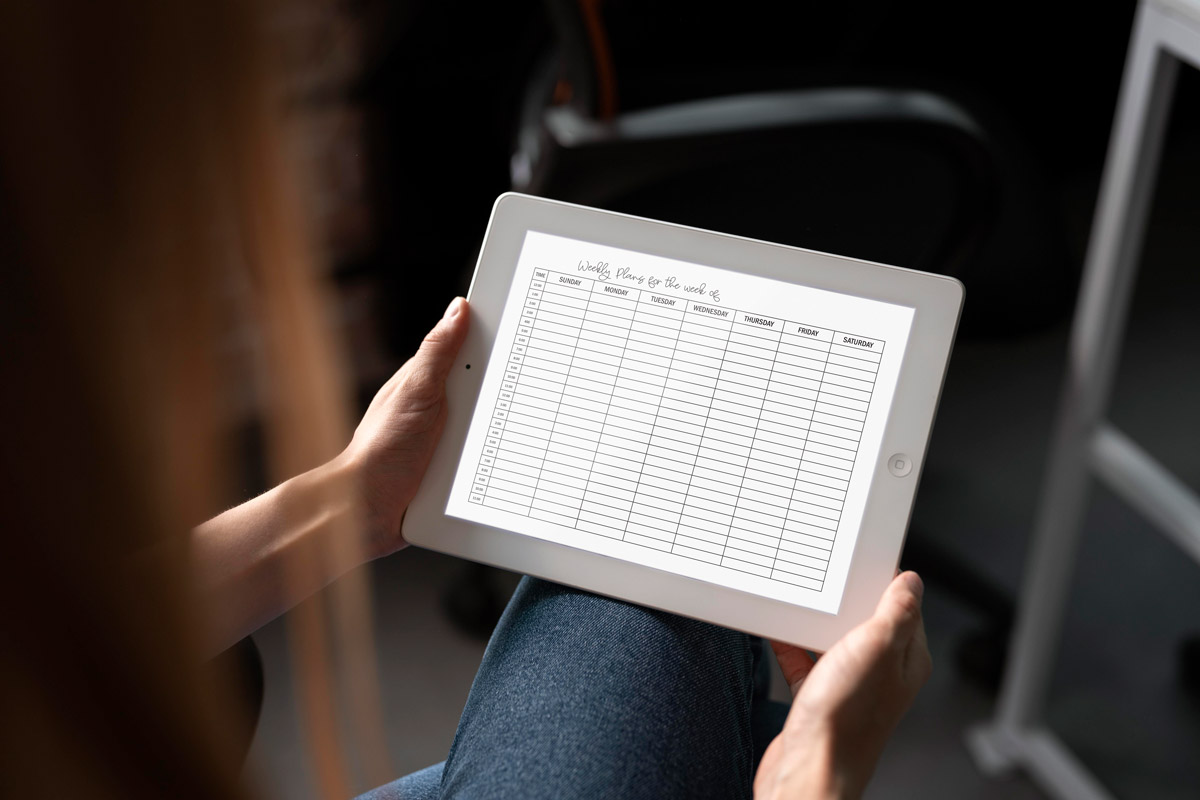 Why Should I Use a Daily Planner?
Many of you are already probably using a monthly or weekly style planner. Using a daily calendar seems like it may be a bit overboard.
In reality, using a daily planner can be so helpful. It can help you keep on top of things that are part of your normal daily routine. When life gets busy, sometimes we can forget the little things like daily tasks.
By creating an hourly schedule, you can make sure that you complete all of your important tasks. The calendars are broken into hourly segments where you can fill in your schedule for each hour of the day. This will help you accomplish everything on your task list.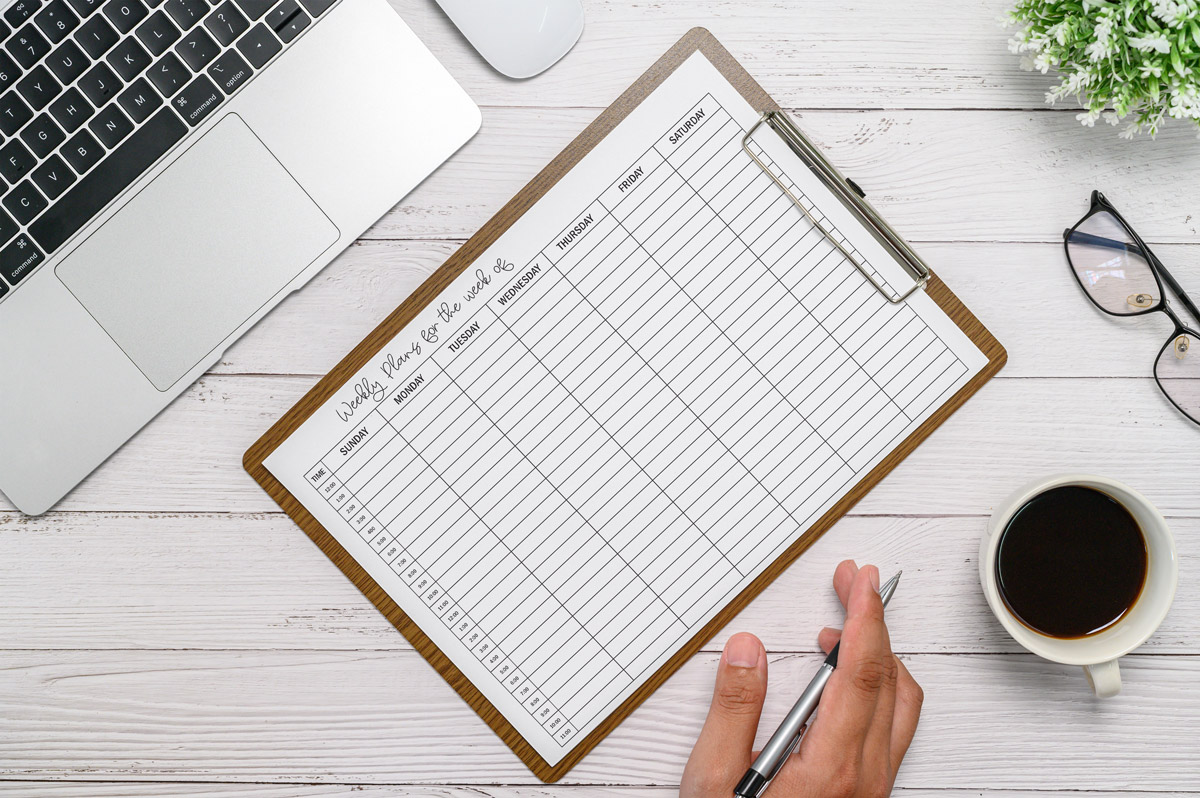 Why Should I Use a Weekly Planner?
The weekly hourly schedule template you'll get in this set is perfect for keeping track of the most important tasks you have for the week. It includes all 7 days of the week and hour slots for either 19 hours a day or 24 hours a day.
While the slot for each hour is limited, there is still ample space to fill in your most important events, tasks, meetings, appointments, and more.
Using the Planner Printables for School
The best way for staying organized with school and all of its class projects, homework, and more, is to track it all in a planner. It will be especially helpful when creating a study schedule so that you come up with specified, set times to study.
What is Included in this Printable Hourly Calendar Set?
This free set of planner printables has a few different features. It includes
weekly planner templates
daily planner templates
Monday start
Sunday start
Various versions of the daily planner
19-hour timelines
24-hour timelines
What Do the Planner Pages Look Like?
Here are some examples of the daily calendar.
This first daily page shows you a 19 hour calendar from 5 am to 11 pm. In addition, it has a notes section and a to do list.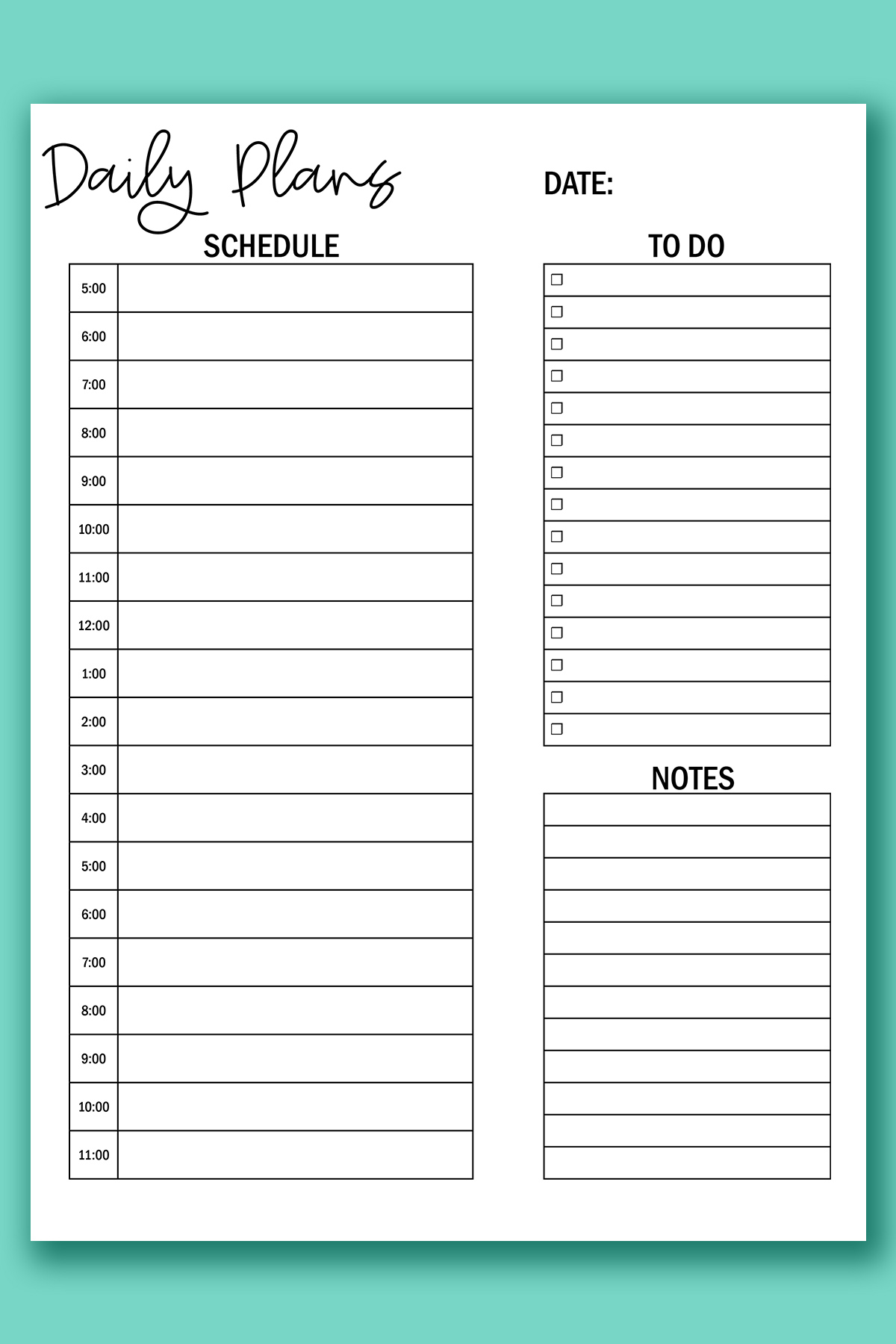 Second, we have another daily planner. Only this version has an hour slot for each hour in the day from 12 am to 11 pm. There is a to do list as well but instead of a notes section, it has a Top 3 Section. This is where you fill in your top 3 priorities for the day.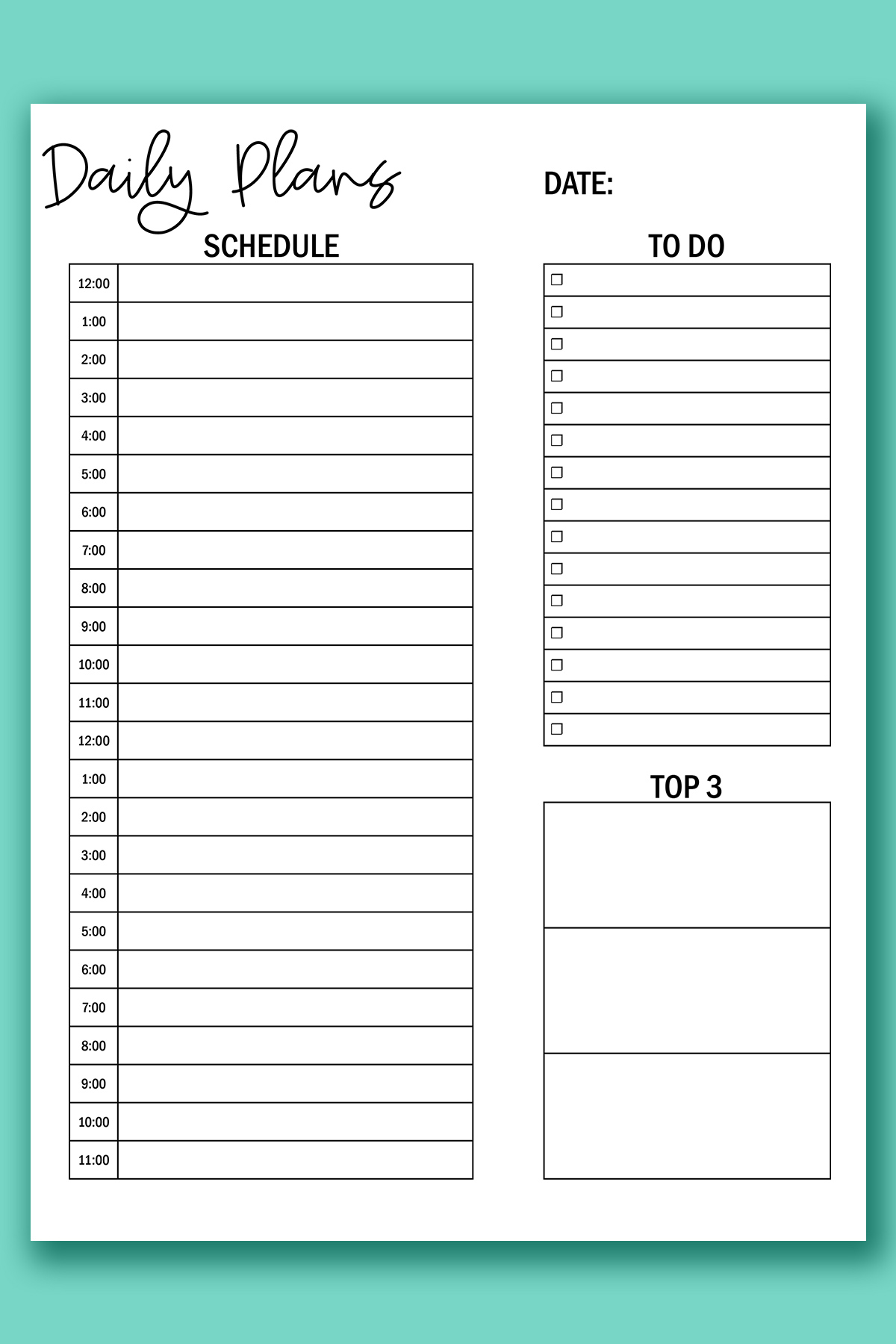 Next is an example of our printable weekly calendar. It has 19, 1-hour time slots and is a Sunday start.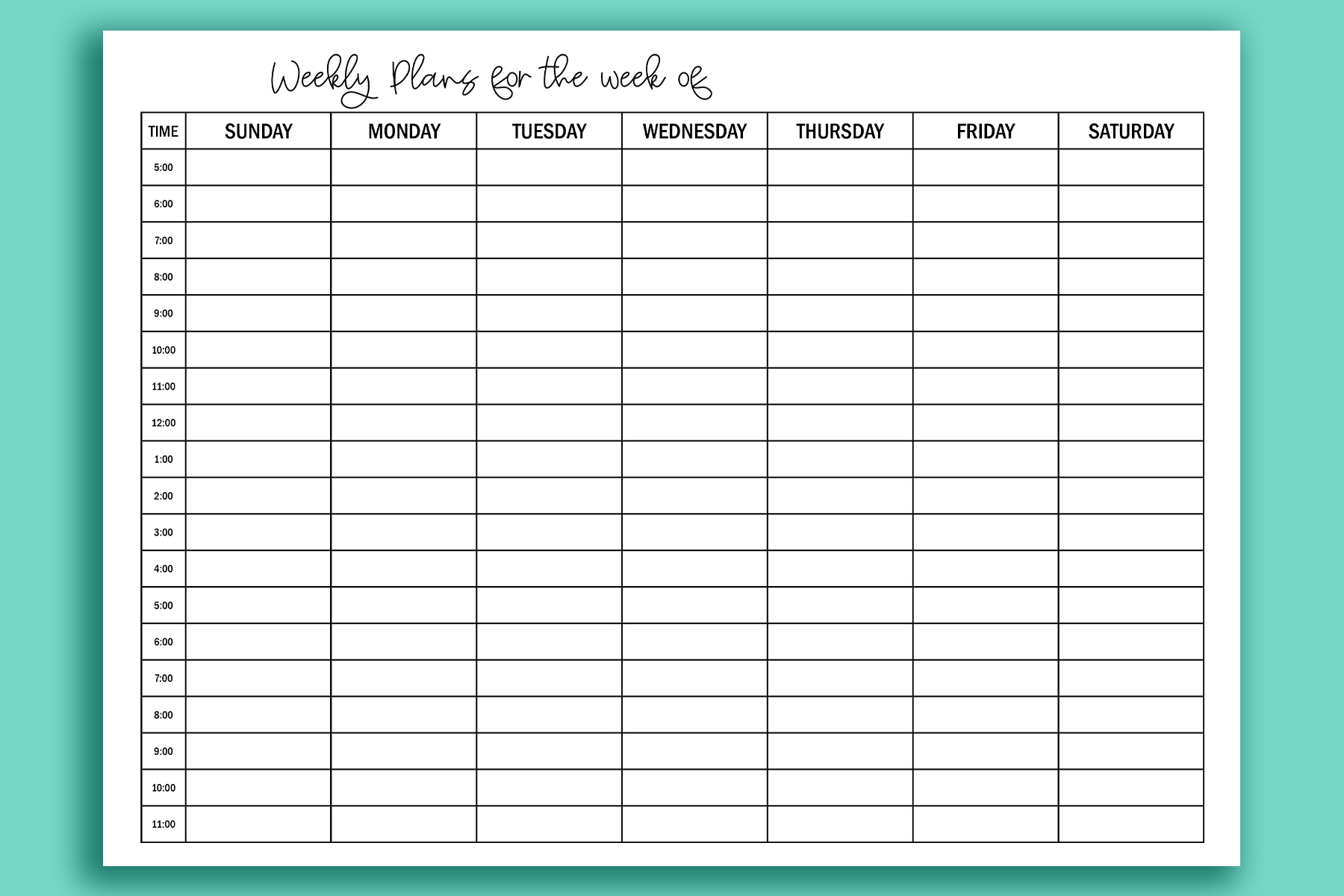 Lastly, this example shows you another version of the weekly calendar. Only this one has a 1-hour time slot for all 24 hours in the day. This version is a Monday start.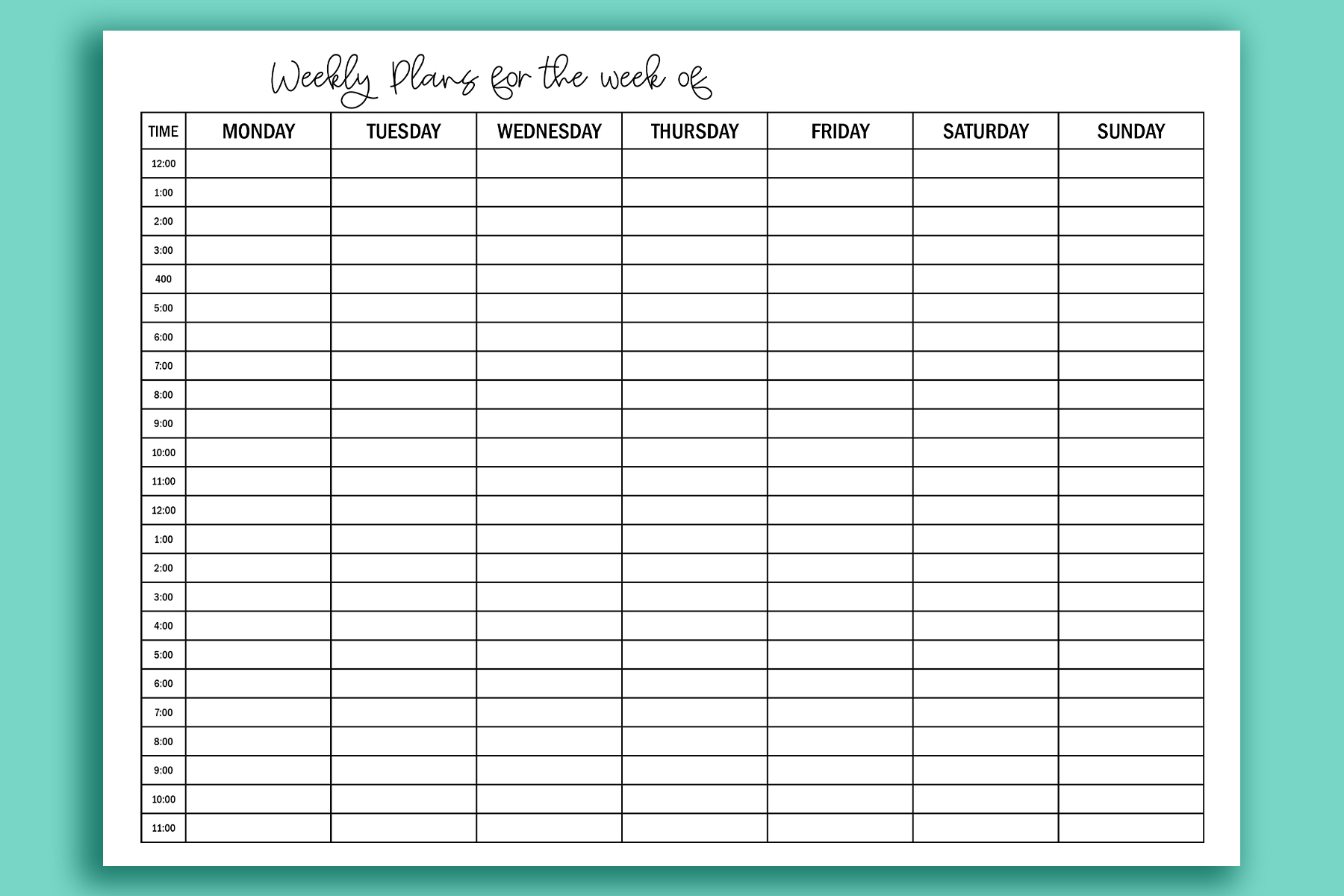 As an Amazon Associate, I earn from qualifying purchases. I am also an affiliate for the HP ink program and CJ Network. Click here to read more.
What is a Top 3?
You can use the top 3 in a few different ways. You can use it to select your main goals of the day – you will list the 3 top goals you want to accomplish. You place one goal in each box.
Another way to use the Top 3 section is to write down the top 3 goals you are working toward overall. You may not complete those top 3 items that day but having your goals listed in an easy-to-see place, it will help remind you what you are working toward.
What Size are the Free Printable Calendar Templates?
The hourly calendars come in US Letter size and Classic Happy Planner Size.
Want to Print the Free Schedule Templates in a Different Size?
You can print the Letter Size files two to a page and they will turn out half letter size. If you want a more specific size, check out my tutorial on how to resize planner printables for any size planner. Use the US Letter Size pages and the directions to print any size planner printables.
Are the Printable Hourly Calendar Template Files Dated or Undated?
Each weekly calendar template is undated. Which means it will fit perfectly in any dated or undated planner. You simply fill in the date at the top of the page.
What File Types are Included?
You'll get multiple file types, including:
PDF Formats
PNG transparent formats
JPEG Format
The files are divided into separate sheets rather than putting them all into one document to pick and choose from.
What Paper Should I Print the Hourly Planner Template On?
You can print the planner pages on any type of paper but here are my suggestions. For the planner inserts, I would suggest using a 65 lb paper. It's thicker than copy paper but isn't too thick that it will make your planner bulky.
Can You Use the Files in a Digital Planner?
Yes! This set comes with transparent PNG files. This means you can copy and paste the files directly into your own digital planner.
Or, if you prefer, you can import a PDF file from the set into a digital planning app such as Goodnotes.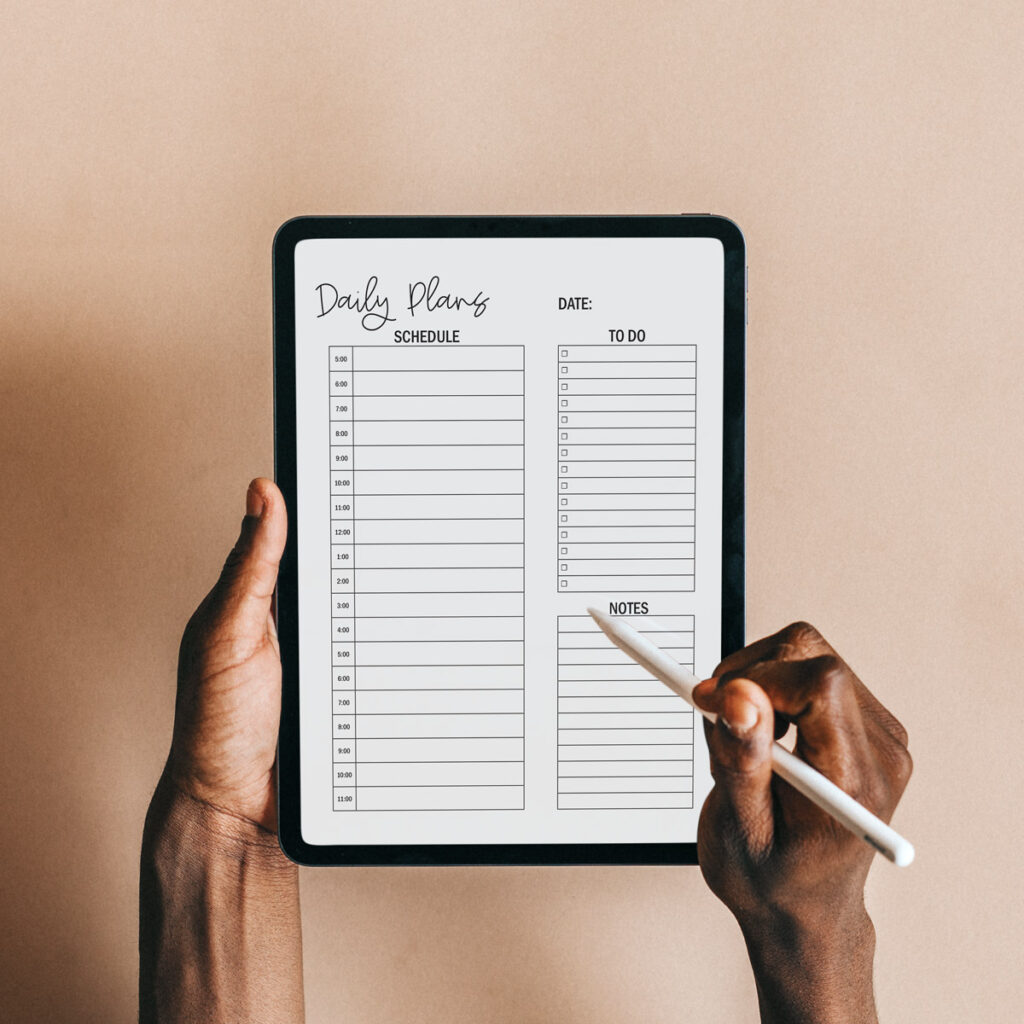 Want to Make your Own Printable Planner?
Check out all of our planner freebies here at Mom Envy. We have over 200 free planner freebies. This post explains how you can create your own DIY printable planner.
You can find monthly calendar printables, other weekly pages, daily planners, habit tracker files, planner stickers, cute inserts, and so much more. You can get all of the free downloads including this set by signing up for the members-only free e-mail club.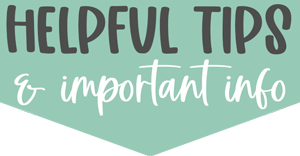 Tips for Downloading the Free Files
Below is an arrow that says Download Below. Underneath that is a large image that says Click to Download the free files.
Once you click that, you will enter the members-only password and click submit.
The page will reload the same image and now when you click the image that says Click to Download the free files, it will open the Google Drive folder containing the free files.
How do you get a members-only password?

You can sign up here to be a free Mom Envy club member.
The password will be sent to you within a few minutes. Make sure to check your spam and/or junk folder if you don't see it.
Already a member but forgot the password? Don't sign up again. Look at the end of any newsletter from me for the free password or just send me an e-mail here: [email protected]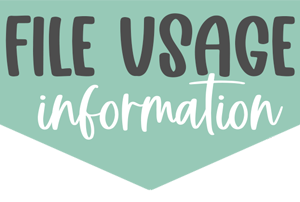 Copyright MOM ENVY 2022. Files may be used for personal use only. No commercial use of the file is available. Files may not be directly shared within Facebook groups, on websites, or in any other way. A link to the web page to download the files may be shared as well as one photo. The file may not be printed and then sold (including local yard sale sites and groups or at local craft fairs). The images may not be used in any way other than to share with a link to the original web page.