Meet Cherre Arnold of Premonition Vintage. She's is a real-life fixer-upper who has a real talent for seeing the potential where others do not. She's the master of chippy paint and industrial farmhouse style. And today, I am going to share with you her story and pictures of her amazing fixer-upper.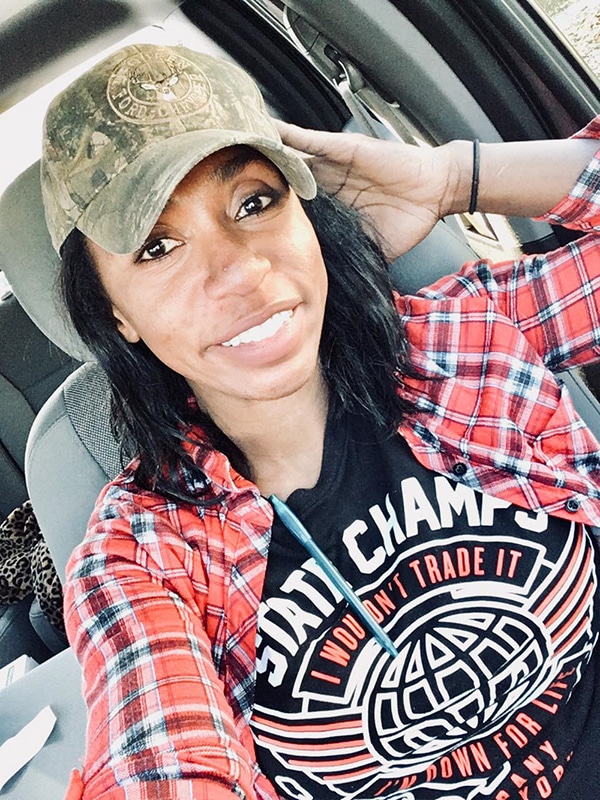 Cherre isn't a house flipper looking to tear apart a house and make a quick buck. Instead, she is a house restorer. She painstakingly restores her homes to their former glory. And, unlike many house restorers, she lives in the space she is working on.
When she moves into a space, she is smart with her design decisions by remodeling the home with the intent to sell later. But she isn't rushing through house projects to quickly move onto the next. Alternatively, she waits to sell a house until she finds another project she is "keen on."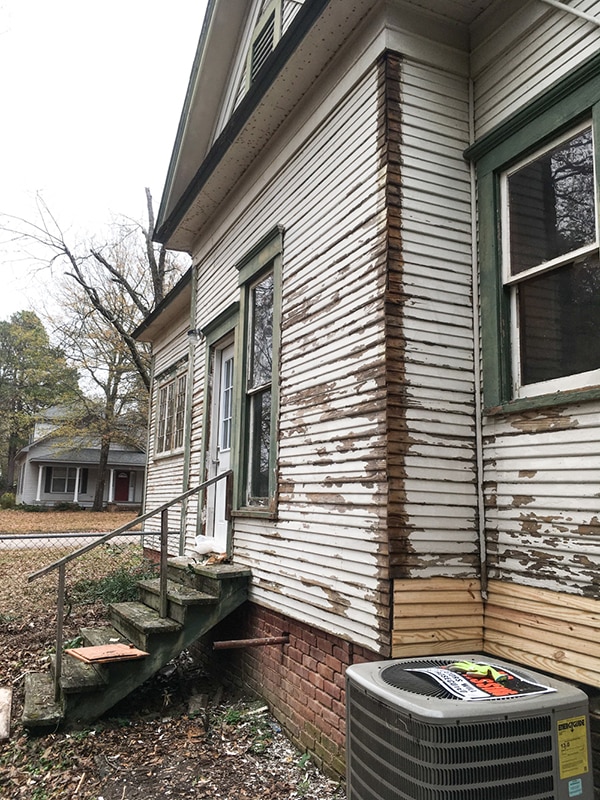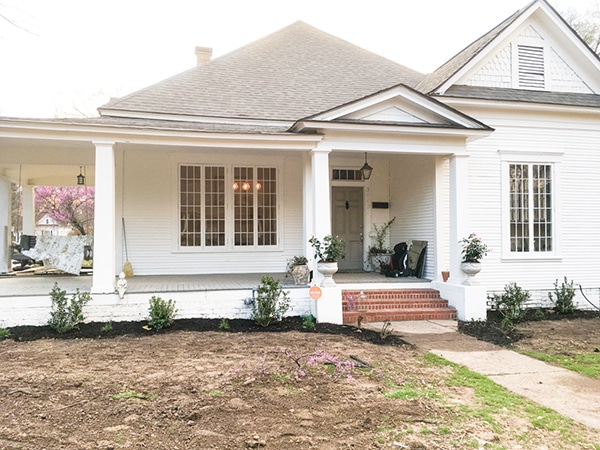 Cherre's love of home design and restoration started when she was 13. She went to her father's workshop and cleaned up and painted his shelves. In addition to working on her father's workshop shelves, she's been inspired by decor magazines as well. She has developed her own unique style, her version of industrial farmhouse chic. It's raw, familiar, charming, sweet, and ever-so cozy. My favorite room in her house is her kitchen, her style shines through.
You'll find in all of her designs, she has these perfect little moments. She'll have a piece of furniture that she purchased somewhere or made herself that she has stylishly staged by layering decor and mixing and matching the new with the old. Look at how she adorns her nightstands. Her decor and lighting choices in her hallway (seen below) create a wow moment; she turned a boring hallway into a real show-stopper.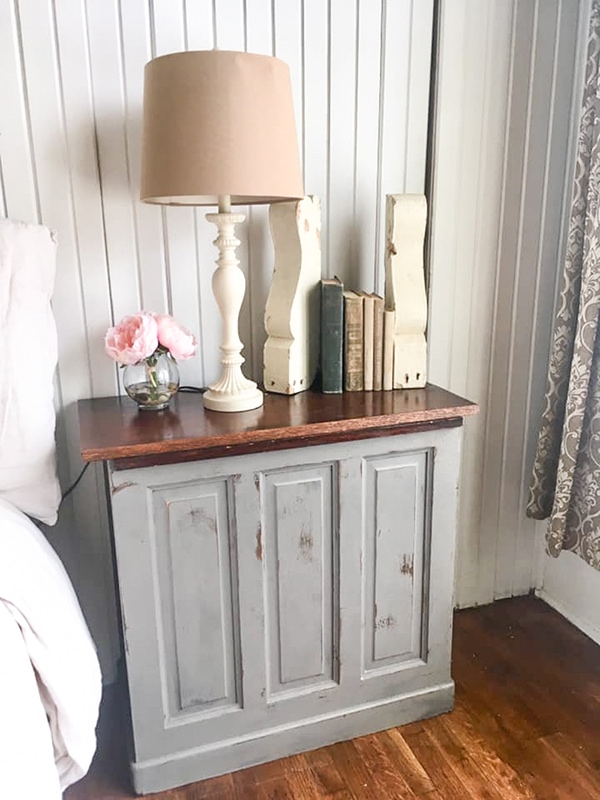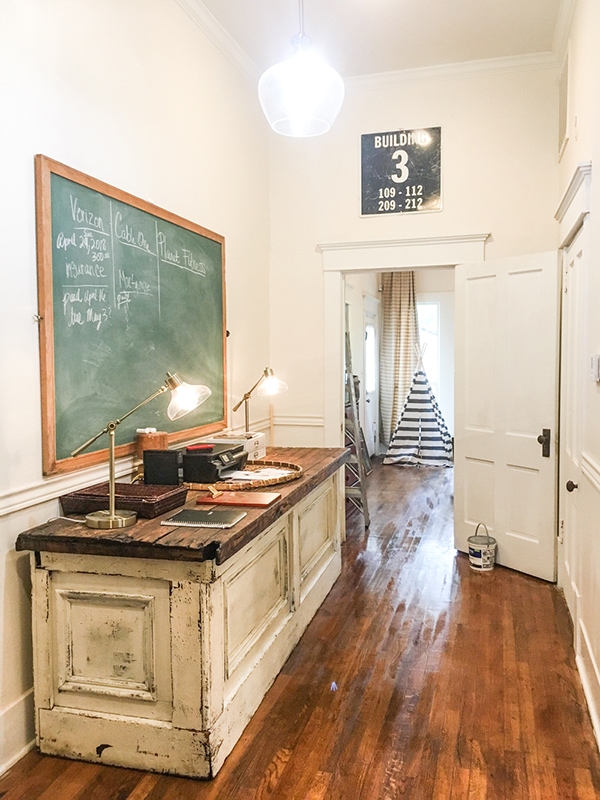 Cherre has been purchasing fixer-uppers since 2006. As a working-class American family, it was what was in her budget – move-in ready was out of reach. But having to work within a budget didn't put a damper on Cherre's style. Instead, she got creative. Turning looked-over furniture and objects into heirloom pieces. It's what sparked the creation of her business, Premonition Vintage. Believe it or not, she was able to create a table out of just a few scrap materials.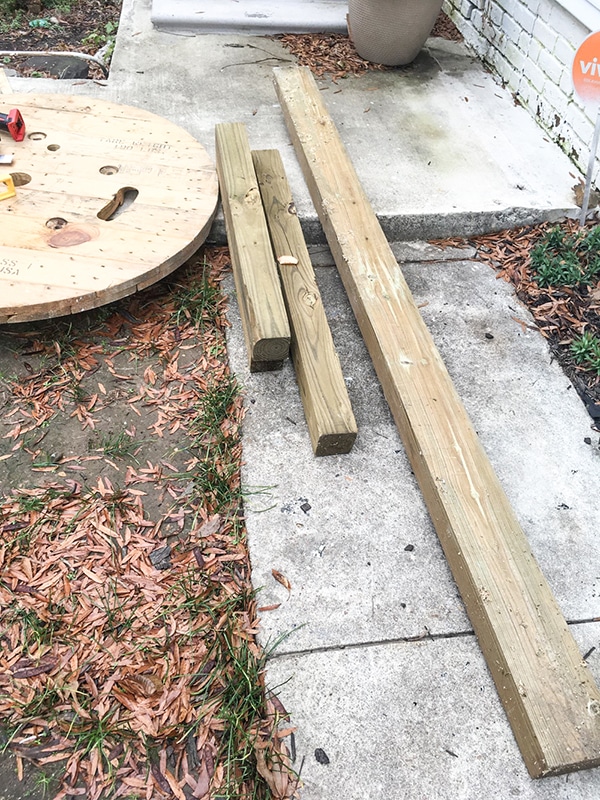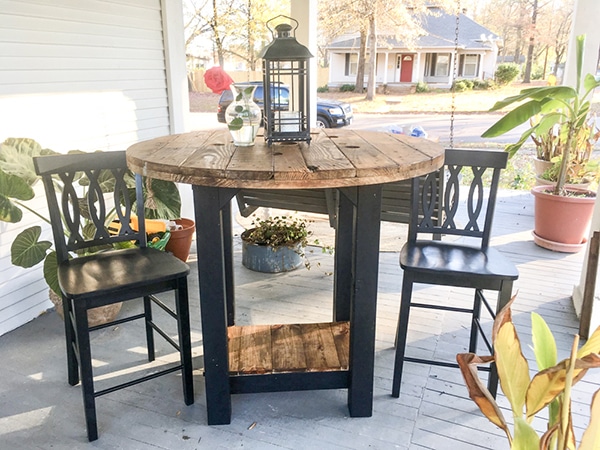 As beautiful as that table is, her favorite decor project was actually turning a 6-foot arched screen door into a mirror. It is such a show-piece. I can't get over the fact that it used to be a screen door. And I love that she kept the door hardware to add to its charm.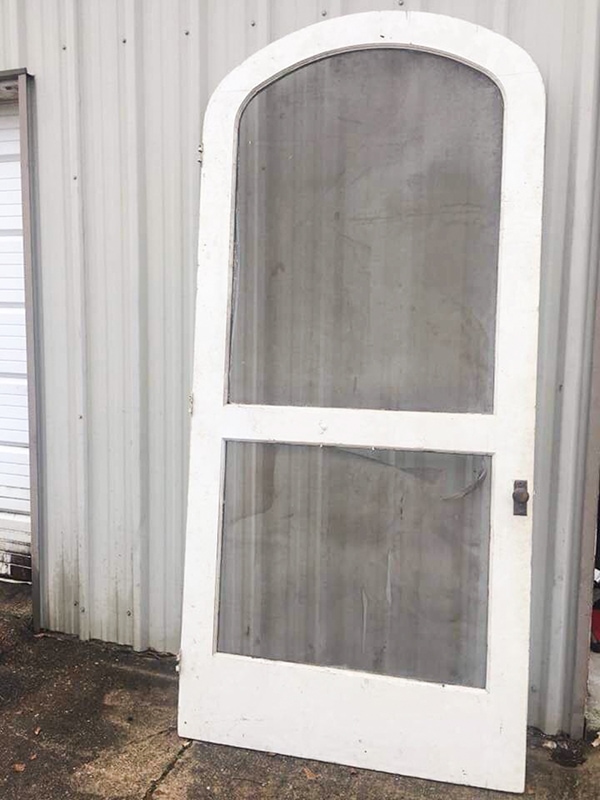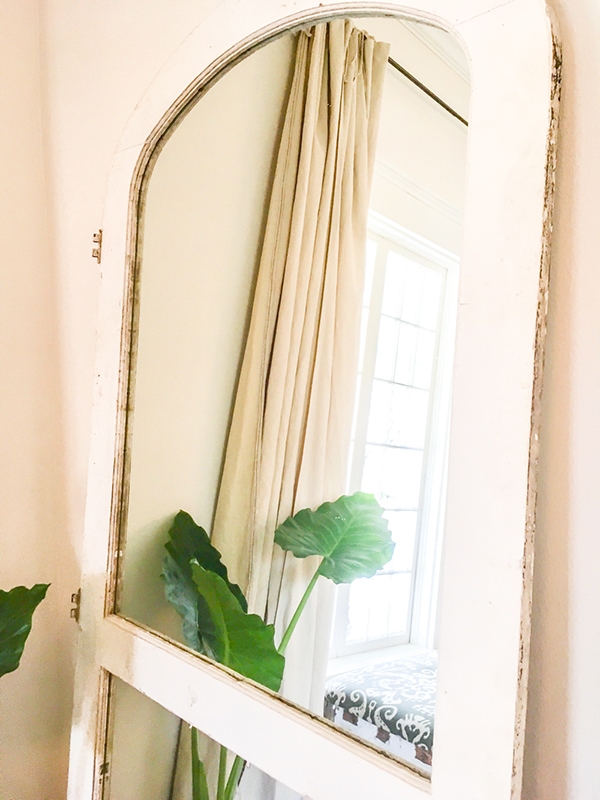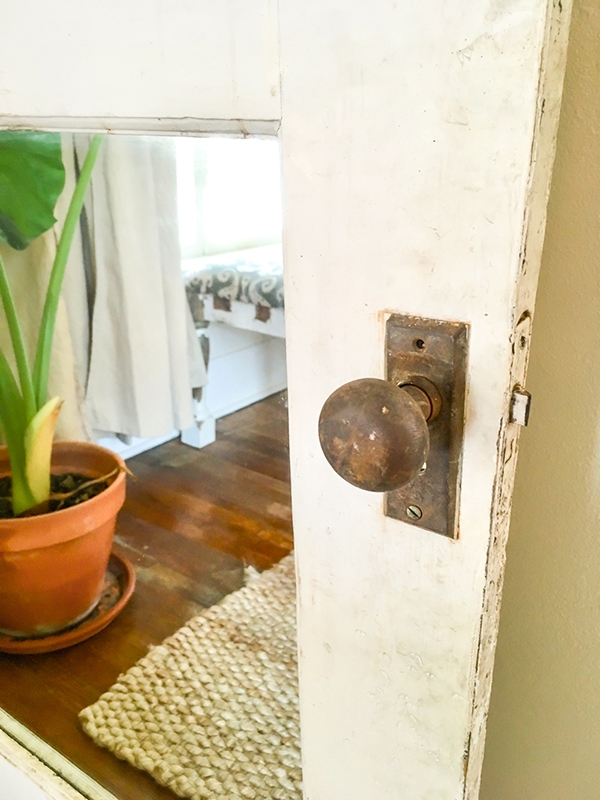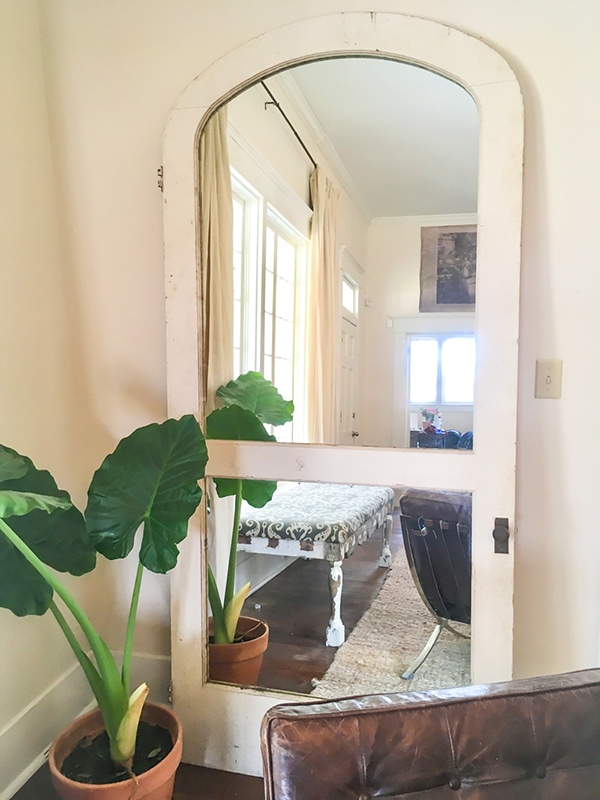 Her latest project was a dream while jogging come true. There was a house that she used to jog by that she would imagine fixing up. It was dilapidated but that didn't stop Cherre from seeing the diamond in the rough. After her divorce, the house came up for sale and she purchased it. Then, she used her magic to turn it into a home.
The house has 4 bedrooms although it will have 5 once they finish the attic space. It currently has 2 baths but by the time they're done, it will have 3. It has an eat-in kitchen, formal dining room, big hallway (that she has decorated oh so perfectly), a dream wrap around porch and even a side deck. To top it off, it has a cute detached garage.
The biggest challenge in her current remodel? The foundation repair. Most people would be scared off by a collapsed and rotting home. But Cherre pushed through the stress (and expense) to make sure her house was structurally sound. She has no choice. As she told me, "without it, however, other things would have been pointless."
Her favorite room in her current house is the living room. And we can see why. It's stunning.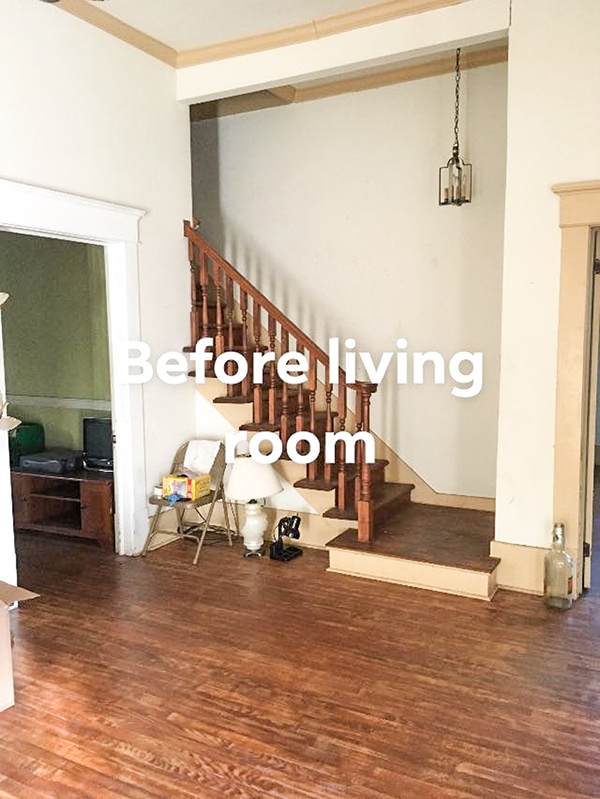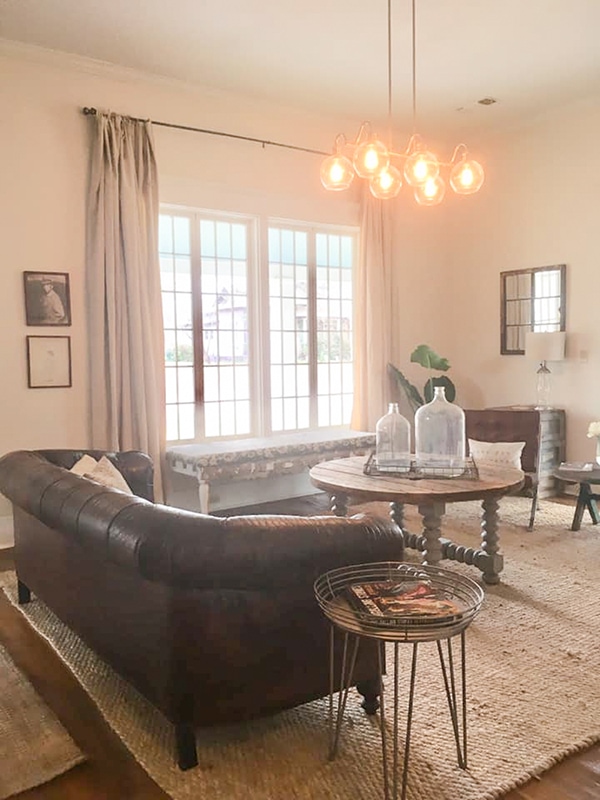 Where does she find all of her pieces she redoes? She enjoys going to outdoor flea markets, farms, roadside junk sales, and shopping on Facebook market place. You can see here the lights she found on marketplace that she gave a little bit of love to and brought them back to life. Here is an example of the lights she found and upgraded.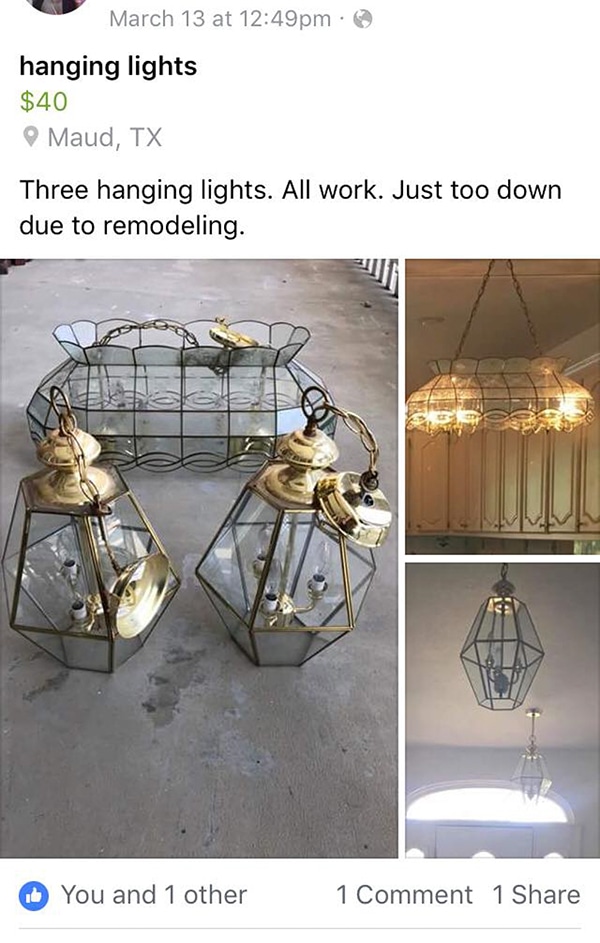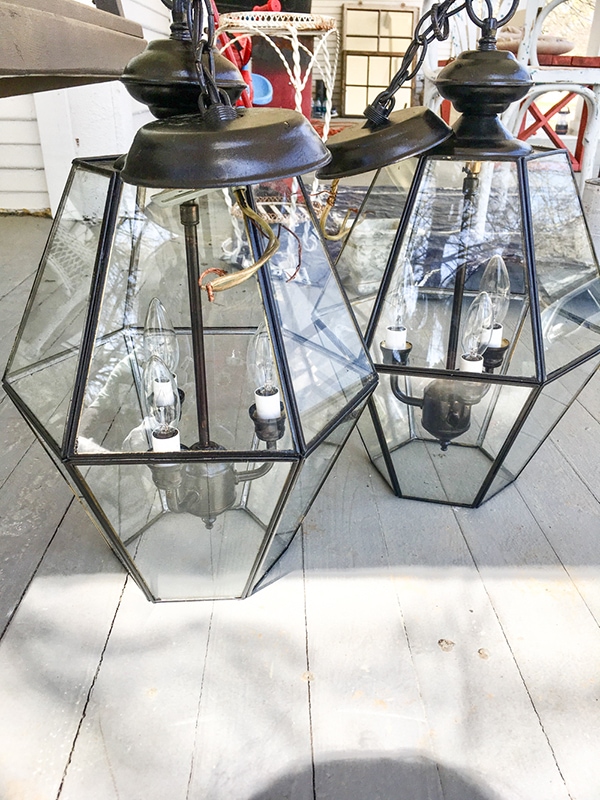 When I asked Cherre her top tip for other people interested in making over their homes themselves, she had this great suggestion: "[the] remodeling trick I most value that saves money and time is an angle brush! I use to spend precious time and money taping off crown, now I reuse quality paint brushes!"
When it comes to home restoration, she had other great tips as well. "My best tips are to be patient when searching for contractors/trades. Only hire credible people. Don't be afraid to spend extra money on lighting. And that open concept isn't always better. We like the original floor plan design."
When watching remodeling shows, often times they make it seem like home remodeling is quick and easy. But restoring an old home isn't easy. Cherre has worked 12-16 hour days for over 85 days straight (besides one Sunday she took off). In addition to her own hard work both in and outside of the home, she has also had to supervise a crew that cleaned, painted and prepped the house as well as supervising licensed plumbers, electricians, roofers, etc. She had a vision and at times that meant doing hard grueling work (such as landscaping) without the use of paid help.
But, as you can see in the house tour below, her hard work has paid off. Her home is truly a work of art now. Instead of removing trim, original floors, and more historic charm, she took the time to make sure they were restored and brought back to life. Add in her charming style and you have a comfortable home that looks like it belongs in a magazine. Check out her before and after photos below!
Cherre was kind enough to let me feature her here on Mom Envy. Her work is beautiful and I wanted the world to see her talents. Give her some love over on her business Facebook Page, Premonition Vintage.
Before/During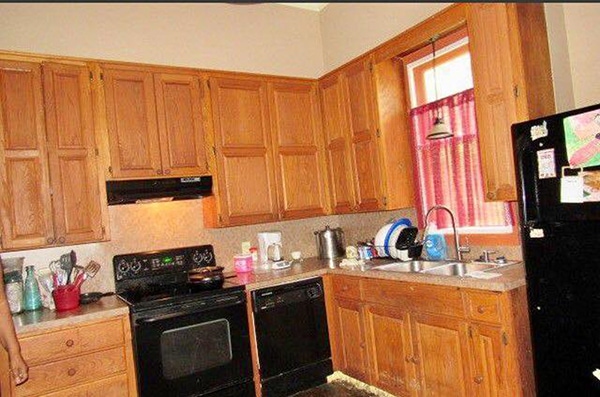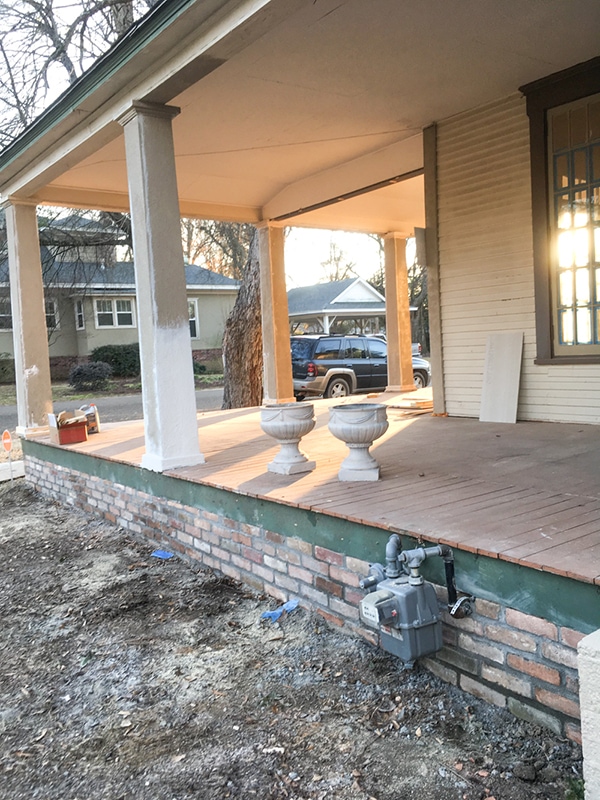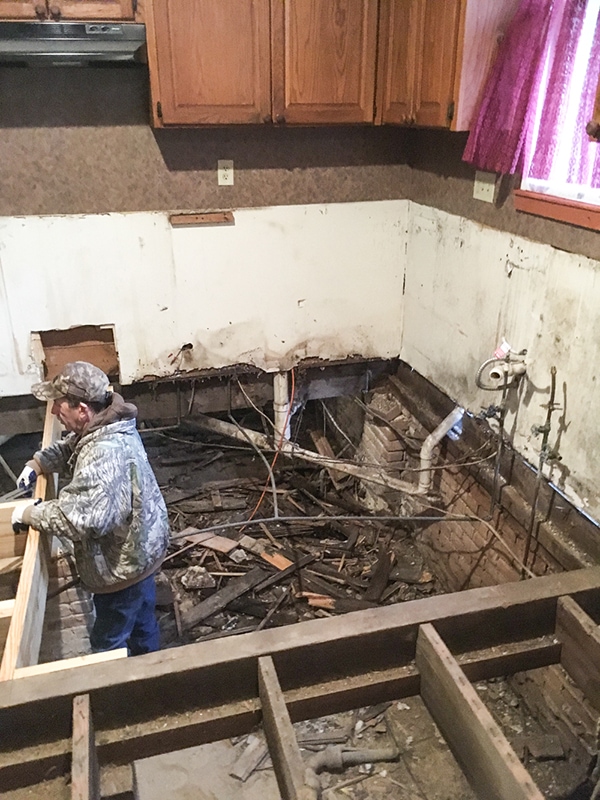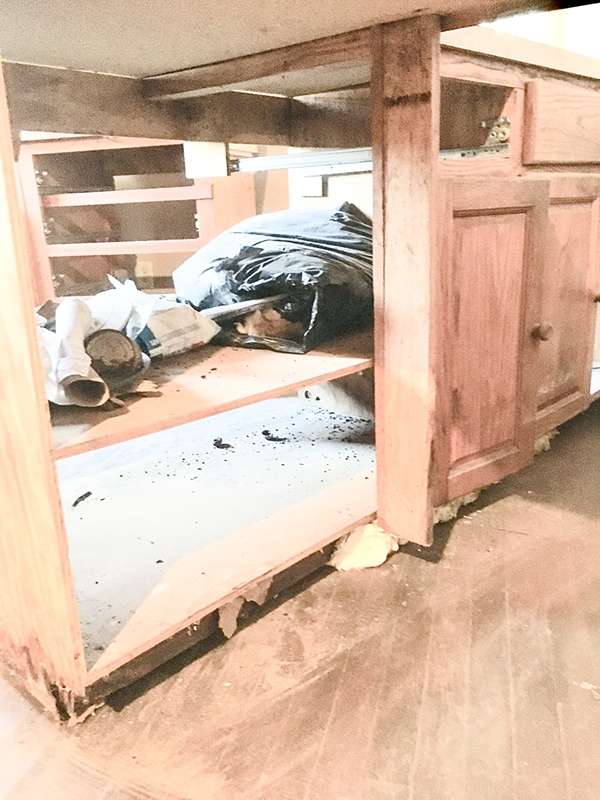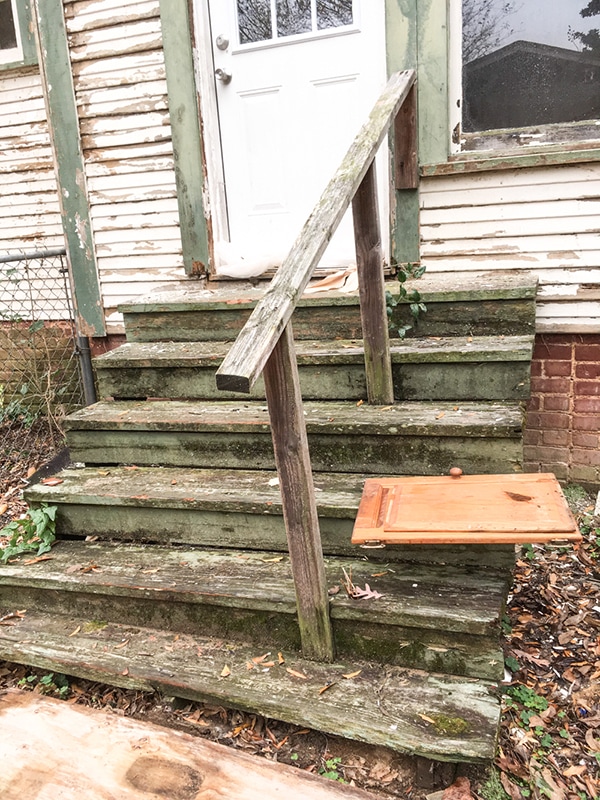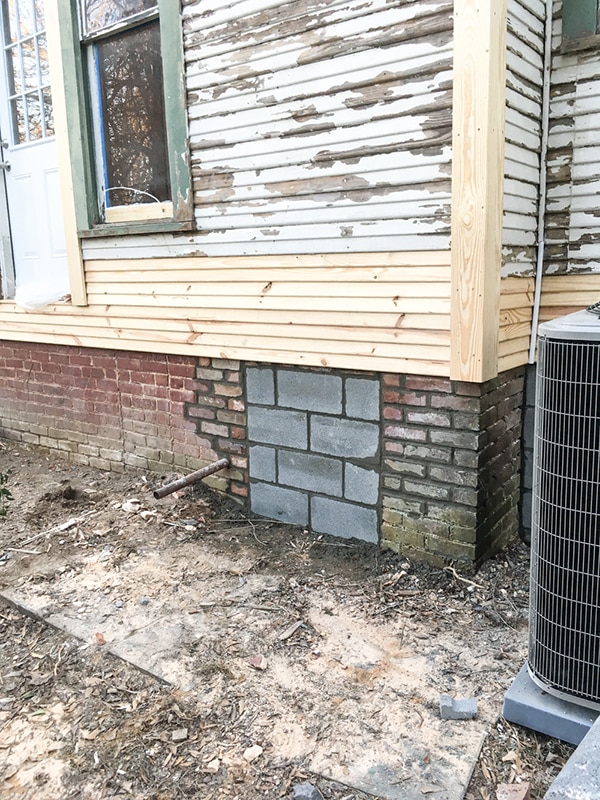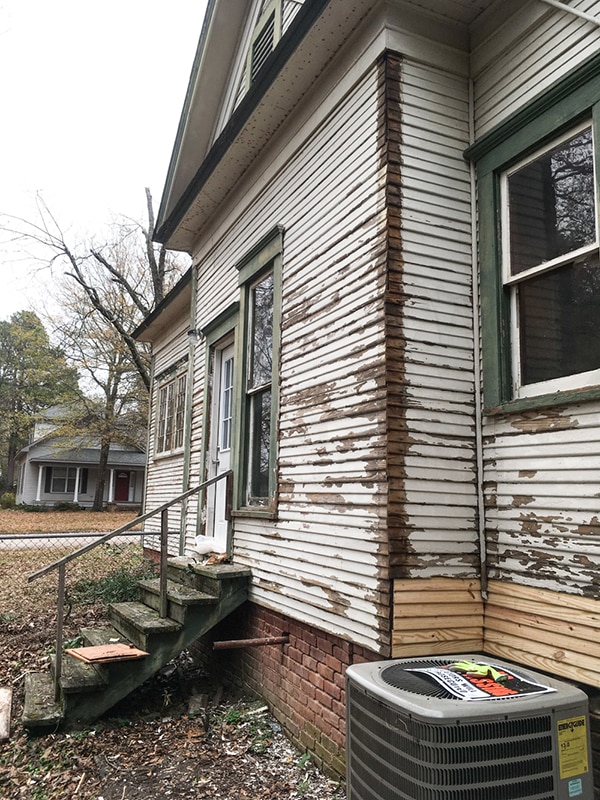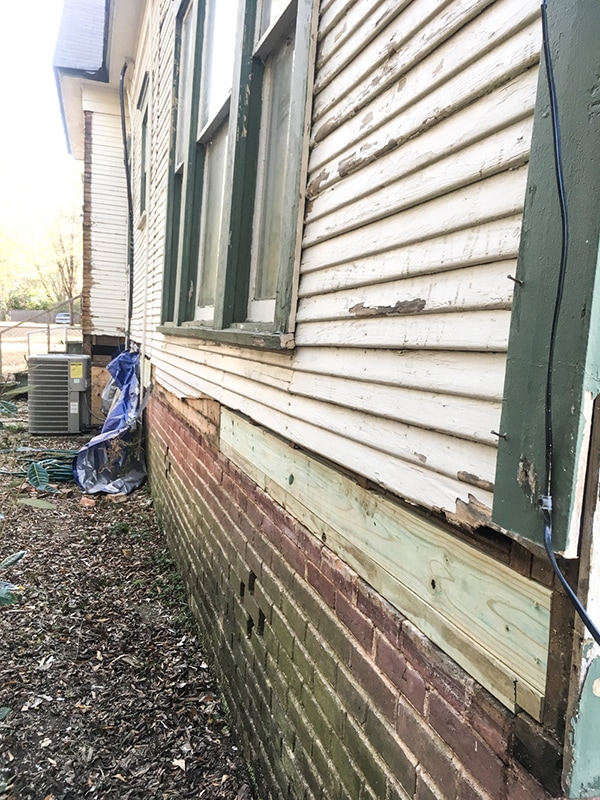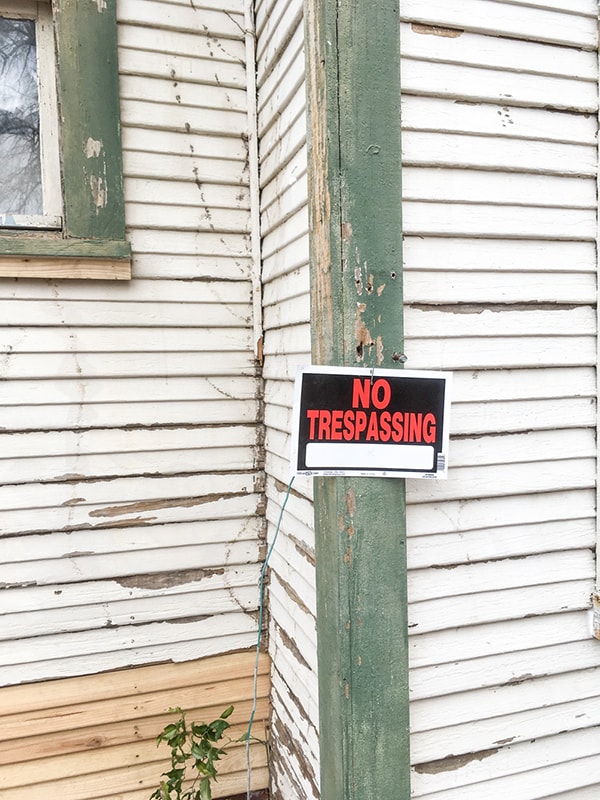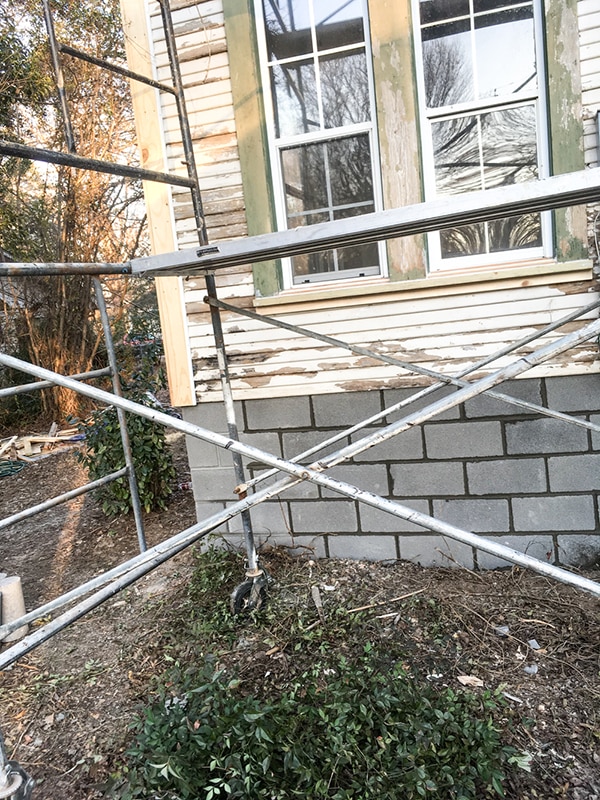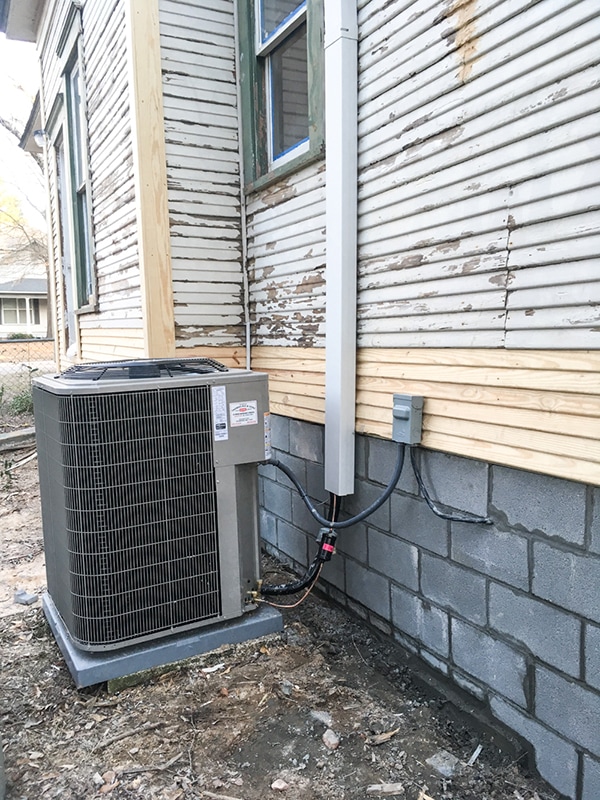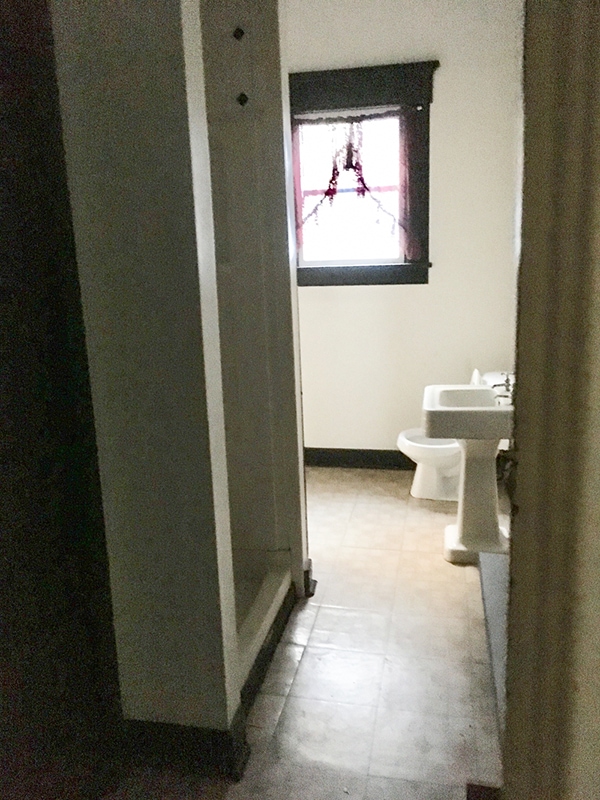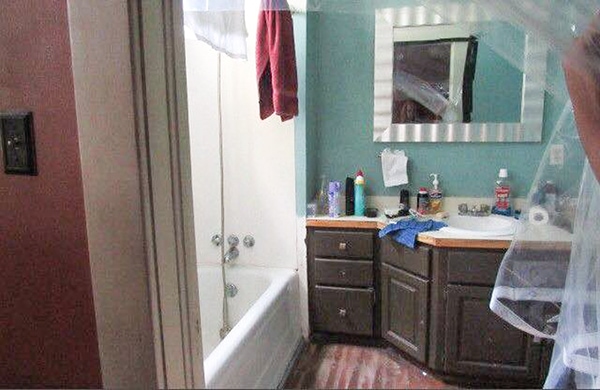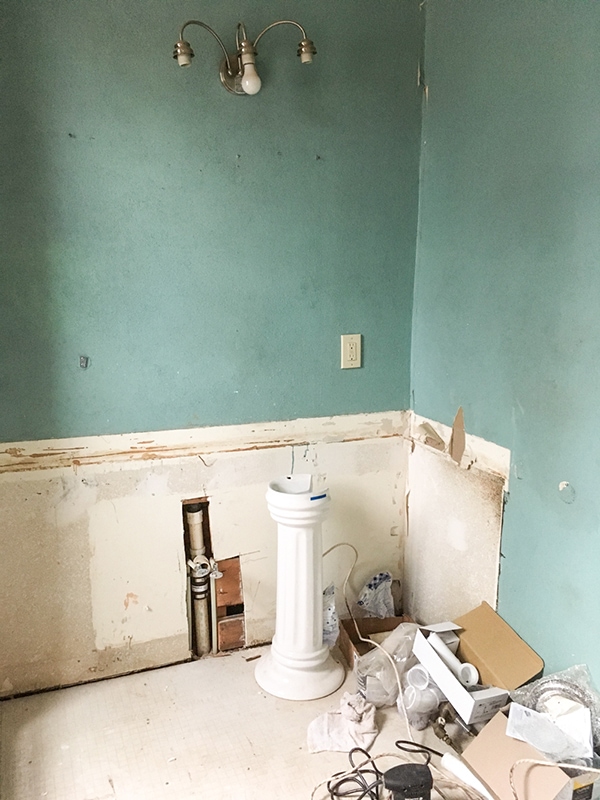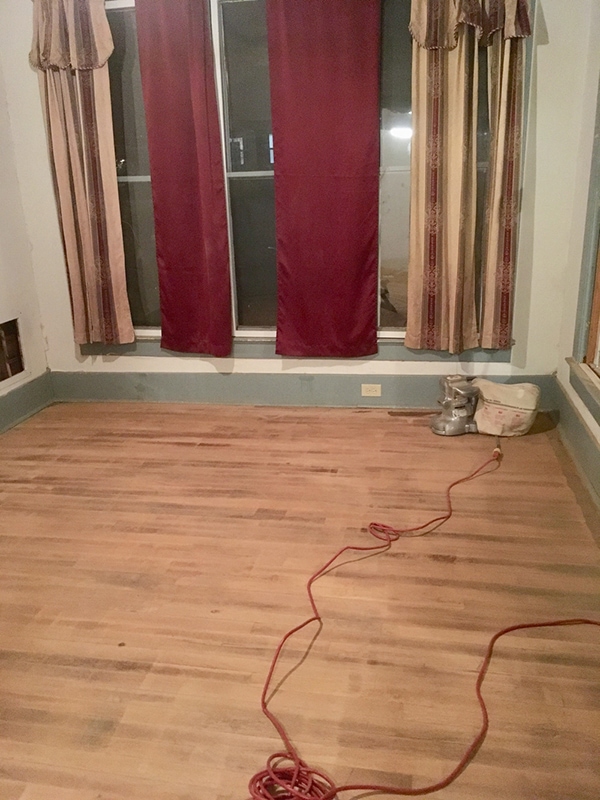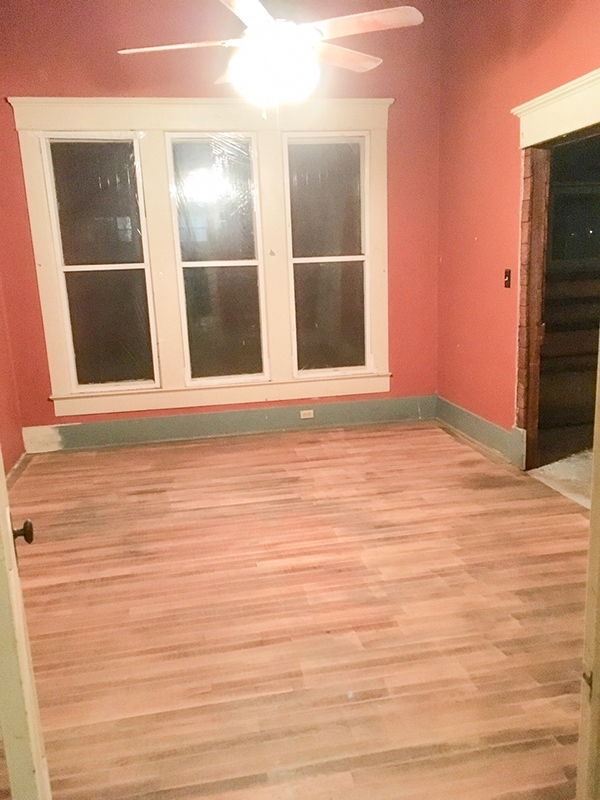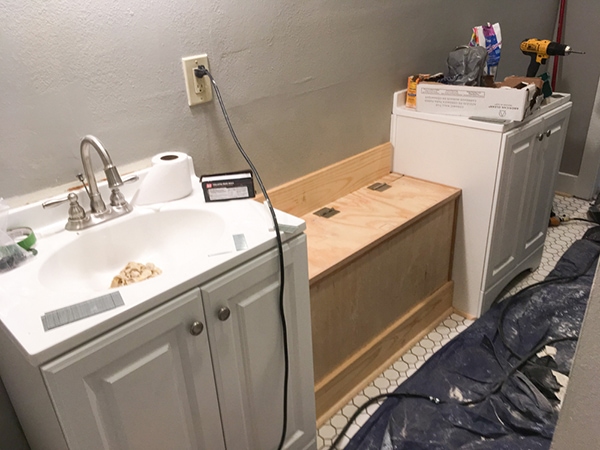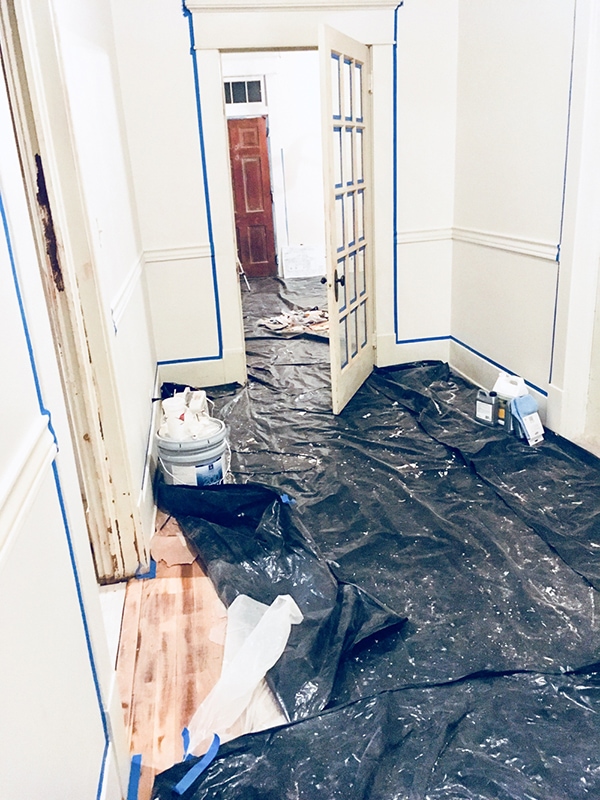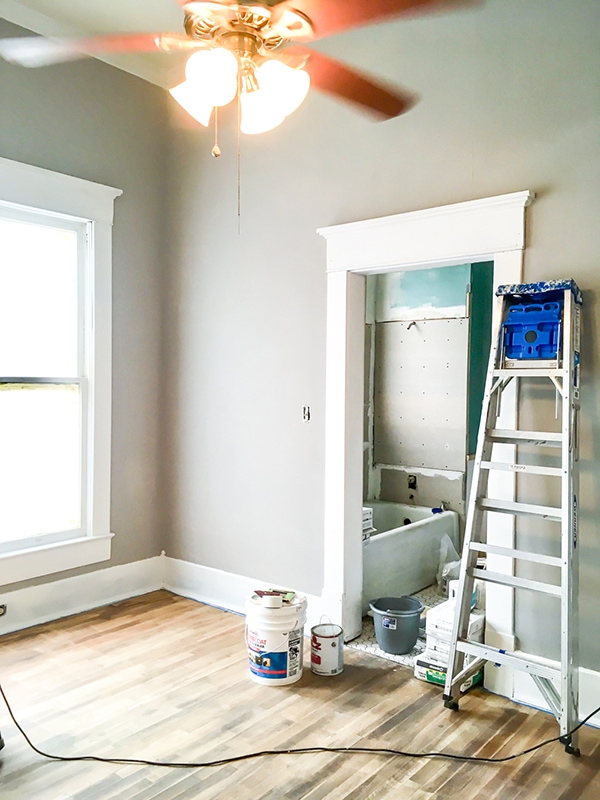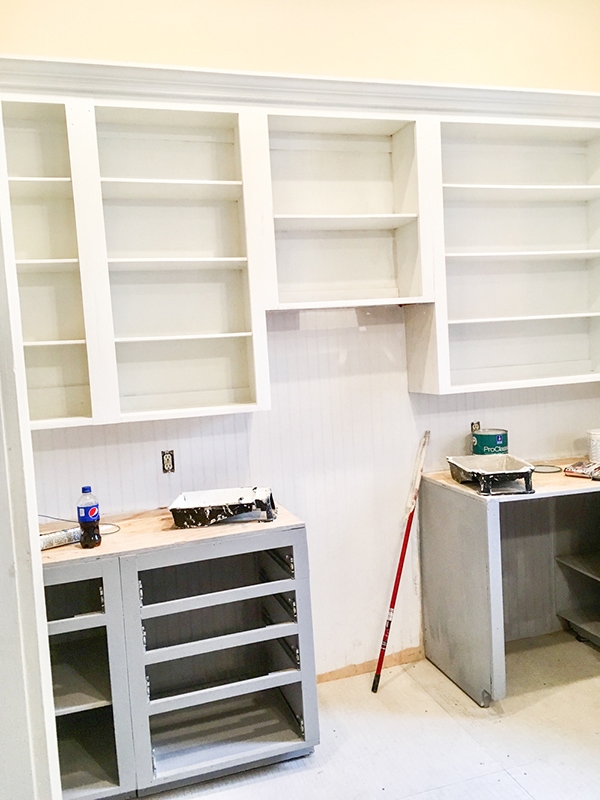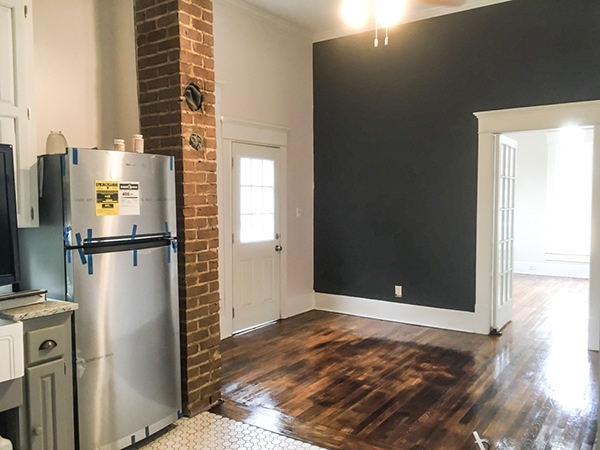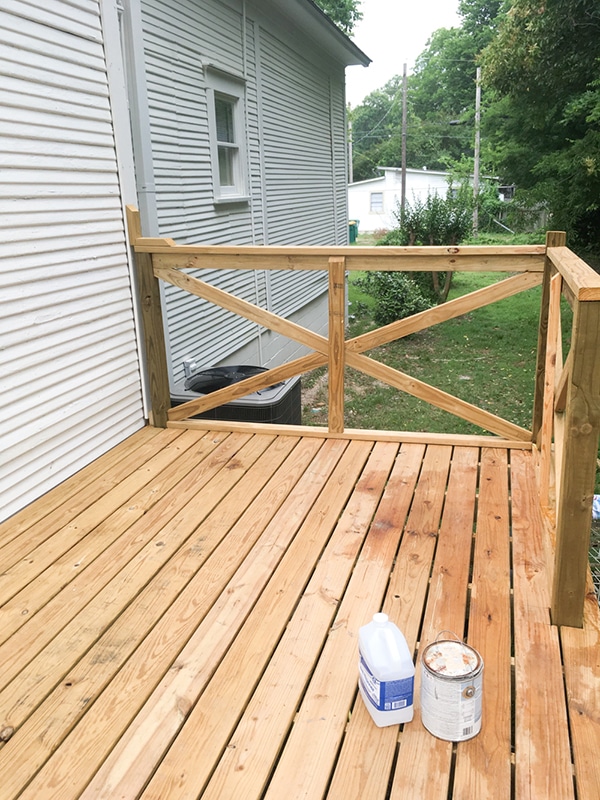 After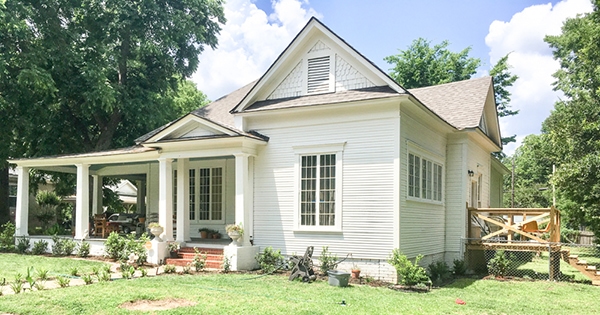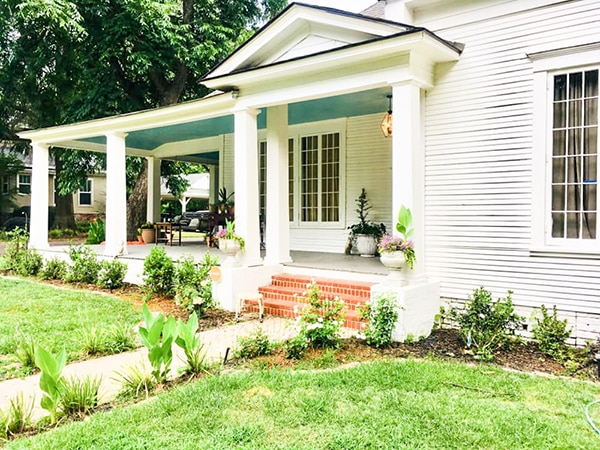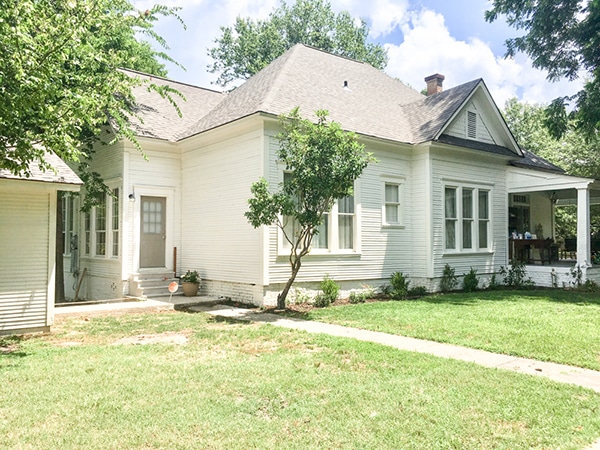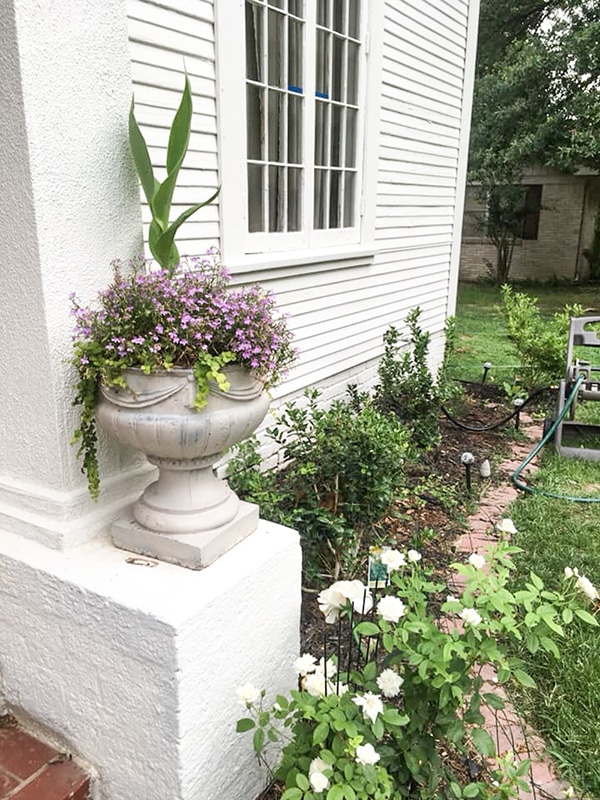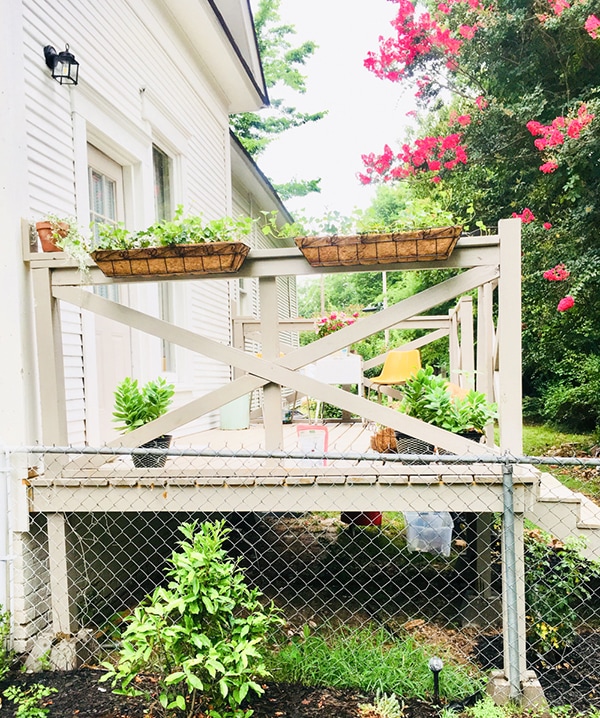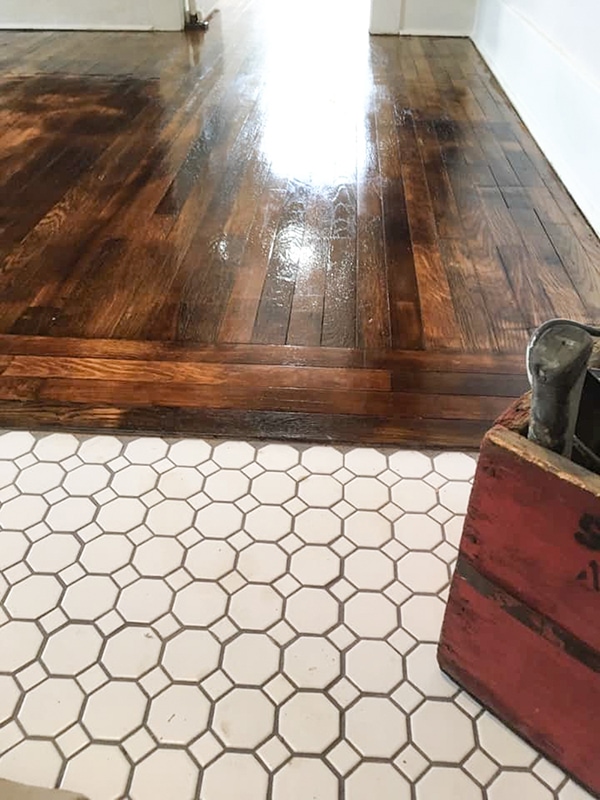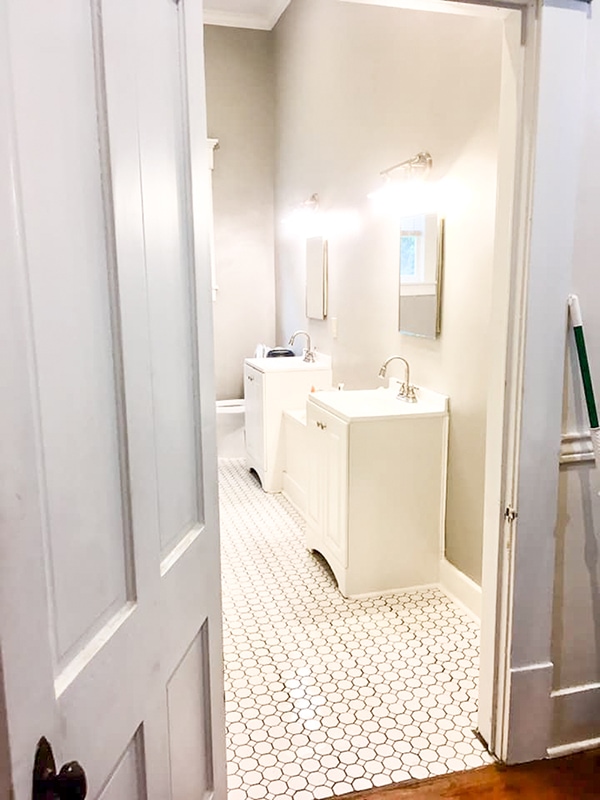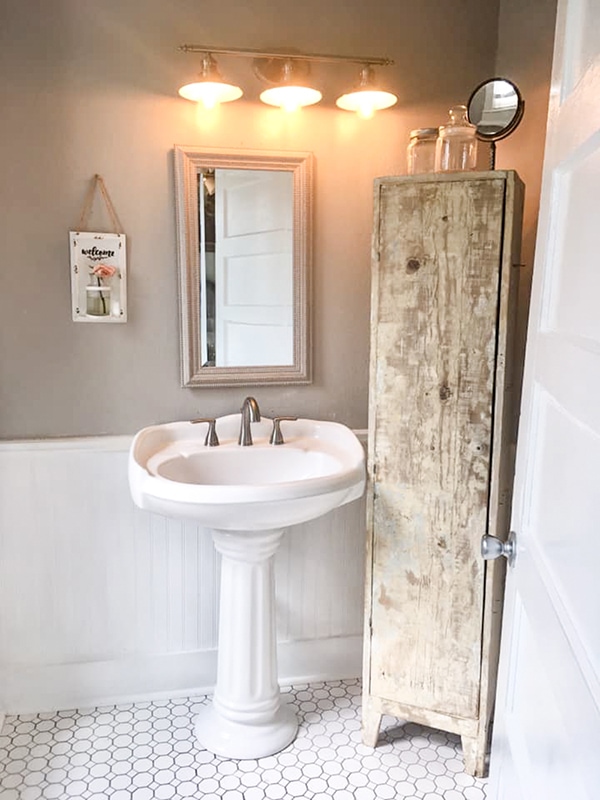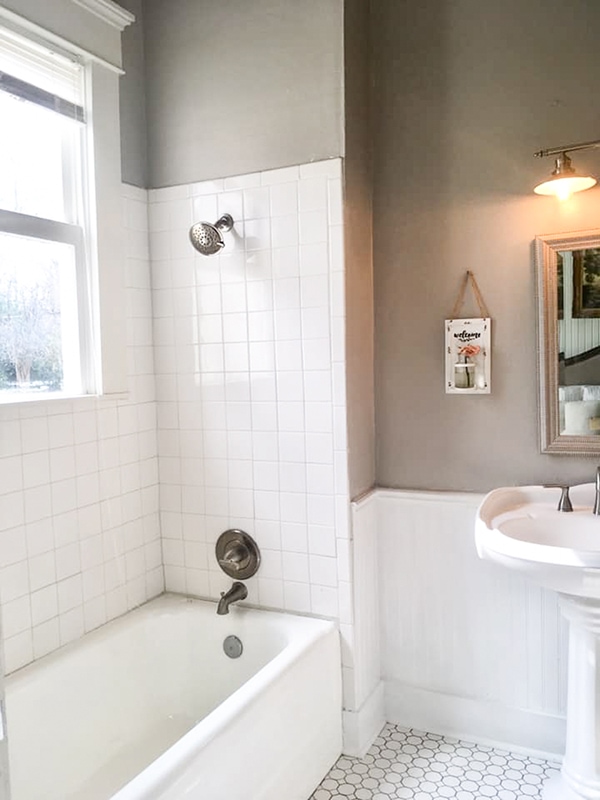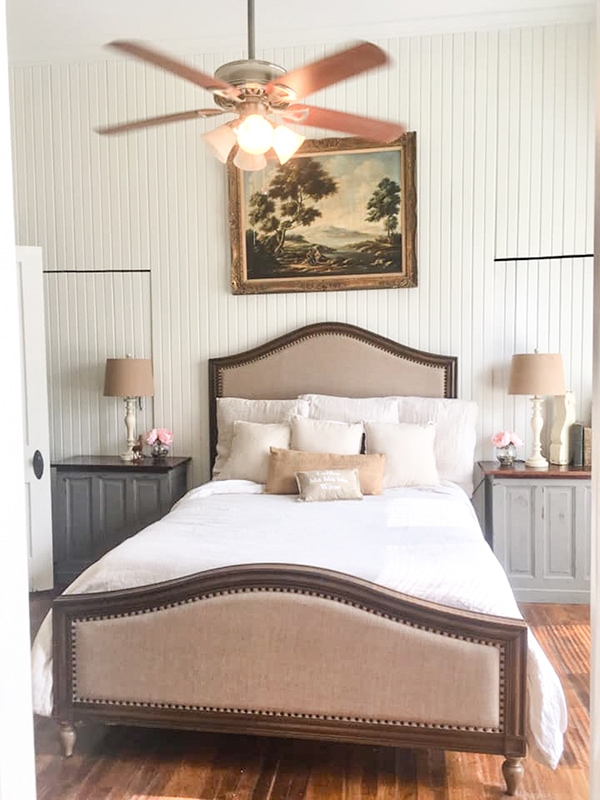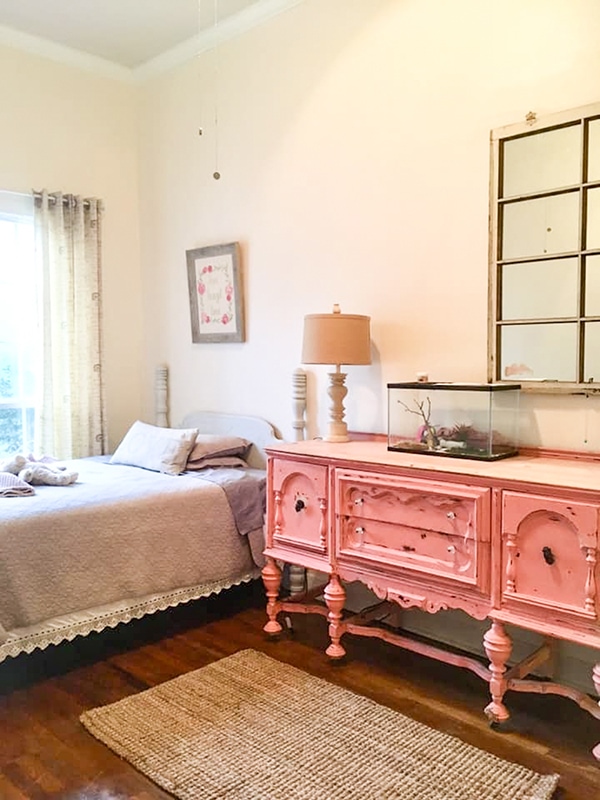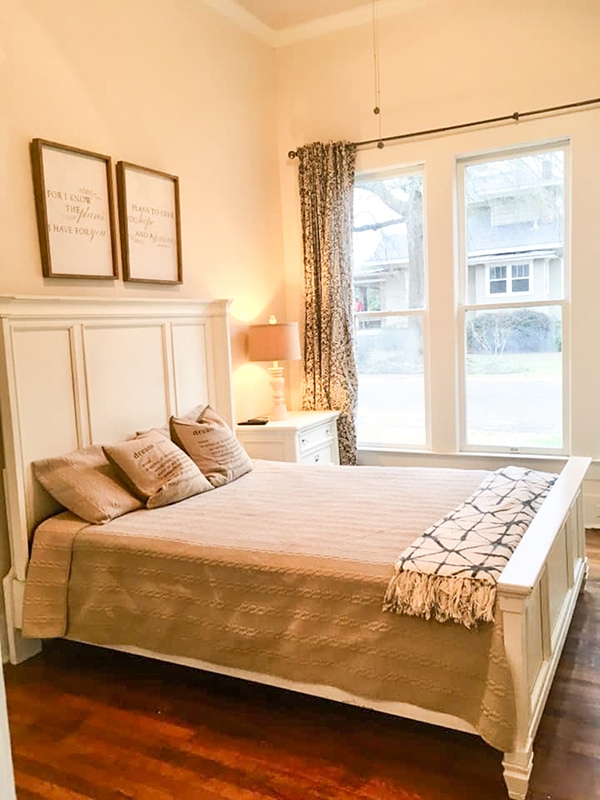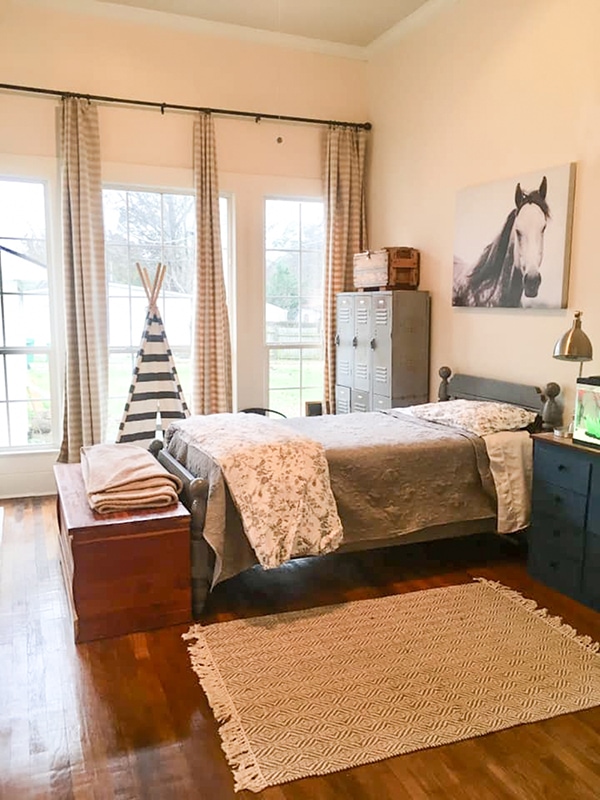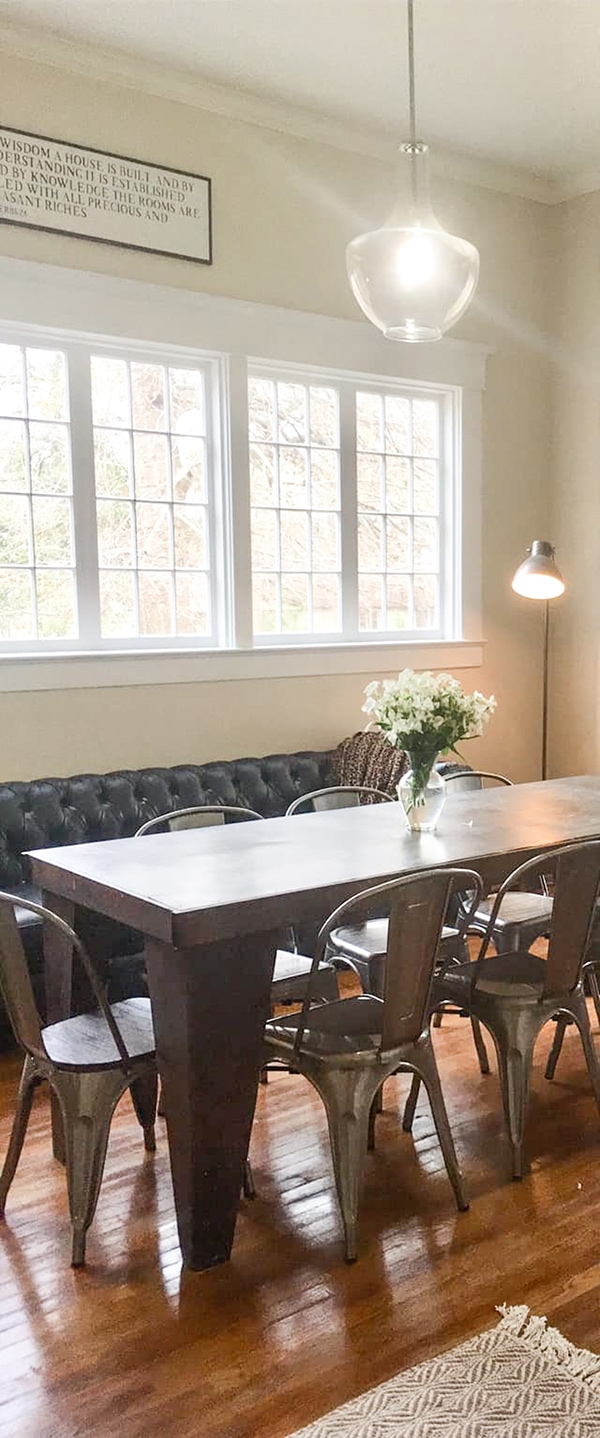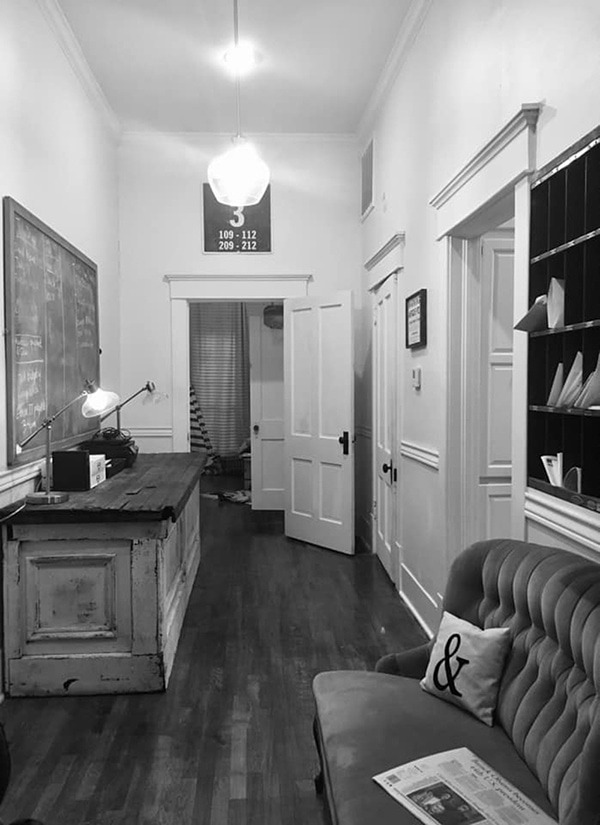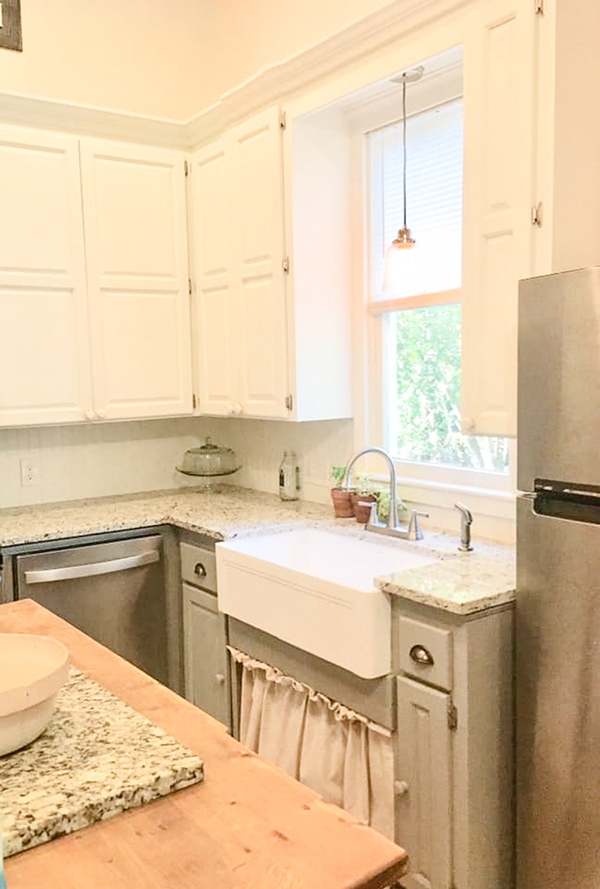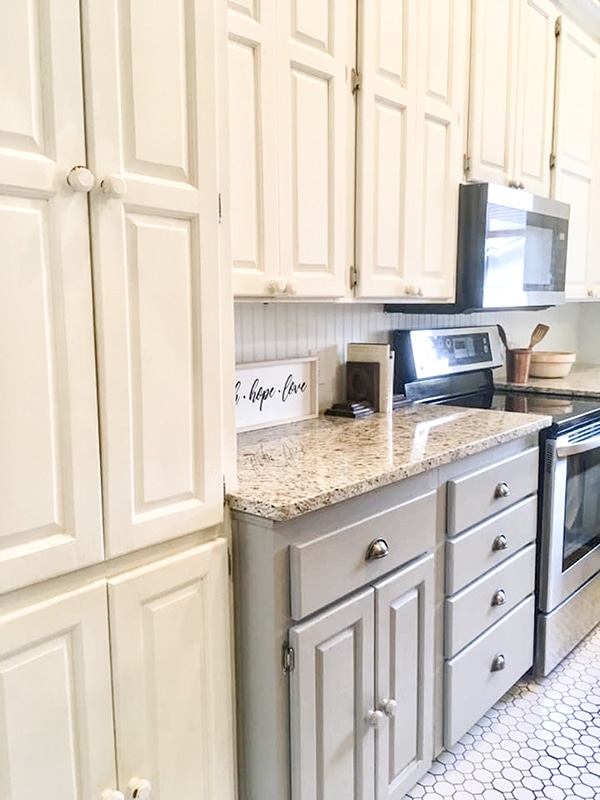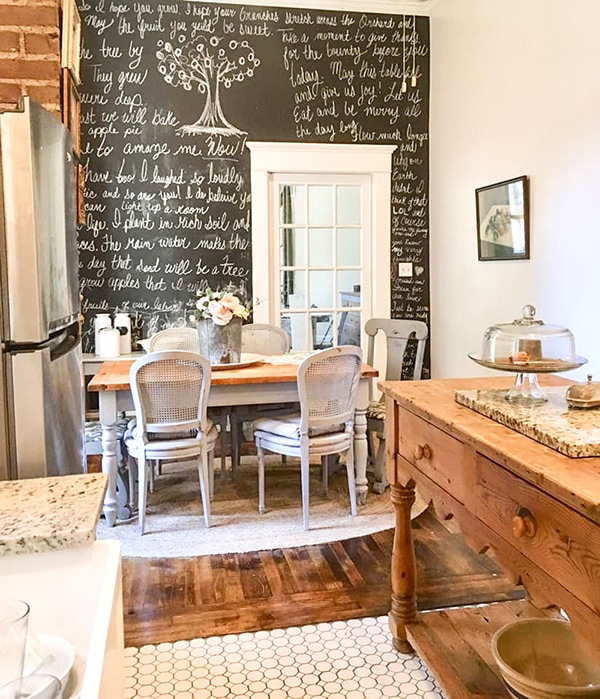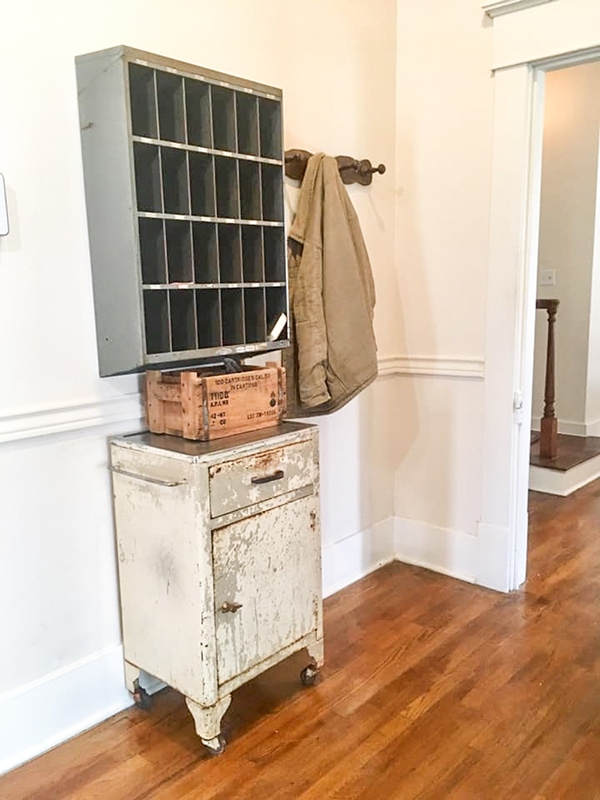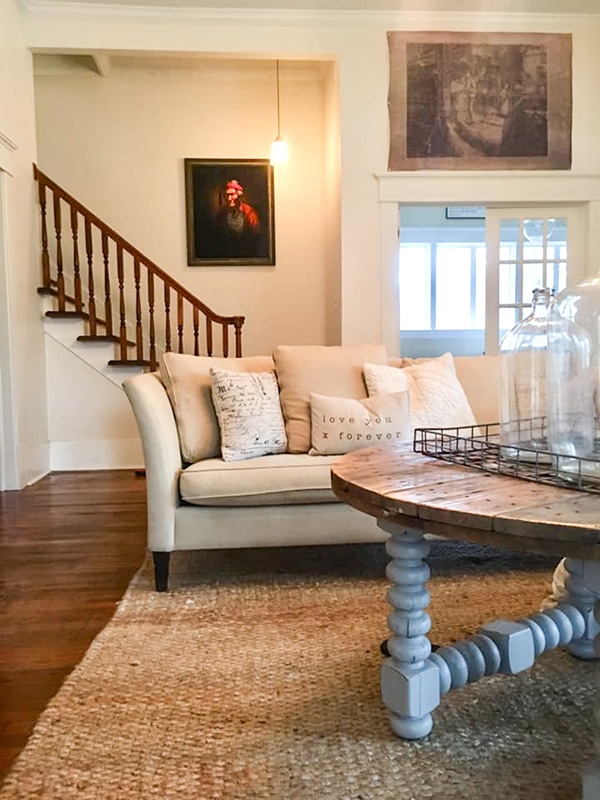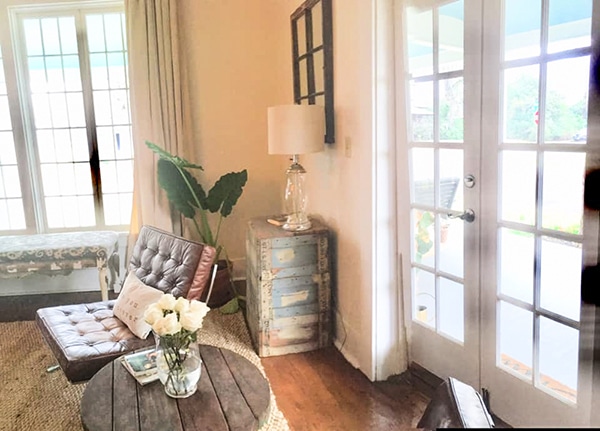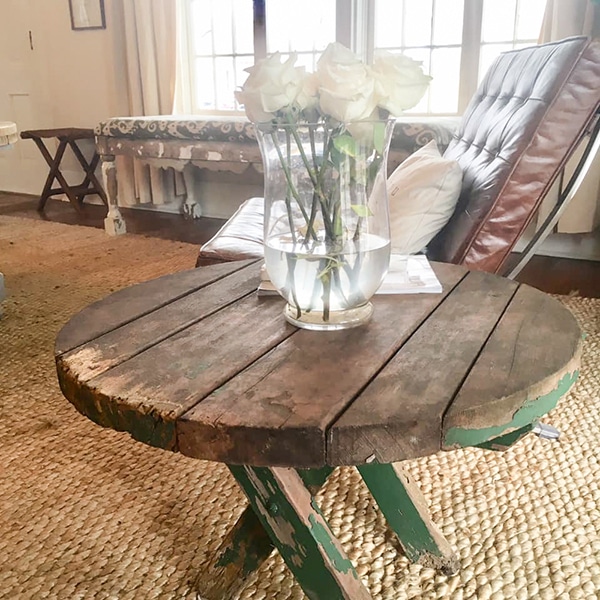 If you live in the Texas area, keep Cherre in mind if you're looking for some beautiful chippy furniture.