How many of you have been eating the same green bean casserole or vegetable side dish for years? Maybe your family has roasted carrots or green beans and shallots (I'm looking at you, Mom).
Well today is your lucky day. I have 60 of the best Thanksgiving vegetable side dishes you can make. These recipes are tried and true. These recipes are from some of the best bloggers around.
Do you have a certain dietary restriction? We've got you covered.
So why not step out of your comfort zone this year and try something new. I promise you won't be disappointed.
Free Thanksgiving Planning Printables
Need a little help get organized for Thanksgiving? Check out our set of FREE Thanksgiving planning pages. It includes a menu planner, shopping list, and to do list.
Click here to see our Thanksgiving Shopping List Printable, Menu Planner, and To Do List set.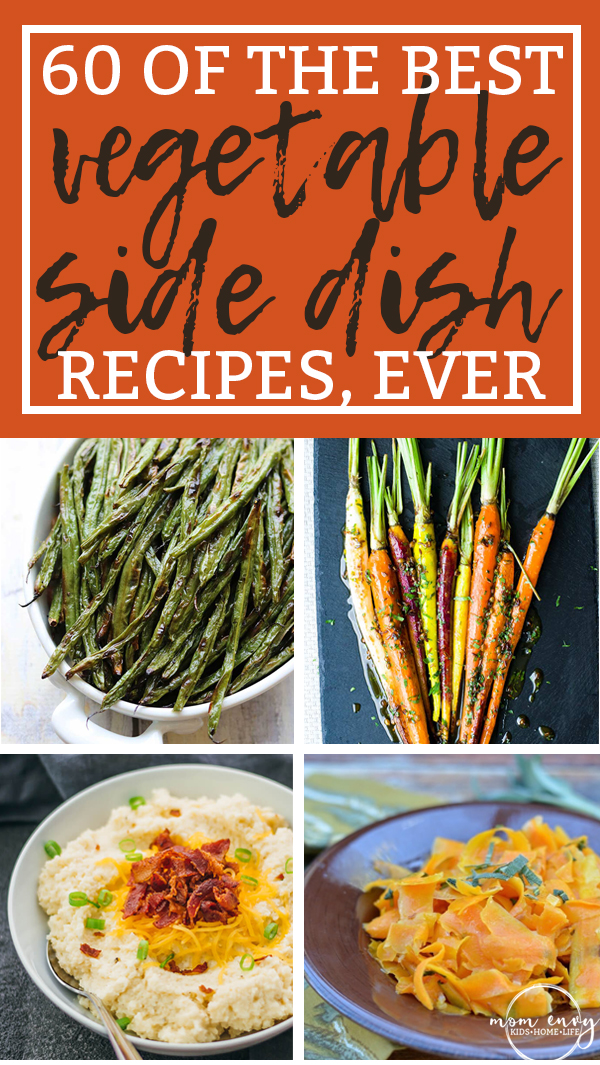 The Ultimate Thanksgiving Recipe Collection
Looking for some more Thanksgiving recipes? Check out the rest of the recipes from the Ultimate Thanksgiving Recipe Collection.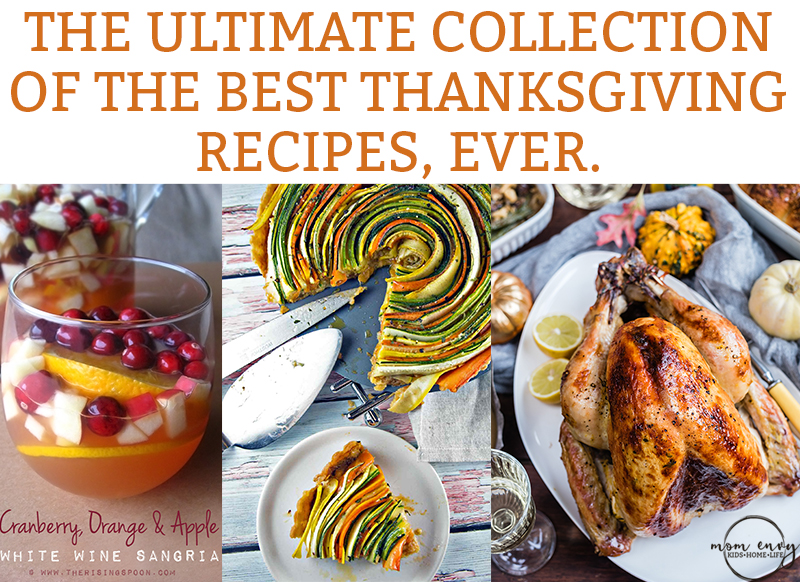 The 60 Best Thanksgiving Vegetable Side Dishes from
The Ultimate Thanksgiving Recipe Collection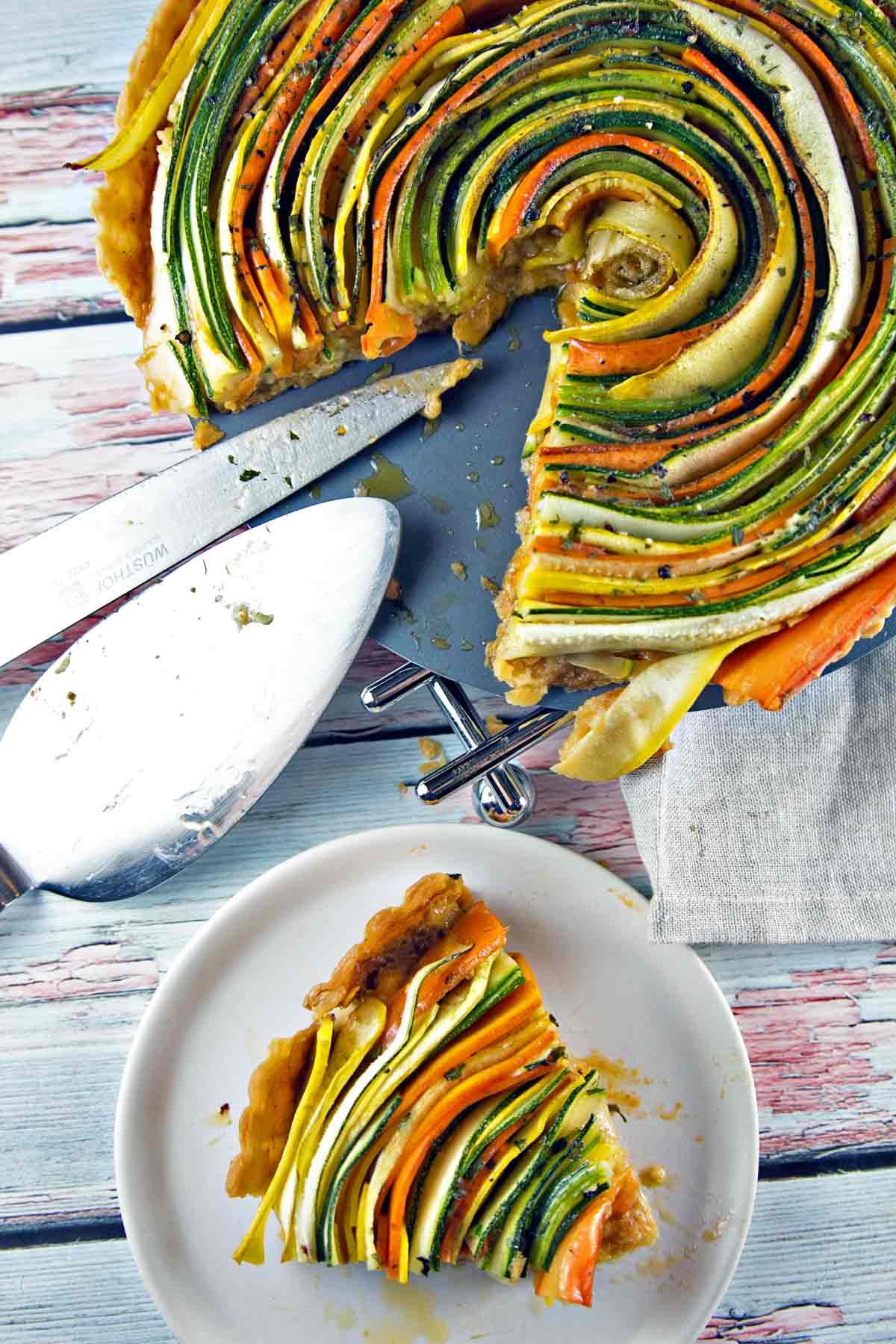 Bunsen Berner Bakery's Spiral Vegetable Tart
Talk about a show stopper. If you serve this or bring it to a Thanksgiving, it's sure to be a hit.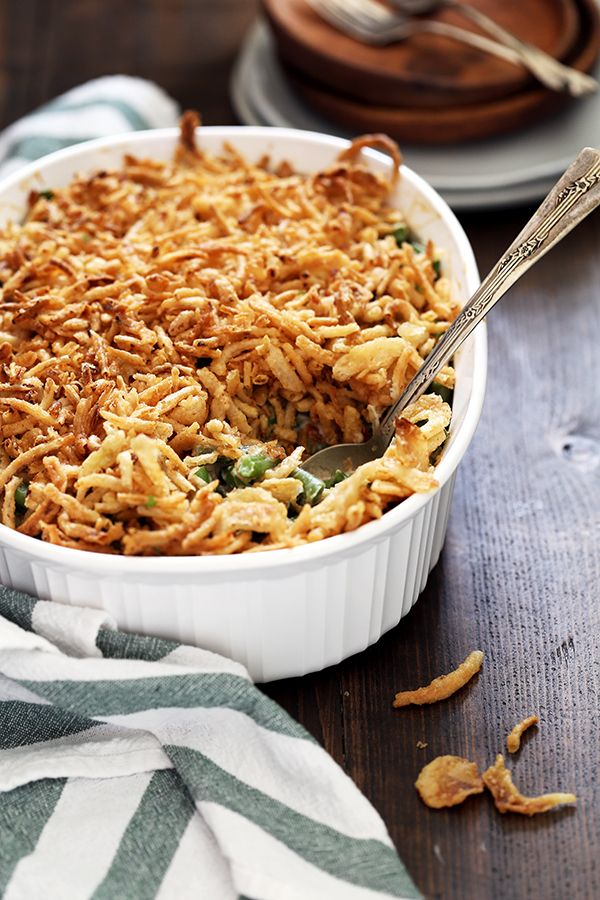 Twice the Onions Green Bean Casserole from Melanie Makes
If we're being honest, the only real reason people love the green bean casserole is for the green beans. Of course, I'm kidding. It's all about the fried onions on top. Melanie doubles the onions in her version of the traditional casserole.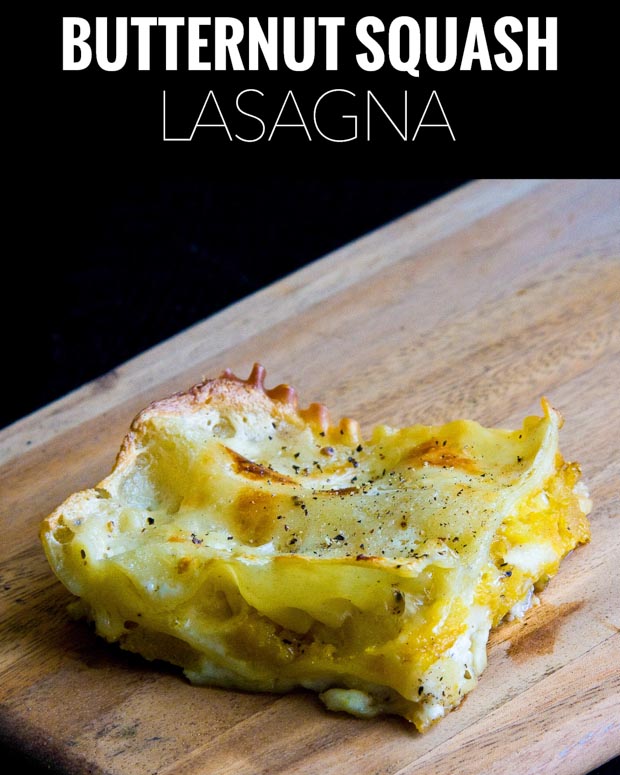 Butternut Squash Lasagna by Bacon is Magic
While this works great as a side, it would work lovely as a main course for a vegetarian Thanksgiving. It uses no boil noodles which makes preparation much easier.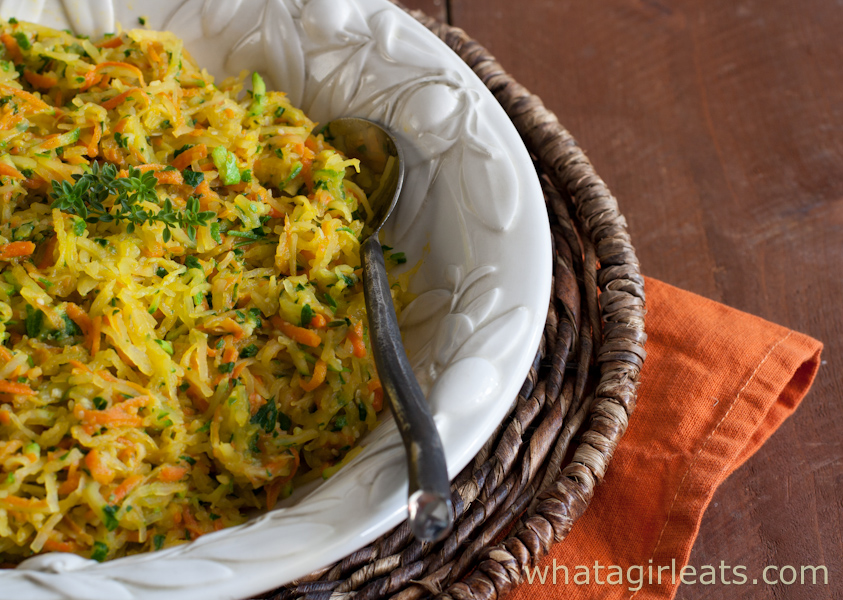 Harvest Squash Casserole from What a Girl Eats
Spaghetti Squash meets zucchini and carrots in this delicious and healthy Thanksgiving casserole. It takes a little extra to get the vegetables prepared but the results are worth it.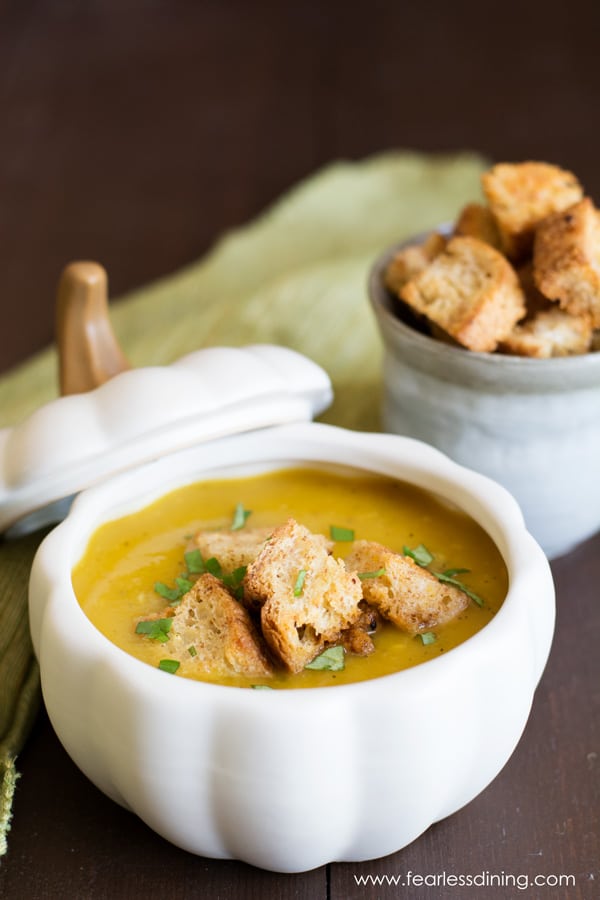 Roasted Acorn Squash Soup with Homemade Croutons from Fearless Dining
This soup is the perfect starter for any Thanksgiving meal. It's rich, creamy, and full of fall flavors. Plus, it can be made dairy free (which is impressive considering how creamy it is).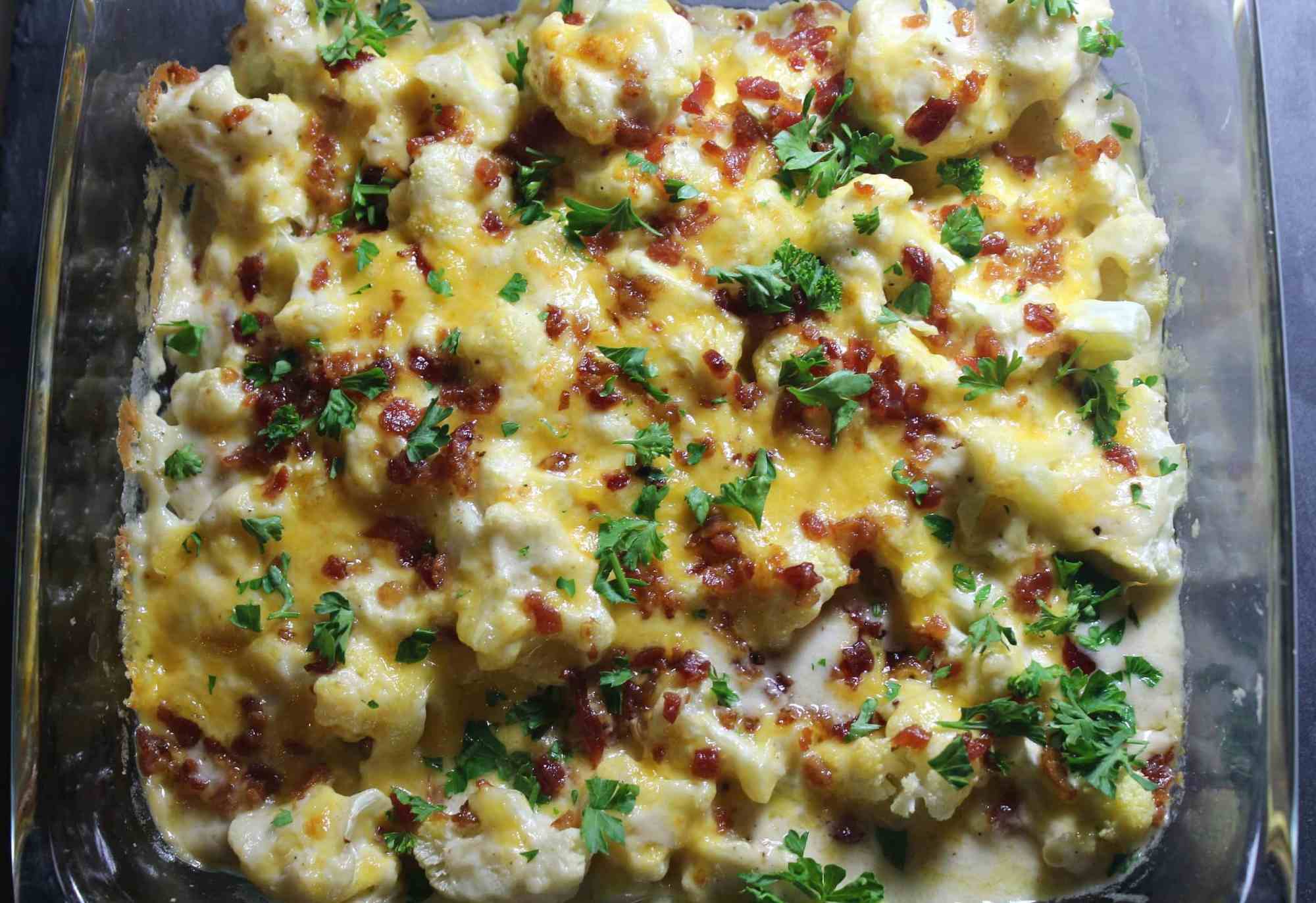 Cheesy Cauliflower Bacon Gratin from Forks n Flip Flops
Your guests won't be disappointed with this vegetable side dish. It is so decadent that they will be shocked to find out the main ingredient is cauliflower.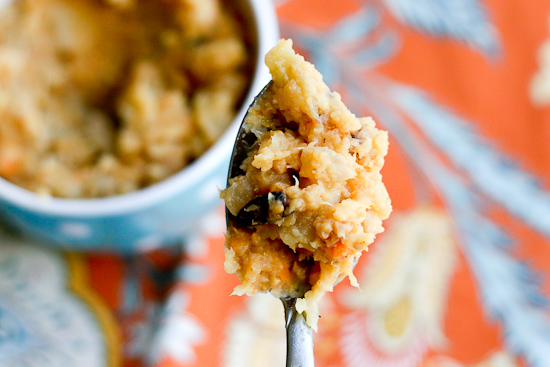 Mashed Root Vegetables with Bacon Vinaigrette from Perry's Plate
Bacon always makes everything better and this dish is no exception. The bacon adds some depth to this mix of various root vegetables. You can use whatever vegetables you have on hand or find in the produce section. It's definitely a different recipe that is sure to impress.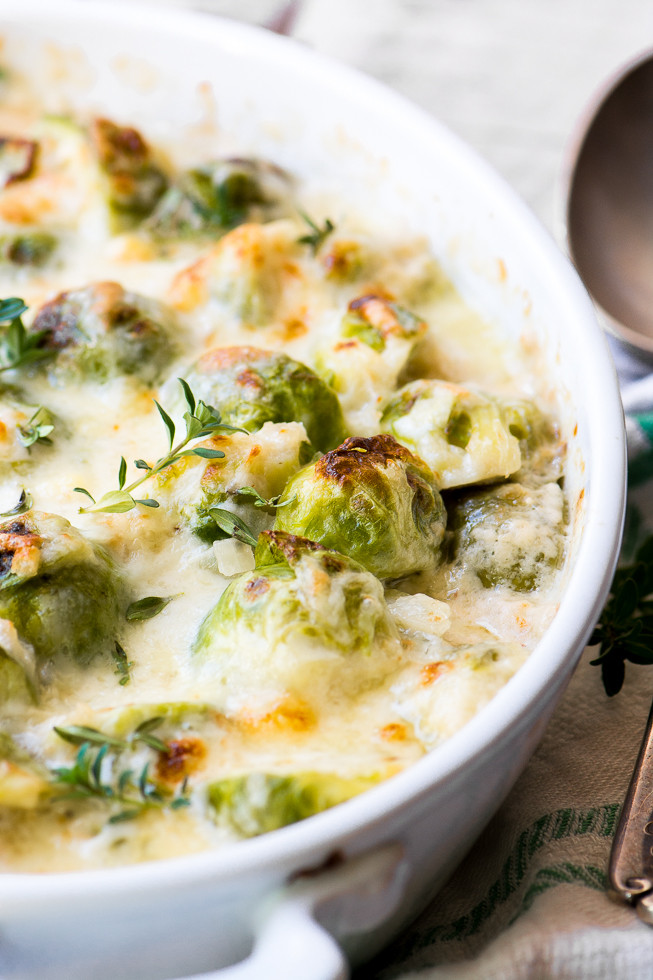 Creamed Brussels Sprouts from The View from Great Island
Brussels sprouts often times have a bad reputation. But these Brussels sprouts are sure to change any nay-Sayer's mind.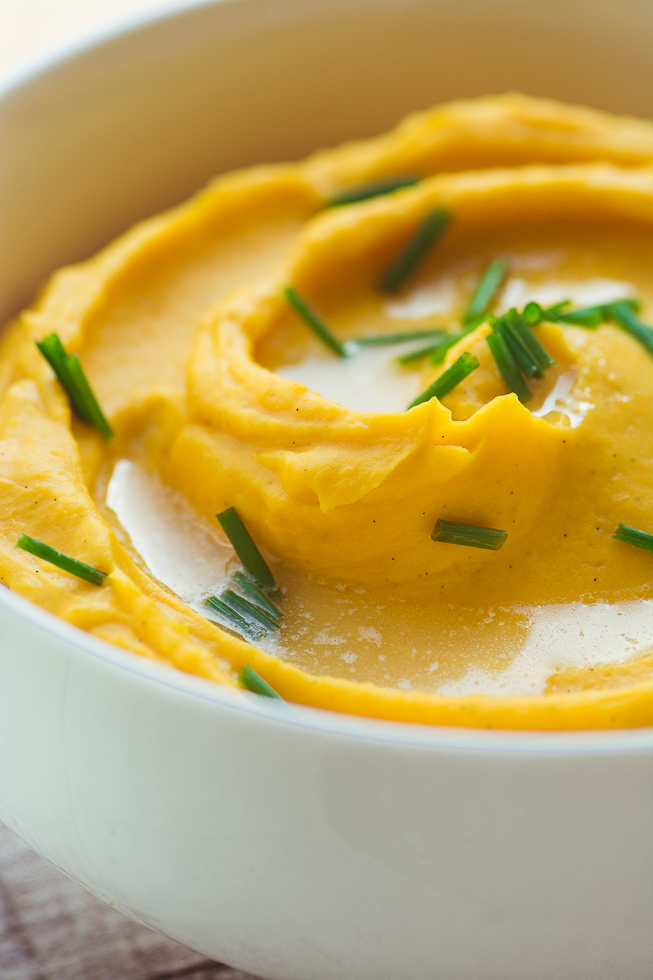 Whipped Kabocha Squash from The View from Great Island
This recipe is a great alternative to your traditional mashed potato or sweet potato sides. It's a simple recipe that takes very little work to create.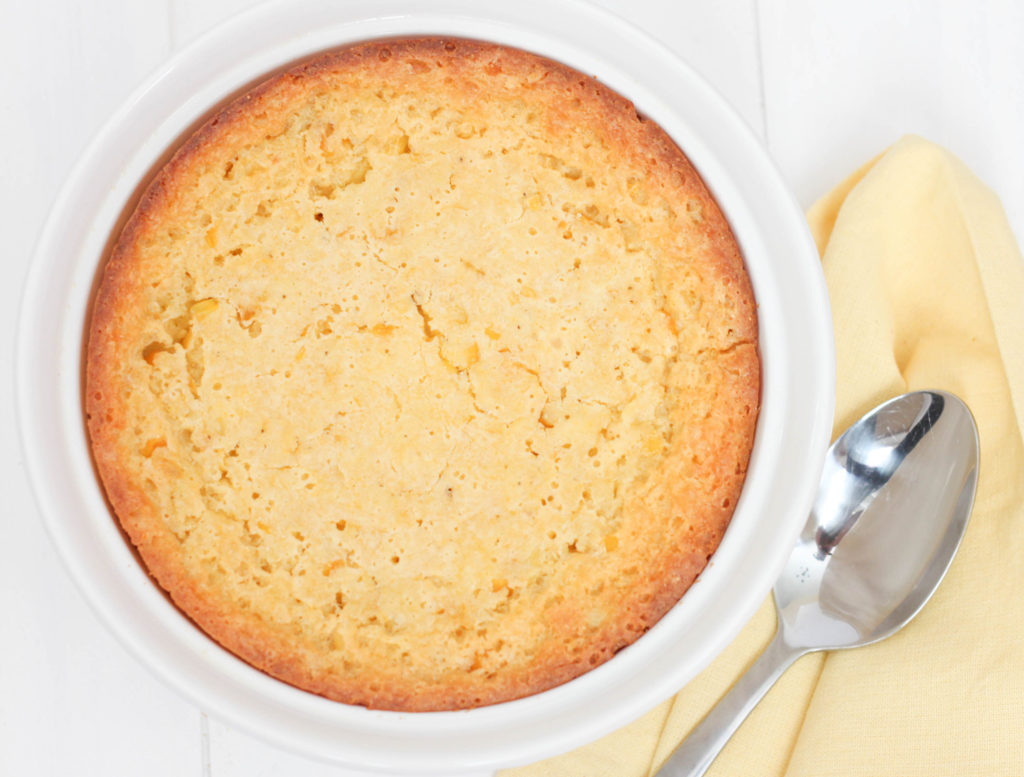 Corn Pudding Casserole from The Farmwife Cooks
Corn pudding is such a change from the traditional Thanksgiving sides. This recipe is so easy and so delicious that it's the perfect side for a first-time Thanksgiving chef.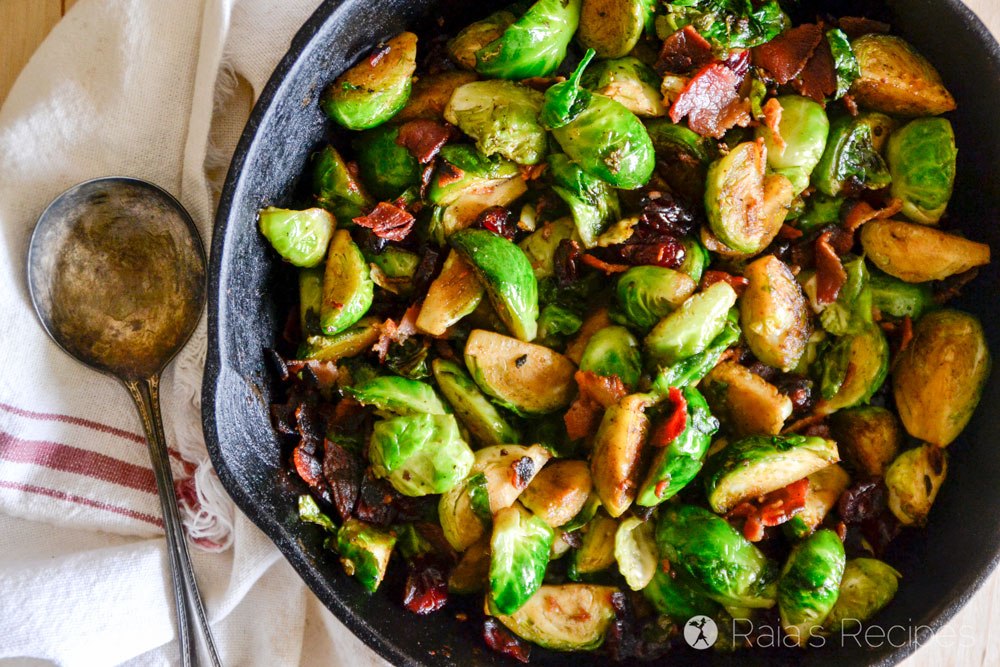 Pan Fried Brussels Sprouts with Bacon and Dried Cranberries from Raia's Recipes
This Brussels sprouts recipe really elevates the Brussels Sprouts. And it only takes three recipes and one pan to make them!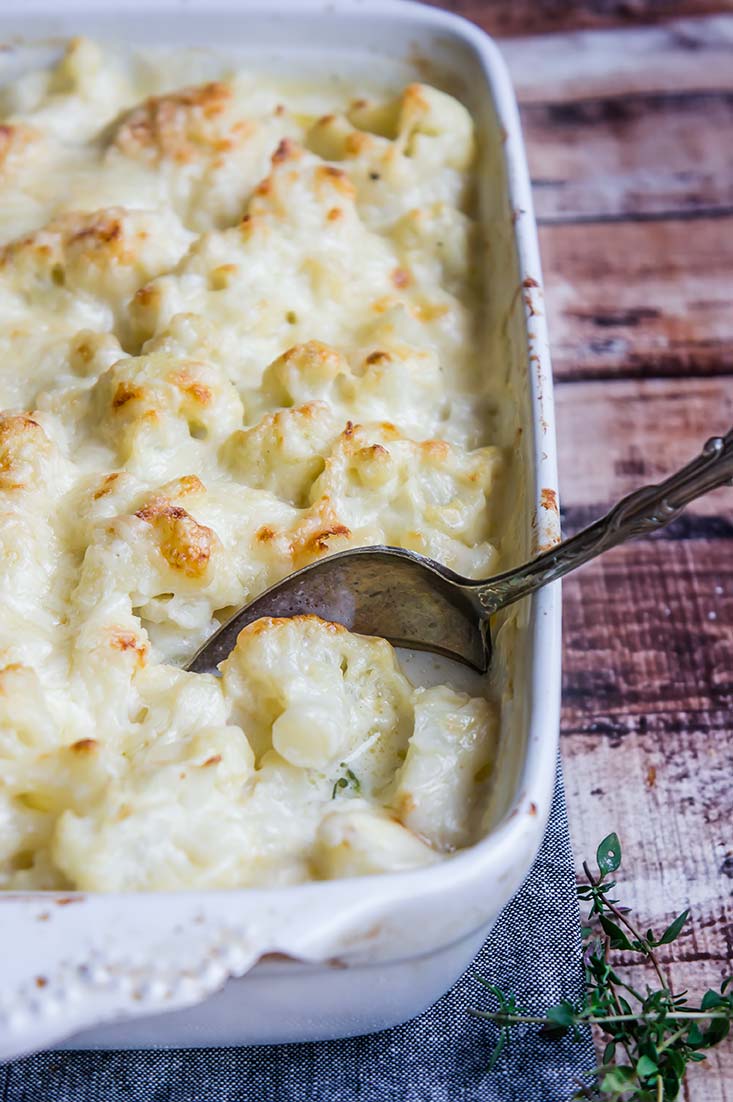 Cauliflower Gruyere and Thyme Gratin from Foraged Dish
Have you ever had Gruyere cheese? If not, you're definitely missing out. This is like eating macaroni and cheese with out as much guilt.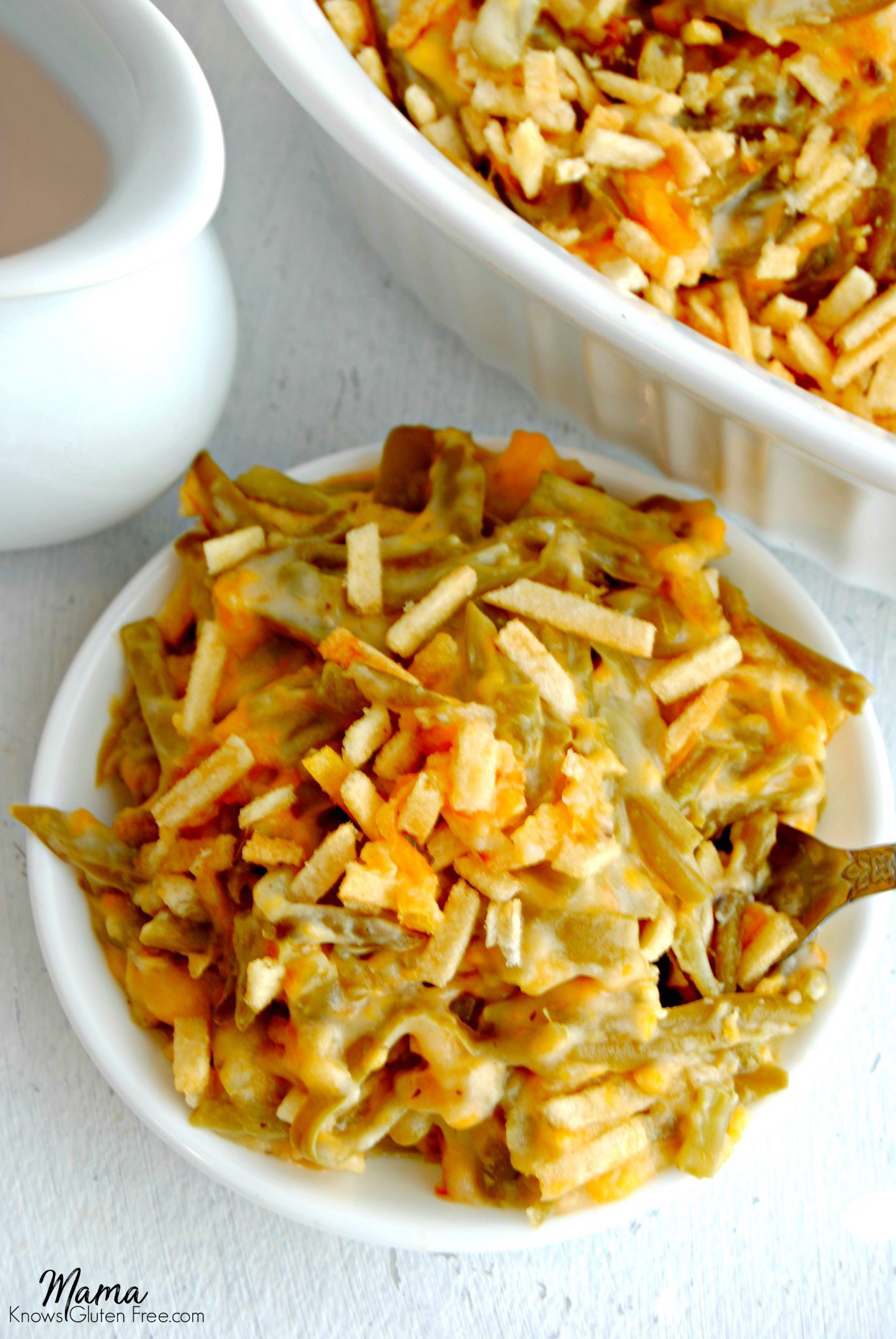 Gluten Free Cheesy Green Bean Casserole from Mama Knows Gluten Free
This gluten free green bean casserole has a fun twist with the addition of potato sticks on top in lieu of fried onions. Audrey has created an easy vegetable side dish recipe that is perfect for families that have guests that eat gluten free.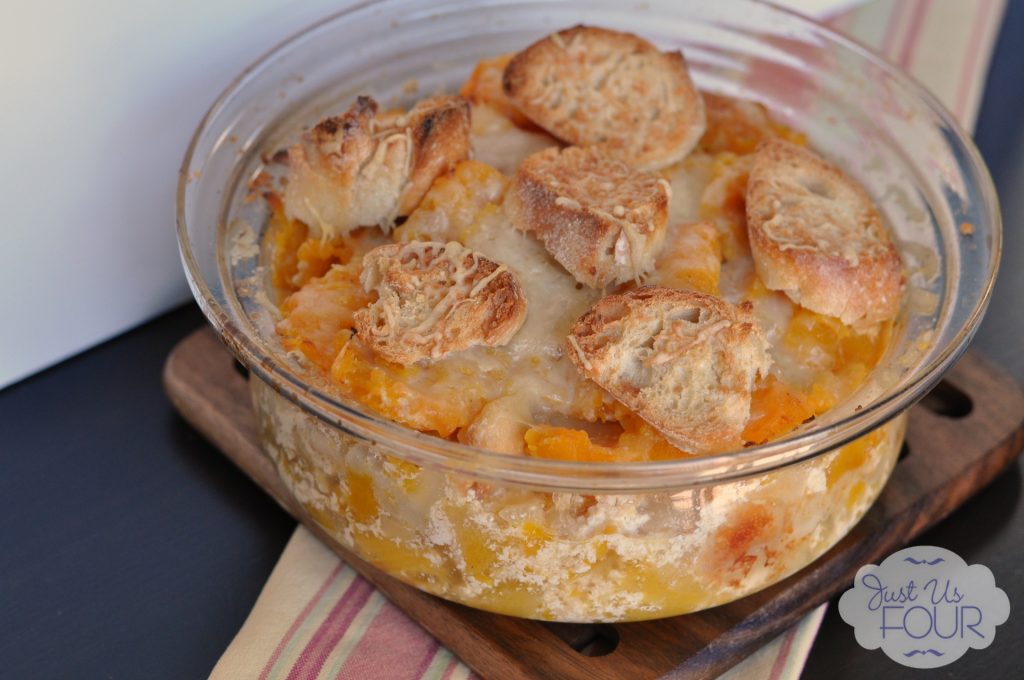 Fall Squash Gratin from My Suburban Kitchen
Squash is the perfect fall vegetable. This squash gratin will be devoured thanks it's flavor and the addition of two different cheeses.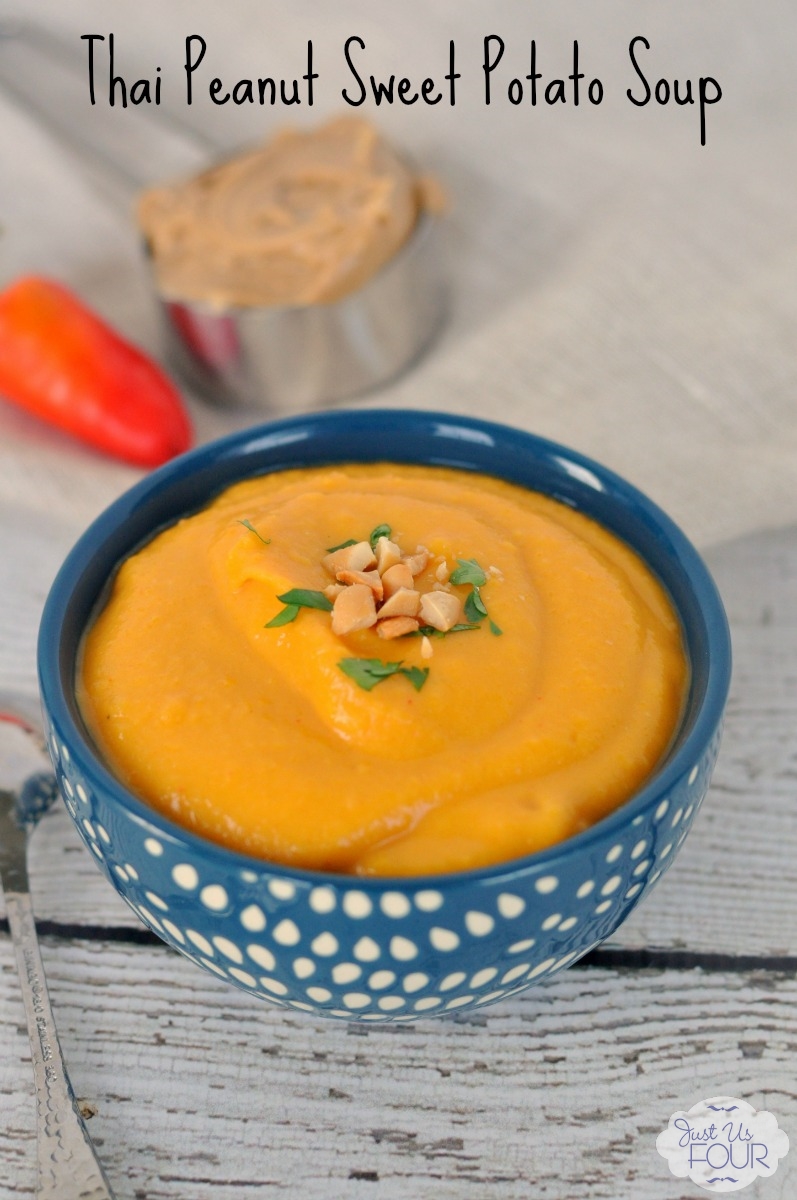 Thai Peanut Sweet Potato Soup from My Suburban Kitchen
Want to spice up your Thanksgiving side dishes? Then check out this Thai peanut sweet potato soup that will make an excellent start to any Thanksgiving meal.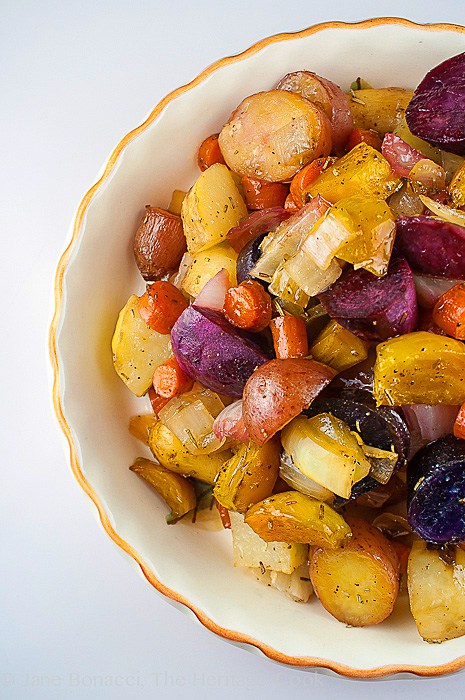 Maple Roasted Root Vegetables from The Heritage Cook
This recipe screams fall. It's full of fall vegetables with the addition of the quintessential fall ingredient, maple syrup.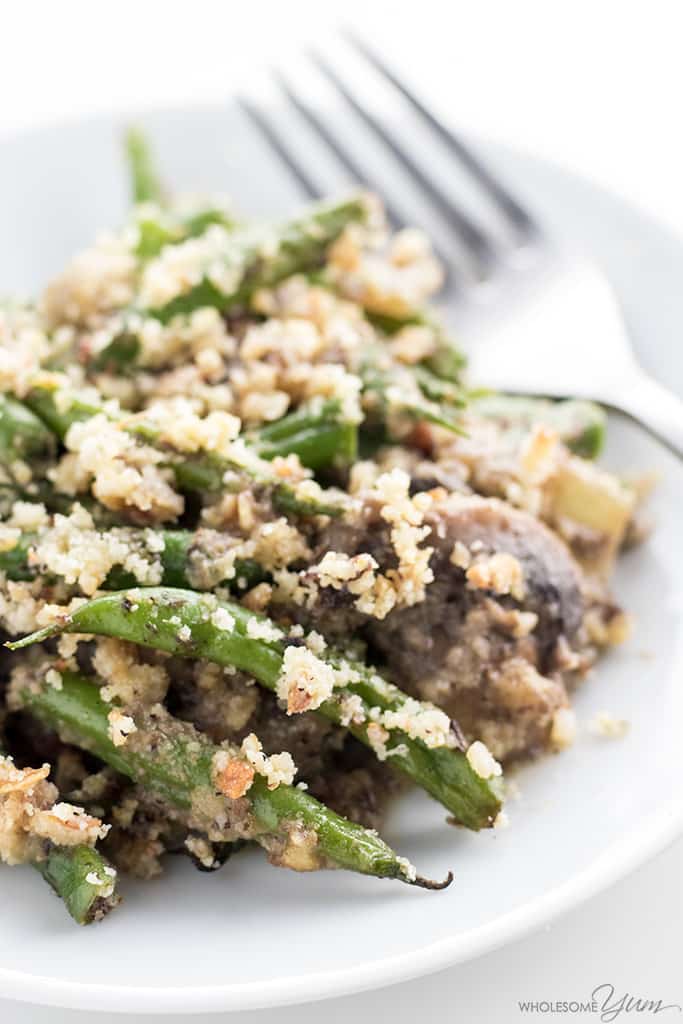 Low-Carb Gluten Free Green Bean Casserole from Wholesome Yum
Sometimes it can be hard to find versions of your favorite recipe that also meet your dietary needs. This green bean recipe is a great alternative to the classic green bean casserole.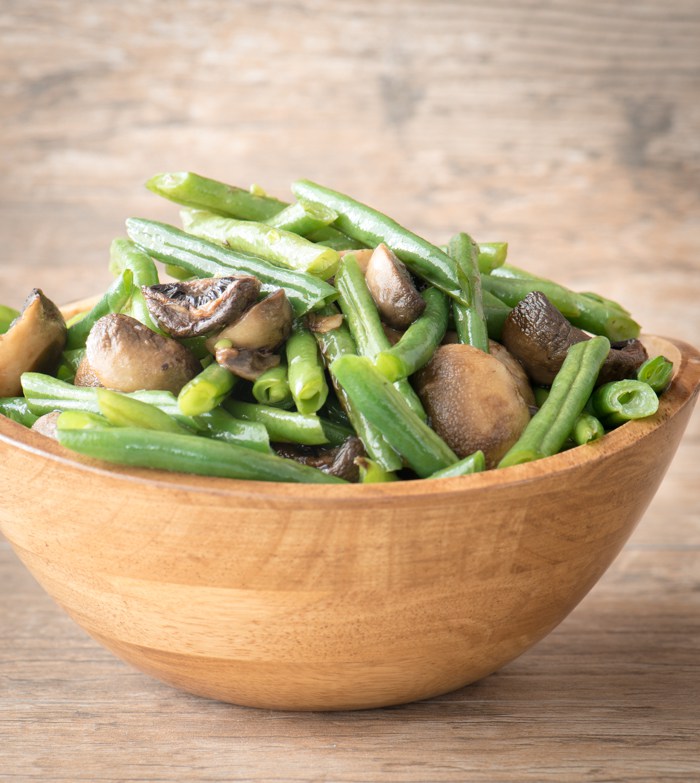 Roasted Green Beans and Mushrooms from the Recipe Wench
Do you need a super simple vegetable side dish? This one takes just a few ingredients and is made all in one pan. It couldn't be easier.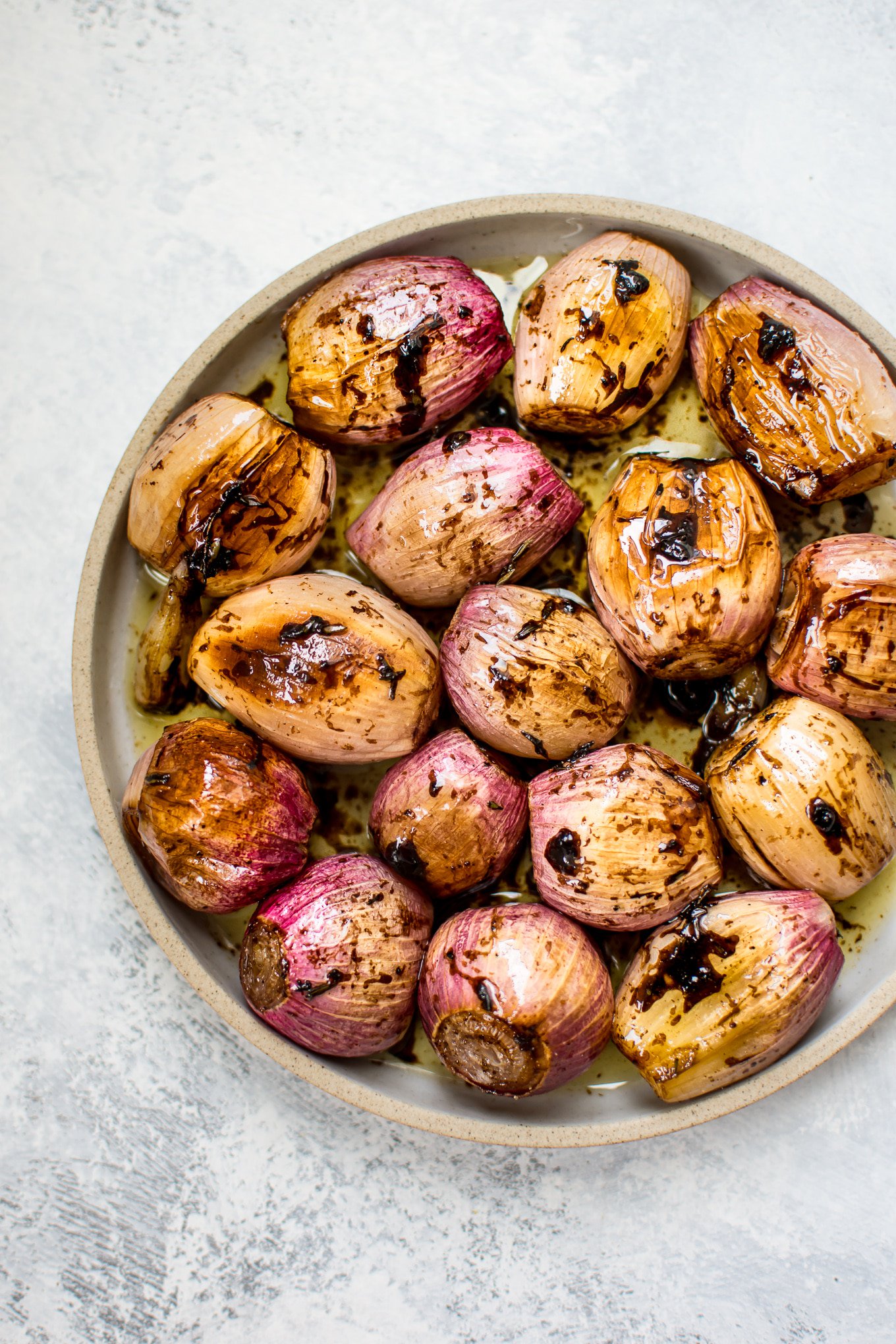 Whole Roasted Shallots from Salt and Lavender
This is a totally unique side you can make for your Thanksgiving this year. It's definitely nothing like the traditional green bean casserole you normally see. The best part is that this recipe is so easy to make.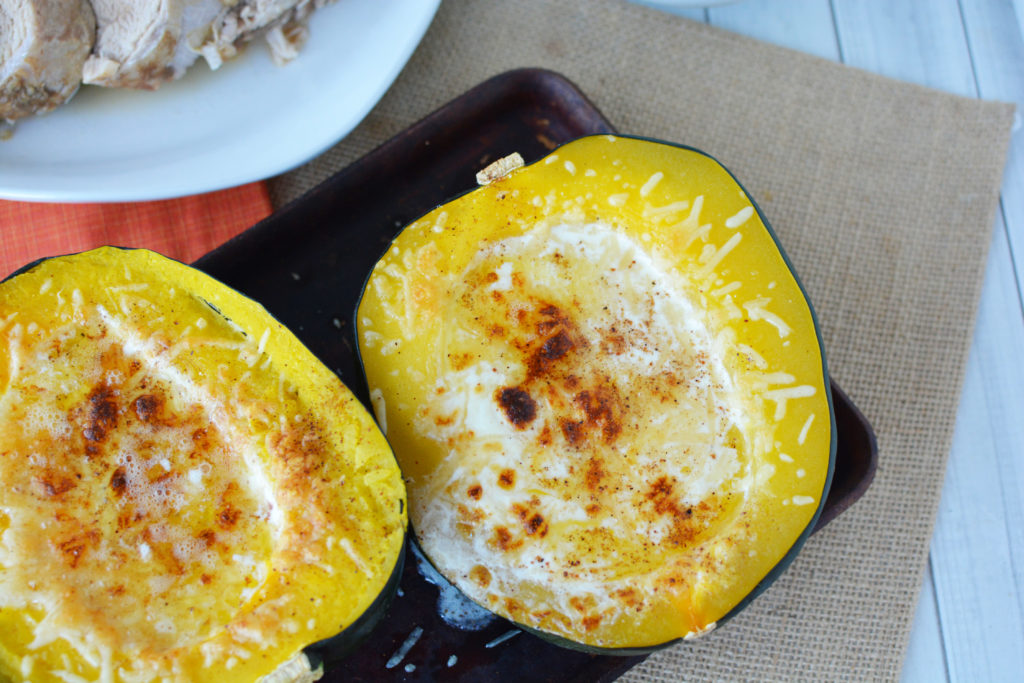 Baked Acorn Squash from Ripped Jeans and Bifocals
These acorn squash are so simple and rustic. Not to mention, they are the perfect fall side dish.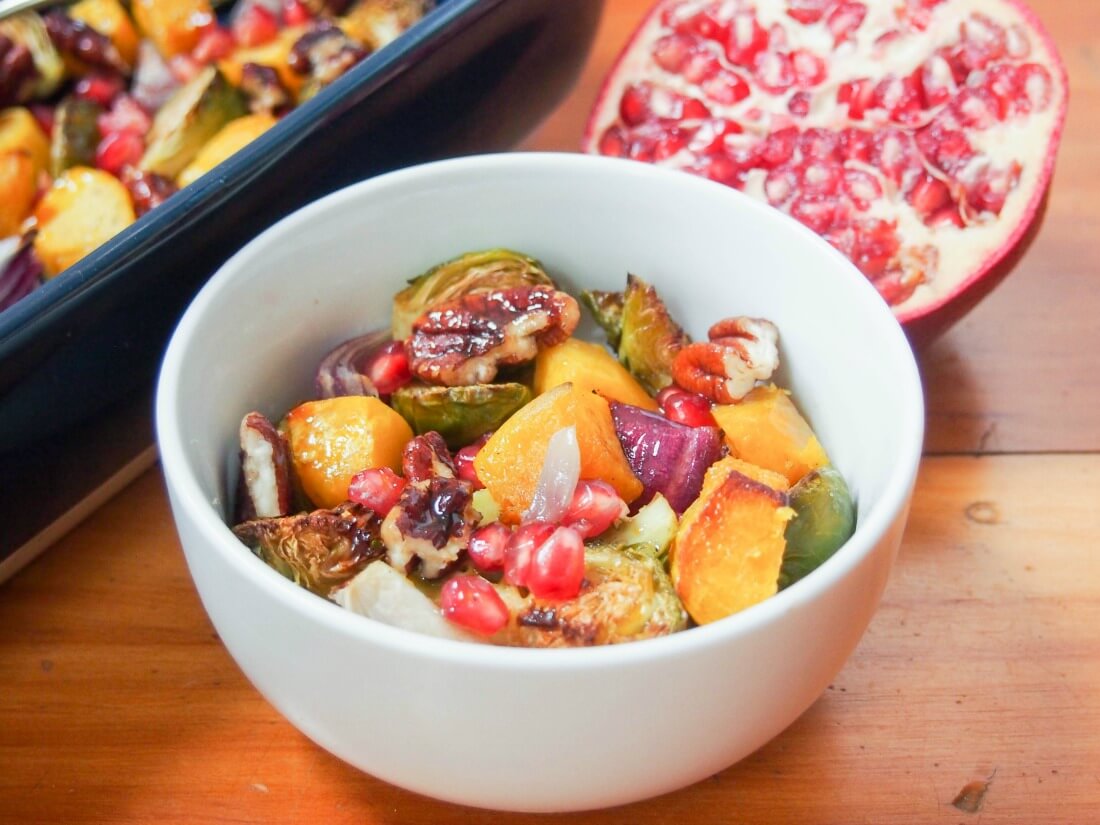 Acorn Squash and Brussels Sprouts Side Dish from Caroline's Cooking
This easy dish incorporates squash, brussels sprouts, and onions into a beautiful medley. The added pomegranate is nice little bonus.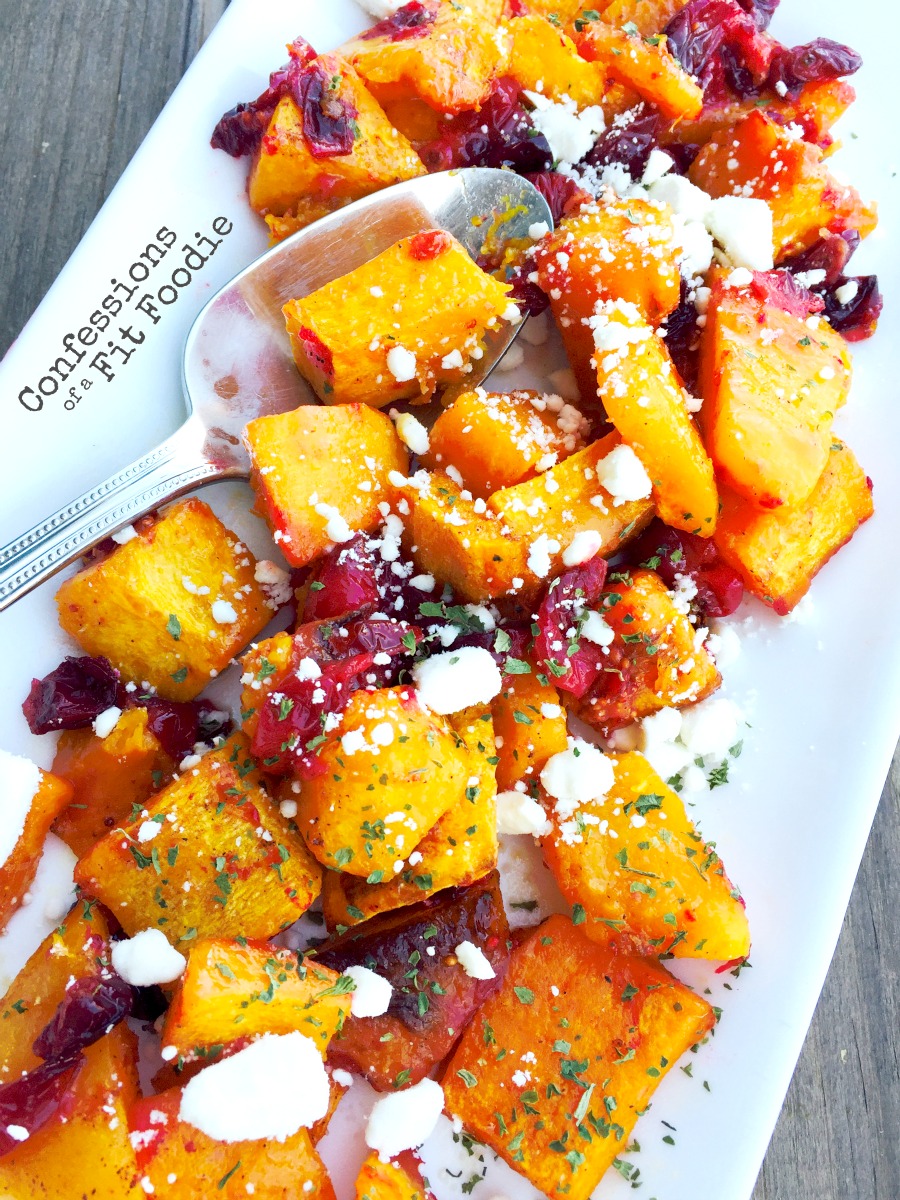 Warm Honey Roasted Butternut Squash Salad from Confessions of a Fit Foodie
This butternut squash salad is sure to please your guests. It's bright, colorful, and full of flavor.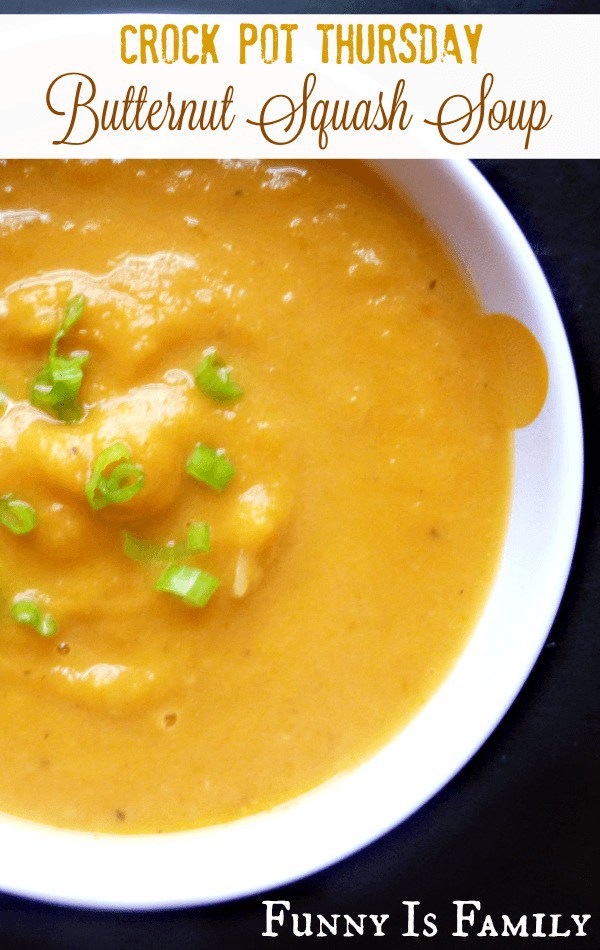 Funny is Family's Crockpot Butternut Squash Soup
What an easy way to start your Thanksgiving dinner. With not only a soup, which can be prepared ahead of time, but one that can be made in a crockpot.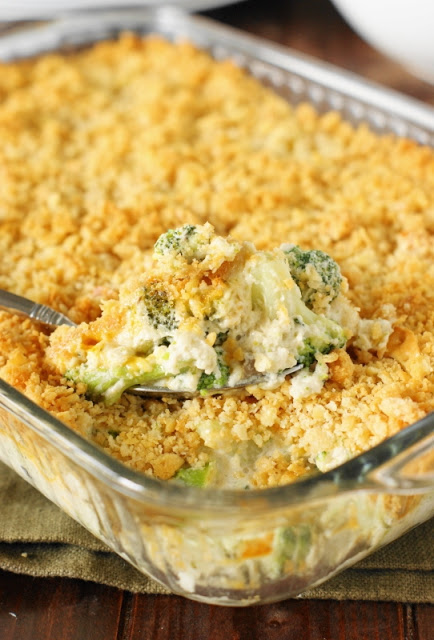 The Kitchen is my Playground's Creamy Broccoli Casserole
Broccoli casserole is a nice change from traditional green beans. It is a comforting, warm, side dish that is topped with salty crackers (which is bound to get kids excited about eating broccoli).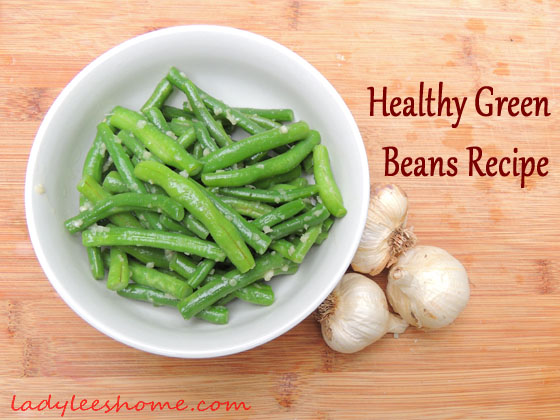 Healthy Green Beans Recipe from Lady Lee's Home
Are you looking for a healthy green bean recipe? Then check out this super easy and healthy green bean recipe.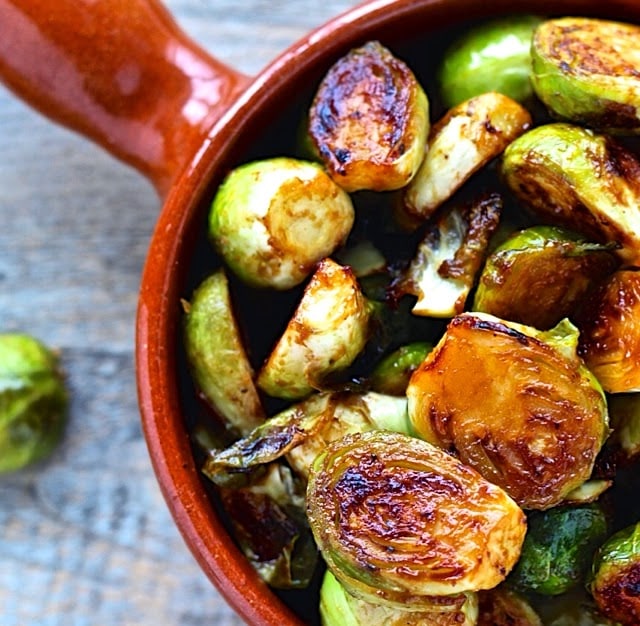 The Foodie Physician's Miso Roasted Brussels Sprouts
Could a dish be any prettier than this one? Look at the beautiful caramelizing the Brussels sprouts have on them. They're sure to impress your guests.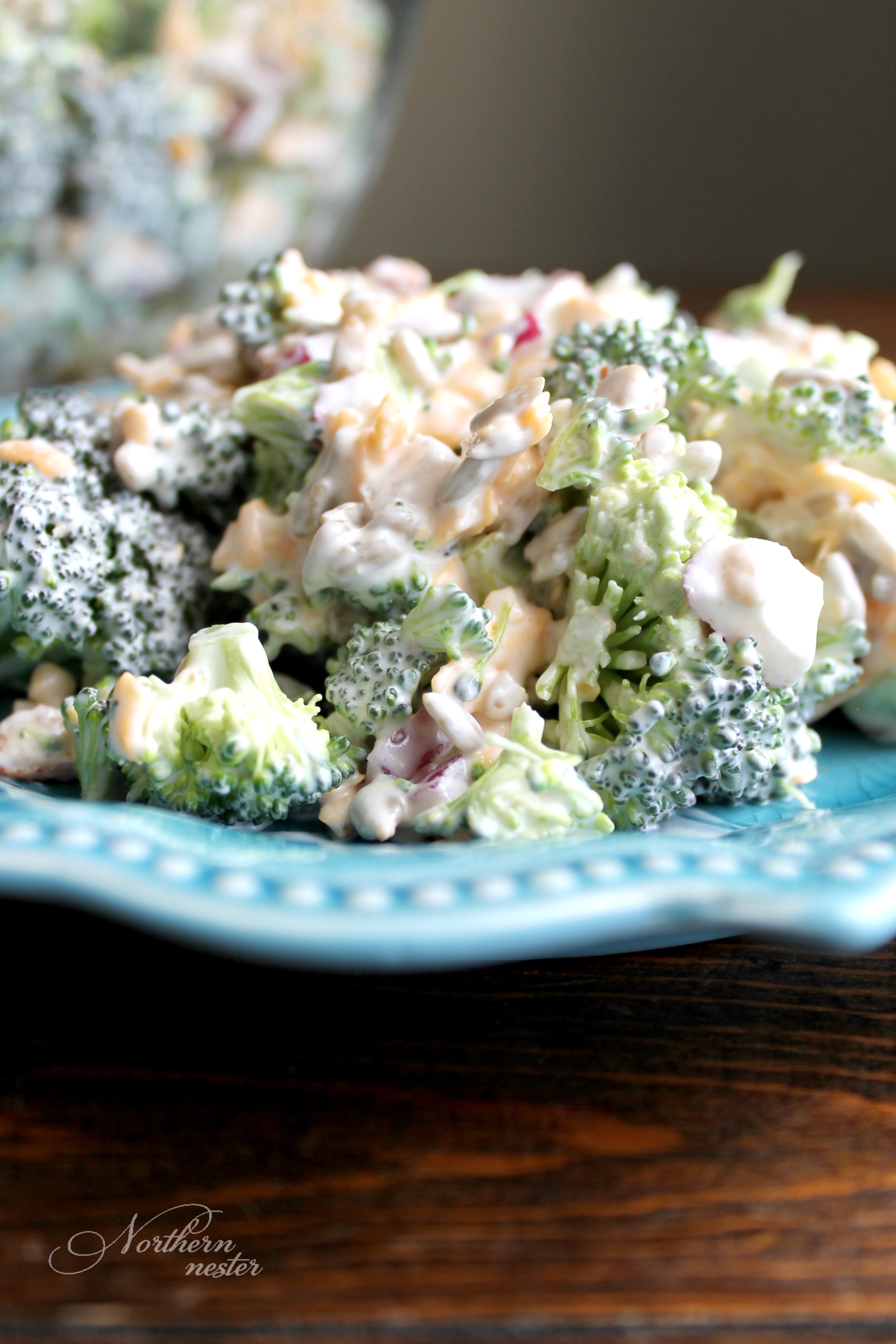 Creamy and Crunchy Broccoli Salad from Northern Nester
What's easier for Thanksgiving than a cold side dish that is even better made the night before? This will definitely help ease some of the kitchen craziness on the big day.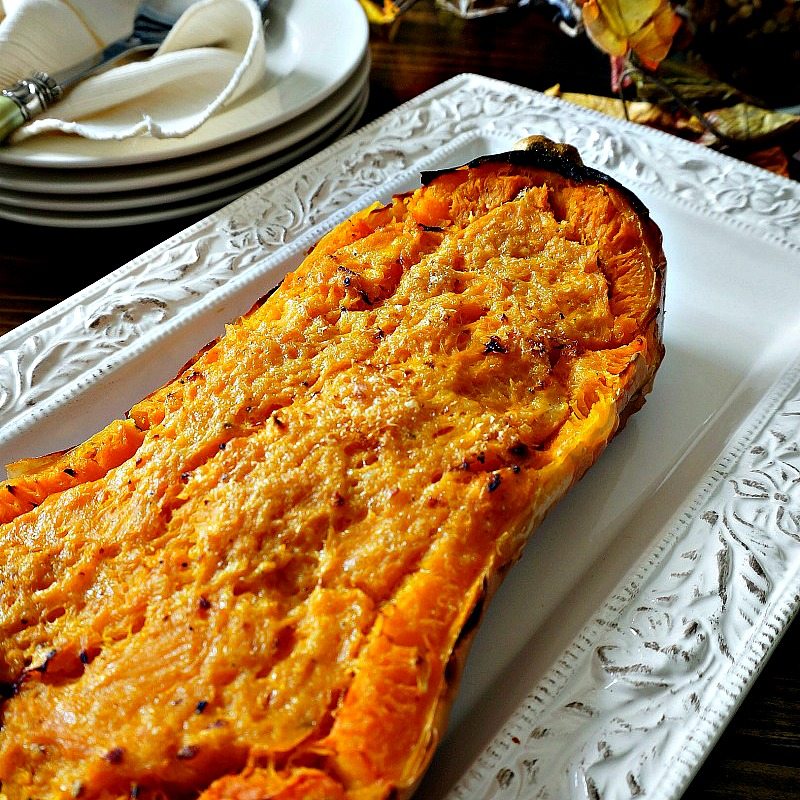 Twice Baked Parmesan Butternut Squash from A "Mind" Full Mom
This twice baked Parmesan butternut squash takes just a few ingredients to make a delicious side dish.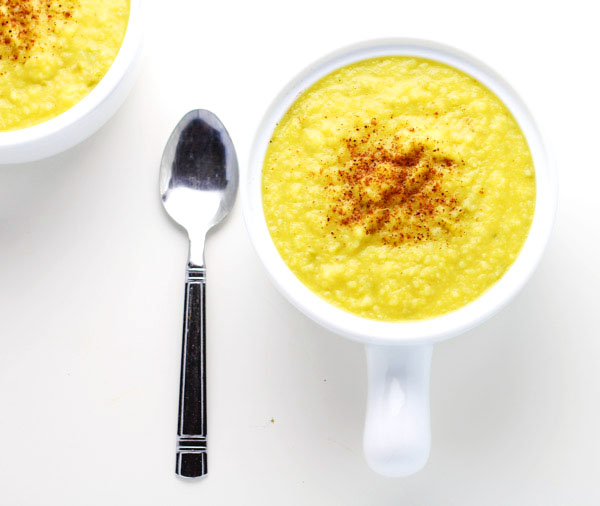 Roasted Acorn Squash and Apple Soup from Tastefulventure
Yep, you read it right. This soup has some apples in it for some added sweetness. Soups are such a comforting, hearty start to a Thanksgiving meal.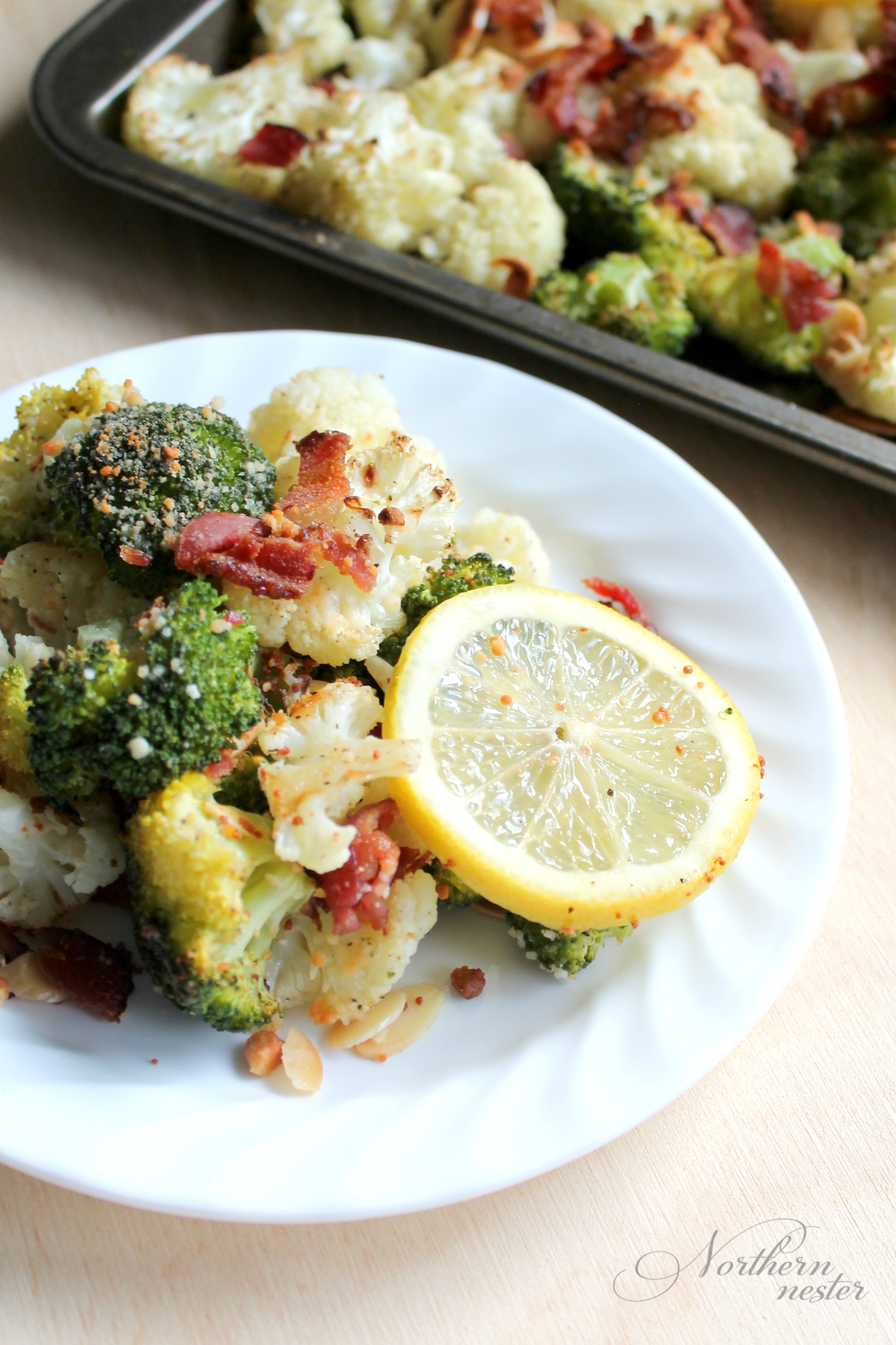 Northern Nester's Roasted Broccoli & Cauliflower with Parmesan & Bacon
This simple side dish is bound to get devoured with it's addition of crispy bacon. Even better is that this dish is made with only one dish.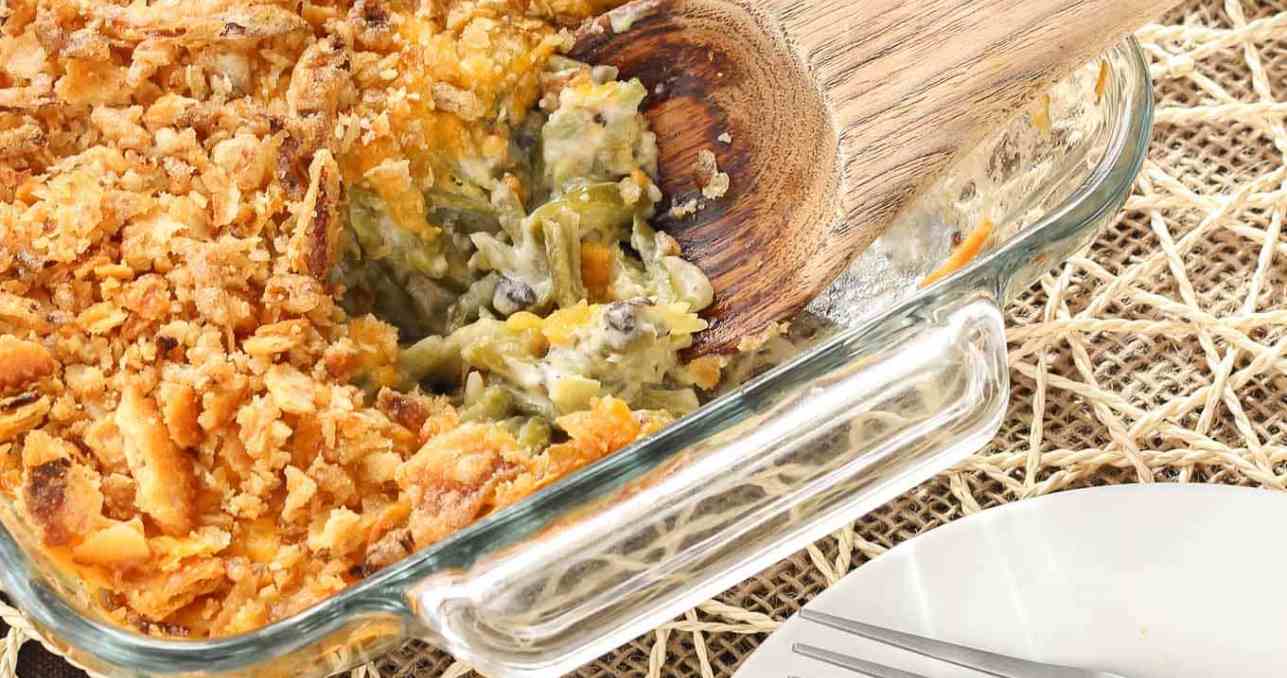 The Best Green Bean Casserole from Strawberry Blondie Kitchen
You can skip the mushroom soup and still make a delicious green bean casserole. I also love Megan's additional ingredient she adds to the topping.
Dancing Through the Rain's Asparagus Puff Pastry Tart
Asparagus and puffy pastry are a delicious combination. The puffy pastry and creamy sauce make the asparagus extra special.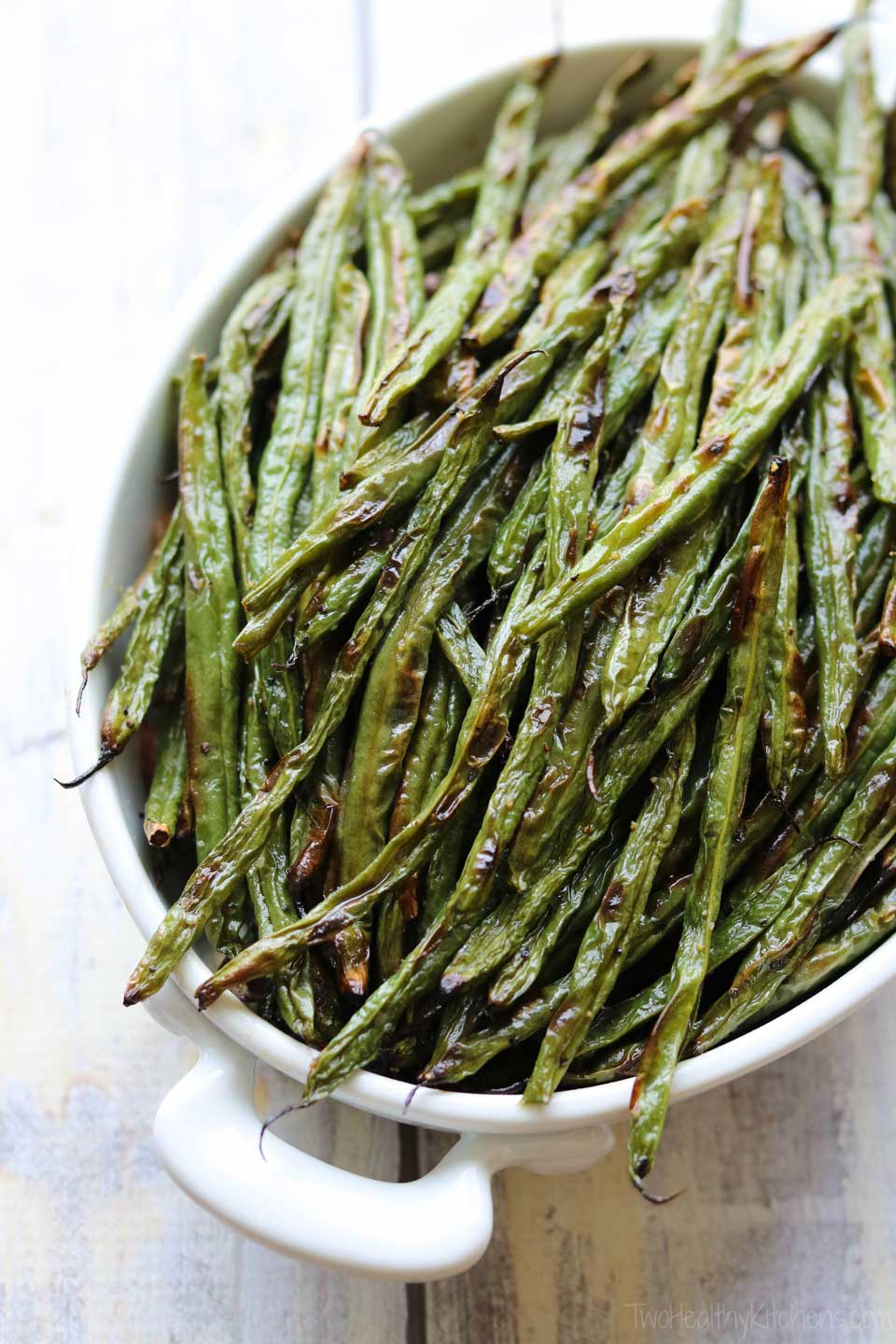 Blistered Green Beans from Two Healthy Kitchens
I have heard of roasting other vegetables but forget that green beans are just as lovely when they're roasted. This dish couldn't be easier and is perfect for someone throwing their first Thanksgiving.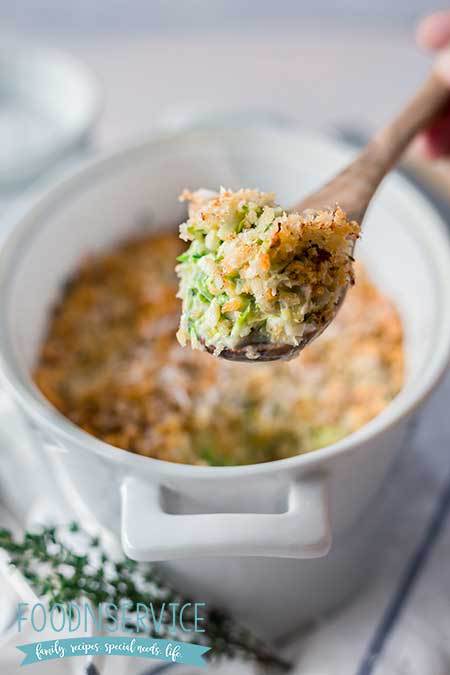 FoodnService's Instant Pot Brussels Sprouts Gratin Recipe
Instant pots make cooking so much easier and quicker. This Brussels Sprout Gratin recipe is done in about twenty minutes.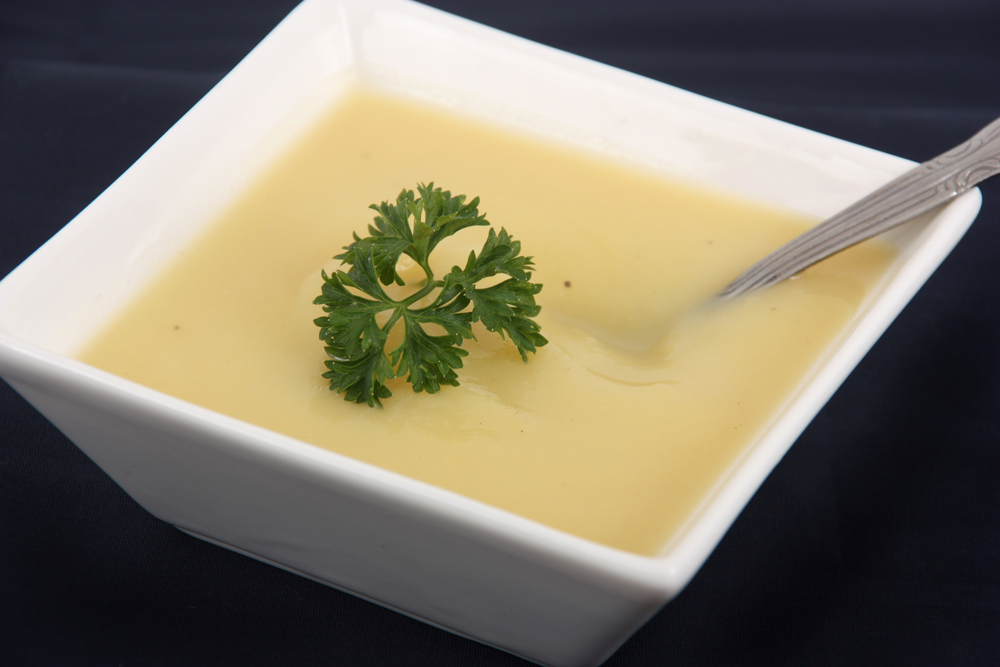 Creamy Parsnip Soup from Recipe This
Start off your Thanksgiving meal with an easy soup that you can make before company gets there. Not only will your friends be impressed, but you'll have more time to spend with them.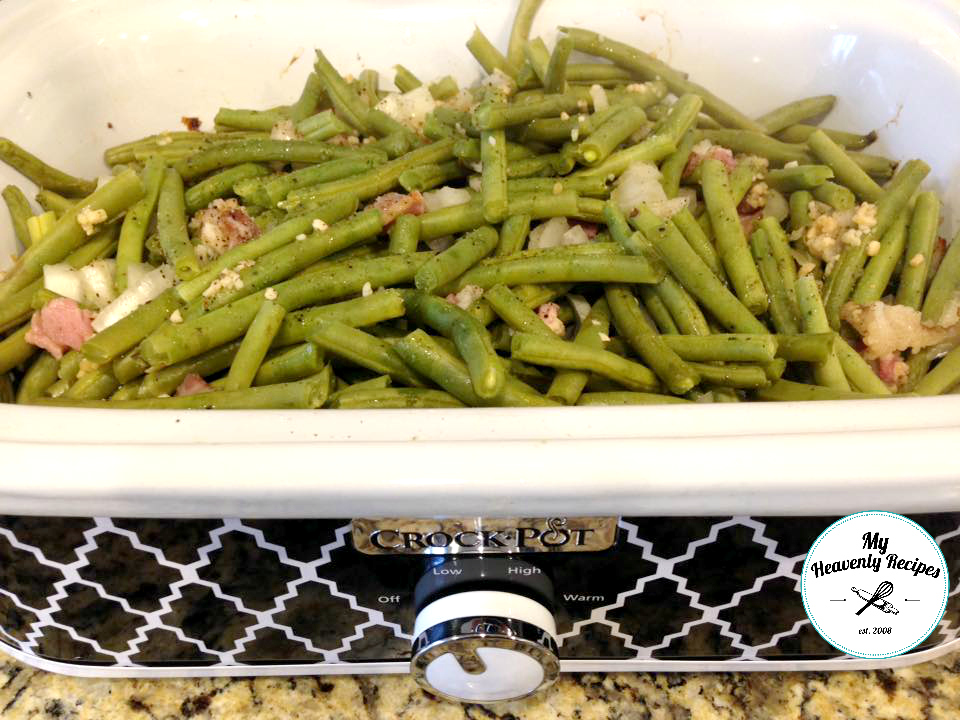 Crockpot Green Beans from My Heavenly Recipes
Crockpots are another way to keep yourself sane on Thanksgiving day. Start these green beans early in the morning and forget about them until it's time for dinner.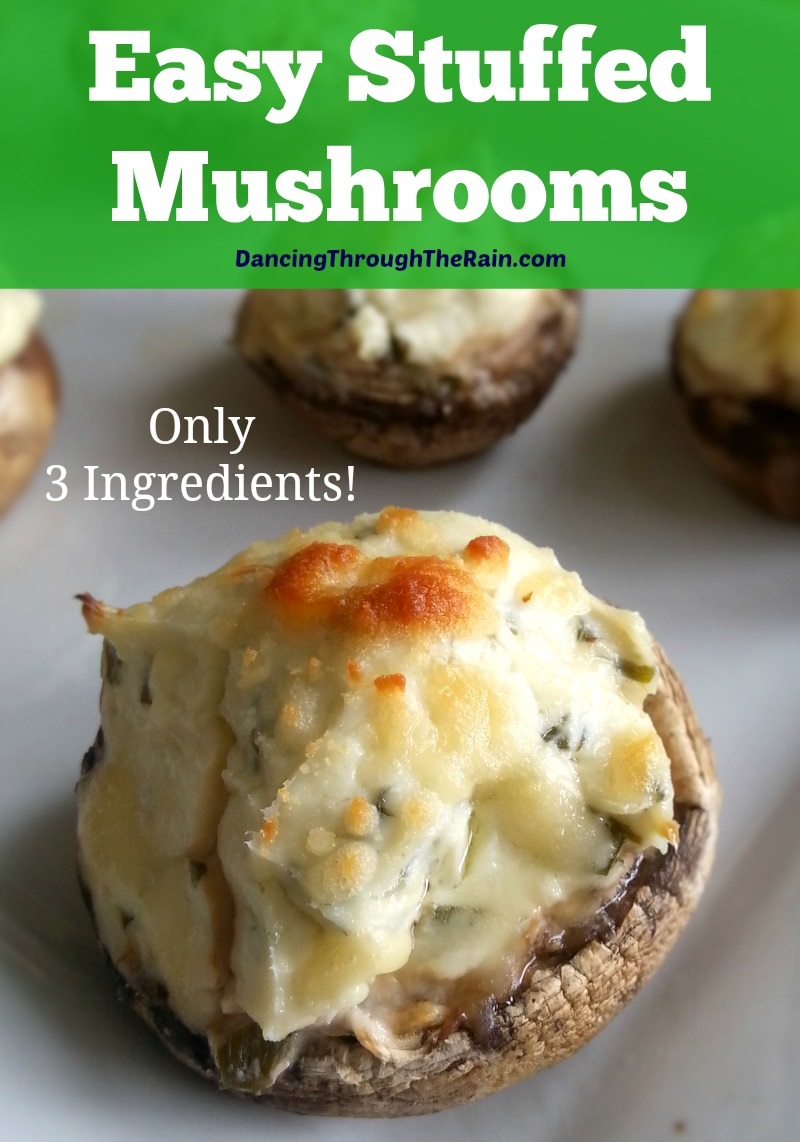 Dancing Through the Rain's Easy Stuffed Mushrooms
These mushrooms take only three ingredients making them so easy to make for Thanksgiving. They'd make a great little appetizer or small side dish.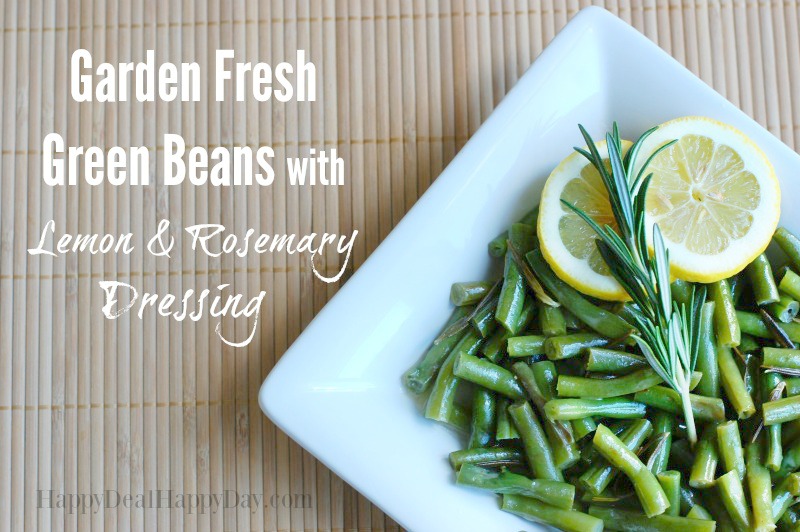 Garden Fresh Green Beans with Lemon & Rosemary Dressing from Happy Deal Happy Day
These green beans are not only easy to make but a nice change from the traditional casserole or green beans and shallots recipe.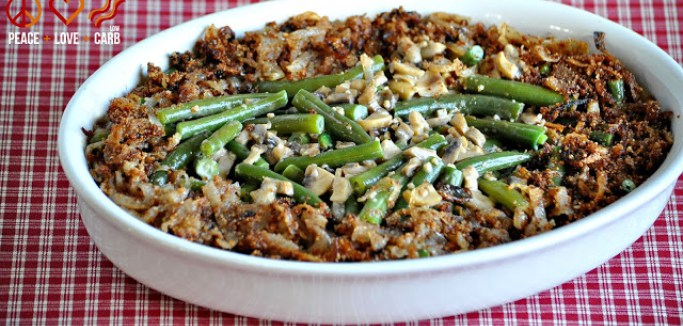 Green Bean Casserole – Gluten Free, Low Carb, and Primal from Peace, Love, and Low Carb
If you're missing the traditional green bean casserole but have had to skip it in recent years due to dietary restrictions, then this casserole may fit your needs.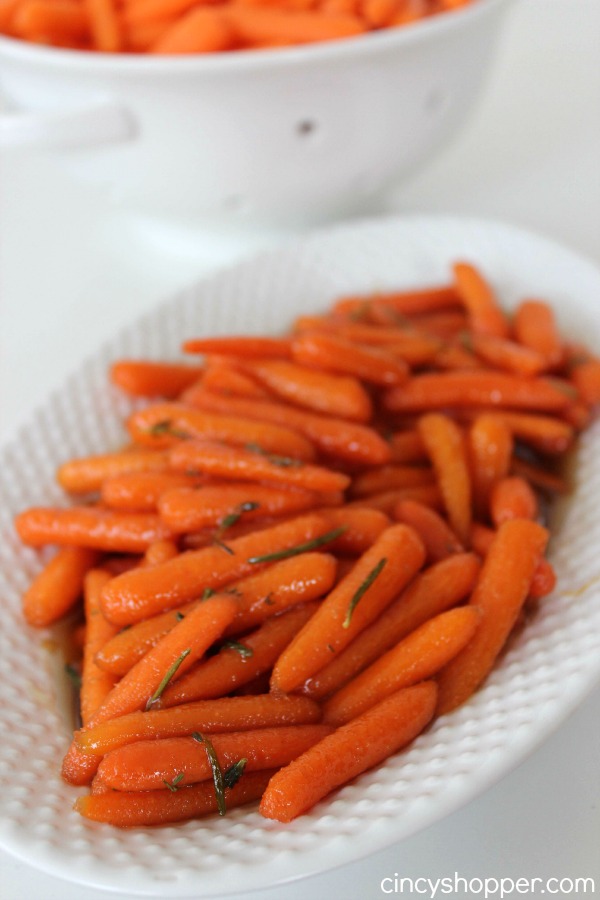 Cincy Shopper's Honey Glazed Carrots
This recipe is simple and totally kid-friendly. They're made in a single pan with only 6 ingredients.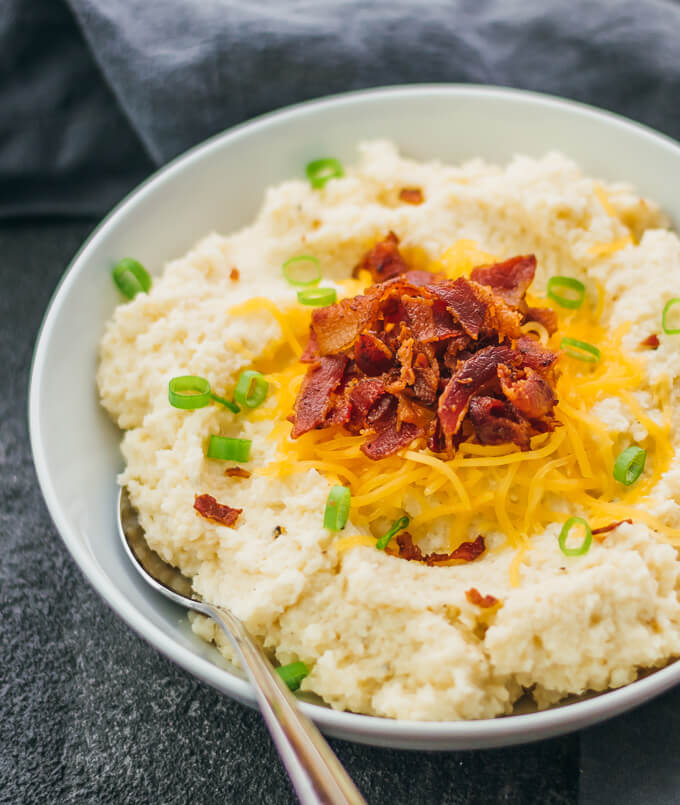 Mashed Cauliflower Loaded with Bacon and Cheddar Cheese from Savory Tooth
You'd never guess this is mashed cauliflower and not mashed potatoes. Cauliflower is mixed with cream cheese to create a super creamy texture.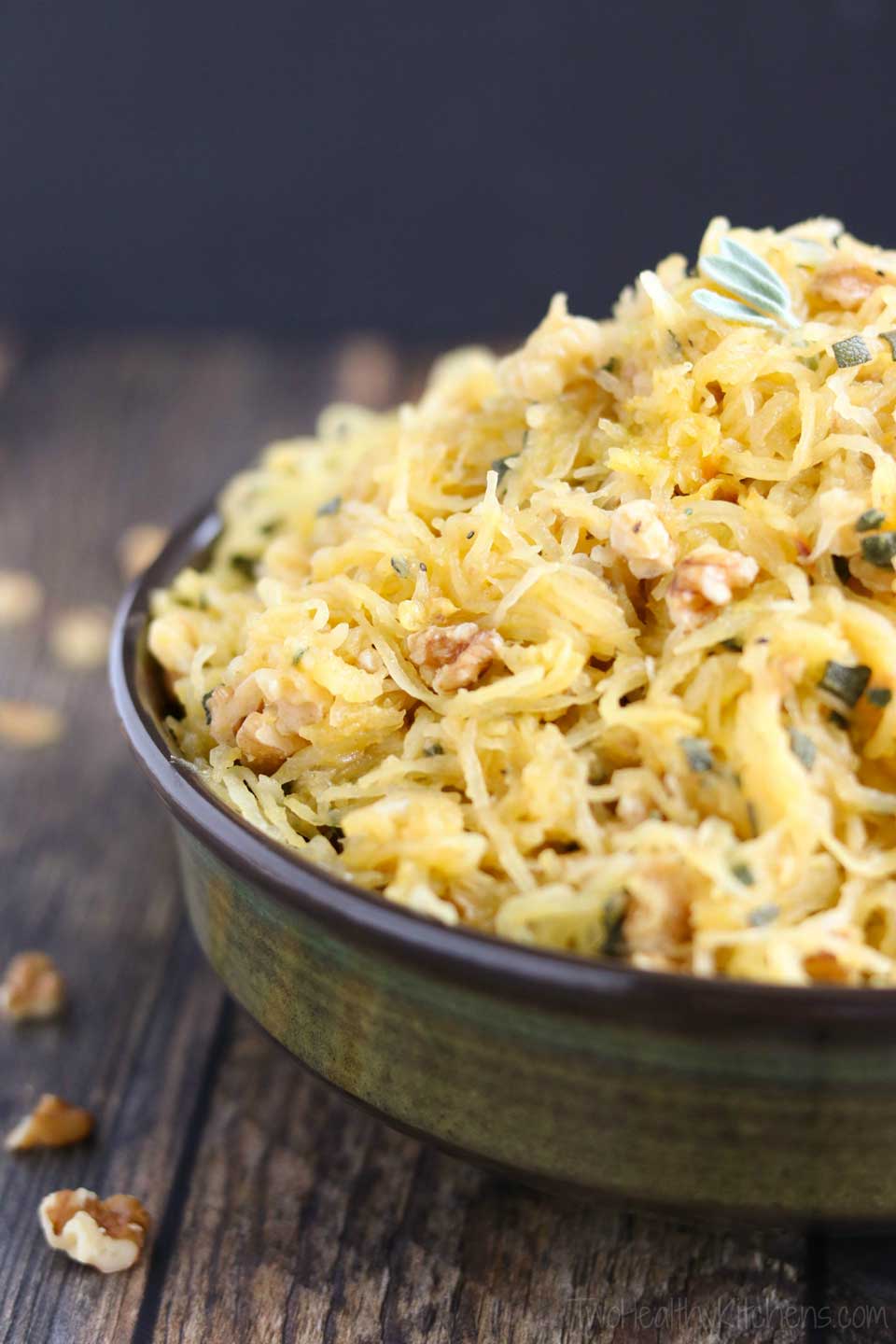 Microwave Spaghetti Squash with Sage Browned Butter and Toasted Walnuts from Two Healthy Kitchens
Definitely use this short cut to cook your spaghetti squash in the microwave – it's important to take all of the shortcuts you can get on Thanksgiving. The brown butter sauce elevates the squash to a whole new level.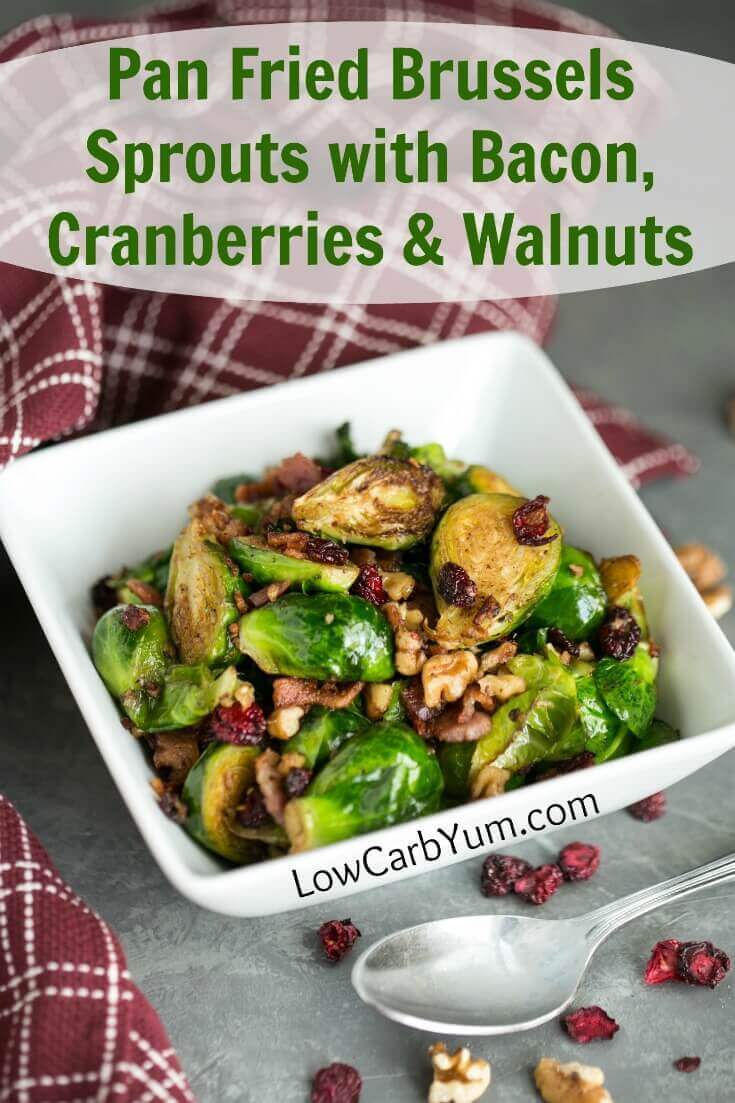 Pan Fried Brussels Sprouts with Bacon, Cranberries, and Walnuts from Low Carb Yum
I love the addition of the walnuts and cranberries to to this dish. It turns an ordinary vegetable side and dresses it up for Thanksgiving.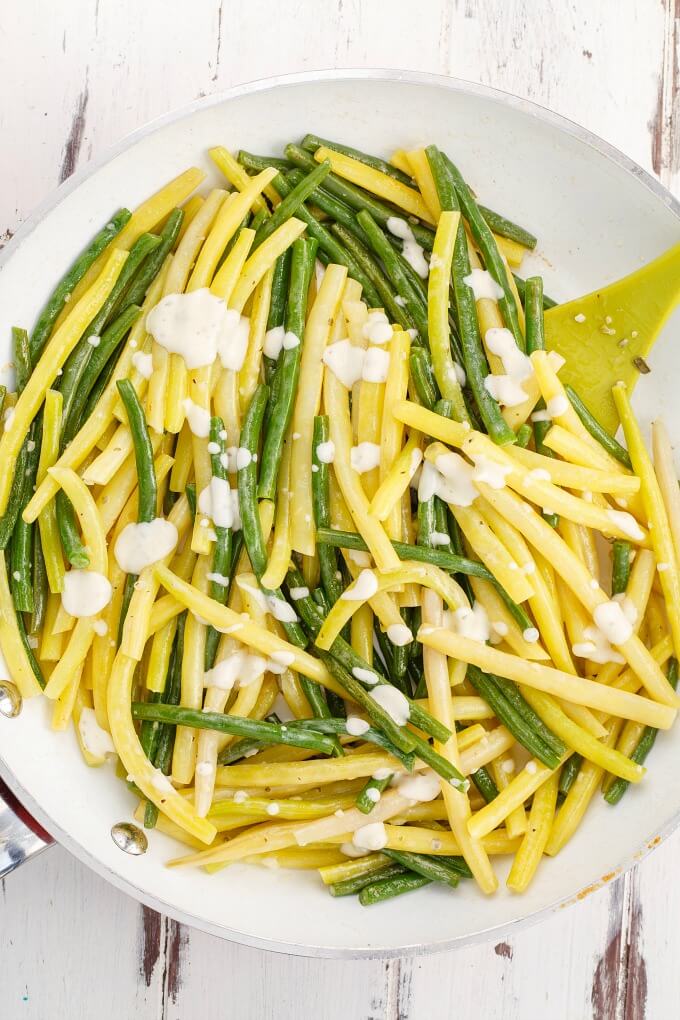 Ranch Green Beans from The Cookie Writer
I love the addition of yellow beans to the green beans. It creates a colorful side dish for your dinner.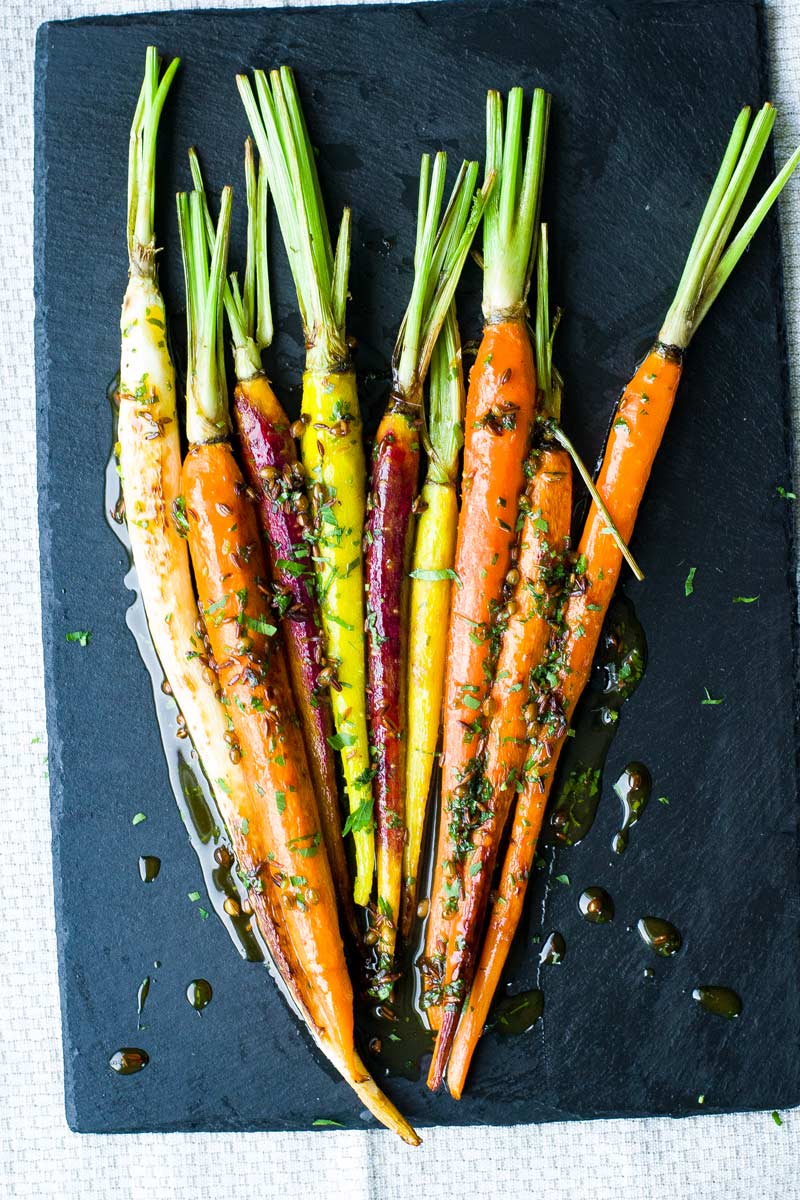 Roasted Brown Sugar Carrots from Wander Spice
Aren't these carrots beautiful? What an elegant and delicious side dish to serve at your Thanksgiving. Plus, the addition of brown sugar makes them extra sweet and appealing to kids.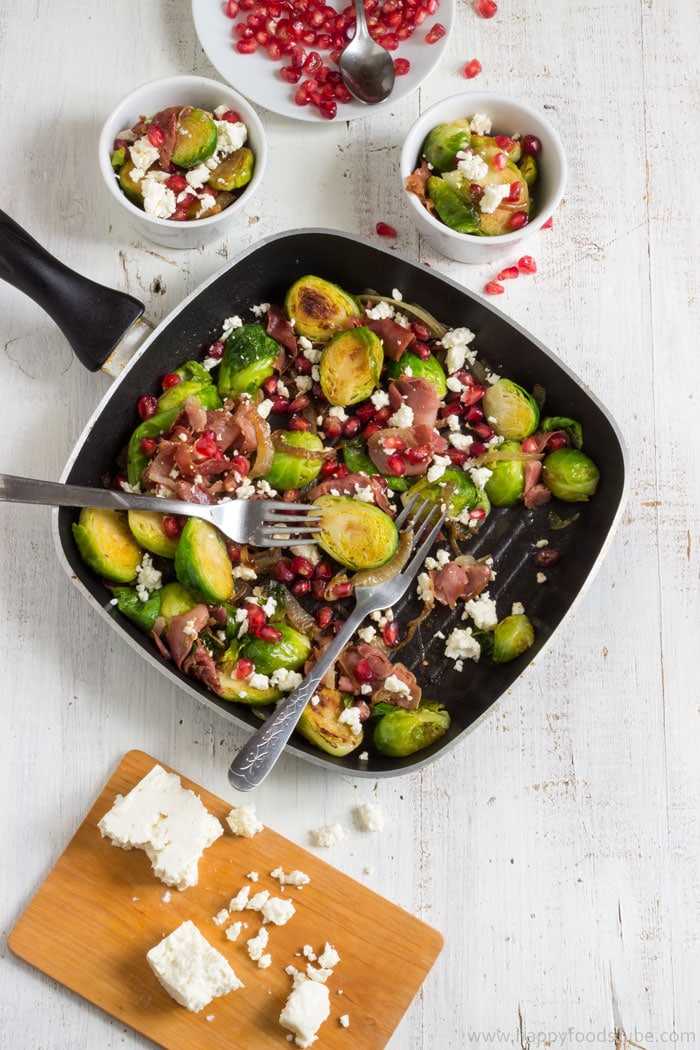 The Happy Foods Tube's Roasted Brussels Sprouts Salad with Prosciutto
This is another elegant dish that would make a wonderful Thanksgiving side. The pomegranate adds a nice pop of color and some sweetness.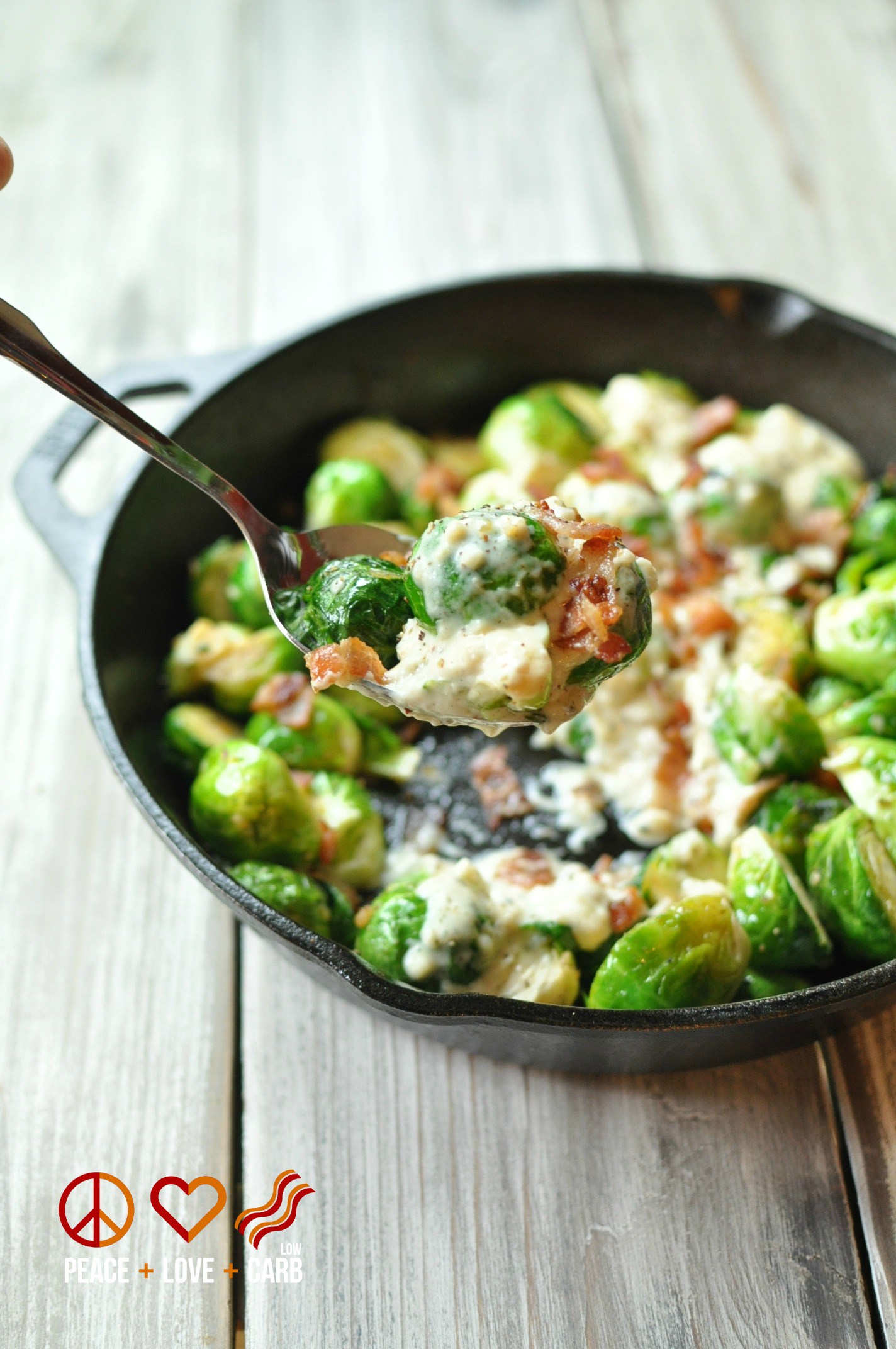 Peach, Love, and Low Carb's Skillet Roasted Bacon Brussels Sprouts with Garlic Parmesan Cream Sauce
The Parmesan cream sauce makes these Brussels sprouts totally decadent. Your guests will be especially pleased with this vegetable side dish.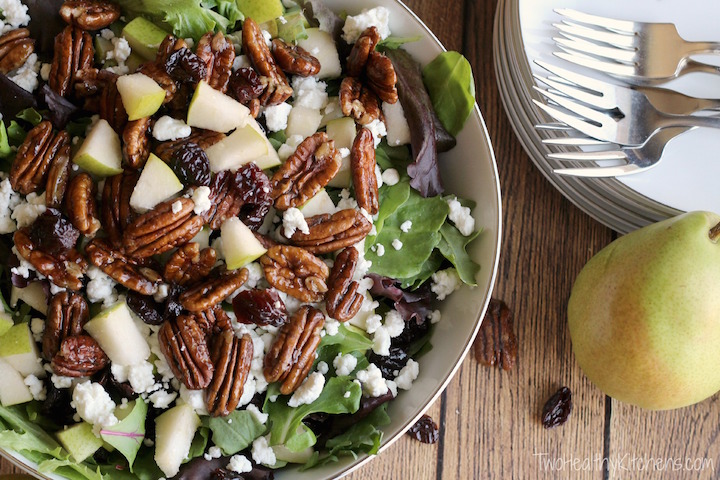 Salad with Goat Cheese, Pears, Candied Pecans, and Maple-Balsamic Dressing from Two Healthy Kitchens
Salad can be pretty boring. Not this salad. It's full of flavorful ingredients making it special enough to start your Thanksgiving dinner.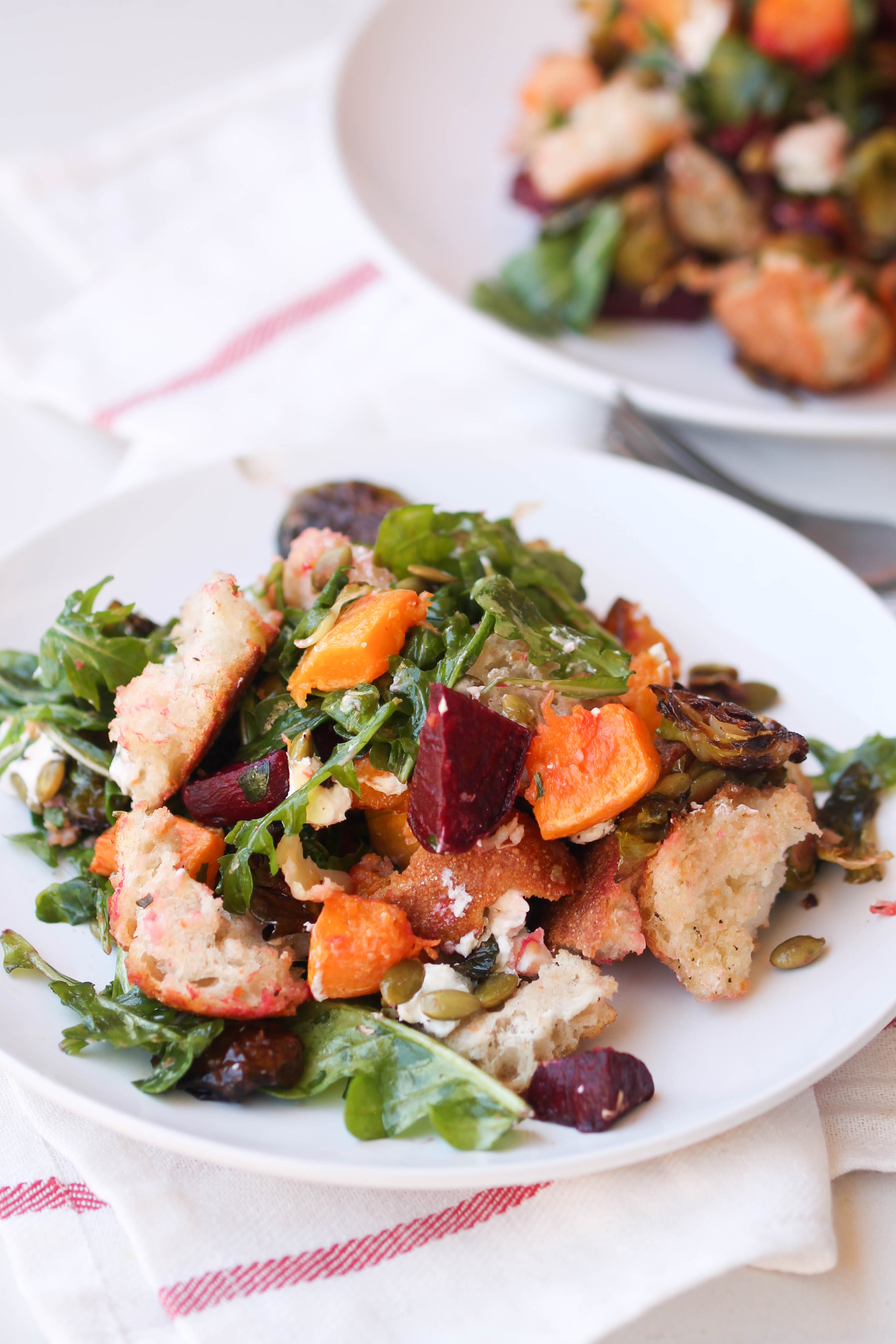 Food, Pleasure, and Health's Fall Panzanella Salad
This is another salad recipe that is special enough for Thanksgiving dinner. It has beautiful fall flavors and colors making it the perfect opening to any Thanksgiving.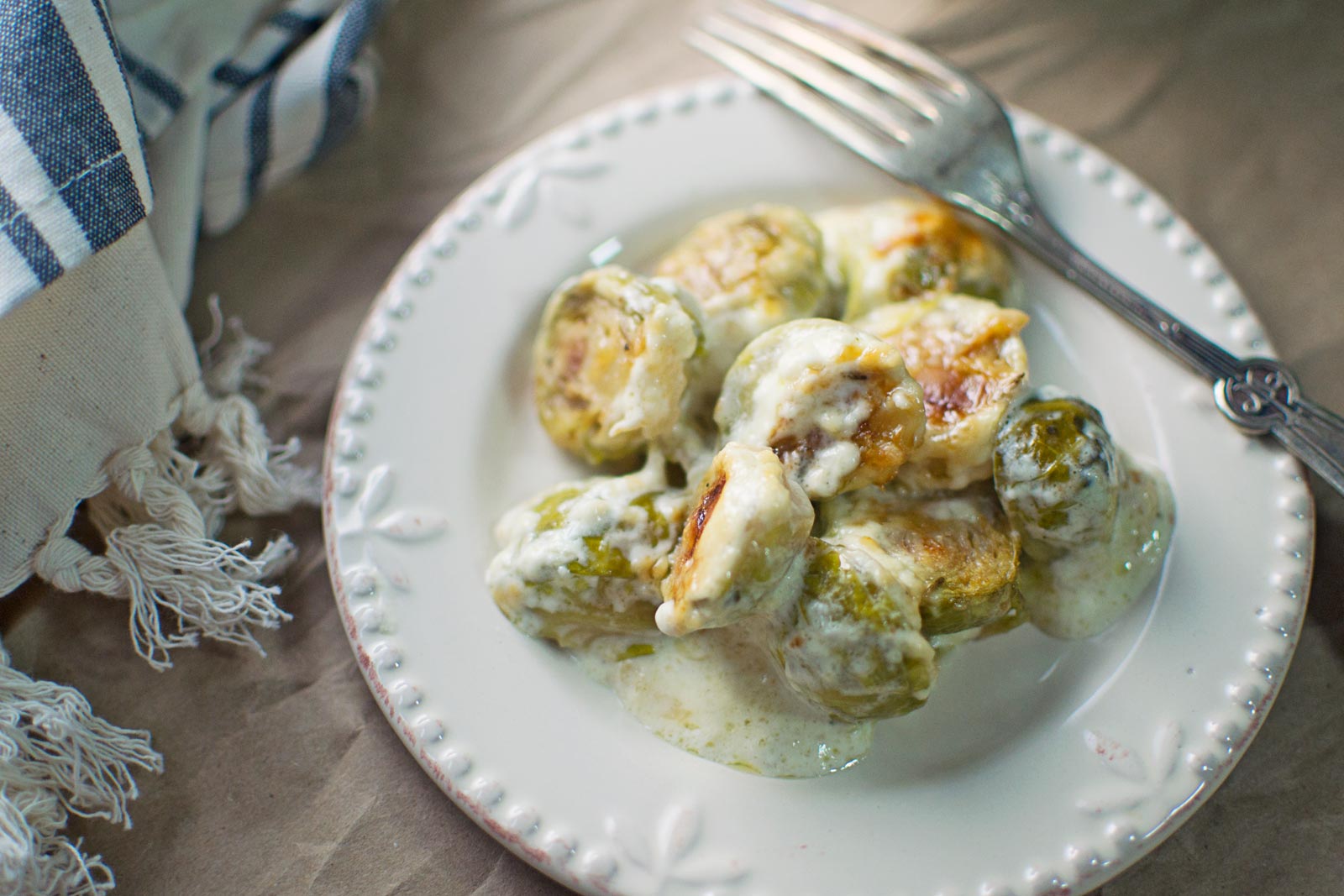 Creamy Brussels Sprouts Au Gratin from Little Figgy
You won't have to fight your kids about eating these Brussels Sprouts. They are rich and creamy in a Gruyere cheese sauce.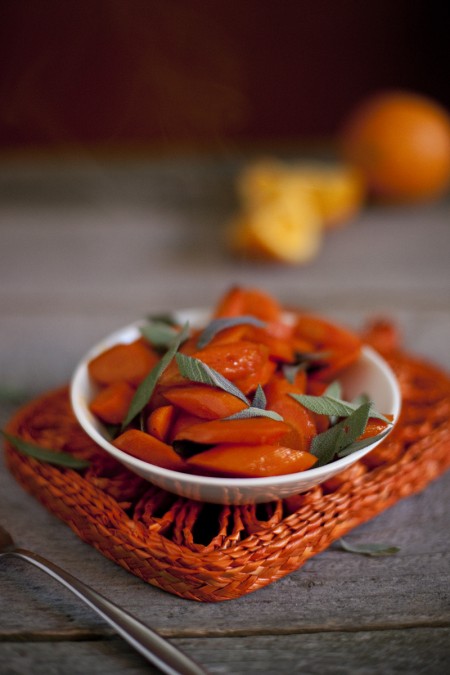 Maple Orange Carrots with Sage from Eating Richly
These carrots are so easy to make and they are so inexpensive. If you're trying to cut costs this Thanksgiving but don't want to be without flavor, check out this recipe.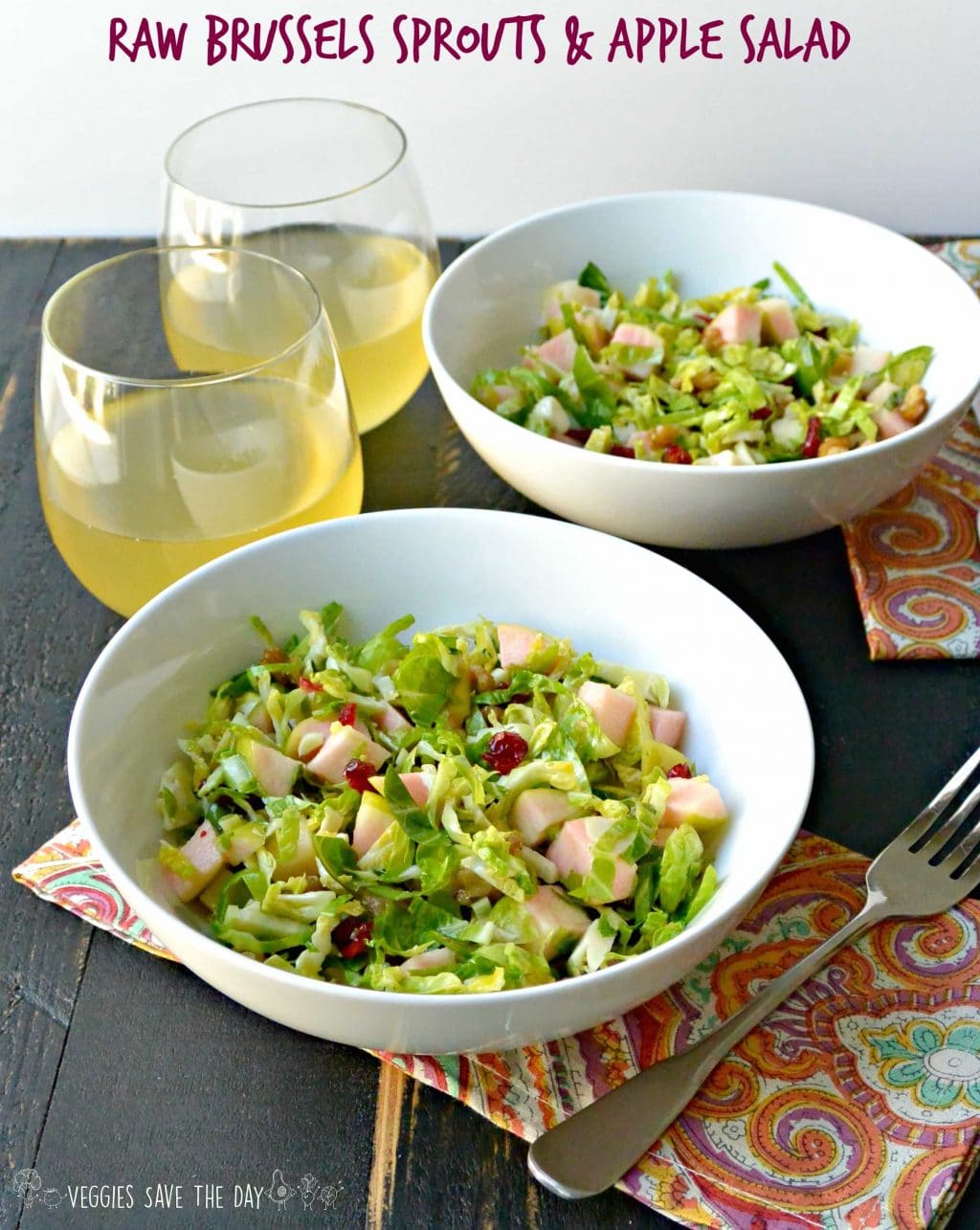 Raw Brussels Sprouts and Apple Salad from Veggies Save the Day
Brussels Sprouts have such a different flavor when raw. Try this salad for a nice change from ordinary basic greens.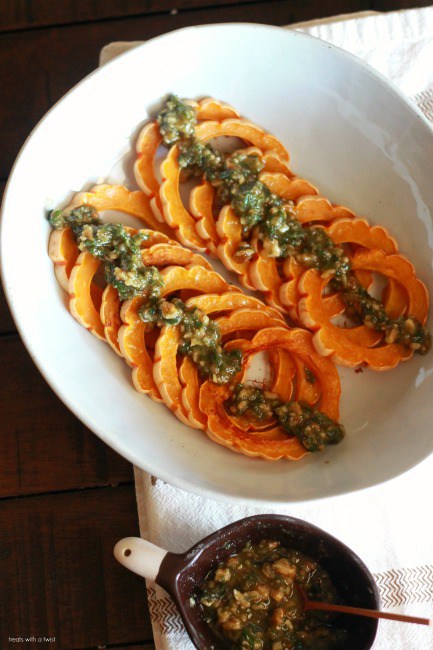 Roasted Delicata Squash Vegan with Vegan Walnut Pesto from Treats with a Twist
These adorable squash slices look so adorable on the Thanksgiving table. It's such an elegant dish that looks so much more complicated than it actually is to make.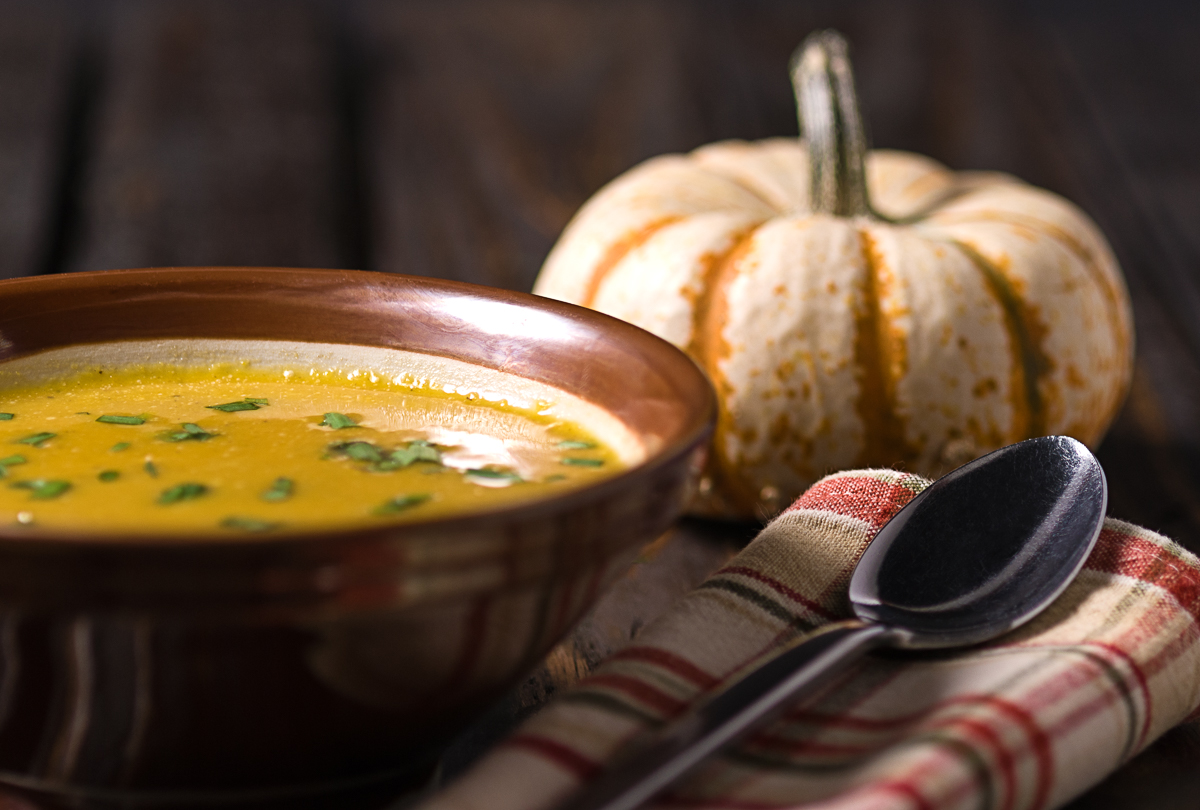 Roasted Kabocha Miso Soup from Nomageddon
This Kabocha Miso soup will instantly warm your guests up. The flavor will wow guests with sweetness and the highly sought-after umami flavor.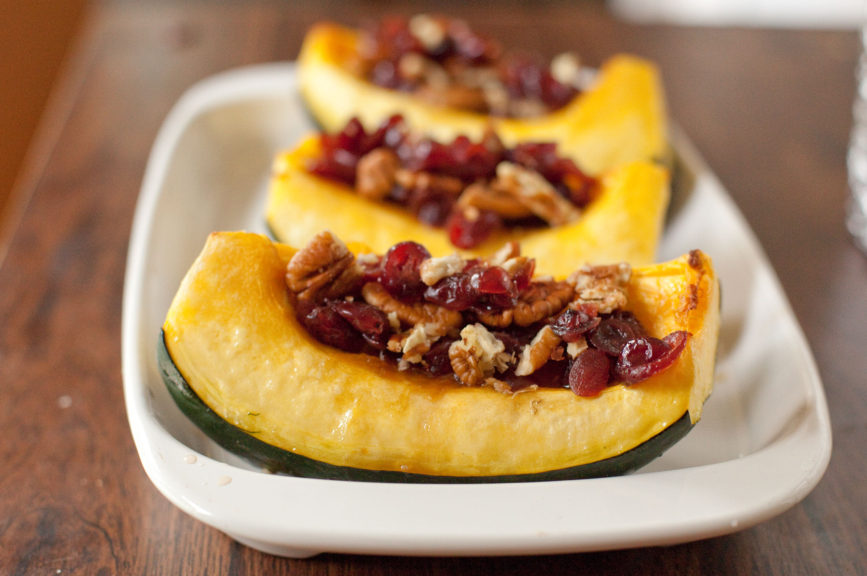 Vegetarian Recipe for Stuffed Acorn Squash from Eating Richly
This is another affordable and simple vegetable side dish that your guests would be happy to enjoy this Thanksgiving. It's a great hearty option if you are having vegetarians at your dinner this year.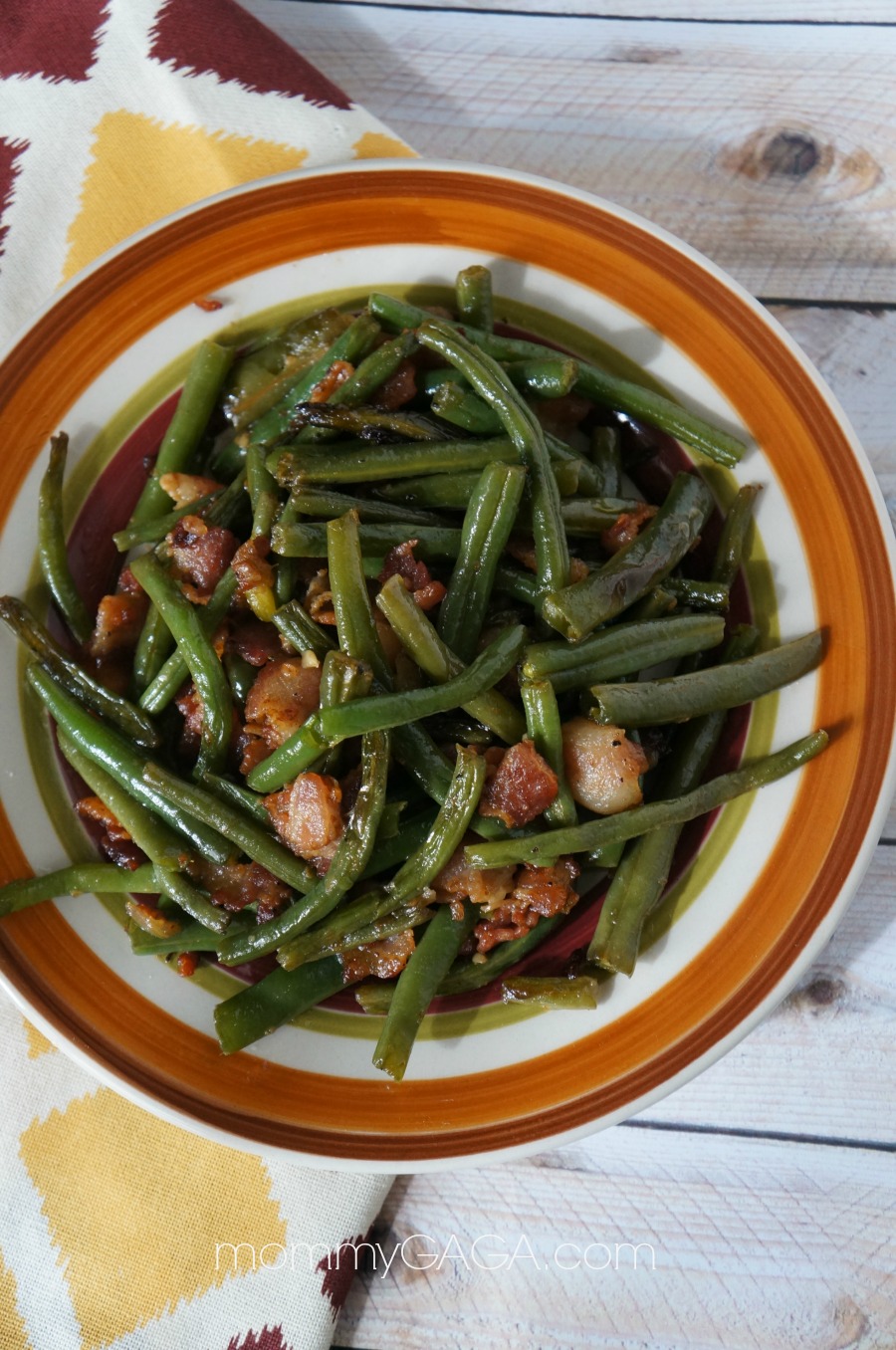 Honey and Lime's Bacon Green Bean Side Dish
Who doesn't love green beans paired with bacon? This recipe is SO easy and is great for first timers.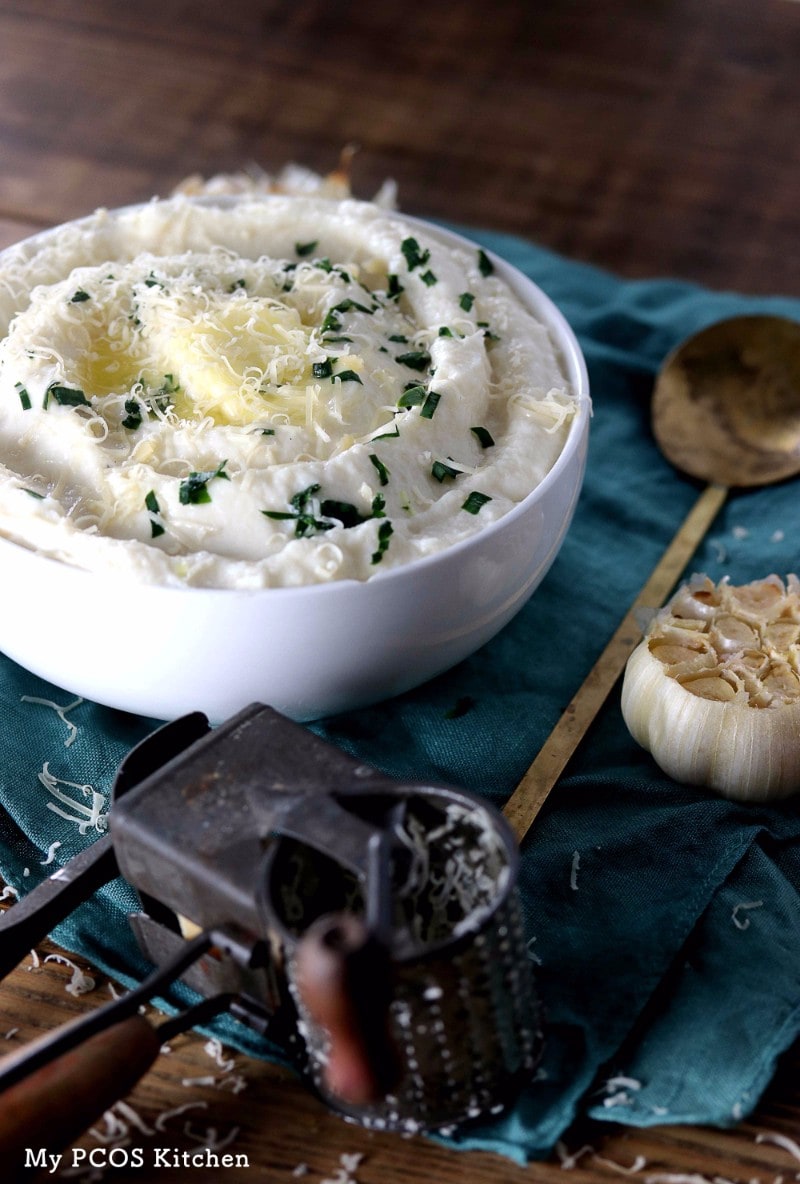 Creamy Keto Mashed Cauliflower from My PCOS Kitchen
These mashed cauliflowers are so creamy and delicious that you won't even miss the potatoes. They can even be made ahead of time which would make life the day of much easier.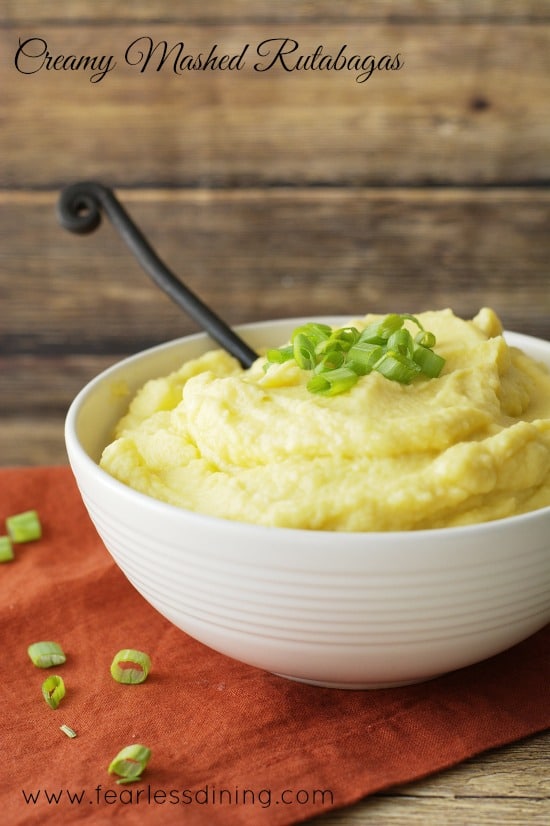 Creamy Mashed Rutabagas from Fearless Dining
How unique would it be to serve rutabagas this Thanksgiving? This easy recipe has only six ingredients and is sure to please your guests.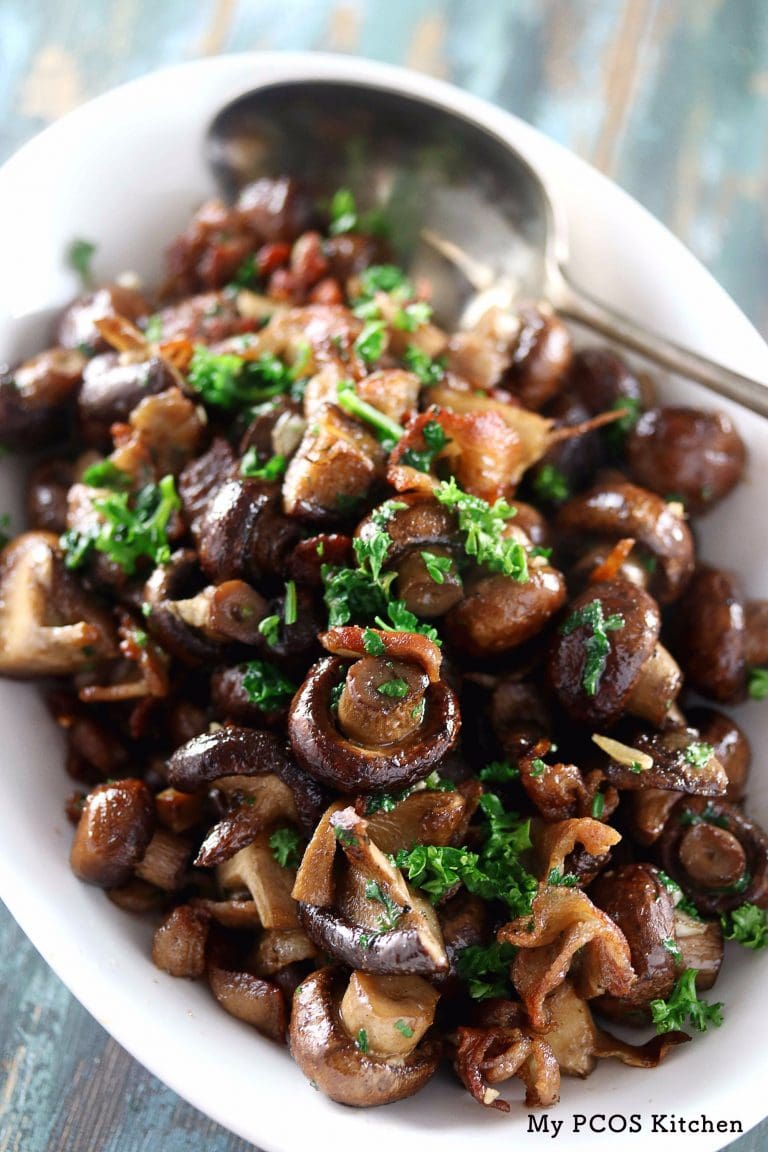 Roasted Buttery Mushrooms and Bacon from My PCOS Kitchen
Often times we think of mushrooms as an ingredient within a dish or stuffed with something. In this recipe, mushrooms take center stage.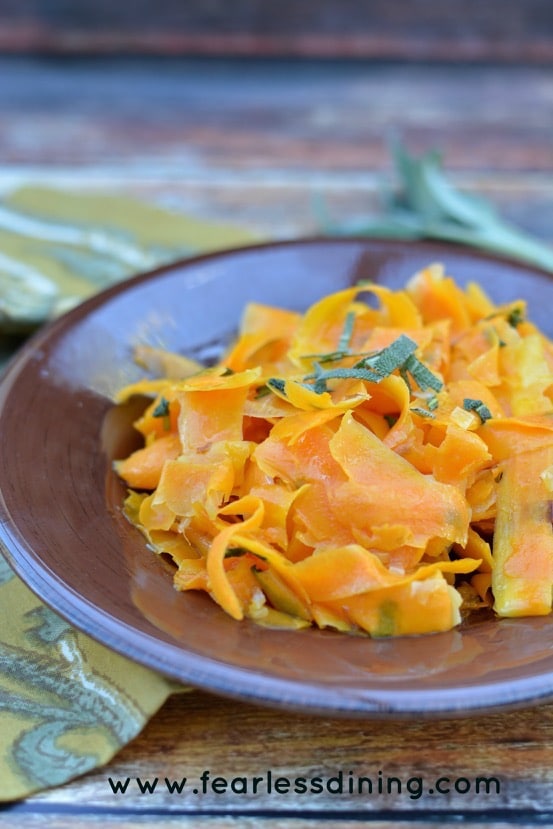 Fearless Dining's Butternut Squash and Leeks with Brown Butter Sage
The ribbons of butternut squash are impressive yet so simple to make (although a little time consuming compared to a rough chop). This dish is simple and delicious with just four ingredients plus salt and pepper.