If you have been looking for free train party printables, you've come to the right place. If you are here from Pinterest – yes, this post has free Thomas the Tank Engine party printables.
We've got every paper product you could possibly need for a birthday party (minus the plates and napkins). It may take a little bit of extra work to print and prepare the materials yourself, but the time will save you so much money!
Did I mention that there are over 25 FREE Party Printables in this set??
Share your Parties!
If you use these printables for a party, I would LOVE to see pictures. And possibly even feature them here on my site. (If you are okay with that!) Please tag me on Instagram, e-mail them, or share them to our Facebook wall. So now, the part you have all been waiting for. FREE STUFF!
Now, I know you are all here just to get to the good stuff. The free stuff. But I promise if you check out these other parts, you'll find SO many great ideas for how to throw a train party. Everything from games, activities, to decor!
Additional Train Party Ideas – How to Throw a Train Party
On top of the free party printable set, I share so many ideas on how to throw a train party.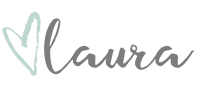 Free Train Party Printables – Over 25 Free Printables

Here are just a few examples of the products available!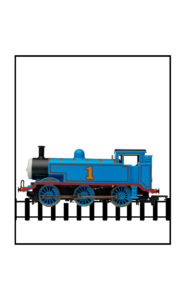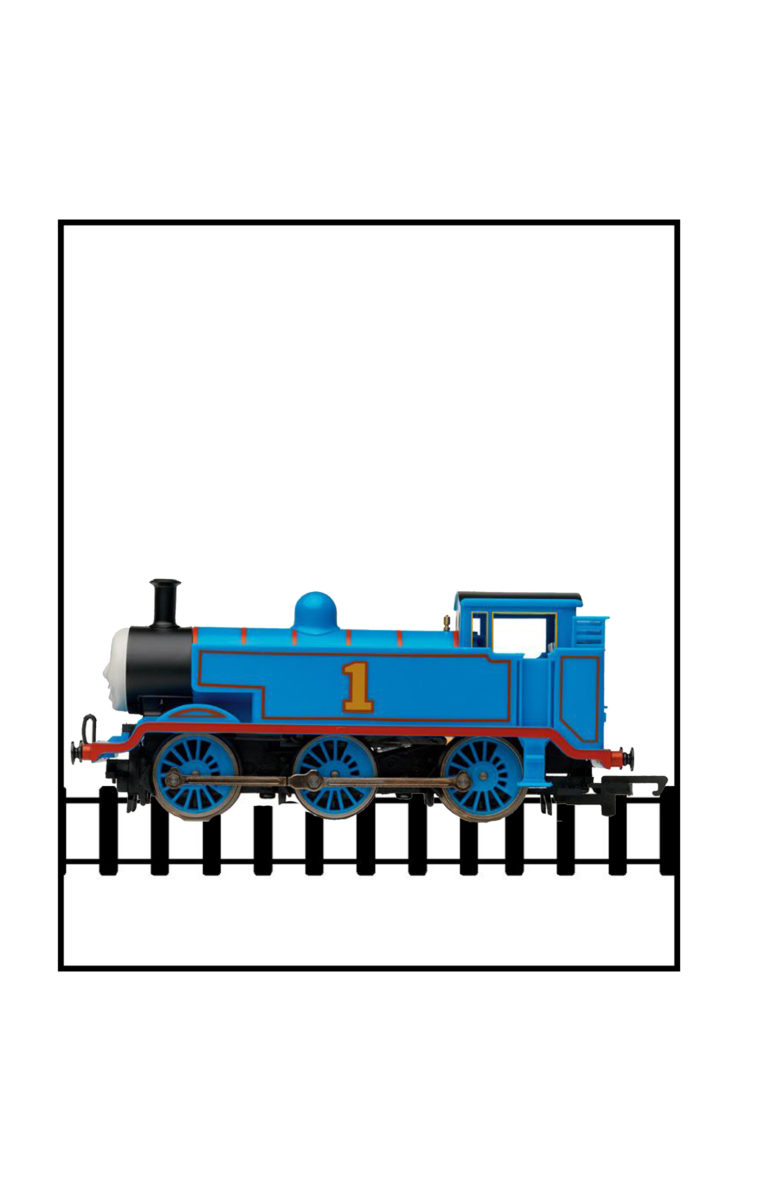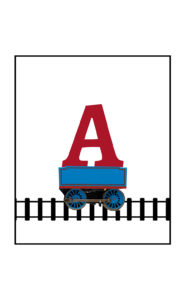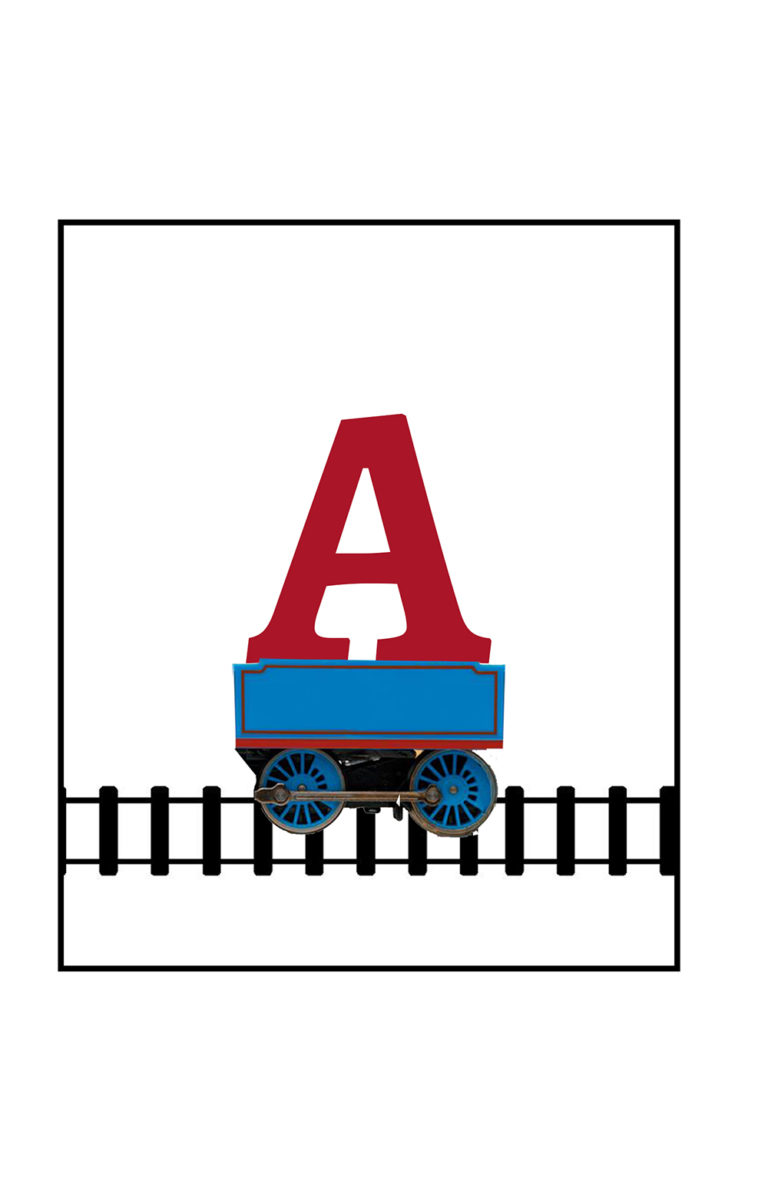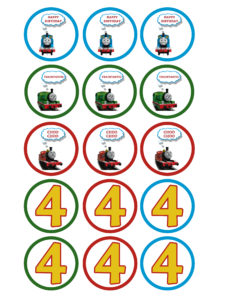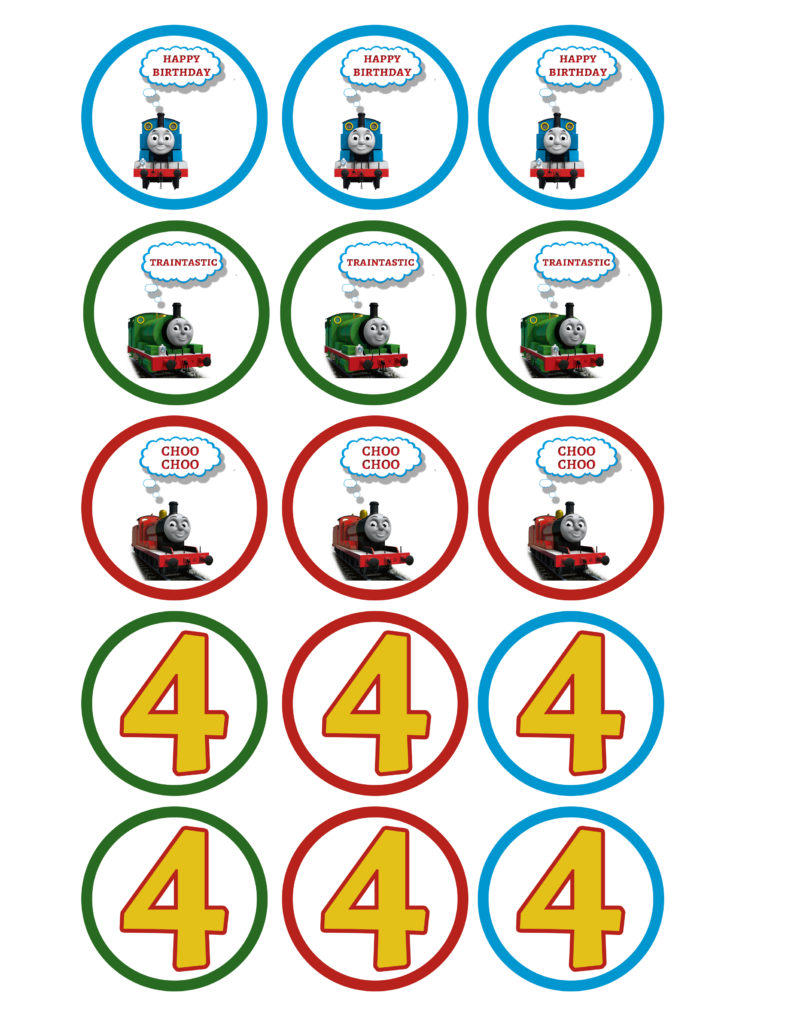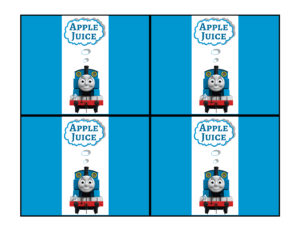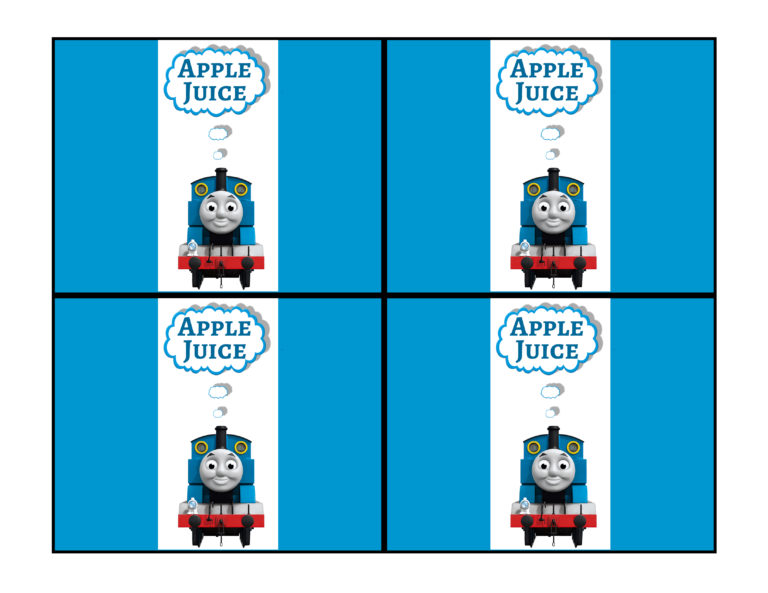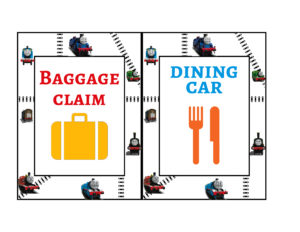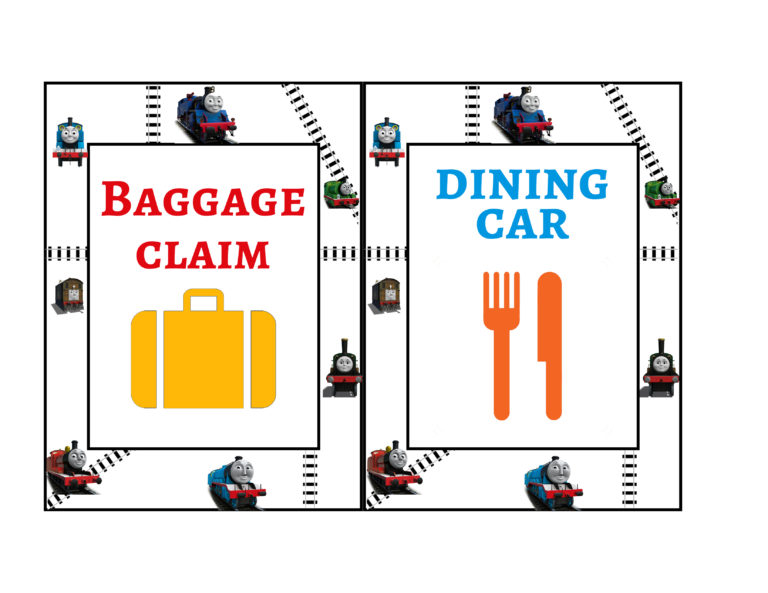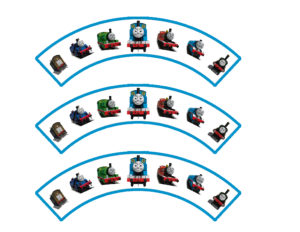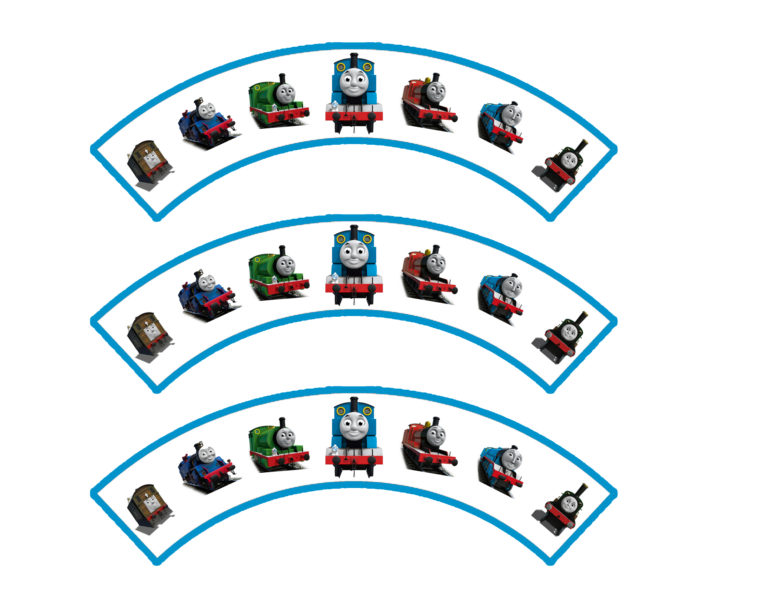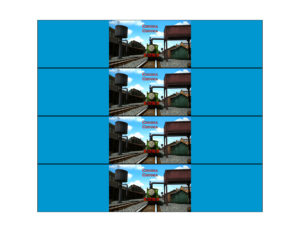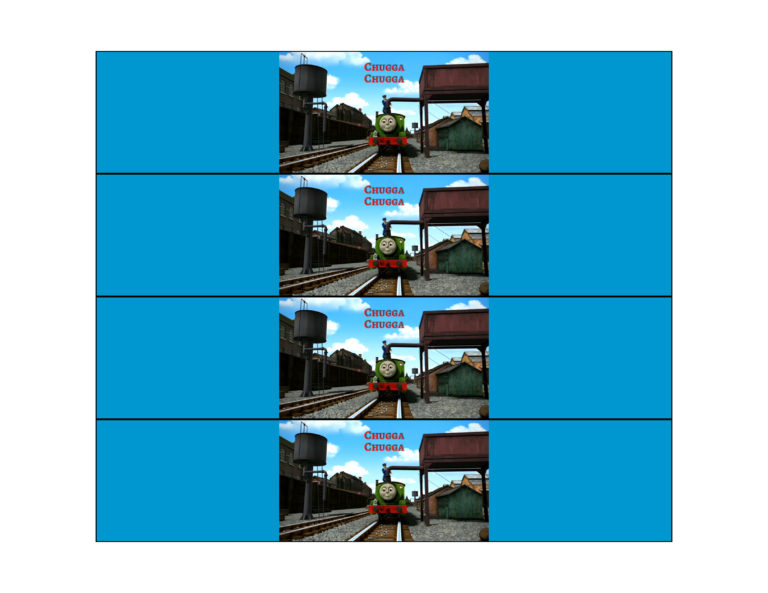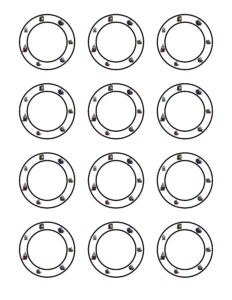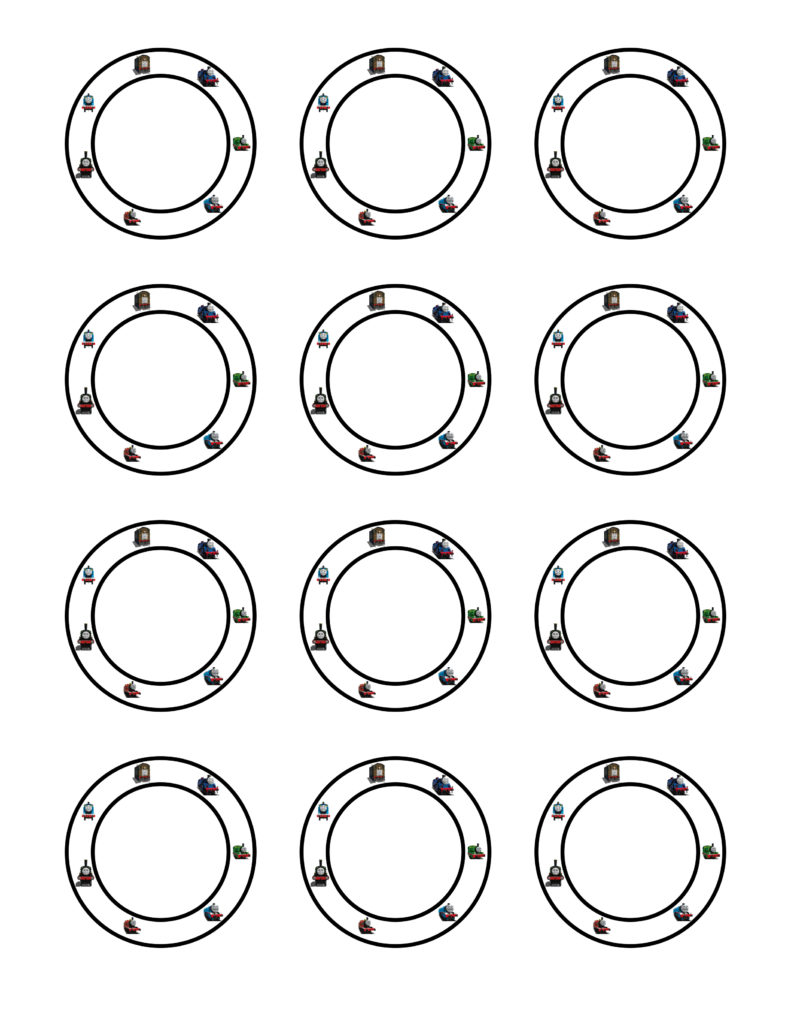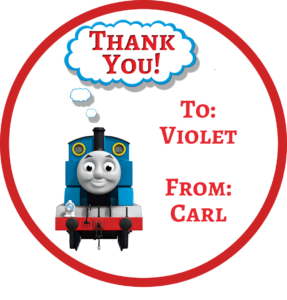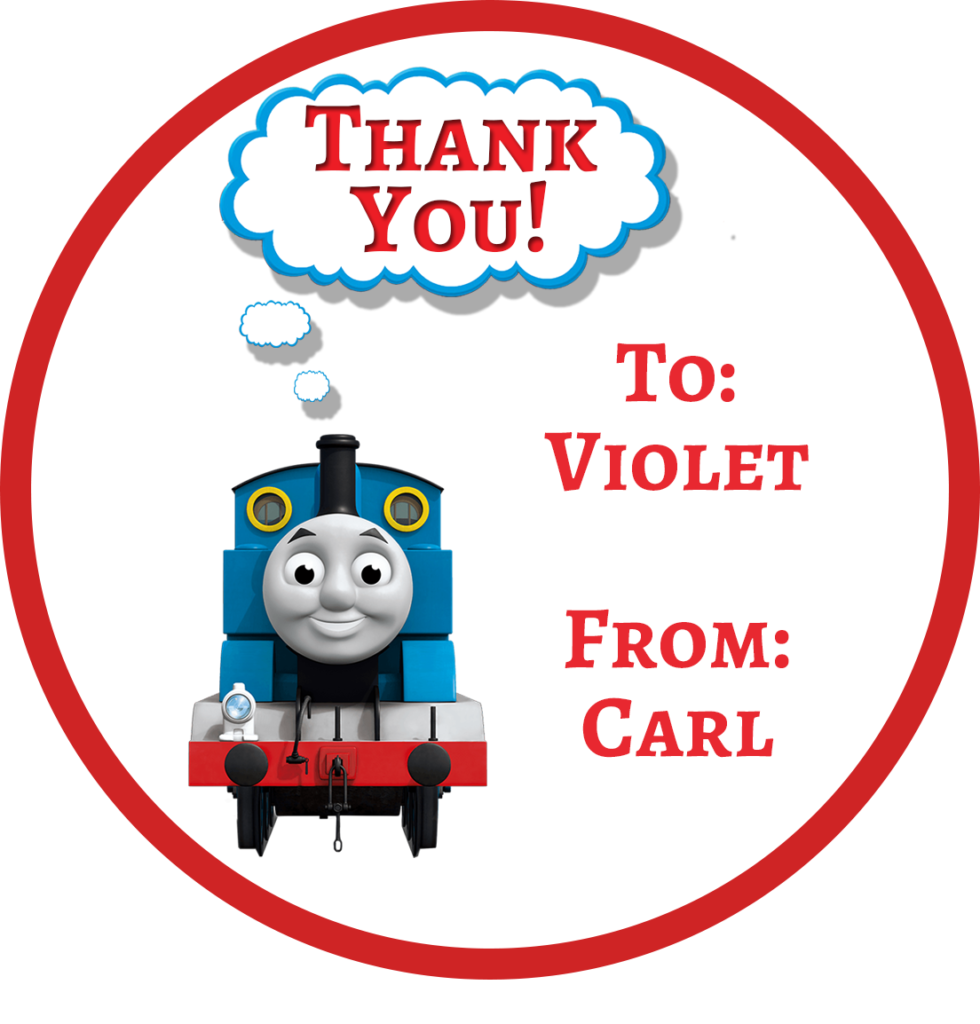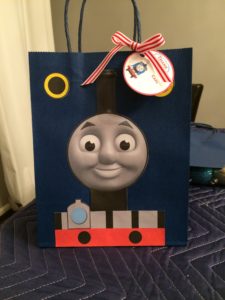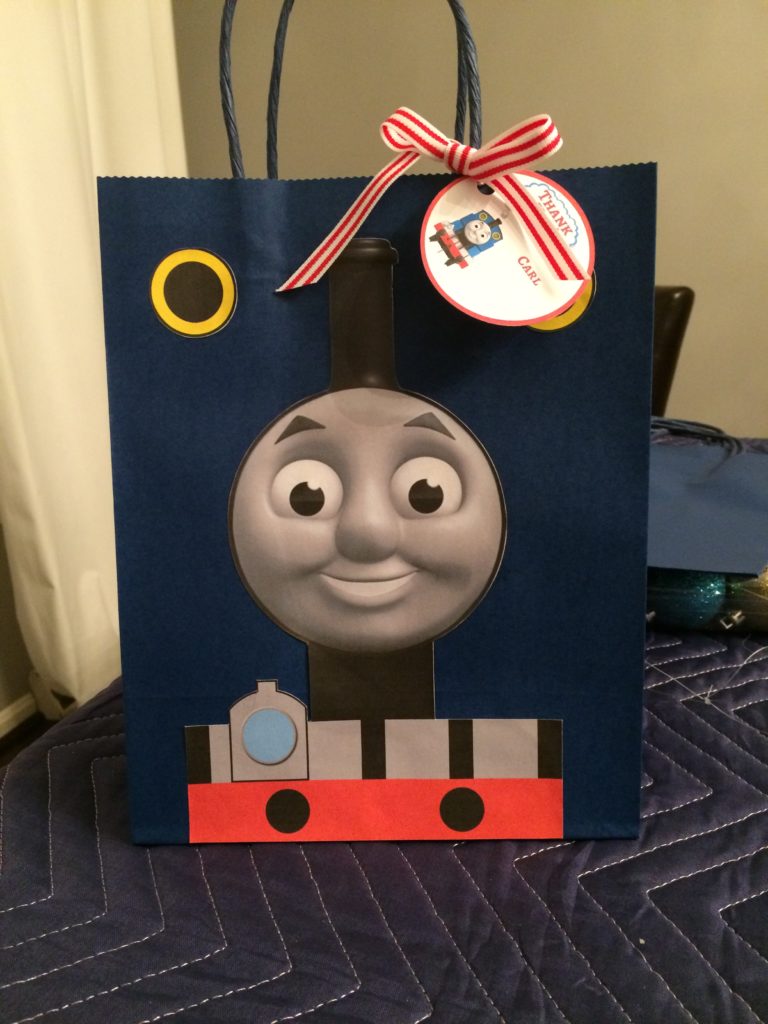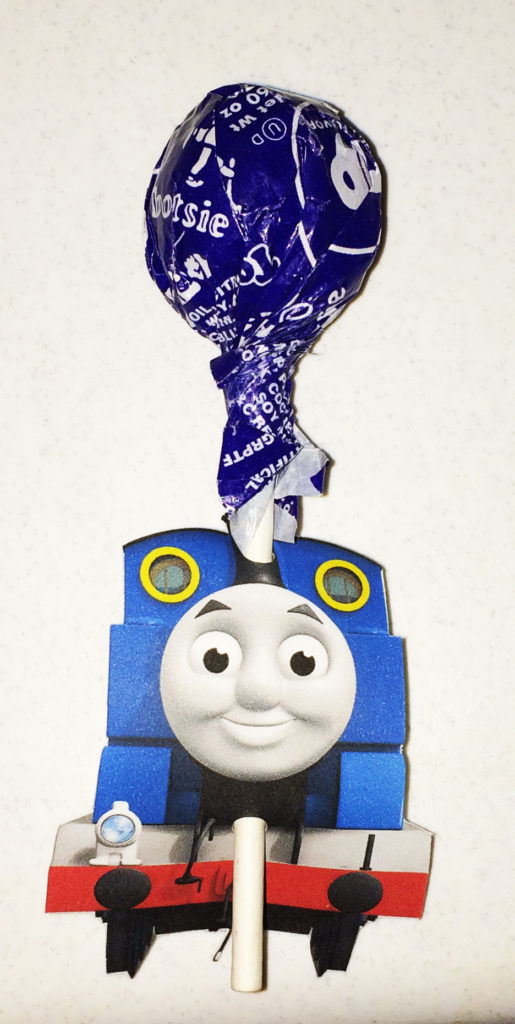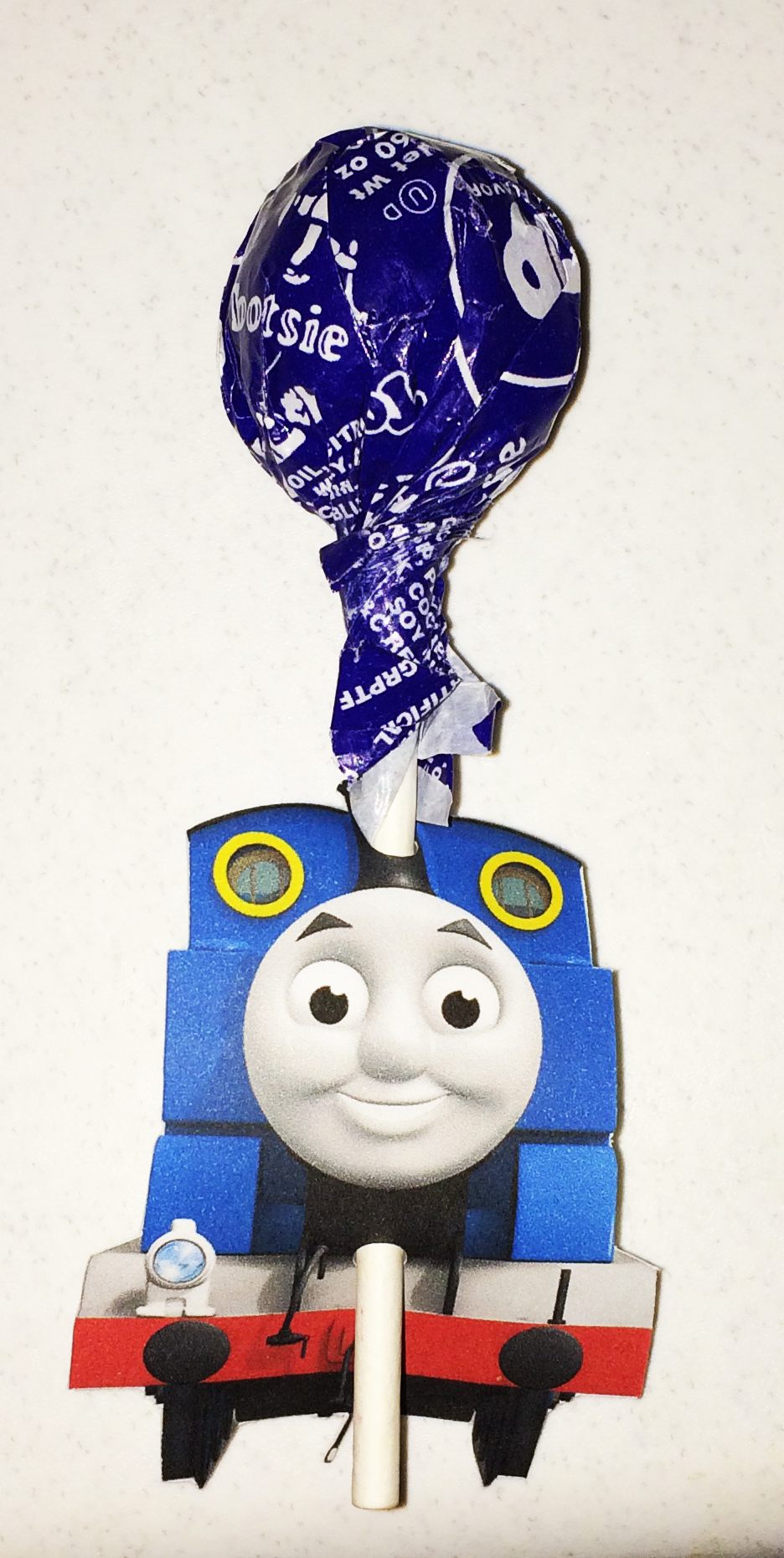 What does the Printables Pack Include?
Happy Birthday Banner
All Aboard Banner
Gifts Banner
Full Alphabet Banner (so you can print any name you'd like)
1st-6th Banner pieces so that you can add their age to the banner
Customizable Train Invitation
Customizable Circular Labels (Perfect for Drink Tags)
Lollipop or Straw Cover (Silhouette file also included)
Customizable Food Tents
Customizable Thank You/Party Favor Tags
Customizable Simple Birthday Sign
2 Inch Circles Ages 1-6 Available (Perfect for Cupcake Toppers)
Apple Juice Box Wraps
Water Bottle Wraps
Baggage Claim Sign
Restroom Sign
Dining Car Sign
Luggage/Coat Drop off Sign
Cupcake Wrappers
Thomas Gift Bags (Silhouette File also included)
Straw Railroad Crossing Sign
Various Train Signs (speed limit Ages 1-6, railroad crossing, bridge, etc)
Directions for the Printable Train Banners

Select the letters you'd like to print. (or select all for Happy Birthday or the others0
Right-click.
Select Print.
Print as 5 x 7 for the intended size.
Make sure Fit to Frame is clicked off (as pictured)
Click print
**If you'd prefer a different size (smaller or larger), select one of the other sizes on the right.
**To print multiple copies of a letter, either copy and paste the letter into the main folder OR just simply print it more than once.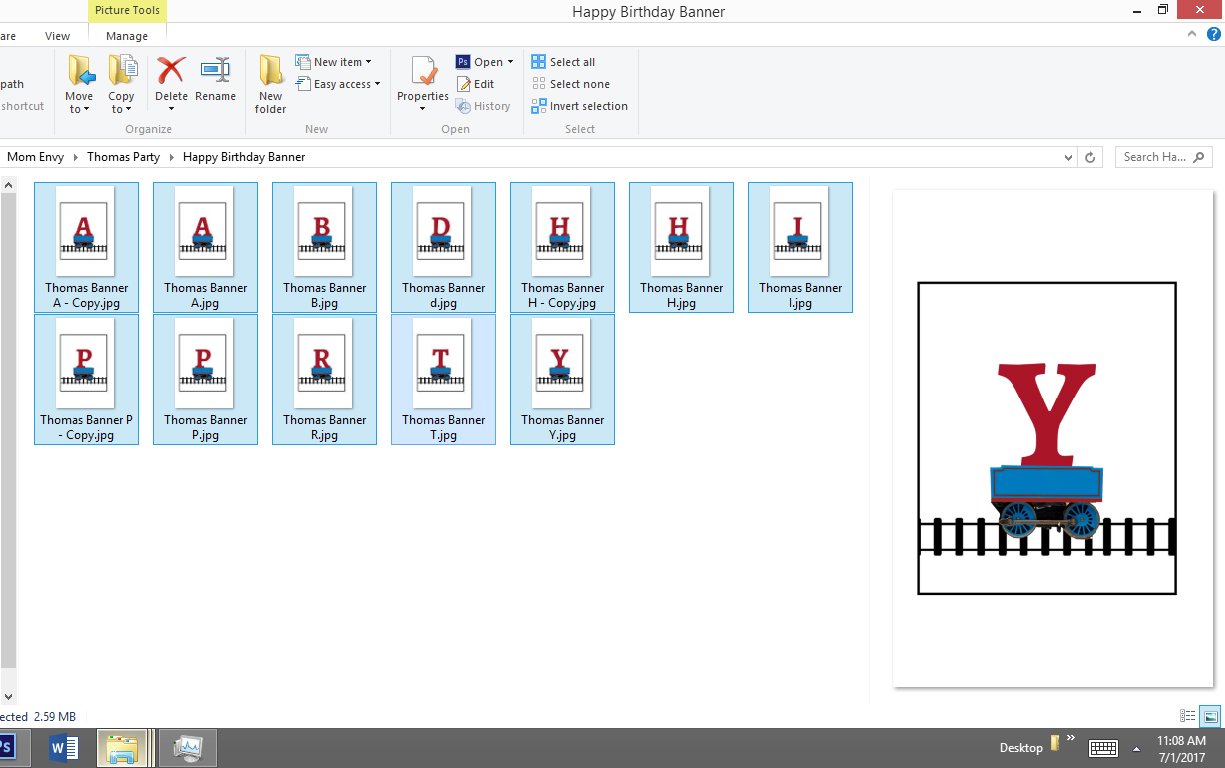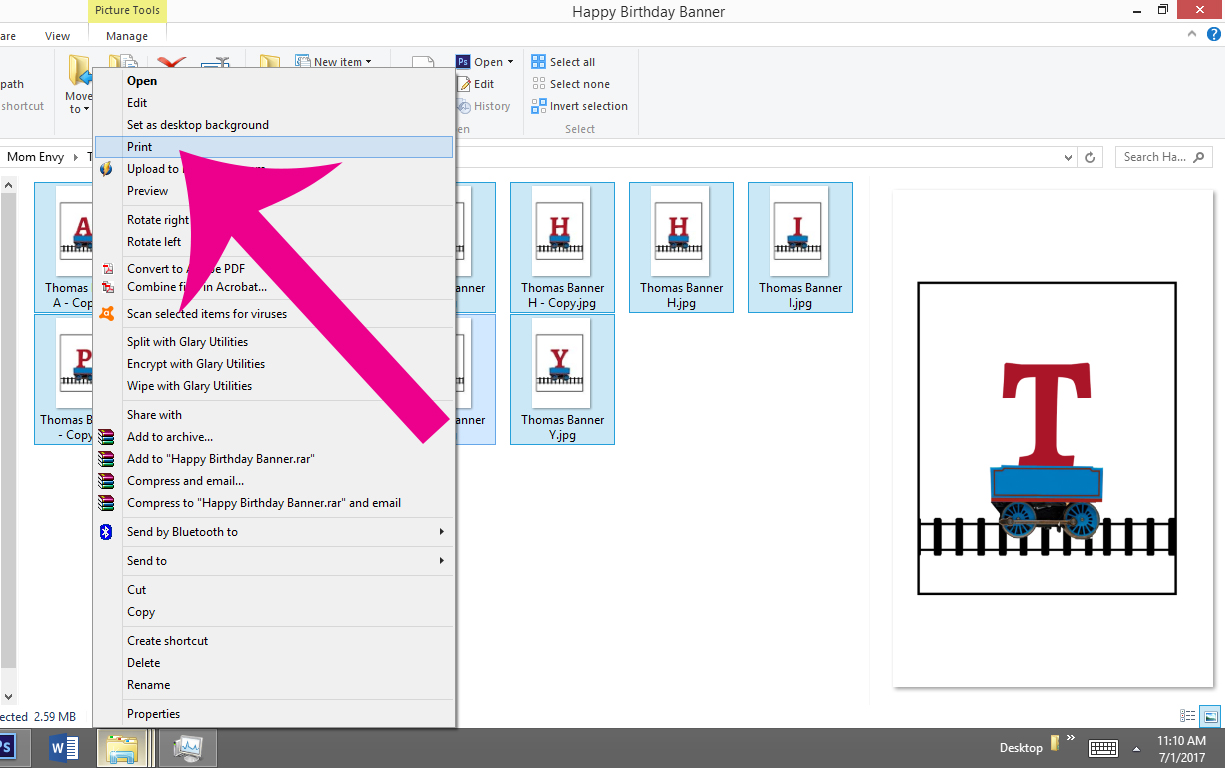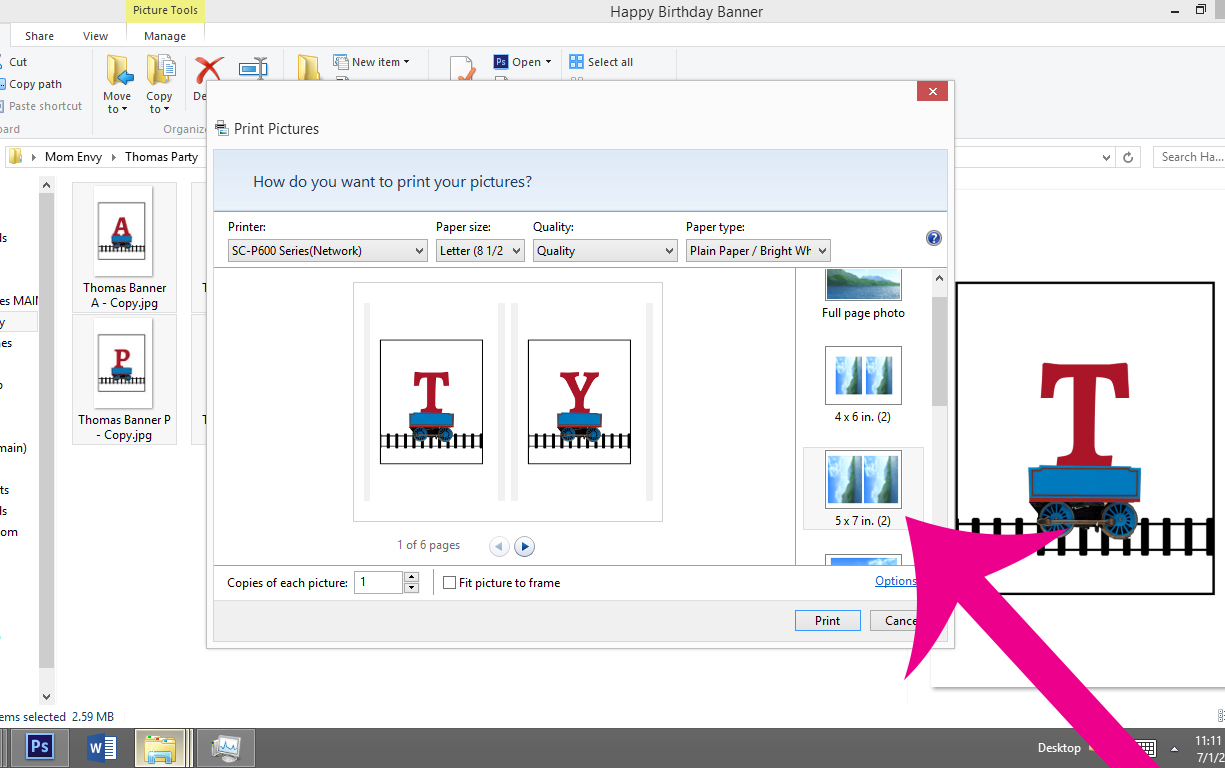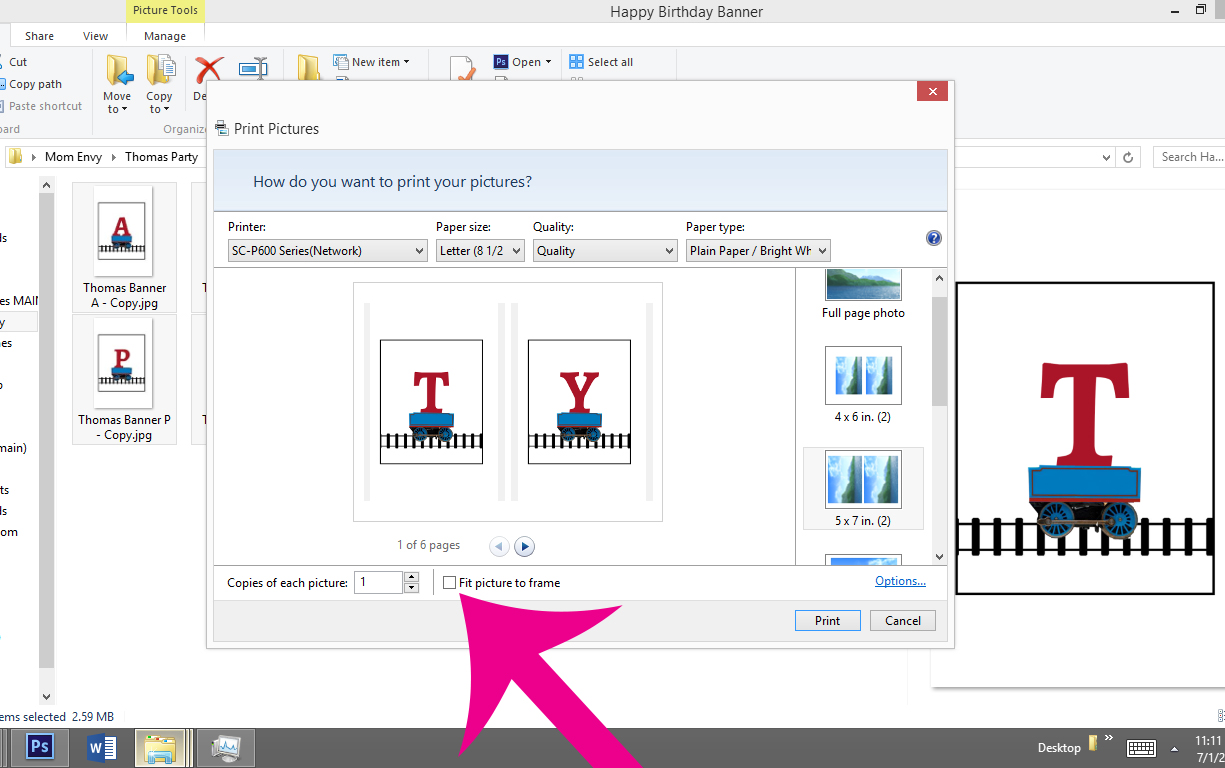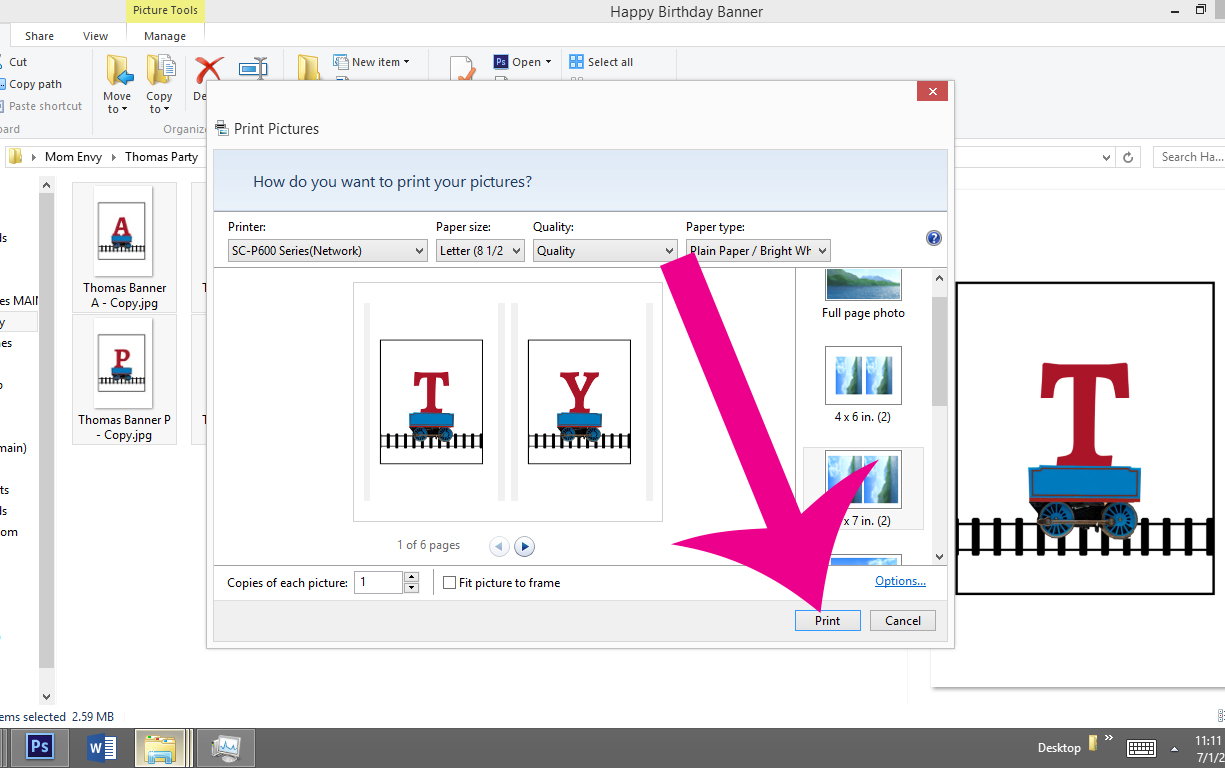 Directions for the Customizable Files
The Files are PDF files.
Simply open the desired file.
Enter the information you'd like (such as the address for invitation or name of drink circles).
Save.
Print.
If you'd prefer to print a blank file, open the file and print.
Directions for the Train Lollipop and Straw Files
Use a single hole punch 2 holes.
See the image below as to where to punch – approximately where the two pink circles are located (they aren't on the actual file, so you have to punch about where you see here).
Slide the lollipop stick or the straw through the holes.