If you know me personally, you have probably heard about the slightly insane parties I throw for my children's birthdays. Growing up, I loved the birthday parties my parents gave us. And they had to throw 2 in one week (my older sister was born 5 days before my twin and me. I love throwing very detailed parties for my boys. While some people may think I go a little overboard, I love to do it. I think it is so much fun. The most important part is that my boys love them. Now, the only trouble is Carl has very specific birthday party requests and he knows Mommy will do them…
Trains, Trains, Trains
My boys love all things boy. It didn't matter what I introduced to them, they gravitated immediately to anything with wheels or roaring engines. We have more vehicles in this house than Jay Leno (although ours are a little bit smaller and a lot less expensive). Our oldest son, Carl, has always loved trains. He chose to have a train birthday party for his third birthday. For his fourth, we were set to have a Paw Patrol party and then we went and did Day Out with Thomas and he changed his mind and wanted a Thomas party. After throwing two train parties, I feel like a train party expert (which is a wonderful quality to have). As a girlie Mom, it can be hard sometimes to get my creative mind flowing. I'm not going to lie, I told Carl that there will be no more train parties because Mommy is out of ideas.
Train Party Ideas
Our first party was based on all sorts of trains. My son at the time loved Chuggington primarily but it was hard to find just Chuggington things because we are a little late to the game (it was popular a few years prior). So our decor included various train characters. The second year, we focused primarily on Thomas. Both parties are mixed below.
I know what you're thinking…
How can anyone afford to throw a crazy party like this? Now, as you will see, I put a lot of details into my parties. BUT, I try not to spend a fortune on them. I am sure many of you are just like me and look at some of the parties on Pinterest and think, who could afford that? I think it all. of. the. time. While my parties take me a lot of time to get the details right, and we do spend a little bit of money, we actually try our best to keep the costs down.
Since I make all of my own decor and cakes, it really keeps the parties reasonable. With the free printables, you can totally host your own party! We order some pizza for the food to also keep costs down.
Check back Wednesday and Saturday for the remainder of the train party information! Have you ever thrown a Train party? I'd love to hear any other train ideas (especially in case one of my kids convinces me to throw another train party…)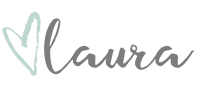 Train Themed Birthday Party Ideas Inspiration – Part 1
The invitations: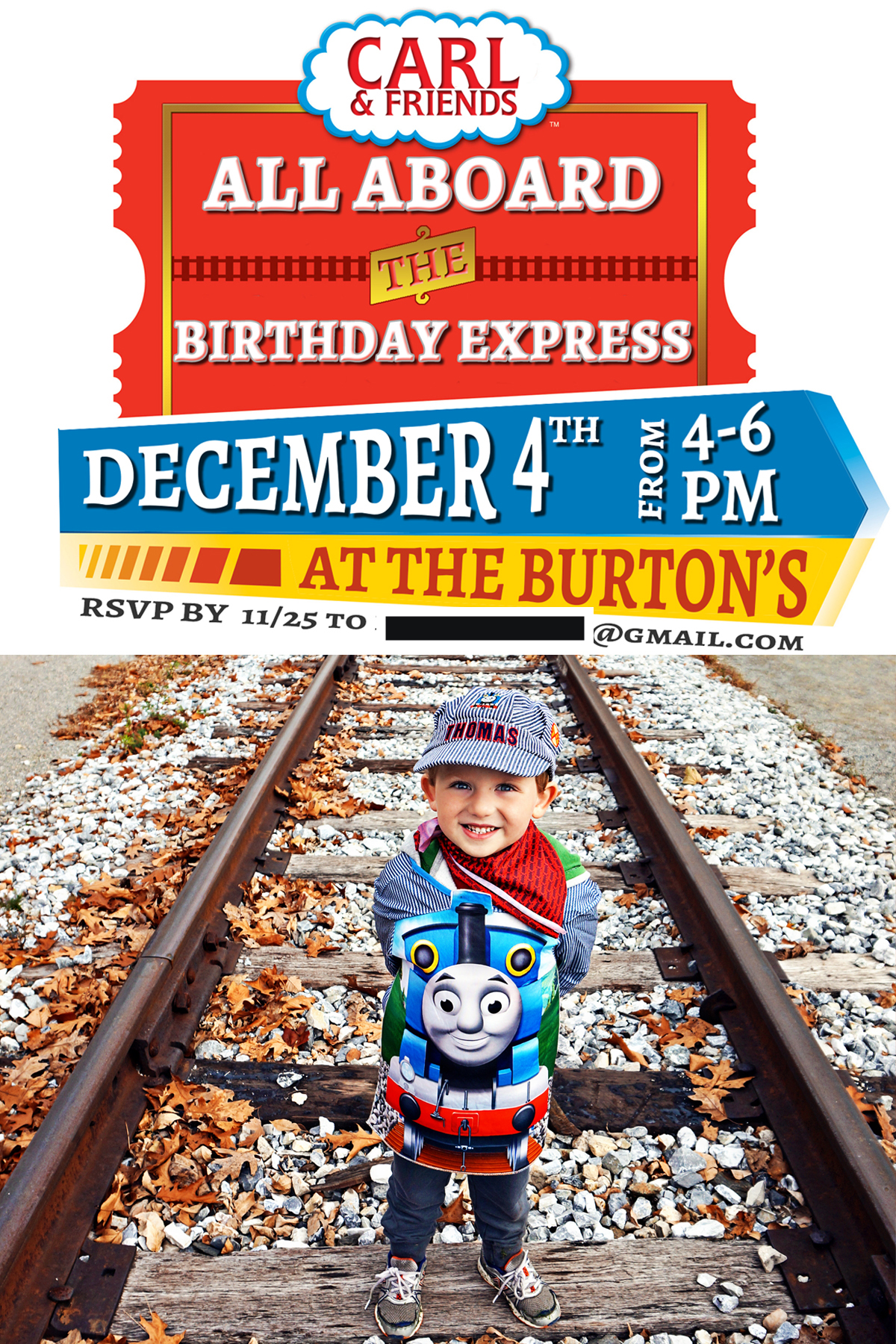 The Welcome (which included train sounds playing in the background and Thomas' Great to be an Engine the next year).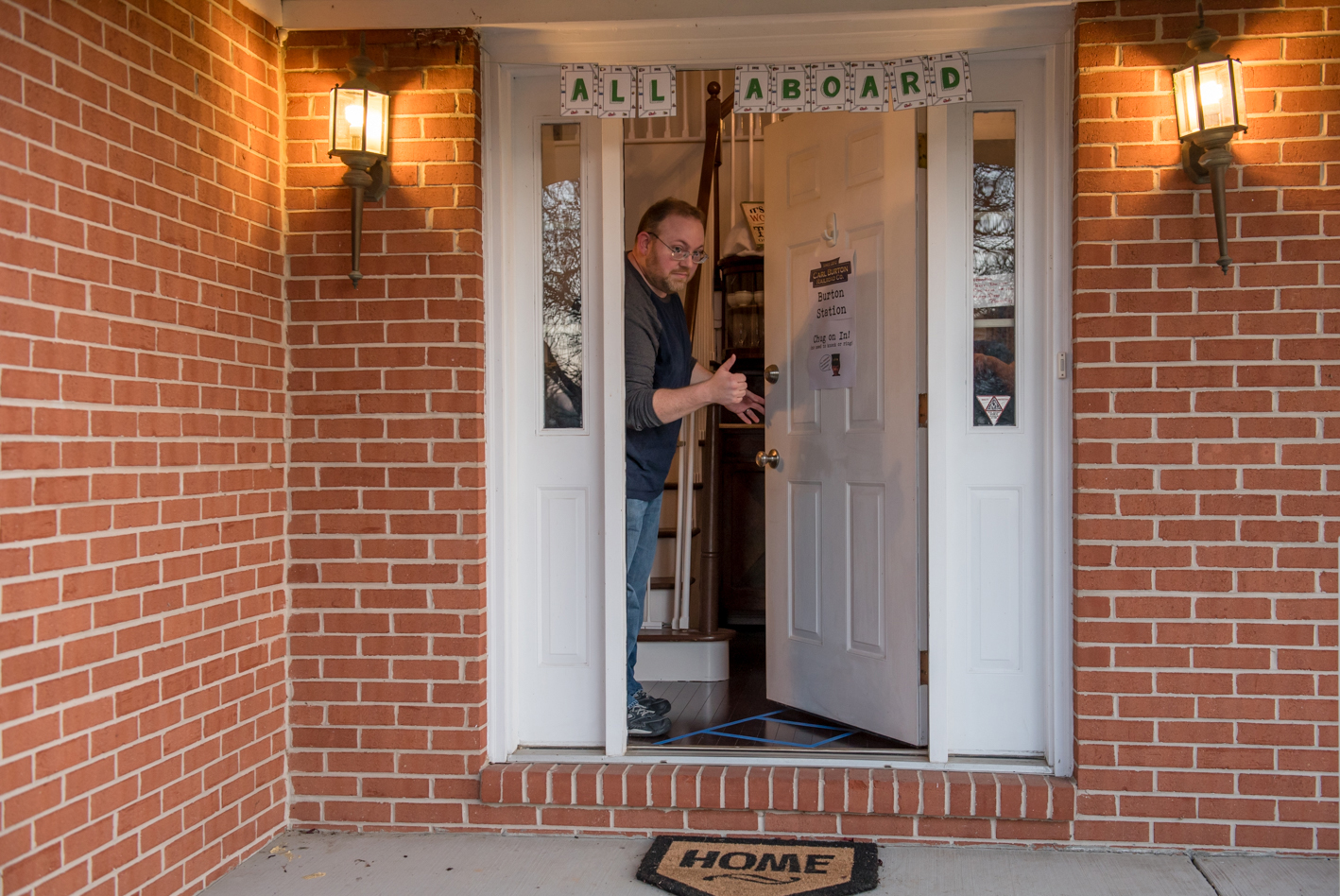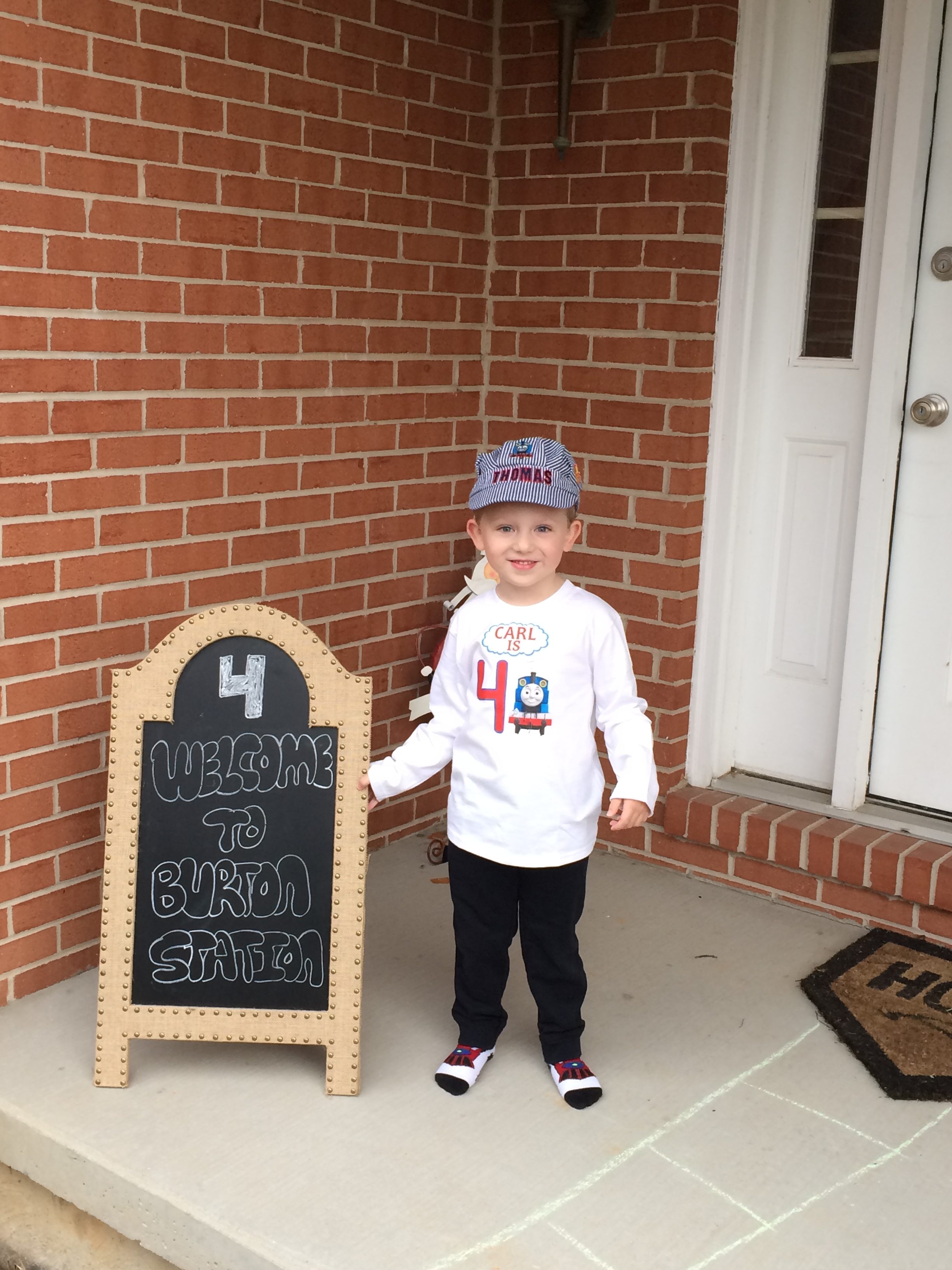 The Cakes (I made both cakes to keep costs down). Carl was adamant the second year that the cake had a moving train. I'll tell you a little secret about them Thursday.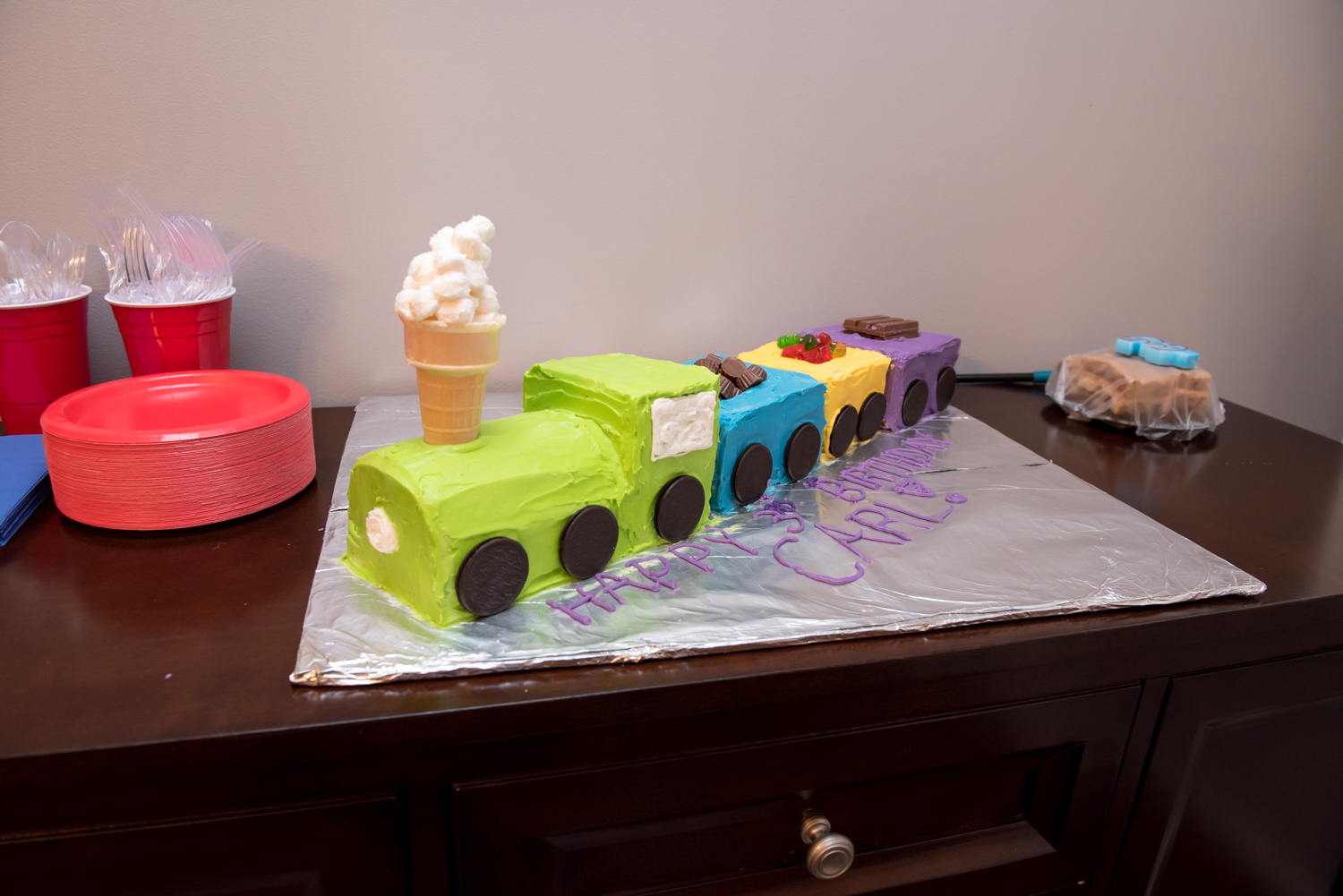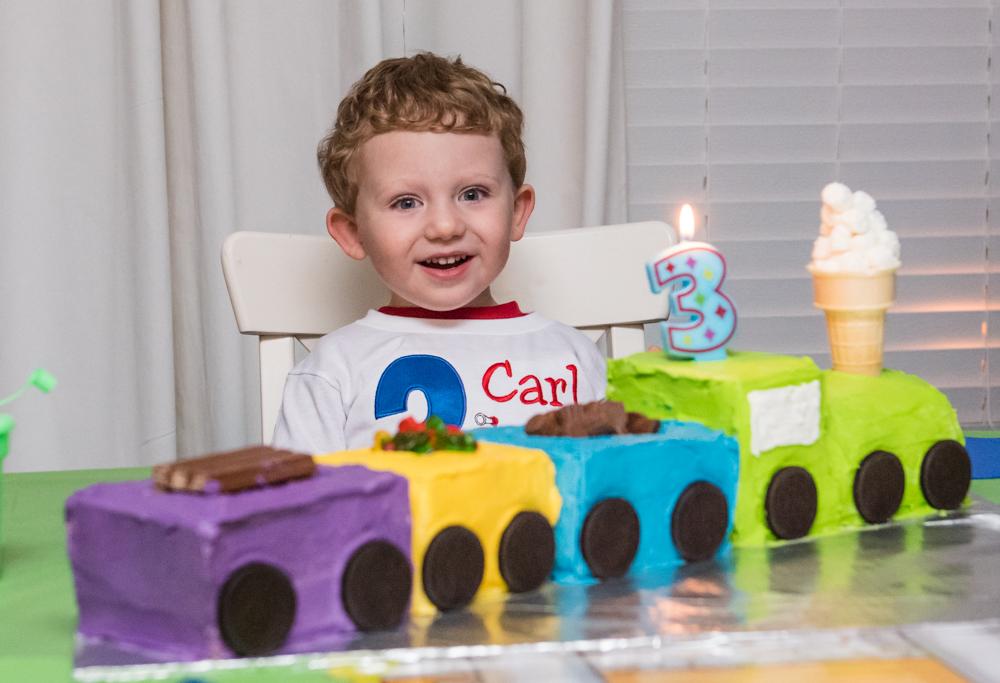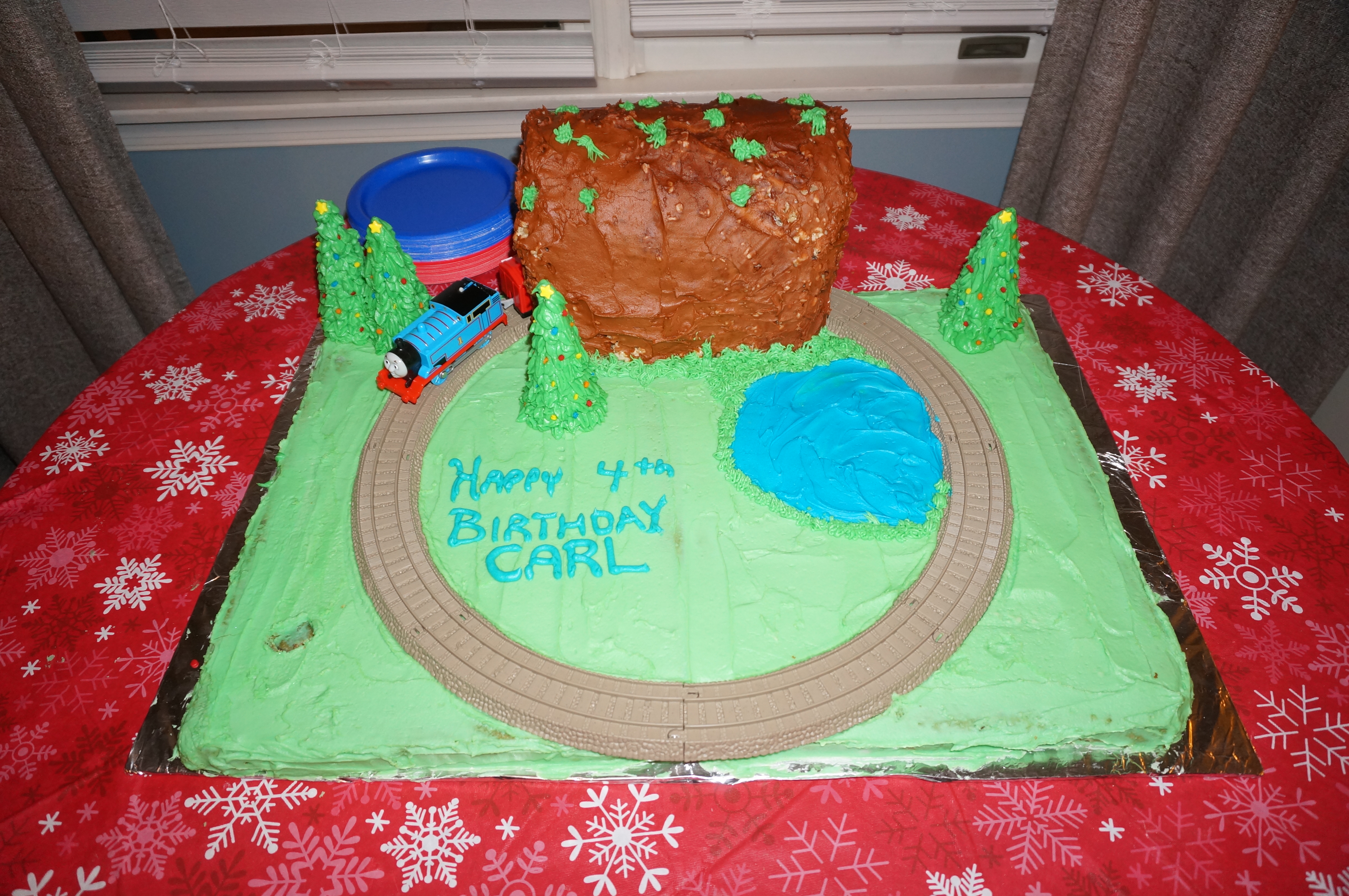 The Happy Birthday Banners (I always make a custom banner).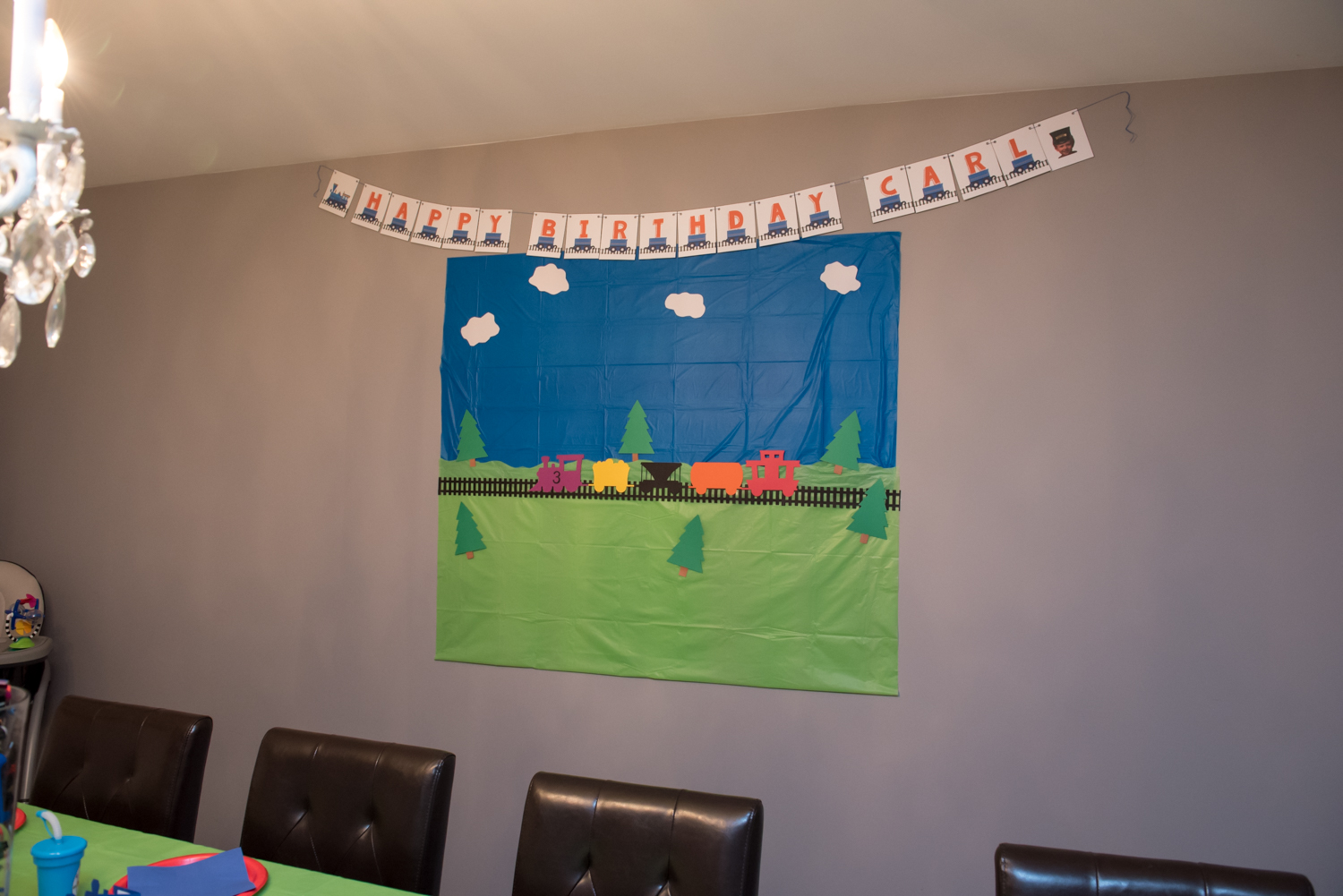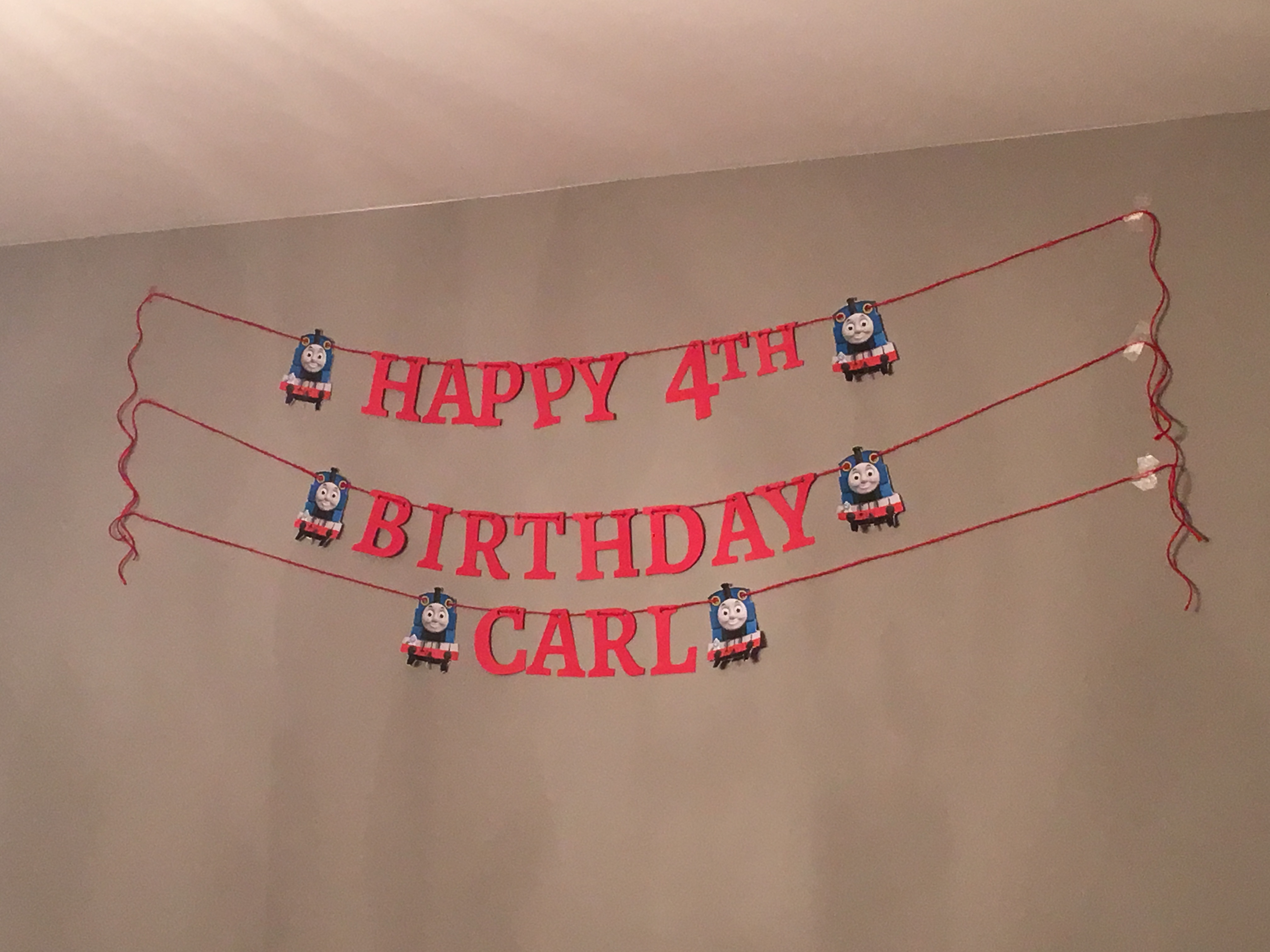 Food Display (I missed getting a picture before everyone ate)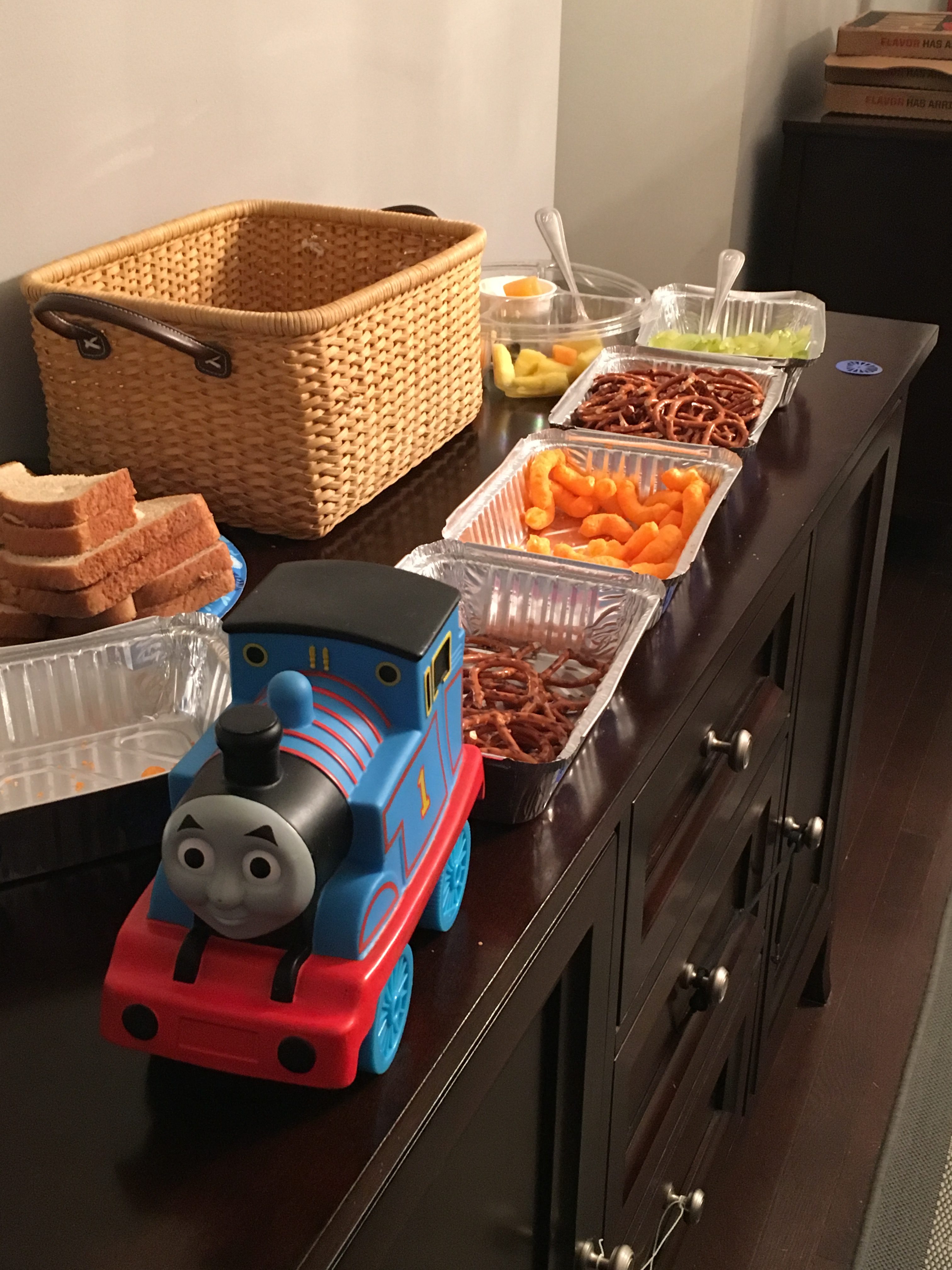 The Outfits (For the Thomas party, my husband was a great sport and dressed up at Sir Topham Hat. I dressed up as Rosie.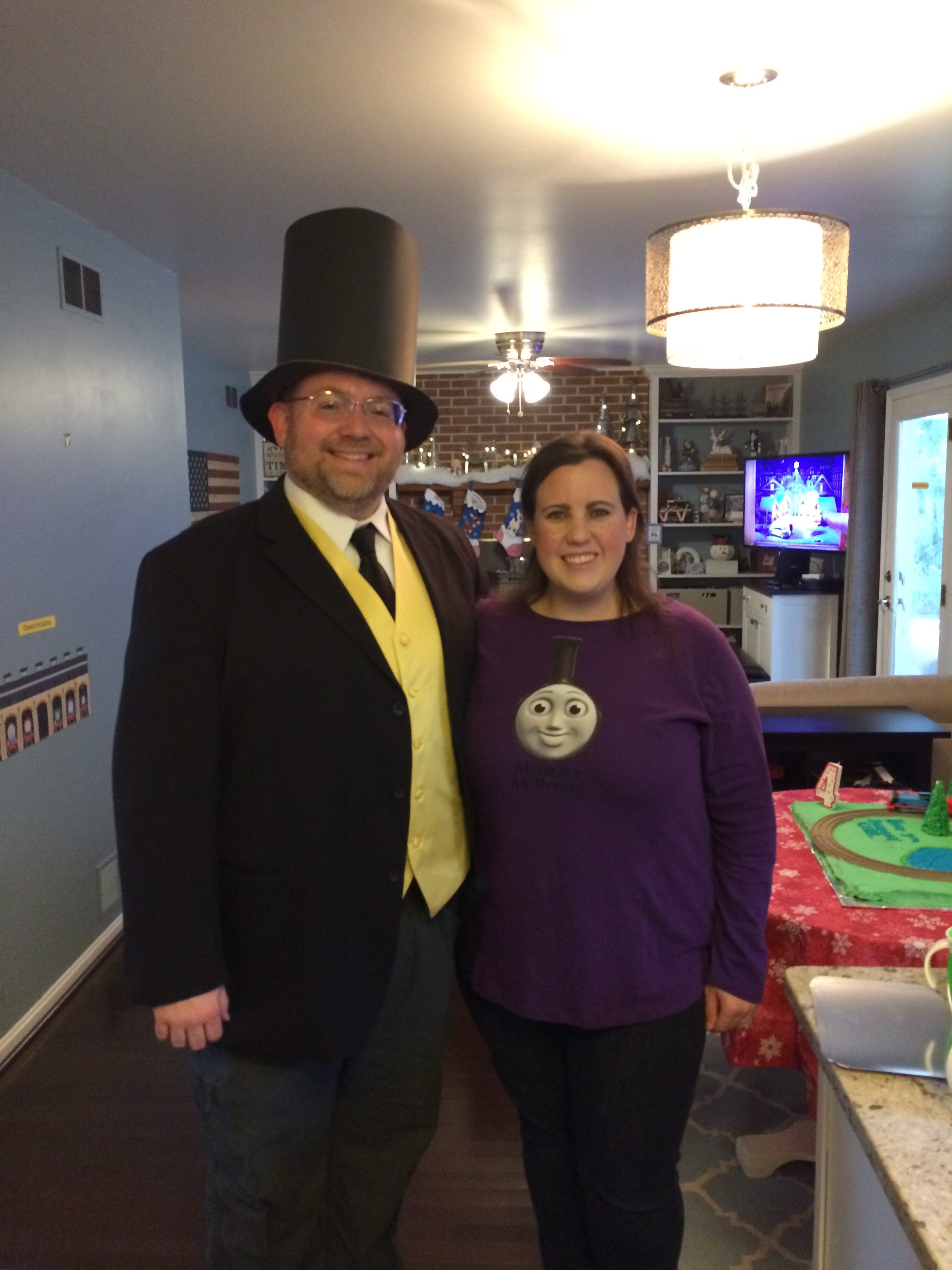 The Goody Bags (I'll share later what's inside)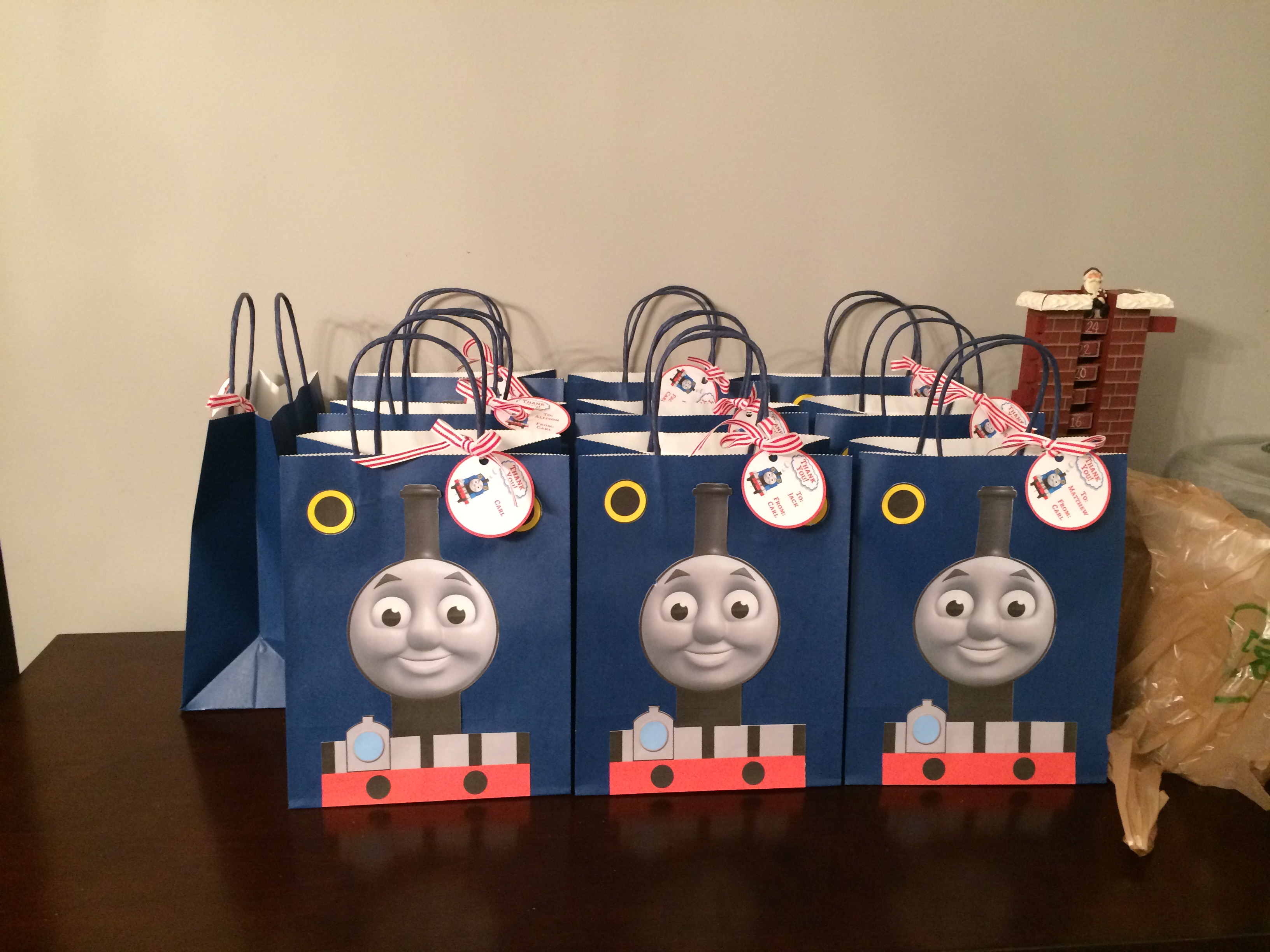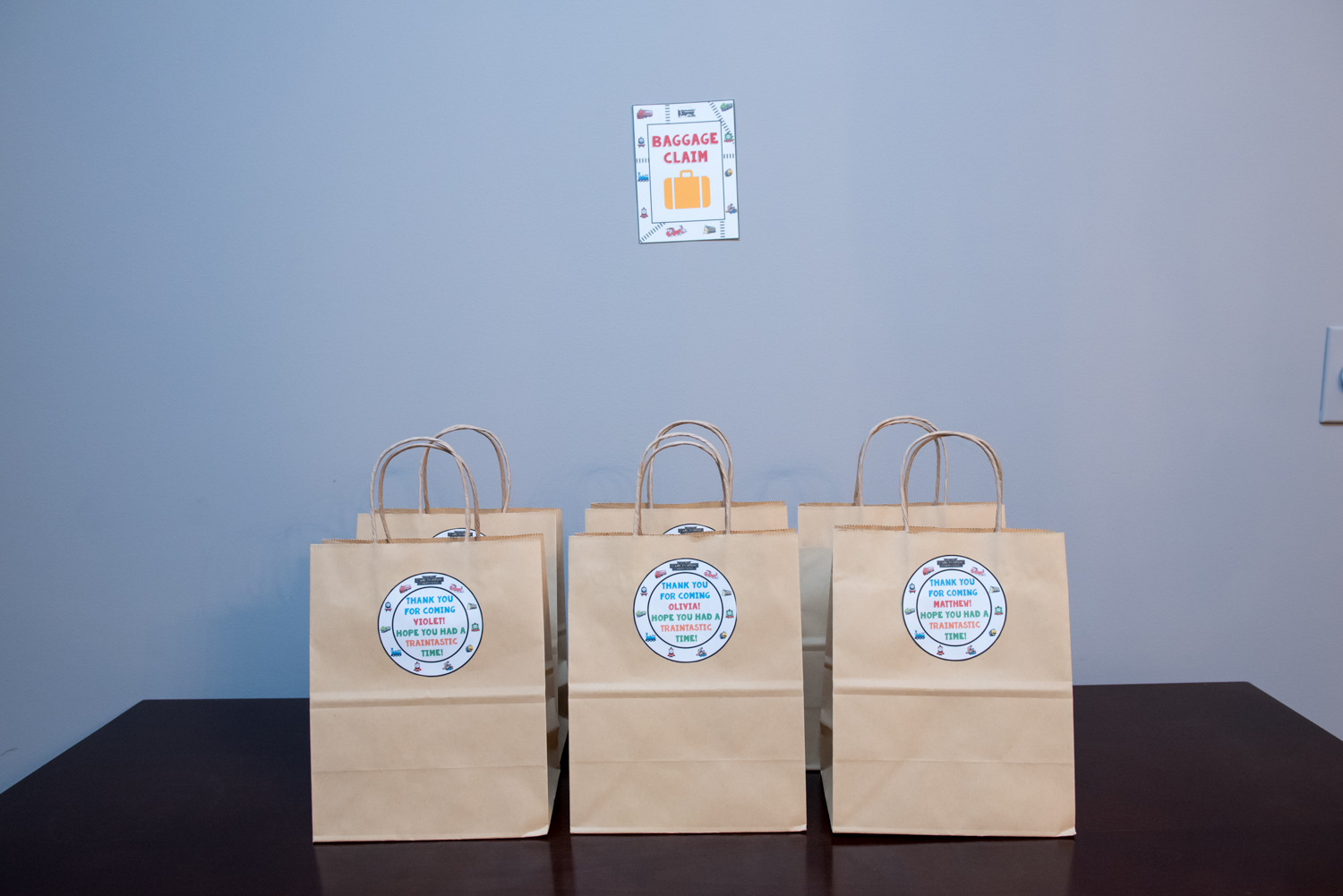 Tag from the bag.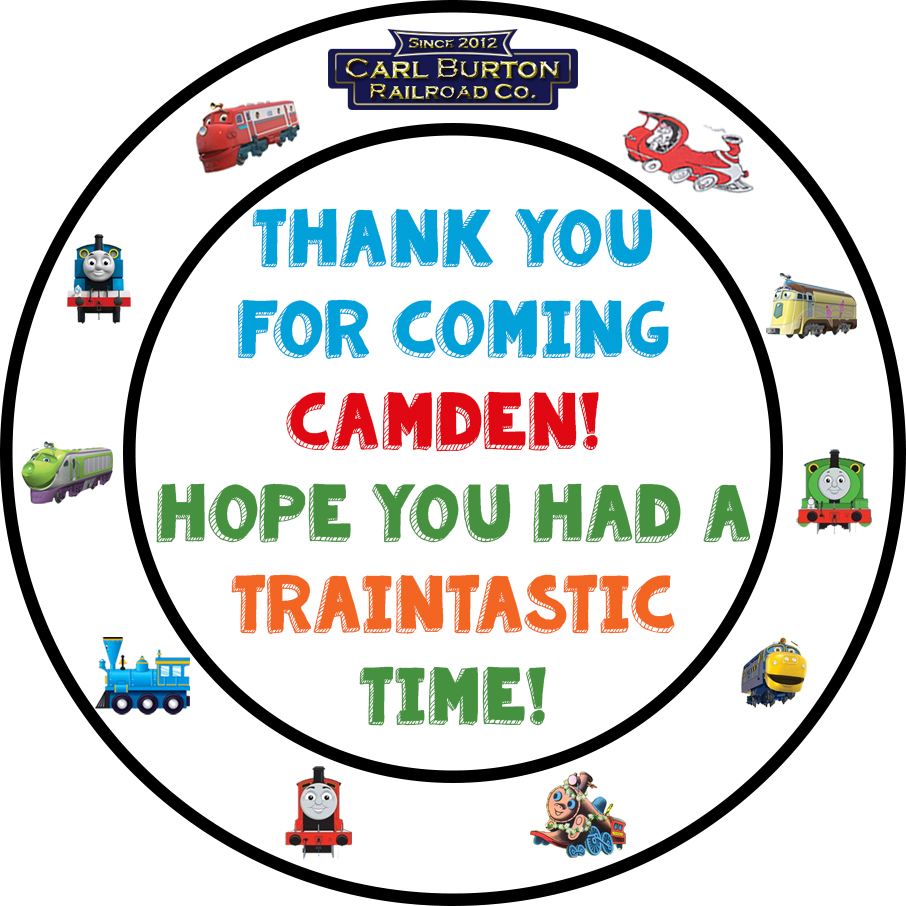 The Trains and the Tape Tracks (I'll explain how I made these on Thursday).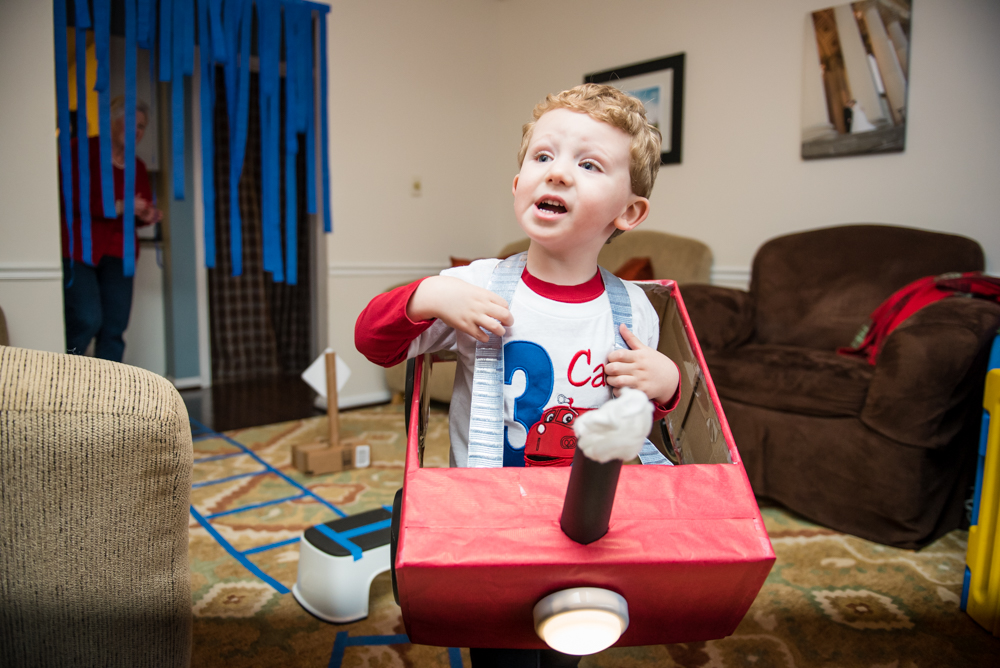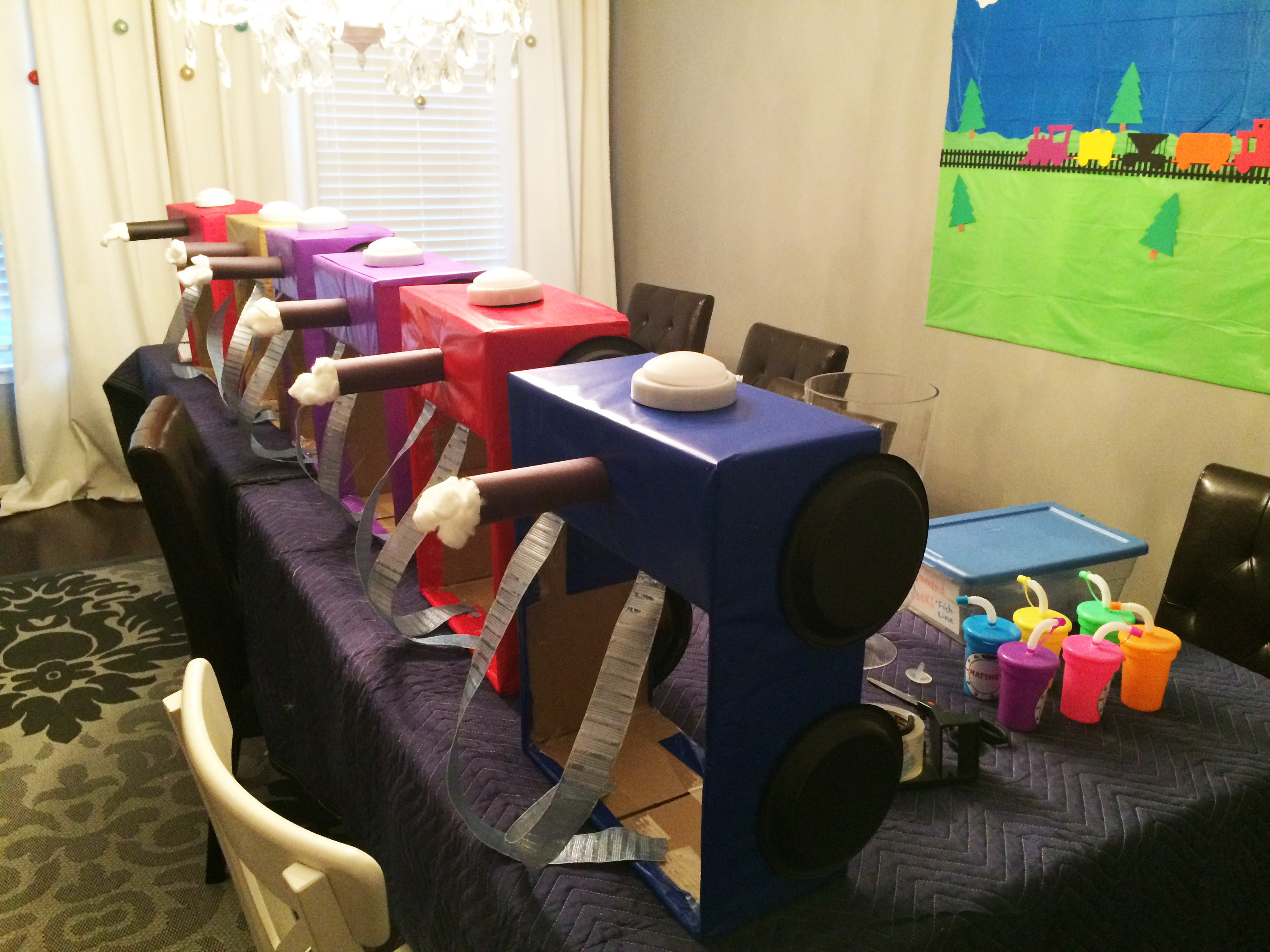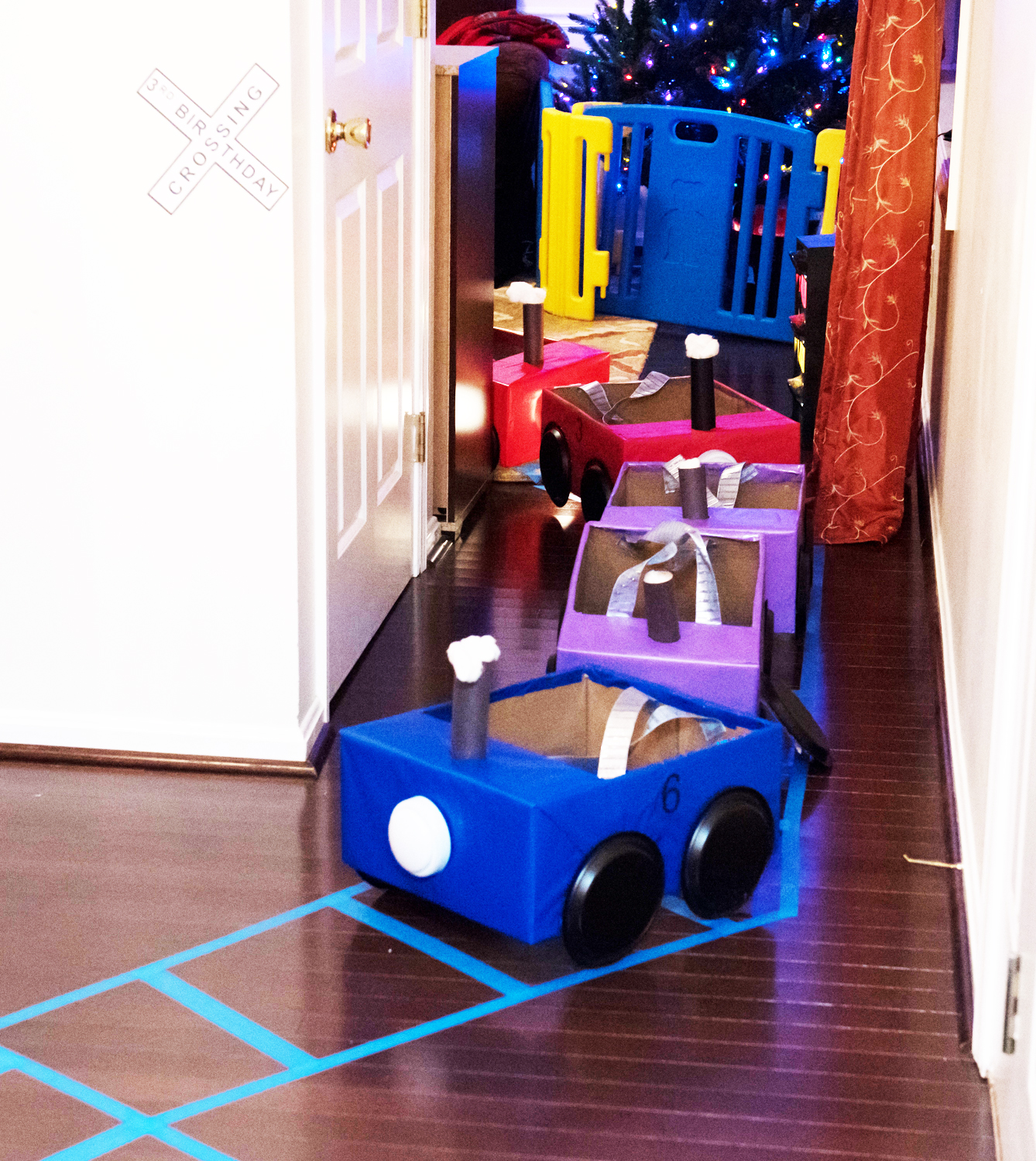 (Sir Topham Hat sign made by my cousin-in-law, Melissa!)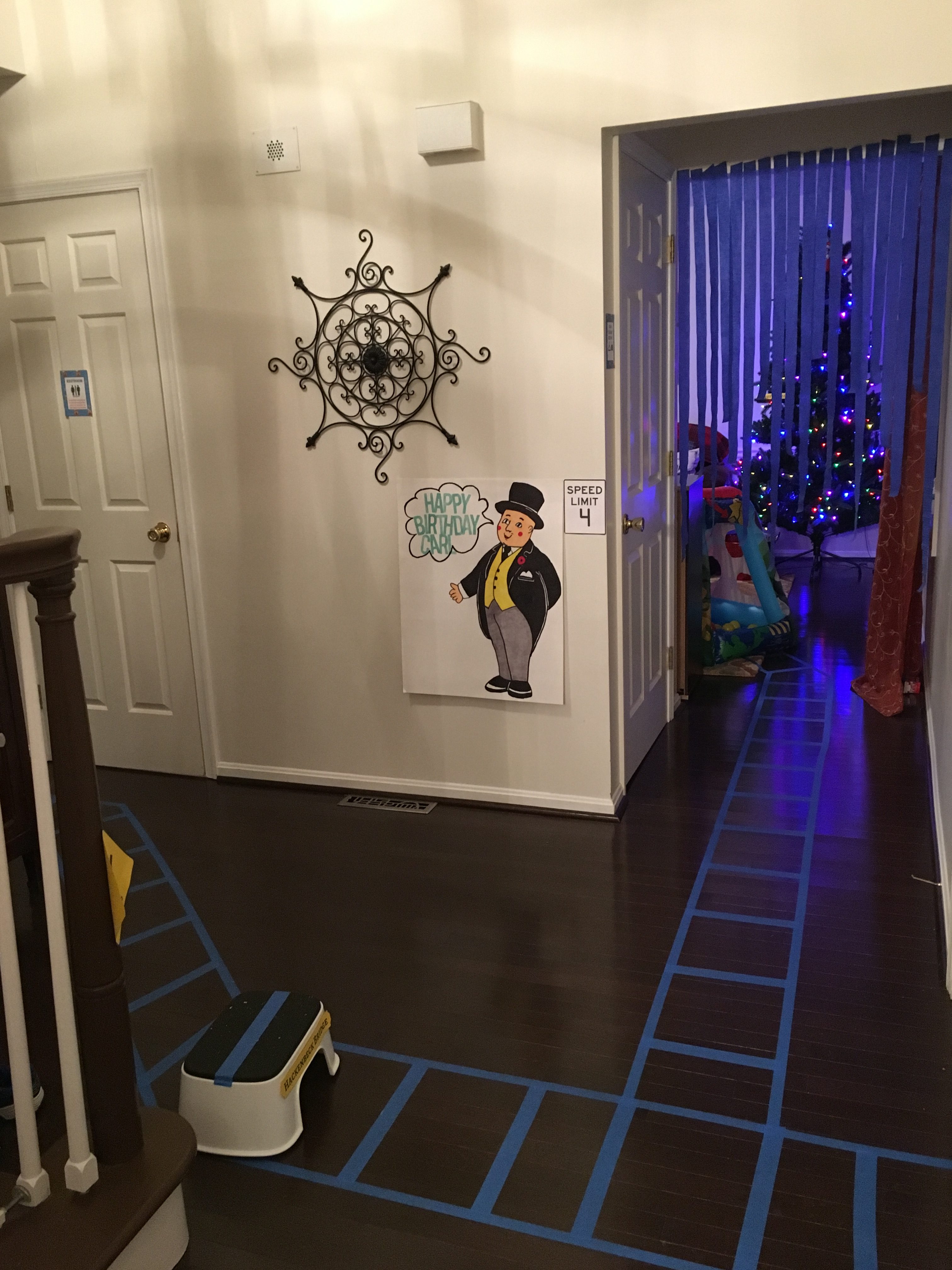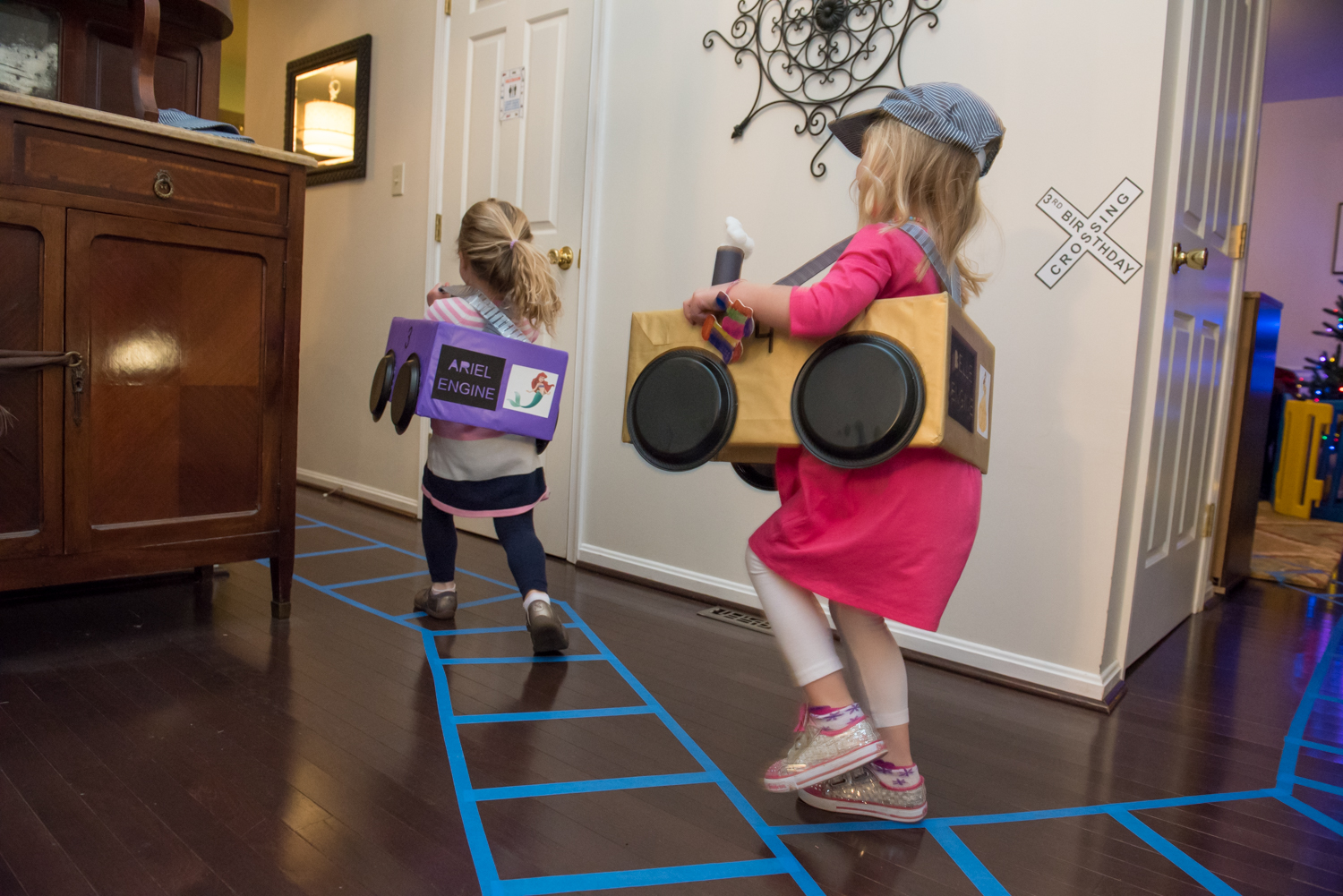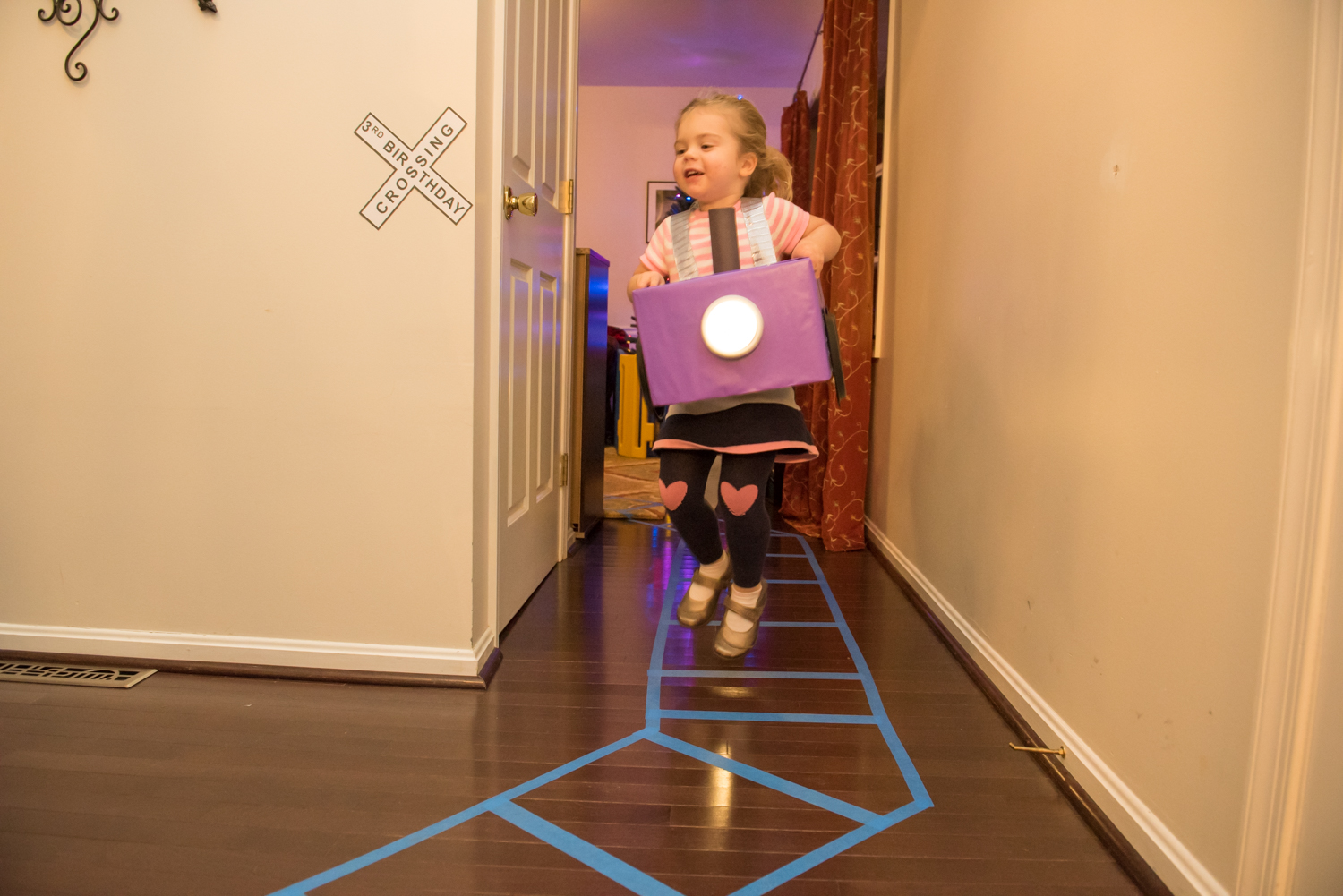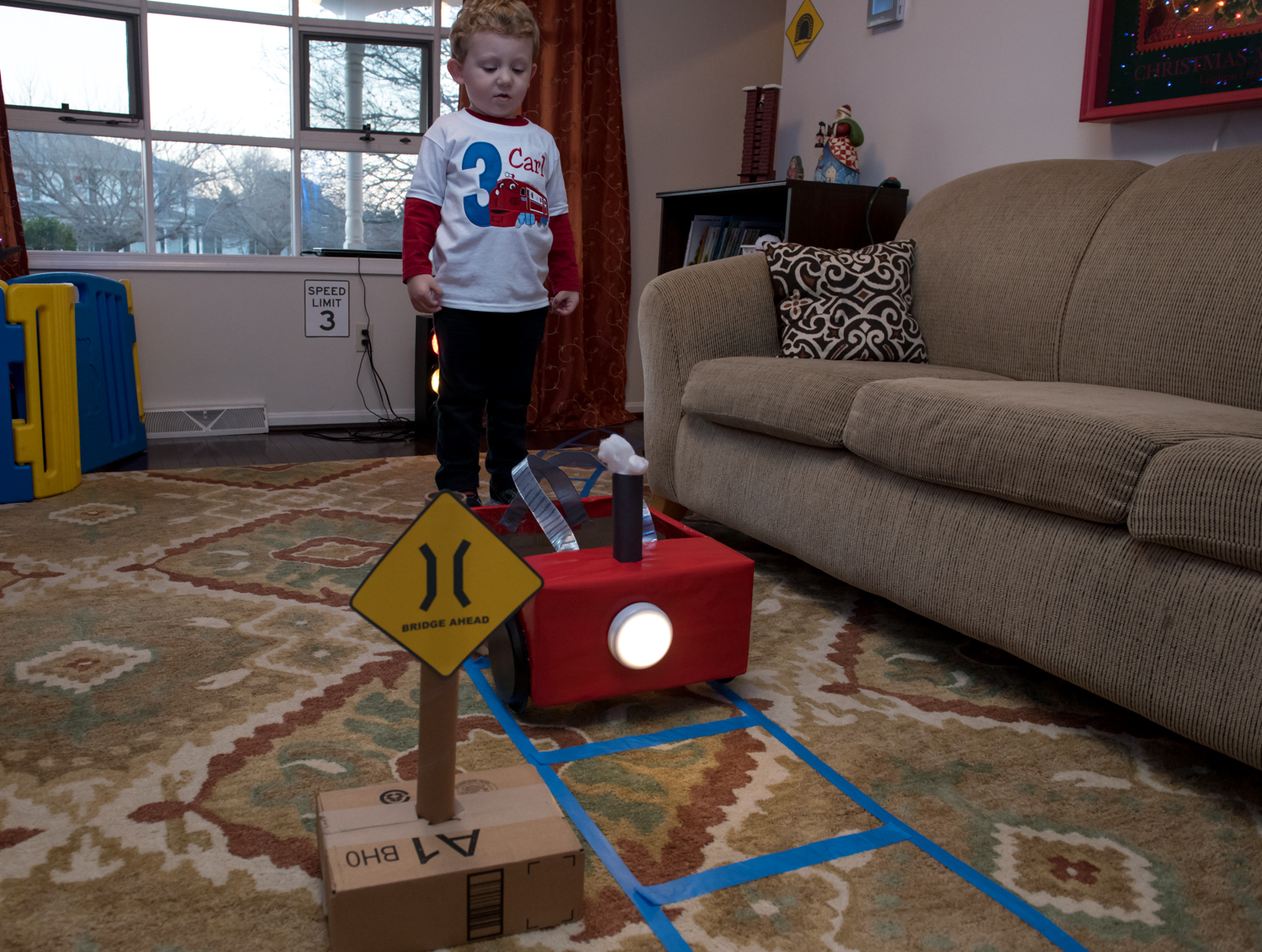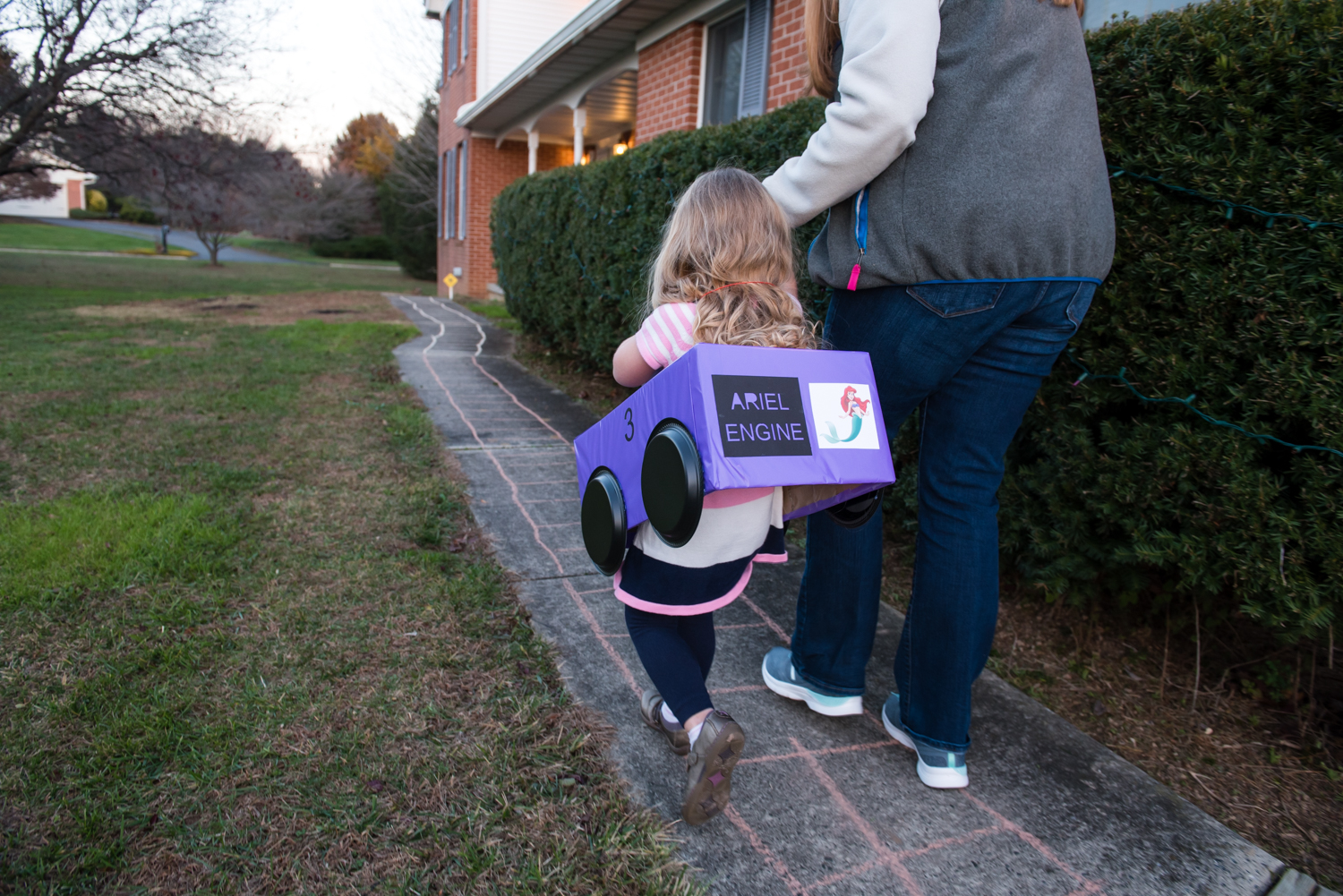 Pin the Train on the Rails or in the Station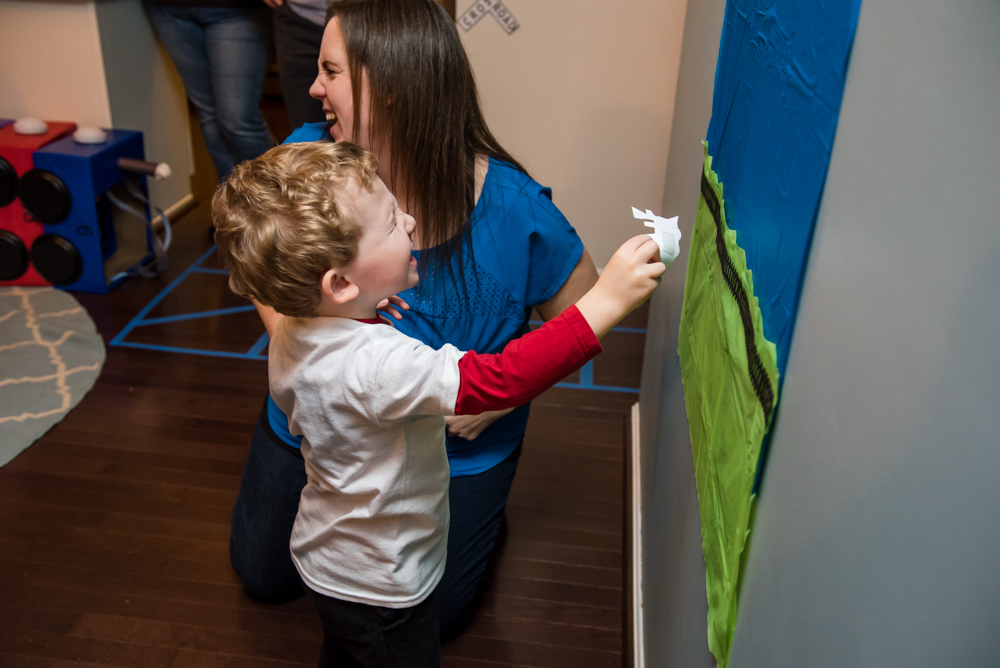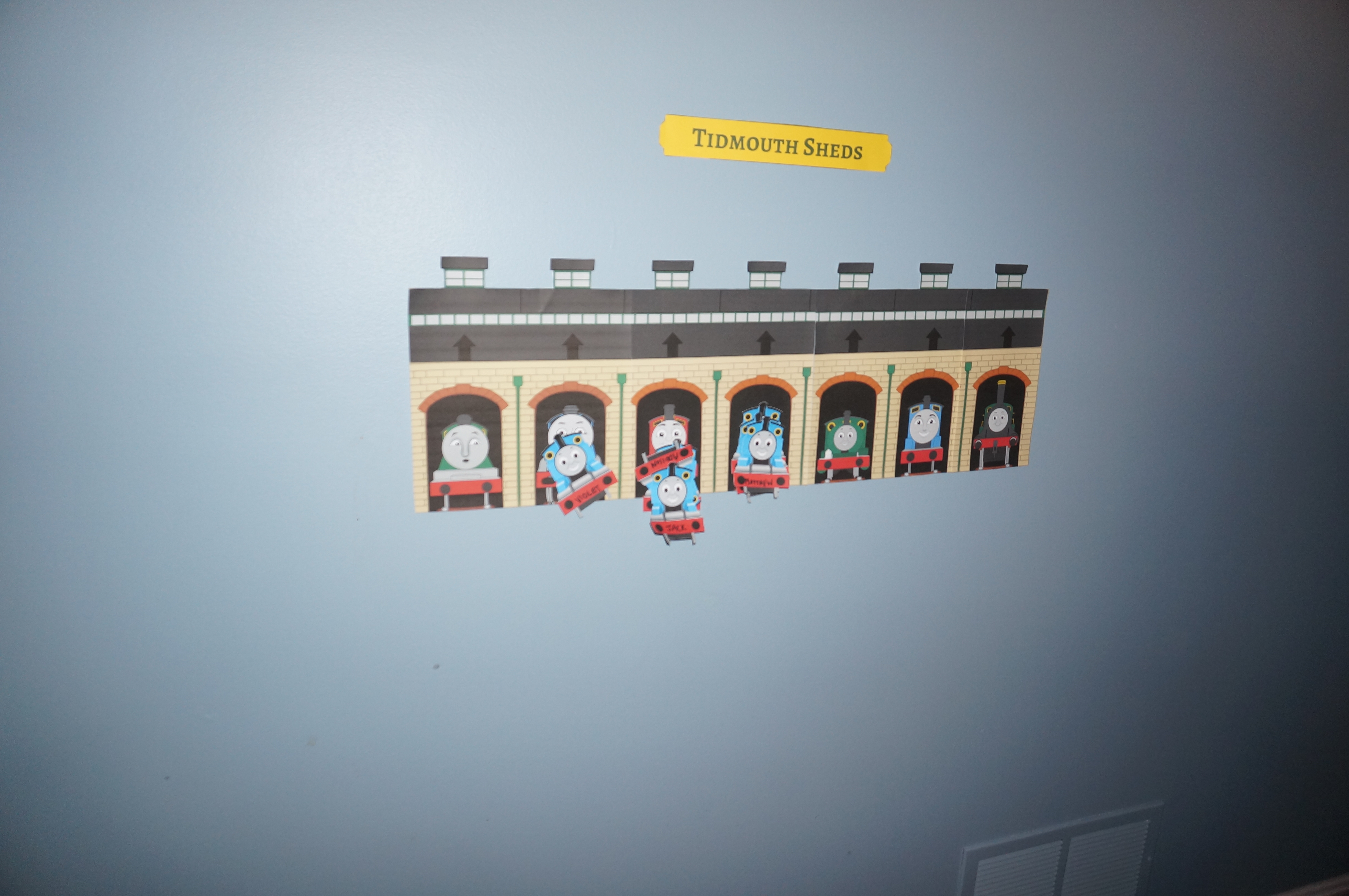 The Games & Activities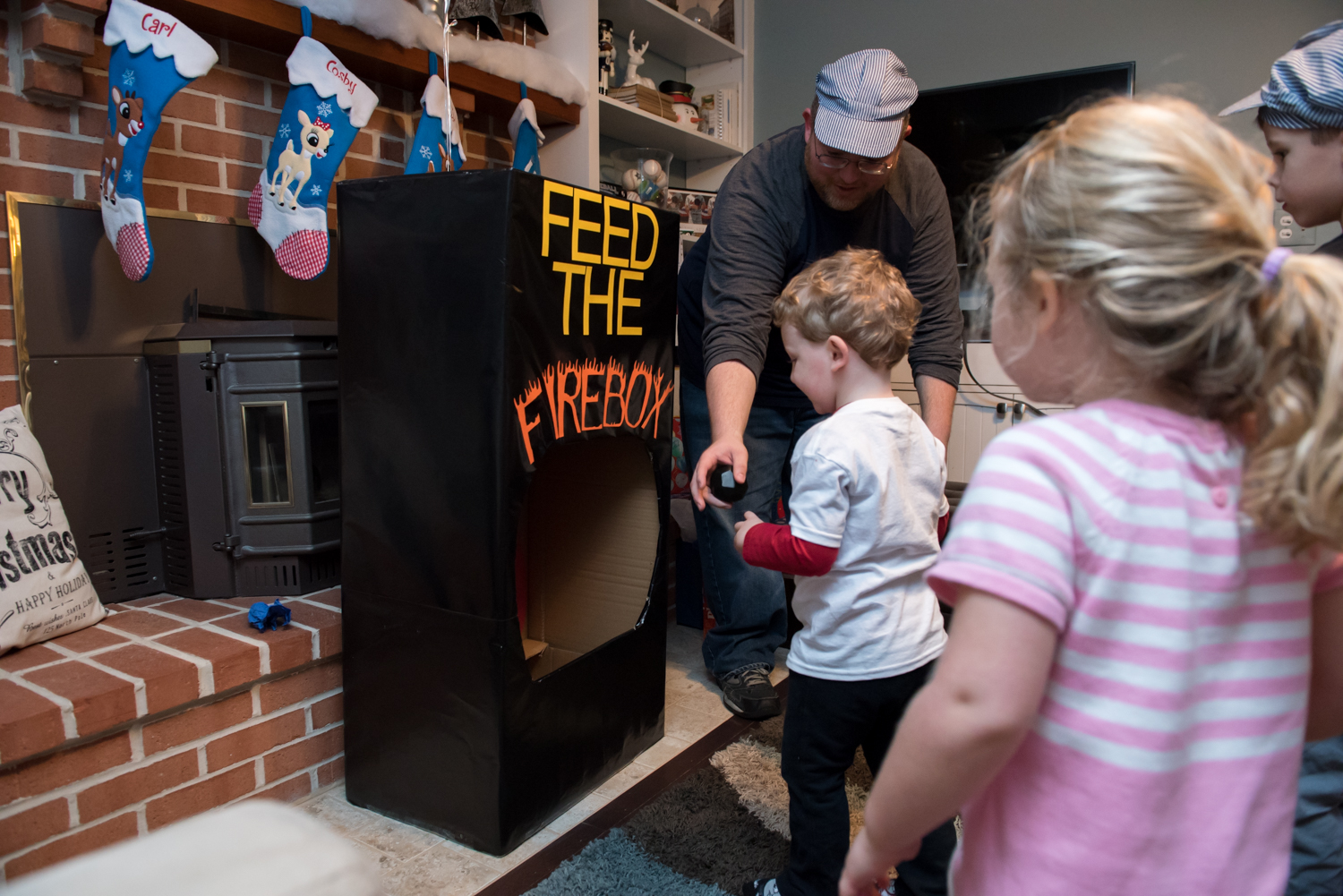 Various Details and Decor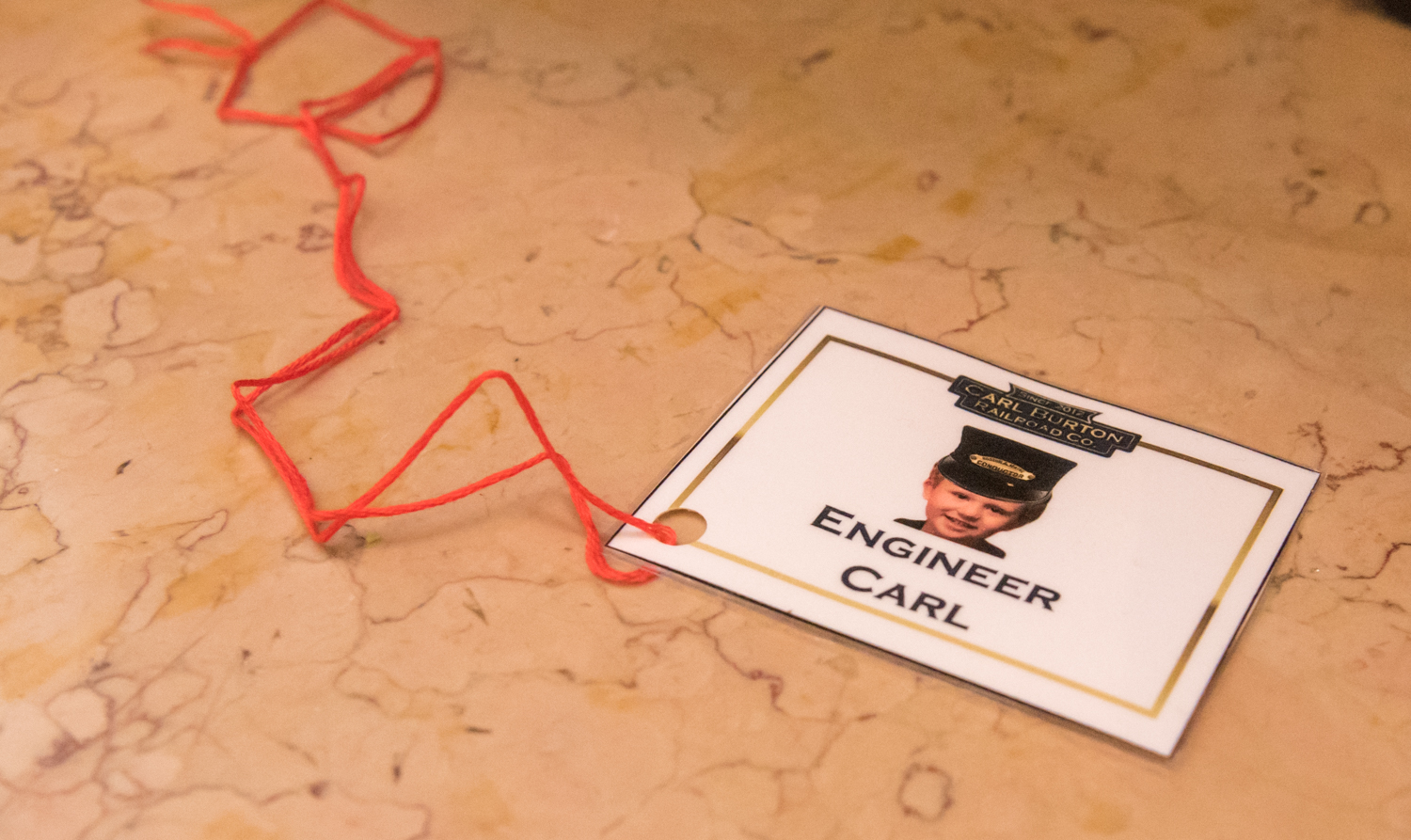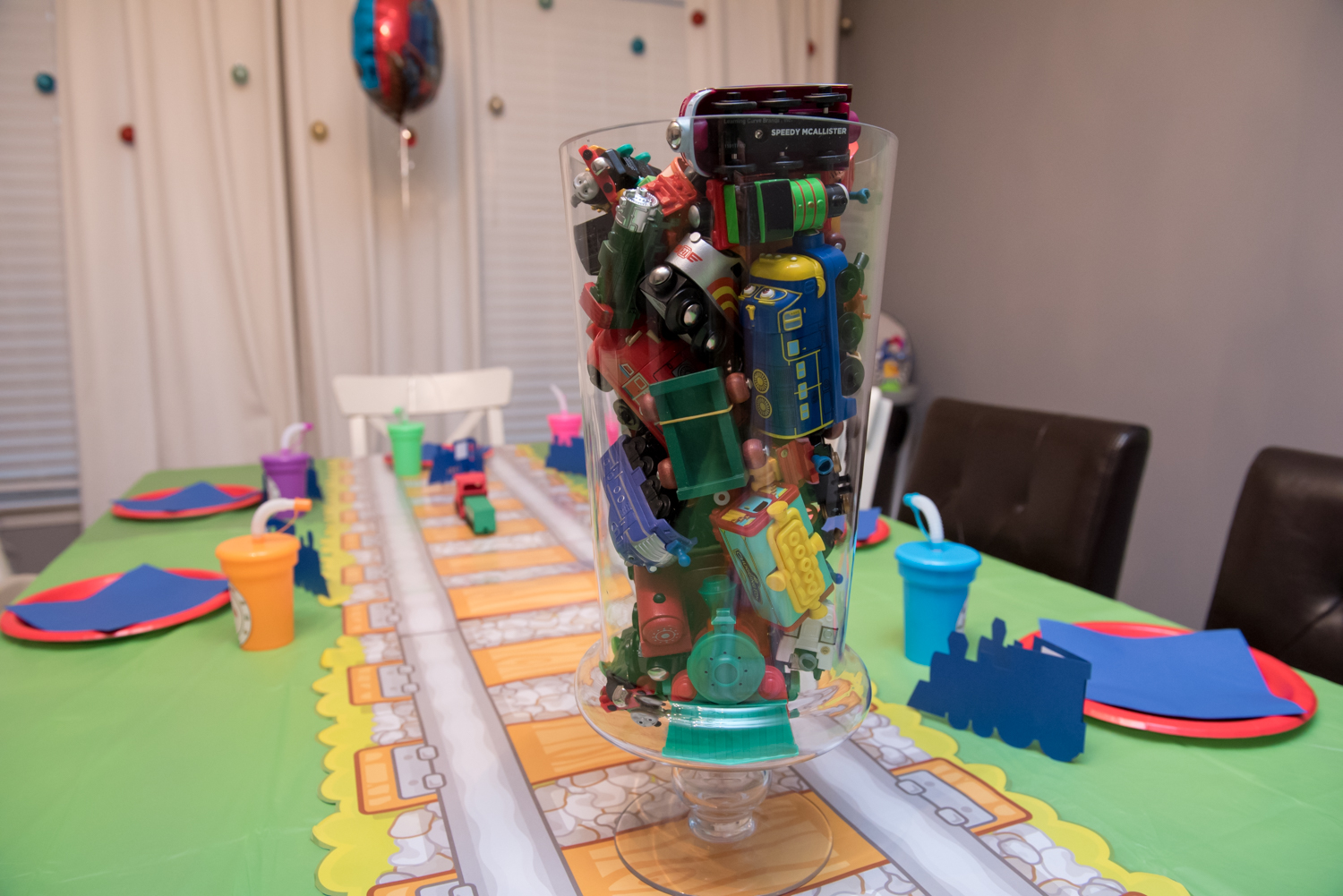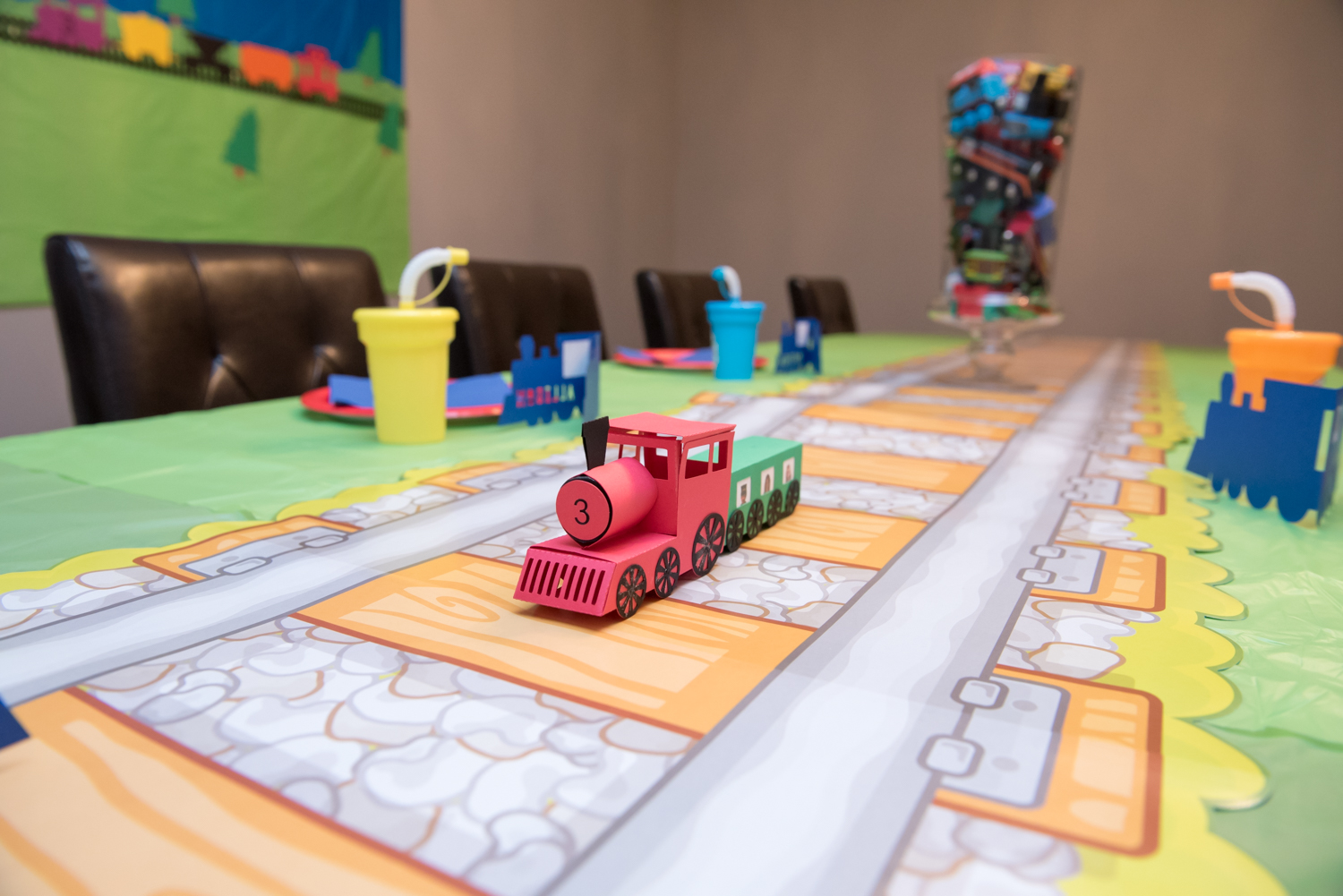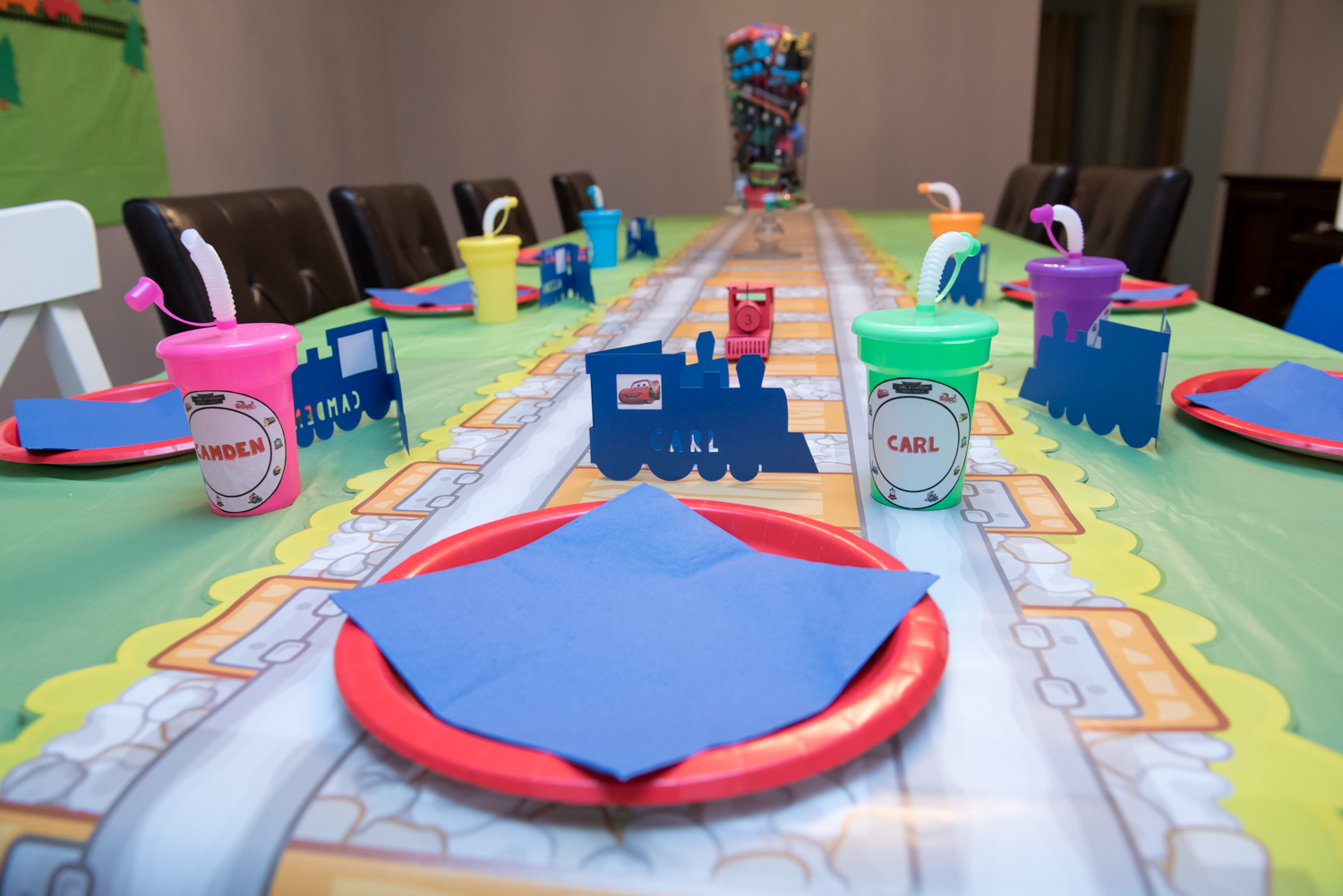 This face made it every little bit of work totally worth it.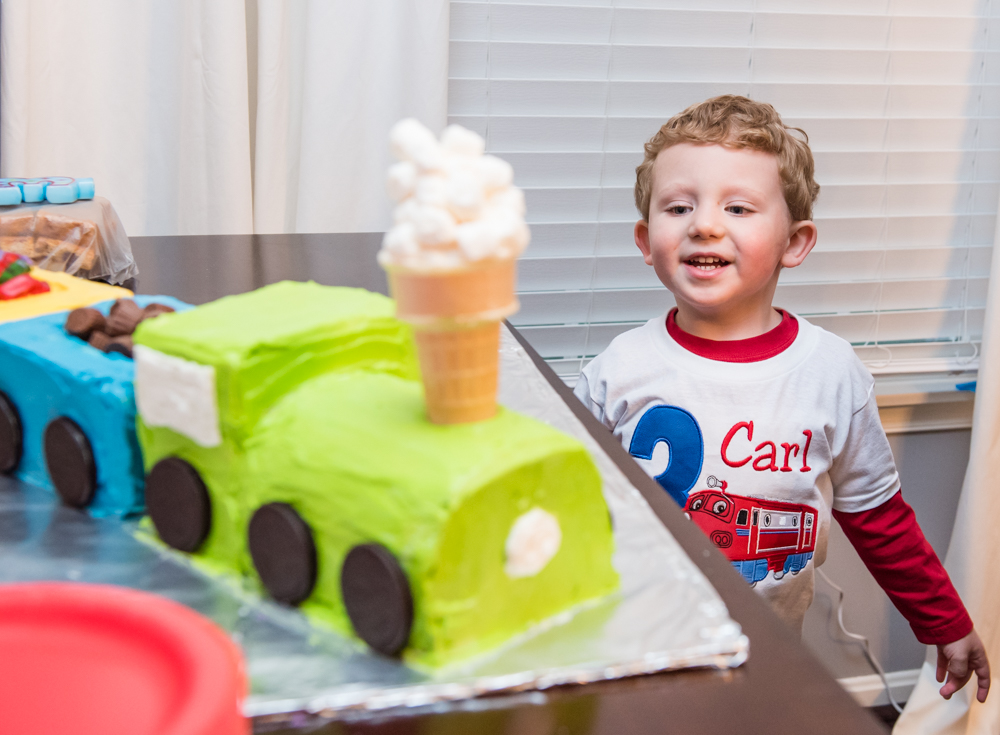 Want to save these ideas for later? PIN ME!