The 2022 craft calendar is perfect for my fellow crafters. Each month has a different design related to crafts – general crafts, sewing, vinyl work, woodwork, etc. It is colorful and full of clip art.
Have you ever seen the popular Miss Maker planner line for The Happy Planner? This monthly calendar coordinates perfectly with it.
So, if you're a fellow crafter, this may be the right free 2022 monthly calendar for you!
Here's a sneak peek of what it looks like.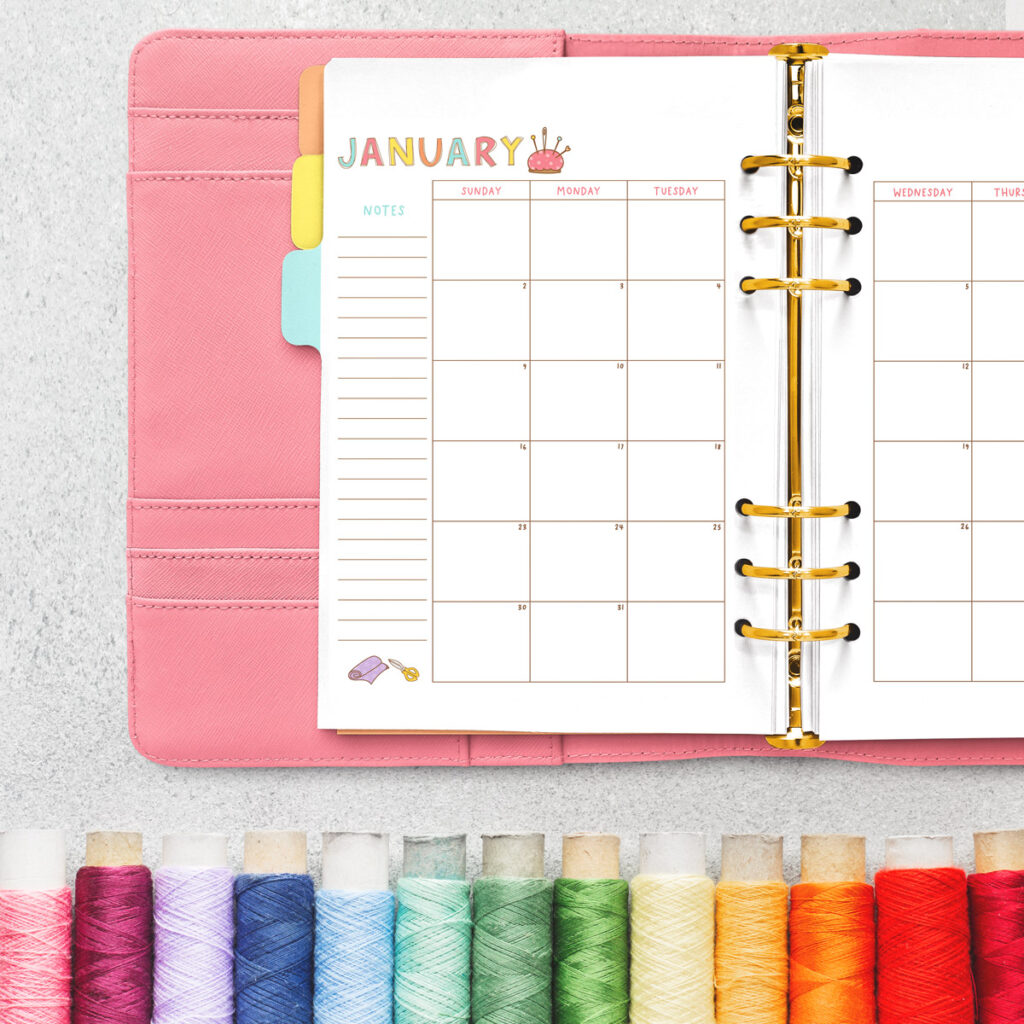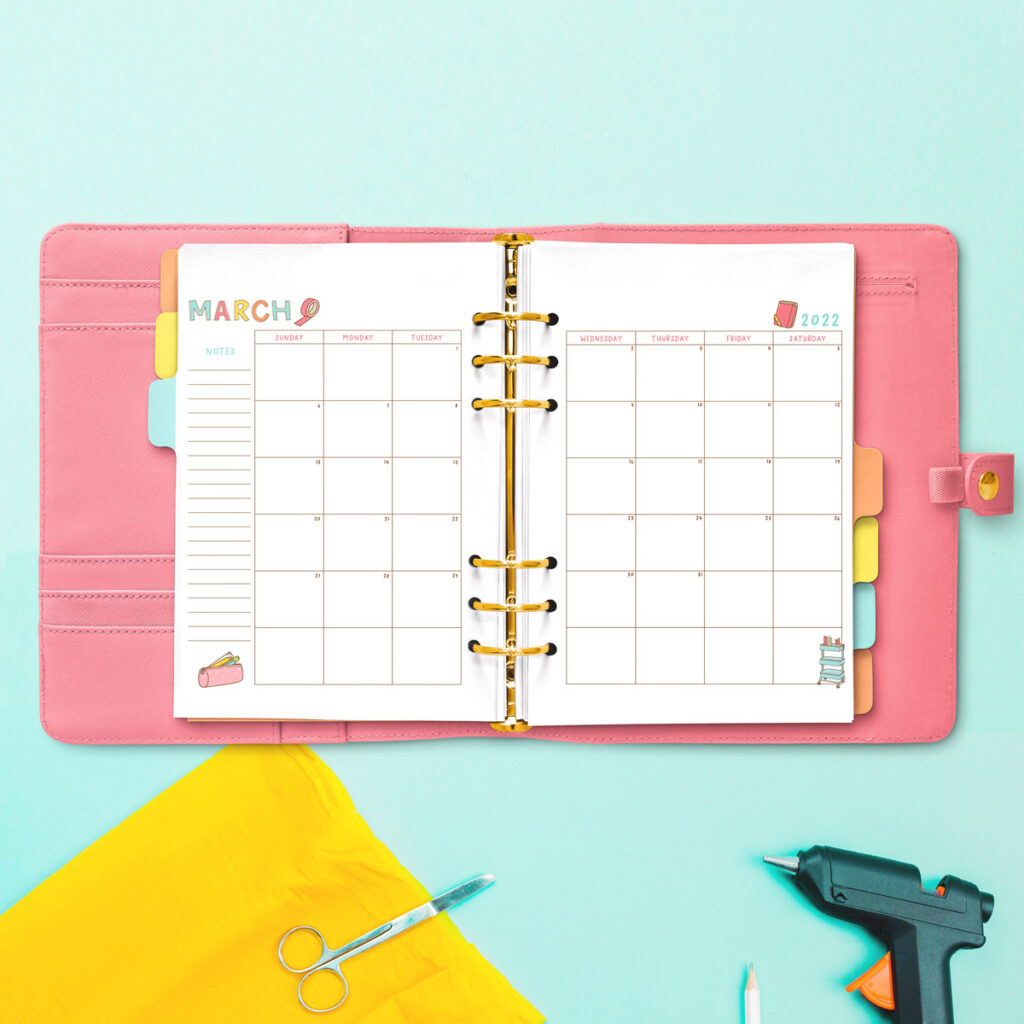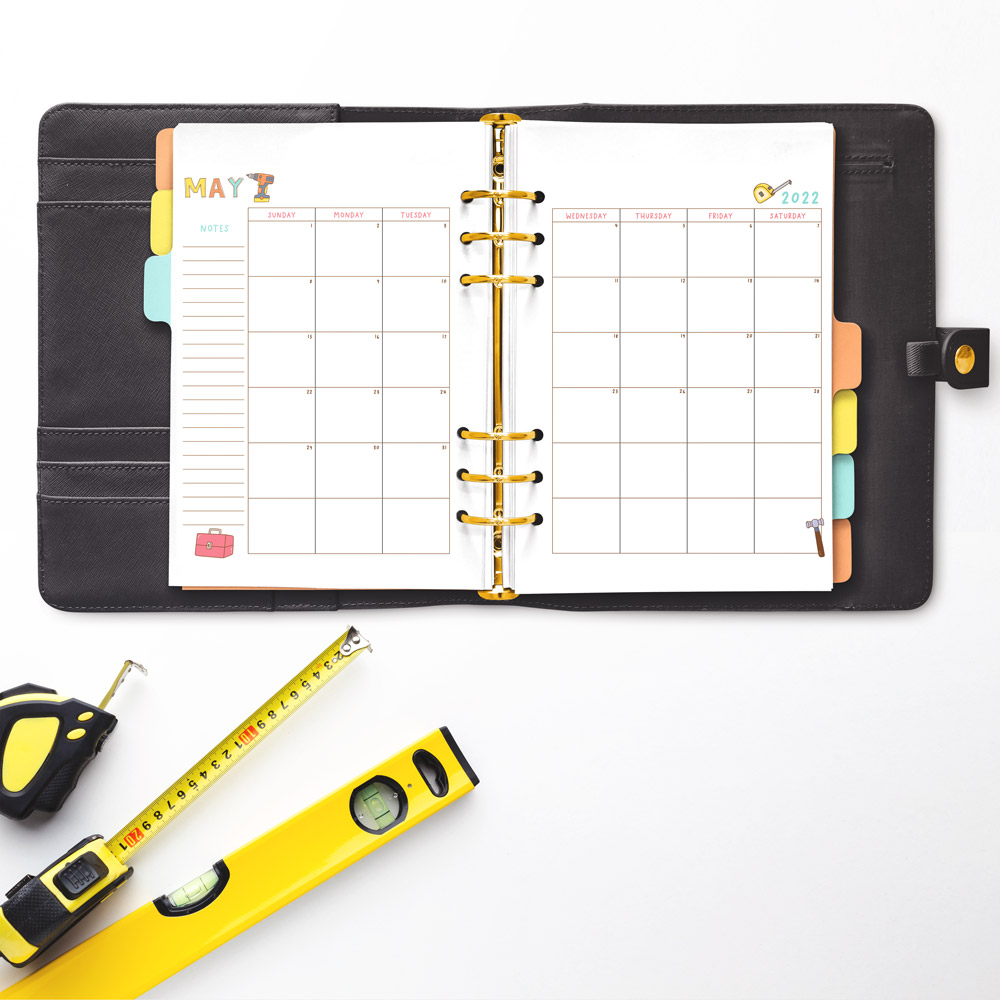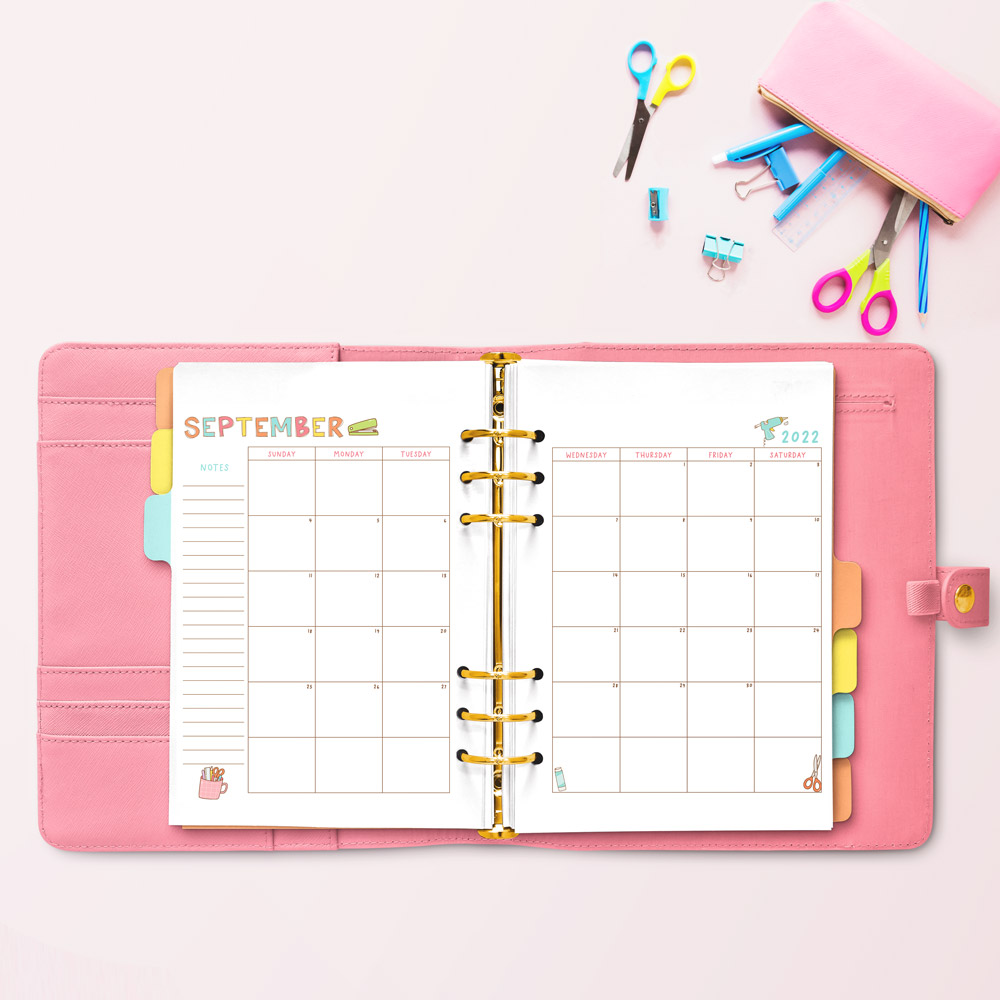 What size do the 2022 calendars come in?
Letter size (Big Happy Planner)
Classic Happy Planner (works well with medium size planners)
Or print to use with another size planner using these planner resizing directions.
What file format are the dividers available in?
What day of the week do the calendars start on?
The calendars are available in both a Sunday and a Monday start.
How can these calendars be used?
You can use them in various ways. Add them to a planner, use them in. a digital planner (JPEG files), create. a family binder with them, print them two to a sheet in landscape format to use as a single printable calendar, etc.
Can I use these to make my own planner?
Yes! Learn how to create your own planner here on Mom Envy. It explains how to use the free planner printables here on Mom Envy to make your own planner design. This includes free printable…
Covers
Weekly planner pages
Daily planner pages
Divider pages
Habit trackers
Mood trackers
Budget planning pages
Cleaning planning pages
Menu planning pages
…and more!
Are other Designs Available for this year's 2022 calendars?
Yes! There are 4 different 2-page 2022 calendars available to print this year. Pick the one that meets your style the best. They include:
Craft-themed calendar (this one!)
As an Amazon Associate, I earn from qualifying purchases. I am also an affiliate for the HP ink program and CJ Network. Click here to read more.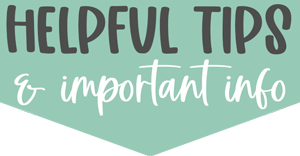 Have a differently sized planner or a traveler's notebook? No worries! You can print the letter size calendar for any size planner. You can read the full directions on how to resize planner printables here (including videos).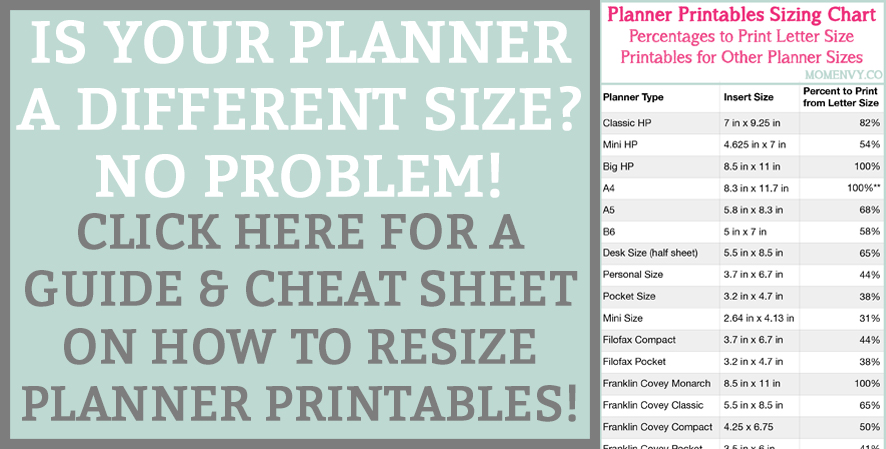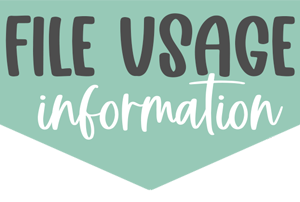 Copyright MOM ENVY 2021. Files may be used for personal use only. No commercial use of the file is available. Files may not be directly shared within Facebook groups, on websites, or in any other way. A link to the web page to download the files may be shared as well as one photo. The file may not be printed and then sold (including local yard sale sites and groups or at local craft fairs). The images may not be used in any way other than to share with a link to the original web page.