Easy Elf on the She Ideas are a life-saver this time of year. There is a set of free elf on the shelf printables available at the end of this post to go with these easy elf ideas.
When your elf arrives, you don't need to do complicated setups every single day. Who has time for that?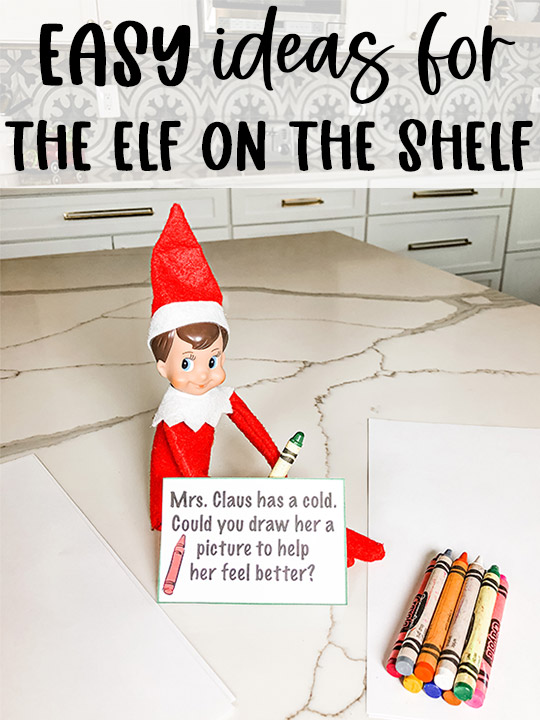 Instead, use one of these easy elf ideas for your elf on the shelf this holiday season. Or use these to mix in-between your harder, more time-consuming set ups. That way you aren't spending half of every night setting up your elves.
My best suggestion for last-minute elf set ups is to simply print these notes at the start of the season so you have a quick last-minute elf on the shelf idea when you forget to move your elf.
Easy Elf on the Shelf Ideas for Busy Parents
Alright, busy parents, ready for some really easy elf on the shelf setups?
These ideas take very little if no set up or extras. While some of my set ups include extra props – you could just print and leave the note on its own!
Use what you already have around the house to make it easy.
The Extra Props You'll Need for these Easy Elf Set Ups
10 Candy canes
4 Ornaments (ones right from the tree work fine!)
Crayons/markers and paper
A treat your kid(s) like
The Extra Props You Don't Need but Could Add to your Elf Scenes
Popcorn and/or candy
Christmas DVDs
Baking dish for the brown "e"s
Vegetables
Let's get to them!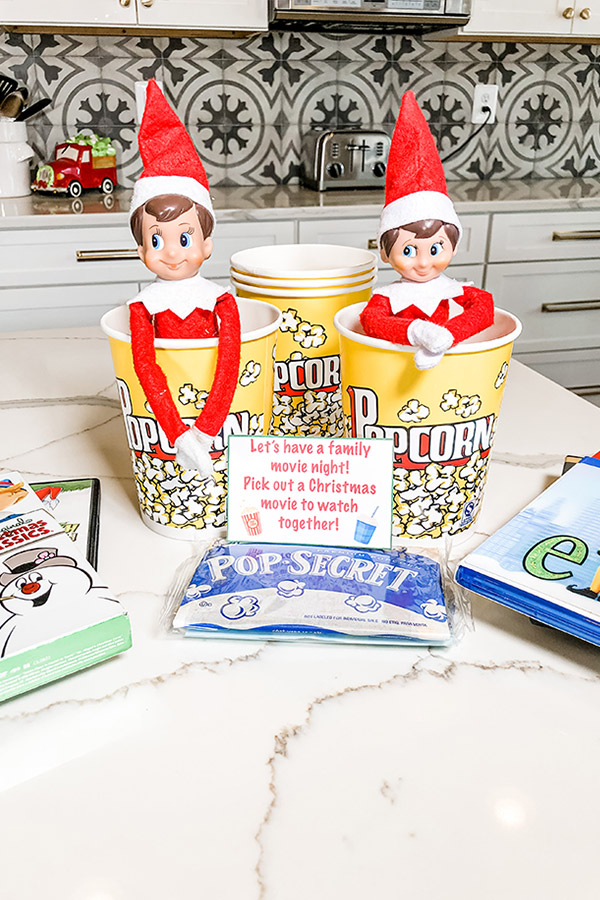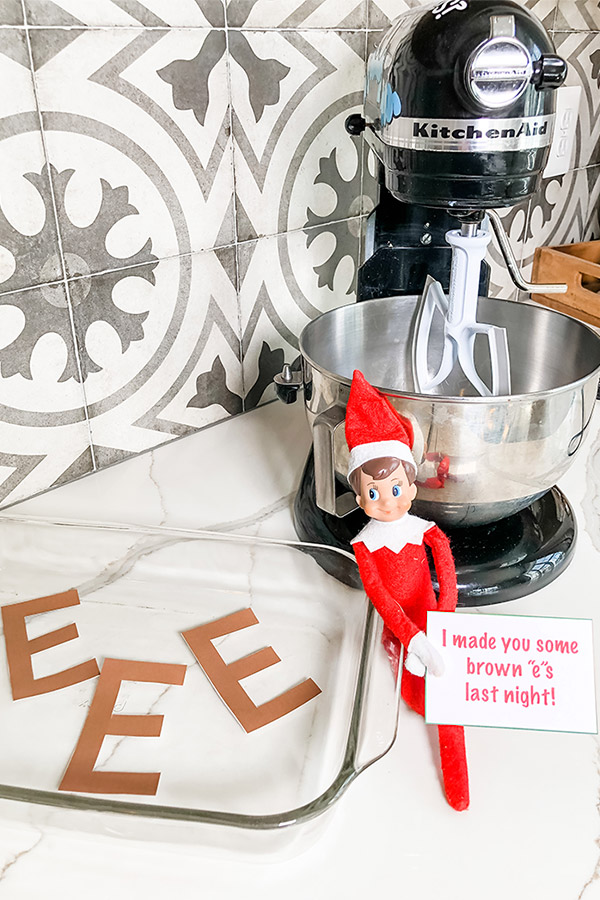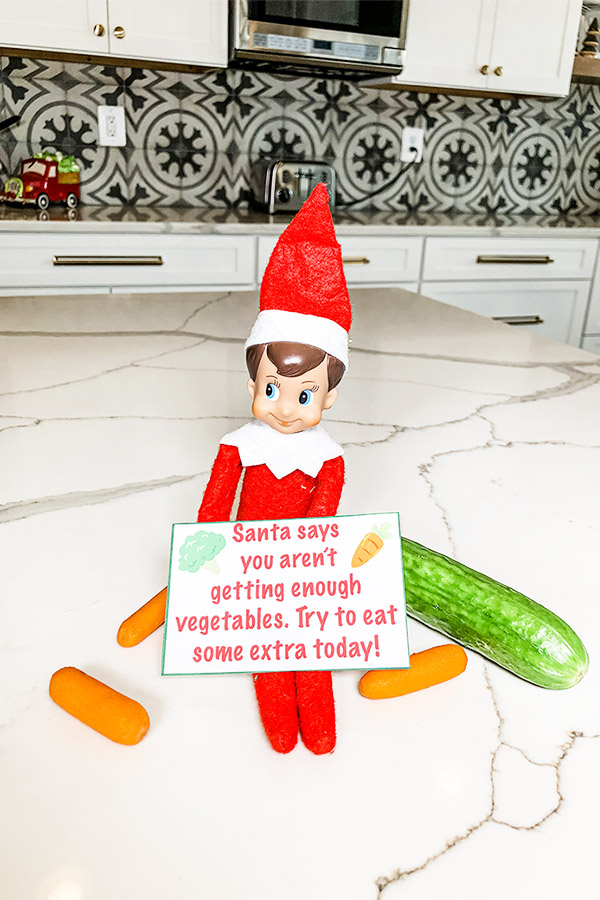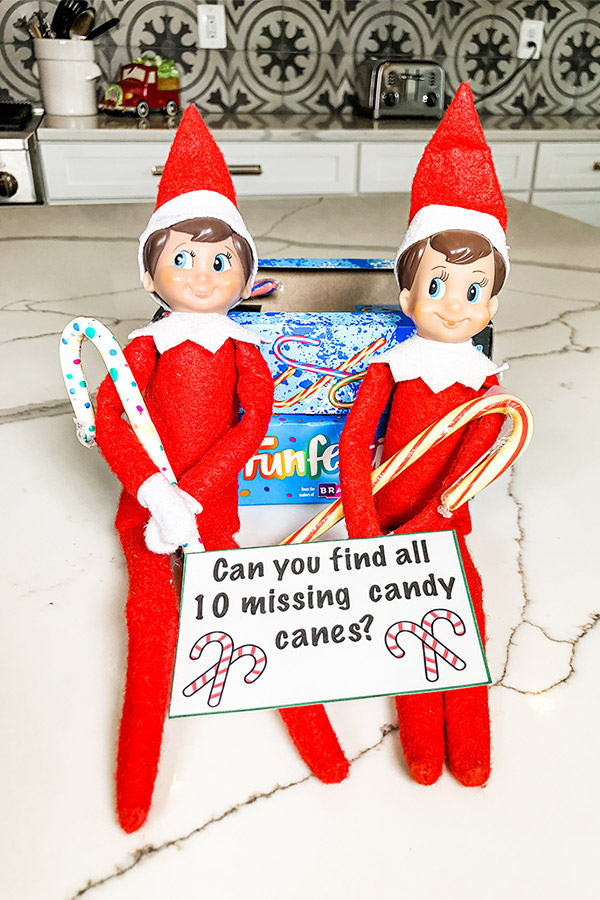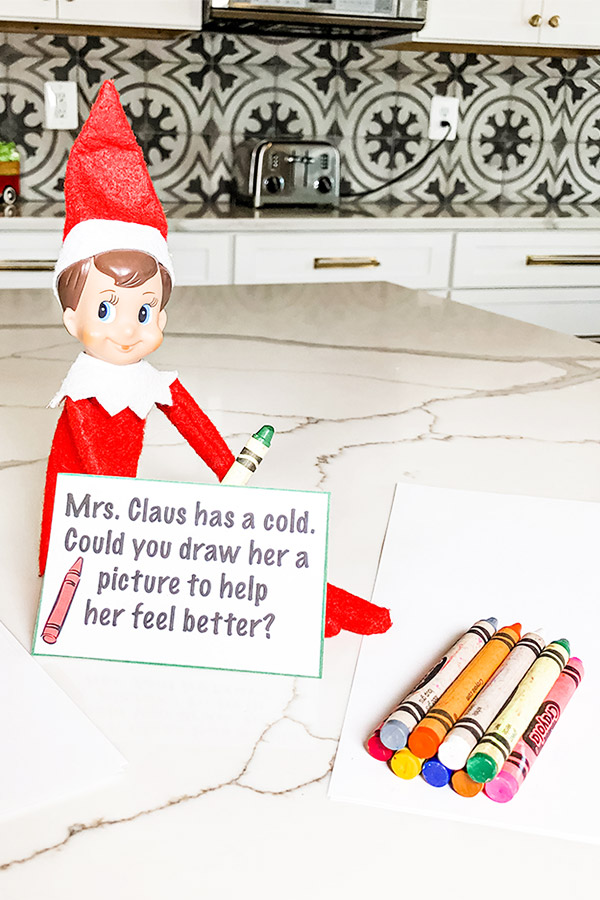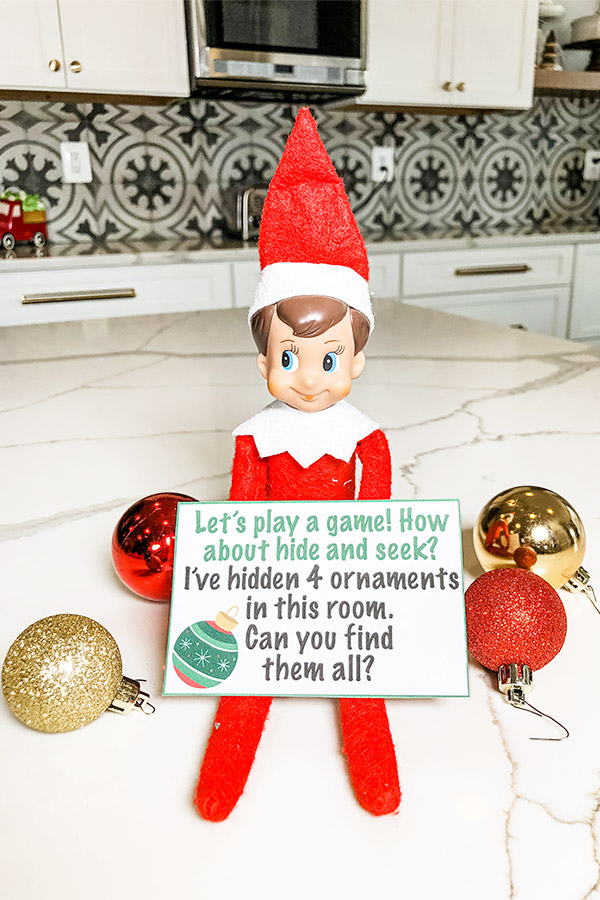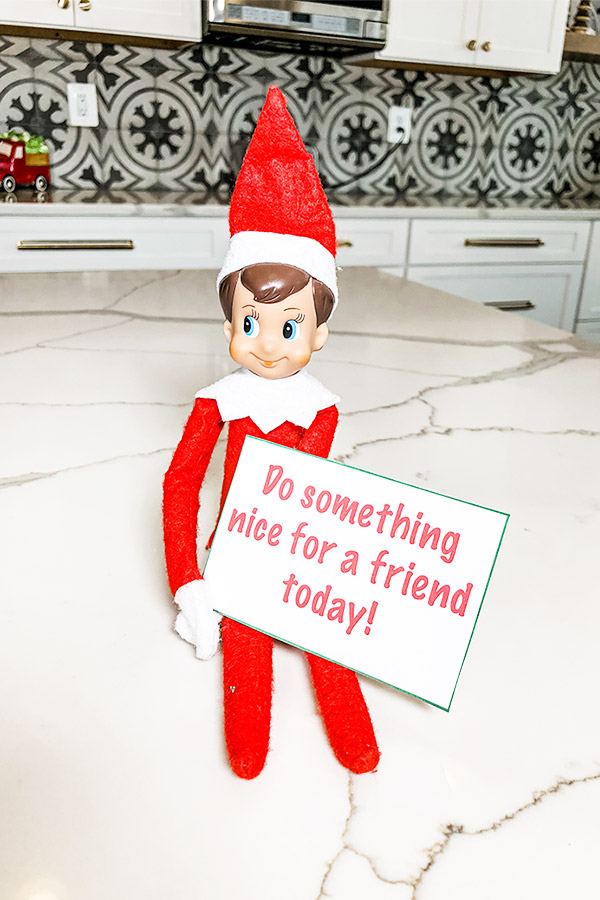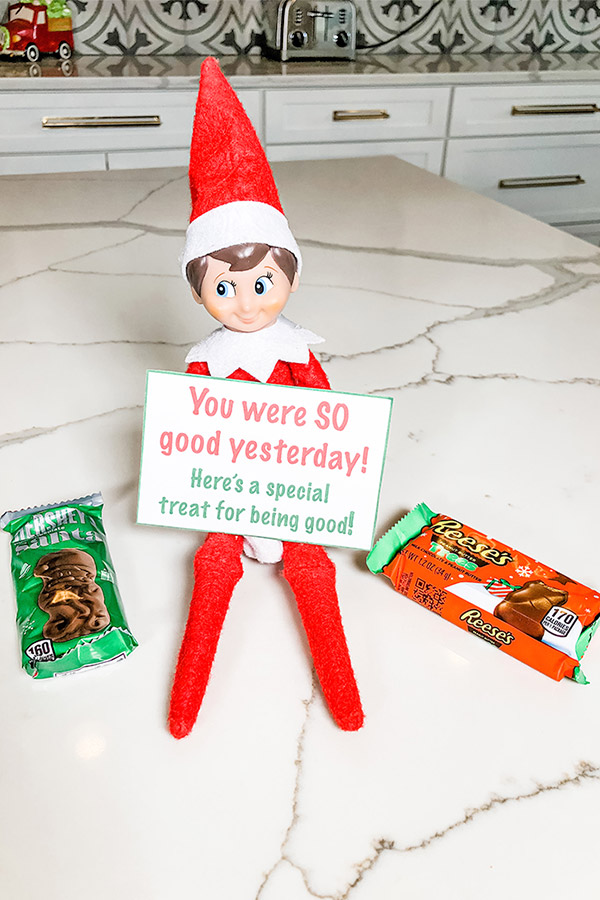 Free Elf on the Shelf Printables Included
You get 8 ready-to-print and use free elf on the shelf printables! Some of these require a little more cutting so it's best to print out the whole set and prep them ahead of time.
That way, you have 8 last-minute elf on the shelf ideas ready to go!
This free elf on the shelf printable set includes:
1 PDF file for single elves
1 PDF file for multiple elves
8 notes ready to print and use
1 set of brown "e"s to print and cut
As an Amazon Associate, I earn from qualifying purchases. I am also an affiliate for the HP ink program. Click here to read more.
Tips and Tricks for Printing the Elf Printables
I know, ink can get expensive, so invest in an HP printer that has instant ink and you can print until your heart is content! It's one of my favorite things, ever. Click here to use my referral and earn 1 free month! Looking to buy a new HP instant ink compatible printer? This one is great.
Want even MORE Free Elf on the Shelf Printables and Easy Elf Ideas?
Looking for some more free elf on the shelf printables? You can download even MORE elf on the shelf notes for even more easy elf on the shelf ideas. Grab this free elf on the shelf printable notes now.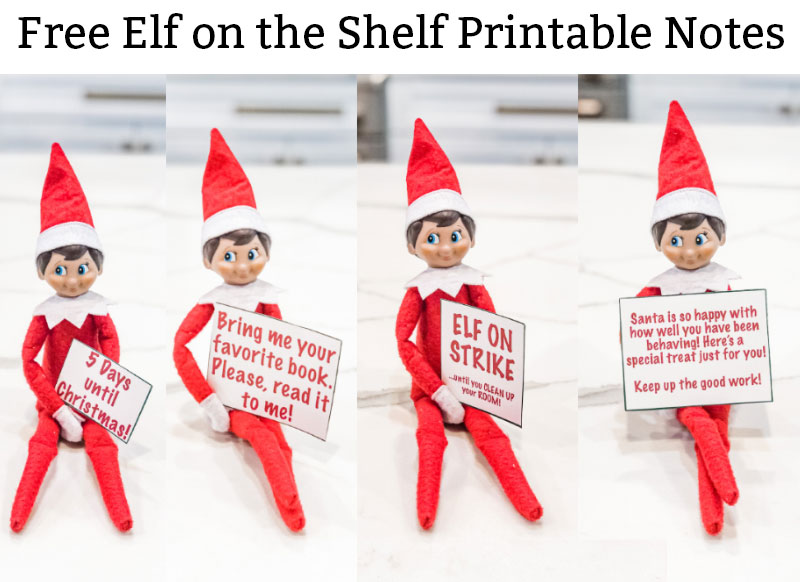 Want ideas that take a little more work? Check out this round up of 25 free elf on the shelf printables (including a few that I created!) There are some really cute (and free!) elf ideas!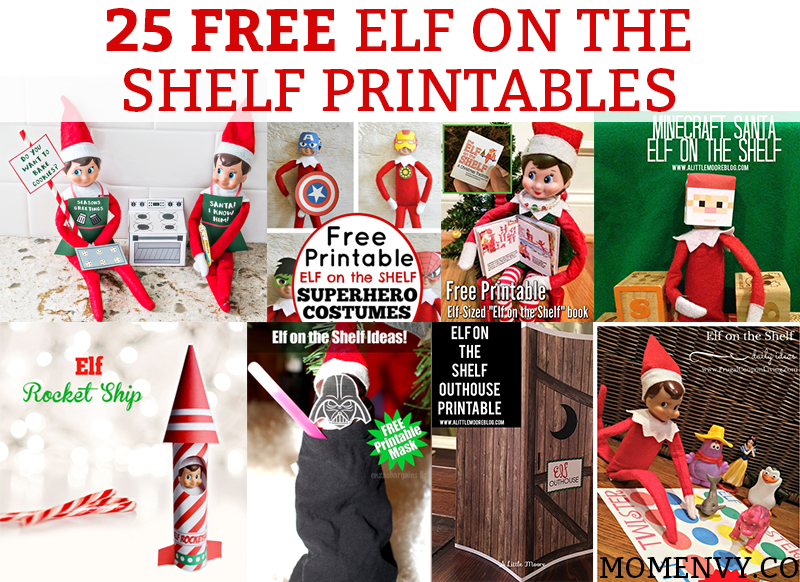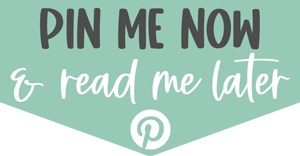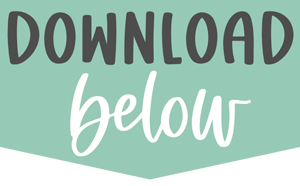 How can you download the files for free?
All you have to do is sign up to become a FREE Mom Envy club member. There is a sign up sheet– once you sign up, you'll get the files right away! If you're a member, scroll past the sign up to get to the members page.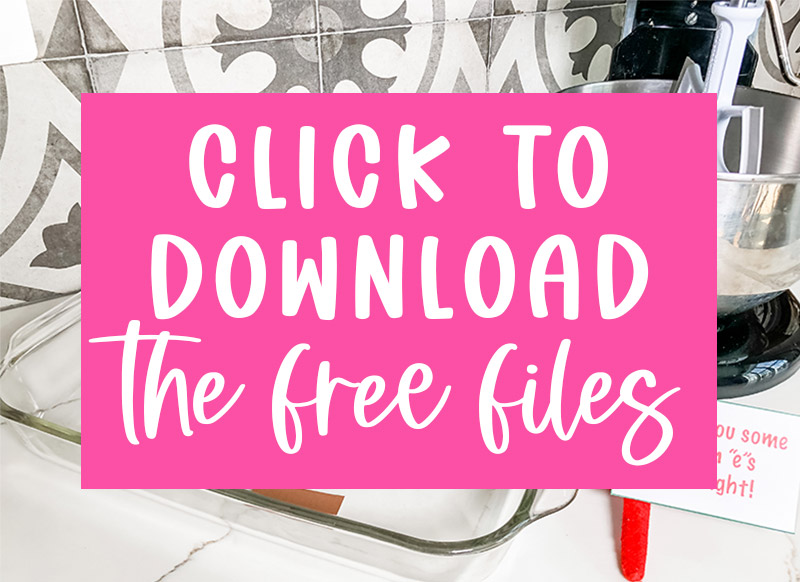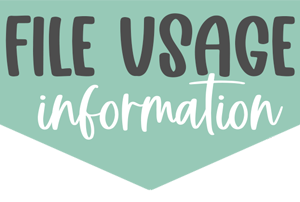 Copyright MOM ENVY 2021. Files may be used for personal use only. No commercial use of the file is available. Files may not be directly shared within Facebook groups, on websites, or in any other way. A link to the web page to download the files may be shared as well as one photo. The file may not be printed and then sold (including local yard sale sites and groups or at local craft fairs). The images may not be used in any way other than to share with a link to the original web page.