If you're here looking at free Elf on the Shelf printable notes, you're probably feeling a lot like me right now. You're tired of trying to figure out what to do with that damn elf.
How many more times can I hang my Elf from a light or hide him in the Christmas tree? Or in a dollhouse or toy car?
Last Second Elf Ideas
Or maybe, you're looking for a last-second Elf on the Shelf Idea. One of those mornings where you realized you forgot to move the elf. Ugh. Those are the worst. You're quickly grabbing that elf in hopes that you can think of some last-minute idea before your little ones come barreling down the stairs.
Problem solved! Simply print these little elf on the shelf notes at the beginning of the season and hide them (somewhere you will remember and can access quickly). Then when it's super late at night and your mind is blank or you're in a rush because you forgot to move the elf…again, you can grab one of these super easy elf on the shelf printable notes!
Amazing (but a little more intricate) Free Elf on the Shelf Printables
Before we get to the super simple Elf on the Shelf Printables, I don't want you to miss my more intricate sets. If you're bored by these free elf on the shelf printable notes, then my other free elf on the shelf printables may be more your style. BUT… they definitely take a little bit more work!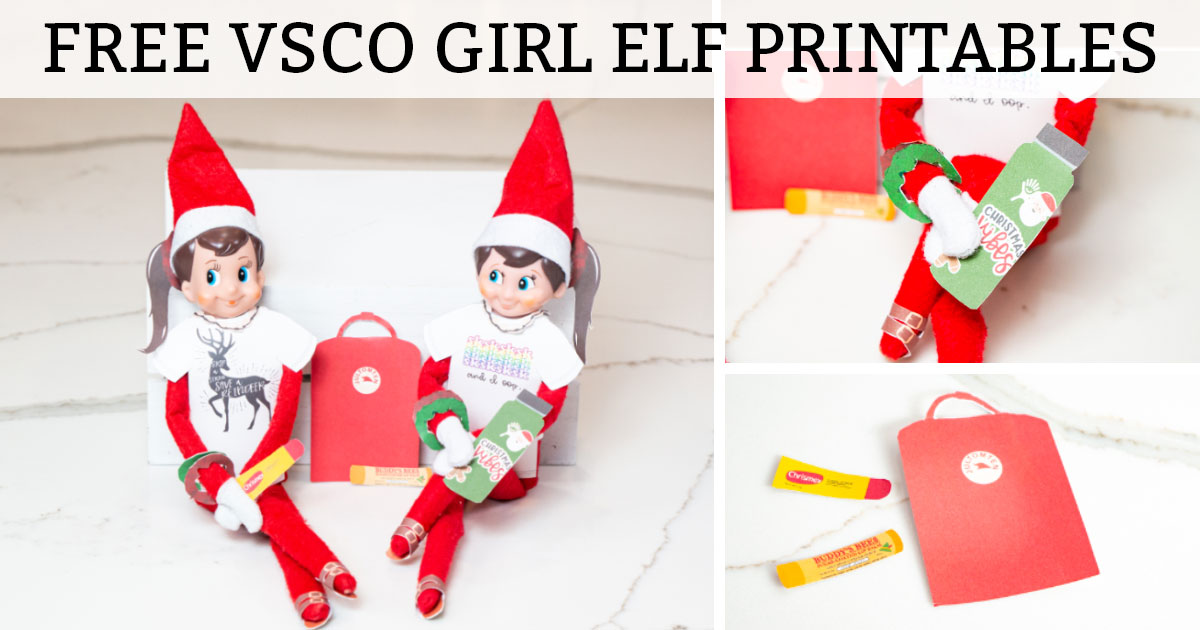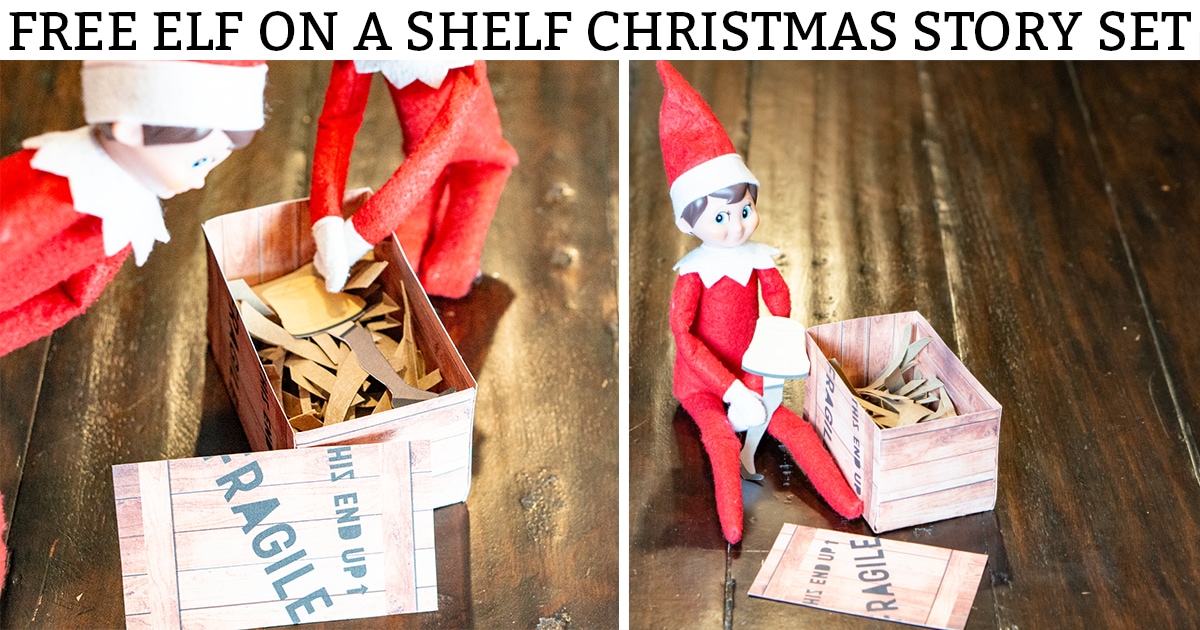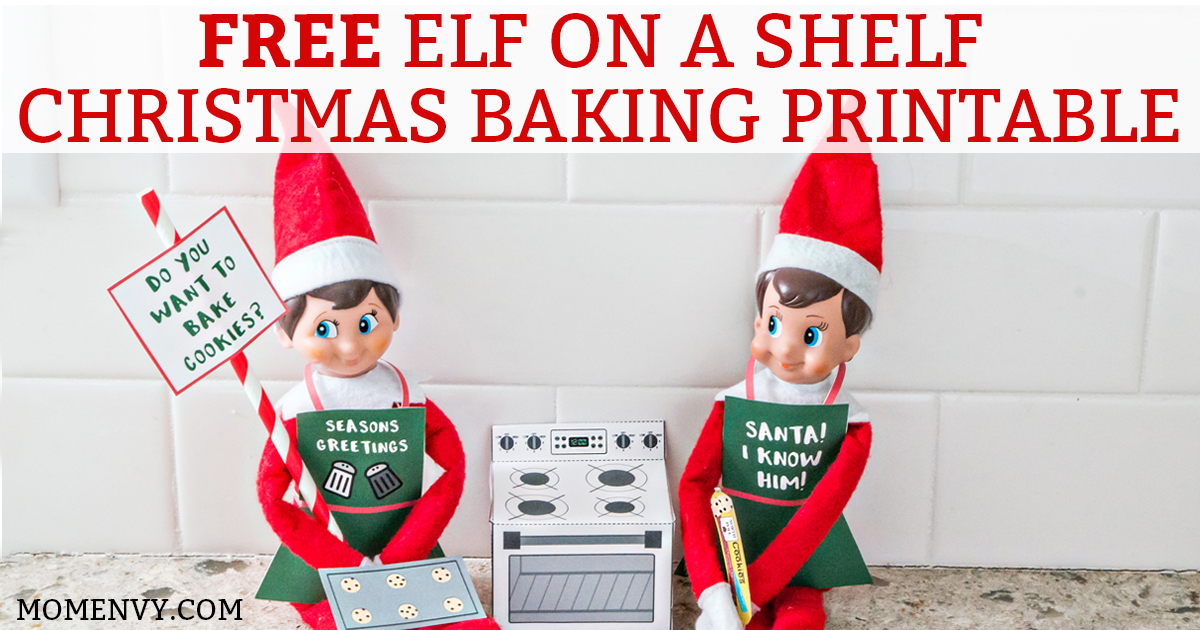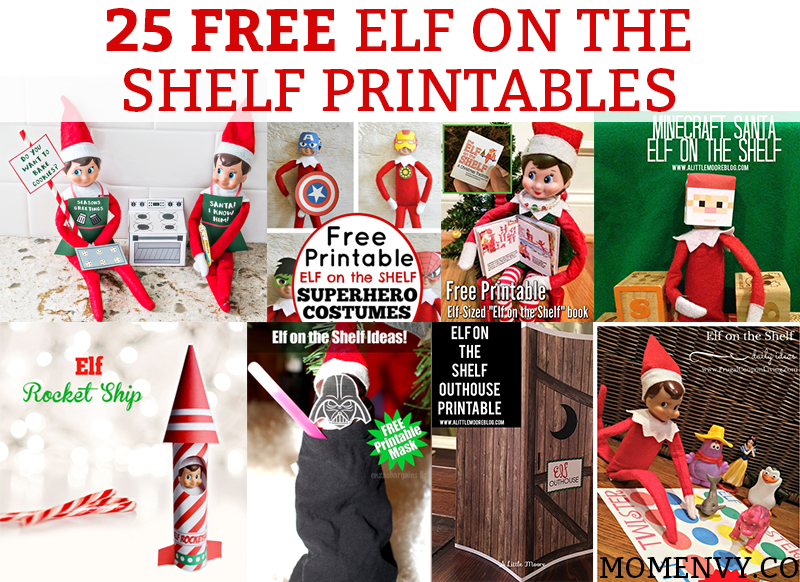 Free Elf on the Shelf Printable Notes
Here are some pictures of the Printable elf on the shelf notes in action!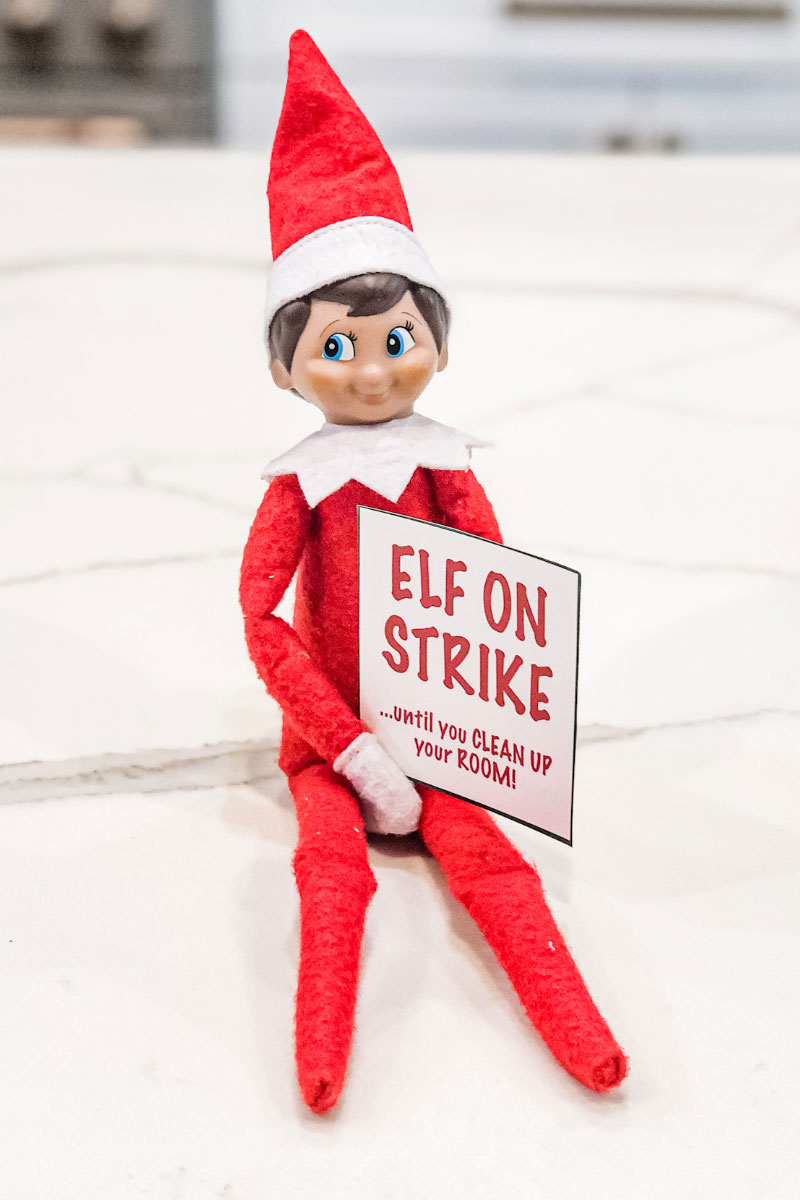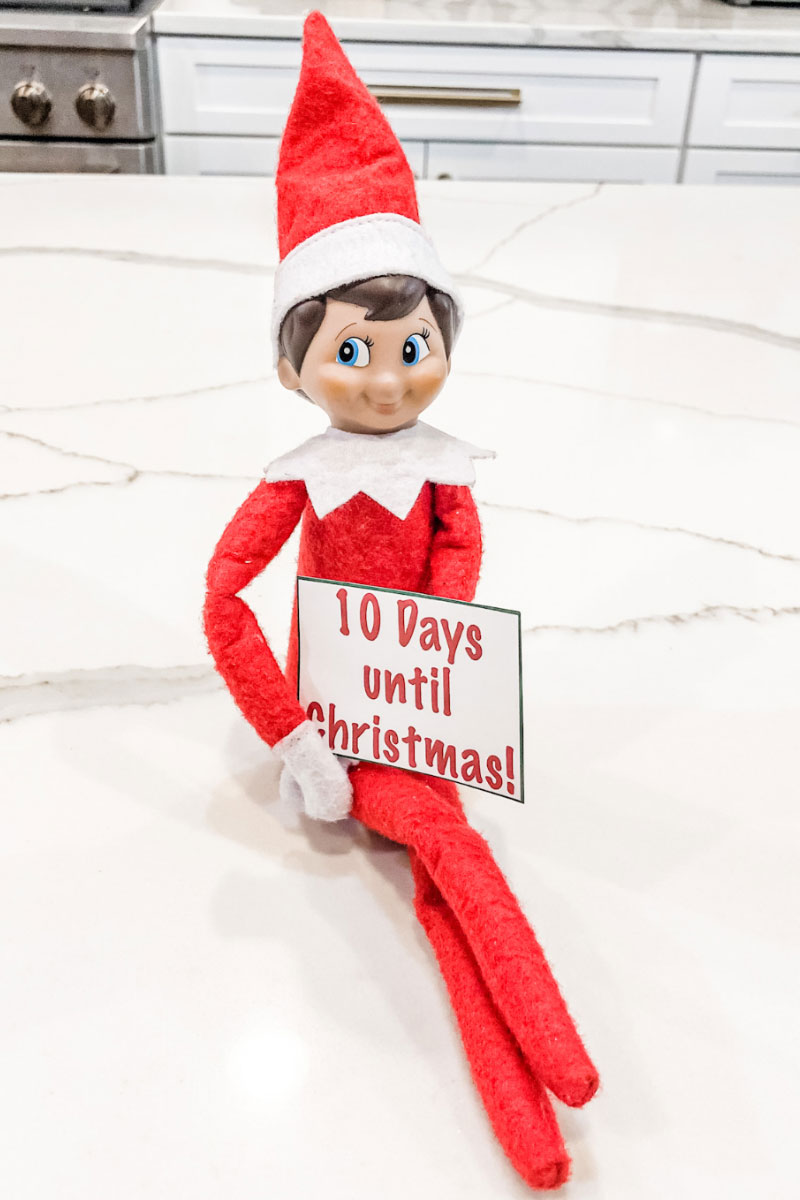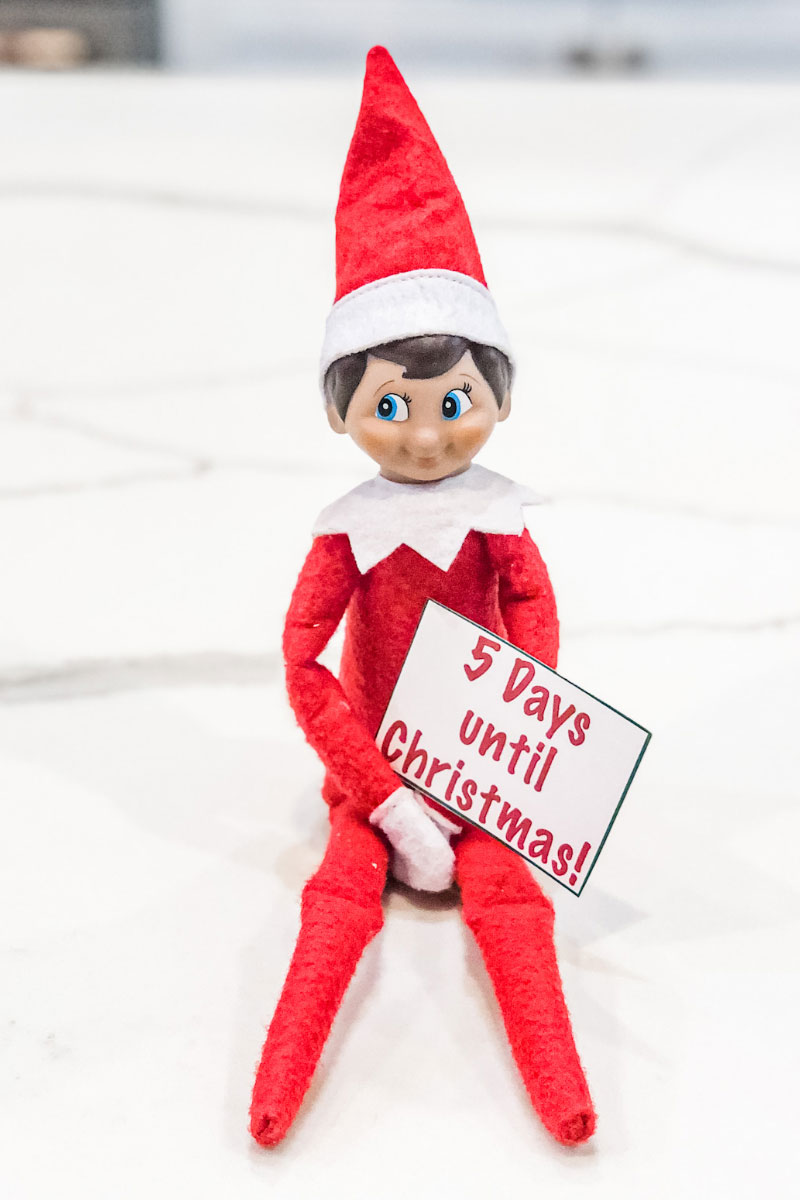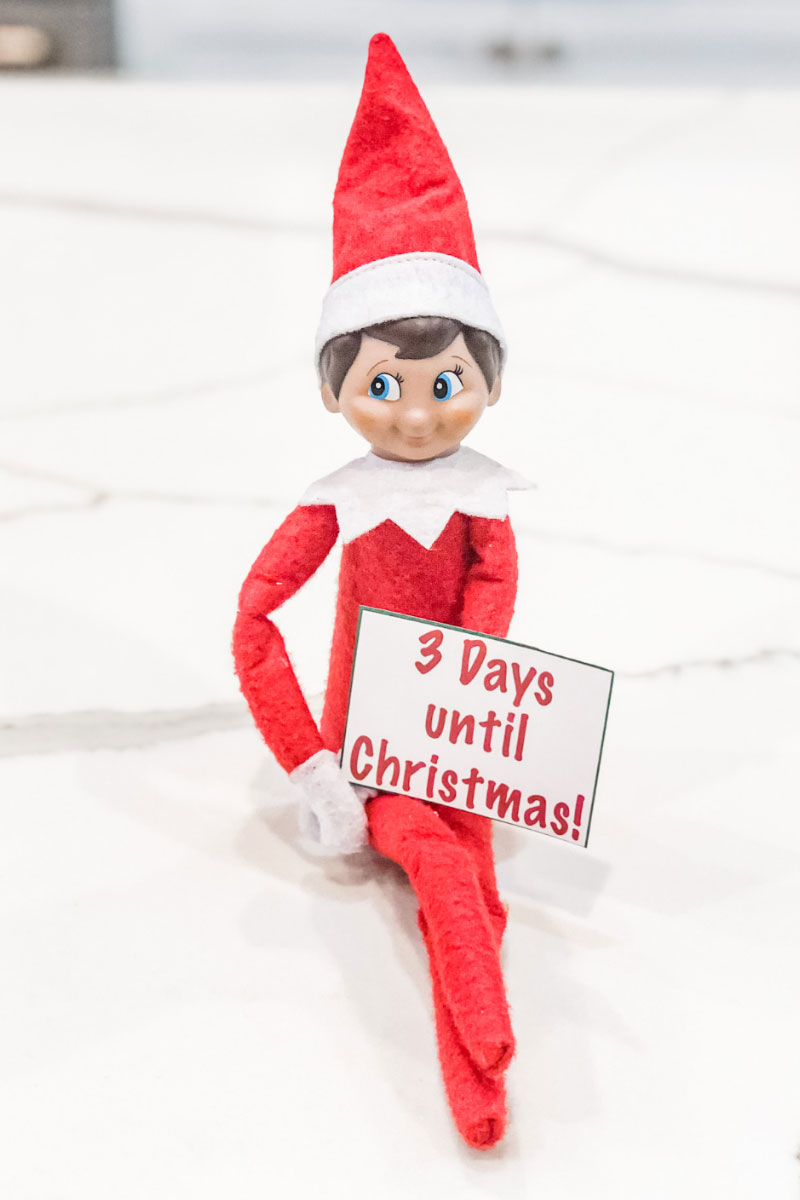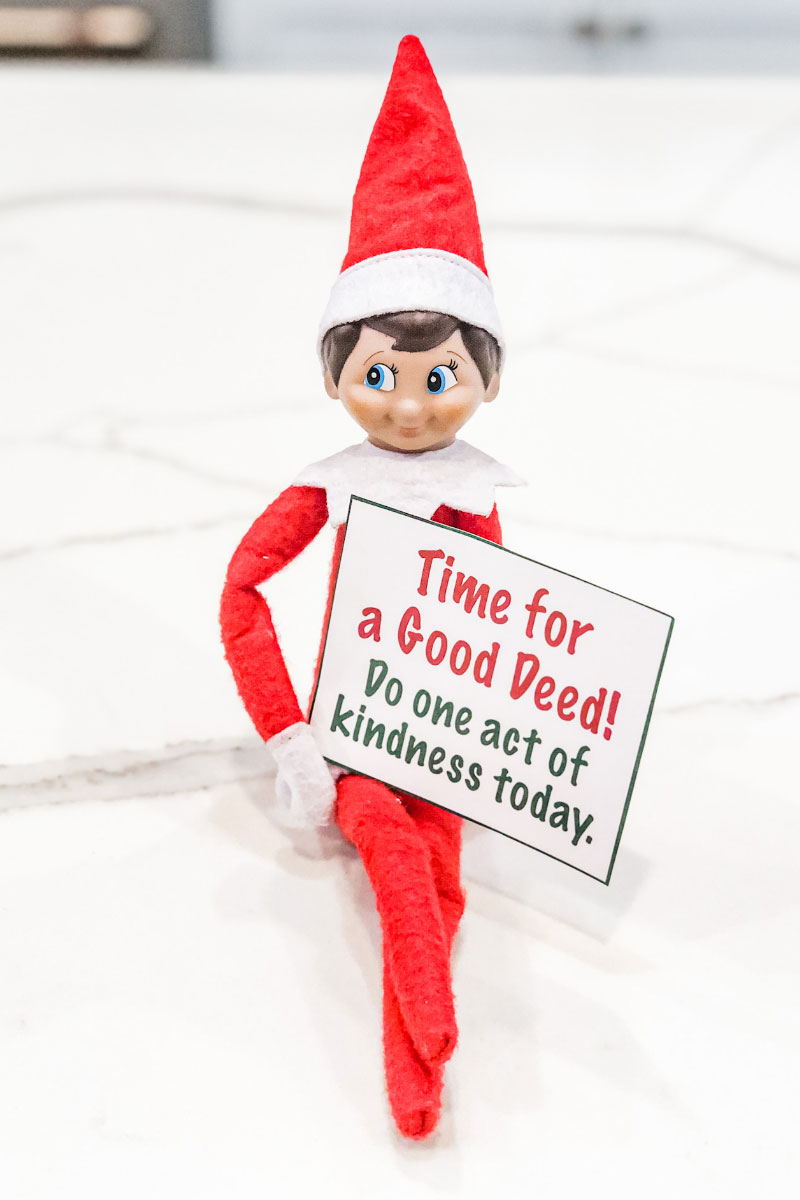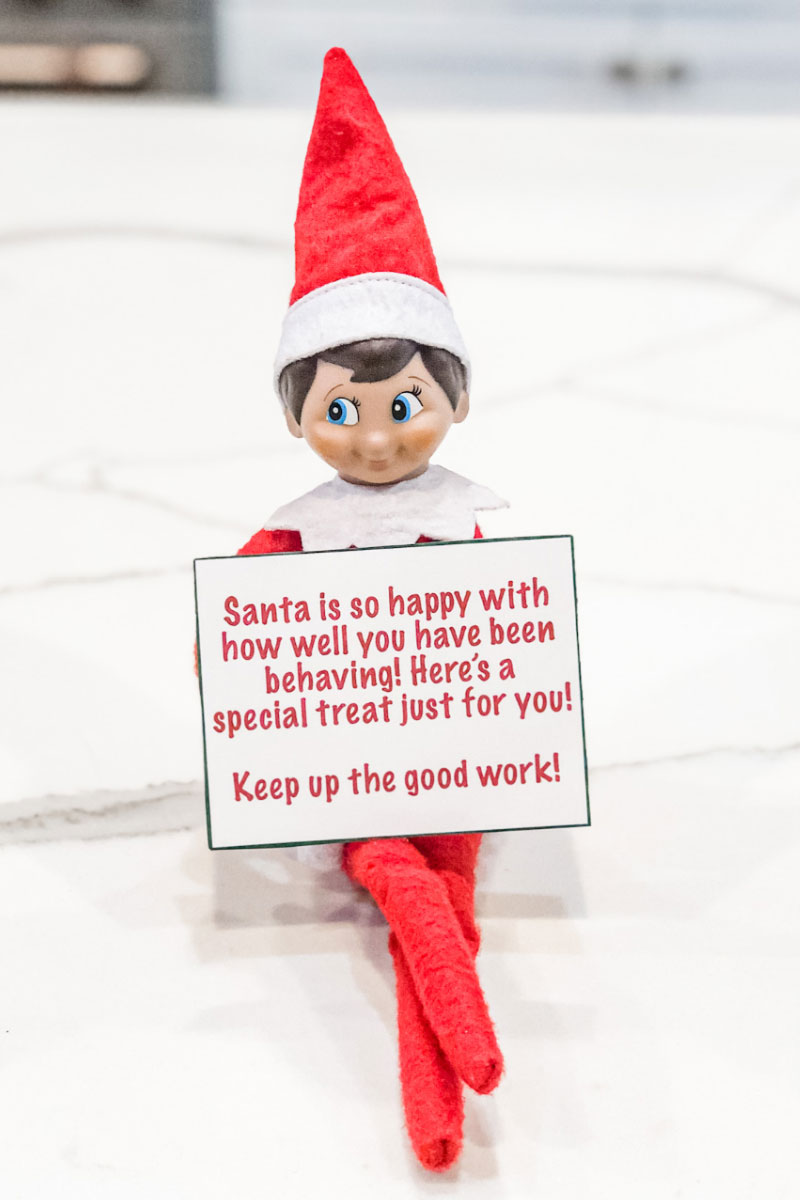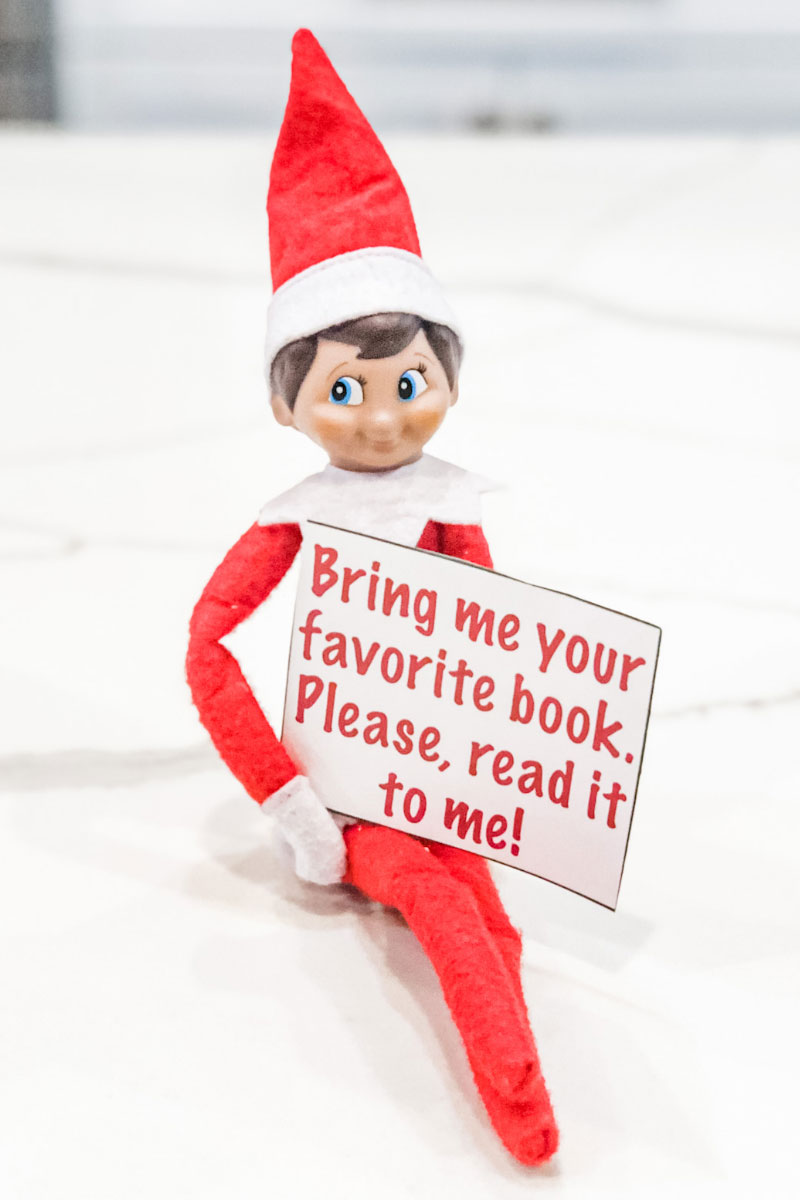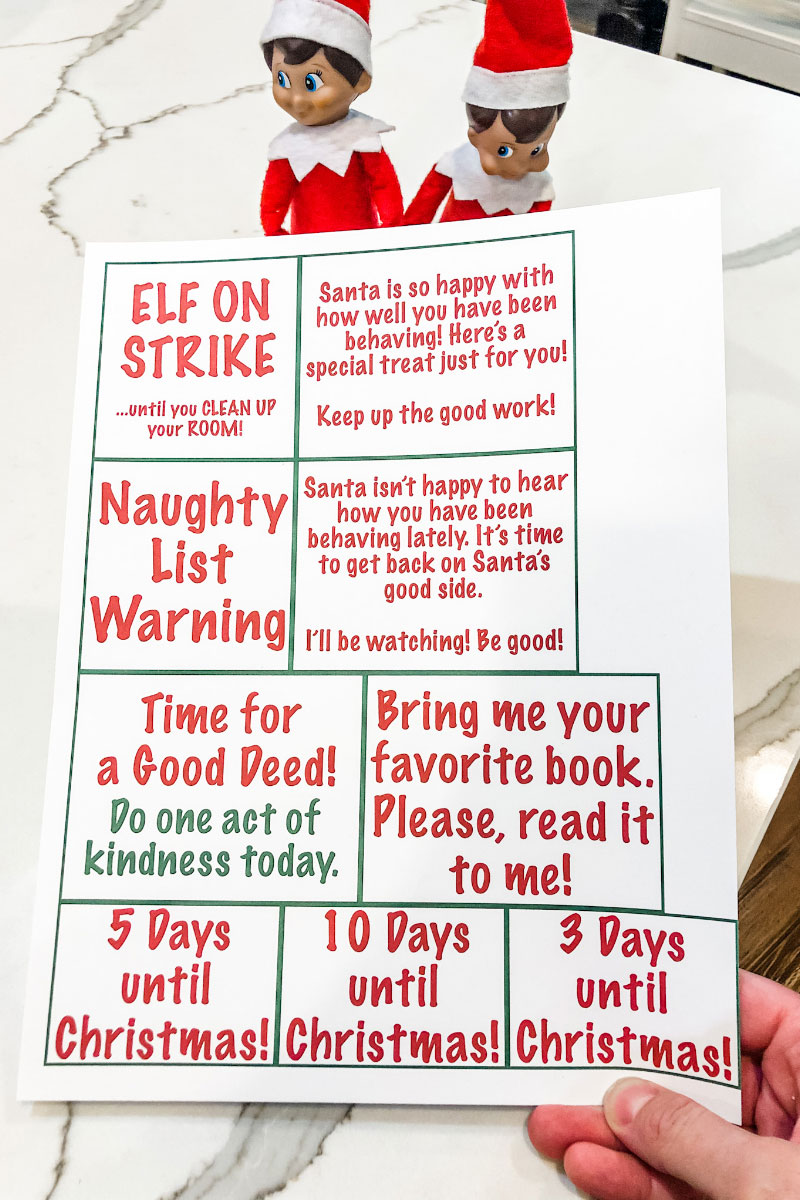 What's Included in the Printable Elf on the Shelf Note Pack?
You'll get one letter size sheet with the following printable elf notes:
10 Days, 5 Days, and 3 Days Until Christmas Signs
Elf on Strike for a messy room sign
Naughty list warning (for bad behavior)
Good deed note (get your kid to do a good deed)
Read a book to me elf note!
Elf on the Shelf Good Behavior/Treat Note (just add a treat or money for a treat)
How to Use the Elf Note Pack?
It's easy.
Print the single page (or more than one copy if you have more than one elf).
Cut the notes out. They're super easy, straight cuts. Easy enough for a little one to cut so it won't take you long at all.
Use as-is OR attach to popsicle sticks, straws, string, etc.
Done! That's it – it's super easy to use these free Elf notes!
As an Amazon Associate, I earn from qualifying purchases. I am also an affiliate for the HP ink program. Click here to read more.
VSCO Elf on a Shelf Copyright Information
The files are for personal use only and may not be used commercially in any way. HINT: If you're interested in more Elf freebies, make sure to sign up for the "All Things Mom Envy" group. Once you're signed up below and confirm your subscription, you will be sent the file.