Free Christmas planner covers and inserts will help bring holiday cheer to your planner this Christmas season. With 10 different options, there is sure to be one that fits your planner style.
The free planner printables can be used as planner covers, planner dividers, inserts, and more. You could even use them as a cover to create your own Christmas planner using my printable Christmas planner pages and this matching printable Christmas gift list set as well.
Making your own planner cover is easier than you think. I love being able to make my own planner covers to change up my planner when I'd like. Plus, it saves money which is always great during the most expensive time of the year.
What Do the Planner Covers Look Like?
Each of the 10 planner covers say Merry Christmas and have a watercolor, Christmas-themed clip art. They include items like: Christmas trees, gifts, hot chocolate, and more.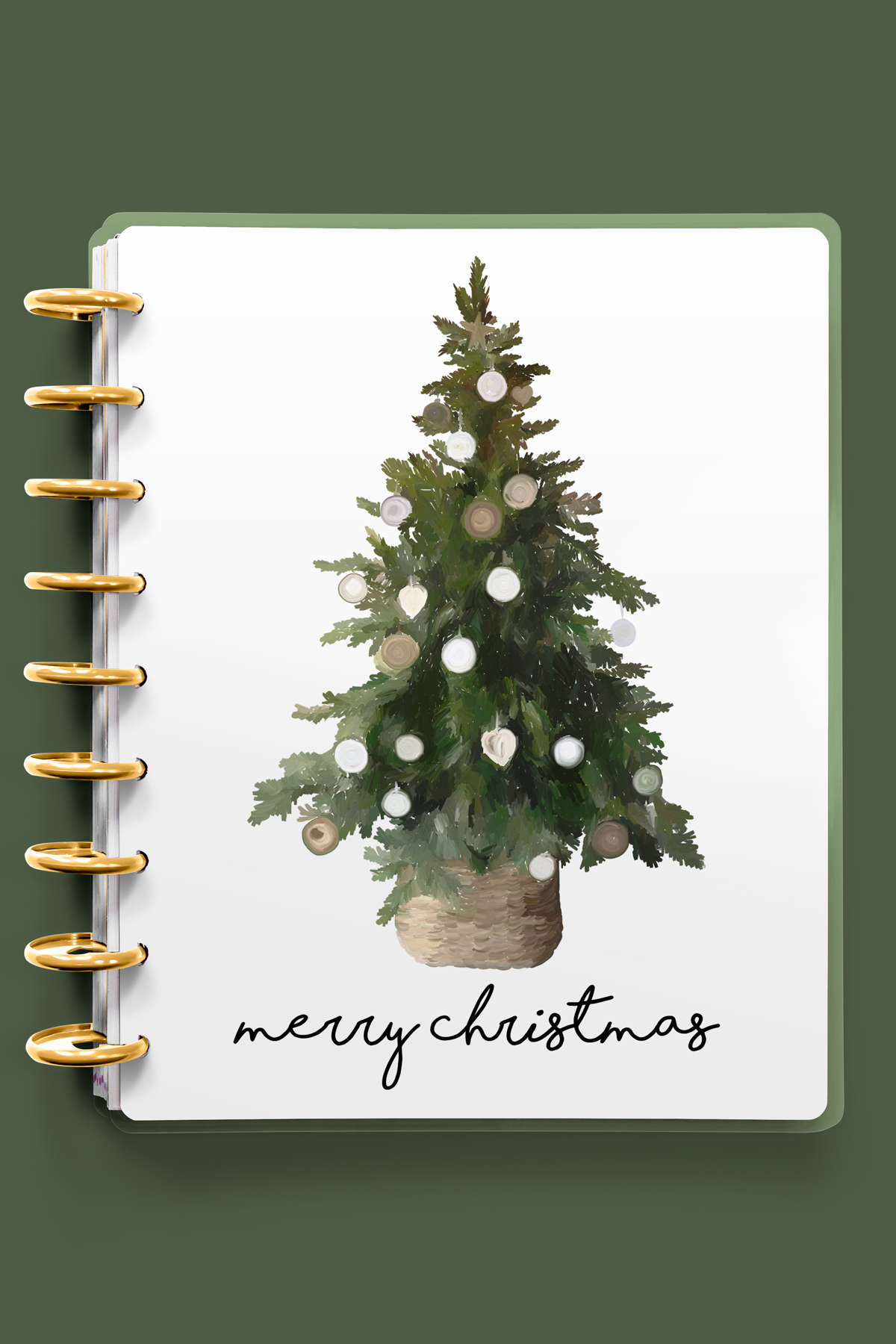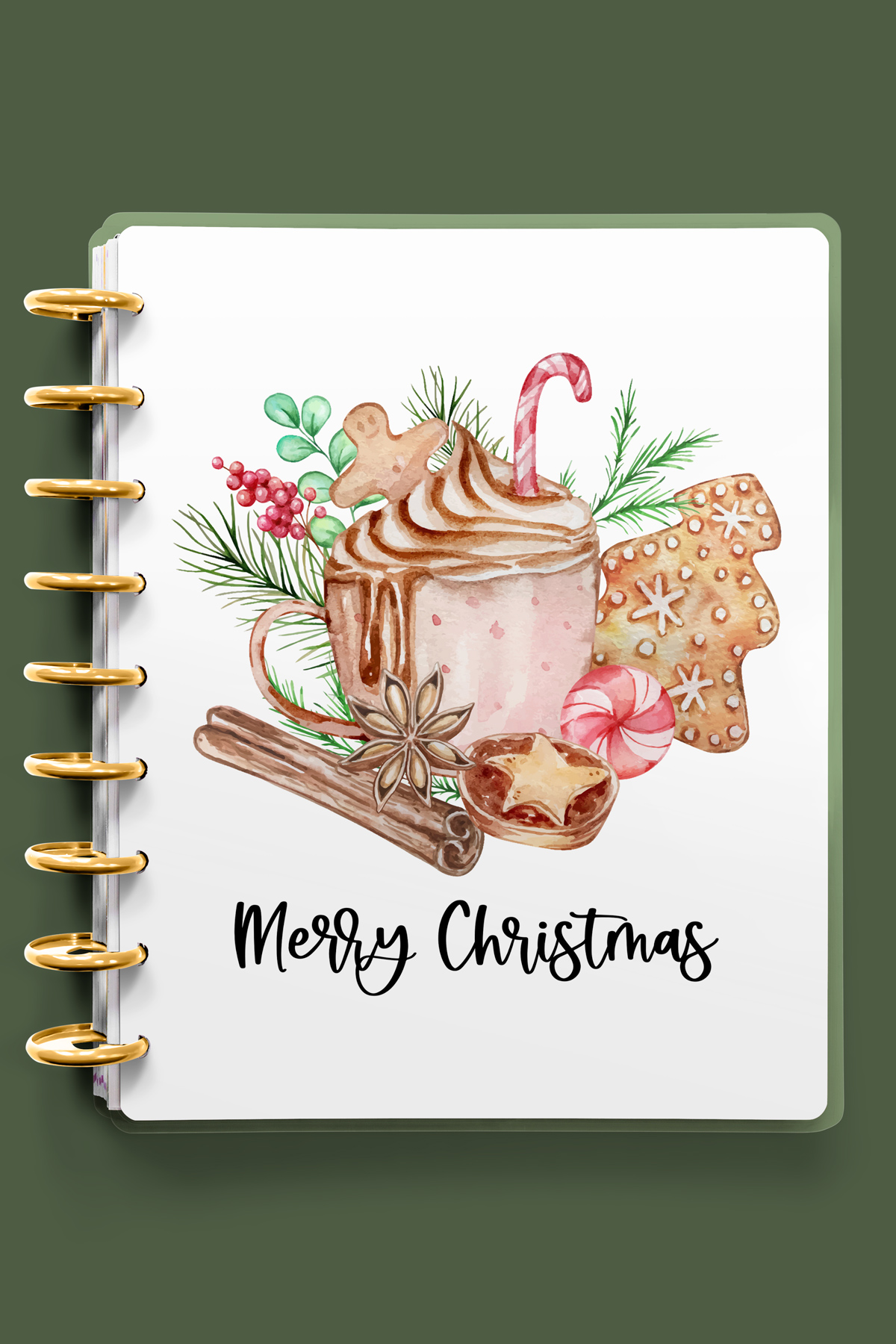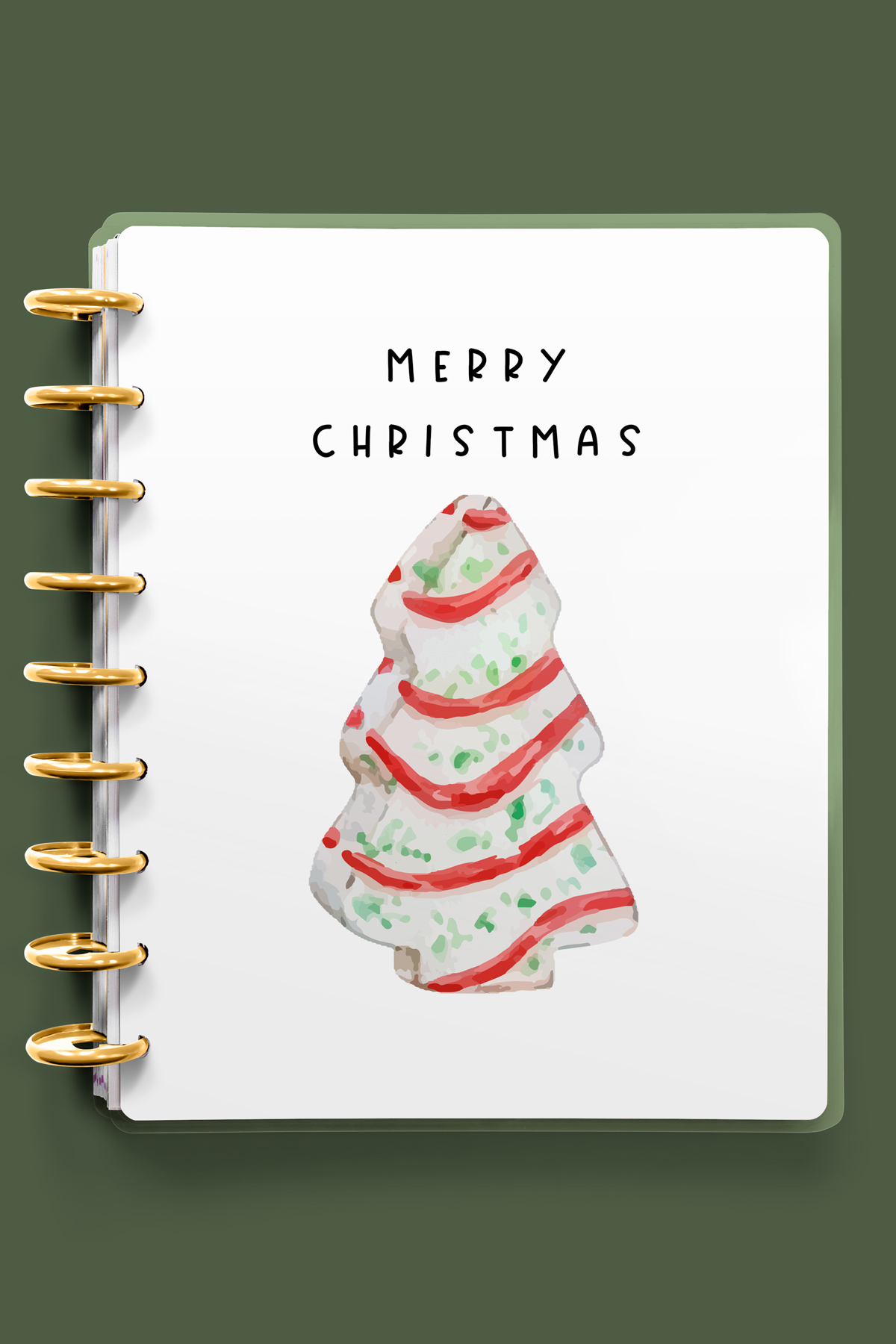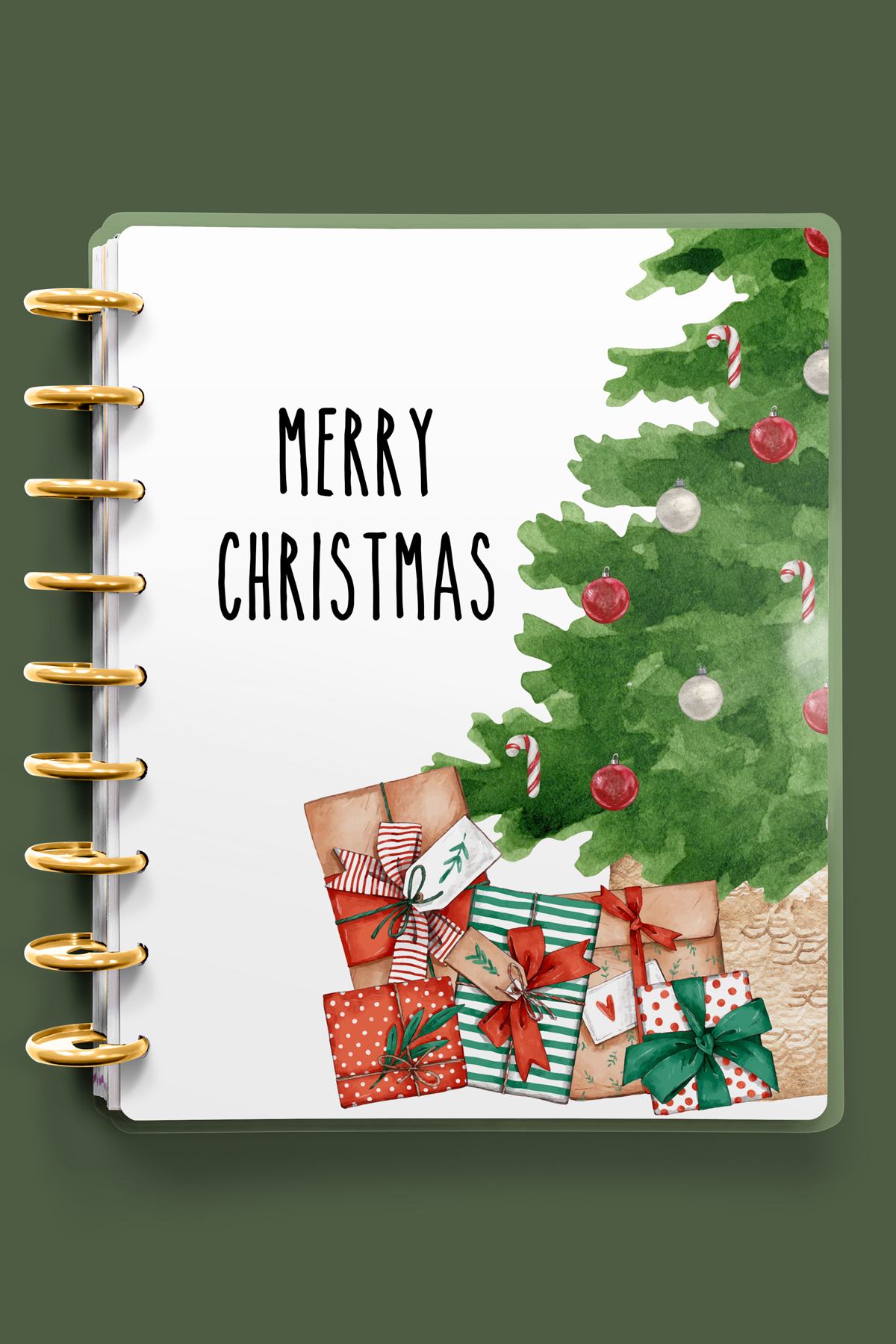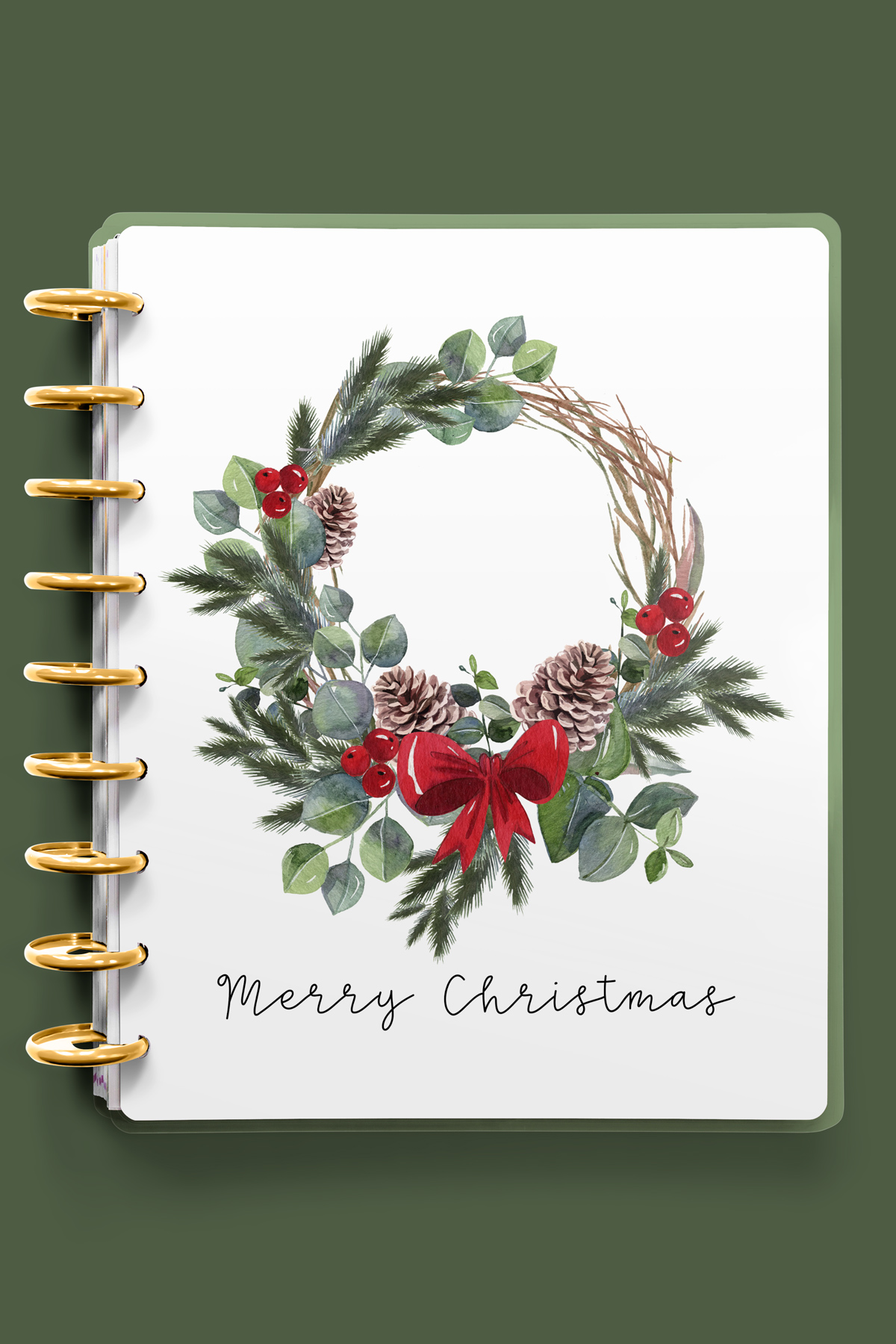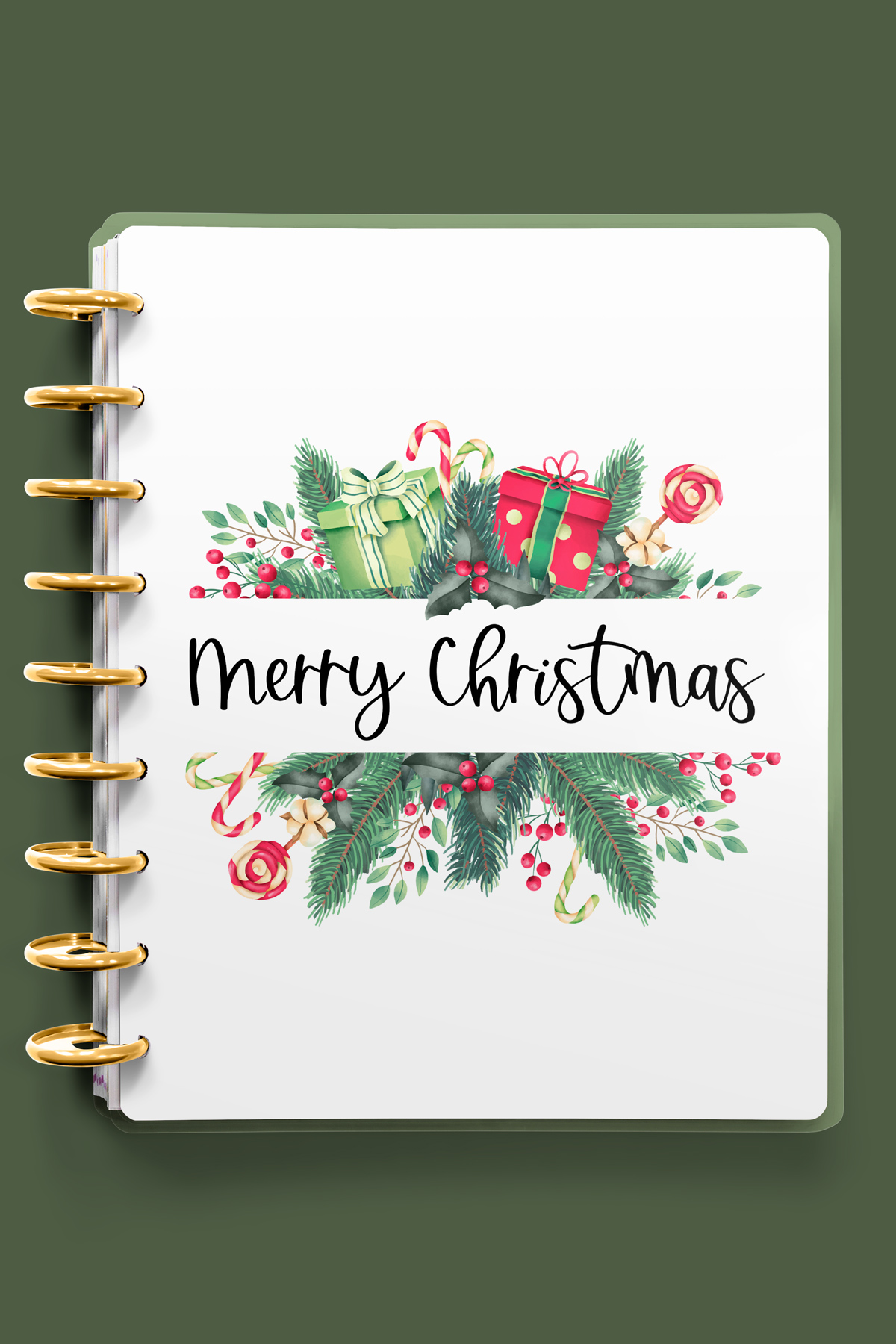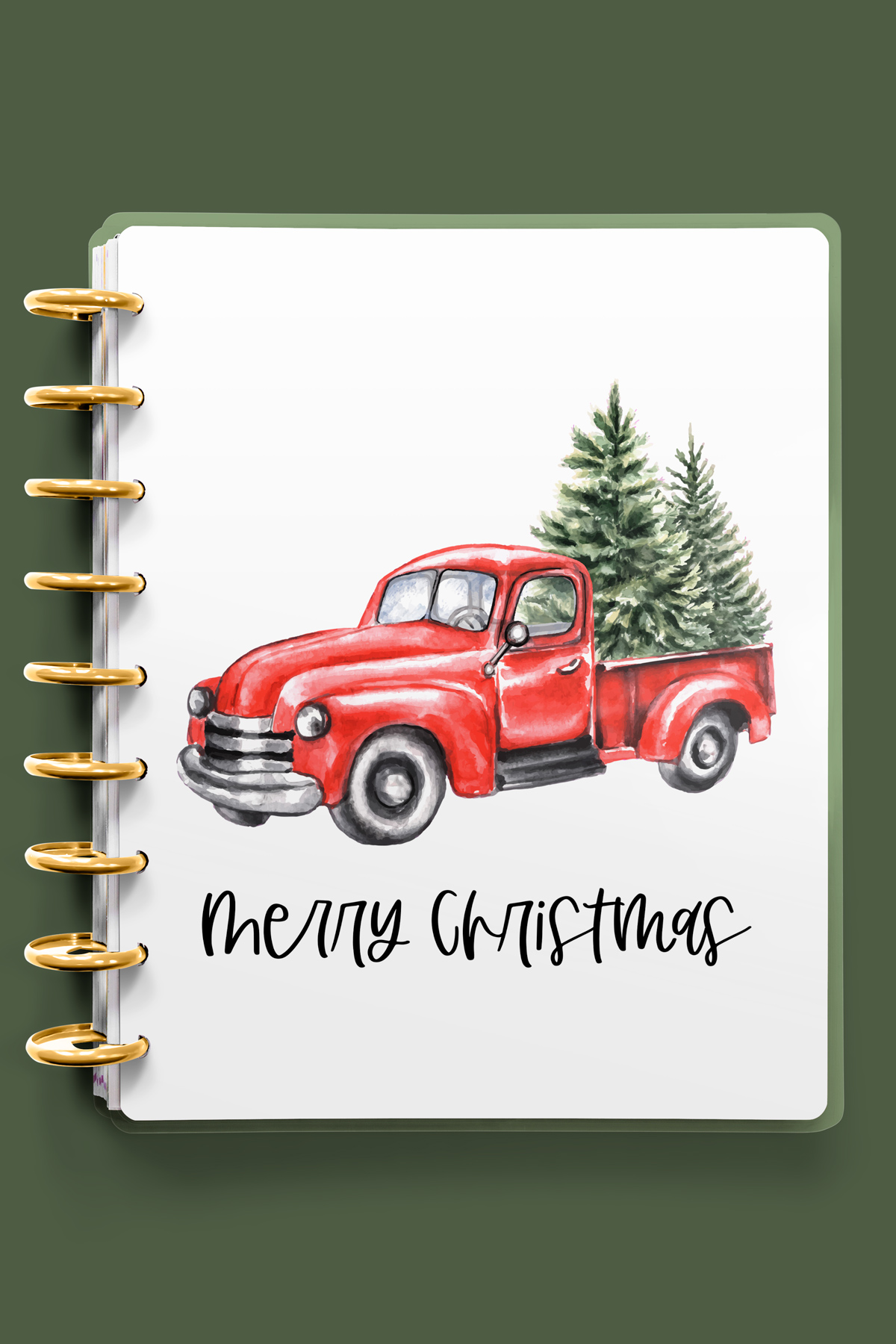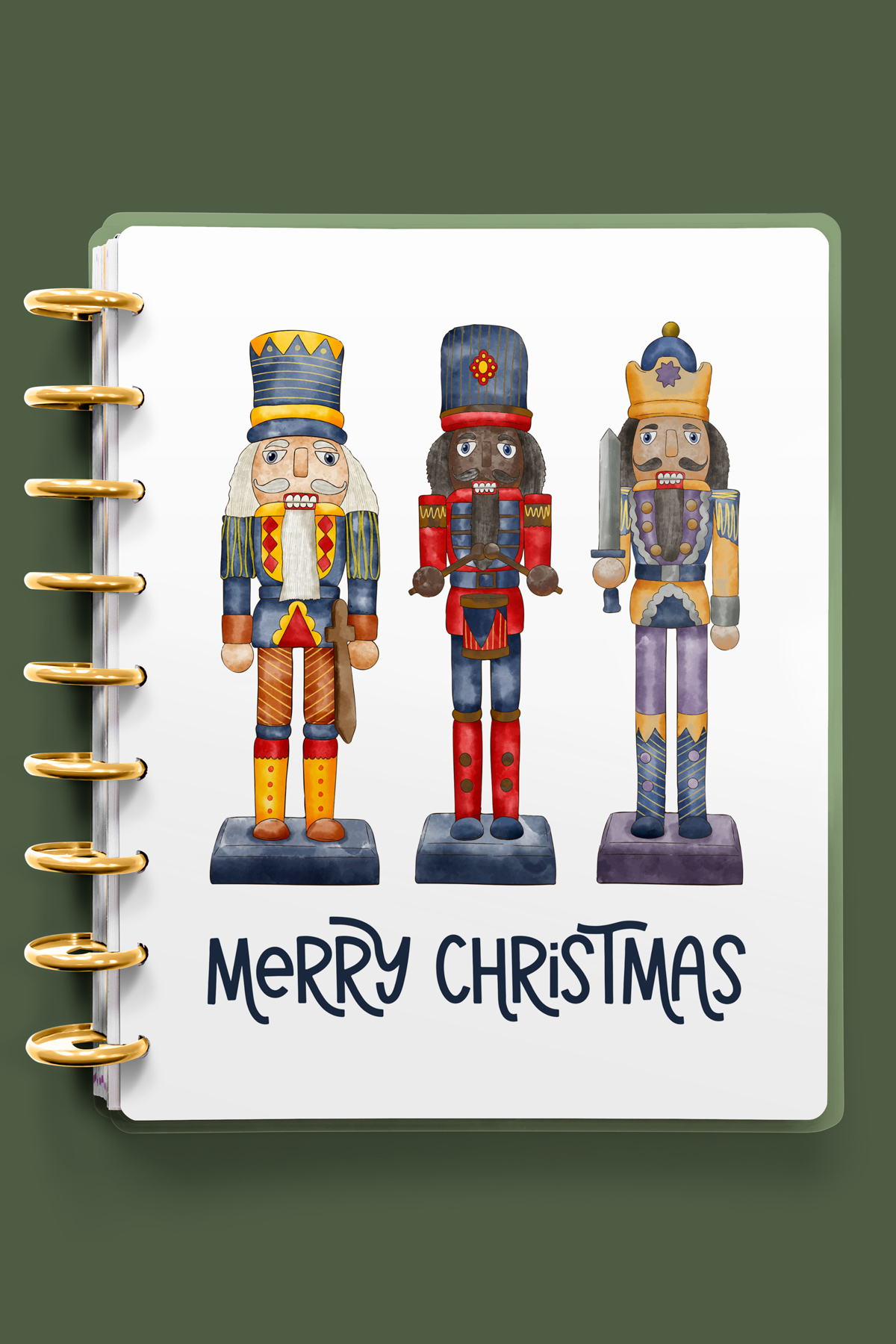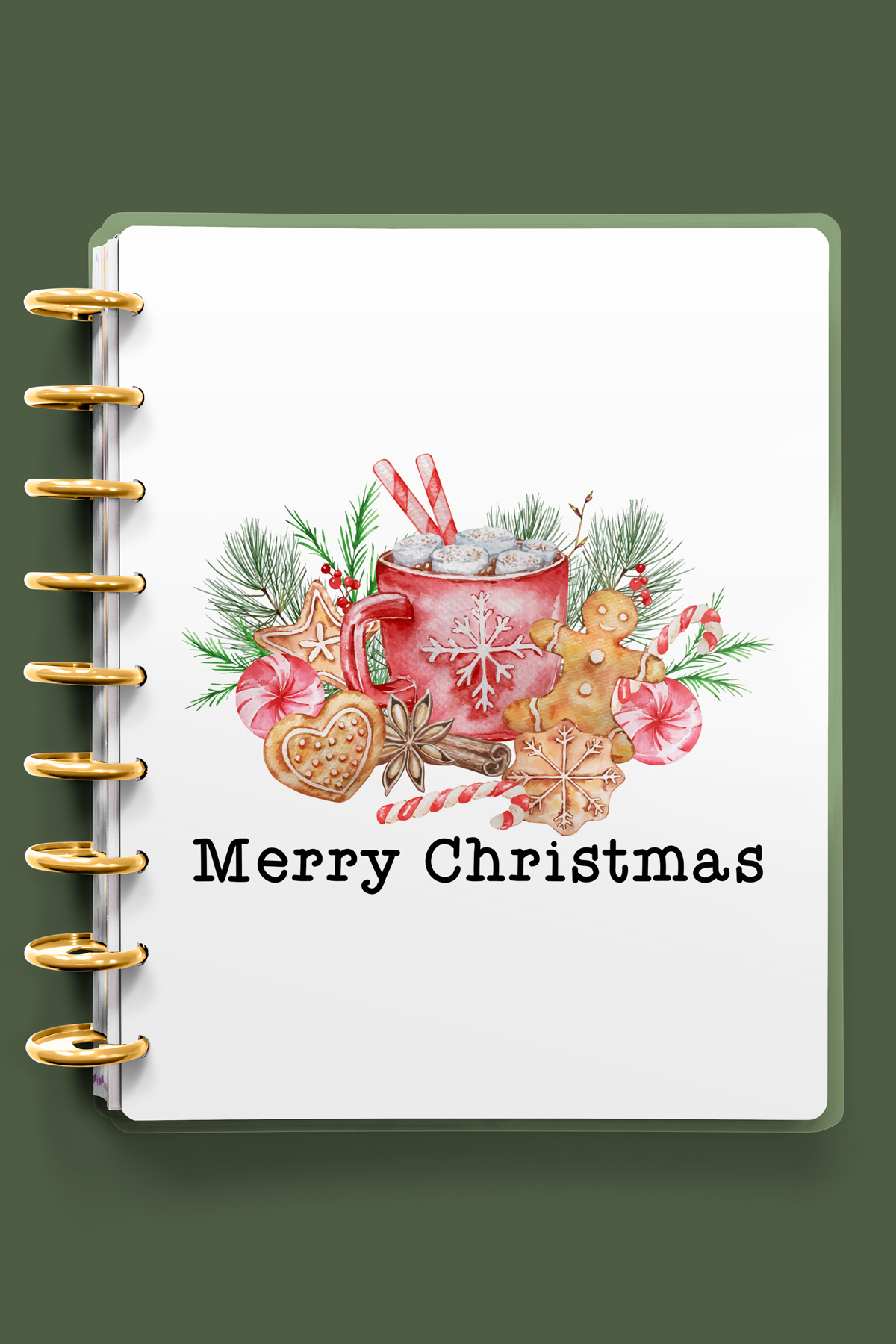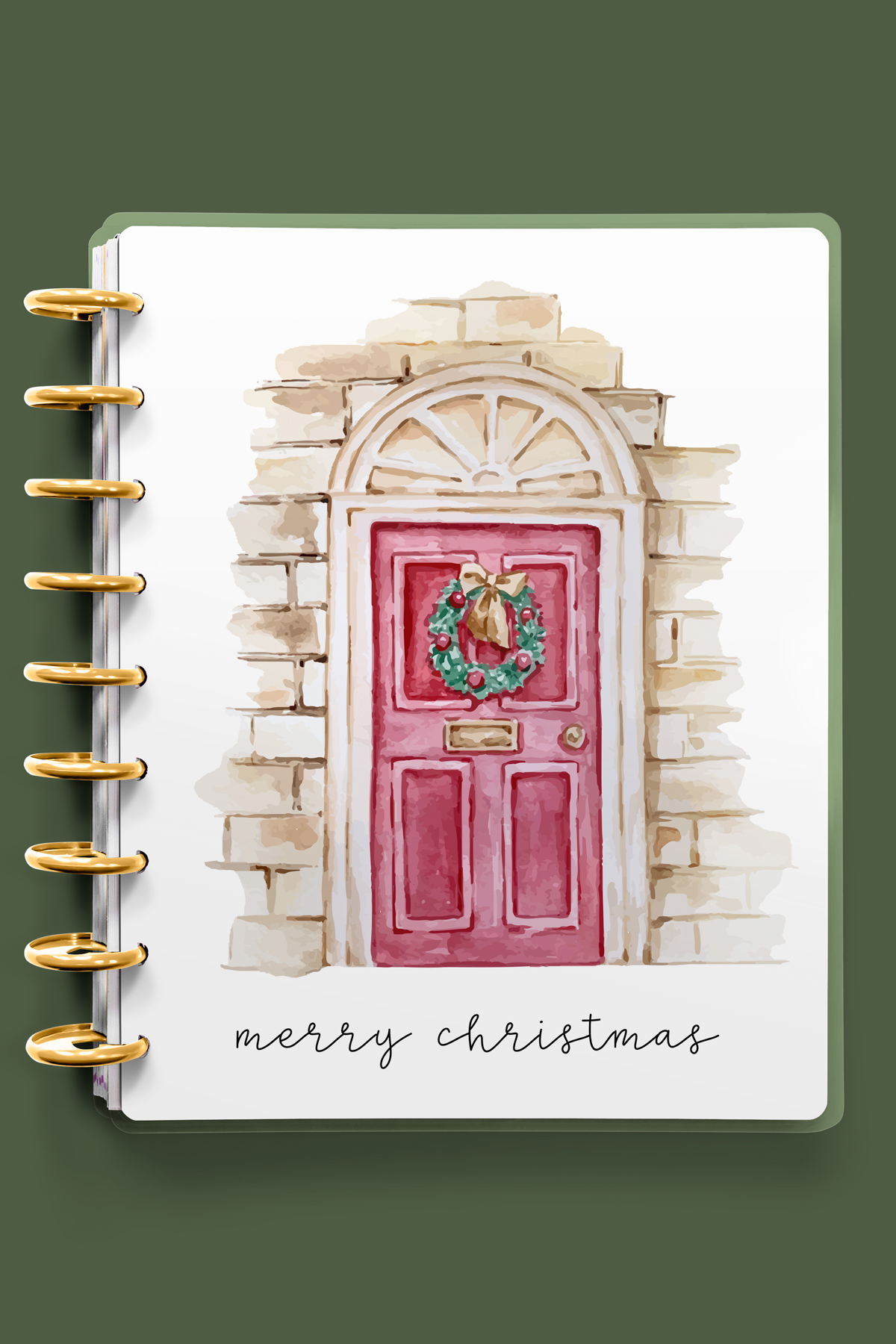 What sizes do the planner covers come in?
They come in:
Letter size (for a Big Happy Planner)
Classic Happy Planner cover
Classic Happy Planner insert (to use as a divider or dashboard)
Resize for ANY Planner – here are the directions to modify it to meet your needs

As an Amazon Associate, I earn from qualifying purchases. I am also an affiliate for the HP ink program and CJ Networks. Click here to read more.
What file types are included?
It comes with the following file types:
JPG file types
PDF file types
How do I Make my own Christmas Planner Cover?
Watch this short video on how to make your own planner cover. This video is from when I created my own fall planner cover. I print and create mine for a Classic Size Happy Planner.
Making your own cover is super easy to do! You do need a few materials though.
Planner Cover Materials
Click here to visit my Amazon list of ready-to-order cover planner supplies!
Pair of Scissors or paper cutter
Free cover design (front and back)
Scrapbook paper for the back if you'd prefer a different look for the inner cover
Printer (I prefer to use an HP with the HP ink program. Just remember to not order it with the ink already because then you don't get months of ink!)
HP Ink program! Click my referral link to get a free month!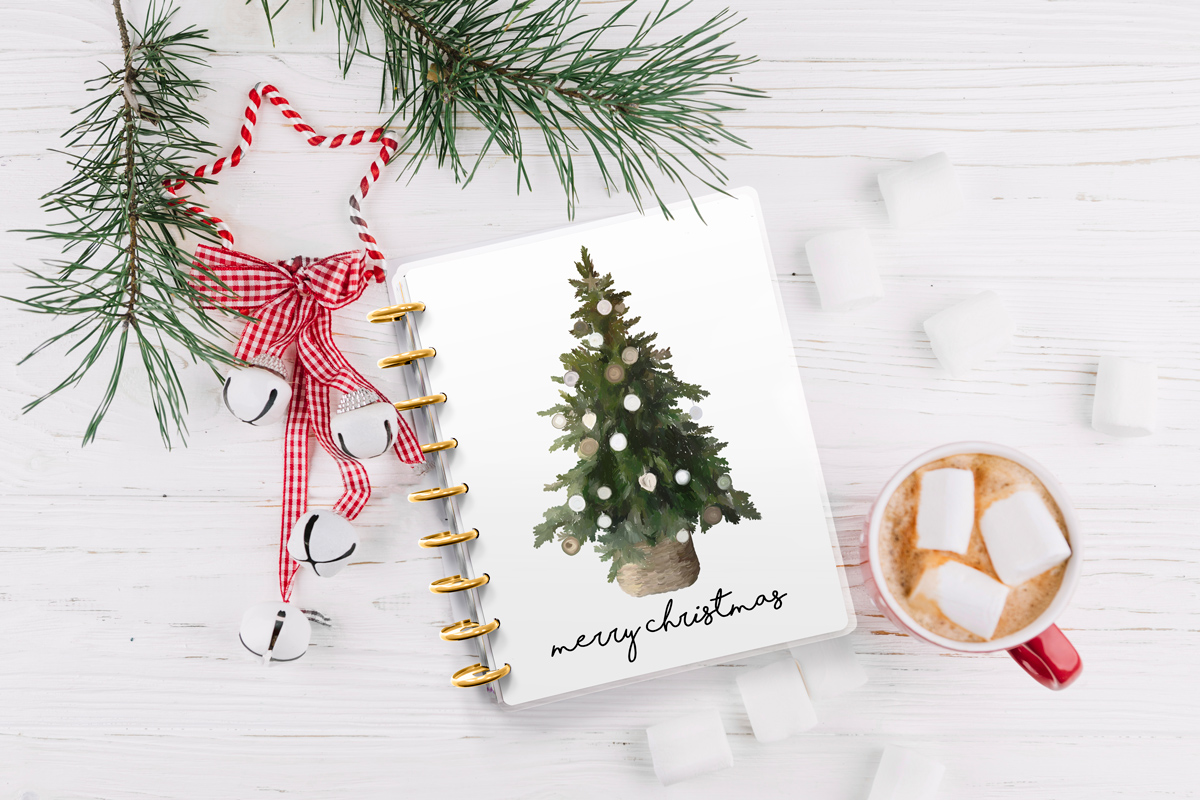 Directions for How to Create your Own Planner Cover

Want more free planner printables including more covers?
Check out this of over 200 free planner printables!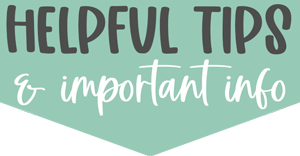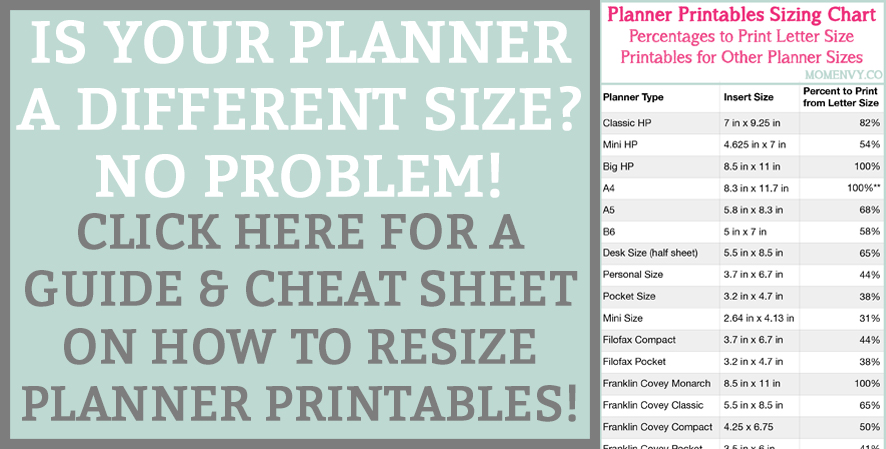 Have a differently sized planner or a traveler's notebook? No worries! You can print the letter size calendar for any size planner. You can read the full directions on how to resize planner printables here (including videos).
Tips for Downloading the Free Files
Below is an arrow that says Download Below. Underneath that is a large image that says Click to Download the free files.
Once you click that, you will enter the members-only password and click submit.
The page will reload the same image and now when you click the image that says Click to Download the free files, it will open the Google Drive folder containing the free files.
How do you get a members-only password?

You can sign up here to be a free Mom Envy club member.
The password will be sent to you within a few minutes. Make sure to check your spam and/or junk folder if you don't see it.
Already a member but forgot the password? Don't sign up again. Look at the end of any newsletter from me for the free password or just send me an e-mail here: [email protected]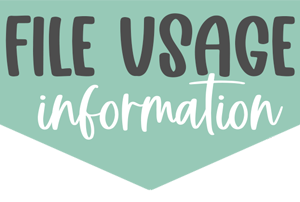 Copyright MOM ENVY 2022. Files may be used for personal use only. No commercial use of the file is available. Files may not be directly shared within Facebook groups, on websites, or in any other way. If using for educational purposes, the file may be printed and copied for classroom use. A link to the web page to download the files may be shared as well as one photo. The file may not be printed and then sold (including local yard sale sites and groups or at local craft fairs). The images may not be used in any way other than to share with a link to the original web page.