Need a password keeper printable, contacts printable, or donations tracker? I know, this week's set of family binder printables is a little random but they are so needed.
Password Keeper Printable
So you've just cleared your history or gone to a site you haven't been to in ages. You try your regular username and password and they aren't working. This happens to me all of the time. I have random usernames and passwords written all over the place. When I put together my family binder, I realized one of the items I should include is a password keeper printable.
Contacts Printable
In addition to the passwords tracker, I have included a contacts printable which is super handy. Yes, I know you have every phone number you could need in your phone.
Are you about to send a birthday card to Aunt Mary but can't remember her address? While we tend to have most people's phone numbers and e-mail addresses, we don't generally have them in our phone.
This means, I normally have to go to my computer, find the most recent Christmas card database and find Aunt Mary's address. I realized it would be so much easier if I just kept a running list of frequently used contacts and addresses.
Donations Tracker
Lastly, I included a donation tracker. Between household donations and donations to various organizations, it can be hard to remember them all at tax time.
An even better way to stay organized is to put a pocket divider or zipper pouch behind the donations tracker. This way you can place any receipts or paperwork with the tracker.
While these trackers aren't the most exciting (they can't all be piggy banks and pretty monthly calendars), they are so useful in getting organized. Even better is that they are free and couldn't be easier to print and use for any size planner.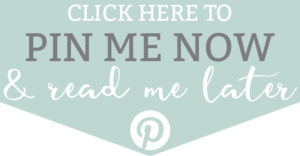 Password Keeper Printable, Contacts Printable, & Donations Tracker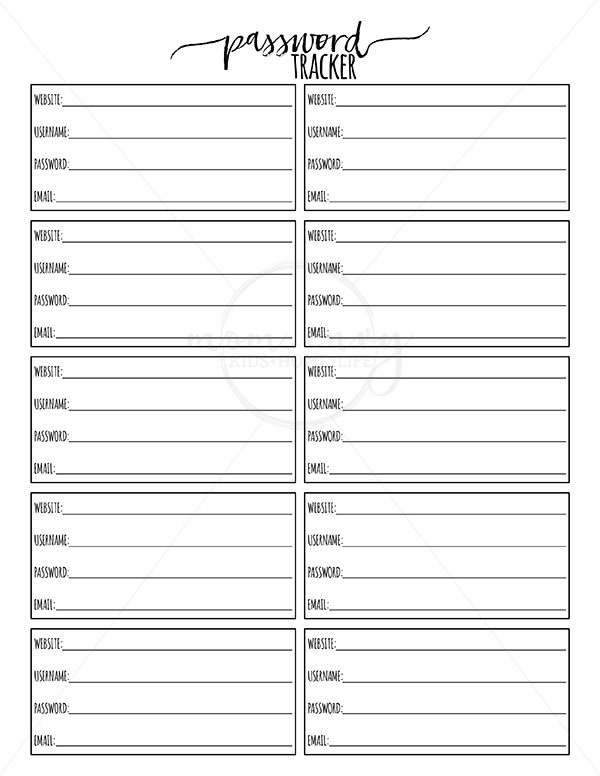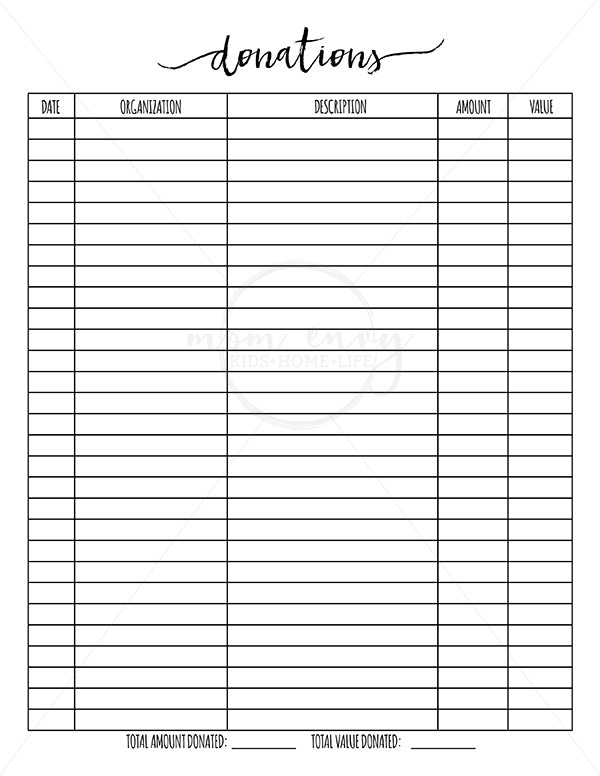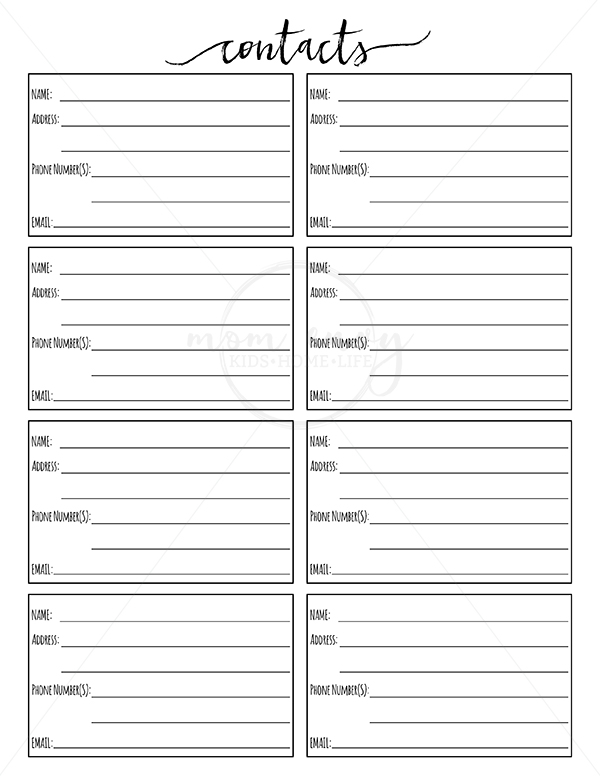 This set includes:
Donation Tracker

Contacts Tracker

Password Keeper Printable
Notes on Using the Free Family Binder Printables
As an Amazon Associate, I earn from qualifying purchases. I am also an affiliate for the HP ink program. Click here to read more. You can check out my Amazon shop here.
To download this set of files or any of the files from our family binder, you need to sign up to receive your free members-only password. Click here to sign up.
They come in Letter size, A5, and Classic Happy Planner. For the mini, print the A5's at 79%. Now, you can print in any other size with this tutorial.
If you print the letter size, I suggest getting a 1 or 1 1/2 inch binder.
Print the babysitter forms each time you need them OR laminate them and use a dry erase marker.
Colors may vary.
Print on cardstock for added durability. (this is my favorite from Amazon)
I know, ink can get expensive, so invest in an HP printer that has instant ink and you can print until your heart is content! Click here to use my referral and earn 1 free month! Looking to buy a new HP instant ink compatible printer?

This one is great

.
If your planner inserts are smaller, use a paper cutter for easier cutting (or this one).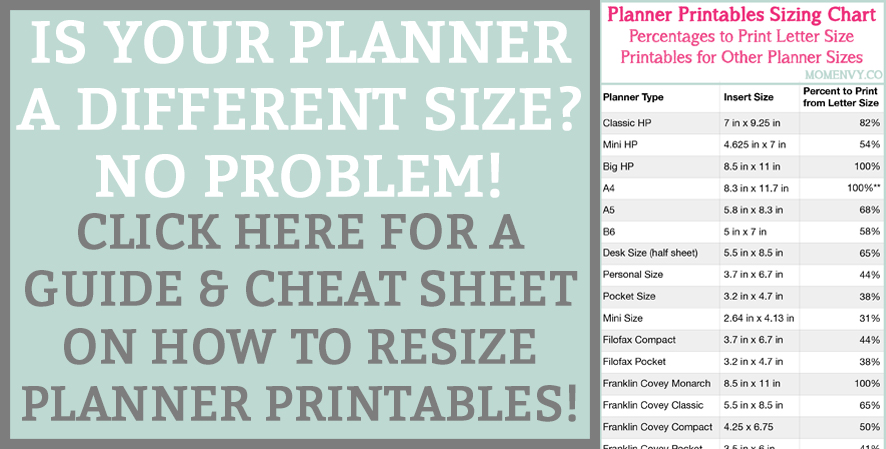 File Usage Information
Please Note, all Files on Mom Envy are for personal use only. Files may not be resold, modified, or used commercially. Sharing the file for free or for money on Facebook groups is prohibited (you can share a picture and link back to the post). Sharing the link, my site's name, and one picture on a blog post is okay, as long as the entire text of the post and the actual files are not shared. If you are interested in selling them commercially, please contact me directly.