Need a free 2024 printable monthly calendar? Look no further. This simple free calendar template is plain enough to go with any style planner (or person).
Yearly calendars are so important for tracking important dates like appointments, special events, and more. If being more organized is one of your New Year's resolutions, use this free pdf calendar to get a fresh start to your year – calendars are a great time management tool.
Blank calendar templates have a great variety of uses. Use them to create your own personal planner, teacher planner, attendance calendar, desktop calendar, wall calendar, etc.
This style of calendar works for all types of people – professionals, students, Moms, Dads, Grandparents, teachers, etc. The design is simple enough to work with so many different styles of people.
I am not sure about you but my children no longer receive a printed school calendar. So if you are looking for free printable calendars to replace the one you used to get, grab one of the free calendar printables we have for here at Mom Envy.
Each calendar design that we offer is different. You can pick the annual calendar that you like best and fill it with all of your upcoming events and important dates.
What is the Design of the Calendar?
Here is an example of each individual page in the month of January (Monday start). It has a notes section on the left side as well so you can add an important note or two if needed.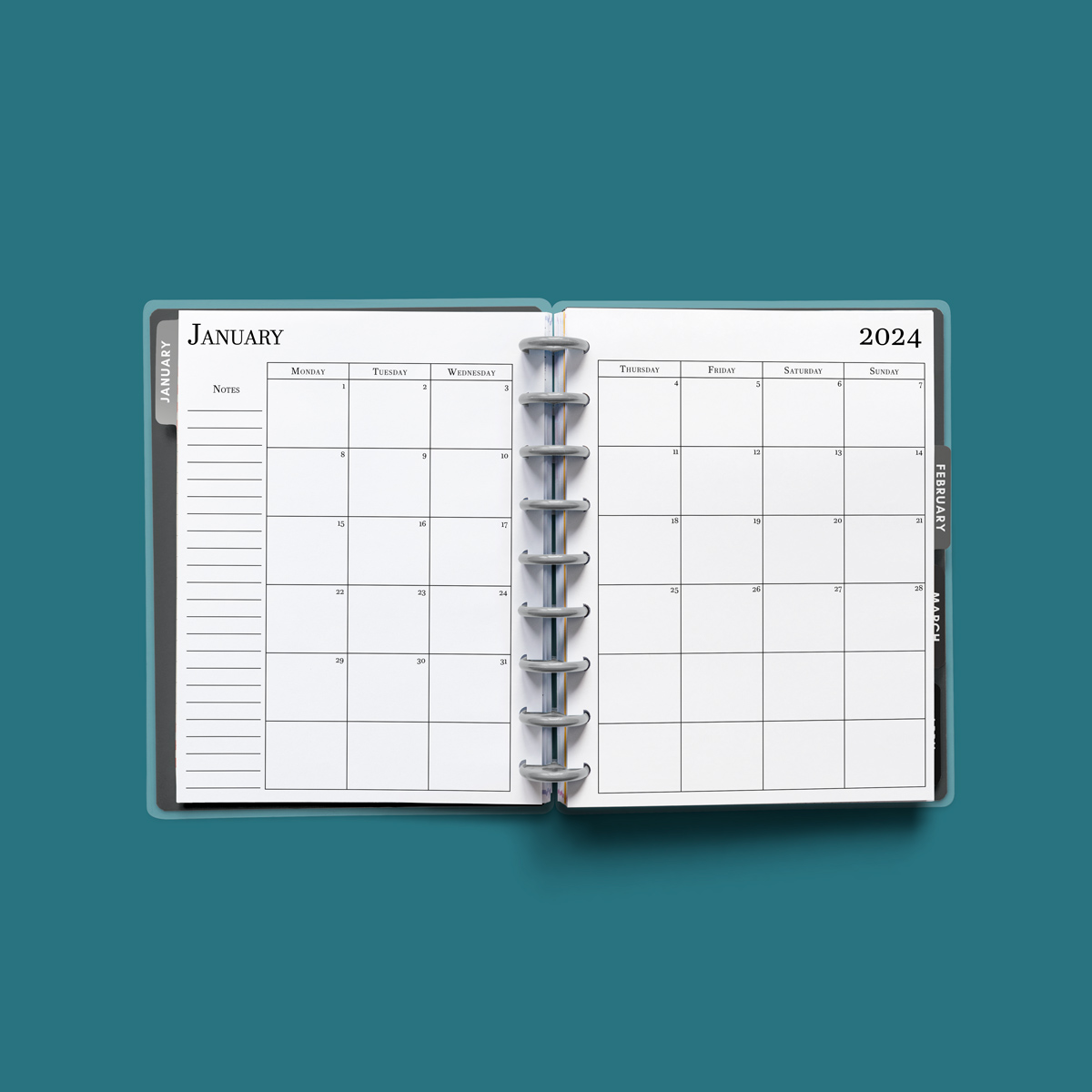 Are the Calendars Dated?
Yes! You get a 12 month calendar dated for 2024. Here is a link to the same design from the previous year (2023). If you're looking for next year's calendar, they'll be in later 2024.
How Many Pages Does Each Month Span?
There are two pages for each of the individual months in vertical format.
These calendars are designed to fit into a planner with two-facing pages. Or, you could use them as a wall calendar (put up each page of the month next to each other).
If you need a calendar on a single page they will be on my site soon.
How Do You Download the Free Printable 2024 Calendar?
You can click here to get the free download. You'll just need the free members-only password which you can get from subscribing by email here. It gives you access to over 300 free files!
What Paper Size are the Monthly Calendars?
They come in both letter size (which works in a Big Happy Planner) and Classic Happy Planner size.
Are the Calendars Sunday Start or Monday Start?
Both! You can print either the Sunday or Monday start depending on your preference.
What File Types are Included?
The free calendars are available in printable PDF, jpg, and transparent PNG formats.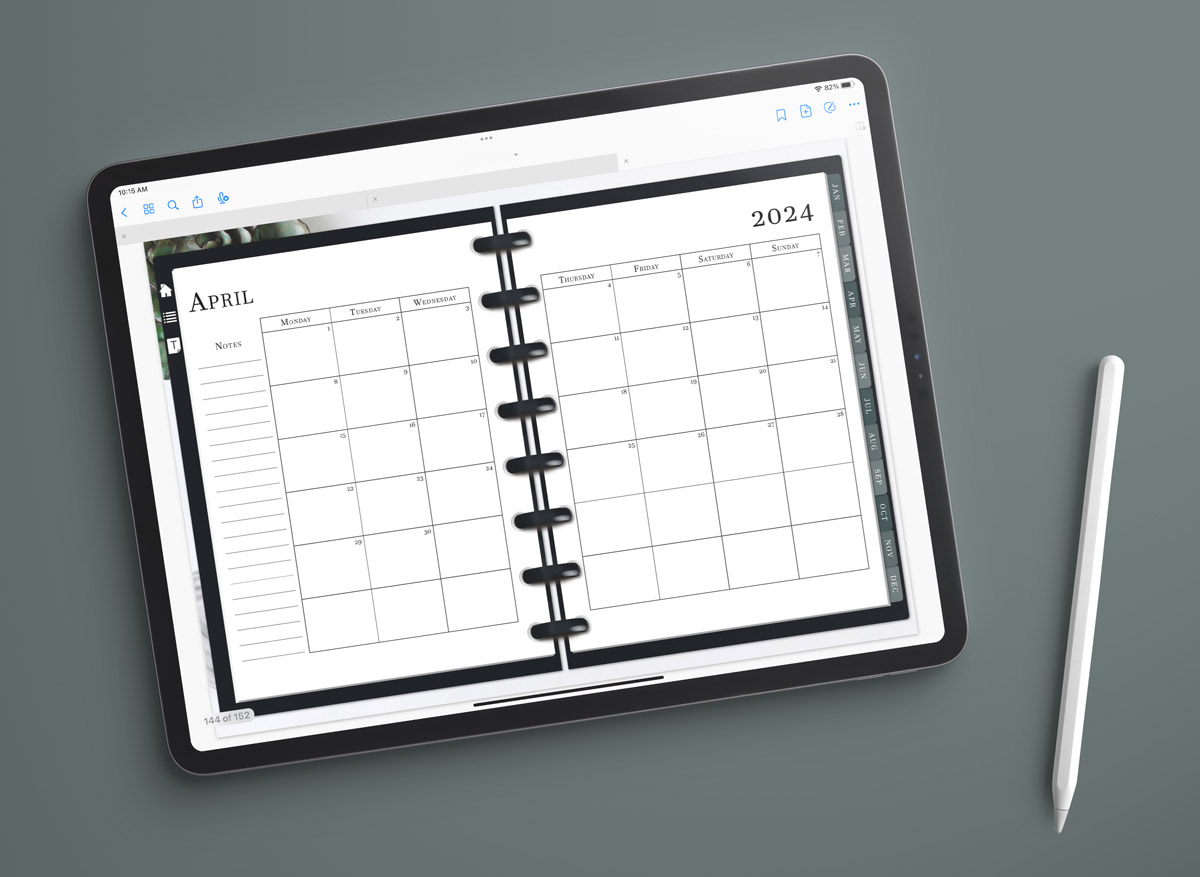 Can You Use it in a Digital Planner App?
You could import the calendar that is in the pdf format into a digital planning program, but it is not an interactive PDF so there will be no clickable links. My suggestion instead is to paste the transparent PNG files into your own digital planner instead.
Use the Free Printable Calendar Templates to Make Your Own Planner!
Whether you're looking to create a family planner, office planner, teacher planner, etc. these simple calendars are a great option. You can use these to make your own calendar or place them all into a planner with more fun Mom Envy printables to create your own homemade planner.
Does this Calendar Style Include Holidays?
No. This is not a holiday calendar. If you want to have the United States federal holidays on your calendar, you'll need to download our seasonal style calendar (when it becomes available).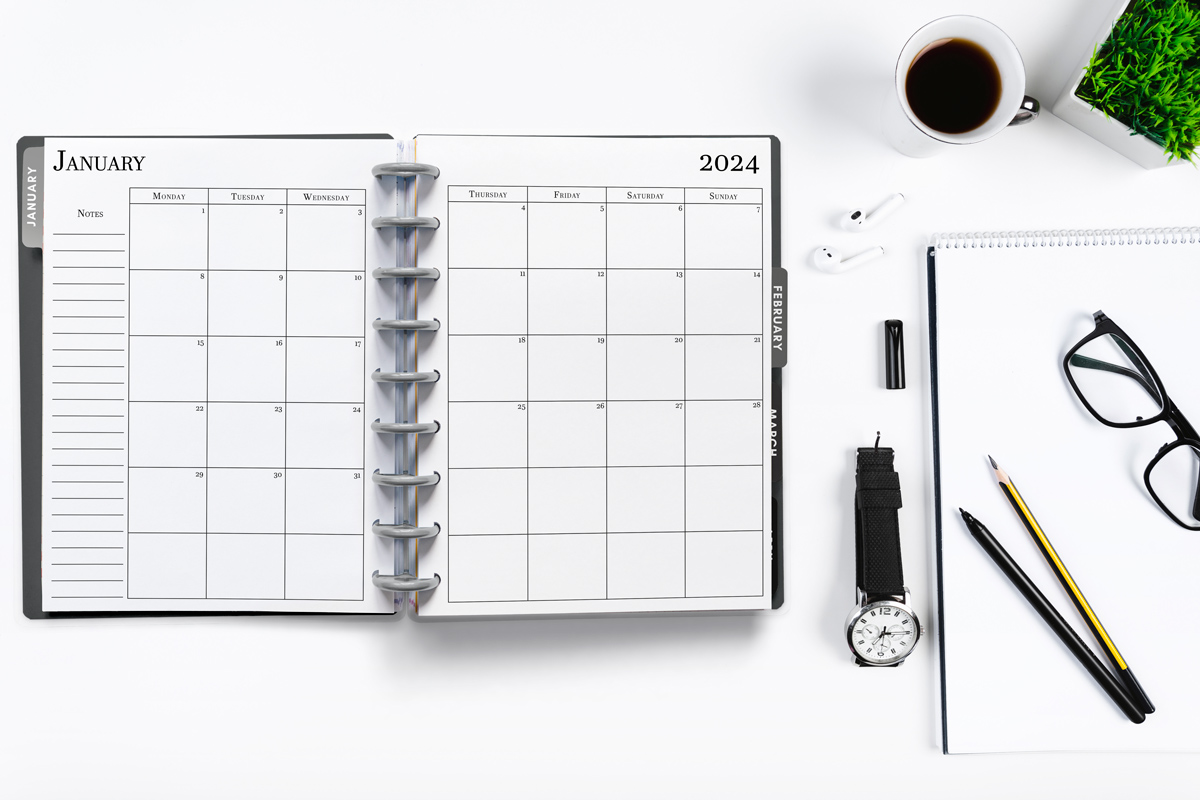 Is this a Custom Calendar that you can Edit?
Unfortunately, no. These are not editable calendars.
Want More Free Printables?
Once you join the Mom Envy club, you can access to hundreds of free printables. Click here to check out more planner printables or here to check out all of the free printables available.
As an Amazon Associate, I earn from qualifying purchases. I am also an affiliate for xTool, the HP ink program, ShareaSale, and CJ Networks. Click here to read more.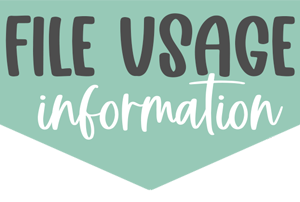 Copyright MOM ENVY 2023. Files may be used for personal use only. No commercial use of the file is available. Files may not be directly shared within Facebook groups, on websites, or in any other way. If using for educational purposes, the file may be printed and copied for classroom use. A link to the web page to download the files may be shared as well as one photo. The file may not be printed and then sold (including local yard sale sites and groups or at local craft fairs). The images may not be used in any way other than to share with a link to the original web page.