Are you looking for a Stanely topper SVG file to create your own Stanely toppers? I've got this set of free SVG files to use as a base to make toppers for the 20 oz, 30 oz, and 40 oz H2O Stanley cups.
No matter what laser cutter machines you are using, the free digital files should work. Before you begin, ensure your device is compatible with the file types that I have included.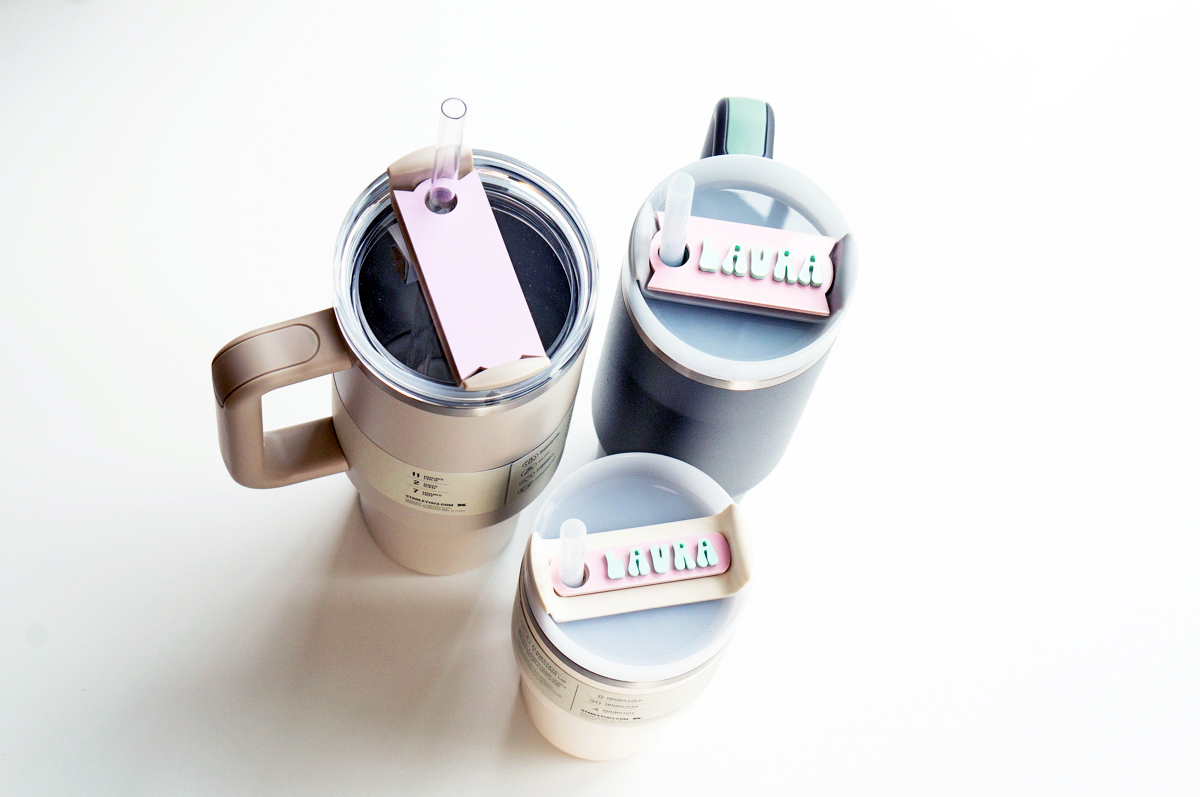 As an Amazon Associate, I earn from qualifying purchases. I am also an affiliate for xTool, the HP ink program, ShareaSale, and CJ Networks. Click here to read more.
The Stanley tumbler has become a popular cup of choice. Adding accessories, like cute Stanely toppers, is a fun way to customize the tumblers.
In this post, I will show you how to cut the base template as well as how to cut out letters to add a name on top of the acrylic. You can choose to add whatever details you'd like to the base template to customize your topper any way you would like.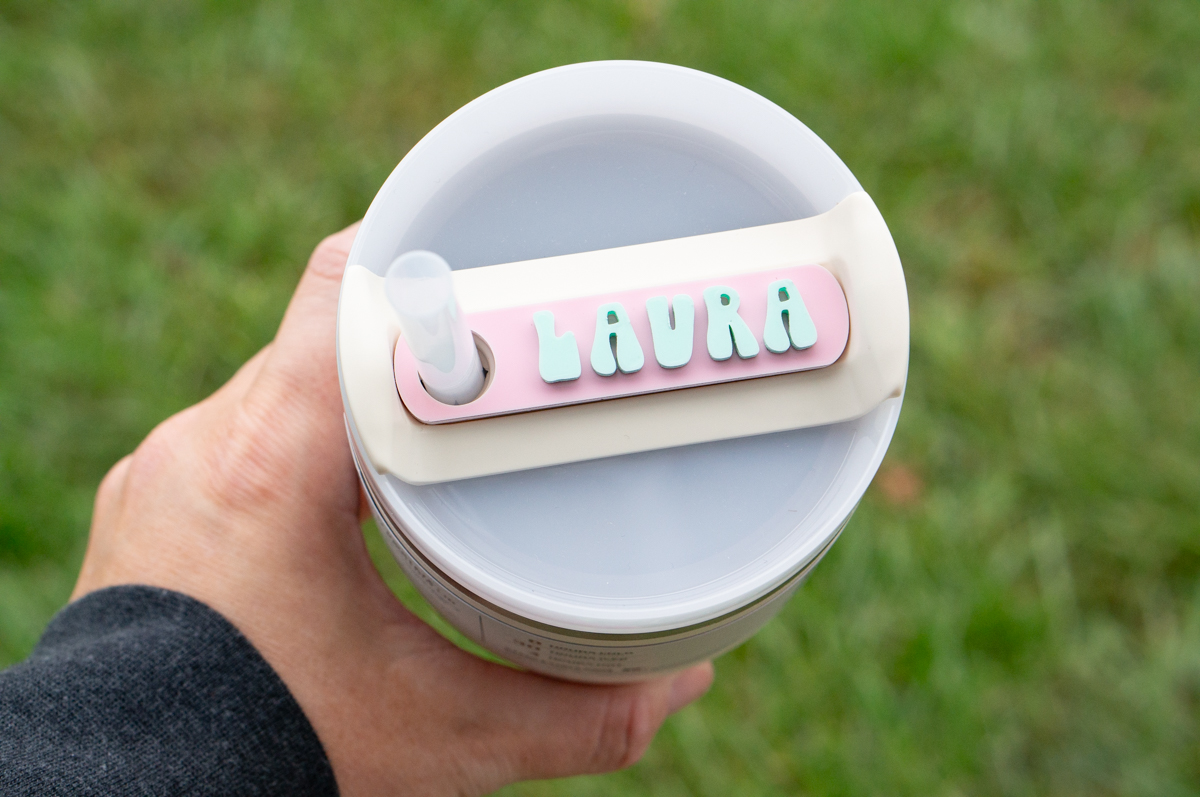 What Does the Stanely Topper Template Look Like?
You get the base template for the topper. Here is an example of what the base template looks like as well as an example of a customized template with a name.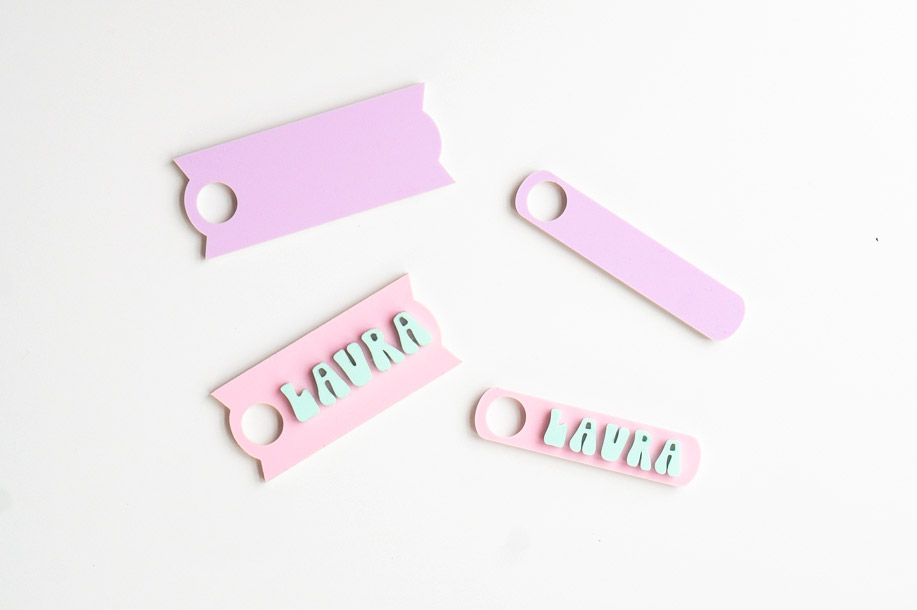 Can your Machine Cut Acrylic?
The most important aspect when creating your cup toppers is to make sure that your machine can handle cutting acrylic. Certain machines will require specific types or thicknesses of acrylic so make sure to know your machine's capabilities before you start so that you don't waste money.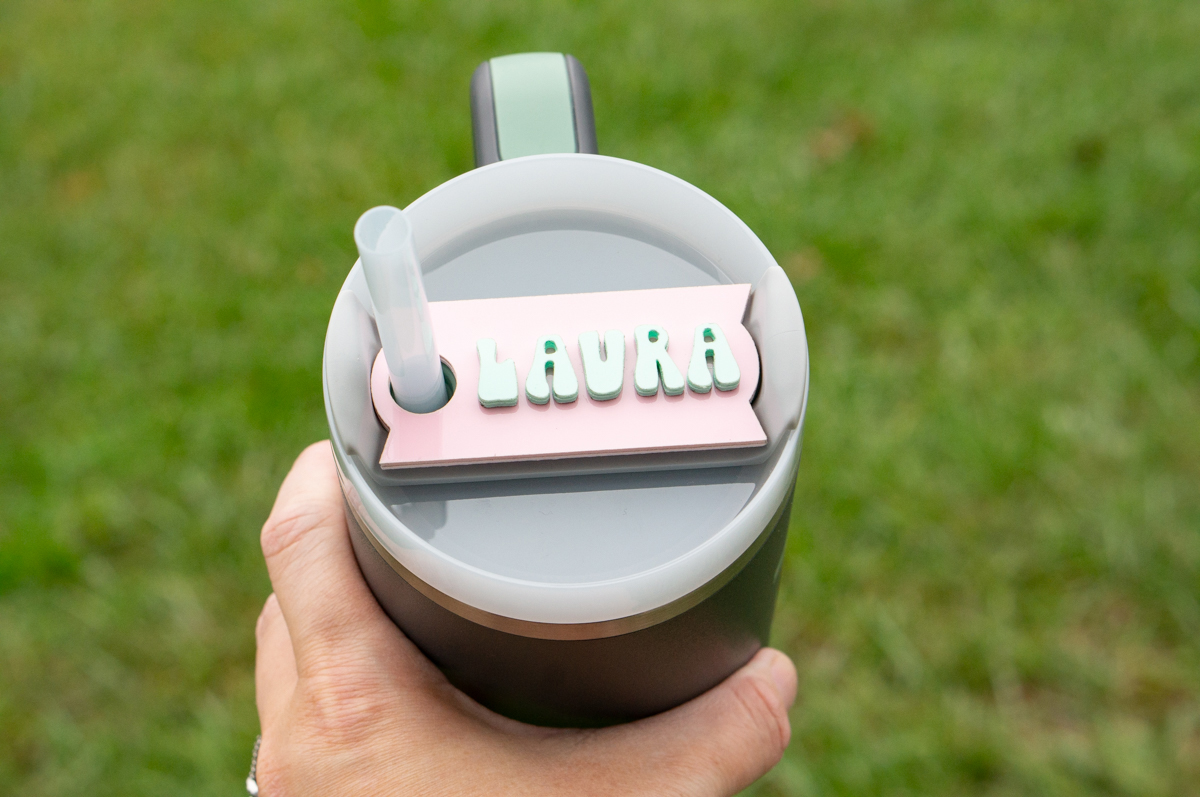 Where Can I Download the Free Stanely Topper SVG Files?
To get the free file, you have to be a Mom Envy club e-mail member. For members, click here to download the free files. You can also scroll down to the end of the page and click the large Click to Download button.
How to Use a Laser Machine to Make DIY Toppers
Check out the video below to learn how to make your own Stanely toppers.
​
What Materials are Needed to Make the Toppers?
Acrylic (I used 3 mm Cast acrylic)
3M Adhesive sheets (or another type of acrylic adhesive)
Use 3M Adhesive Sheets for Easy Application
One of my top tips for acrylic is to use 3M adhesive sheets. They are seriously a game changer when it comes to adhering acrylic to acrylic. This is the acrylic that I used with my toppers.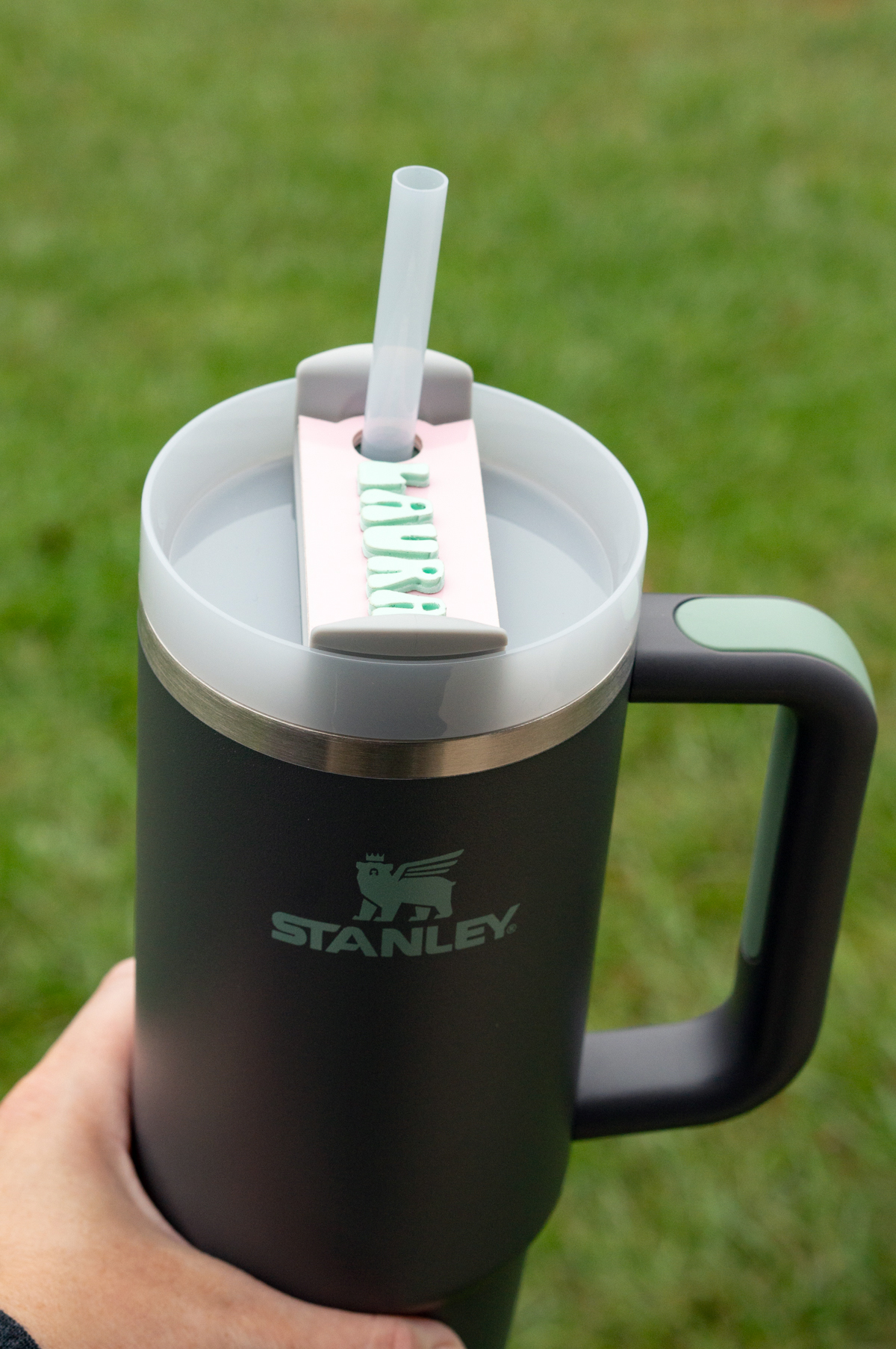 What File Types are Included in the Free Cut Files?
You'll get the following included in this set:
SVG file
xTool Creative Space
Can I Purchase a Commercial License?
Using a Craft Cutting Machine to Make Toppers
If you are using a Cricut, it can only cut up to a thickness of 2.4 mm. Depending on your Cricut and your blade, results may vary. Be sure to check the compatibility of your machine and the blades you are using.
Silhouette owners will be disappointed to hear you won't be able to cut acrylic. You could try to make the toppers out of a different material using the SVG in Silhouette Studio, but it's not something I have tested.
Can I Purchase a Custom Stanley Topper Directly from You?
No, I do not sell any sort of physical item. I only offer a digital download of the free files.
Want to See Other xTool M1 Projects I've Completed?
Click here to see all of my xTool M1 Laser tutorials and information.
xTool's Black Friday/Cyber Monday Sale – Lowest Prices EVER!
Right now, xTool is hosting a Black Friday/Cyber Monday Sale through November 30.
All machines are at their lowest prices, ever!
It's the perfect time to grab an M1 machine to make your own DIY gifts and home decor for your own family and friends. Or, grab the M1 or another one of their machines to start your own small business!
Already have a machine? Their materials are on sale, too!
Here are Some Examples of Current Machine Prices After the Sale Price & Coupon:
xTool M1 – $919.00
xTool P2 – $4,249
xTool S1 – $2,049.99
xTool F1 – $1,439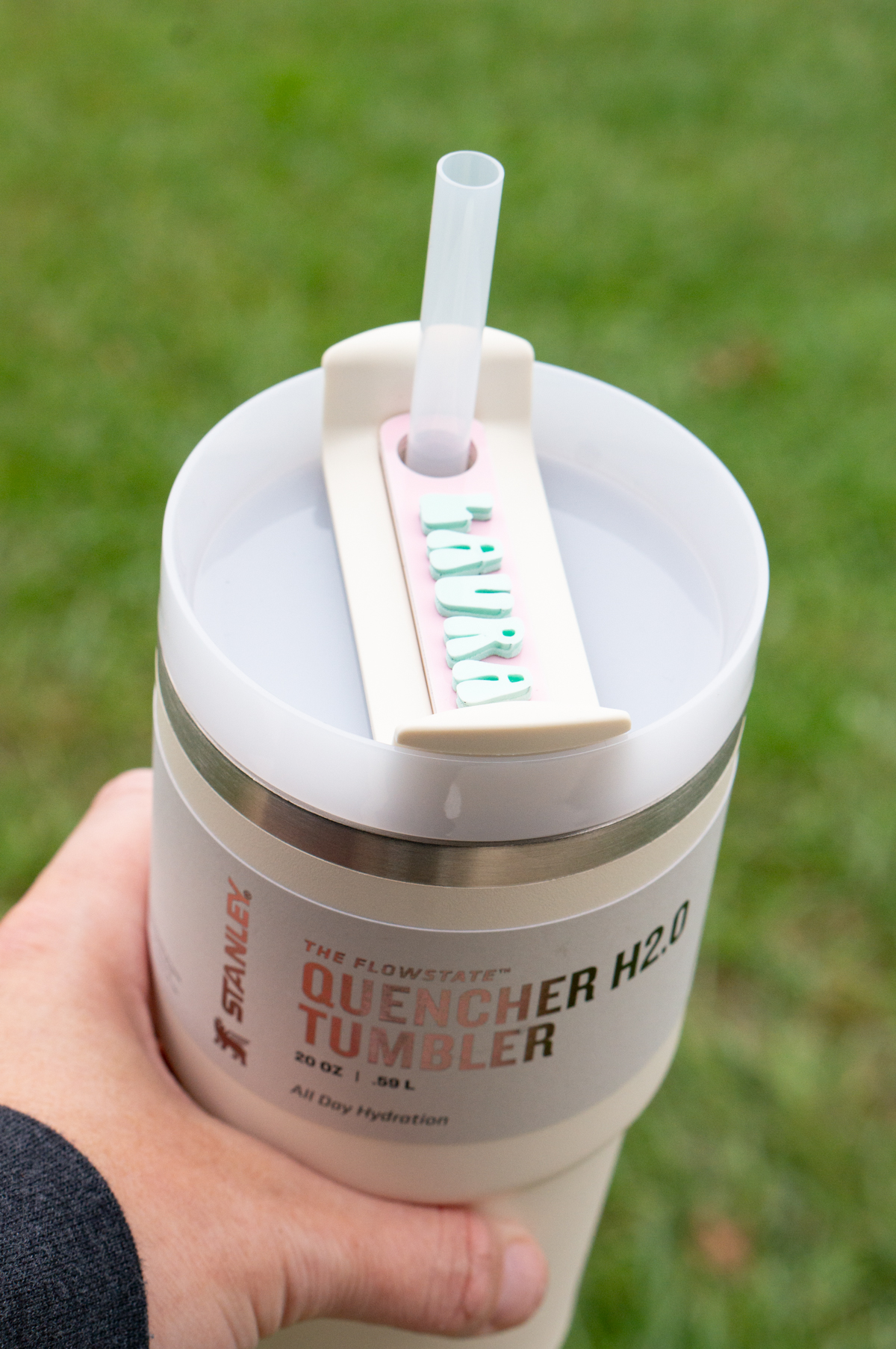 Want More Free SVG Files?
When you sign up for my Members-only club, you'll get my free members-only password to gain access to my hundreds of free designs. There are tons of freebies for your next project.
Just make sure to check your junk folder because oftentimes the sign up email ends up there. Here is the link to all of my free SVG files on my site.
​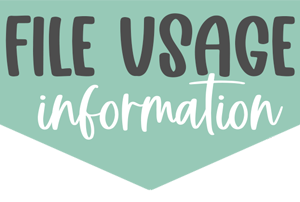 Copyright MOM ENVY 2023. Files may be used for personal use only. Commercial licenses may be purchased for SVG and Silhouette cut files. Click here to purchase a commercial license for a file. No commercial use is available for printables. Files may not be directly shared within Facebook groups, on websites, or in any other way. A link to the web page to download the files may be shared as well as one photo. The file may not be printed and then sold (including local yard sale sites and groups or at local craft fairs). The images may not be used in any way other than to share with a link to the original web page.
​