Are you looking for cute matching family shirts for Christmas? These "most likely to" Christmas shirts may be the perfect solution for your family. Not sure what I am talking about?
Families are wearing a set of shirts that say, "most likely to…" for various holidays. It's a fun way to wear coordinating shirts without having to match exactly.
Here are some examples of what I mean (and what is included for free below!)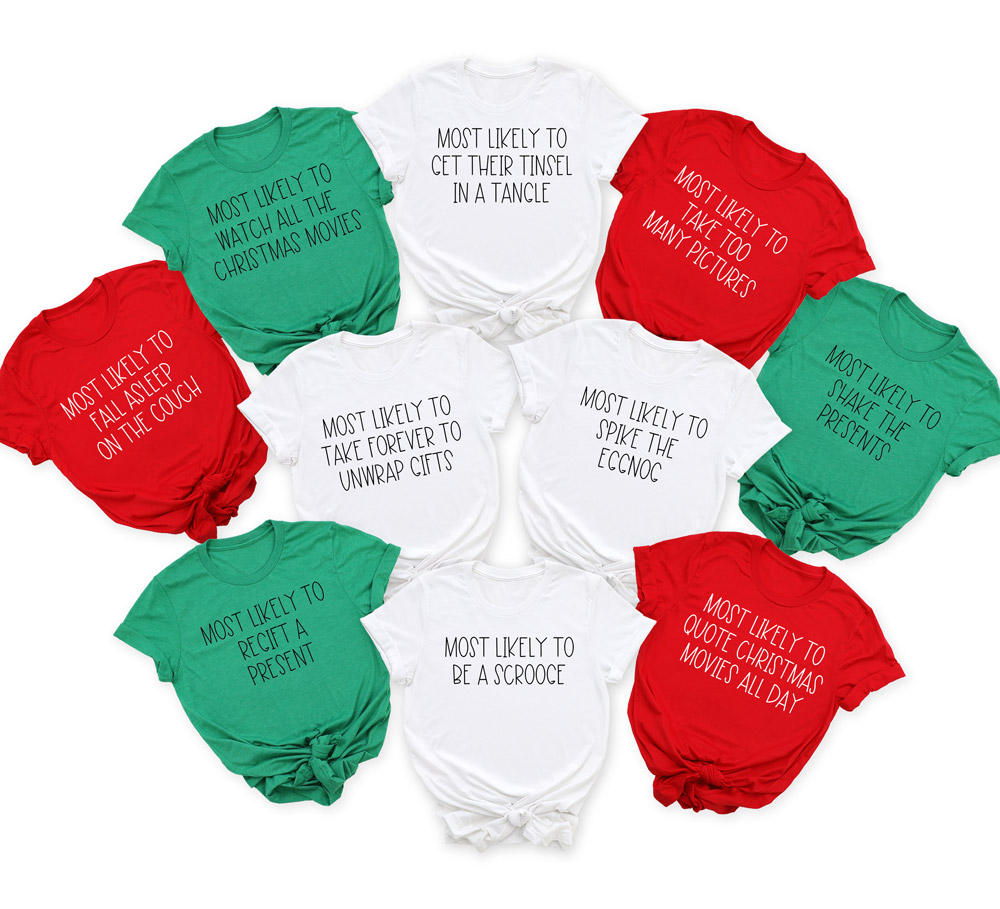 Humorous and Sweet Designs Available
Are your family members jokesters? We have some hilarious options for them. Some are a little adult, too.
Is your family not much for humor? Don't worry, we have some sweeter options, too.
Neutral Style – Perfect for Anyone!
They are a super simple, neutral design. So that they will work for any person in the family – no matter the age or style.
Plus, it also means they can fit with any type of outfit. Plaid PJs? No problem! Jeans? They go great. Only have red shirts – just use white vinyl!
You can use any color vinyl you'd like and any color shirt.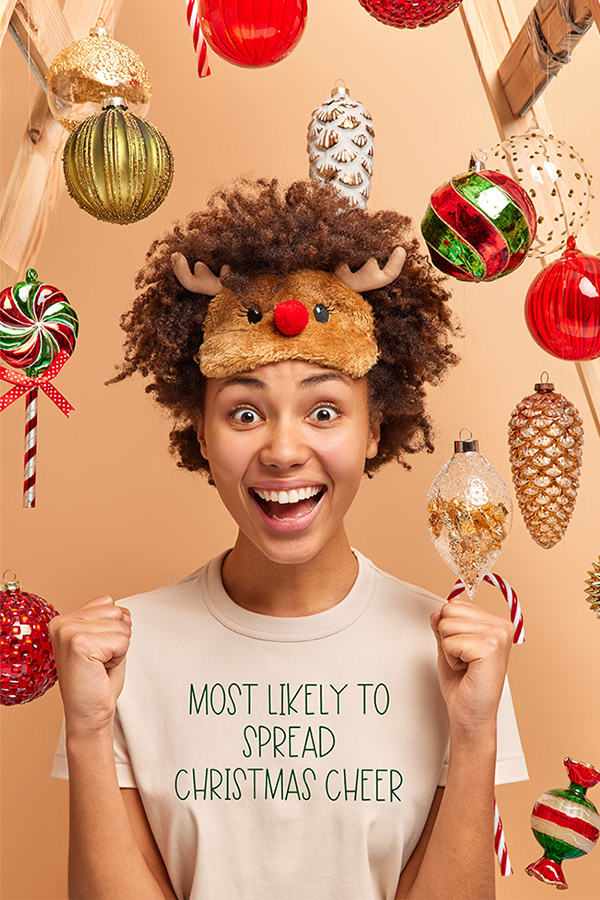 35 Family Christmas Shirt SVG Designs Available
Yep, you read that right. I have included 35 different designs. Most likely, you'll be able to find the perfect one for your husband, wife, kids, aunts, grandparents, nieces, nephews, etc.
Does Aunt Betty take forever to unwrap her gifts? There's the perfect shirt for her!
Does Emma spend her day making TikToks? We have one for her.
Is your newest adorable nephew waking up super early in the morning? There's one perfect for his little onesie.
Have a cute dog that loves to wear shirts? We have options for them, too.
Other Ways to Use the Christmas SVG Designs
These designs aren't limited to shirts. There are other ways you can use them! They'd make great gifts for friends and family.
Ornaments
Mugs
Socks
Drink koozies
Tumblers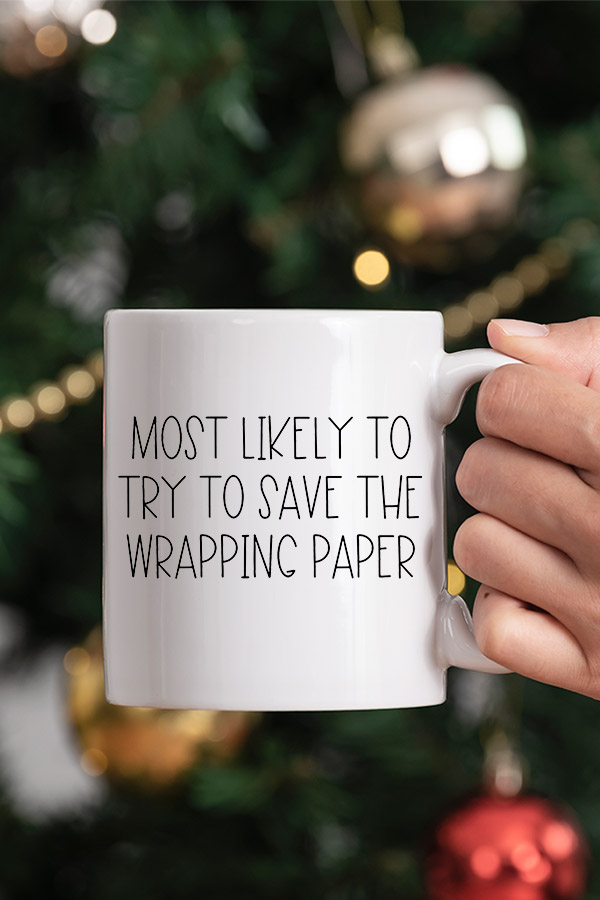 Included Designs
Most likely to bark at rudolph
Most likely to be a Scrooge
Most likely to be on the naughty list
Most likely to be on the nice list
Most likely to break an ornament
Most likely to bribe Santa
Most likely to burn Christmas dinner
Most likely to clean up the wrapping paper

Most likely to drink all the wine

Most likely to fall asleep on the couch
Most likely to get coal in their stocking
Most likely to get tangled in Christmas lights
Most likely to ignore everyone
Most likely to knock over the tree
Most likely to make a Christmas TikTok
Most likely to perform a TikTok dance
Most likely to put together all of the toys
Most likely to quote Christmas movies
Most likely to refuse to smile for pictures
Most likely to regift a present
Most likely to save the wrapping paper
Most likely to say "I'm Bored"
Most likely to shake the presents
Most likely to sing Christmas songs
Most likely to spike the eggnog
Most likely to spread Christmas cheer
Most likely to steal a cookie
Most likely to take a nap
Most likely to take forever ot unwrap gifts
Most likely to take too many pictures
Most likely to get their tinsel in a tangle
Most likely to try to bite Santa
Most likely to wait up for Santa
Most likely to wake up first
Most likely to watch all the Christmas movies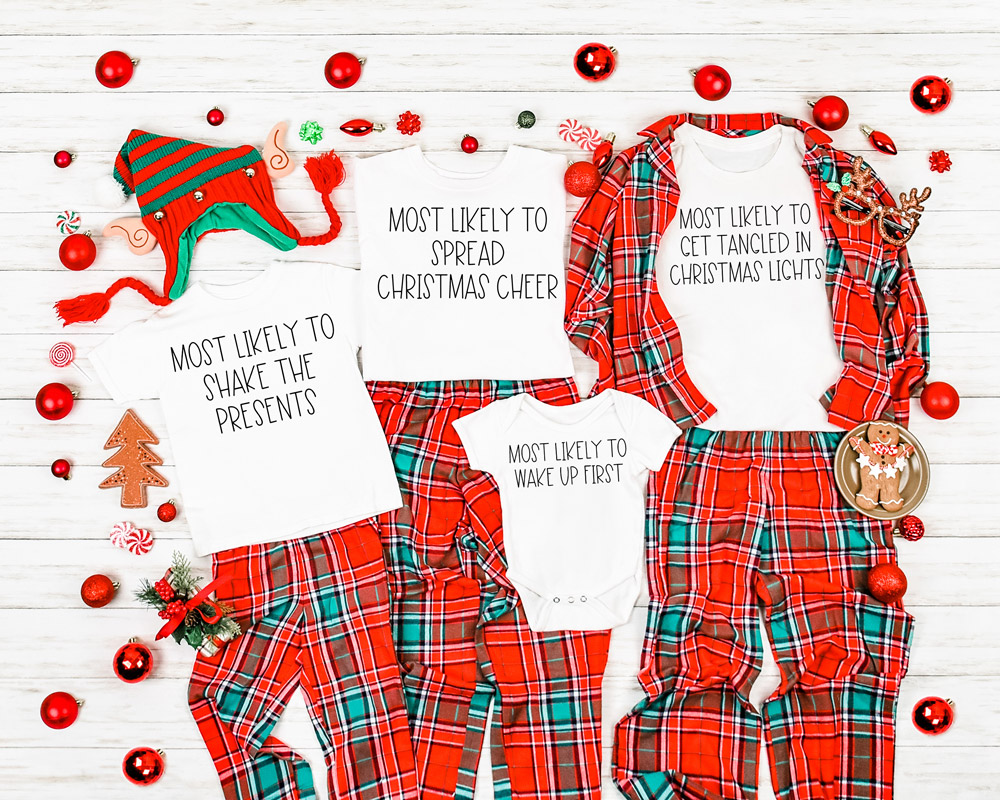 What's Included in the Download?
35 designs
SVG files
Silhouette files
You can download all 35 files below under the Download arrow.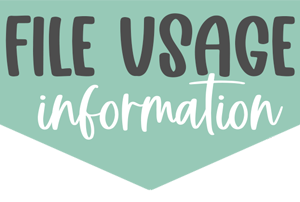 Copyright MOM ENVY 2021. Files may be used for personal use only. No commercial use of the file is available. Files may not be directly shared within Facebook groups, on websites, or in any other way. A link to the web page to download the files may be shared as well as one photo. The file may not be printed and then sold (including local yard sale sites and groups or at local craft fairs). The images may not be used in any way other than to share with a link to the original web page.
As an Amazon Associate, I earn from qualifying purchases. Click here to read more.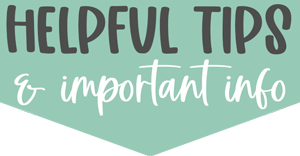 Tips and Tricks for Cutting Vinyl Designs
Thinking of purchasing a cutting machine? Check out my post on Silhouette vs. Cricut craft cutting machines.
What type of vinyl should I use?
This type of file requires heat transfer vinyl to make t-shirts. I do not suggest using printable vinyl for this design as this design can easily be made with standard heat transfer vinyl.
While many people have an okay experience with Cricut vinyl, I suggest using a higher-quality vinyl. My favorite is Stahls CAD-CUT premium plus. It takes a bit to figure out the cut setting but it melts into the shirt beautifully. My second favorite vinyl is Siser Easyweed vinyl.

What file should I use for my machine?
It depends on the type of file your machine takes.
If you have a Silhouette machine, you can use the Silhouette Studio file or the SVG file.
If you have a Cricut or other brand of cutting machine, most often the SVG file should work.