Building a custom home isn't for the faint of heart. I am sure you've heard that before, but I can tell you from personal experience that it can be overwhelming. But, is the journey worth it? Definitely. Who wouldn't want a home custom designed to meet their family's needs?
This isn't going to be a short post. It's one you may want to bookmark and come back to read as you go through the process. When I researched building a home I found the same generic posts with very little information. They got me nowhere. I want to make sure I give you as clear of a picture of building a custom home as I can.
Throughout this post, look for this color to learn more about our personal experience with each part of the process. I will be updating these sections as we move through the process and have more personal experiences to add.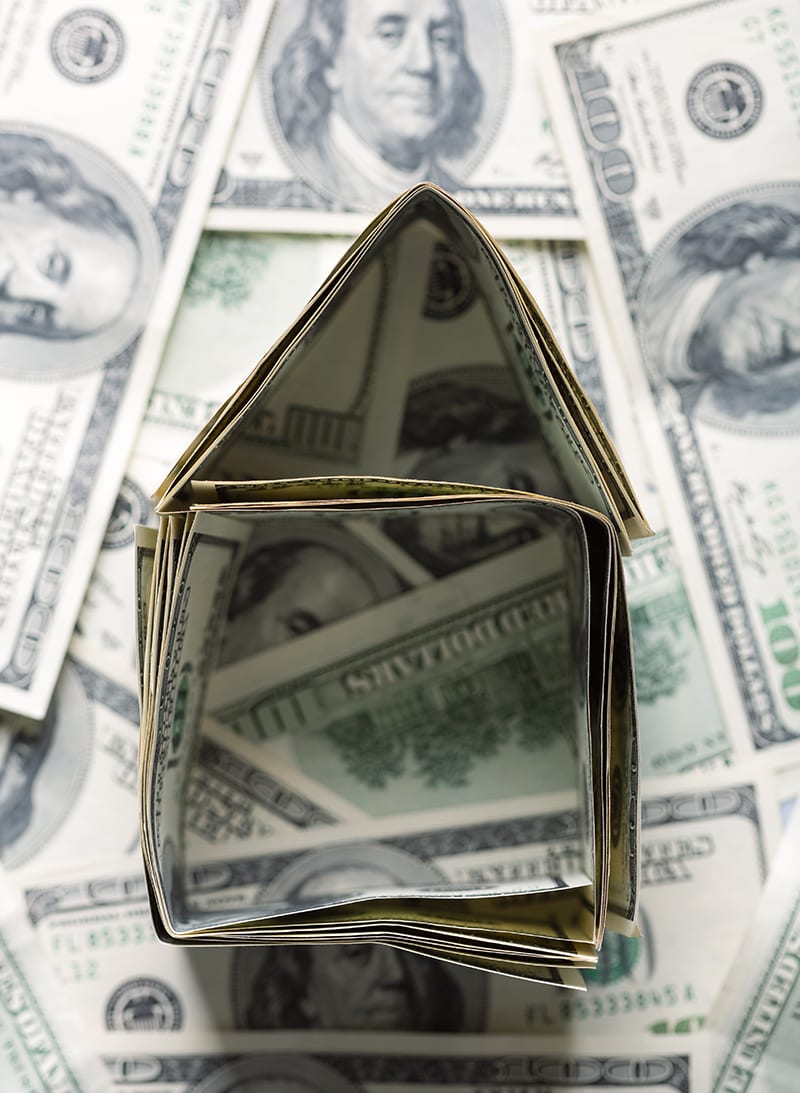 Custom Home Pricing Breakdown
Before we get started on the process, you need to understand how the pricing for a custom home breaks down.
House Structure Cost
This is the cost to actually build your home (and garage if included). This is the structure itself and everything on the inside including appliances, HVAC, etc. Price square foot has such a huge range and really depends on the area you live in. In our area, the cheapest we could find by the big box builder was about $120 a square foot. But most fell within the $130-$150/square foot range. There were also many builders that were closer to $170 a square foot. I have seen some areas in the county listing their price per square foot around $100 and others over $200. It's important to research the average for your area.
House Upgrades
Most builders will quote you the cost of the structure you design. Then, they will give you a list of their standard features. If you decide to upgrade any of those features, you will have additional costs. For example longer kitchen island, upgraded counters, upgraded flooring, decking or porch, etc.
Lot CostCost of the land that you are purchasing to put the house on. This includes any closing costs for settlement on the land loan if you purchase it ahead of the building.
Lot Preparation Cost
Each builder can tell you what the costs of your lot preparation are. The possible costs of preparing the land can include but are not limited to:
tree & stump removal
grading
driveway
front sidewalk
mailbox
basement exit
bringing electric and/or gas utilities to the home
gas tanks (burying one or having one sit above ground if you don't have natural gas available as a utility but would like to have gas in your home)
well*
septic
public water hook up
public sewer hook up
water management systems (dry wells, french drain, etc).
sod/landscaping
removal of existing structures or driveways
* Well Note – we learned during this process to never purchase a lot without a well that has been drilled and tested to meet the county or city's standards. The last thing you need is to get stuck with a piece of land that can't be built on. If the owner of the land says they will pay to put a well on it, make sure that your contract states that the well must meet county or city standards or the contract is void.
Permit and Development Fees (Also referred to as Impact and Excise Fees)
Every state and county/city has permit costs. You will have to find out from your builder or from the city/county what those costs will be. One of the additional costs you will have are development fees (also called impact and/or excise fees).
Some counties or cities within a state may have additional fees for building a new home. Your builder will know what those fees are. They can be nothing to tens of thousands of dollars (I've seen impact fees as high as $40,000).
In addition, there may be requirements for your property that you were not planning on purchasing. We are required to have multiple dry wells and a whole-house sprinkler system which are large costs that we were not expecting.
Loan Closing Costs
If you purchase the land first and then get a construction loan, you will have closing costs for both. Depending on your loan program, you will have one set of closing costs for the construction loan and it will roll into a home loan. Or, you will have closing costs for the construction loan and for the traditional home loan at the end of the build.
Loan Interest Costs During the Build
Either you or the builder will have to pay interest on the loan during the build. This is a question to ask your builder. In our area, builders used to pay interest. Now, it's rare to find a builder that does.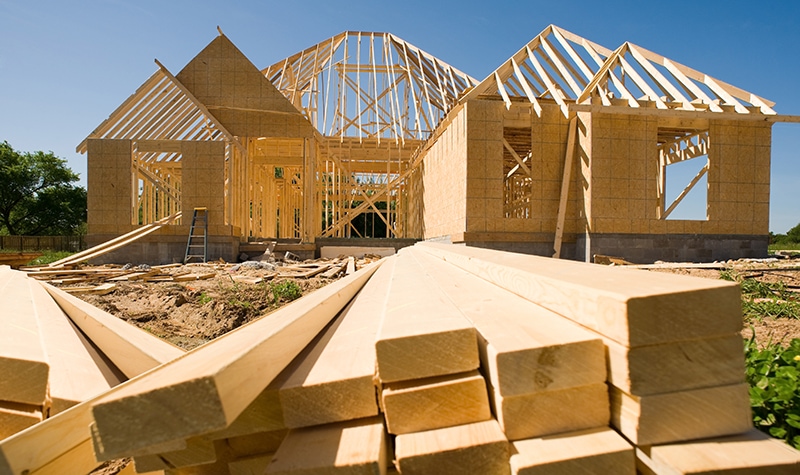 Building a Custom Home – The Process
Create a Plan
And I don't mean floorplan. Before you get started, you have to sit down with your significant other (or on your own if you're doing this solo) and have a conversation. I know what you're thinking, my husband (and/or wife), hates to "talk." I know that each time I ask my husband to "talk," he rolls his eyes so hard he can see his brain. But this is a really big life decision and it isn't one where you can just "wing it." So it's time to annoy your significant other and ask them to sit down and create a plan together.
Why? Because as you have already heard, building a custom home can be a stressful process. If you go into it without a plan, be prepared for even more bumps. The more prepared you can be and the more on the same page you can be, the smoother the process. The last thing you want is to get in a giant fight in front of your builder over how big of a house you are building.
What type of things should you discuss in this meeting? Here are a few questions to ask yourselves.
Where do you want to live? (This is most important -> see below)
How big of a house do you want to build?
Do you want a rancher, 2-story, cape cod, etc?
How big of a lot do you want?
Do you want a walk-out basement? A flat level lot? Lots of woods? Completely cleared lot?
What type of setting do you want for your house – neighborhood, country, city, etc.?
When do you want to be in your house?
How much do you want to spend a month on your mortgage?
How much do you want to use from your savings?
What do you need to do to sell your home?
Are you going to sell first and rent somewhere?
Would you rather try to live in your home until your new home is built?
Why would building a custom home be a better option than just buying something that's out there?
Does your city or county have building impact fees? (this is something to look into)
And, be prepared to sit down and have this conversation many times during the building process. Your answers will possibly change as you learn more about your budget, availability, and what you do/don't like.
Now that you have your answers, for now, create a plan. Assign tasks so that you don't fight over who should have called who. And decide what step you are going to take next.
Our Personal Experience:
Our answers to these questions changed a lot. And I mean a lot. Read more about our ever-changing plan here. We changed our location and the size of our home many times. And our budget? It definitely changed. The only constant was that we wanted a mostly level, clear lot.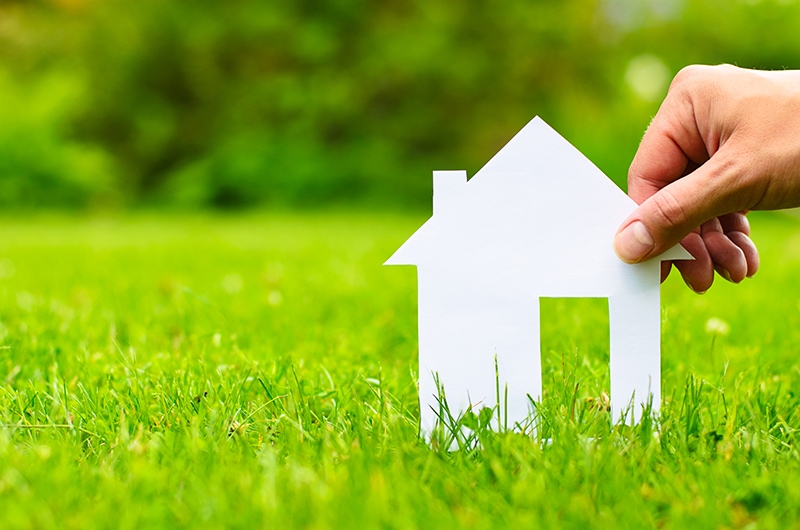 Location, Location, Location
When building a custom home, understand that your location is the most important factor. If you're building a custom home, you can change anything you want about your house. The one thing you can't change is the lot and where it is located.
Have a city you think you would love to live in but you haven't spent much time there? Go visit the area. Check it out in the early morning for traffic, in the middle of the day, in the afternoon, during rush hour, on the weekends, on different days of the week, and especially at night. Don't just go once, go many times.
Why? I know it may seem a little stalker-ish. BUT, you may learn something about the area that you never knew before. Maybe the traffic in the morning is nearly impossible. Or maybe it's loud in the evenings due to a train nearby. We ruled out certain areas once we went there and really took a good hard look at them.
Also, calculate how long it will take you to get to work, grocery stores, school, Target or Walmart, a building store such as Home Depot, restaurants, your families' houses, etc. Make sure you are both okay with how far your new home will be from the important locations in your lives.
Be prepared to look at different areas as well. Not every area will end up having building lots that will work in your budget. Be prepared to look at different areas. And if you're set on one area, be prepared to wait until a lot that checks all or most of your checkboxes becomes available. Don't settle on a lot or location you don't love because you're eager to get started. You're building your forever home – do you really want to be unhappy about the location or type of lot?
Our Personal Experience:
We wanted to live within a certain distance from my parent's house, grocery stores, and Target, we only wanted to live in certain school districts, and we couldn't afford to live everywhere we wanted (the county my parents live in was just too over budget). This narrowed us down to a few specific areas.
From there, we wanted a lot that was over an acre and one that was flat and mostly cleared (we were okay with woods but wanted it to be at the edge of the property or had at least an acre of it to be cleared completely). We preferred living in a neighborhood but knew that would be difficult to find so we were willing to live on a road as long as it wasn't too busy.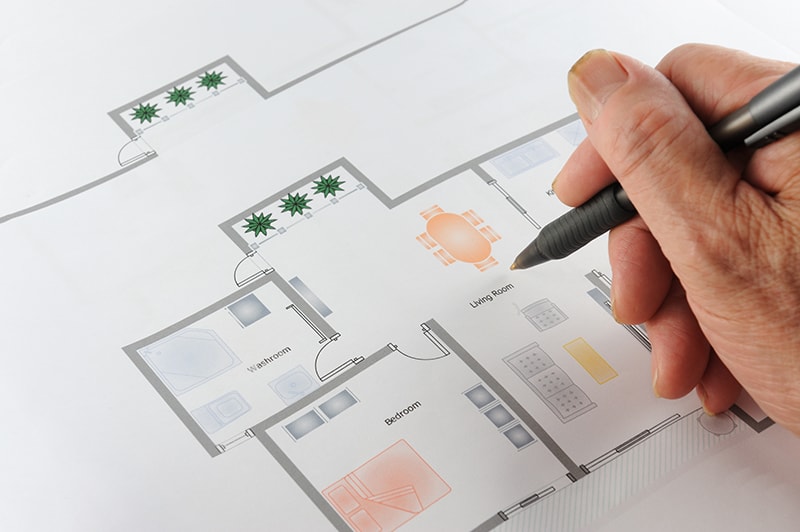 Get Floorplan Inspiration
Get Pre-Approved & Determine Your Budget
Can you afford to build? That's the big question most people looking to custom-build a home are unsure about. If you and your significant other are well-to-do, you already know the answer to this question. But for most people, the question isn't too easy to answer.
Research banks in your area that offer construction loans. After reviewing their products, pick one and set up a meeting to get preapproved and determine your budget. The bank you meet with may not be the bank you use for your loan. And that's okay.
Just because you meet with a bank, it doesn't mean you have to use their construction program. We will discuss this later. For now, you just need to get a ballpark of what you can afford.
First, you need to talk to the bank about what you want to pay a month on your mortgage/taxes/insurance. For the most part, banks will pre-approve you for more than what you are comfortable paying a month (at least that is how it is for most people). Instead, determine what you want to pay each month and work backward from there.
*Remember, your budget will change a bit until you can lock in your loan rate. Monthly mortgage payments are dependent upon current loan rates. That is why I say that this is a ballpark for what you can afford. It's not going to be exact until further in the process.
During this meeting, you need to find out if you can afford to build your custom home while living in your current home. You may have to sell your current home to be able to afford to build. If you have to sell your home, you will know that your timeline will be dependent upon when you sell your home.
Next, find out what you need to bring to the table in cash to be able to build. If you don't want mortgage insurance, you'll need to at least have 20% down by the time your construction loan rolls over into a home loan (this was really important to us because mortgage insurance is expensive). This will help you set a goal for saving if you don't have what you need.
There are other things you'll need to find out but it's better to wait until you are shopping around for a specific loan program.
Our Personal Experience:
Talking to the bank helped us so much. It gave us our budget, how we could do this jointly with my mother-in-law, and told us that it would be best to sell our home first.
We could have stayed in our home because we had built so much equity. BUT, this was too stressful for us. How much were we going to really get out of our home? When would our house be complete and how could we get it to line up with the sale of our house? Would we be able to sell our house in time? Renting our house out if it didn't sell wasn't an option for us. We determined that selling our house first would be better overall and less stressful.
Living in a rental again sucks. I am not going to lie. When you're used to living in your own home and have to go back to a rental (and for us, downsize to a space less than half of what we were used to), sucks. BUT, it provided us with a clear budget because we knew exactly how much we got out of our house. Plus, it allowed us to get into a better construction loan program. And now, we can focus on building our home instead of the stress of preparing our house to sell. Learn how we sold our home for $100,000 more than when we bought it.
Now that you know you can do this, here comes the fun part. Start to look at floor plans together and dream about your future home. You don't have to pick one yet, but you'll want to have an idea of what you want. It will help you a LOT with your builder. Plus, many builders will ask that you bring inspiration.
Where to look? Pinterest is not my favorite option. It leads to too many broken links. Here are my favorite websites to research floor plans. I will note that it is easiest to do this on a computer. I found searching for plans on a phone to be too difficult; most of their sites don't run well on mobile. You can create an account and save your favorites. Don't forget to print out your top choices to take to meet with your builders.
Our Personal Experience:
You can read all about our floorplans with a mother-in-law suite here. We took multiple floor plans and our builders created us a custom plan based on our needs.
Google Custom Home Builders + Your City
Head to Google and search for custom home builders in your city or county and state. For example custom home builders in Jacksonville Florida. Start to browse the builder's websites. Pay attention to any pricing information (if you're on a budget, stay away from any builders that only talk about luxury home building).
Do they have social media? If they do, head to their Facebook pages or Instagram accounts to see their newest builds. I find most don't update their websites often but many do update their social media pages. But don't judge a builder based on their website. We found many don't keep up their online presence.
Are there reviews for the builder? Type in the name of the builder + reviews after it and see what you can find. Sometimes you'll find nothing, sometimes you'll get a lot of information. Remember, more unhappy people will write a review than happy people.
Found some builders you like the looks of? Write down any of the builder's information and start to call or e-mail them. Many builders don't have fancy websites that they update often. Your in-person meetings are more important.
Now, it's time to start looking for land and setting up meetings with the builders you are interested in.
"Date" Your Local Custom Home Builders
Set up either in-person meetings or phone calls. Make sure you get the answers to the following questions:
What is your process for custom home building?
Do you have your own floor plans? Can we modify your floor plans to meet our needs?
Can you design a custom floor plan for us? What is the cost?
Do you own any lots? (in our area, most builders do not anymore)
Are you currently building any neighborhoods? (sometimes builders have a large lot of land they subdivide and build a mini-neighborhood).
Do you pay the interest on the loan during construction or do we?
How long does the build take from the start of breaking ground?
How long does it take for you to get permits?
Do you know the county impact fees?
What is the average price per square foot?**
What is the starting cost of land prep? (This price will increase depending on what your lot needs. Longer driveway, bringing utilities to the site, digging wells, etc. But there most builders have a starting point for this fee).
Is the price secure at the time of your contract or can it fluctuate based on contractors and rising costs of materials outsourced?
What type of building materials do you use? (Then you can research the material quality)
How do you communicate the progress of the build with us?
Can we visit the build site? How often? Who do we ask before we stop by?
What does a change order cost?
What down payment do you need from us when we sign the contract?
**Price per square foot. Many builders don't like to answer this over the phone so you may have to meet them in person to find out. And many don't like to answer this even at the first meeting.
Get a Realtor and Look for Land
While you are talking to builders and obtaining information from them, you should simultaneously be looking for land if you don't have land yet. Find a realtor (any will work but finding someone that specializes in land is a bonus). If you know approximately how much your home will cost to build and the starting cost of your land prep, you'll know how much you have left in your budget for your land. If you are unsure, start to look at land and pricing. Then you'll know that you have to keep your house a certain size if you want to make sure you can purchase land within a certain budget.
Don't forget, when you look at the land think about additional land prep costs (your builder can help let you know approximately what those costs will be).
Land doesn't move as quickly as houses in most cases. So oftentimes you can find a lot and not rush to purchase it. But, if you've found land that you love and can't pass up, you can purchase it ahead of deciding a builder. But, it is risky if you don't know your exact budget. You can also put in an offer and try to push out your settlement date to give you time to meet with builders and get a better idea of pricing. If you have a roomy budget, then I would go ahead and purchase land as soon as you find the land you love.
Our Personal Experience:
I'll admit, we did things in a chaotic order. We had been talking about building a house for a long time. Many builders that we talked to expected us to already have land purchased before we spoke to them (but this isn't always the case).
In addition, land in the area we wanted was scarce. So when a lot that met all of our requirements came up, we didn't want to miss it. It was scary but we bought the land before we sold our house or signed a contract with a builder. It's not how I suggest doing things but sometimes, you have to do what you have to do. For us, it was a risk worth taking.
Decide on a Builder and Sign a Contract
If you like a builder, hold a second meeting with them and discuss possible floor plans, costs, etc. Definitely meet with a builder more than once before signing a contract with them. Pay attention to how quickly they respond to phone calls and e-mails. Did you like the experience you had with them during your meetings? Were they intimidating? Were they hard to obtain information from? Did they make you feel comfortable?
Finding a builder that you are excited to work with is extremely important. It's why I said it's like dating. You can't just pick the first builder you meet (unless of course, it's love at first sight). It's important that you find the builder you think is right for the job and will build you the best house possible.
Our Personal Experience:
We made a lot of phone calls and had lots of email exchanges. I probably spoke on the phone or through e-mail with at least 20-25 builders. But, based on their responses and friendliness, we only met in person with a few builders.
We had second meetings with three different builders in our area before we chose one. One builder just wasn't custom enough for our needs. We loved his personality and how intimate the company was but he only had his own plans. The second builder we loved their price and home plan. We could have spent a lot less money if we went with them.
But, from the very beginning, they were hard to get ahold of. They were slow to answer our questions, they weren't very personal (they build large neighborhoods in addition to custom homes), and the woman we were working with lost information we sent her numerous times. They had a house plan that I fell in love with that is bigger than what we're building (for less money), but we know the quality of the home wouldn't have been as good as the builder we chose.
So, what about the builder we chose? We love them (so far). Their name is Castle Rock Builders (they're in the process of updating their website, so don't judge them based on their site. You can see beautiful videos of their most recent homes Here).
Unlike the cheaper builder we worked with, with Castle Rock, we work directly with the owners of the company. It's a lot easier to build a home when you're working directly with the owners. If you're in the Maryland/Pennsylvania area and are interested in learning more about them or any of the other builders we met with, send me a message.
I will tell you the honest truth about our experiences with the builders we met with. If you decide to meet with Castle Rock, let them know that Laura sent you so that John tries extra hard to impress you (kidding, of course, he is just as wonderful with everyone he meets with).
Get Serious about Finding Land
You've signed your contract. Now is the time to get serious about purchasing your land if you haven't already. If you get it before you're ready for a construction loan, that's okay. You can either push out the settlement date (based on the seller) or you can just purchase the land and then roll it into a construction loan later.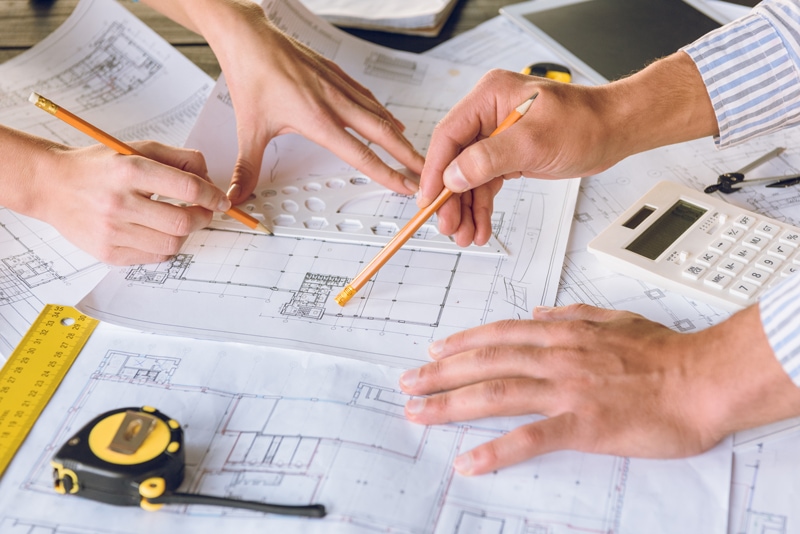 Floorplan Meeting & Additional Building Meeting
Most builders will walk away from your last meeting with some sketches for your house plan. Once they create real plans, you will have a meeting to review the plans. This is the time to look the plans over and make any changes needed. When you have multiple people sharing ideas around a table sometimes things get lost so make sure that everything you spoke about at the last meeting is on the plans. To obtain a loan, you will need your finished floor plan.
Our Personal Experience:
Seeing our plans drawn out made us realize that we needed to make some changes. I made some minor changes to the kitchen and we changed the layout of our finished basement. Don't worry about annoying your builder by making changes.
My husband has to constantly remind me that I need to speak up when I don't like something or I have an idea about the house. We are paying a lot of money to our builders and they are working for us. Even if you annoy them or nag them with little details, it will be worth it to make sure you get exactly what you want in your home.
Search for a Loan Program & Obtain Your Construction Loan
If you haven't purchased your land, you should be able to find a loan program that will allow you to purchase your land and create a construction loan from the start. If not, you will need to find a construction loan that you can roll your land loan into.
Just like your builders, you want to research your loan options. There are many programs out there. Your builder will have some suggestions but they may not be the best program in town. Do your research.
As much as I would like to give you information about the loans programs we found, it won't do much good. Every location is different and the loan programs can change at any time. Call around to various banks and find which program fits your needs the best.
Our Personal Experience:
We had no issues, in the end, finding a loan. Our lender was helpful in explaining our options and helping us to choose which one was best for our situation.
Your Builder Applies for Permits
Once you have your loan and final floor plan, your builder can apply for permits. The time permits take depends on your county or city. In our county, we are told it takes about a month. But no matter where you are, be prepared to wait for your permits.
Our Personal Experience:
This went very smoothly for us. Our builder had no issue getting the permits to build.
Preconstruction Meeting
This is a major meeting you will have with your builder before they start. Different builders may call it different things. But in general, this is the meeting where you go over your floor plan and all of your choices and upgrades.
You make sure that everything looks correct on the blueprints and that you and the members of the building team are all on the same page. If you have any concerns or questions, now is the time to make sure you bring them up.
Changes during the build process can cost you money and some changes can't be made without going back to the county or city for more permits or approvals. Again, don't be shy. Ask any and all questions you have.
Our Personal Experience:
This went smoothly for us. I will say this is by far the most important meeting you will have during the entire process. It is SO important to discuss any and all changes, possible additional costs, concerns, etc. ahead of breaking ground.
Choosing Finishes & Upgrades
This is one of the best yet most stressful parts of the process. You get to select your materials and any upgrades to your home. This part of the process varies based on your builder. Some builders have design centers, others will bring you samples, or provide you with catalogs, or even take you out to various suppliers to select your materials. If you have any other upgrades you'd like to make, now is the time to decide.
Our Personal Experience:
In our experience, this happened throughout the build process. I assumed we would have one big meeting and make all of our finishes and upgrade choices. But for us, it happened during the entire build process.
While some upgrades cost more than we expected, some also cost less. This went smoothly for us.
The only trouble we had was in selecting materials. Our subcontractor for our flooring and tile was extremely limited. We had to do a lot of push back to get our builder to ask them to find us additional options. Their options were limited and very outdated in style.
Breaking Ground
Once your builder has the permits and has gotten the okay from you, they will break ground. This is the start of your build and when they prep the land and pour the foundation.
Our Personal Experience:
Breaking ground was delayed but other than that, it went great! My youngest son and I were able to sit and watch from our car.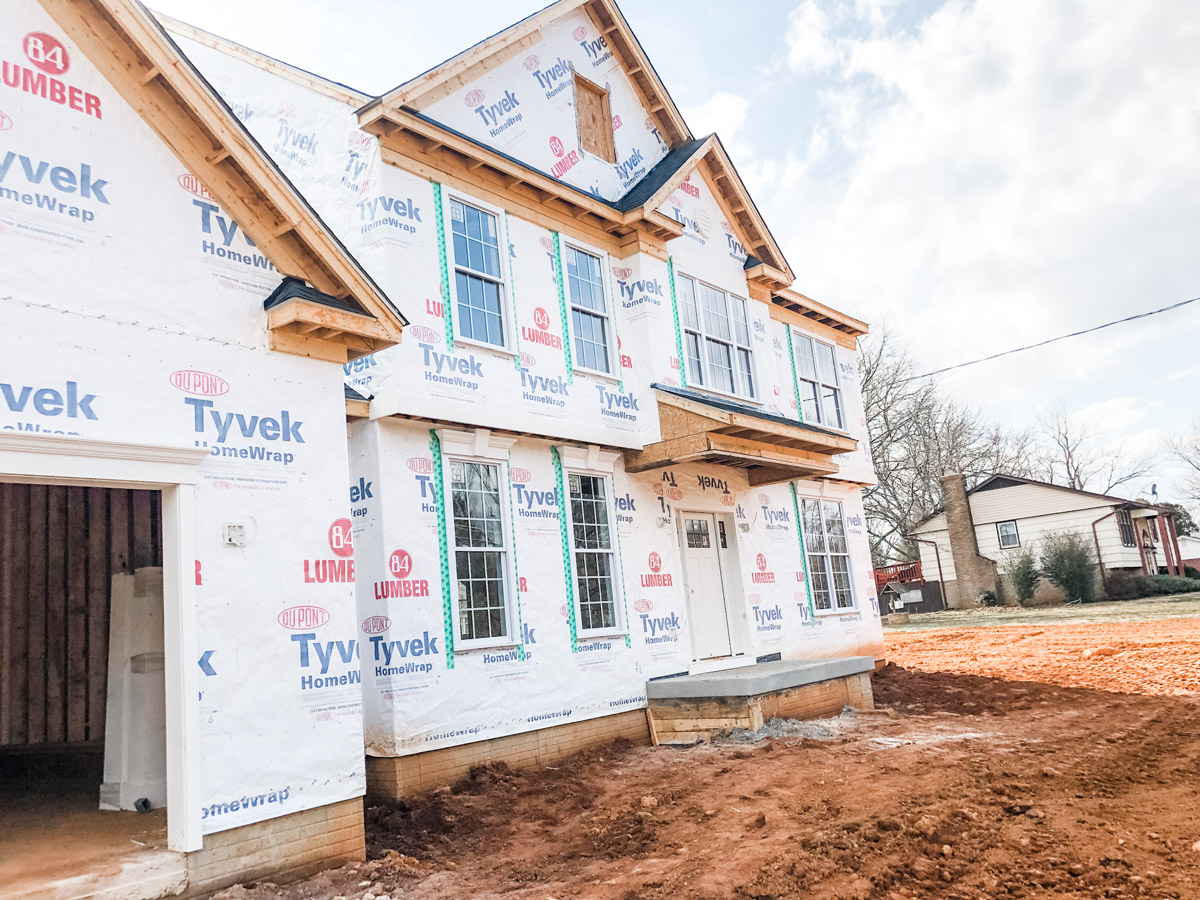 Building
Your builder and their subcontractors will work to build your house. During this time, they will make "draws" from your construction loan. As this happens, your monthly interest cost/loan payment will increase (for you or your builder, depending on who pays the interest).
Can you see the house during the build? The short answer is yes. But, each builder will have a different policy. Our builder has a policy that we can see our home whenever we'd like, as long as we call and ask them first. And of course, while visiting the home, you must take any safety precautions they ask you to take (such as wearing a hardhat and closed-toed shoes).
Our Personal Experience:
We had no trouble seeing our house during the build. We did have some issues with some of the subcontractors (mainly our tile, and flooring subcontractor). We felt their work was subpar and we wish we had spoken up sooner about it before all of the work was done.
It is important to visit the house on a regular basis during the build so that you can oversee it and catch any mistakes (for example, we caught that they forgot to put in our shower bench. Had we missed this, it would have been a much more costly mistake later in the process).
Electrical Placement
During the building process, most builders will have you come in to make decisions on electrical outlet and lighting placements. You will walk through the home and they will make notes on where you'd like to place any additional outlets. In addition to outlets, you will also decide where cable and phone jacks will be located.
Our Personal Experience:
I suggest that you truly take your time making electrical outlet decisions. We forgot a few outlets and don't love the placement of all of our lights or light switches. Take some time ALONE to walk through the house without the electrician or builder.
We felt pressured by both our builder and electrician about certain decisions. We wish we had made own decisions ahead of time alone instead of in coordinating with our builder and electrician.
Final Walk-Through
At the end of your build, you will do a final walk-through with your builder. You will make notes of any changes that need to be made and anything that needs to be fixed.
Our Personal Experience:
Make sure to really look the house over thoroughly during the daylight before you have this walkthrough. Unfortunately, we missed multiple items. In addition, I suggest having a private home inspection done. We truly regret not doing this just to have been on the safe side.
Loan Rollover or New Loan
Depending on the type of construction loan you obtained, your loan will either roll over into a new conventional home loan or you will have to have a closing on a new conventional home loan.
Our Personal Experience:
This actually went extremely smoothly. We had no issues with our loan rollover.
Is it Worth It?
Years later, yep. I still feel it was totally worth it. Even with all of the bumps, we still feel that it was totally worth it. Send me a message if you want an honest opinion about how I feel now.