This bullet journal tracker is here to welcome you to Day 7 of 24 Days of Mom Envy Freebies! Are you planning your resolutions for the new year? Are you here because you're desperate to find some motivation to attack your goal?
One of my favorite ways to use my planner is to track progress on a goal. Did you know that studies say if you write down a goal, you're 42% more likely to achieve that goal? Maybe that's why planner people swear by their planners – they truly do make us more successful.
Why not have a little fun as you track your goals? If you missed it, I have a 2018 year in review planner printable and 3 free goal setting worksheets. This bullet journal tracker will take your proposed goals and track them into reality. Let's take a look at them.
Bullet Journal Tracker
For today's bullet journal tracker, I wanted you to have the ability to be motivated with some quotes or to design your own motivation on a blank version.
What can you use this tracker for? The possibilities are truly endless. Here are some ideas:
weight loss
no spend
saving money
days without a soda
days without an anxiety attack
mini goals/tasks
weeks you've kept to your cleaning schedule
days you got 8 hours of sleep
exercise tracker
…and so much more!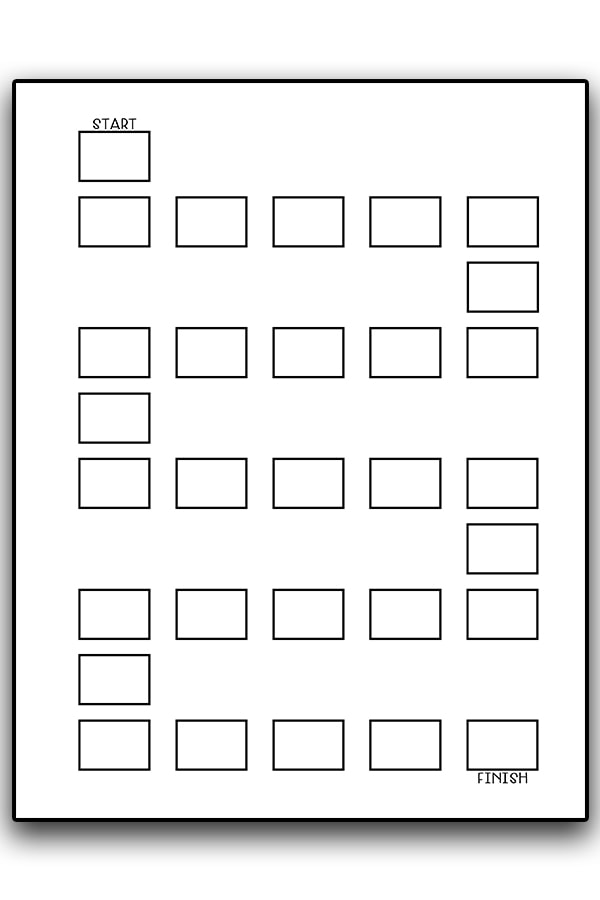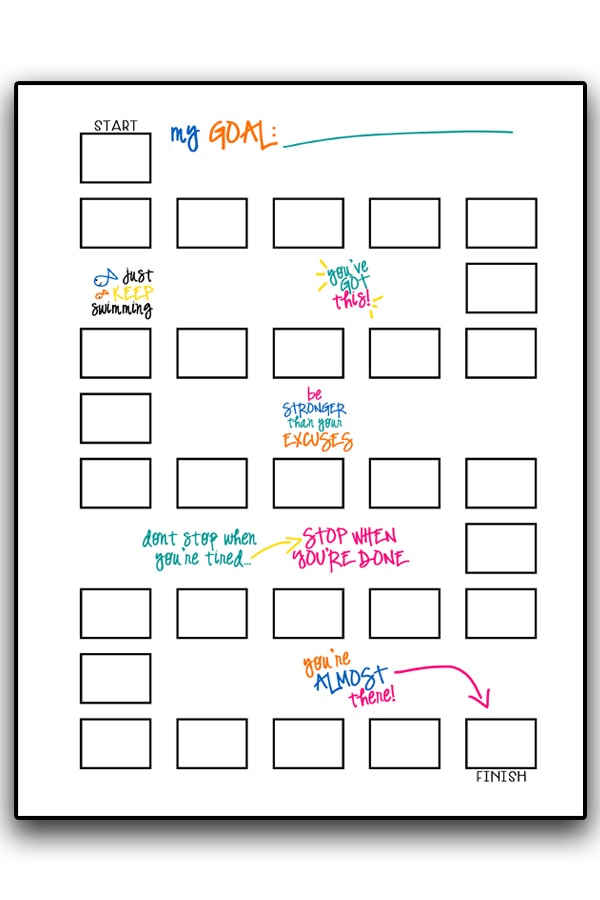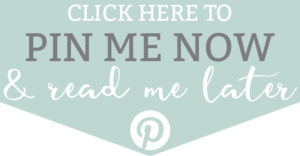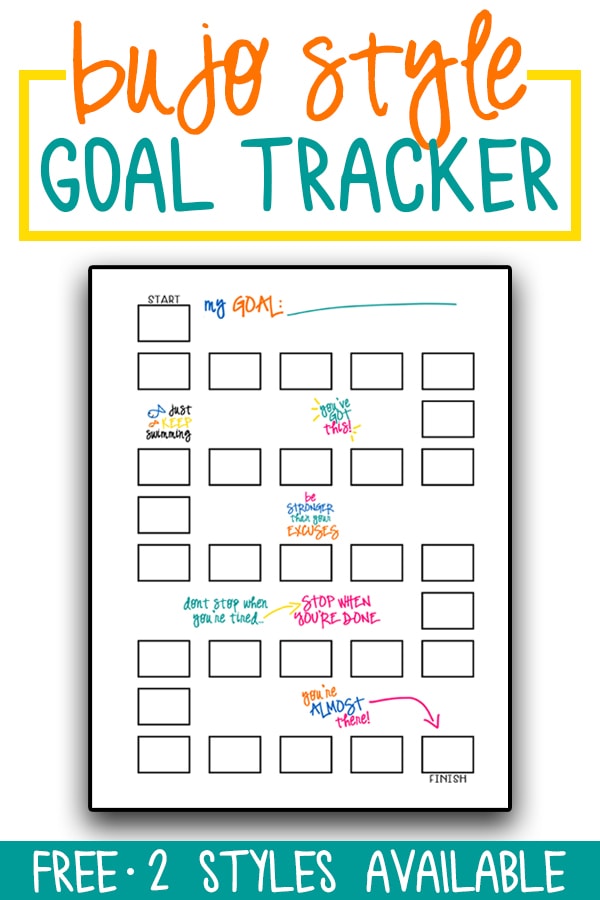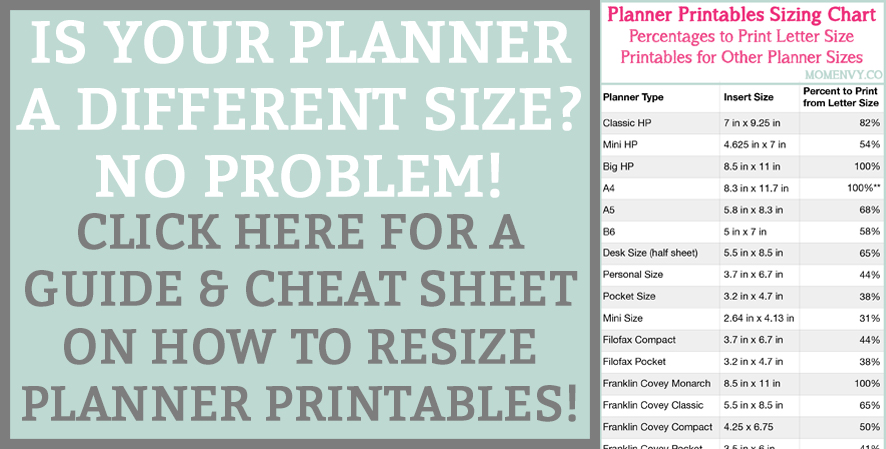 Want more FREE Planner Printables? Don't miss our other sets from the 24 Days of Mom Envy Freebies!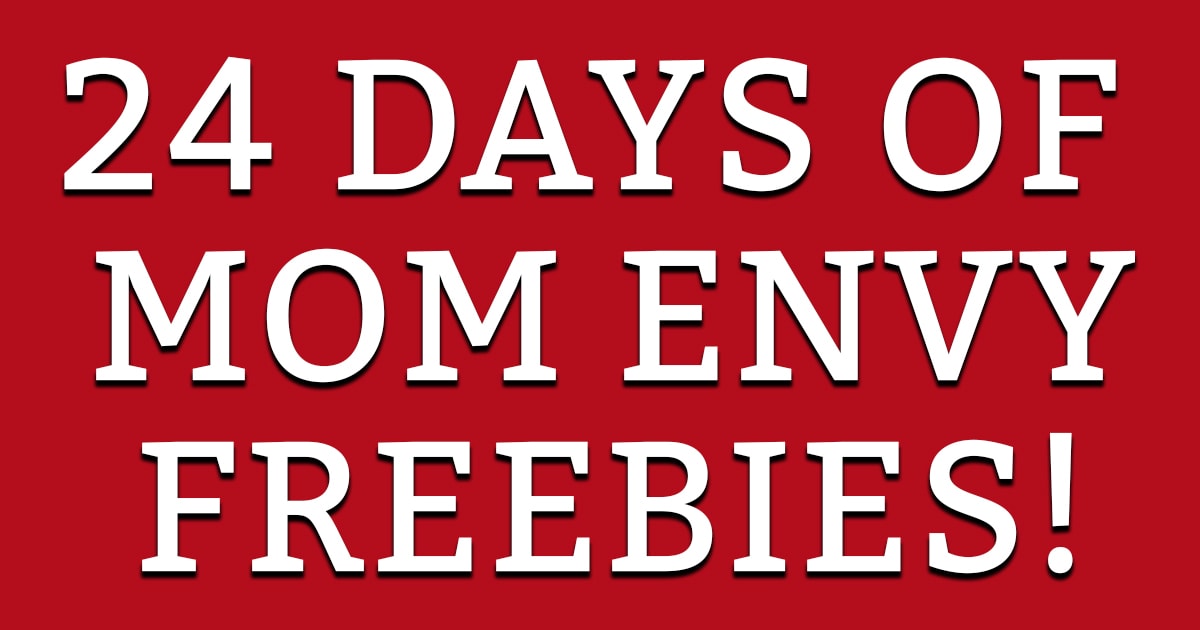 Copyright MOM ENVY 2018. Files may be used for personal use only. No commercial use of the file is available. Files may not be directly shared within Facebook groups, on websites, traced in Silhouette or Cricut program, or in any other way. A link to the web page to download the files may be shared as well as one photo. The file may not be printed and/or created using vinyl and then sold (including local yard sale sites and groups or at local craft fairs). The images may not be used in any way other than to share with a link to the original web page.