Have you ever used a habit tracker printable to track your monthly habits? If you have bad habits you want to get rid of or new habits you want to form, then using a printable habit tracker is a great way to track habits (good and bad).
Maybe you want to work on a new goal for yourself this coming month and need a way to track your progress. Or maybe you have specific habits you want to track throughout the month. Or, you have certain tasks that you only do so often and you want to keep track of them.
Tracking your habits doesn't have to be about tracking the most difficult goal or task. It's important to track progress of small changes you make, too, not just the big ones.
It can really show you patterns in your life. It's a great idea to use a tracker if you're struggling with something (such as water intake, cleaning, folding laundry right away, not ordering take out, etc).
It is an easy way to see visually track a habit and see how much of something you are truly doing in a given month (or year). For many people, habit tracking is eye opening.
No matter the reason behind needing one, this set of free printable habit tracker templates is versatile to work with many different habits and tasks.
Plus – this type of tracker allows you to track multiple habits and tasks at one time in the same month. Here is an example below. I used different colors for each one so I could easily tell each habit apart.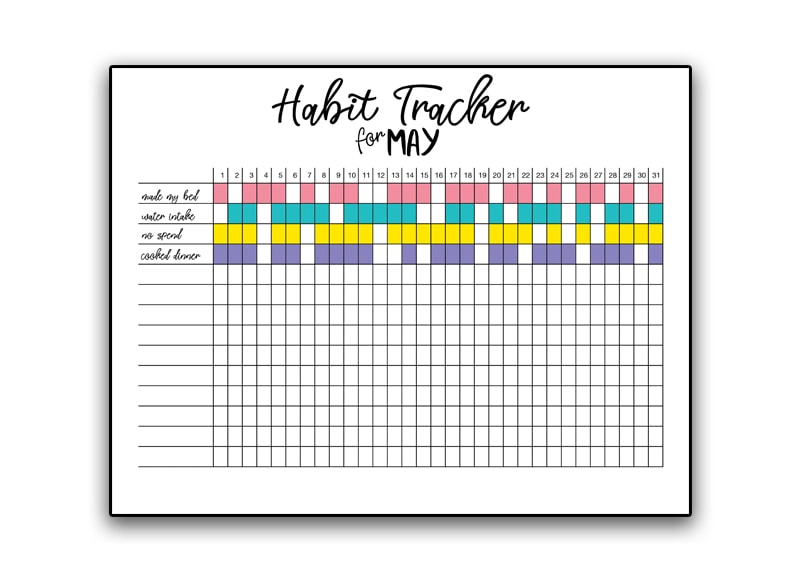 What is the Point of a Habit Tracker?
Our planners help us stay sane. They tell us where to be and when. But sometimes traditional planners just don't have as many options for tracking our habits, moods, tasks, projects, etc.
These habit trackers can be printed and placed within your current planner system. You can print a copy for each month or print the yearly tracker for the front of your planner. It's versatile and can be used in so many different ways.
Tracking our good habits, daily routine, and goals can really bring on a positive change to your daily routine or progress toward a goal. Writing down a goal and tracking progress has been shown to increase success rates.
Each year, tens of thousands of people make New Year's resolutions. But, most people give up on their resolutions by sometime in February. Tracking your progress will help you stay focused on maintaining better habits that will help you with your goal.
Are the Trackers for Monthly, Daily, Yearly, or Weekly Tracking?
There are two different styles available. A monthly tracker and a yearly habit tracker.
On the monthly tracker, you will be tracking every day of a single month. This tracker is perfect for daily habits such as drinking water, exercising, no spending, etc.
The yearly tracker tracks items by month (i.e., checking off if you completed something in January, February, March, etc). This is perfect for items like volunteering, changing filters, deep cleaning an item, etc.
Is there a Habit Tracker for Each Month Included?
Yes! There is a free monthly habit tracker available for each month. This includes a second tracker for February during a leap year.
Unsure of What to Track in your Planner?
Don't have a particular habit or task you want to track? I've got you covered! There are a ton of things you can track.
First, when you download this set of trackers, you will get a long list of things to use a weekly habit tracker or monthly tracker with. The items under the monthly column are items you can use one of the free monthly trackers. The items under the yearly column are items you can track using the yearly tracker.
But if those ideas don't interest you, I have a list of 175+ you can track in your planner. In this list, you are sure to find so many habit tracker ideas that could be beneficial for you to track monthly or yearly. It's a substantial list of habit ideas.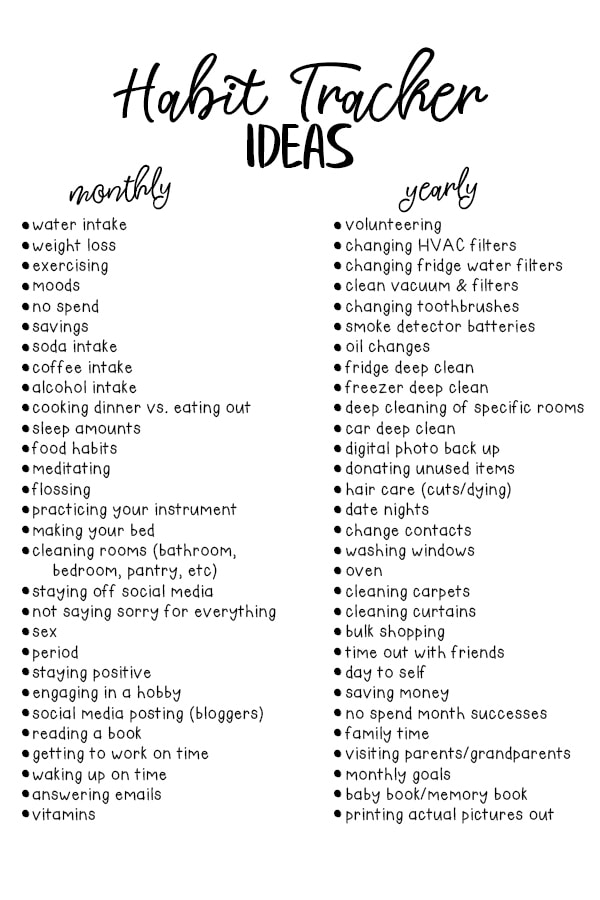 What Do the Habit Tracker Printables Look Like?
This tracker is styled to be like a bullet journal habit tracker.
Here are the two blank habit trackers available. There is a yearly and a monthly option.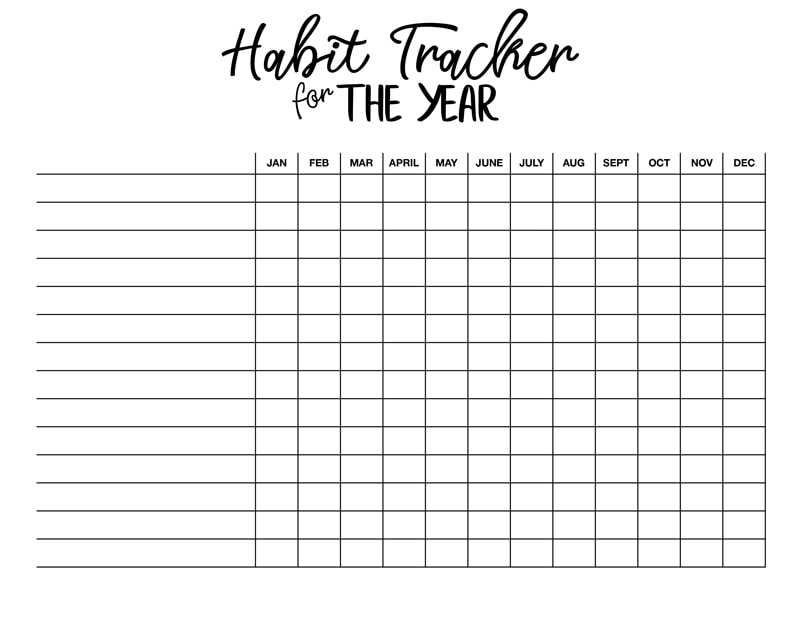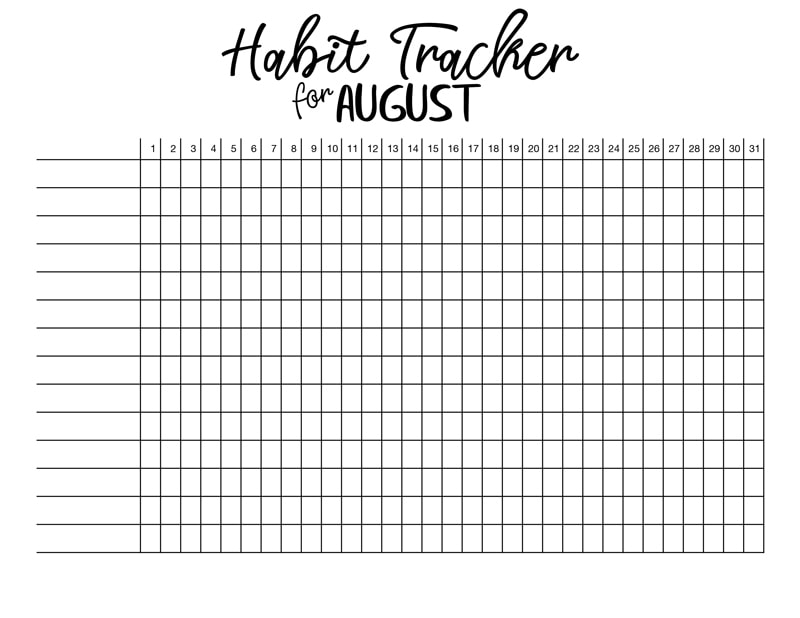 How to Use the Free Printable Trackers?
Monthly Trackers
These trackers are used to track daily tasks or daily routine or habits that you want to work on each day of the month.
Print out the month you need.
Decide on the habit or task you will be tracking.
Use either a check mark or color on each day to represent whether or not the task or habit was completed that day.
Use different colors if you want to represent more than one thing.
For example: use different colors to represent moods or different amounts of money spent or length of exercise time or amount of water drank, etc.
Yearly Trackers
These trackers are used to track something you want to track or work on the entire year. You will track if it happens or doesn't happen each month.
Print out the yearly tracker.
Decide on the habit or task you will be tracking.
Use either a check mark or color on each month to represent whether or not the task or habit was completed that month
OR fill in the day of that month when the habit or task was completed.
What Size Do the Trackers Come In?
They come in three different sizes. The trackers come in the following sizes:
US Letter size (Big Happy Planner)
Classic Happy Planner
A5
What File Types Do the Habit Trackers Come In?
Are the Free Printables Horizontal or Vertical?
For this bullet journal style tracker, I prefer a horizontal habit tracker. I do, however, have similar trackers that are vertical.
What Type of Planner Can I Use the Trackers In?
Any planner that you would like. I use The Happy Planner but it can also work in an Erin Condren, Recollections Planner, one you make yourself, etc. They work well if you are into bullet journaling – you can cut and paste the tracker directly into your bullet journal.
Looking for Different Designs?
This tracker is a simple habit tracker. But I have lots of other options with lots of unique designs (including a lot of seasonal themed trackers).
I have multiple habit and mood trackers on my site that you can find when you search "tracker" in the search bar. Here are some of my favorites.
As an Amazon Associate, I earn from qualifying purchases. I am also an affiliate for xTool, the HP ink program, ShareaSale, and CJ Networks. Click here to read more.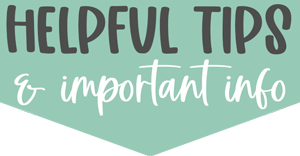 Have a differently sized planner or a traveler's notebook? No worries! You can print the letter size calendar for any size planner. You can read the full directions on how to resize planner printables here (including videos).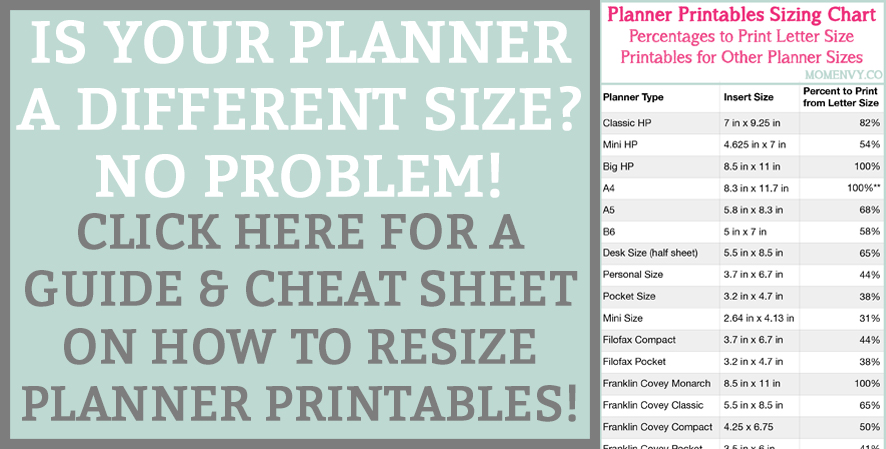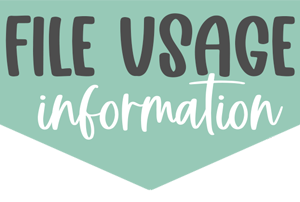 Copyright MOM ENVY 2018. Files may be used for personal use only. No commercial use of the file is available. Files may not be directly shared within Facebook groups, on websites, traced in Silhouette or Cricut program, or in any other way. A link to the web page to download the files may be shared as well as one photo. The file may not be printed and/or created using vinyl and then sold (including local yard sale sites and groups or at local craft fairs). The images may not be used in any way other than to share with a link to the original web page.