Meal planning is never fun (well for most people anyway). But part of the fun of having a planner is getting to use stickers and washi to make it your own; which can make meal planning a little more exciting. After trying different methods, I find it easier to use meal planning stickers in my planner. I can simply place in a sticker and jot down what we are having for the week. Have you ever used meal planning stickers before? If you haven't, definitely give them a try. I have also used these meal planning printables so that I can create my list in my planner and take it out to go shopping.
Not a planner girl?
That's okay! The stickers can just as easily be used on a family calendar! I would suggest the smallest sticker so that you still have room to write your plans for the day.
Worried about Using Stickers Since your Schedule Changes Often?
Use repositionable sticker paper! This is my favorite brand of repositionable sticker paper. You can print on it, cut your stickers by hand or with a cutting machine, and place them in your planner or calendar. Have a change of plans? No big deal! Just reposition the sticker.
Meal Planning Stickers Included
Back to today's freebie! I have included five different sheets of meal planning stickers for you. They include
Breakfast, Lunch, and Dinner Daily sticker
Weekly Dinner Sticker
Small dinner sticker
Dinner breakout sticker – main, side, veggie
Dinner breakout sticker + kids – main, side, veggie, kids
Shopping List Sticker
Yes, you read that right. I have a dinner breakout sticker that includes a spot to write out what your kid may or may not be eating that day. I know in some people's eyes, that makes me a "bad Mom." Kids should eat what the parents are eating and if they don't like it, oh well.
Well, I know that not every family runs their house like that. I know we can't here due to a severely picky child. So sometimes, the kids have to eat a different meal than the adults. So if you're a Mom that has to make more than one meal, this sheet of meal planning stickers is for you.
Looking for something a little more fun and a little less functional? Don't miss these adulting meal planning stickers!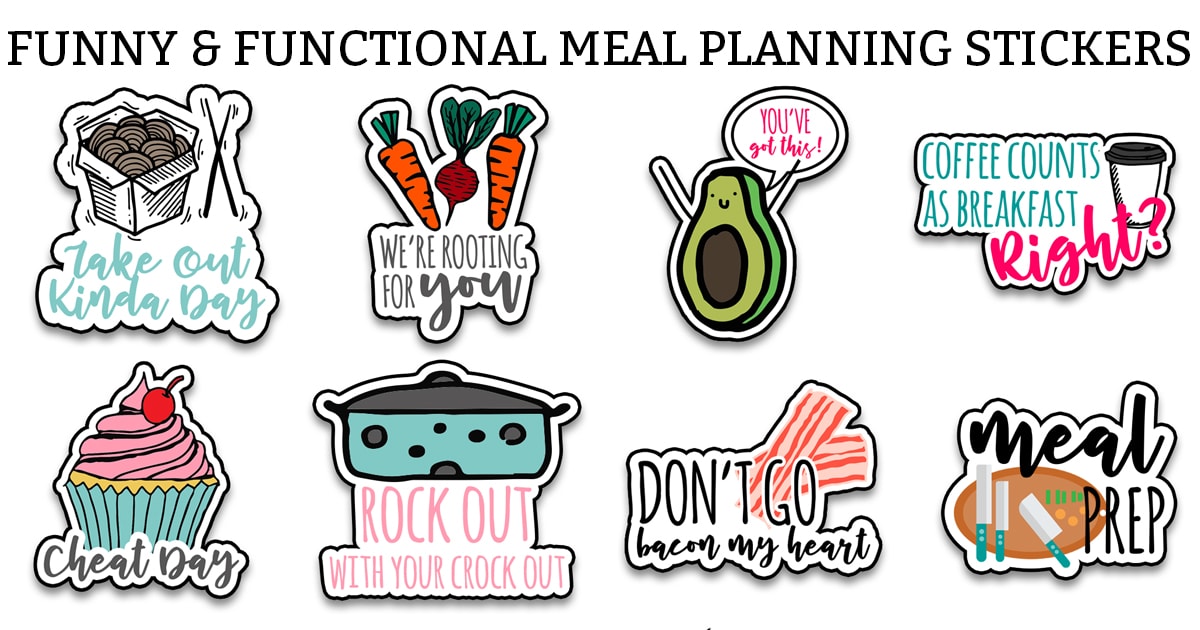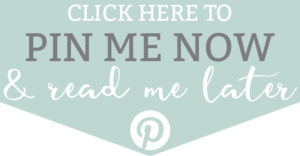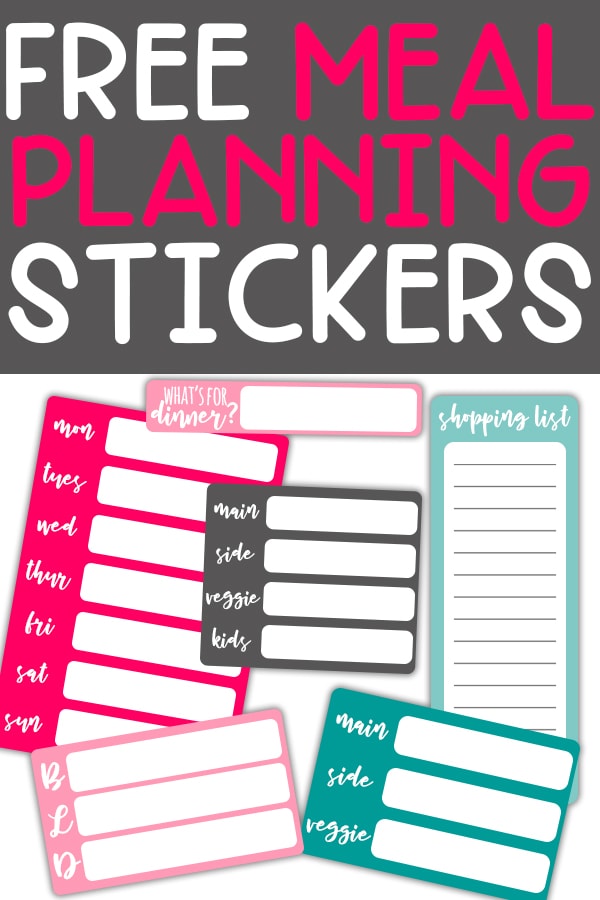 As an Amazon Associate, I earn from qualifying purchases. I am also an affiliate for the HP ink program.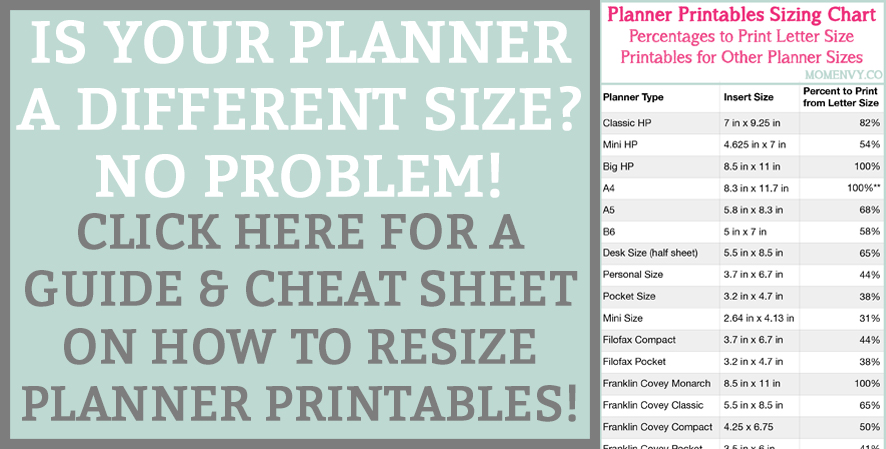 Want more FREE Planner Printables?
Looking for more meal planning themed planner printables?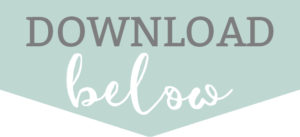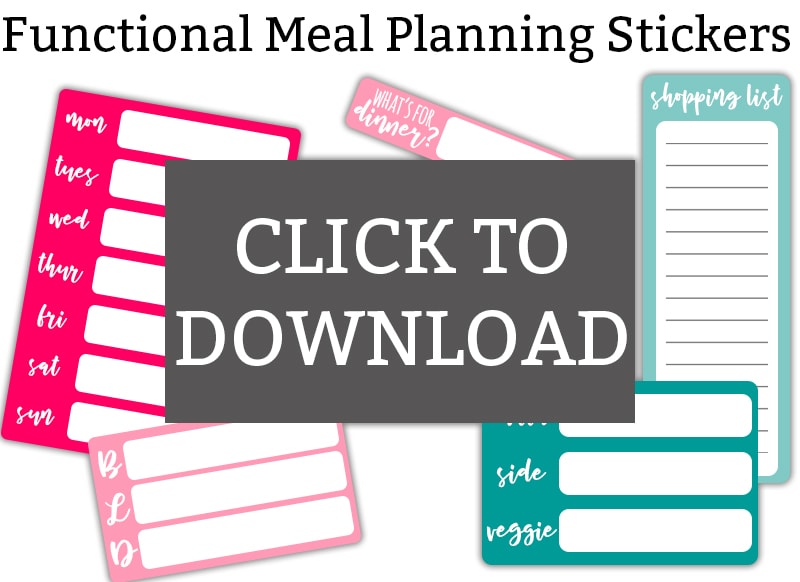 Copyright MOM ENVY 2018. Files may be used for personal use only. No commercial use of the file is available. Files may not be directly shared within Facebook groups, on websites, traced in Silhouette or Cricut program, or in any other way. A link to the web page to download the files may be shared as well as one photo. The file may not be printed and/or created using vinyl and then sold (including local yard sale sites and groups or at local craft fairs). The images may not be used in any way other than to share with a link to the original web page.