If you're like me, you love to look at the entire 2020 calendar at a glance. Sometimes, it's easier when making plans to be able to see the entire year on one page.
Or, maybe, you'd like to have 2020 mini calendar stickers to use with your planner? You are missing having the full calendar on your weekly spreads or you want to add a date sticker and circle an important date while planning.
Today, I am sharing both a 2020 calendar at a glance and also 2020 mini calendar stickers and extra mini stickers. They're ready to print and add to your planner, today!
2020 Calendar at a Glance and 2020 Mini Calendar Stickers
There are two options for the 2020 Calendars in this post. You can download either the 2020 year at a glance (in two sizes) or you can download 2020 mini Calendar stickers (and extra mini size, too!)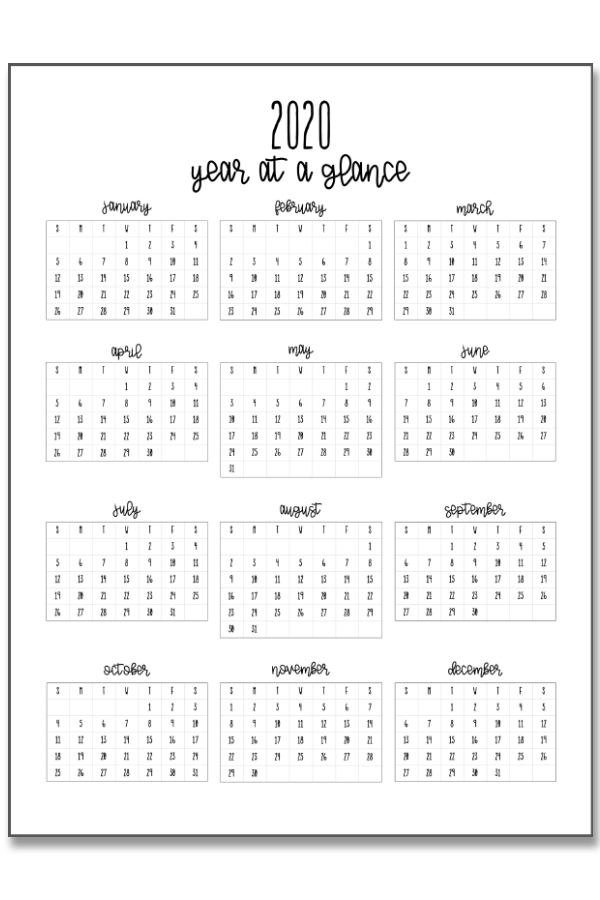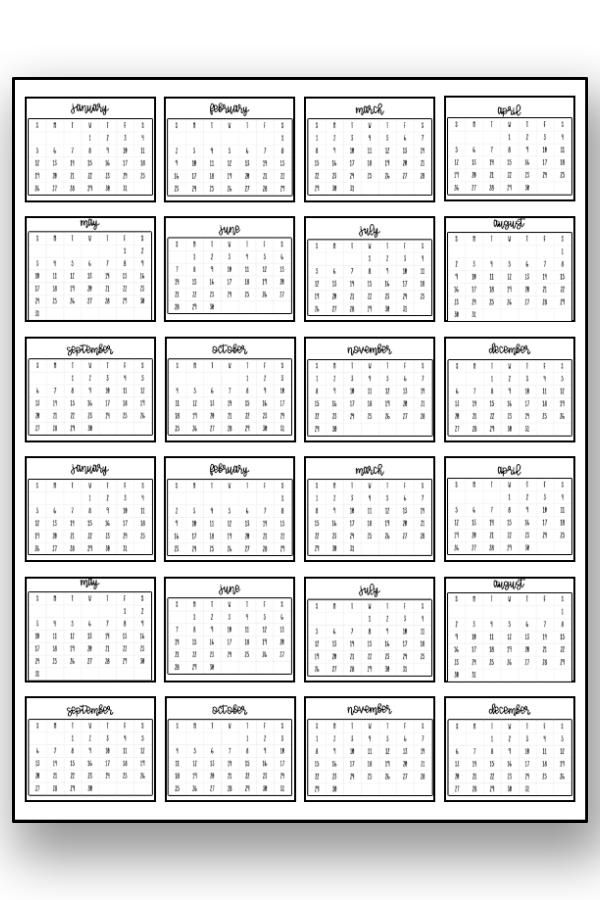 2020 Calendars
If you're here but wishing you found a full size, standard calendar, then check out the calendars below!
More Files to Create your Own Planner
If you're looking for more files to make your own planner or customize the one you have, I have everything you need here on Mom Envy. You can print everything you need to make your own planner. Here is what's available:
Free 2020 Calendar at a Glance – Available Sizes & File Types
Letter-size (Big Happy Planner)
Classic Happy Planner
Mini 2020 Calendar Stickers (no outline)
Mini 2020 Calendar Stickers (black outline)
Mini 2020 Calendar Stickers Silhouette File
PDF Files
JPG Files (for those that do digital planning)
Have a differently sized planner or a traveler's notebook? No worries! You can print the letter size calendar for any size planner. You can read the full directions on how to resize planner printables here (including videos).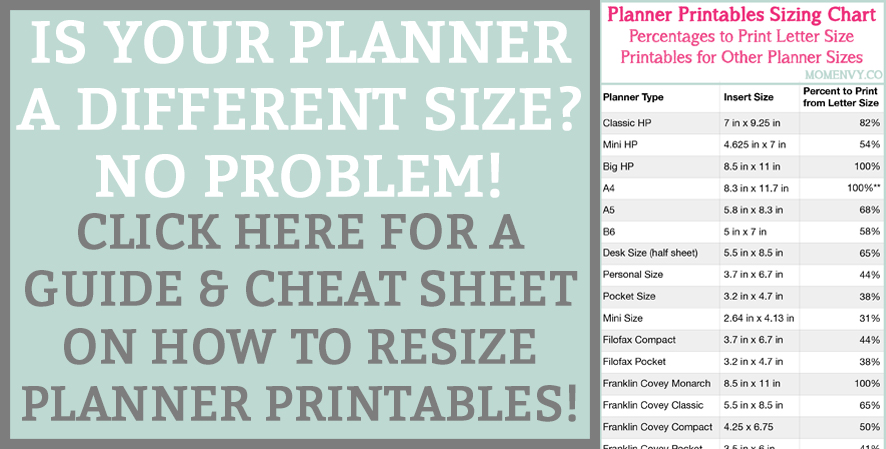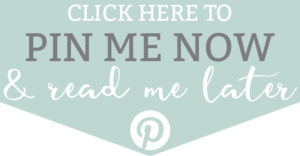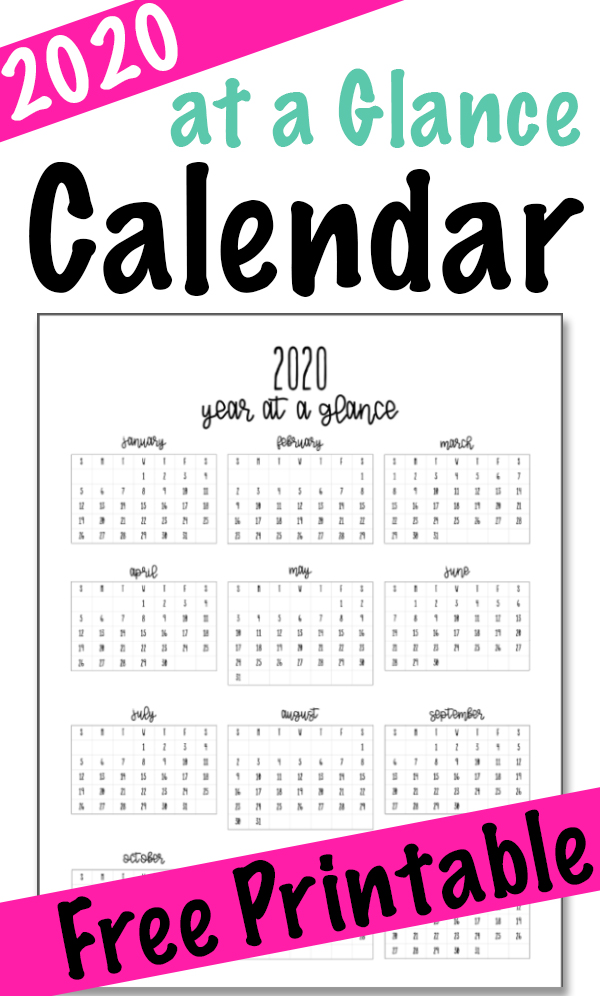 As an Amazon Associate, I earn from qualifying purchases. I am also an affiliate for the HP ink program. Click here to read more.