If you're a neutral kind of person, our 2020 free printable calendar is perfect for you. It's ready to print and can be added to any size planner!
This 2020 calendar was created to be used within a planner. It is printed across two pages so that you can have a large, 2-page spread for your calendar. This allows for additional writing space.
Decorate your Calendar with Any Colors You Want
Today's calendar is the perfect neutral 2020 calendar – you can decorate it with any colors you want. You're no longer tied to whatever color scheme the calendar has. You can use any washi, stickers, pens, etc. without worrying about whether or not they coordinate.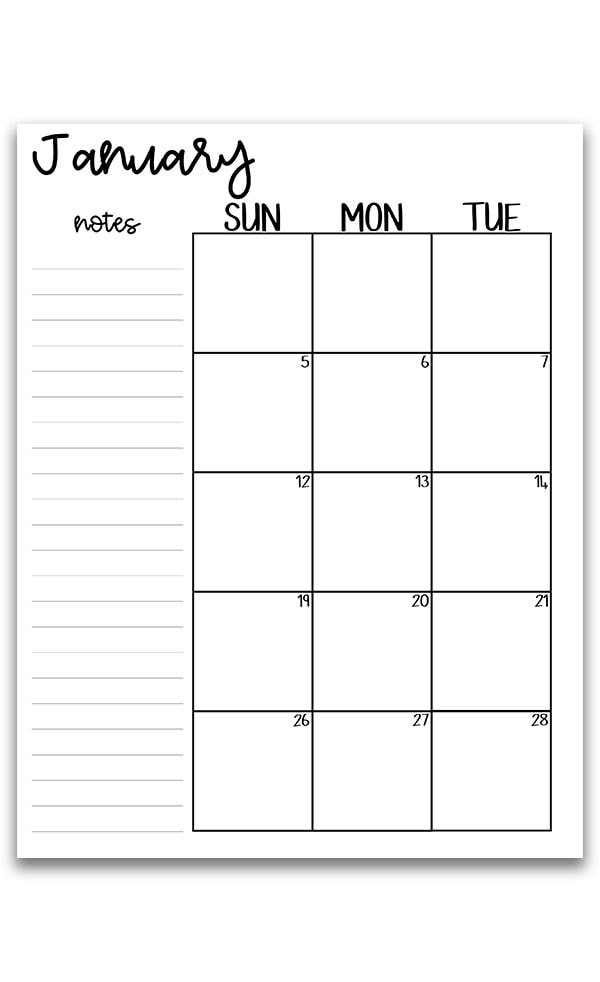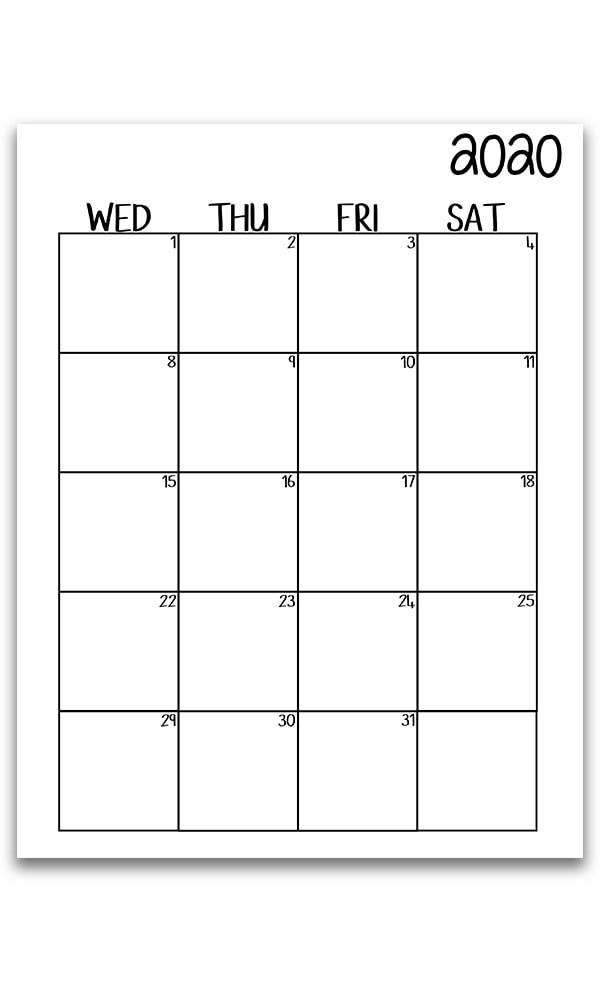 Totally Neutral Calendar – No Clip Art
Unlike my other 2020 calendars, this calendar has no clip art. In addition to being a simple black and white calendar, it has no drawings or clip art of any kind.
Again, this is so you can decorate any way you'd like. But, it's also for those of you that aren't a fan of all the extra decorations in your planner. For you, simple may be best.
Additional 2020 Calendars
If you're here but wishing you had found a colorful calendar instead, no worries! Check out the links below.
More Files to Create your Own Planner
If you're looking for more files to make your own planner or customize the one you have, I have everything you need here on Mom Envy. You can print everything you need to make your own planner. Here is what's available:
2020 Free Printable Calendar – Available Sizes & File Types
There are two sizes available that are ready to print.
Letter size (Big Happy Planner)
Classic Happy Planner
PDF Files
JPG Files (for those that do digital planning)
Have a differently sized planner or a traveler's notebook? No worries! You can print the letter size calendar for any size planner. You can read the full directions on how to resize planner printables here (including videos).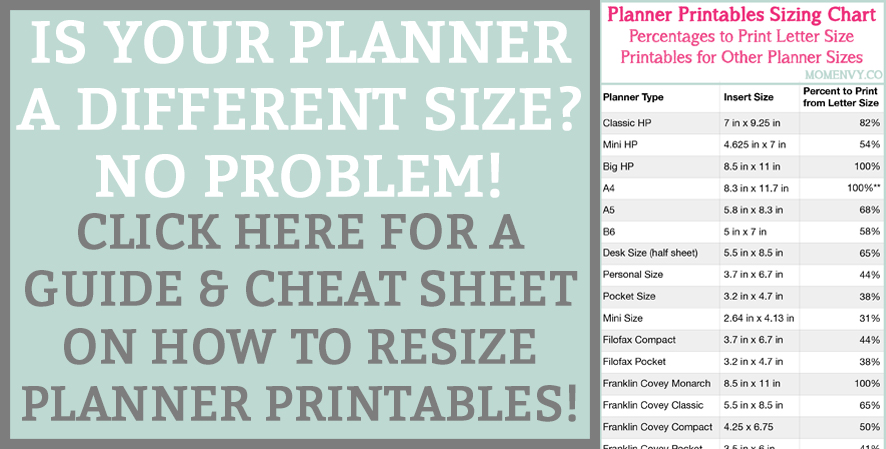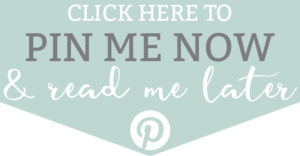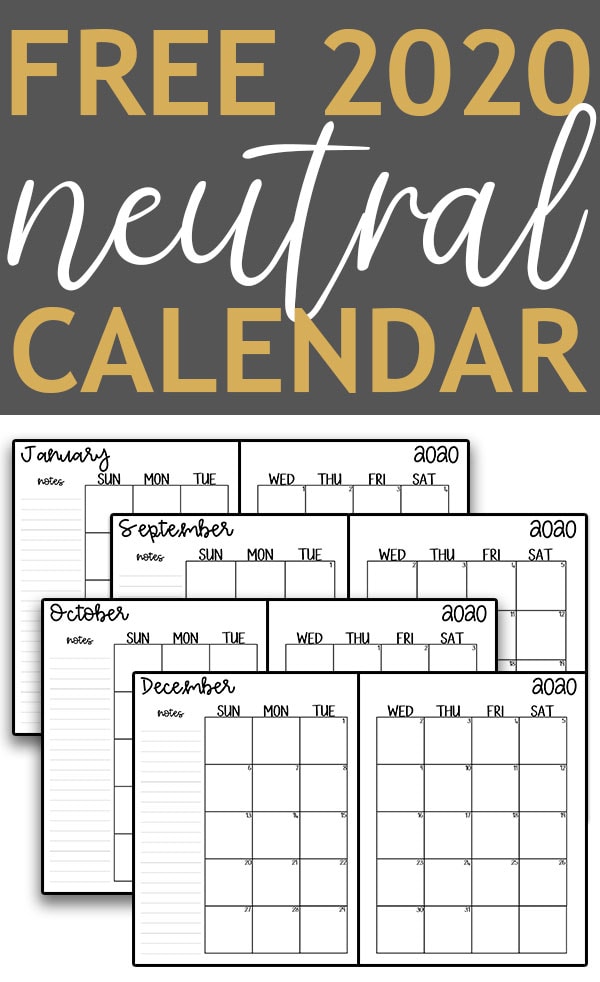 As an Amazon Associate, I earn from qualifying purchases. I am also an affiliate for the HP ink program. Click here to read more.