Need an Elf return letter free printable? This custom Elf on a Shelf arrival letter looks like it came straight from the North Pole.
It's the best time of the year – the holiday season is finally here and it's time to get your elf prepped and ready to land from the North Pole. The Elf on a Shelf is such a fun Christmas tradition for kids.
I have seen so many cute letters over the years – there are so many options out there. You can find the one that works perfectly for you and your family. Today, I am sharing the letter that we use in case you'd like to use it.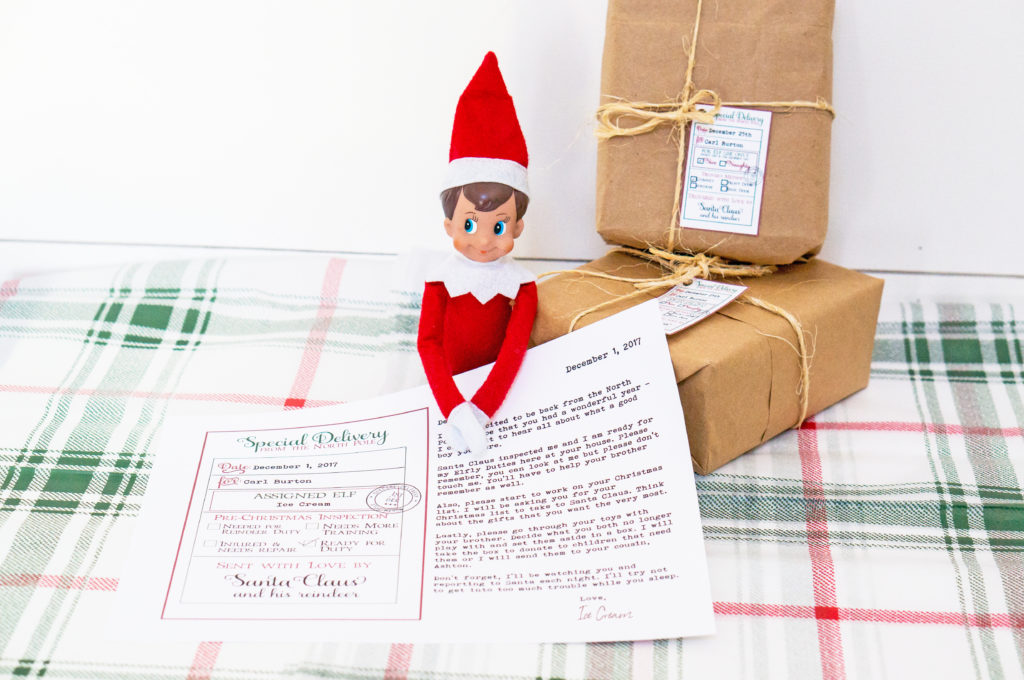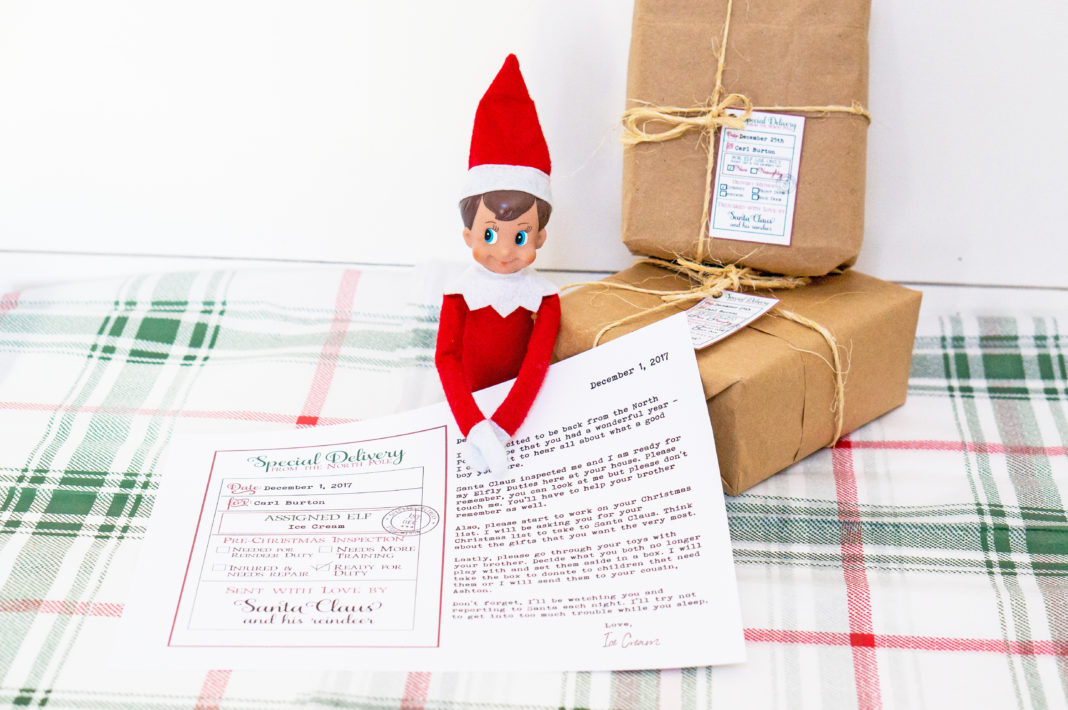 Matching Gift Tags from Santa – they've moved!
Are you from Pinterest and are looking for the customizable Santa Gift Tags? That has been moved to its own post. You can get them here – Christmas Tags from Santa Printable Set.
Free Customizable Elf on a Shelf Letter
The best part about our Elf on a Shelf letter template is that it is editable. You can input your elf's name, child's name, and any other information you would like.
Did they get a new puppy this past year? Did you move? Did they start school? Have they had good behavior lately? Done any good deeds?
Whatever important details you'd like to add about your child, you can type directly into the letter. It's a great way to make sure your Christmas elf really sounds like they've been keeping tabs on your whole family all year.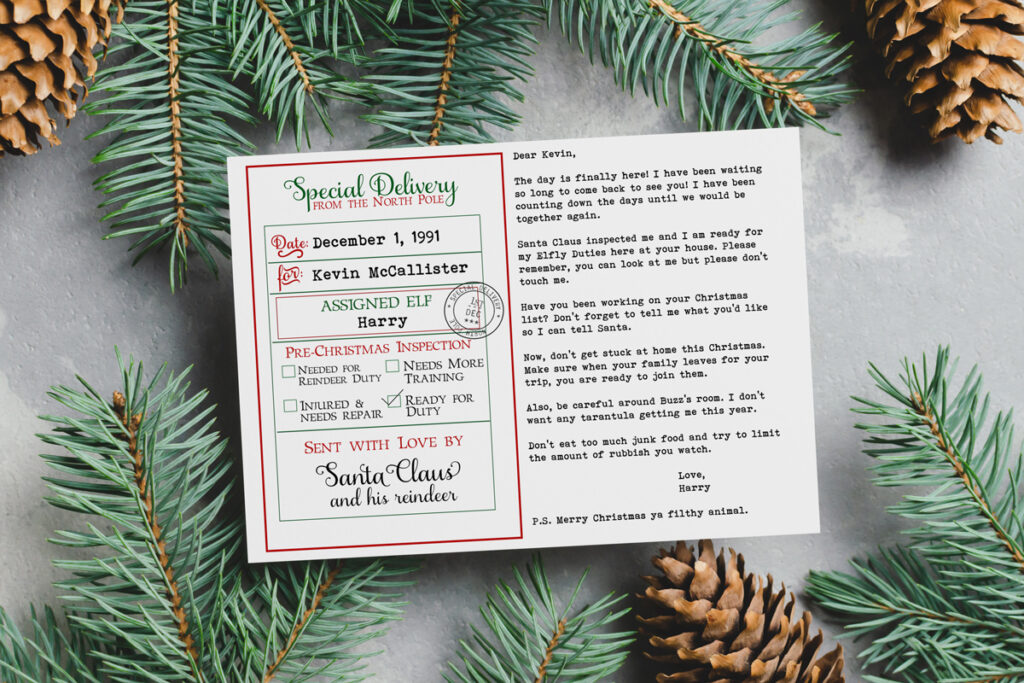 It makes the Elf on a Shelf return letter so much more personal to your child (or children). Most printable letters are a generic form letter that at most you can put in the name for your elf.
This free printable letter is customizable to your personal needs. But, if you are unsure of what to say, one of the letter versions comes with a pre-filled letter.
Here is the letter example that comes with the free elf arrival letter set.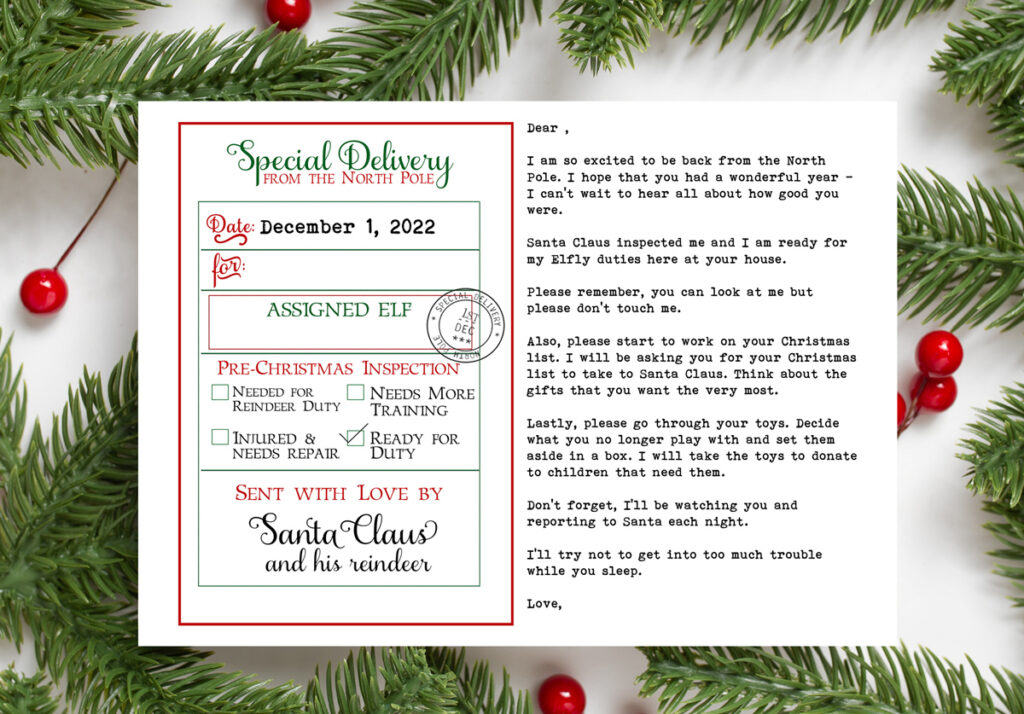 Even though the elf letter is pre-filled for you, it is still editable. You can modify the letter above to make it meet your needs. Or, you can write your own completely different letter.
Here is an example of one of the past letters we used with our son. As you can see, it is similar to the letter from above that you get but tweaked to represent details about him and his life.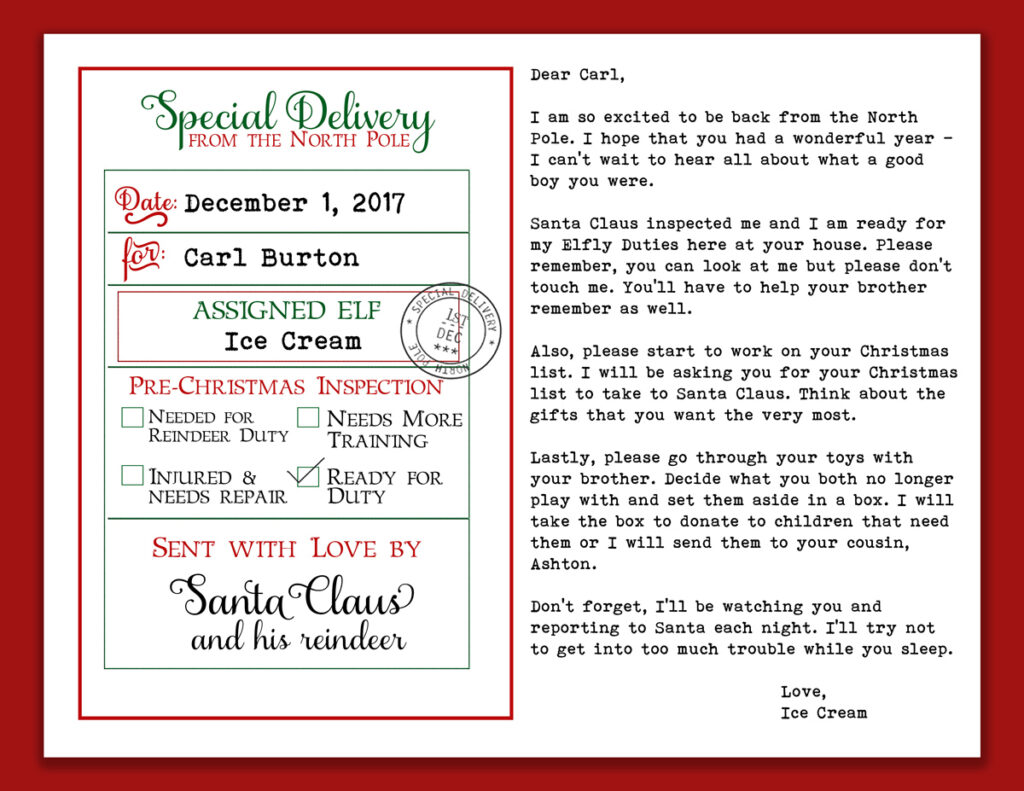 Make your Elf's Return Easy!
Using a free printable arrival letter is the easier way to welcome back your elves. If you're trying to handwrite a letter each year, you'll have to be careful about using the same lettering or your older and wiser children will begin to catch on.
Our first year, I wrote everything with my left hand to try to make it look like someone else was writing. I quickly realized that was going to be impossible to keep consistent, so the next year, our elf's arrival letter from the North Pole was created.
Pre-Christmas Inspection
One unique item on my version vs. other elf arrival letters is that it comes with a pre-Christmas inspection section. It says that your Scout Elf is ready to return from the his time with Santa for his Elf duties.
Coordinating Christmas Printables for Consistency
Another special thing about this letter is that it matches my free Santa gift tags, elf on a shelf toy donation letter, and my free Elf on a Shelf goodbye letter. They are completely coordinated to appear as if they are all from the same place.
When your elf leaves, you can leave a note for your children to read the next morning on Christmas day that will match the letter they got when your elf arrived.
This consistency becomes more and more important as your children are growing up and starting to notice small details. If this is your first time or you have a very young child, you can use these printables each Christmas season to help keep the magic alive.
In our home, I try very hard to keep the Christmas spirit alive. Which means each time I create a coordinating printable to use with my children and their scout elves, I share it here with all of you as well.
No Handwriting Needed!
Afraid the kids will recognize your handwriting? Have no fear, this Elf on a Shelf welcome letter is a typed letter. There is no need to even sign this unless you'd like to add your own custom signature for your elf.
Use Year After Year
Since this letter can easily be changed, you can use it again and again. There is no need to print the same letter each year without changing any of the details.
Plus, once you tart to use this elf's arrival letter, you can save it on your computer to modify and use the next year. You won't have to fight to remember what you did last year so that you try to coordinate it.
Super Important Information – How to Use the Editable Elf on a Shelf Letter
This section is important because I tend to get some confusion over how to edit the letter. First, you will need to download the letters to your computer.
Next, you need to open the letter in a PDF Reader program.
The best and easiest program for this is Adobe Reader. It is a free PDF reader that is very common and easy to use. You have to either use Adobe Reader or another PDF reader program.
The most common issue is people open the letter in their browser directly in Google Drive or just in a browser after downloading it. The letter often times can't be edited in this way, it truly depends on your device and browser.
This is what the editable elf on a shelf arrival letter looks like when it is completely blank. This is how it will look when you download it.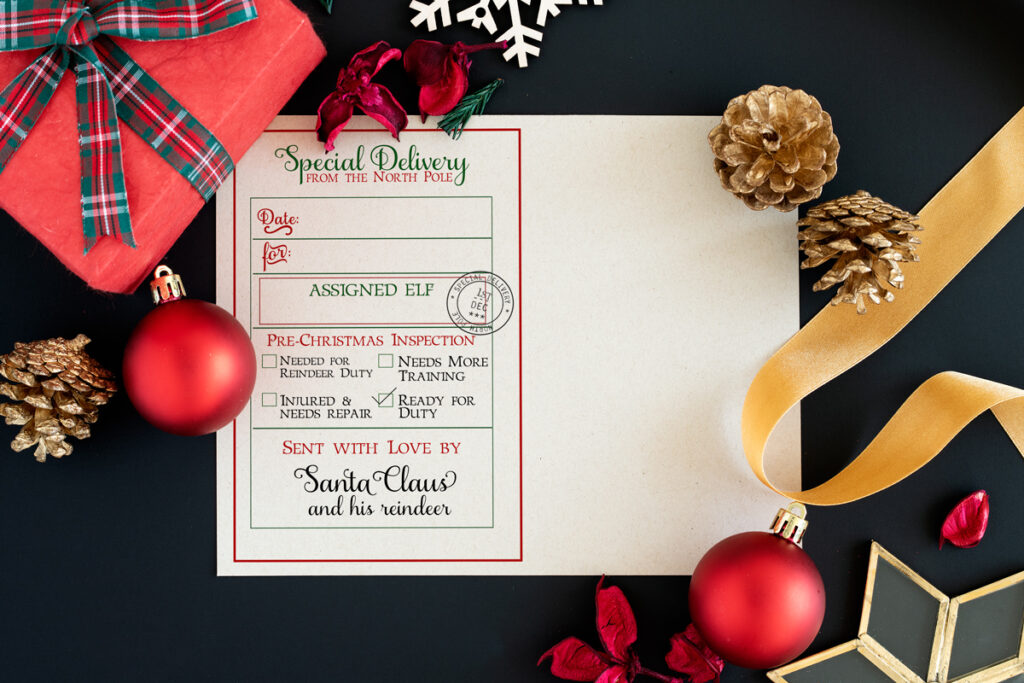 Have a New Elf?
Our personalized letter is perfect as an Elf on a Shelf introduction letter for a brand new elf. You can customize the note with the child's name. It will pair perfectly with your book and leave the name blank or write to be determined. You can print out a copy to go with the elf and book.
One Letter Per Elf
Make sure to print out a letter for each Elf. The letter isn't set up for multiple elves. So each time you get a new elf, you'll need to print one for that elf.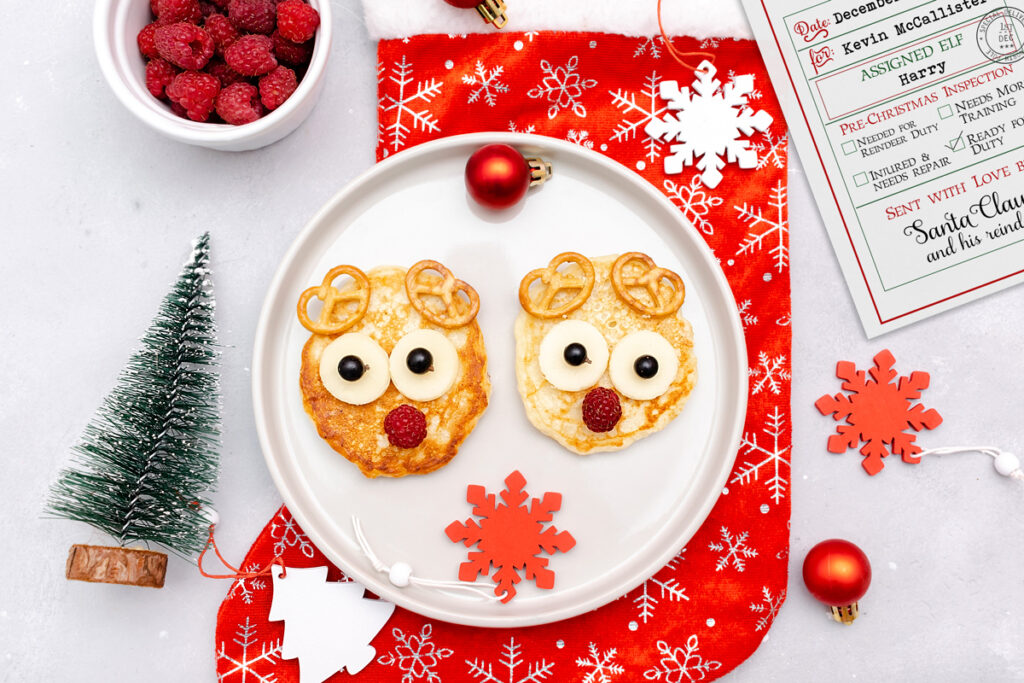 Elf on a Shelf Arrival Ideas
There is no perfect way to do an elf arrival. I have seen so many great ideas to have your elf arrive, it is so much fun to think of creative things to do with your elf.
In our home, our elves bring an advent calendar and have a small Christmas themed breakfast set up (something easy – elf cereal, donuts, paper plates, etc.). Sometimes they have brought a small Christmas-themed gift. I do wish we started the fun tradition of the elves bringing Christmas-themed pajamas because then they could wear them all season long.
You can go all out and crazy or keep it simple. Here are some great options:
Have your elf bring a small gift
Have your elf bring an ornament for the Christmas tree
Make a Christmas-themed breakfast
Bring a Christmas-pajama box (new Christmas pajamas, hot chocolate, Christmas movie, etc.)
Bring an advent calendar
Bring a new Elf on a Shelf pet or new elf friend
Bring candy canes
…and so many more fun ideas!
We have never done a very fancy arrival. Here are examples from 3 of our past elf arrival breakfasts. As you can see, the letters (or letter) are present in each picture. We used them before I shared it on my blog.
These of course are not fancy photos because they were not taken with the intention of posting them on my blog. They were just a tired mom with a cell phone and bad lighting.
This first picture shows our oldest son's elf return. Under the Dollar Tree table cloth is a small Christmas toy and advent calendars.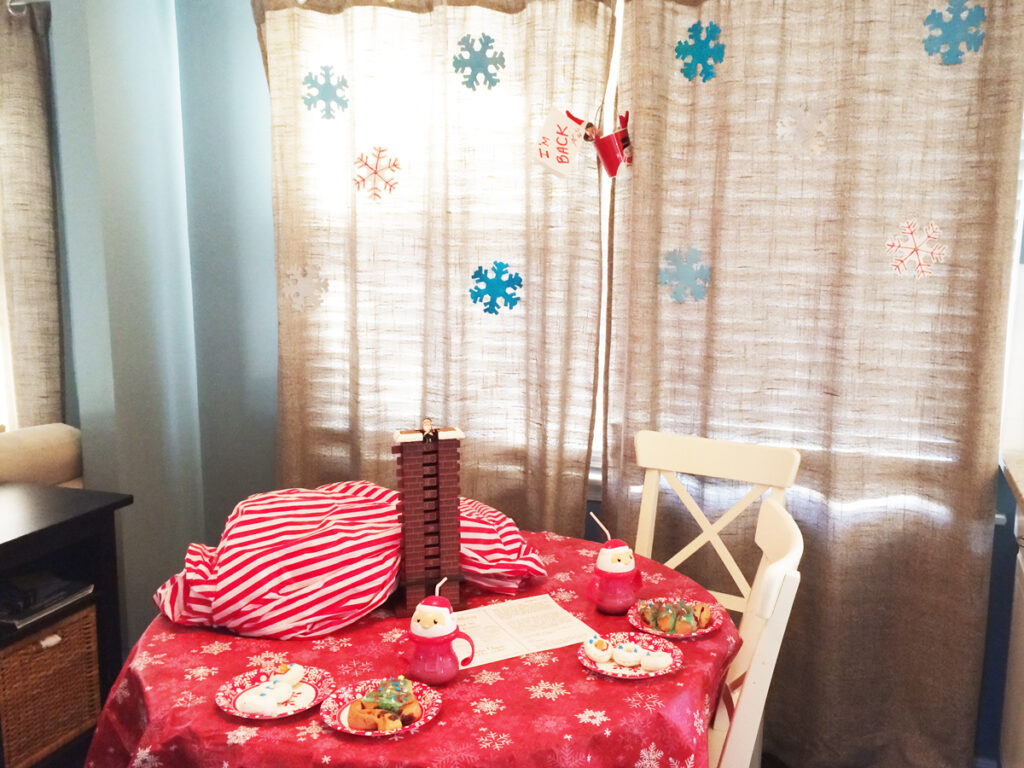 Next, this photo shows the arrival of our son's elf. As you can see, he has the book and box on the table but we pulled him out for the arrival. We modified his letter as a welcome letter and left his name blank.
As you can see, my husband signed his name on these letters – this is the only year we did this. We have since made sure to consistently not sign their names.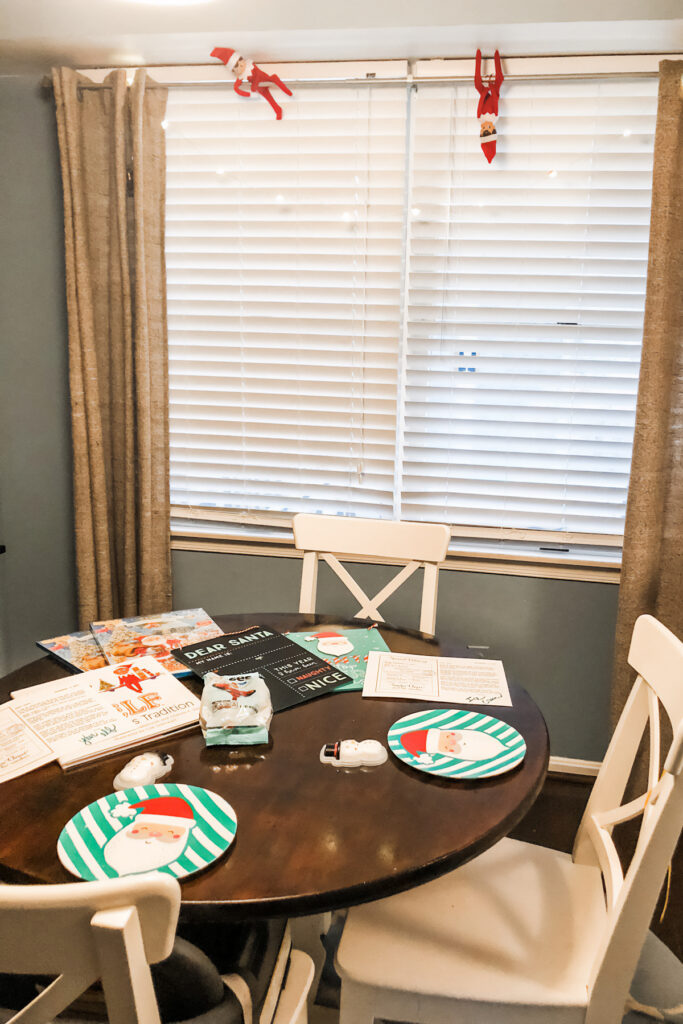 This was a different for year for us because we were in a small temporary home while our new home was being built. But I was still easily able to make it work! They received Christmas slime from the Target Dollar spot and I made them pancakes (I think).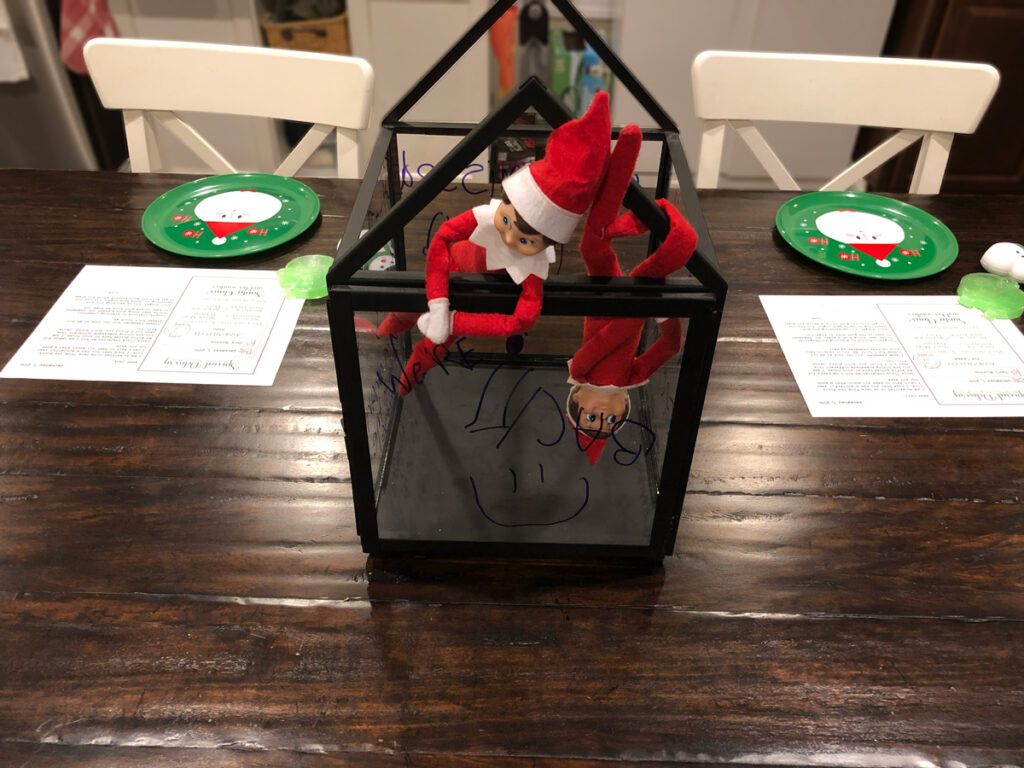 How to Download the Free Elf on a Shelf Arrival Letter
You can subscribe to the free Mom Envy club to get the printable arrival letter and our over 200+ freebies. Once you sign up with your email address, you'll get the instant download e-mailed directly to you.
Want More Items and Christmas Printables?
I am obsessed with Christmas time. So I put out a TON of free Christmas content including tons of free printables. Click here to see all of our Christmas content.
Need some More Free Printable Elf on a Shelf and Easy Elf on a Shelf Ideas?
We do Elf on a Shelf in our house with our two boys (our elves are named Hiro and Ice Cream). Click here to see all of our Elf on a Shelf content. Here are a few of my favorite ones.
Looking for the Customizable Santa Gift Tags?
You can find Christmas tags from Santa printable set here.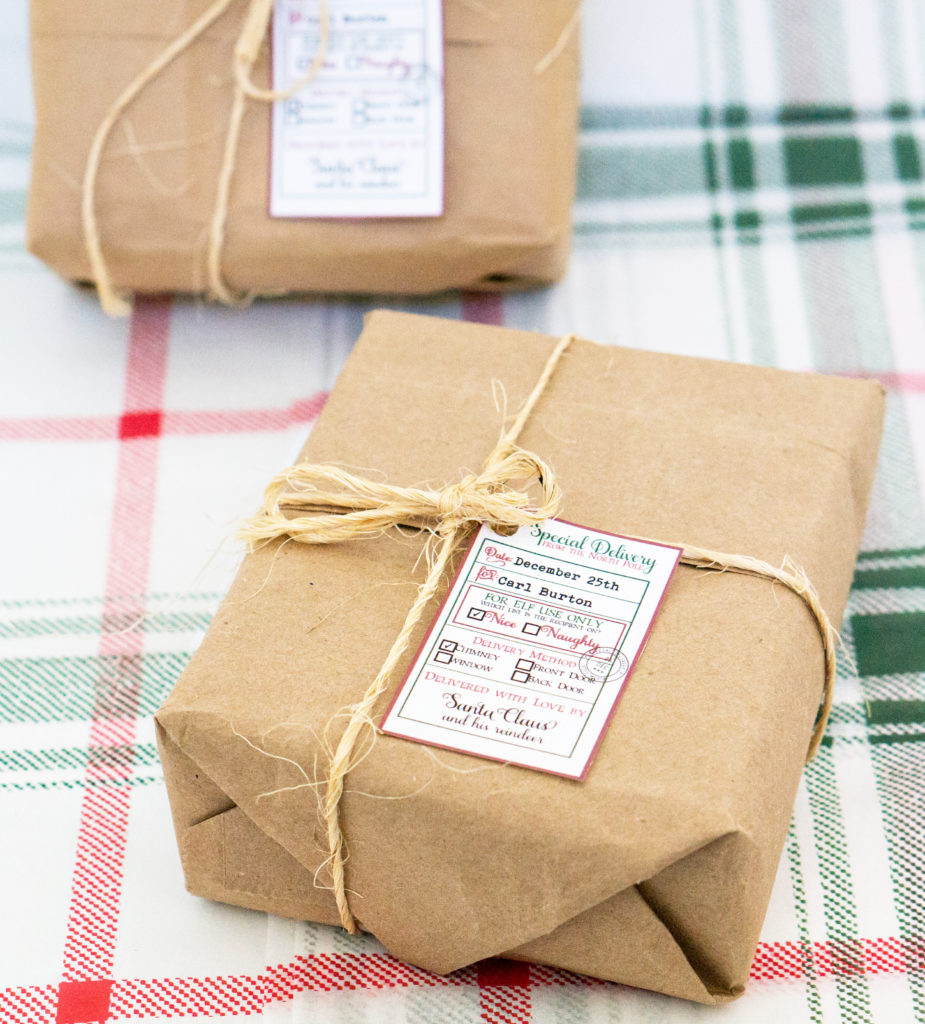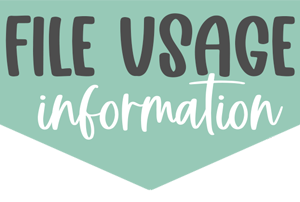 Copyright MOM ENVY 2017. Files may be used for personal use only. No commercial use of the file is available. Files may not be directly shared within Facebook groups, on websites, or in any other way. If using for educational purposes, the file may be printed and copied for classroom use. A link to the web page to download the files may be shared as well as one photo. The file may not be printed and then sold (including local yard sale sites and groups or at local craft fairs). The images may not be used in any way other than to share with a link to the original web page.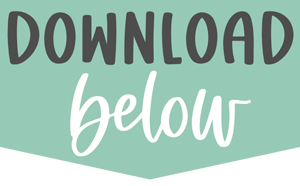 If you are already a Mom Envy club free subscriber, you can click here to get your free Elf on a Shelf arrival letter.