Use one of the letters from the official Elf report printable free set to create a super easy Elf on the Shelf setup. No matter if you want to tell your child that they've had good behavior or bad behavior, or if you just want to send them a note from Santa Claus for any reason at all, this free printable set will work for you.
Many people who have adopted scout elves from the North Pole look for ways to keep the Christmas magic alive by making sure they are keeping their notes from the elf consistent. Instead of handwriting letters, they are typing their letters and notes.
The Elf on the Shelf is such a fun way to bring some added joy to the holiday season. It's like the elves have some sort of magic elf dust – they bring laughter and cheer each day in December. Our kids are always so sad to see them leave by Christmas morning.
If you haven't done the Elf on the Shelf yet and have a new elf, enjoy your new family tradition.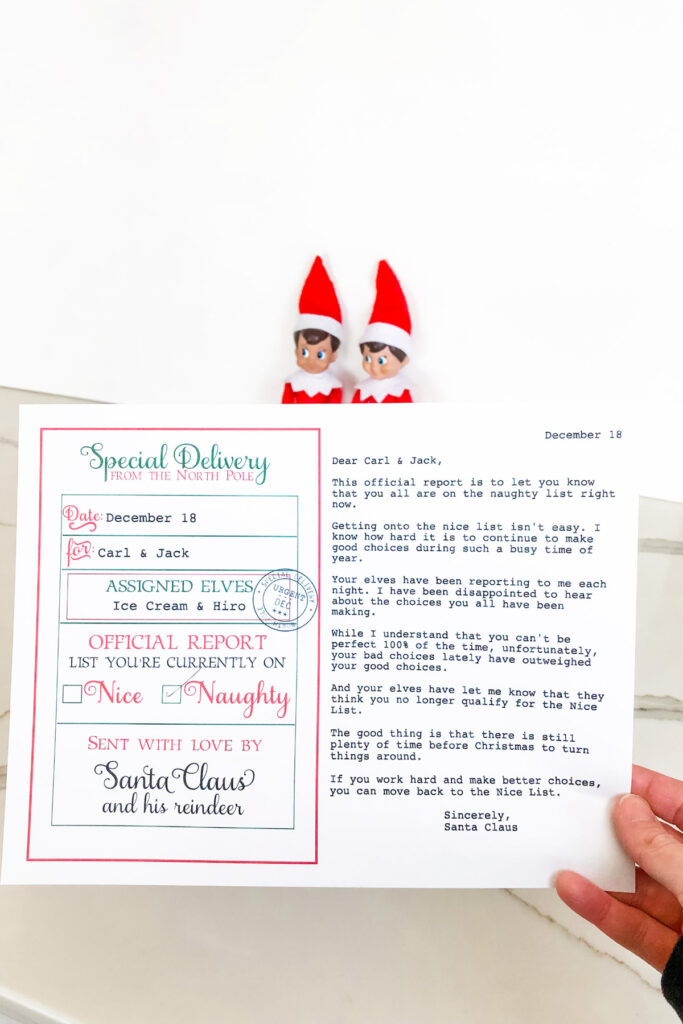 Customize your Elf on the Shelf Official Report
This Elf on the Shelf letter is completely customizable. You can input the child's name, the elf's name, and you can check off if the child is on the nice list or the naughty list.
On the right side, you can write a customized letter. In this section, you can write anything you'd like. Whether it's positive, a warning because the child hasn't been on their best behavior, or to share about recent elf antics.
2 Official Elf Report Sections – Use One or Both
There are two parts to this official report. You can choose to use both or just one. The left side is like an Elf on the Shelf report card. The right side is an area where you can type in your own personalized letter.
You can cut the free printable in half and use just the left side or the right side.
This is what it looks like when you only use the left side of the free printable.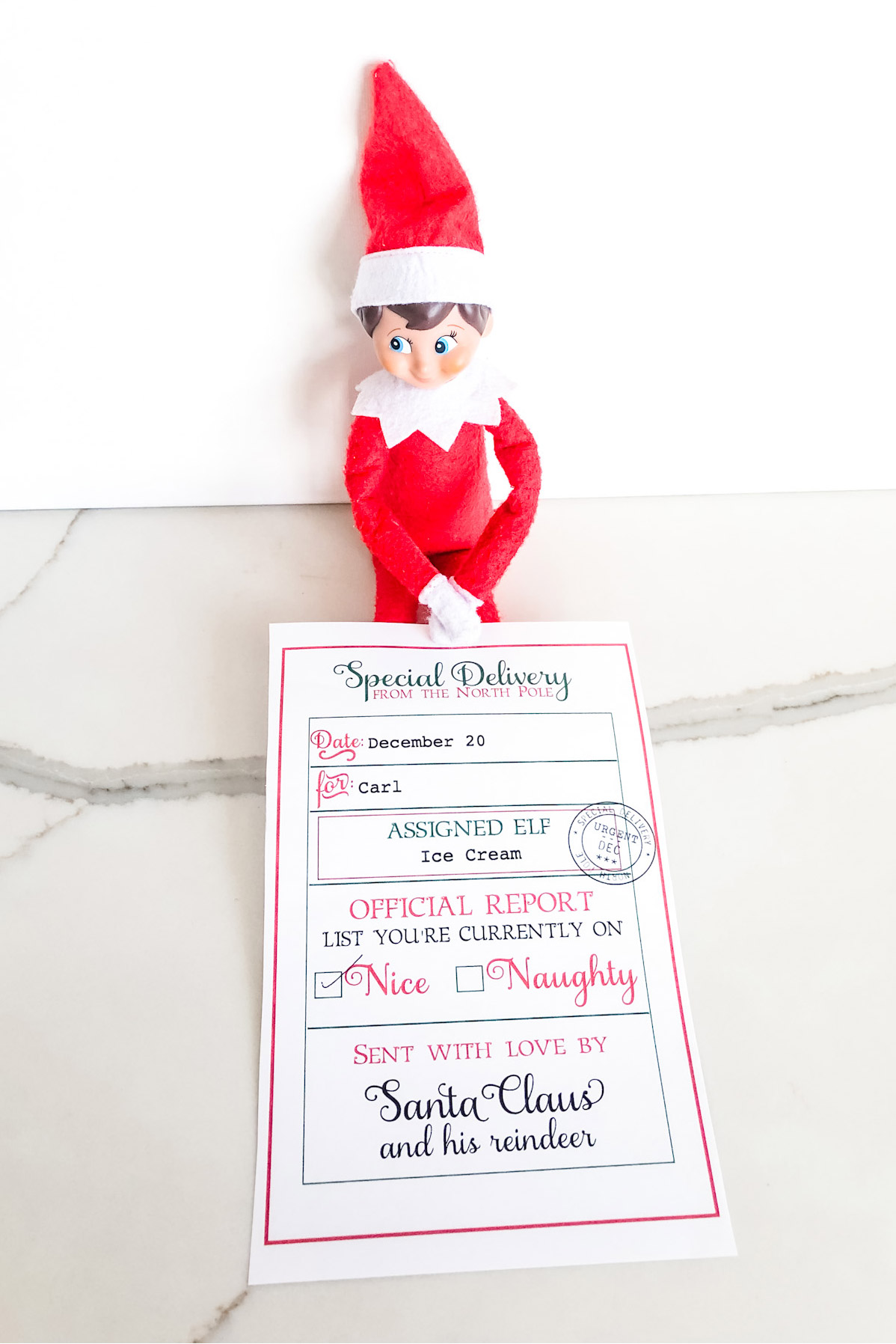 2 Options or the Official Elf Report
You'll get 2 variations of the printable letters. The first one is from just a single elf. The second is from multiple elves for siblings.
This way each elf and elf friend can be a part of the printable report card and letter. You'll have a place to enter multiple elf names and their mother.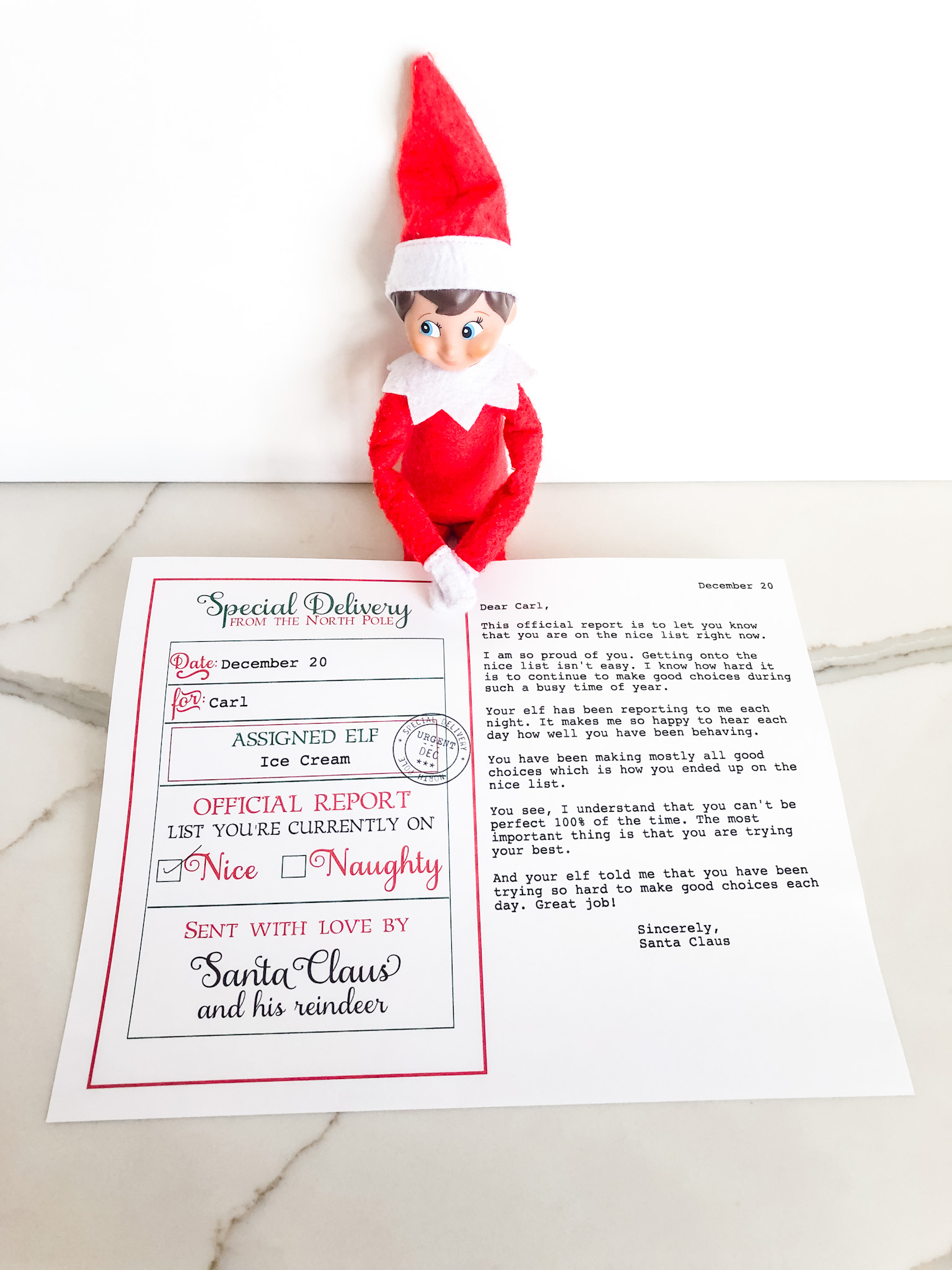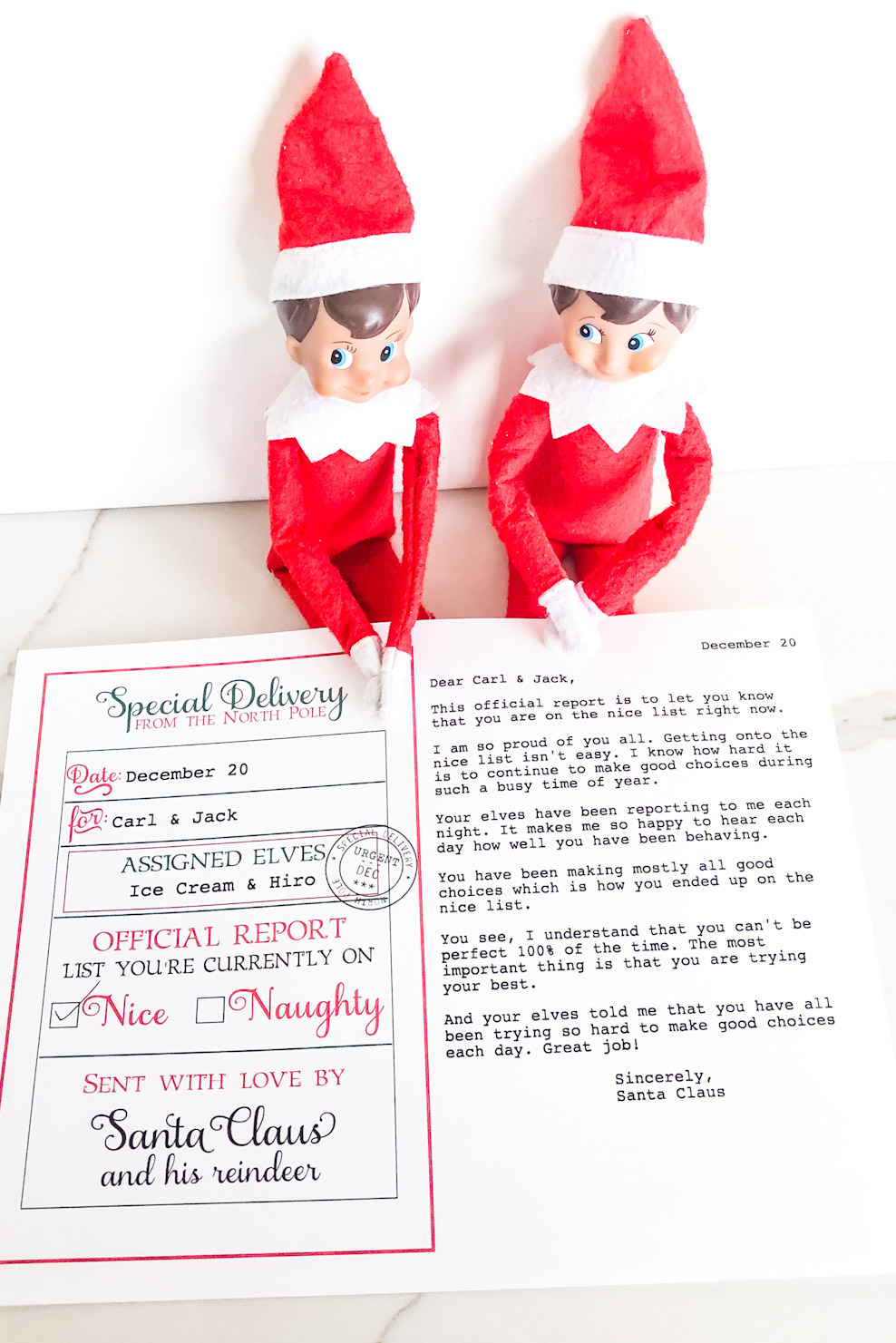 Example Letters Included
If you are unsure of what to write, you will be getting an example of an Official Elf Report for both making it on the naughty list and on the nice list. If you are unsure of what to include in a letter, it's a great idea to use the examples as a starting point.
These Free Printables Make for a Super Easy Set Up
What I love about this custom free elf letter is that you can make it work for any set up and it is SO easy. Just fill out the PDF and print. It's a great way to add a little something extra to a simple elf set up.
Even though the elf is so much fun, it can also be a lot of work. It is definitely one of our family's favorite Christmas traditions. But even though they bring so much extra holiday fun, they also bring a lot more work.
This time of year can get so busy. After the elf arrives on December 1st (or whatever date you choose), you'll quickly start to struggle with setting up adorable elf antics each day.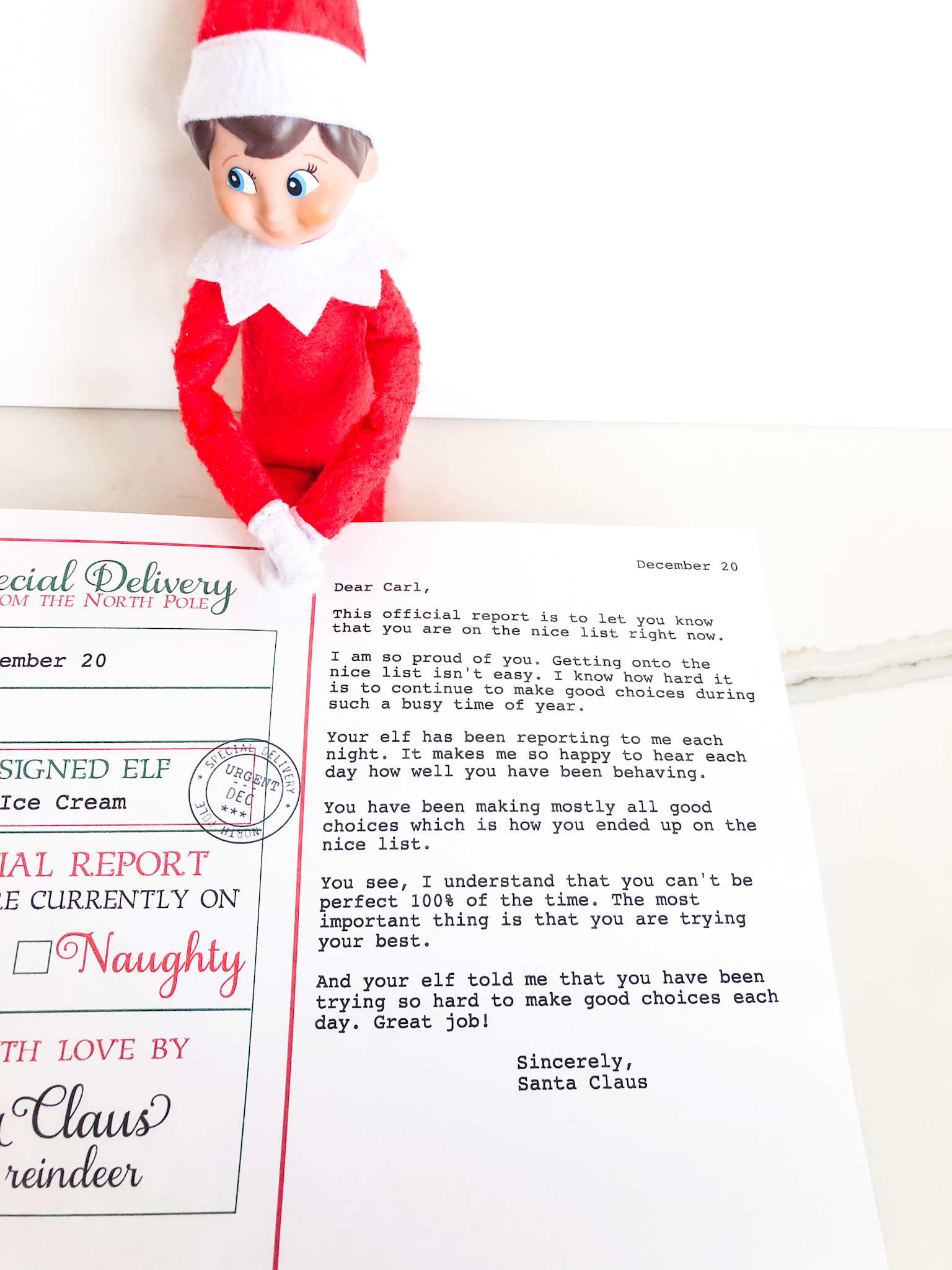 What are Some Ways you can Use the Official Elf Report?
Even though I have a free Elf on the Shelf welcome letter printable, you could still use this as a welcome letter or as a goodbye letter. There are so many creative elf ideas out there.
Here are some ways you could use it:
Writing a letter requesting your children do some good deeds
To announce the start of a new tradition
To announce a holiday activity like a special movie night, driving to see lights, making gingerbread houses, leaving a note to go with a North Pole breakfast, etc.
What Comes Included in the Elf Printable Pack?
You'll get 6 files in this set.
How Can I Customize the Elf Offical Reports?
Download each pdf file you'd like to use. Once you've downloaded it, open it in a PDF Reader such as the free Adobe Reader.
Then you can fill int he information on the left-hand side and write a special note on the right hand side.
Note: If you open the file in a browser, it may not work. Some browsers do not support custom PDF files.
Need Fun Ideas for your Little Elf Antics?
Check out this post with Elf on the Shelf Ideas for Home. There are so many fun things you can do with your favorite elf friends. The post will give you so many crazy elf ideas.
It includes a free printable bundle of elf planning materials including printable cards that you can customize, a printable calendar, a cheap sheet with over 90 ideas, and more. Maybe you can find new ideas for your elf this Christmas season.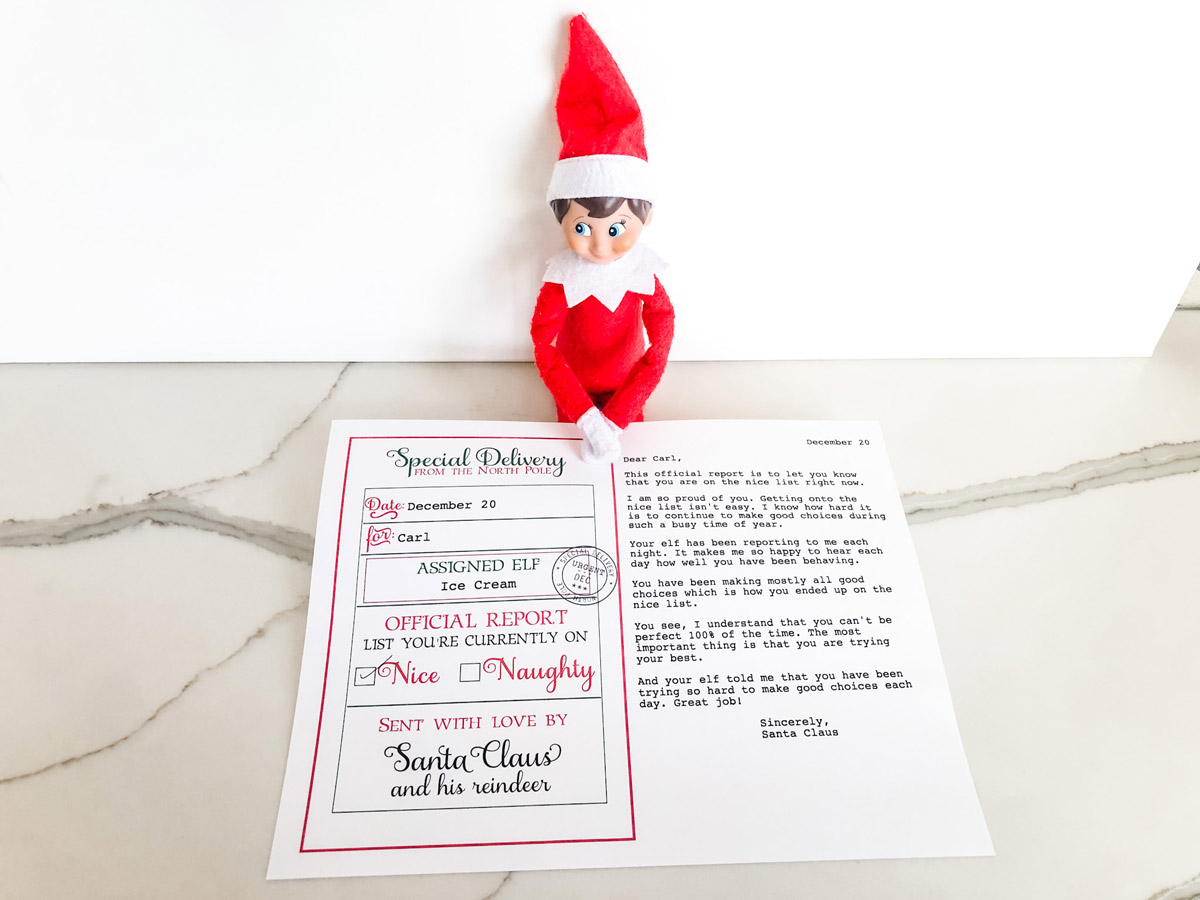 Coordinating Elf on the Shelf Printables
Whether you are planning for your elf's arrival, exit, donation, need to give them a warning about their behavior or more, I have coordinating elf printables that match this Official Elf Report.
Even if it isn't your first year, you can start to use them now. If your children are younger, it's the perfect way to make sure they have consistency each year with their elf.
You can get:
More Fun Elf on the Shelf Freebies
In addition to the coordinating letters, you can also get lots of fun Elf on the Shelf printables to use all holiday season including Elf on the Shelf notes, outfits, and more. You can find all of our Elf on the Shelf free printables here.
How Can I get the Digital Download?
You can get the Official elf report card and letter here if you are already a member. If you aren't, you'll need to fill out the sign up form at the end of this blog post.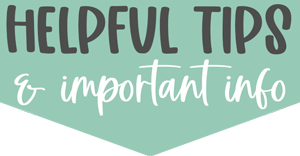 Tips for Downloading the Free Files
Below is an arrow that says Download Below. Underneath that is a form to fill out to sign up for the Free Mom Envy Club! When you sign up, you'll get the files directly after.
Are you Already a Member?
If you're already a member, you can access the free Elf on the Shelf Warning Letter here.
Already a member but forgot the password? Don't sign up again. Look at the end of any newsletter from me for the free password or just send me an e-mail here: [email protected]
Having Trouble?
If you have any trouble, please send me an e-mail (I will see that faster than a comment or a social media message).
E-mail here: [email protected]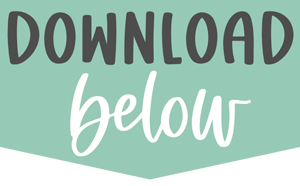 If you're already a member, you can access the free Elf on the Shelf Official Report here.