Need some Silhouette and Cricut Christmas ideas? Check out this list of some great gifts, decor, and more that you can make with your Cricut machine or Silhouette machine.
It's so much fun to get creative during the holiday season. There are so man fun Silhouette and Cricut Christmas projects out there. Whether you are looking for ideas to sell to make a little extra Christmas spending money, you want to craft the perfect gift for family members and friends, or you just want to craft during the Christmas season.
Most of these projects are the perfect weekend crafts – they will not take you too long to create. Some can easily be made in an evening.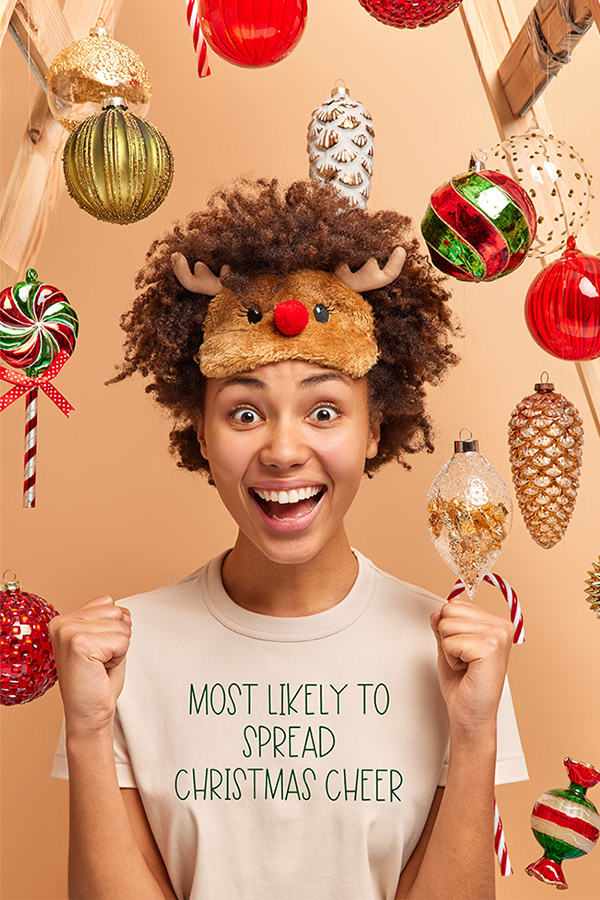 Host a Holiday Craft Party
Looking for a fun weekend activity with friends? Host a Christmas Craft Party! It's a great way to celebrate the holiday with friends and you'll all go home with handmade Christmas gifts or something for yourselves.
Why Craft a Gift vs. Buy a Gift?
Everyone always loves a good gift card but handmade gifts can be extra special. One of the things I love about our machines is that you can create personalized gifts.
Get your kids involved, too, in making the crafts. Most grandparents love to get homemade gifts from their grandchildren.
What Type of Machines Do I need to Have?
Most of the projects can be made with any of the cutting machines – a Cricut Explore, Cricut Maker, Silhouette Cameo, Silhouette Portrait, Cricut Joy, etc. But, some of the projects may require either a special blade or the capabilities of a Maker or a larger size cutting space than the Cricut Joy or Portrait offers.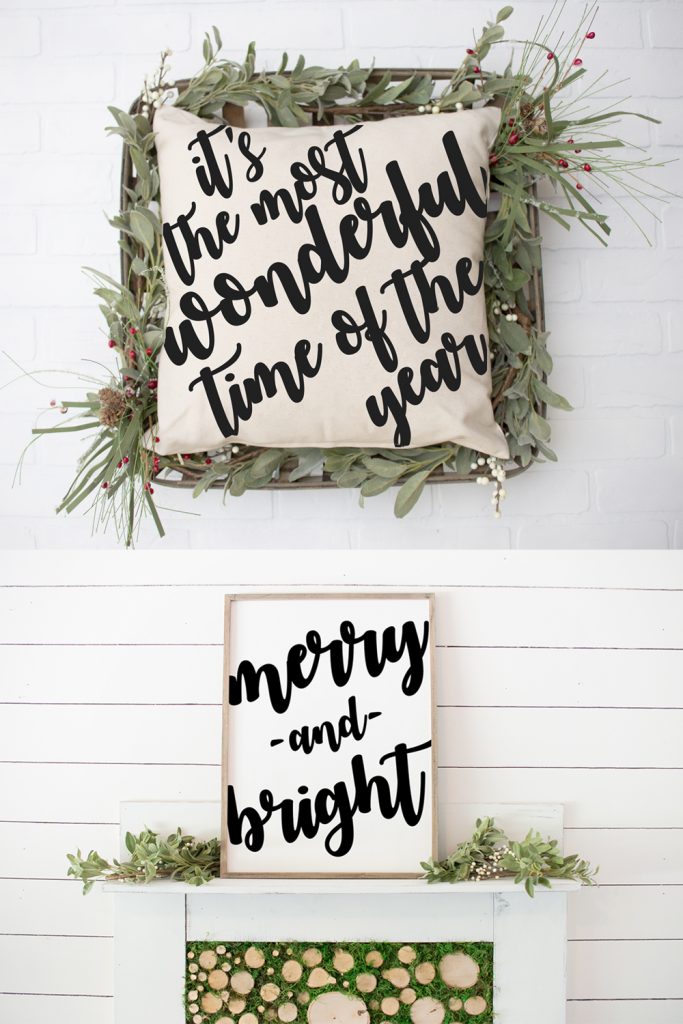 What Program Do I need to Make the Silhouette and Cricut Christmas Crafts?
You will need whatever program goes with your machine. So that means you'll need Cricut Design Space, Silhouette Studio, Canvas Workspace, or any other program that is compatible with your machine.
What Materials Will I Need?
It depends on the project. For some projects you'll need heat transfer vinyl. For other projects you'll need adhesive vinyl or paper. It just depends on the project you select. I do not suggest using Cricut vinyl though as it is a little harder to work with than other options out there.
Silhouette and Cricut Christmas Ideas
Let's get to the super fun Christmas crafts!